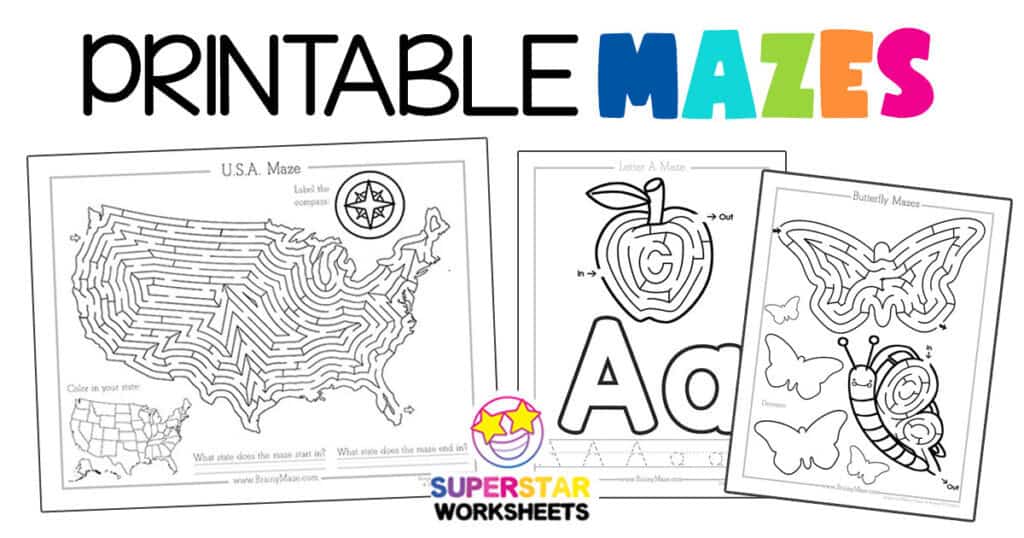 Free printable mazes and maze worksheets for preschool, kindergarten and more! Hundreds of free printables mazes to challenge and delight your students. Our mazes come in a variety of levels from easy, medium, and hard. With beginner mazes through our MEGA Maze level, there is something here for everyone! Theme mazes for Christmas, Thanksgiving, Easter and more! Seasonal mazes for some extra holiday fun!
Printable Mazes for Kids: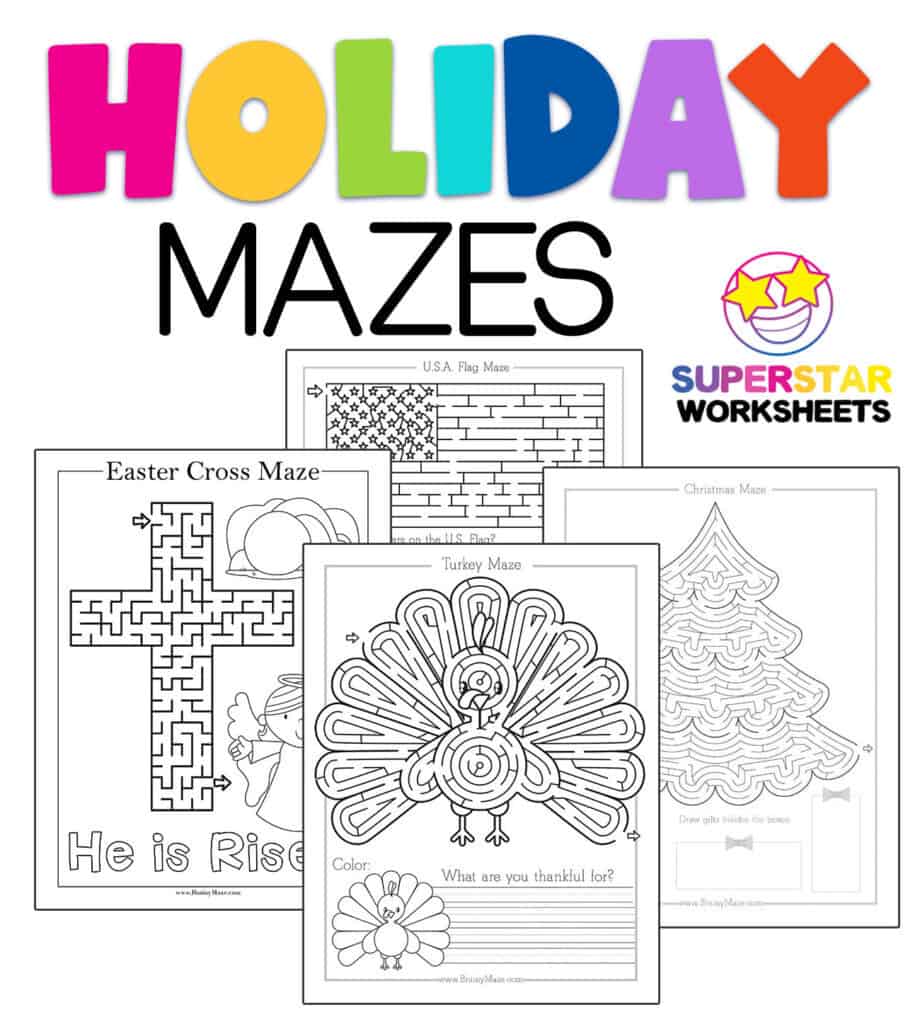 Free printable mazes for your favorite holidays! Find mazes for Thanksgiving, Christmas, Easter, Valentine's Day, St. Patrick's Day, Memorial Day, and so much more!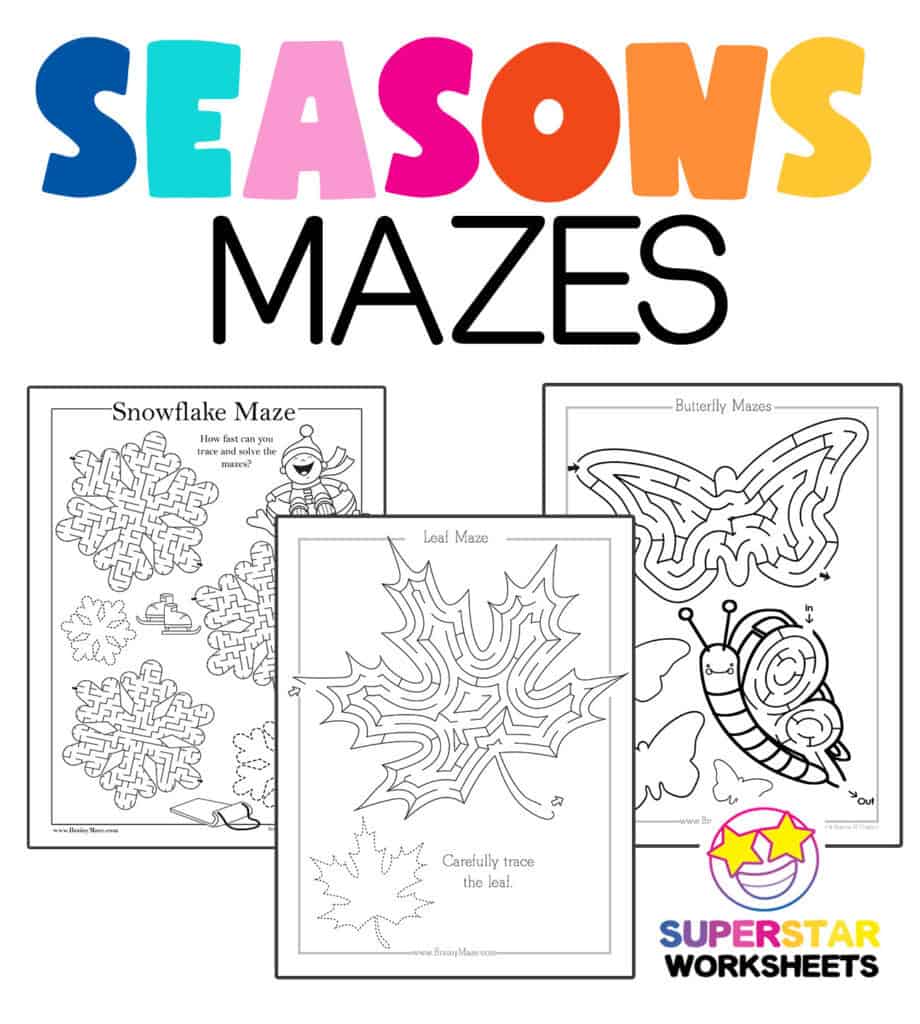 Mazes for all seasons! These free printable mazes are fantastic for Winter, Spring, Summer or Fall. Each maze has a fun seasonal theme with educational content.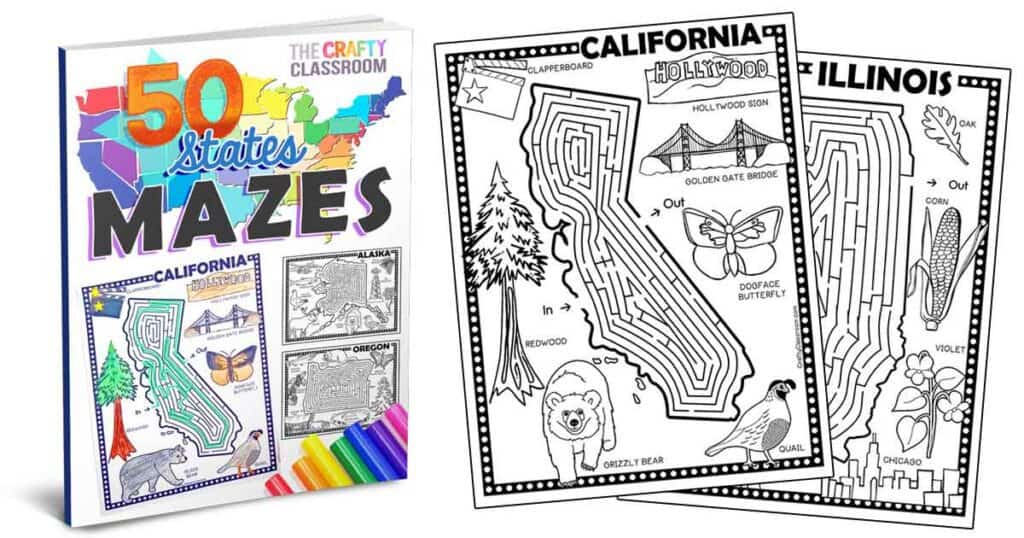 50 Fun and Challenging U.S.A. State Mazes! These fun, hands-on activity pages are the perfect addition to your U.S.A. State studies. Pair this with our U.S.A. State by State Activity Pack to create an engaging geography notebook in your homeschool classroom.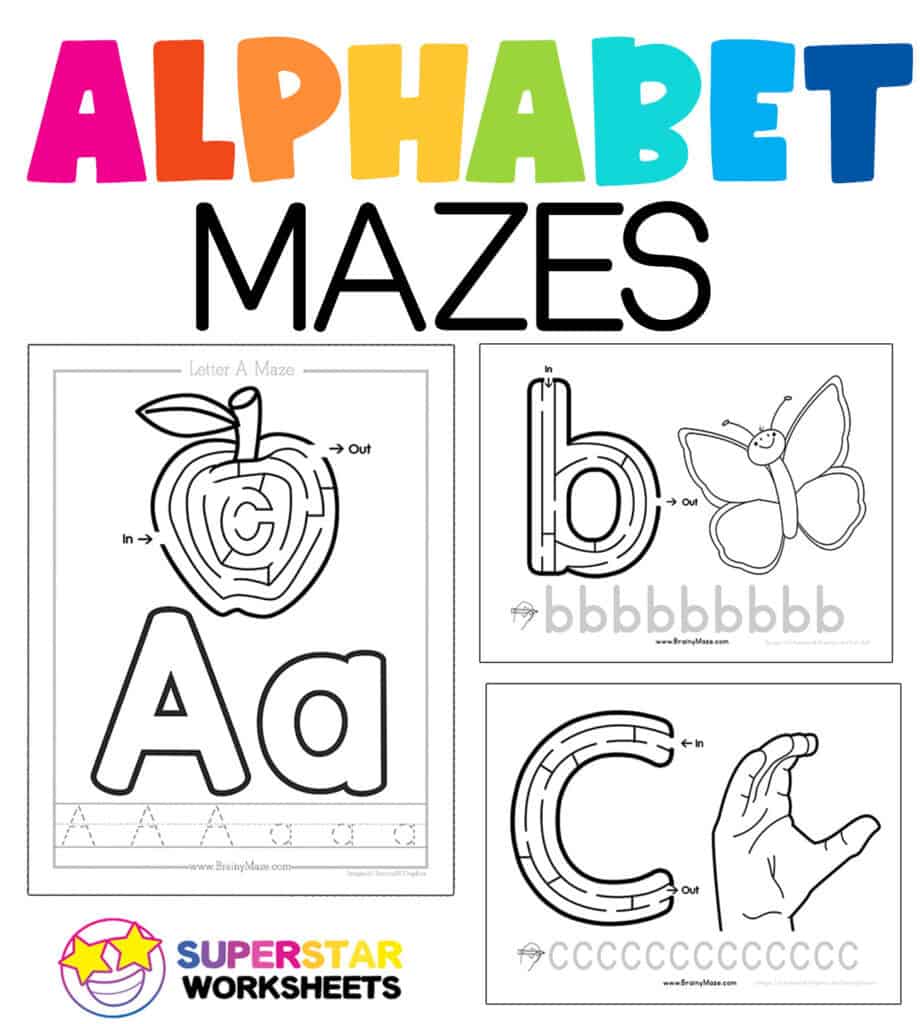 Free printable alphabet mazes that will help your students work on letter recognition, letter formation, beginning letter sounds, ASL, handwriting, logic and fine motor skills.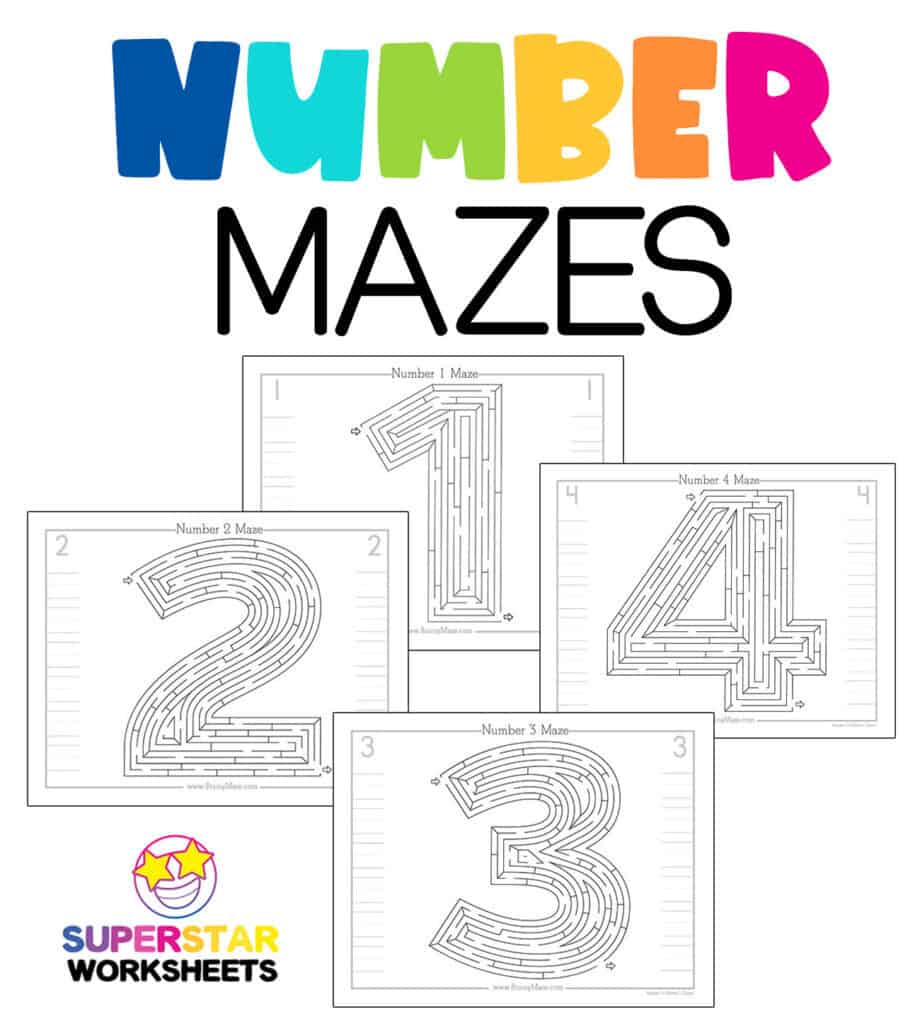 Free printable number maze worksheets that include handwriting practice down each side of the paper. This is a great way to encourage children to practice their number formation skills while providing them a fun interactive maze in the middle.
Morning Work Mazes & Activity Pages: This pack includes 60 different morning work activity pages that can be reused through out the year. Each page includes simple tasks and fine motor work that is sure to start your morning off with a little fine motor fun.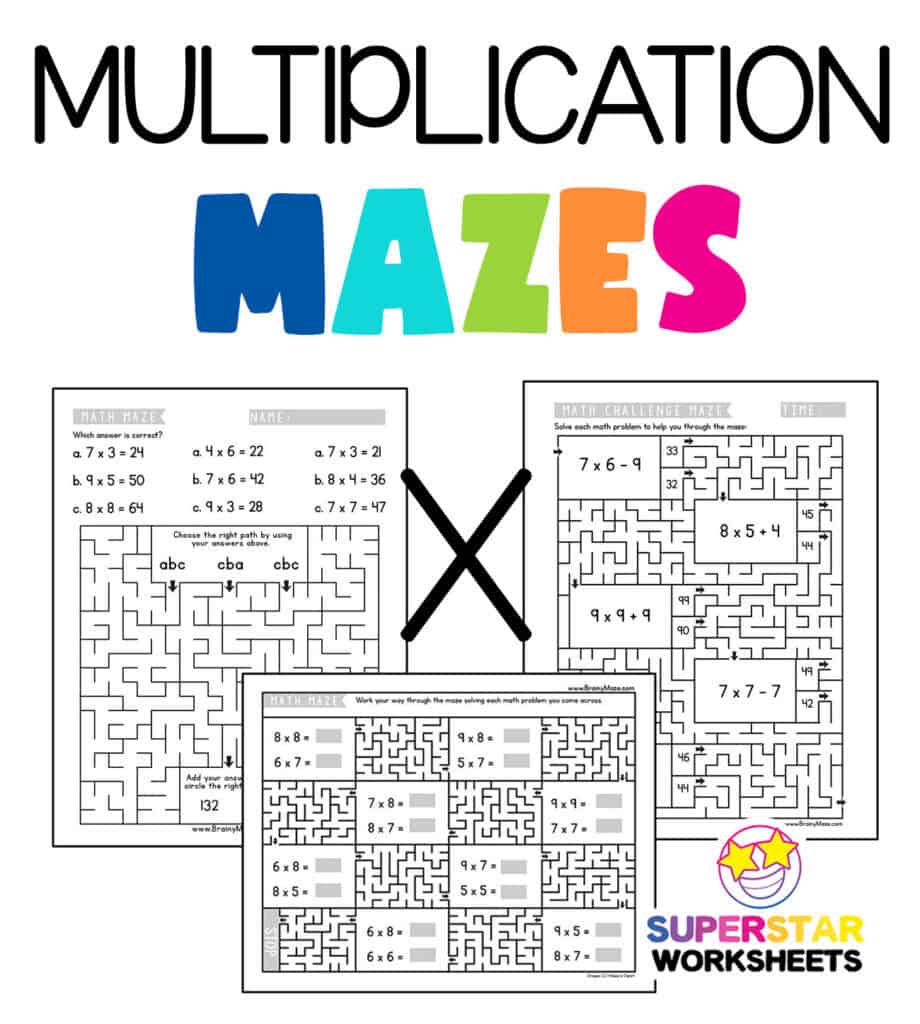 Free printable math mazes for students learning their multiplication facts. Math facts are difficult to master, and sometimes children grow weary of practicing with flashcards and other drills.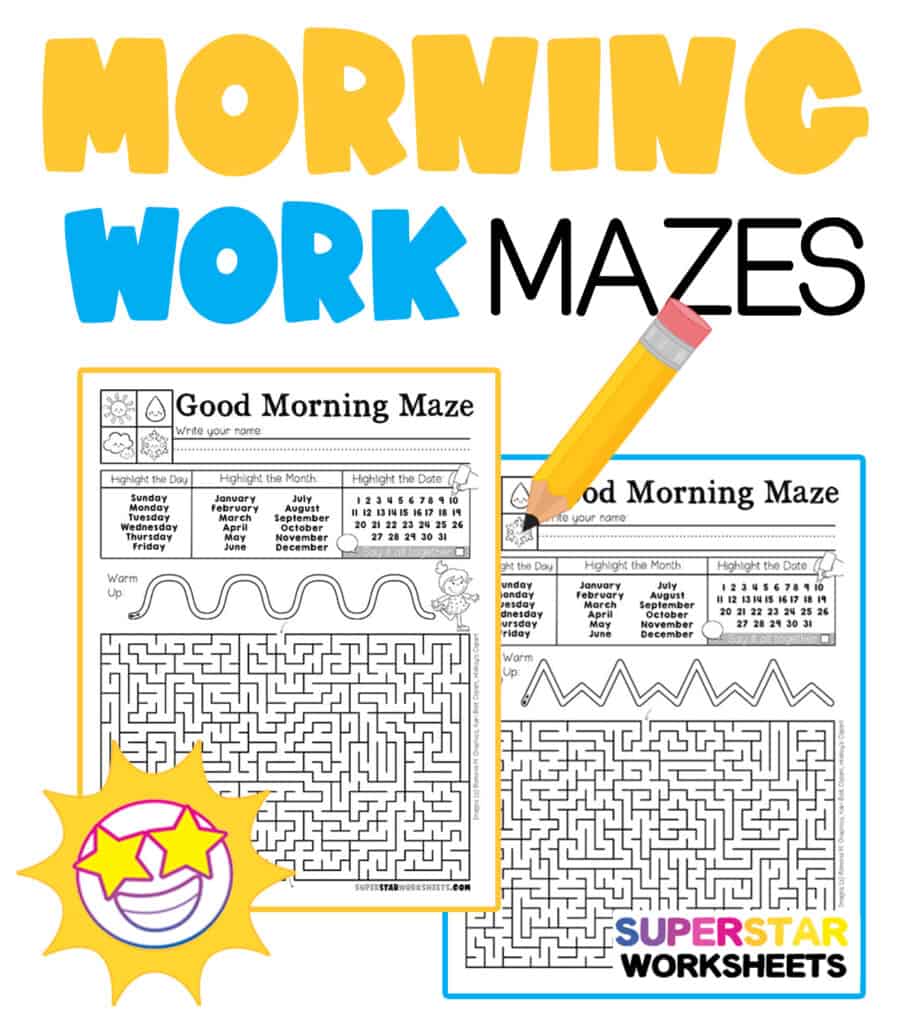 Start the morning off on the right foot with our free printable morning work mazes! Students will report the weather, the day and dates, write their name and then build key fine motor and logic skills as they work their way through the maze.