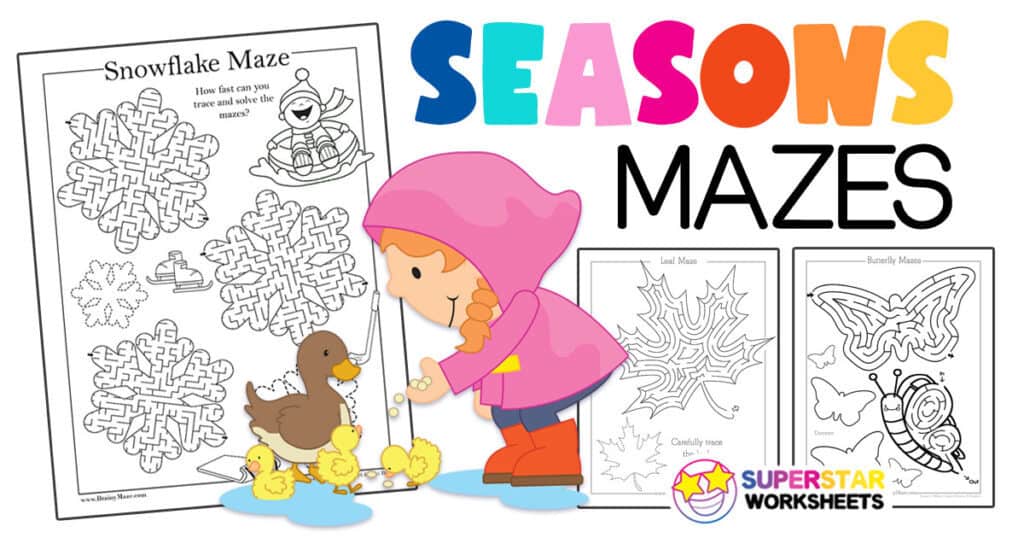 Free printable mazes for the four seasons; Winter, Spring, Summer, and Fall. These interactive worksheets are a fun way to bring a little fun into your holiday unit plans. Each maze features a seasonal character alongside an additional task or prompt that will keep your little ones building important logic and fine motor skills.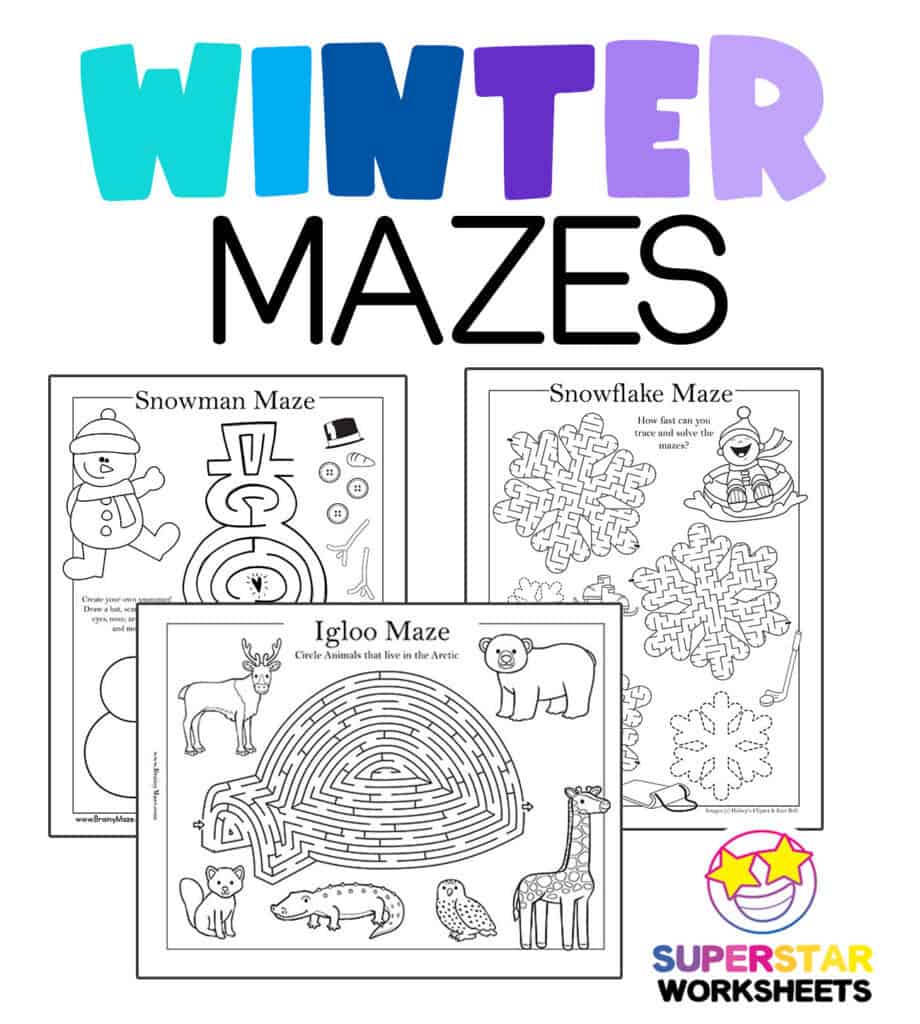 Free Winter Themed Mazes and Activity Pages. You'll find snowmen, snowflakes, hot cocoa and igloo. Perfect for a Winter or Arctic Unit. We've created some fun, interactive worksheets for winter!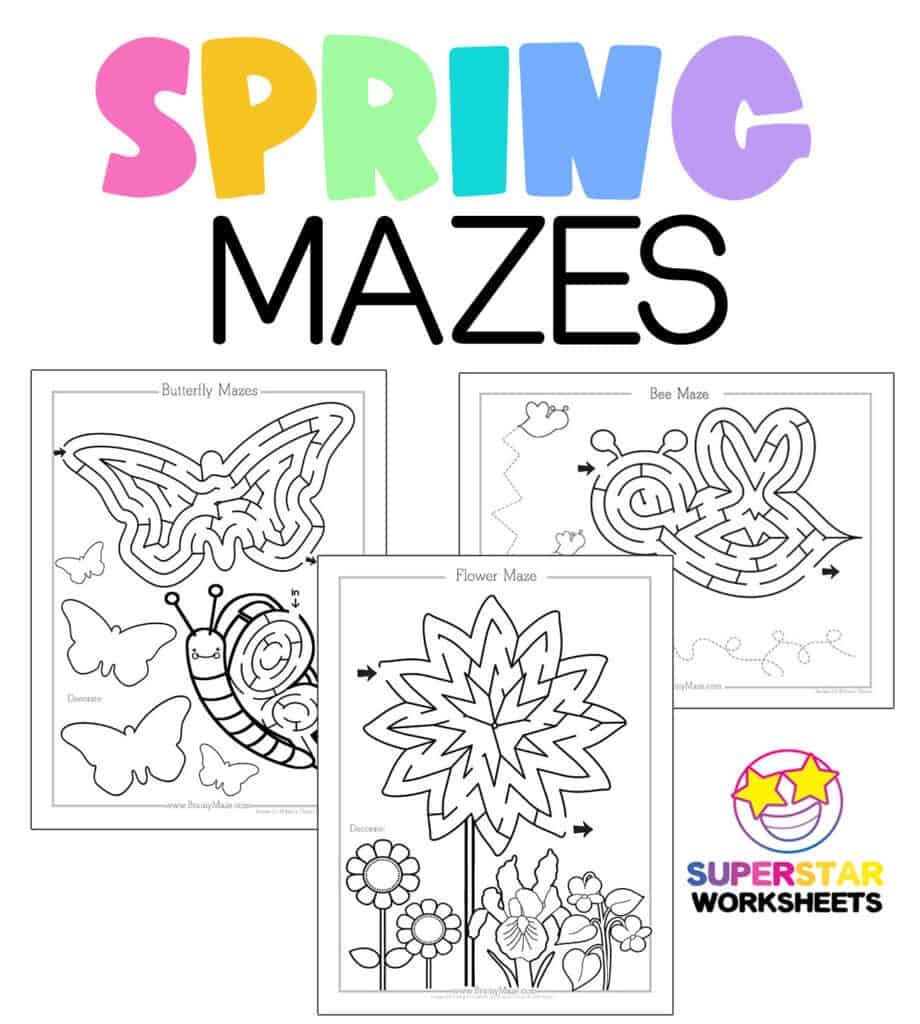 A collection of free Spring themed mazes and worksheets for kids. Featuring a tulip, butterflies, honeybees and a bouquet of flowers this set is sure to keep little hands busy building key coordination skills while having fun!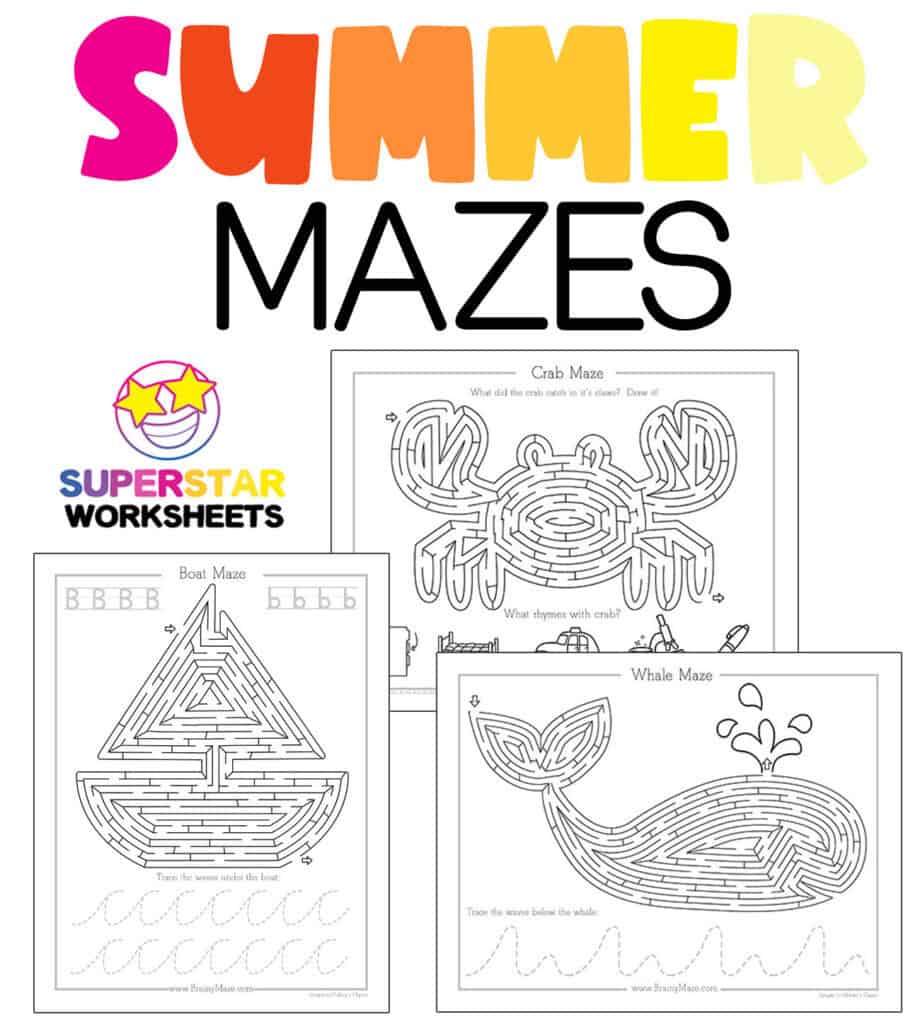 A fun collection of Nautical mazes and worksheets for kids. Featuring a crab, anchor, boat and whale each maze includes extra handwriting practice or activity prompts for children to complete.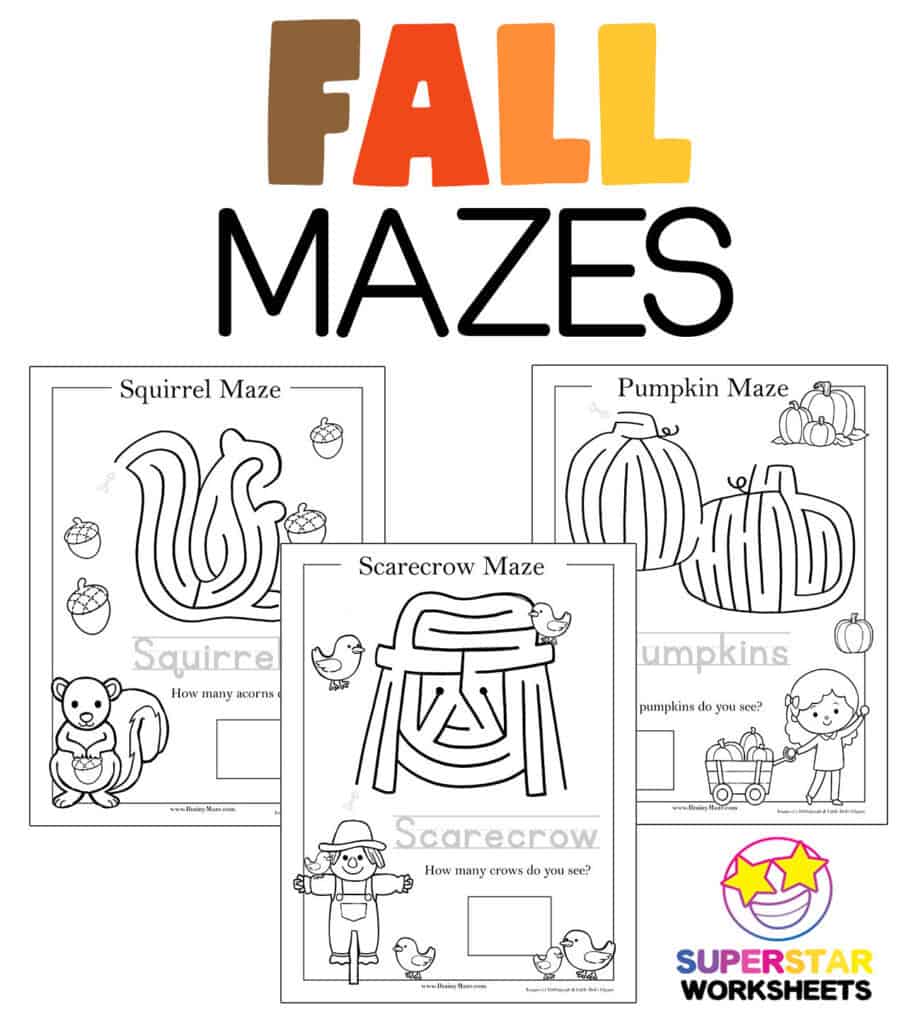 A collection of Fall themed mazes and worksheets for kids. Featuring a Thanksgiving turkey, pumpkin, Autumn leaf, acorn, and apples. We've also created some fun Fall themed mazes and activity pages for younger students. Children maze, trace, count and write.
Fine Motor Skills: Holiday & Seasons Bundle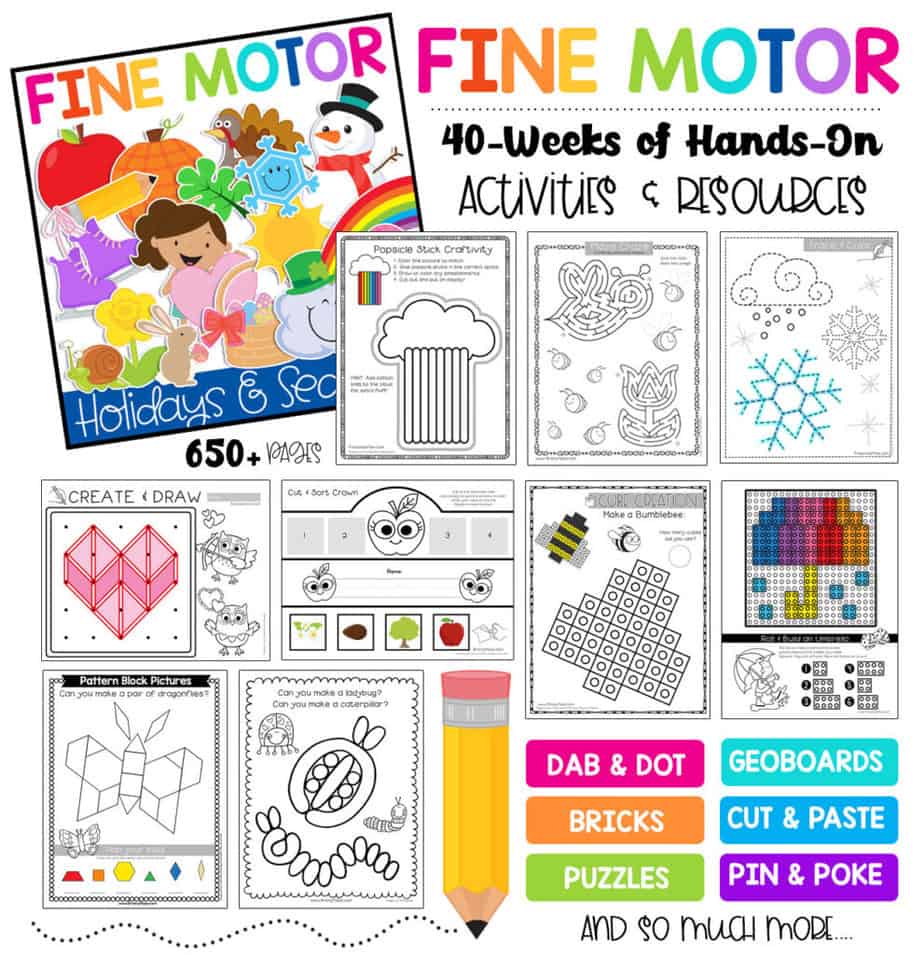 HUGE Year-Long Mega Bundle of Fine Motor Skills Activities you can use for letter of the week, instant learning centers, early finishers and more. Each monthly pack, September through June, includes 60+ pages of no-prep, hands-on activities and resources. CLICK HERE for a full list of included themes and activities.