Free printable number worksheets for preschool and kindergarten to focus on important skills such as number recognition, number formation, counting, number order, number value, number words, ordinal numbers and more!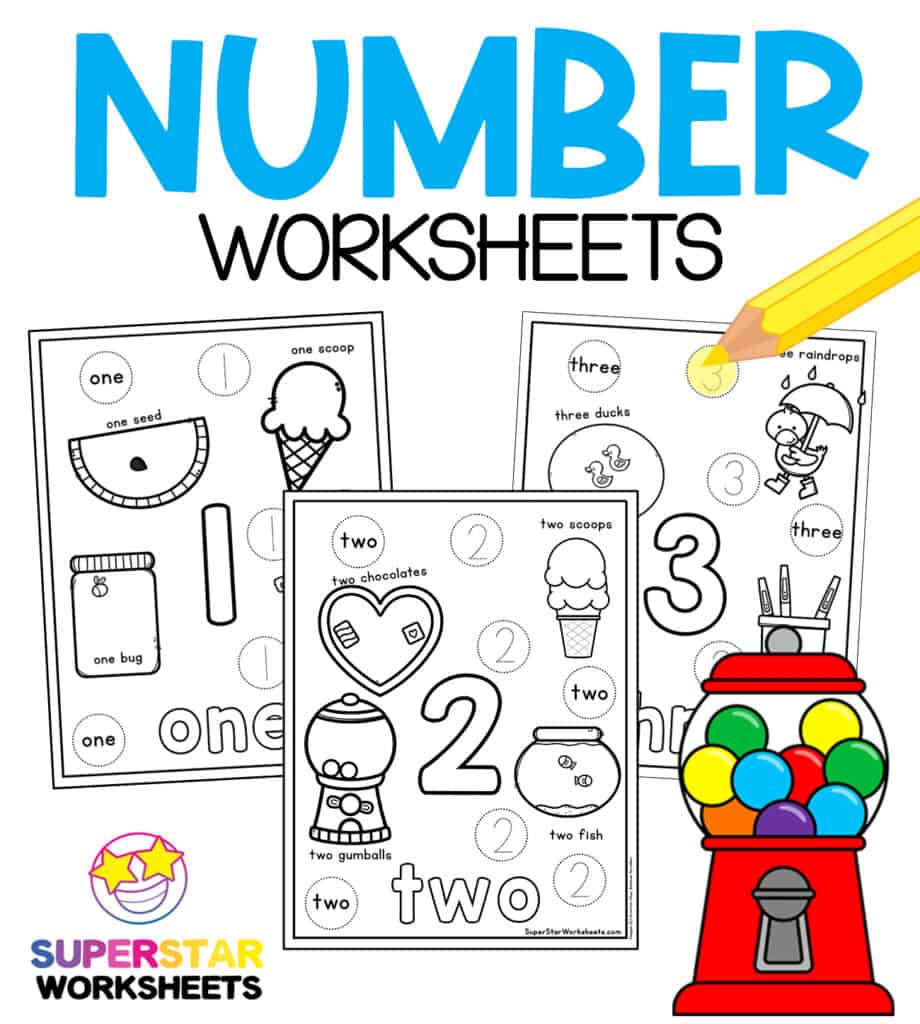 Introduce young preschool students to numbers with our simple count and color activity pages. Each page features a single number and number word for your student to build important number recognition and counting skills. These are great for PK3 students to begin to understand the value each number represents.
Our Preschool Number Worksheets will not only help your students with counting, but they will also help them build skills in number formations, writing the names of numbers, recognizing numbers and so much more!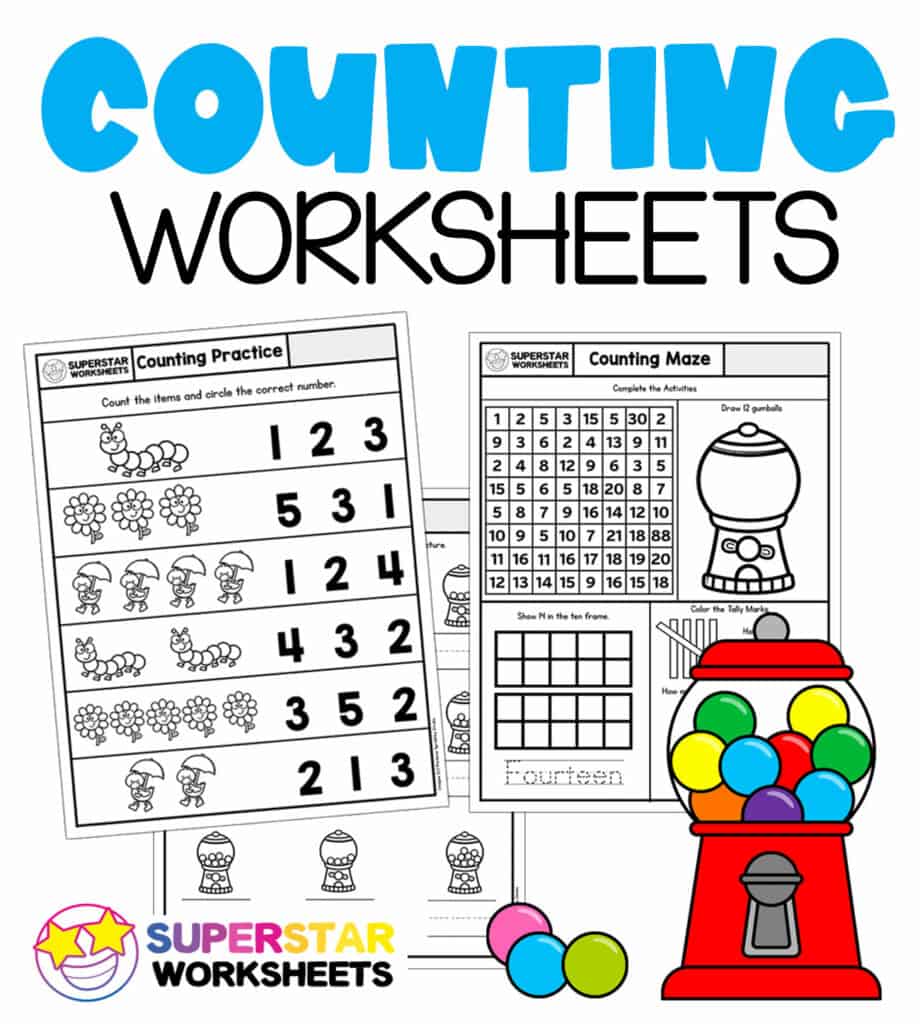 Once your students have a handle on number recognition and number value, provide them with our free kindergarten counting worksheets. These sheets will work on number recognition, counting, one-to-one correspondence, and addition facts up to 20. This are simple and laid out in a progressive format.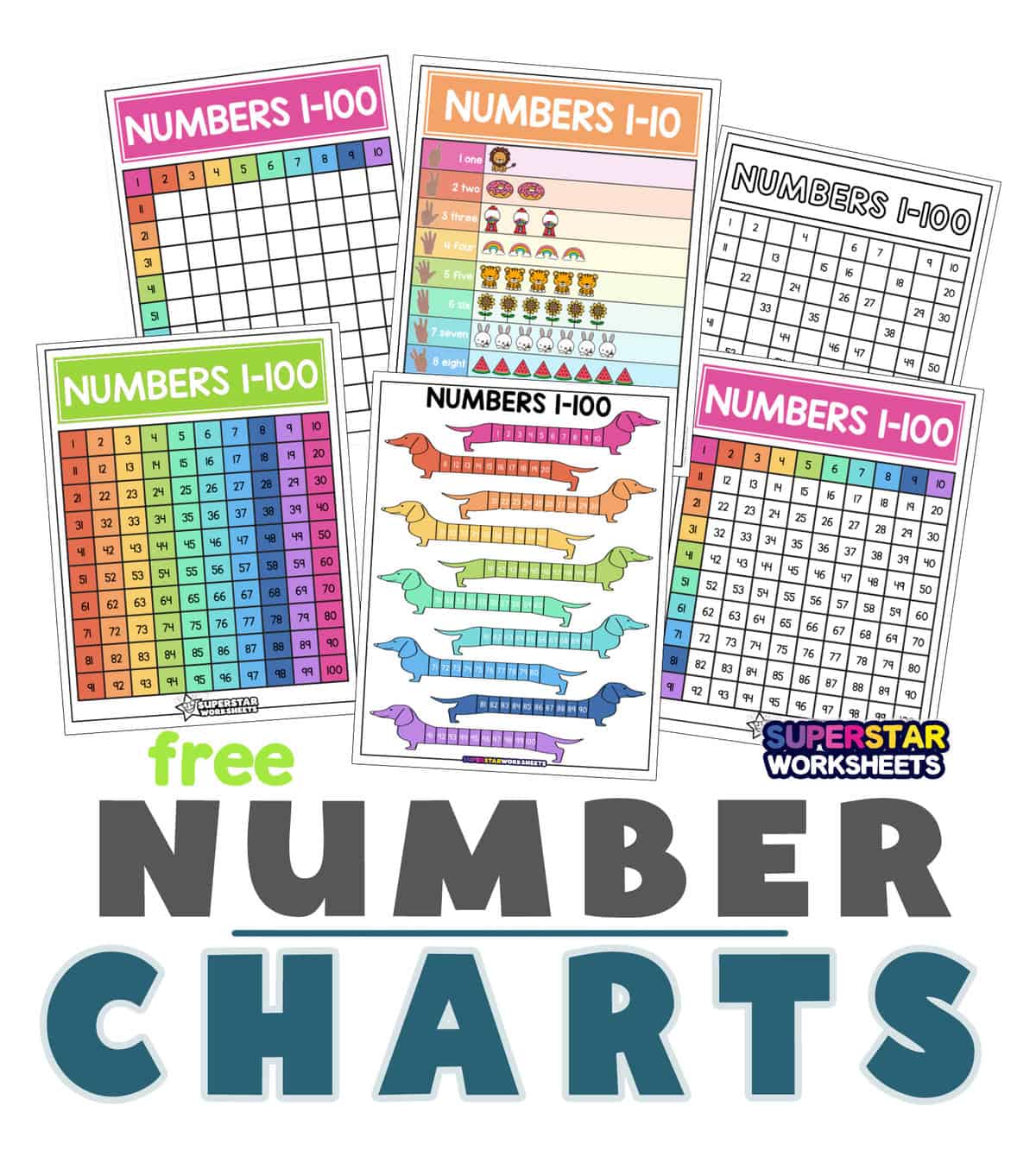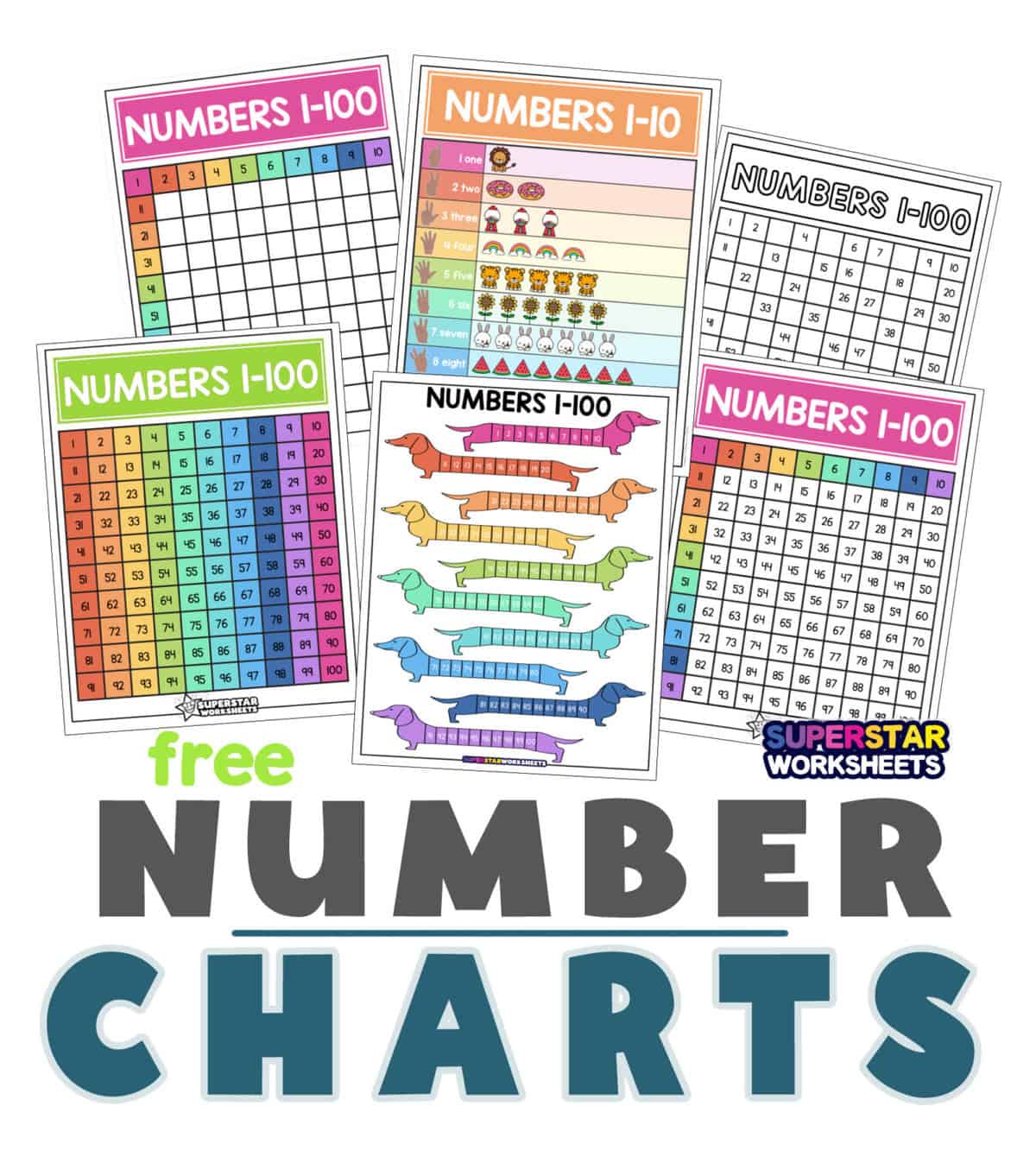 Teach kids numbers up to 100 with our colorful, black and white, blank, object-based, and missing number games. Kids will learn number sense, recognition, counting, skip counting, and many important math concepts iwth these wonderful number charts 1-100!