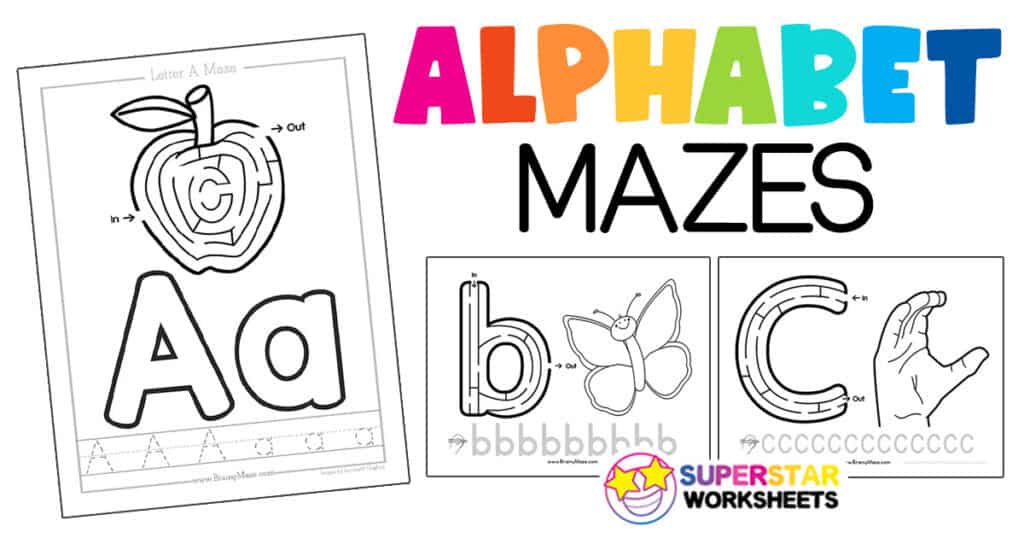 Our free printable alphabet mazes will help your preschool and kindergarten students with letter formation, letter identification, handwriting, beginning sounds, logic, American Sign Language, and important fine motor skills. Learning the alphabet has never been so fun! Your kiddos won't even know they are learning with these uppercase and lowercase letter mazes. Try our Maze Writer Handwriting Program!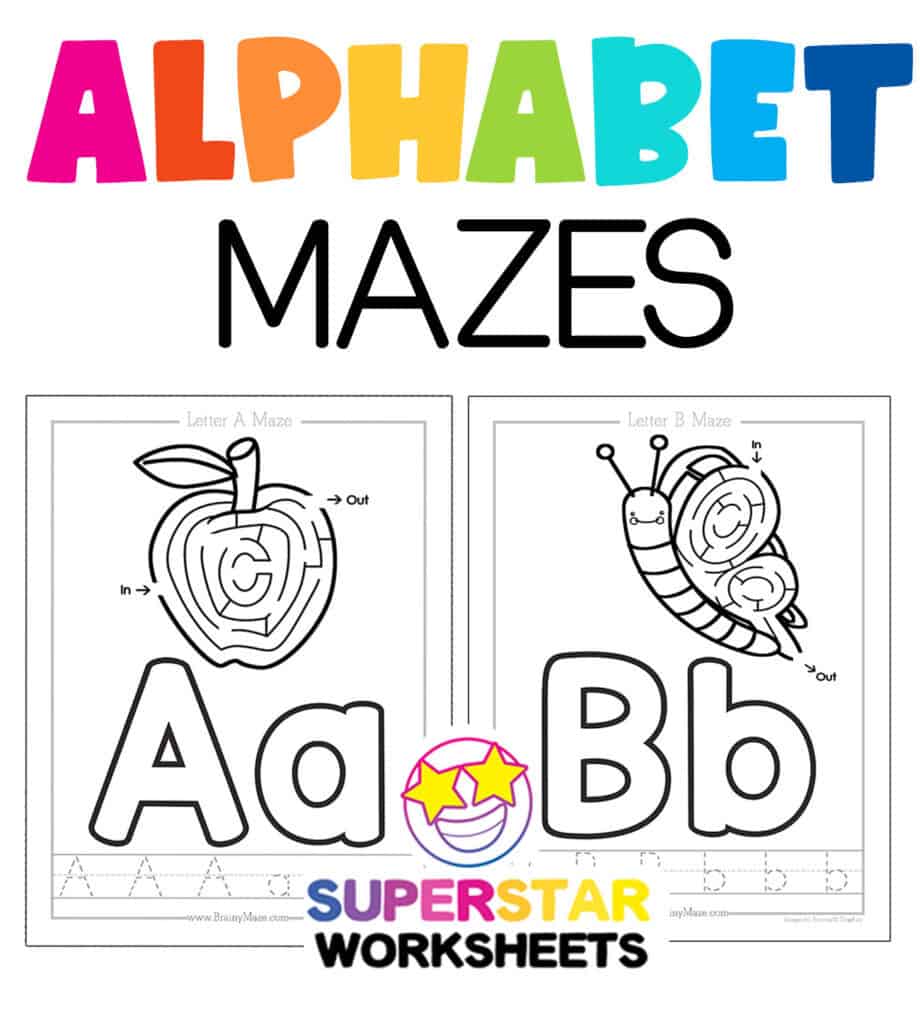 The simplest of mazes for the littlest of hands, this collection includes 26 pages of ABC coloring and Mazes. Tots and Preschoolers can build key problem-solving skills all while developing small motor control.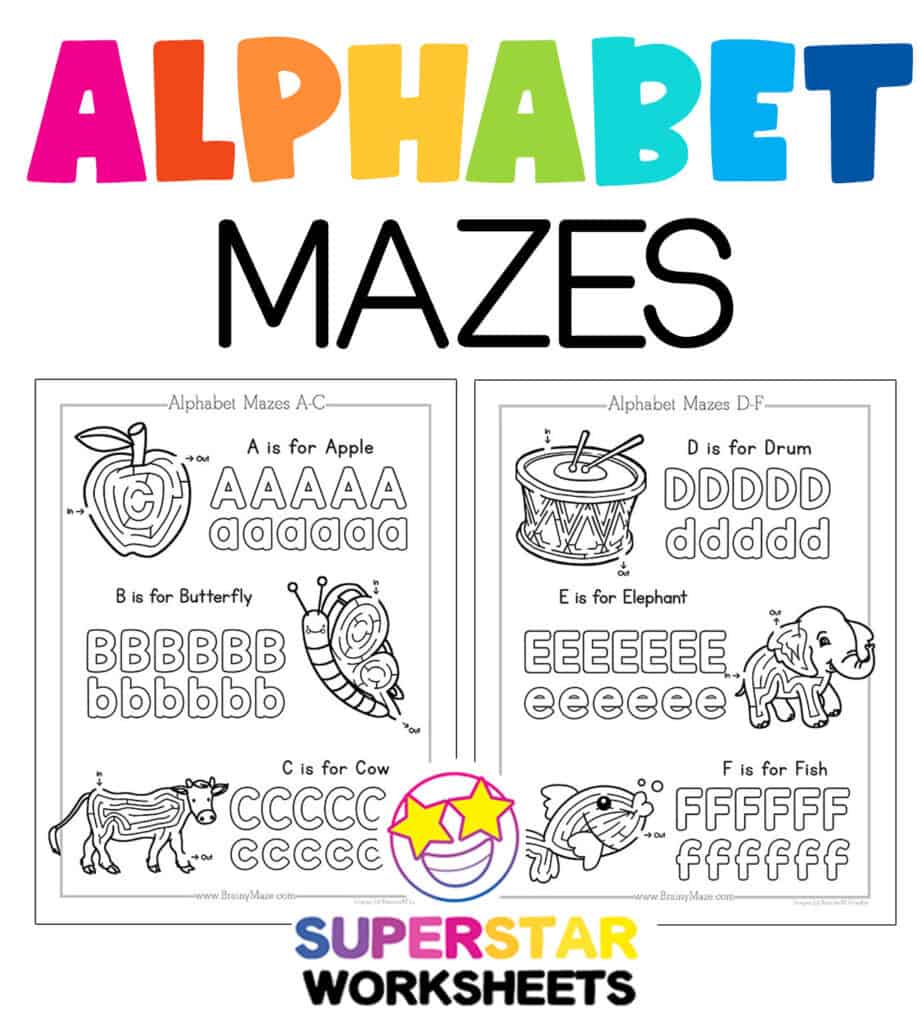 A collection of Alphabet mazes featuring large uppercase letters with plenty of room for young students to practice tracing letter formation.