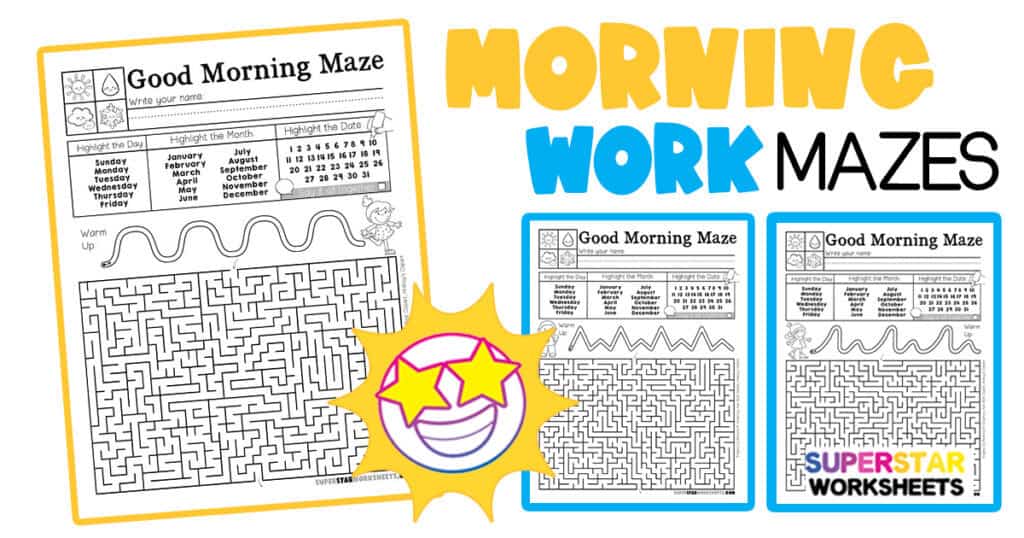 Free printable morning work mazes! These morning work worksheets are perfect for students learning the days of the week, 12 months of the year, and calendar days. Make morning time bright again with these FREE preschool worksheets. Change it up a notch with a fun time with challenging mazes, writing your name practice, and more! With our warm-up exercises and adorable graphics, your students will love the maze game while you will enjoy their learning and growth in important preschool and elementary-age skill sets.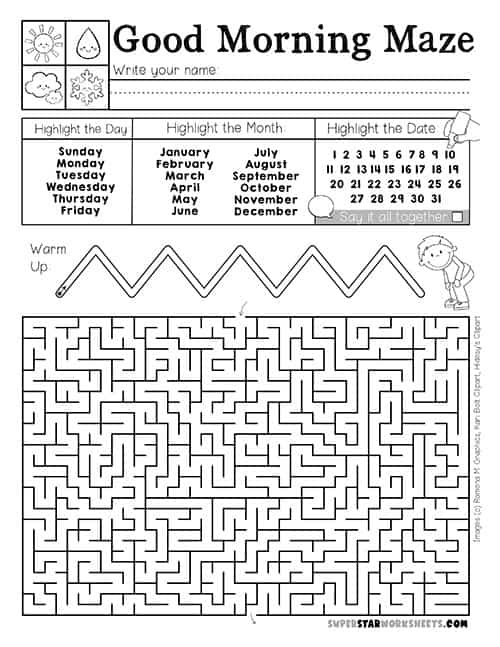 Keep your child engaged and learning bright early in the morning with these awesome working work printables. Teach them the days of the week, months of the year, and the days on the calendar with these free morning work activities.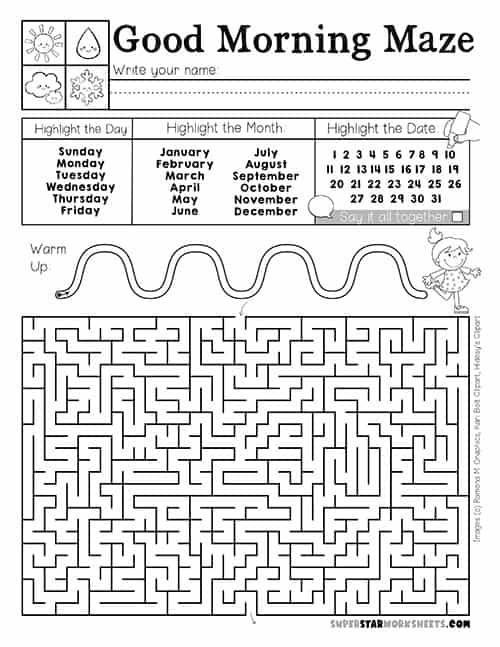 Don't miss out on these fabulous morning work worksheets that will keep the kids busy, Plus, you'll have peace of mind knowing they are learning and growing in their education on 7 days of the week, up to 31 days on the calendar,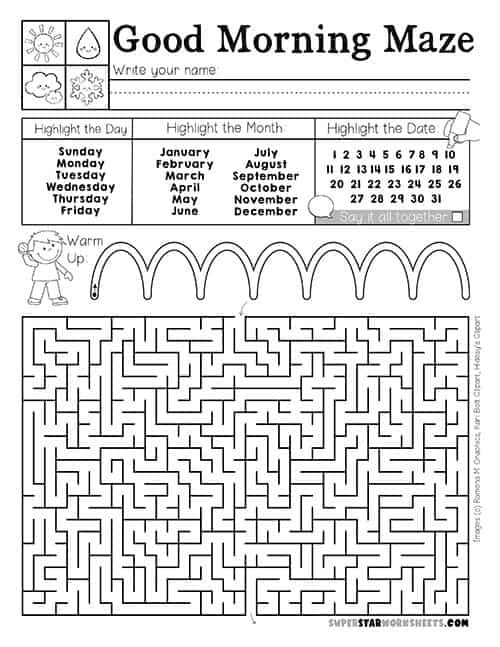 Kids will love these morning worksheets are perfect to put in binders for longer and recycled use. Teach your kids about the calendar plus give them a challenging maze that will build up fine motor skills and give them warm-up exercises for writing.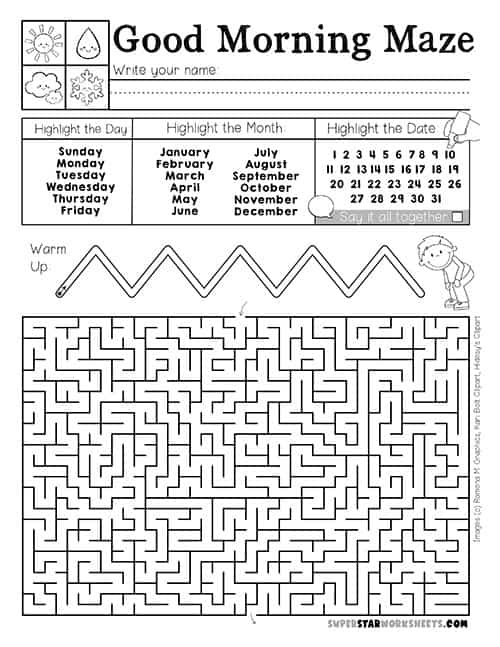 Children learn best with hands-on activities and using free morning work printables are great for keeping the kids busy and learning. Use your highlights to teach days of the week, months of the years, and reading a calendar for up to 31 days.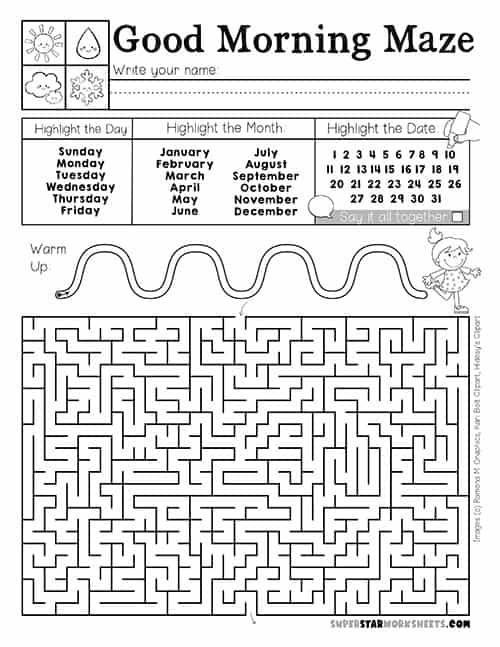 Our engaging morning work is perfect for active students who love games. Along with our intuitive maze puzzle, teach your students all 7 days of the week and twelve months of the year with our highlights section. You'll be surprised how quickly they learn.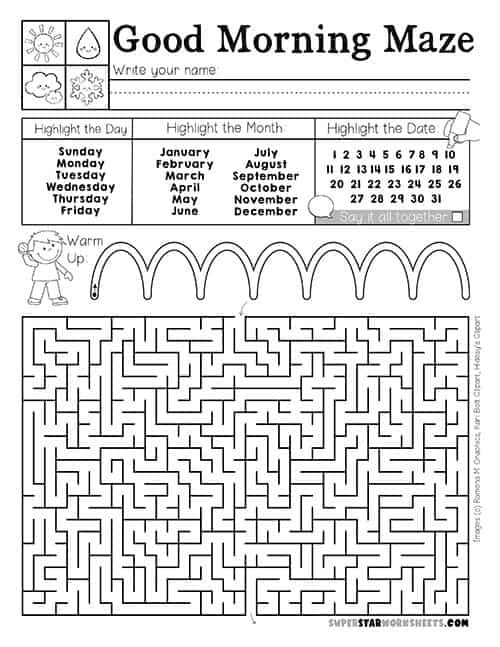 Kids gain so many learning skills with our morning worksheets. They're free to use and can be downloaded immediately. Warm-up exercises are available while your students get ready for the day. Teach kids how to read a calendar, how many days of the week, and all months of the year.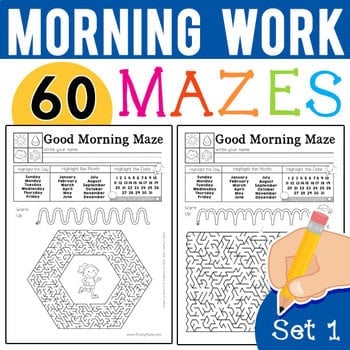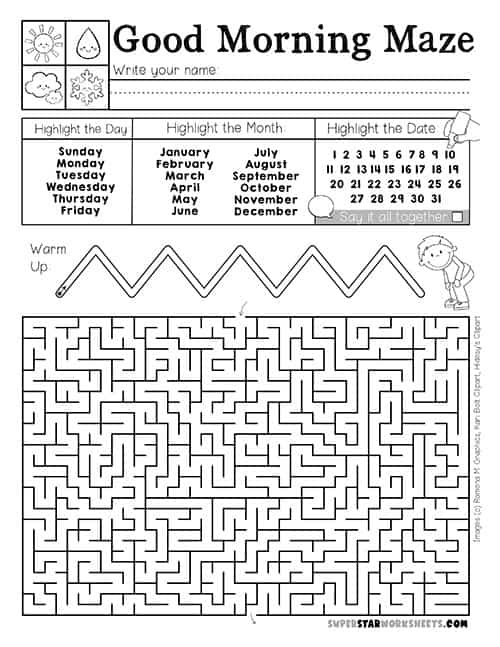 Get your students highly engaging and learning with our morning work printables. Our mazes are fun for kids, plus they'll practice their fine motor skills and master problem-solving. Our highlights reveal all 7 days of the week, 12 calendar months, and dates.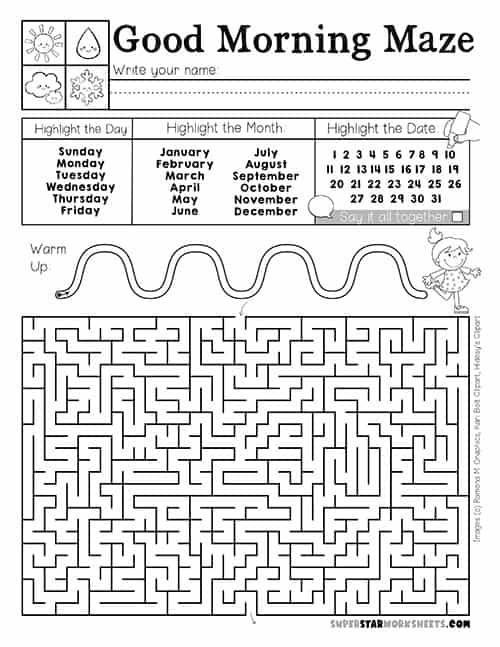 Keep the kids busy and learning as they fill out a challenging maze, learn the days of the week, and practice all months of the year. Play a video or song as they practice each month of the year. Children will also practice writing their names and warm-up exercises.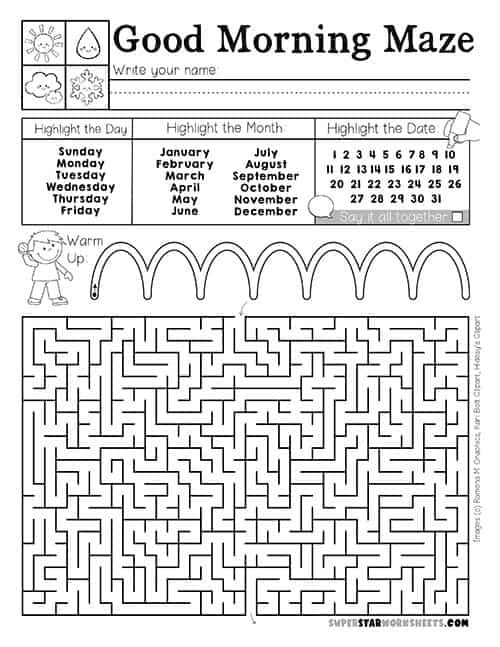 Our students will amaze us with their problem-solving skills using our free maze puzzle and exercises for determining the day of the week, month, and date. Keep kids occupied and growing in their fine motor skills as they learn new daily concepts.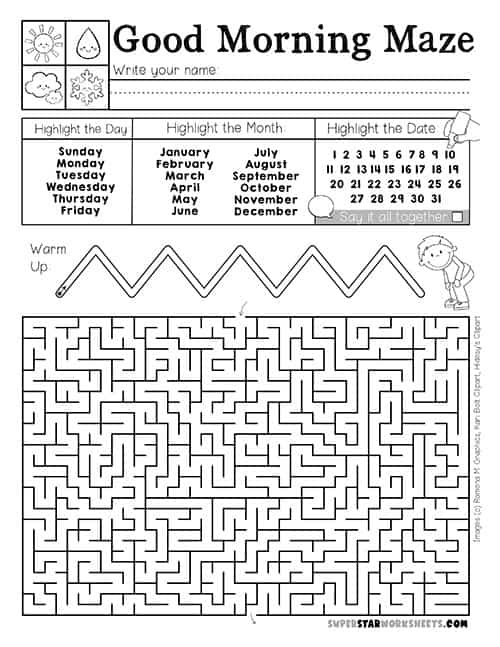 Children will love our Good Morning mazes with fun activities they can use daily or weekly. Get your kids up and running quickly with our fun to-do learning tools. Teach and practice all 7 days of the week, 12 months of the year, and 31 days on the calendar.