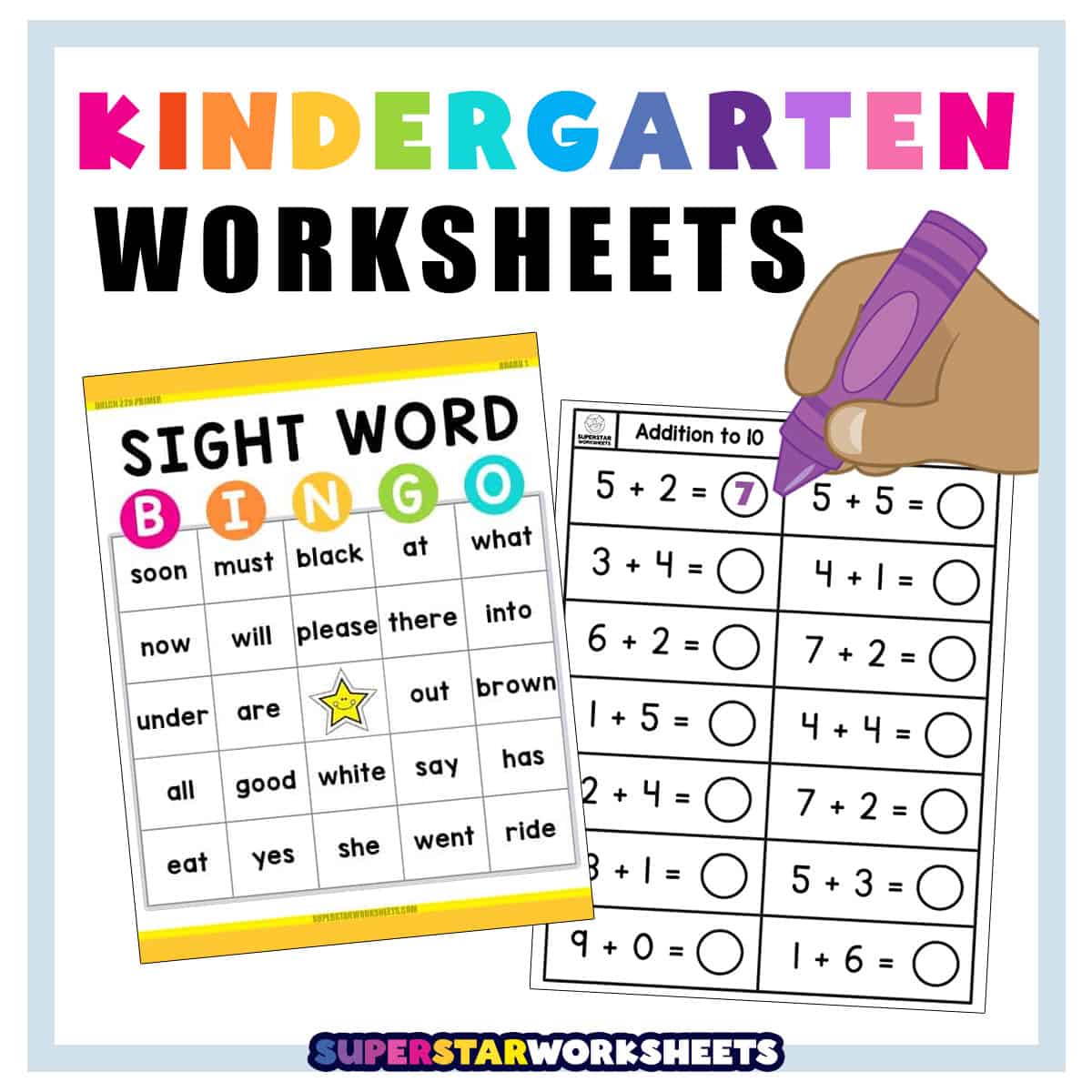 Free kindergarten worksheets and printables for homeschool & classroom teachers. We've created thousands of free kindergarten printable worksheets, game, activities, and more! You'll find kindergarten math worksheets, kindergarten reading worksheets, kindergarten writing worksheets and even a free kindergarten assessment!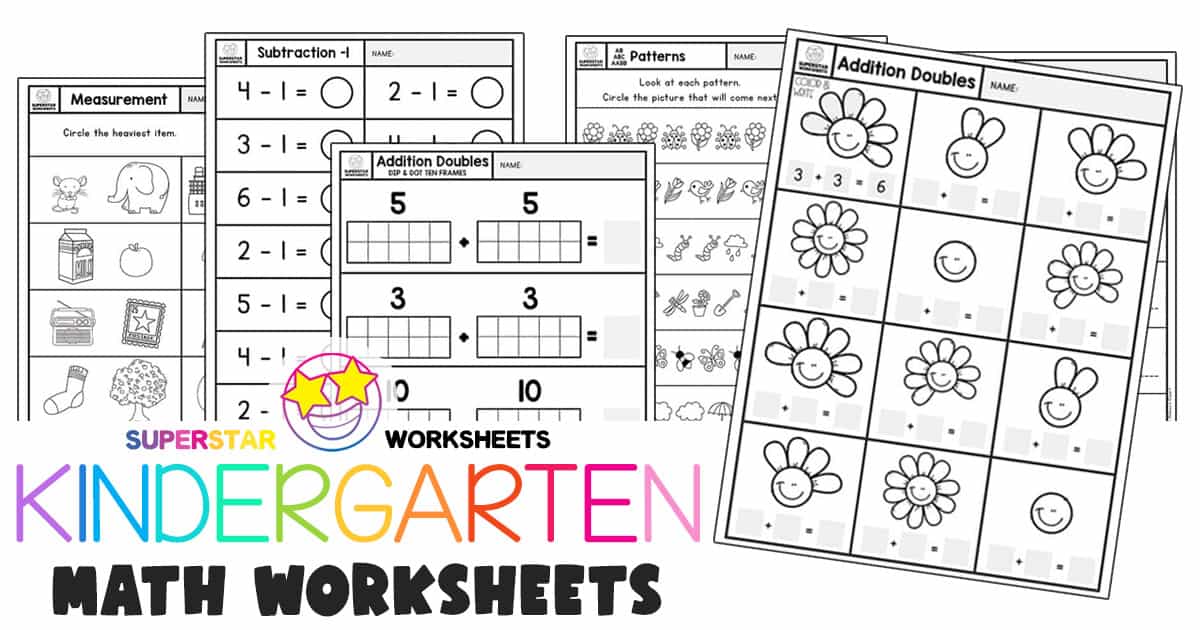 Our free printable kindergarten math worksheets will help your kindergarten students develop important math skills while having fun. Many of our printables include an interactive, hands-on element to keep your kindergarten students engaged.
More Kindergarten Math Worksheets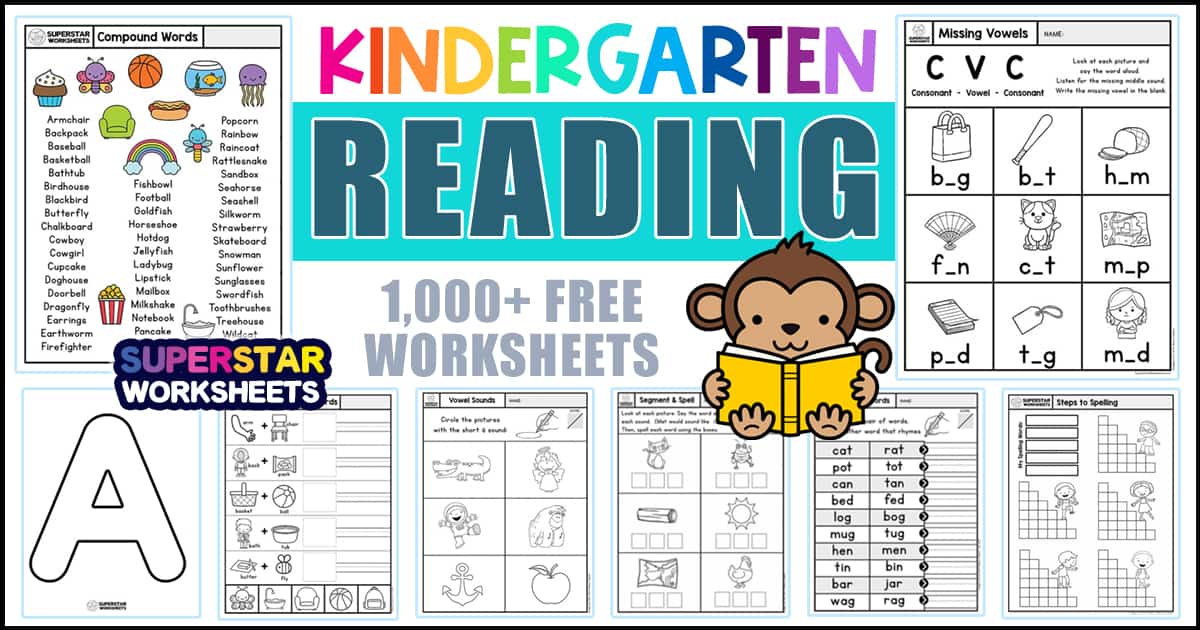 Free printable kindergarten reading worksheets including alphabet, letter sounds, vowels, beginning sounds, rhymes, CVC, sight words, phonics, compound words and more. If you are looking for Kindergarten English worksheets, or even English as a second language, we have you covered.
More Kindergarten Reading Worksheets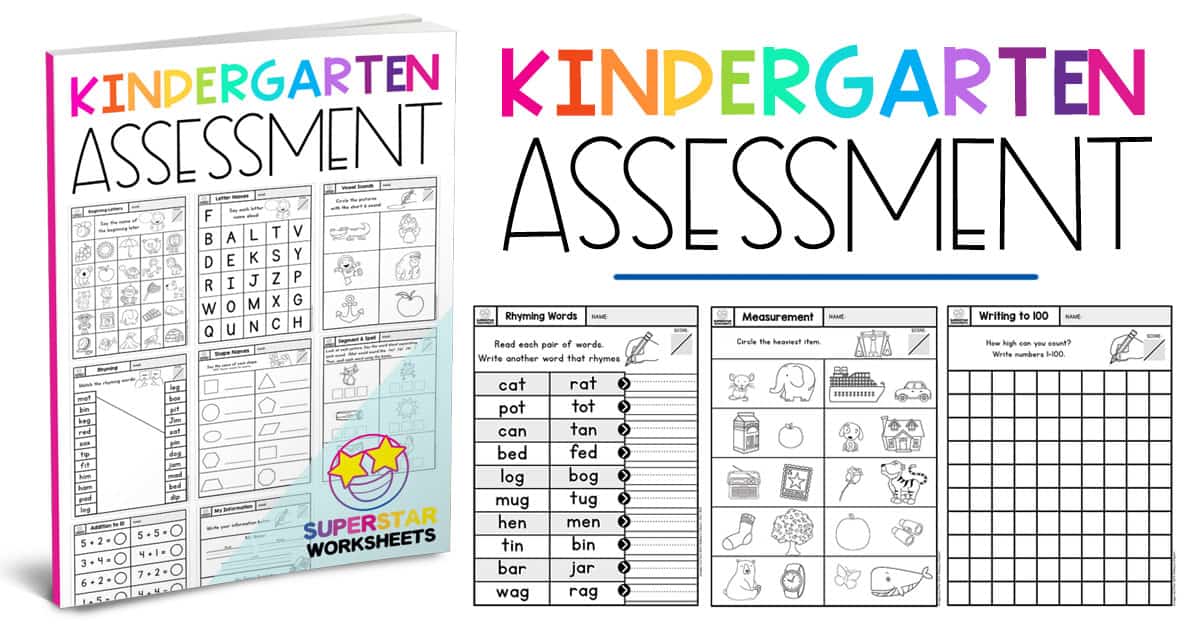 Print our Free Kindergarten Assessment Pack Today! This is great for kindergarten practice worksheets for students to prepare for end of the year testings. Our kg assessment sheets include easy and fun worksheets for kindergarten students that you can use as kindergarten homework or take home sheets. Parents and teachers can use these free kindergarten assessment tool to track student growth during the kindergarten year.
Kindergarten Printables
Kindergarten Writing Worksheets
Kindergarten Math Worksheets
Kindergarten Reading Worksheets
Kindergarten Writing Worksheets