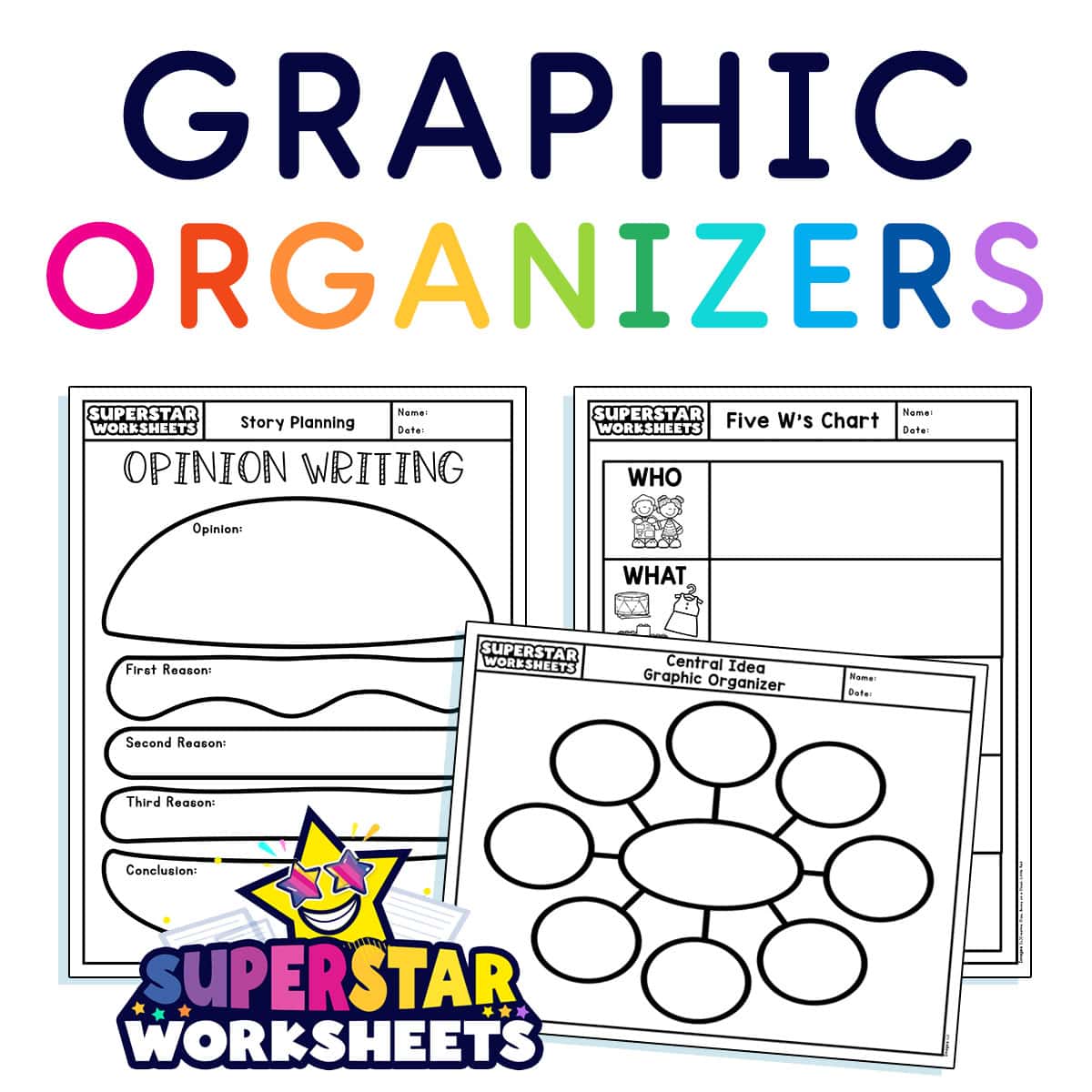 Free printable Graphic organizers and graphic organizer templates for kids. Teachers can use our PDF graphic organizing writing template to help students to compare and contrast, outline cause and effect, and create story maps. Our simple graphic organizer printables will help your students organize their writing into beginning-middle-end story sequences, and provide a framework for building opinion, narrative, or informational writing. Our free story map outlines help your students identify the main idea, characters, story elements, vocabulary, and more! With differentiated materials, these templated outlines are great for elementary, middle school, and even high-school education.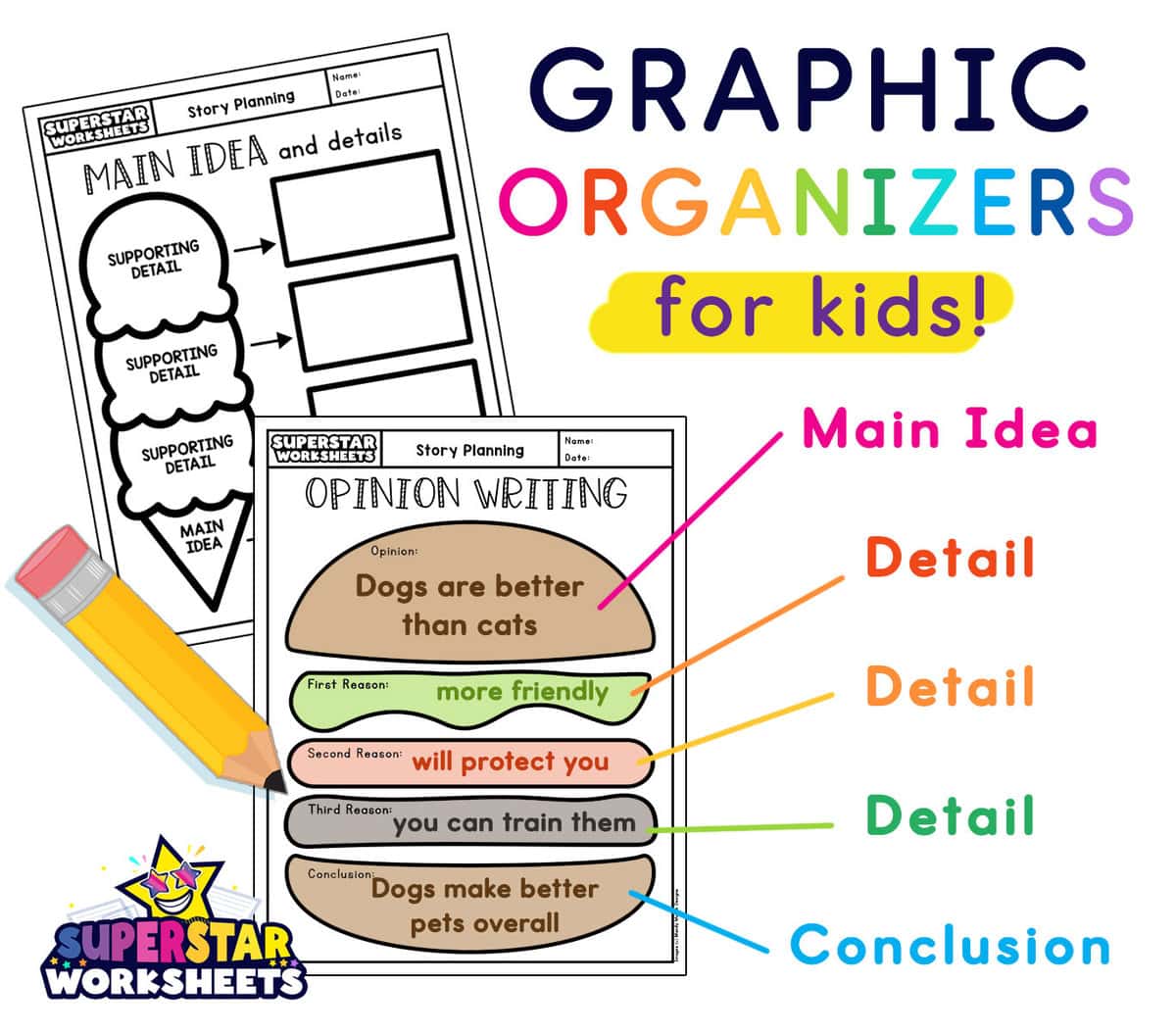 What is a Graphic Organizer
A graphic organizer is a visual tool that is used to help organize and structure ideas or information. It can be in the form of a diagram, chart, table, or other visual representation. Graphic organizers are often used as a prewriting or planning strategy to help individuals brainstorm ideas, organize their thoughts, and improve their understanding of a topic.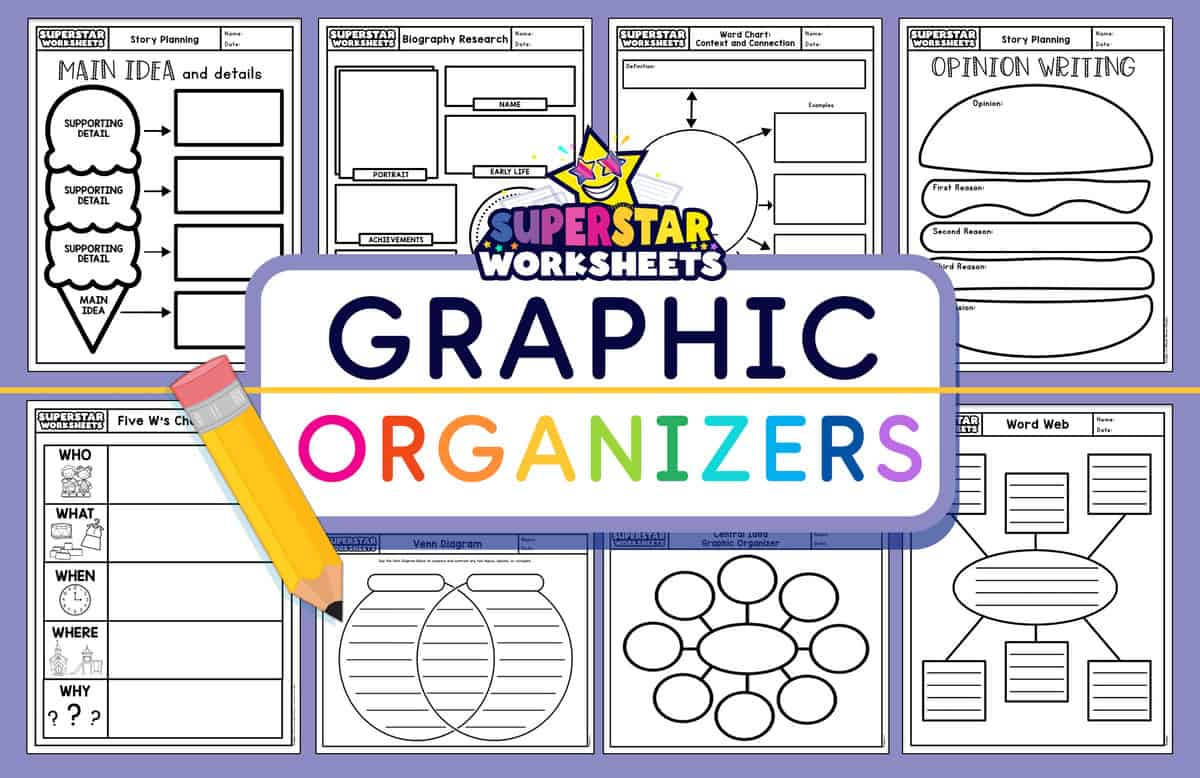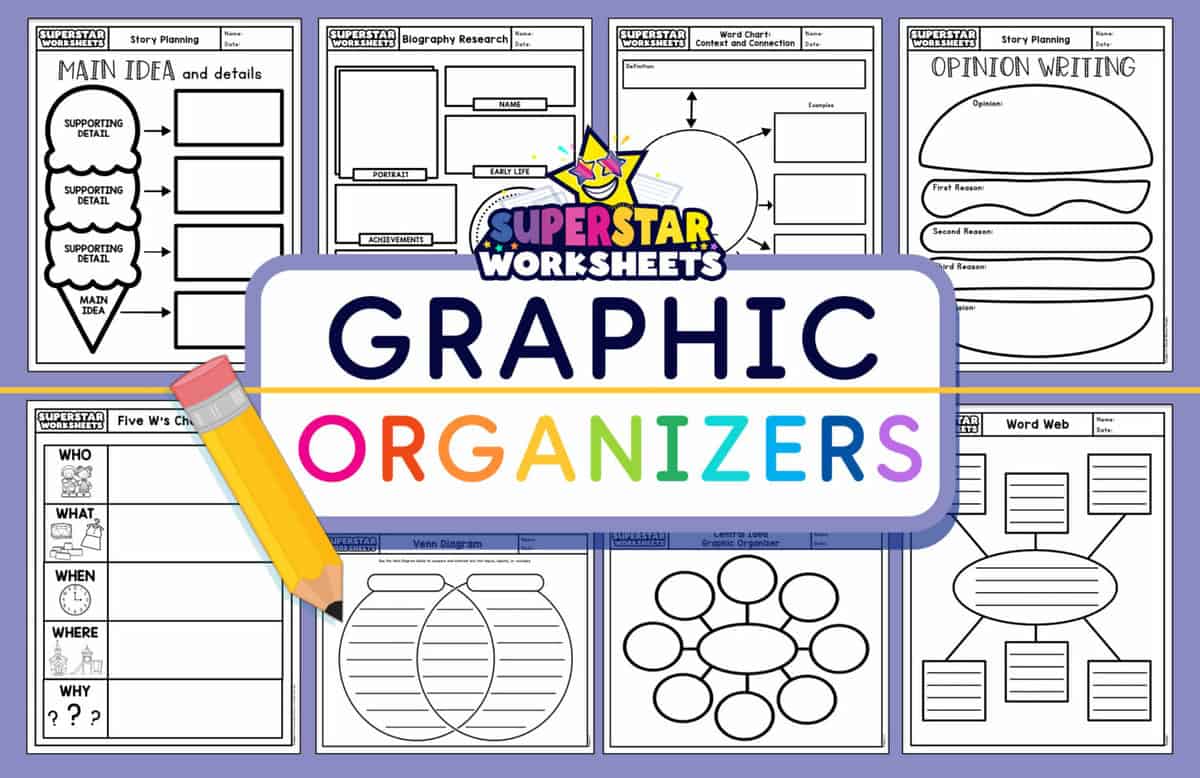 Compare and Contrast Graphic Organizers
Our free organizers feature to compare and contrast which involves examining the similarities and differences between two or more things. This comparison can help provide a deeper understanding of the subjects being compared.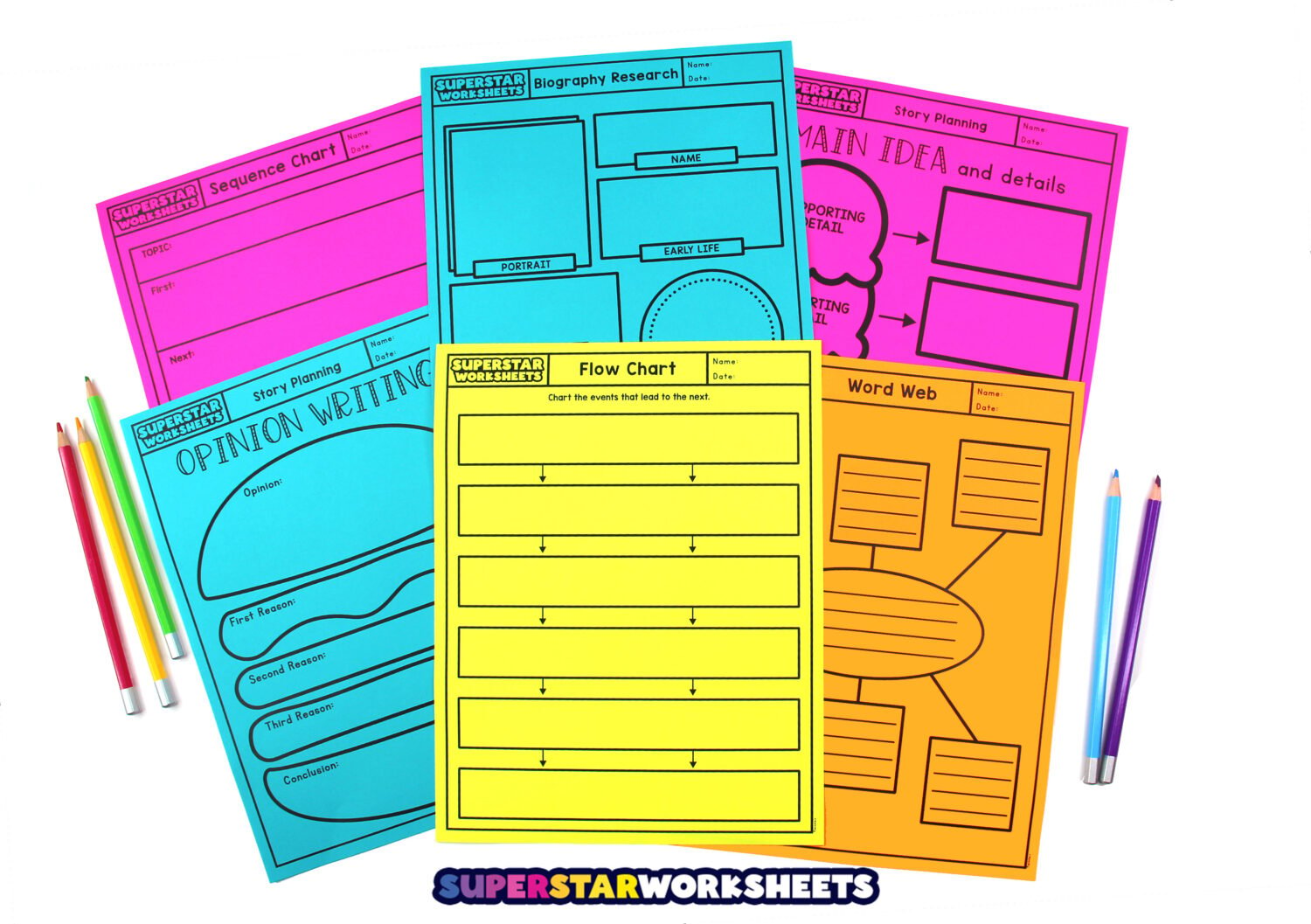 Types of Graphic Organizers
We have created a variety of graphic organizers for your second, third, and fourth-grade students. Using these tools in homeschool or classroom settings makes the perfect visual learning tool. We have created four different types of organizers that will help your students visualize, organize, and strategize. Pair these amazing graphic organizers with our Teacher Lesson Plan Templates for optimal learning and teaching support.
Story Planning
Our free story planning organizer templates are like making a map before you go on a fun adventure. Just like how you need to have an idea of where you're going and what you're doing before you set out on a trip, you also need to have an idea of what your story is going to be about before you start writing.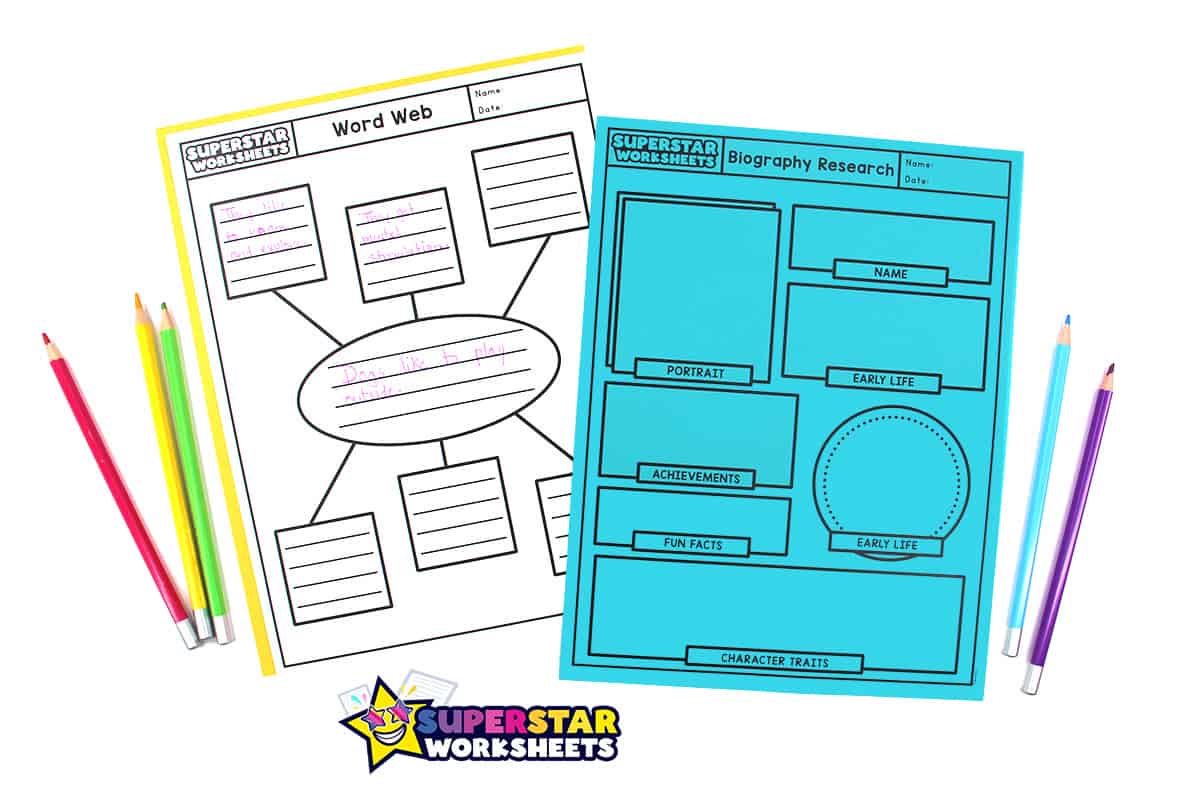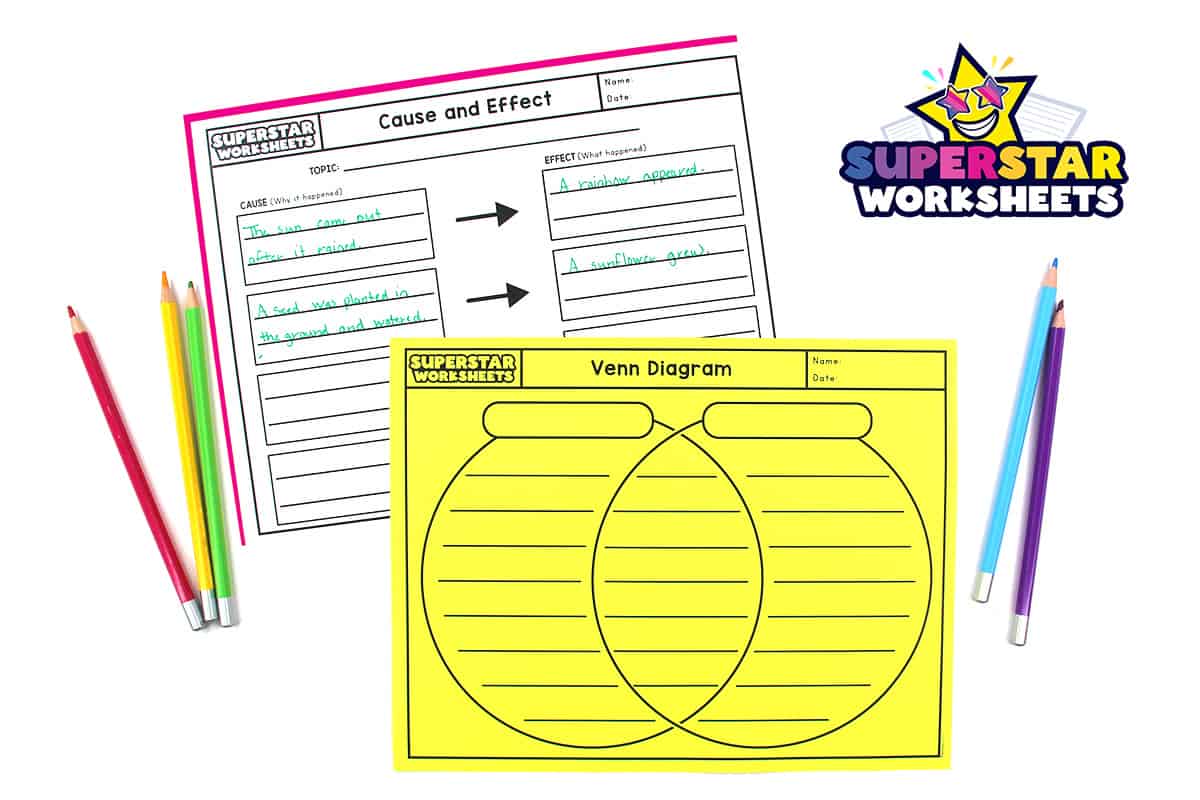 Sequence of Events
The following sequence of events graphic organizers refer to the order in which things happen in a story or in real life. Imagine a train track – the train has to follow a certain path to get to its destination. In the same way, a sequence of events is like a path that events in a story or in real life follow.
Main Idea and Details
These graphic organizers feature the main idea or the central message or theme of a piece of writing, speech, or any other form of communication. It is the overarching concept that the author or speaker wants to convey. The main idea should give the reader or listener a clear understanding of what the communication is about.