Free Color by Number printables for kids. We've created a huge variety of free color by number coloring pages and worksheets featuring fun holidays like Christmas, Halloween, Thanksgiving, and more. We've got fun seasonal Color-By-Number Activity pages for Fall, Winter, Spring, and Summer, as well as popular themes like Unicorns and Dinosaurs. We've even included math color by code pages for students to practice multiplication, division, addition and subtraction. Below, you'l find tons of problem-solving activities from easy color by number printables for preschool or kindergarten, all the way up to more advanced color by number printables for adults.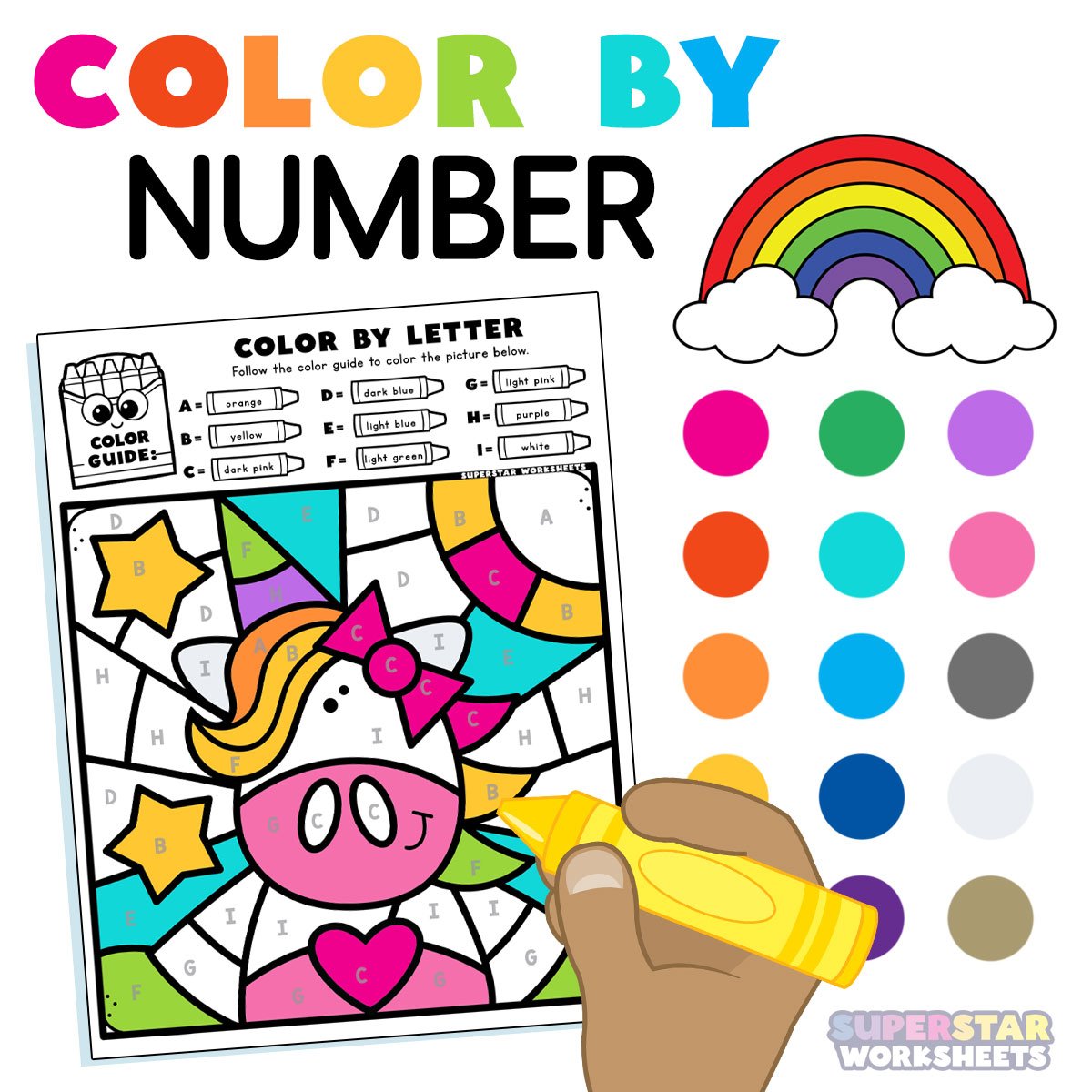 FREE Color By Number Printables for Kids
Our free color by number printables are differentiated and desgined with multiple levels, from easy to difficult, to ensure your students are appropriately challened. We've also include multiple skills and subjects across all themes so that you can make sure you're reviewing and hitting key standards with your students at all times. Besides color by number, you'll find color by letter, count and color, color by sight words, color by phonics or rhyme, color by addion, subtraction, multiplication, and division.
Math Color By Number
Our free printable color by number math worksheets provide you with differentiated activities for students to practice addition, subtraction, multiplication, and division. If you are looking for counting, check out the kindergarten color by code set above. Simple number recognition is included in the holidays and seasons below.
Holiday Color by Number Coloring Pages
Free color by number coloring pages for holiday fun! Bring a little excitement into your classroom with our free Christmas color by number pages, or send your students home with thematic take home activities. printables for students learning letter recognition, number recognition, counting, sight words, phonics, and more!
Seasons Color by Number Printables
Free color-by-number printable pages for all four seasons; Fall, Winter, Spring, and Summer! For each season, you'll have a variety of leveled activities so students of all ages and abilities can join the fun! Provide these fun number games for early finishers, for holiday take-home packets, or anytime you want to add a little seasonal fun to your classroom. Subscribe for updates!
If you love these adorable color by code worksheets be sure to check out Little Red, Creative Clips, and Creating 4 the Classroom