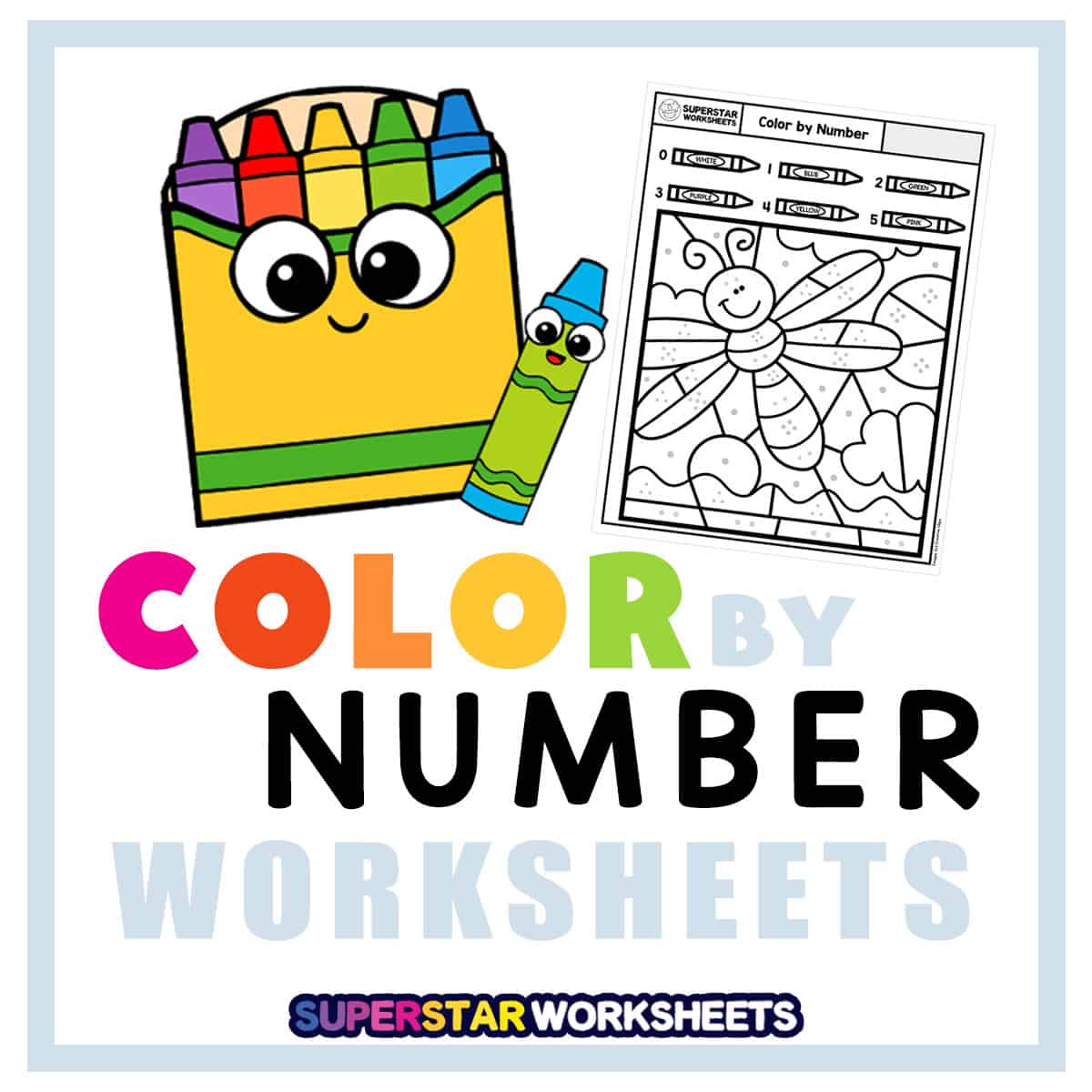 Free Color by Number worksheets and printables for kids. Tons of coloring by number coloring pages for kindergarten through third-grade students. These color-by-number printables give students engaging, problem-solving activities with addition, subtraction, division, and multiplication math facts. Plus, discover our holiday-themed color by number with Fall, Halloween, Thanksgiving, and Christmas coloring pages.
Color By Number Printables for Kids
Our free color by code worksheets vary in difficulty from easy to hard! You'll find printables for students learning letter recognition, number recognition, counting, sight words, phonics, and more! Older students will enjoy our more difficult color by number pixel worksheets, and our multiplication and division worksheets which are quite hard.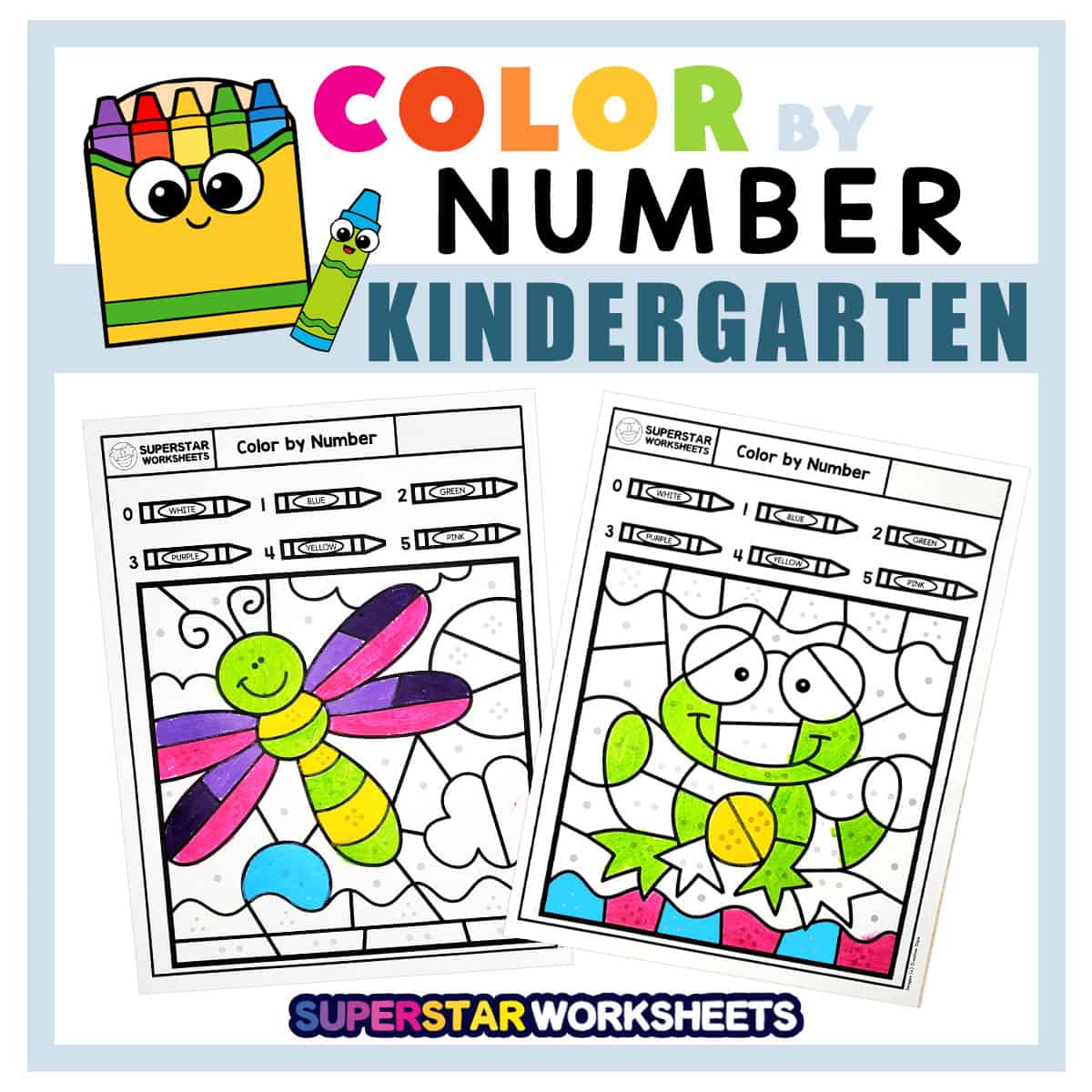 Free Color By Number Worksheets for Kindergarten and Preschool! These hands-on easy-to-color worksheets provide so many skill sets for little ones. Together we've combined art and crafts together to aid in teaching creative thinking, problem-solving, fine motor, counting, and so much more.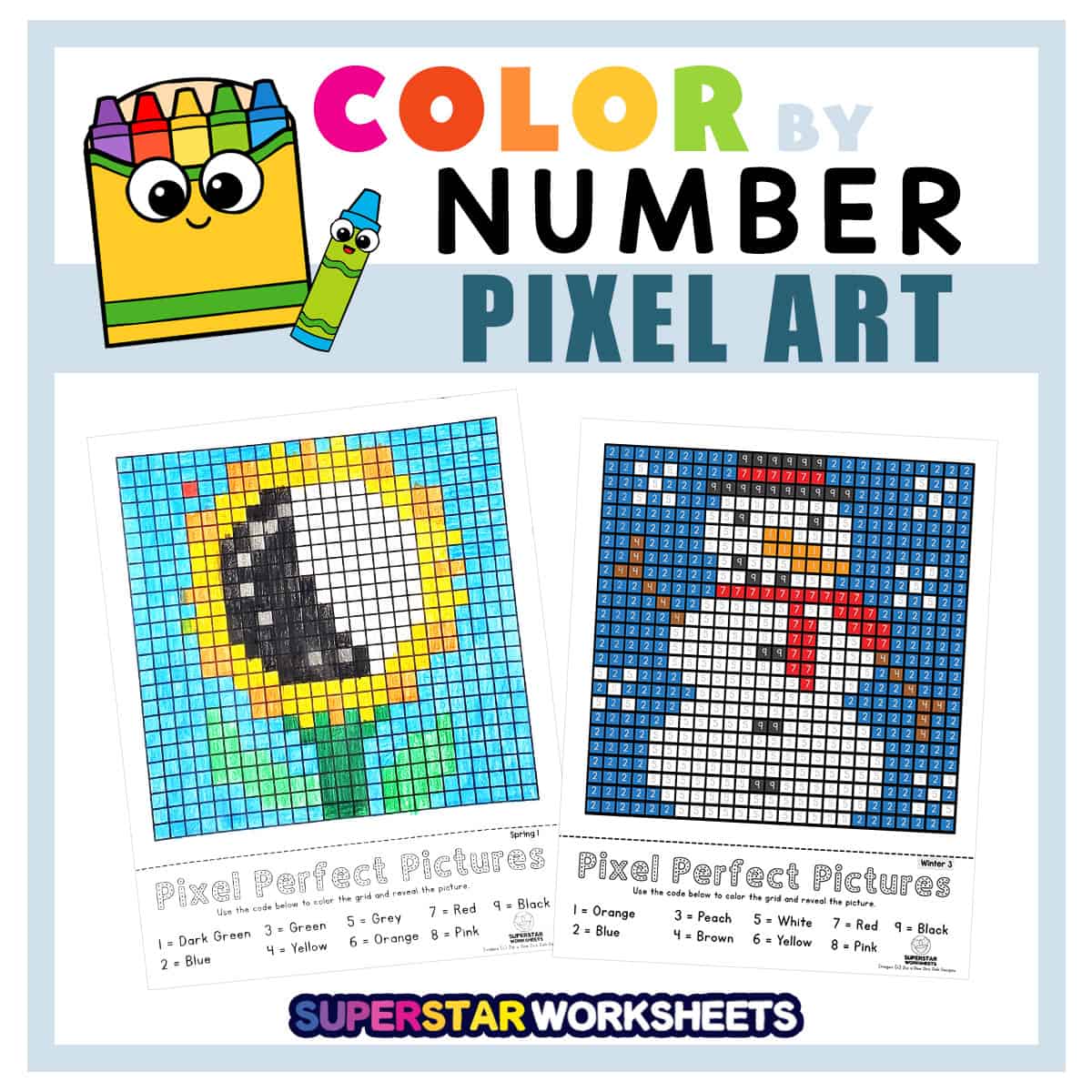 Challenge your older students with our free pixel coloring pages. These color-by-number worksheets are more difficult and require precise coloring in small squares to reveal the mystery picture. With free printables for all four seasons, your students will enjoy discovering fun pixel pictures though the year.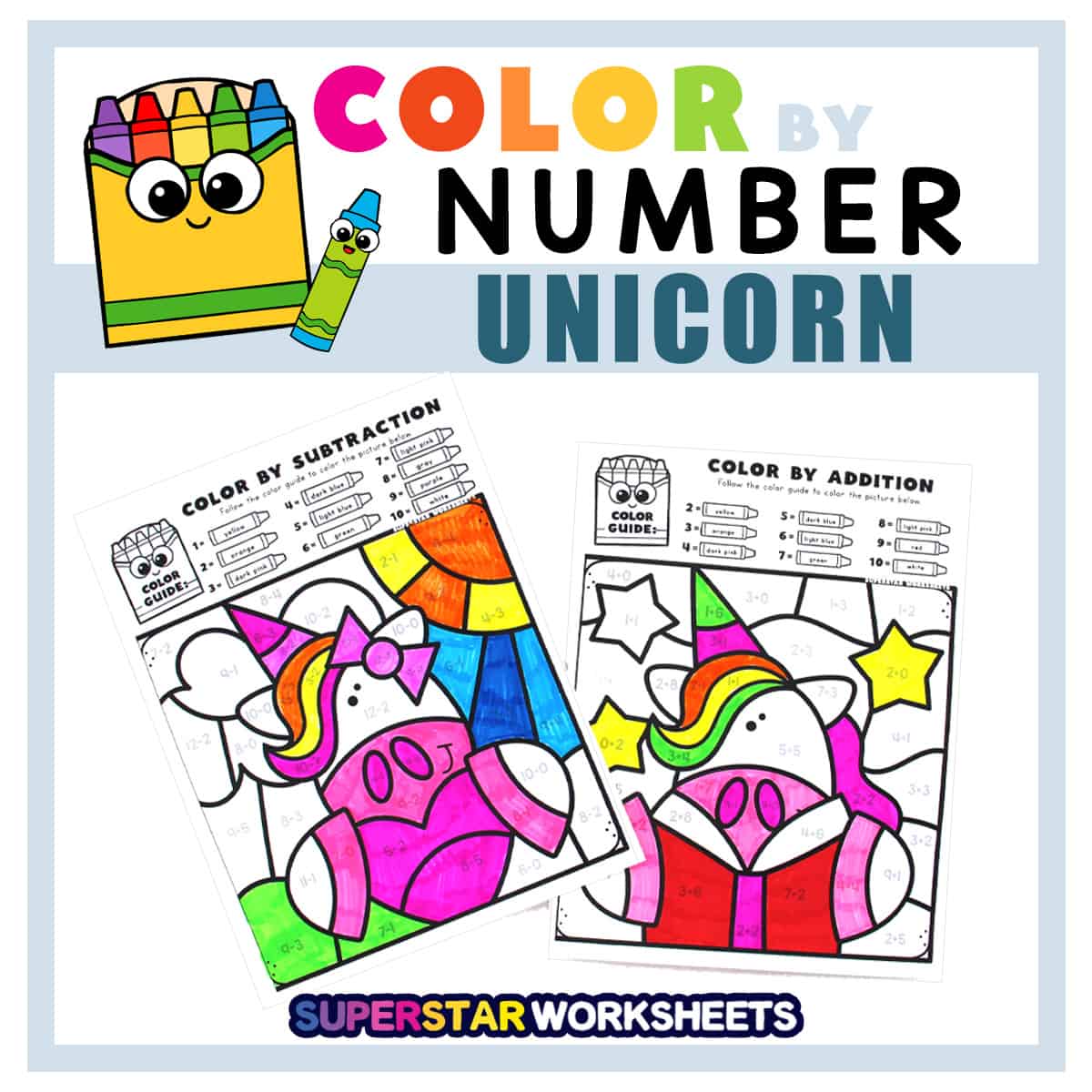 These Color by Number Unicorn Worksheets include a variety of coloring activities for your students! Color by Number Unicorn Worksheets are for elementary students ranging from preschool to fifth grade. Kids will complete simple math equations as well as learn to understand and follow simple directions.
Math Color By Number
Our free printable color by number math worksheets provide you with differentiated activities for students to practice addition, subtraction, multiplication, and division. If you are looking for counting, check out the kindergarten color by code set above. Simple number recognition is included in the holidays and seasons below.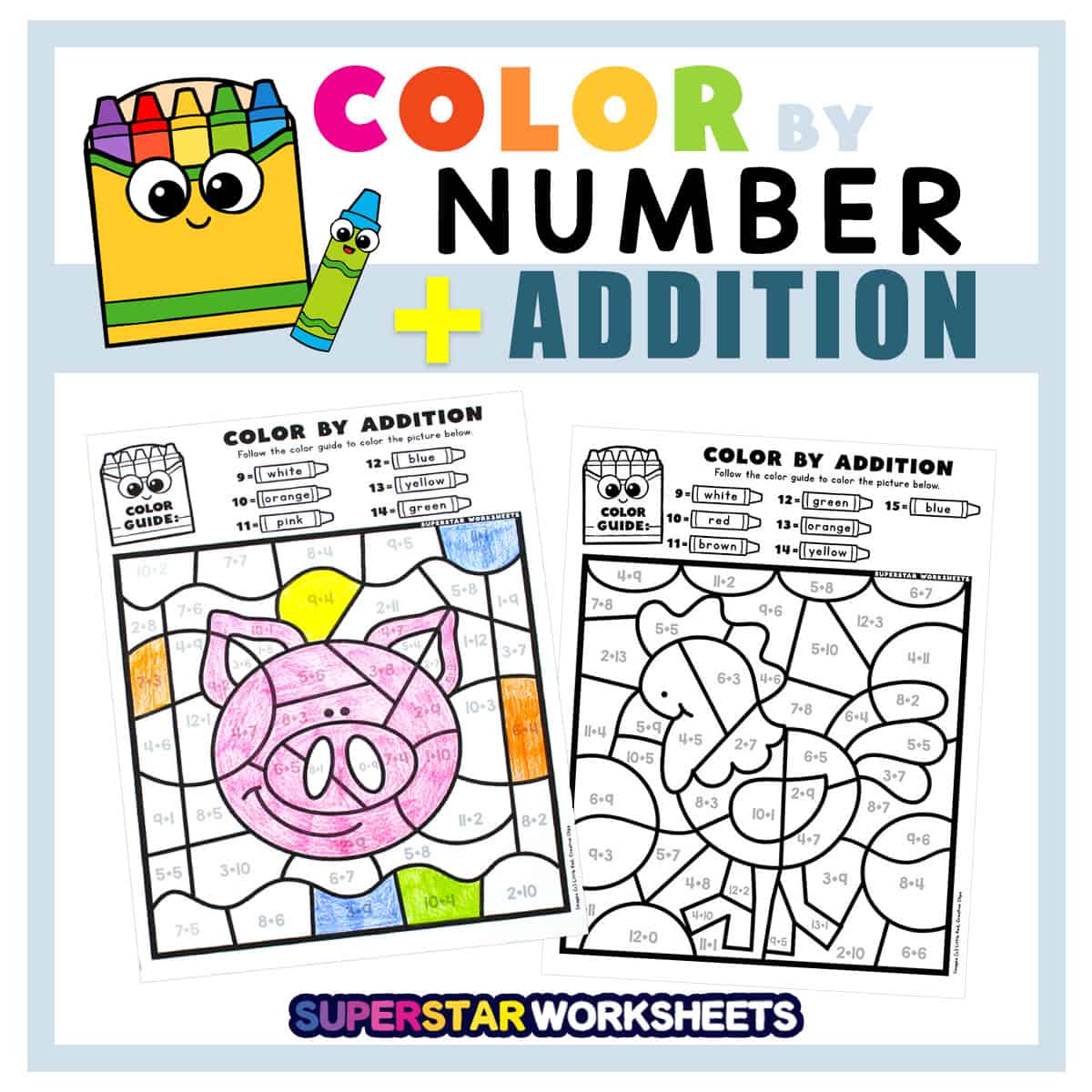 Free Addition Color By Number for first-grade classrooms. Your students will color, add, count, and more when you incorporate this engaging resource. With these math fact printables, kids will learn problem-solving skills and build early cognitive benefits.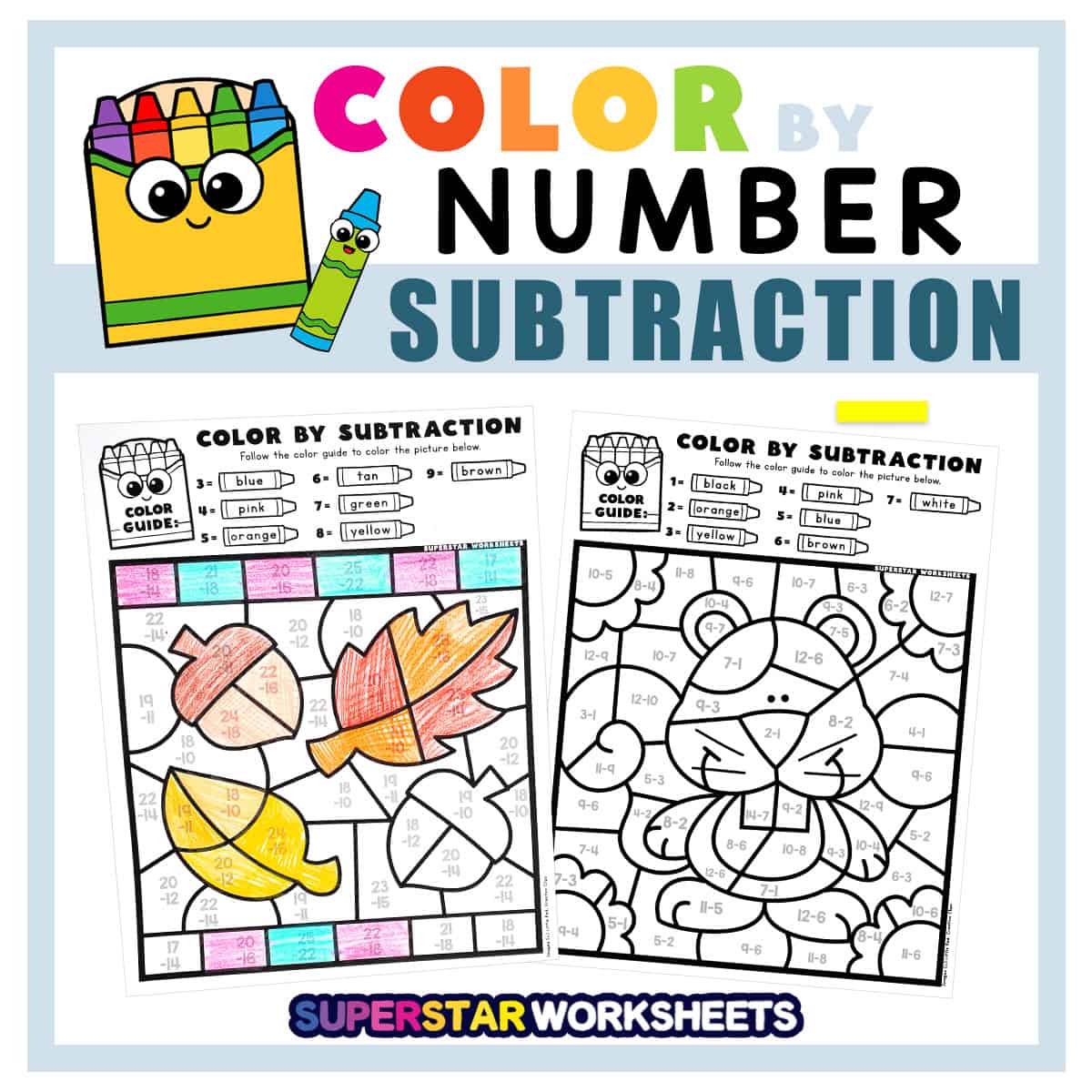 Free Subtraction Color by Number Worksheets for Kindergarten! Kindergarteners and young learners need regular practice with their subtraction facts, so make it fun with our free Color by Subtraction Printable Worksheets.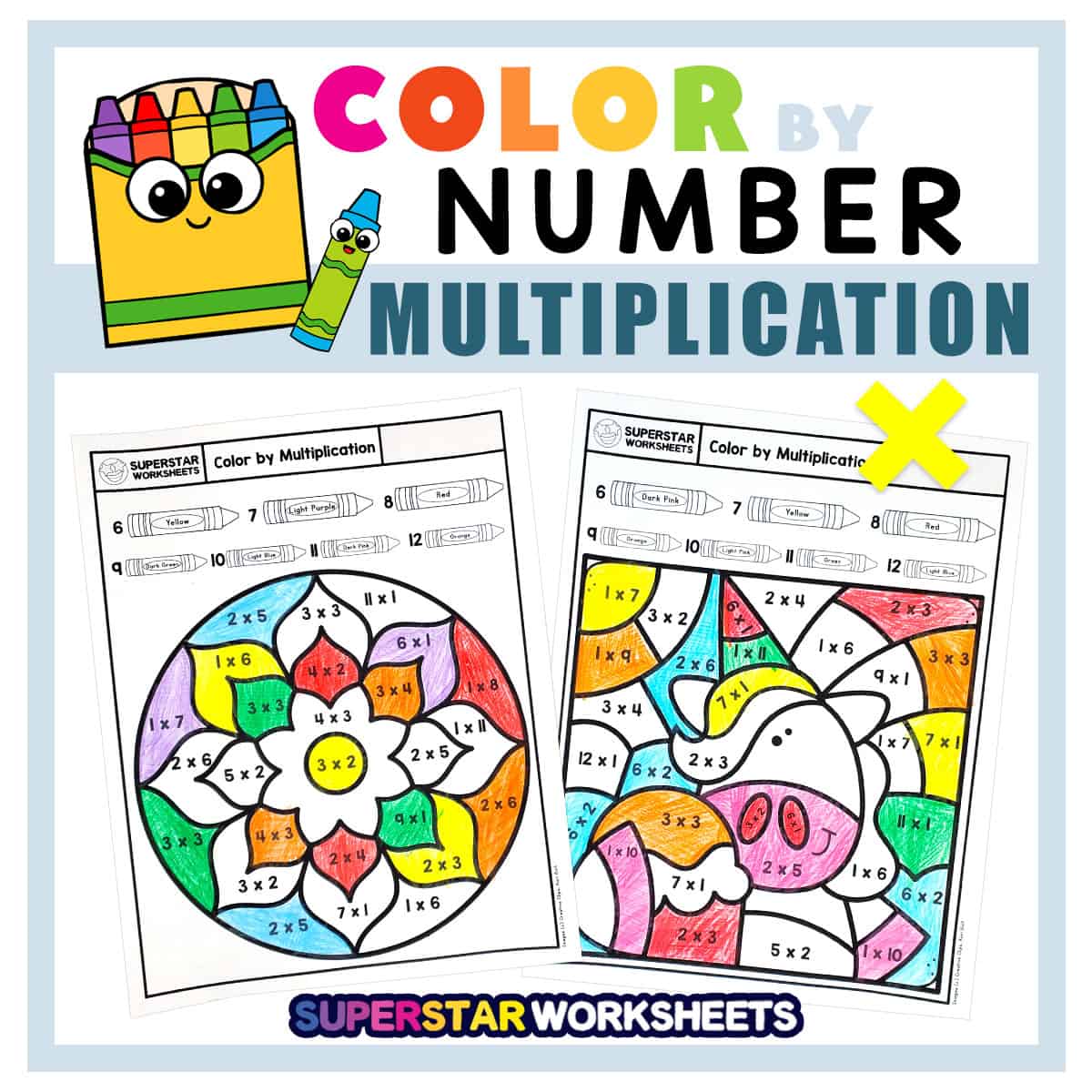 Multiplication facts are a breeze with our free printable multiplication worksheets. These color by multiplication printables provide your students with fun math fact practice with differentiation for multiple levels and abilities.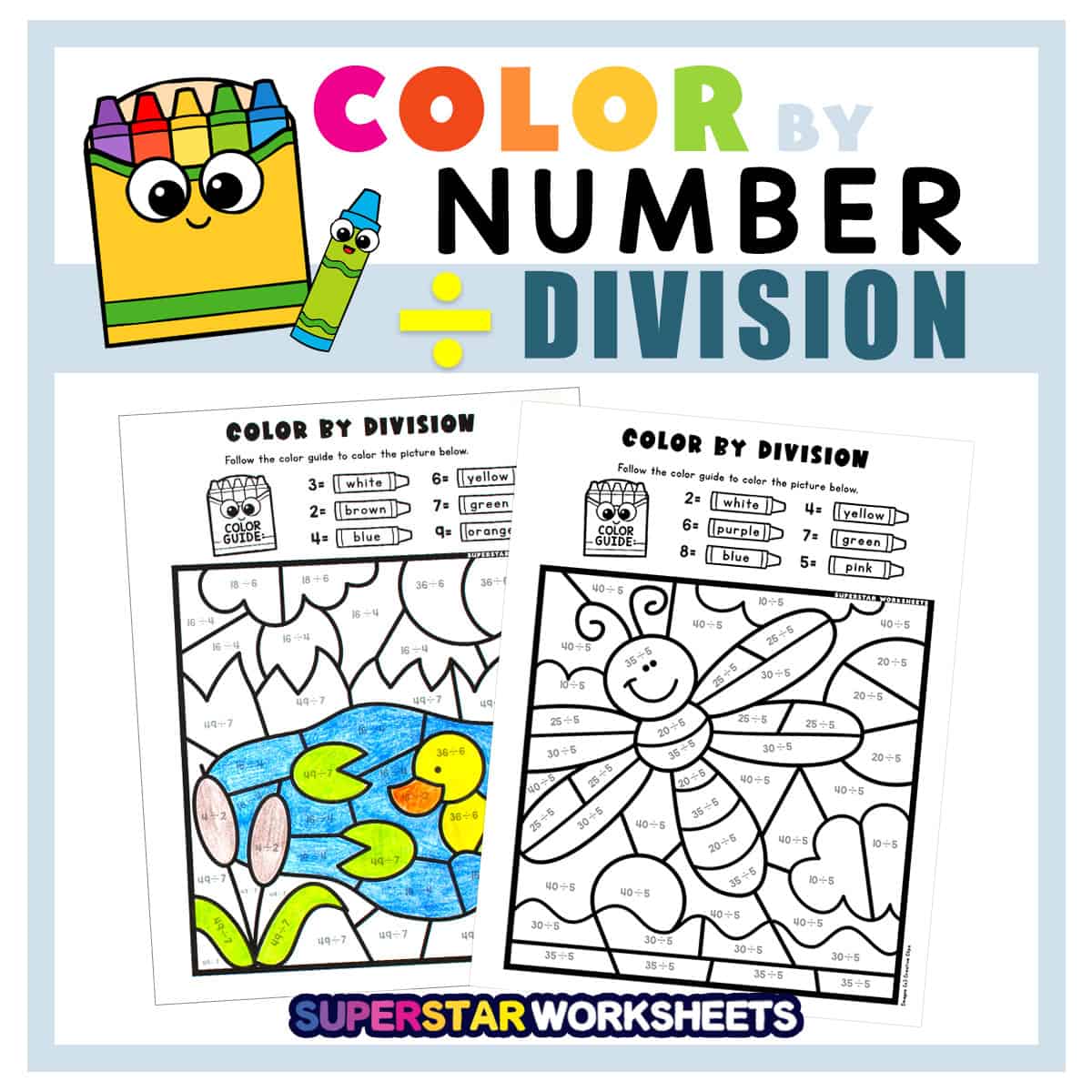 OUr Division Color By Number Worksheets are the perfect resource for upper elementary students. Students will practice their division facts while they have fun coloring adorable pictures. Simple, fun, and engaging worksheets for grades 4, 5, and 6.
Color By Seasons & Holidays
Below we've created a huge variety of Color By Number holiday worksheets! Soon, you'll find free resources for Christmas, Thanksgiving, Spring, Fall, Winter and Summer. Additionally, we've included some fun unicorn themed color by number freebies. For each theme, you'll have a variety of leveled activities so students of all ages and abilities can join the fun! Provide these fun number games for early finishers, for holiday take-home packets, or anytime you want to add a little fun to your classroom.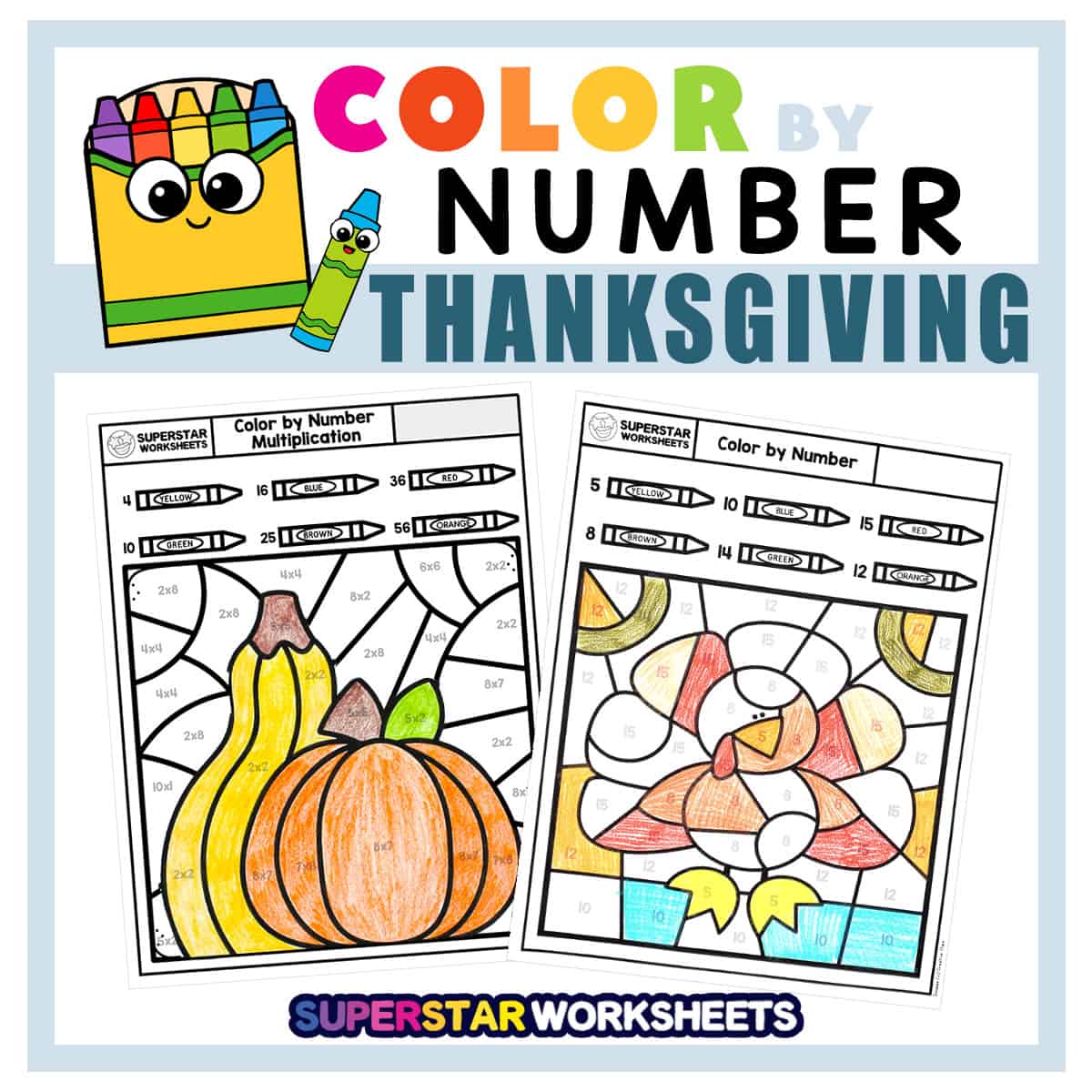 Our Thanksgiving Color By Number worksheets are low-prep and free this holiday season! Perfect to integrate into your next literacy or math lesson, these printable PDF worksheets focus on a variety of skills including letter and number recognition, counting, coloring, adding, multiplying, and more. Featuring fun turkey, pumpkin, cornucopia, mayflower, pilgrim, and harvest theme activities.
Our Christmas Color By Number worksheets are FREE and low-prep activity pages that will keep your Early Education classroom focused on learning throughout the holiday season. Students will memorize math facts, letters, sight words, and more with these engaging printable worksheets. Keep your early learners learning all through the year with our Preschool Curriculum Bundle.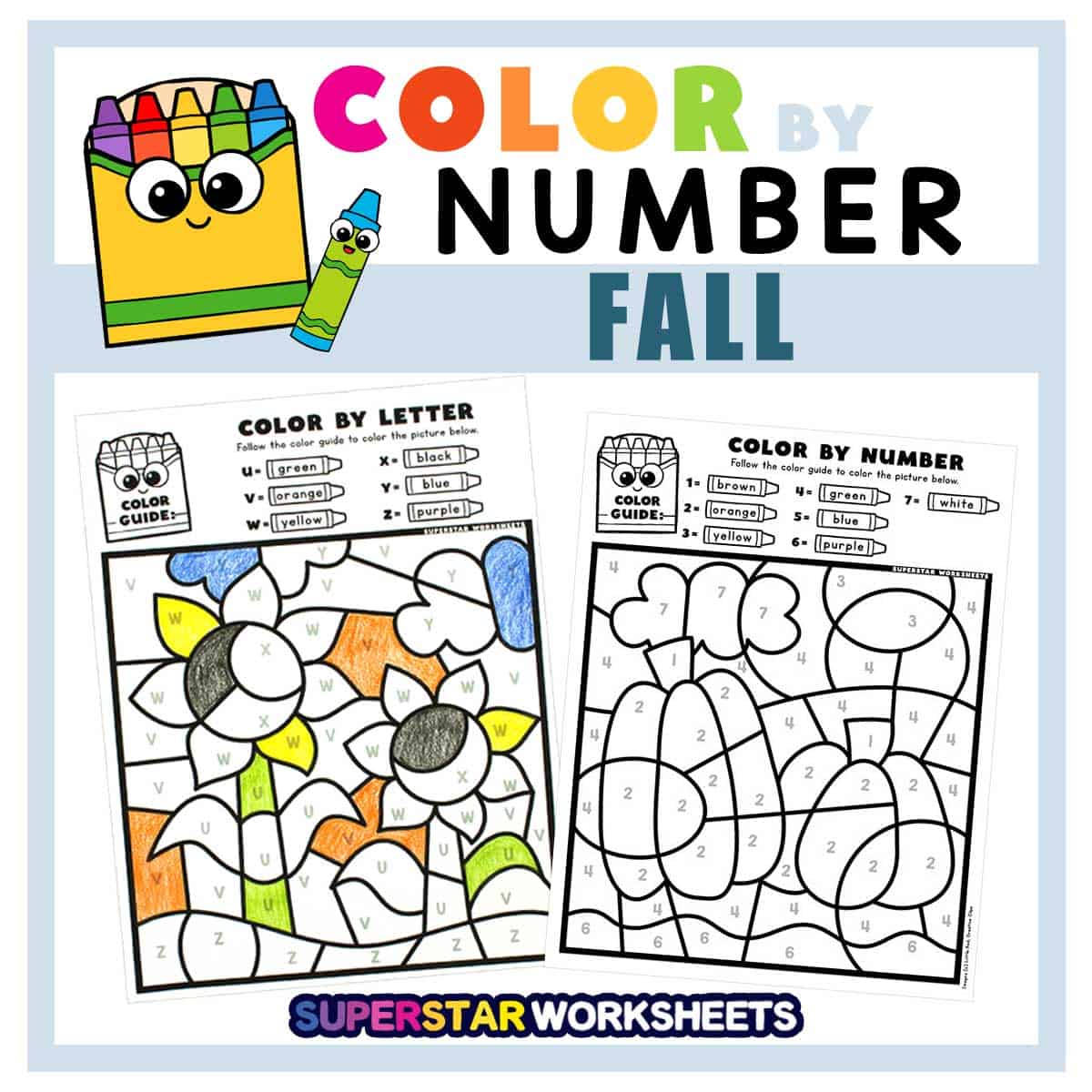 Free Fall Color By Number Worksheets for the autumn season! These hands-on easy to color worksheets provide so many skillsets for little ones. Teach students key skill sets including early literacy and build cognitive development. Fall-themed activities for your elementary students!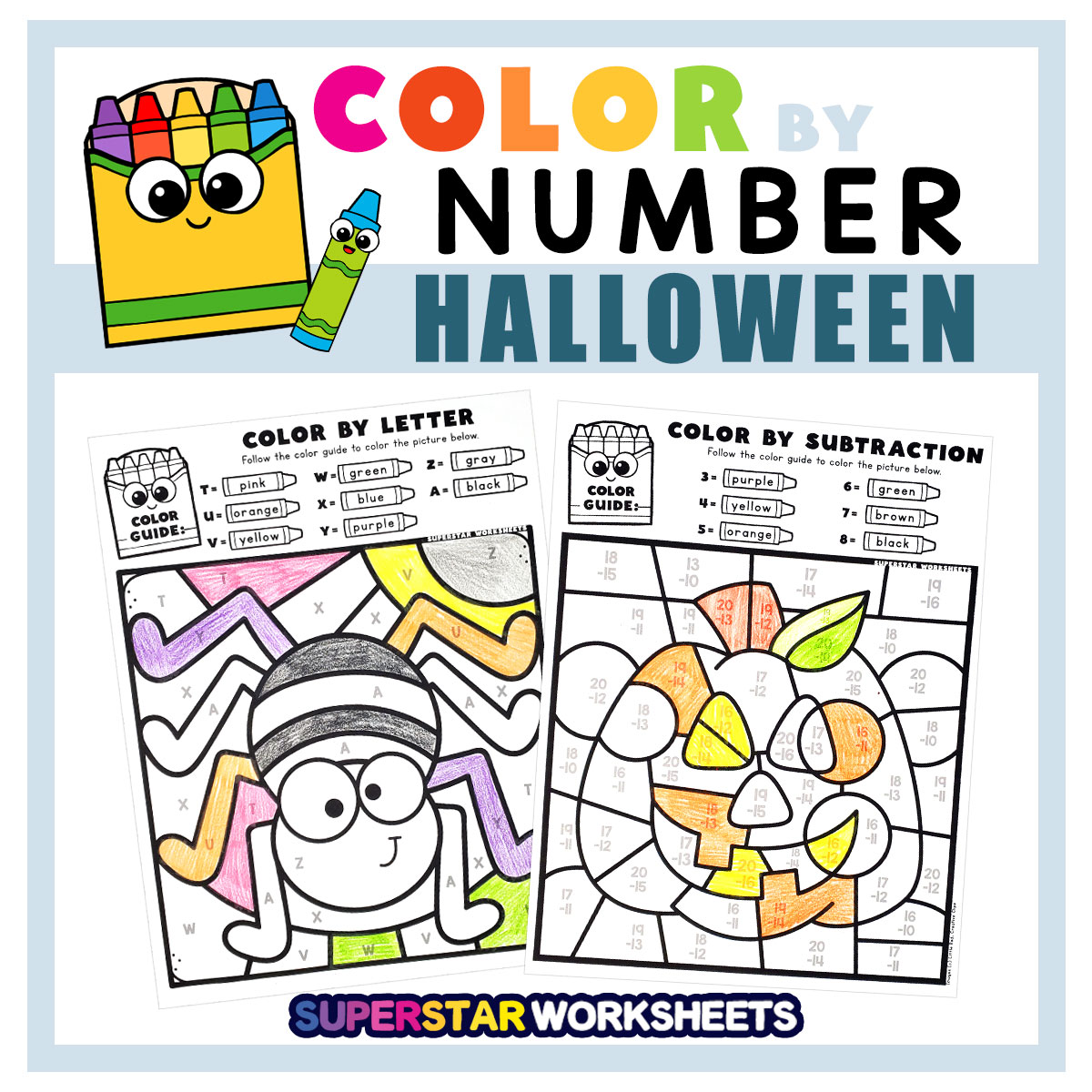 Free printable Halloween color by number activities for students to learn letter recognition, number recognition, addition, subtraction, multiplication, division, cvc words, sight words and more! Great for early finishers and take home coloring activities.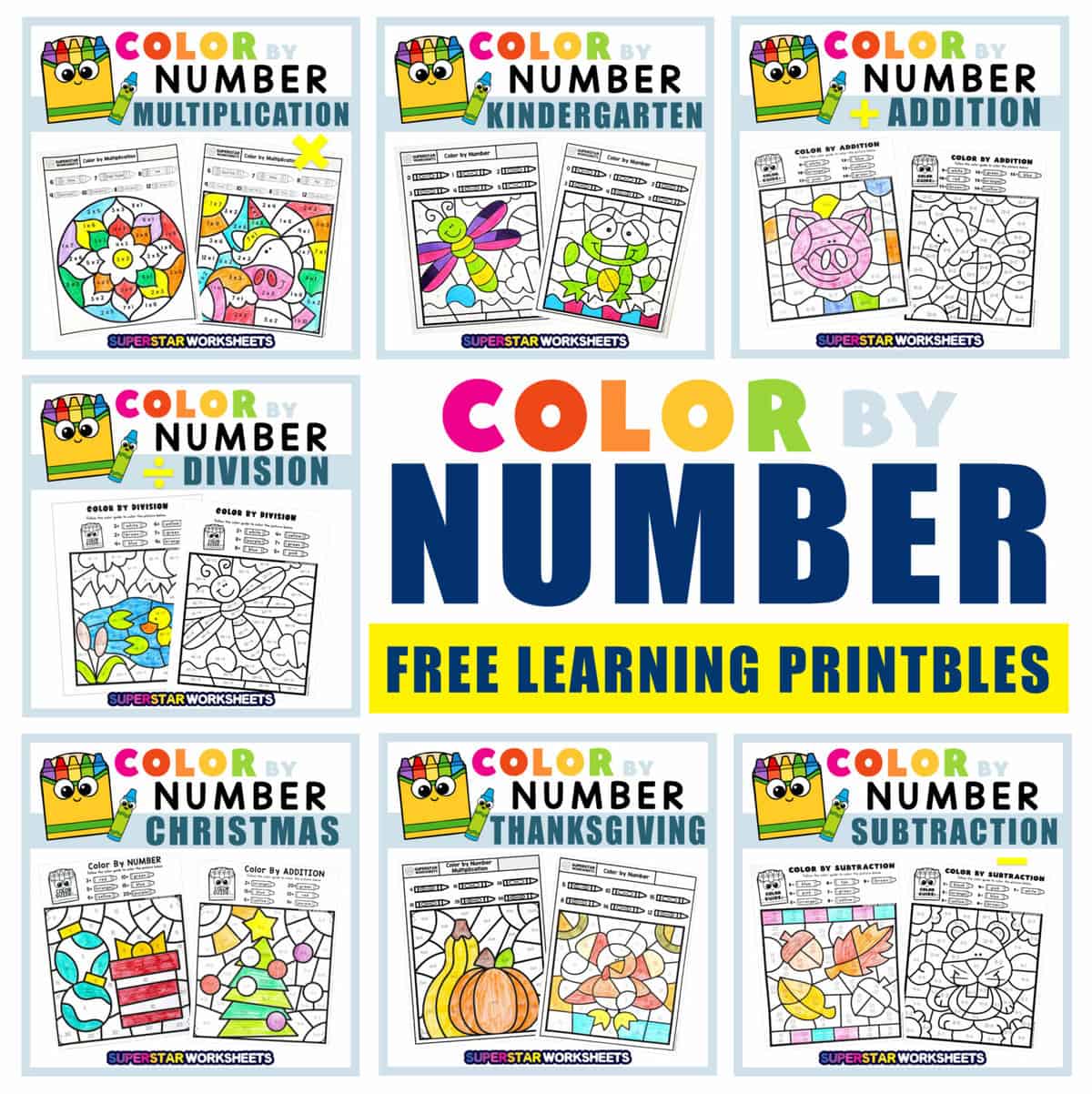 If you love these adorable color by code worksheets be sure to check out Little Red, Creative Clips, and Creating 4 the Classroom