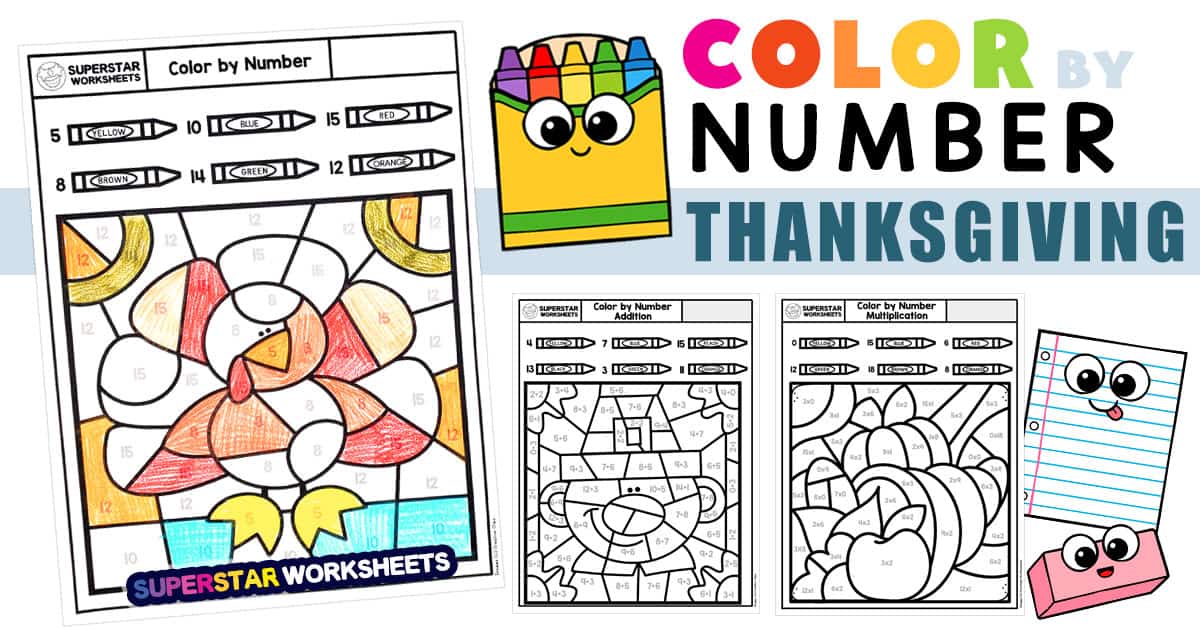 Thanksgiving Color By Number worksheets are low-prep and free this holiday season! Perfect to integrate into your next literacy or math lesson, these printable PDF worksheets focus on a variety of skills including letter and number recognition, counting, coloring, adding, multiplying, and more! For even more amazing math practice check out our Interactive Math Notebook now.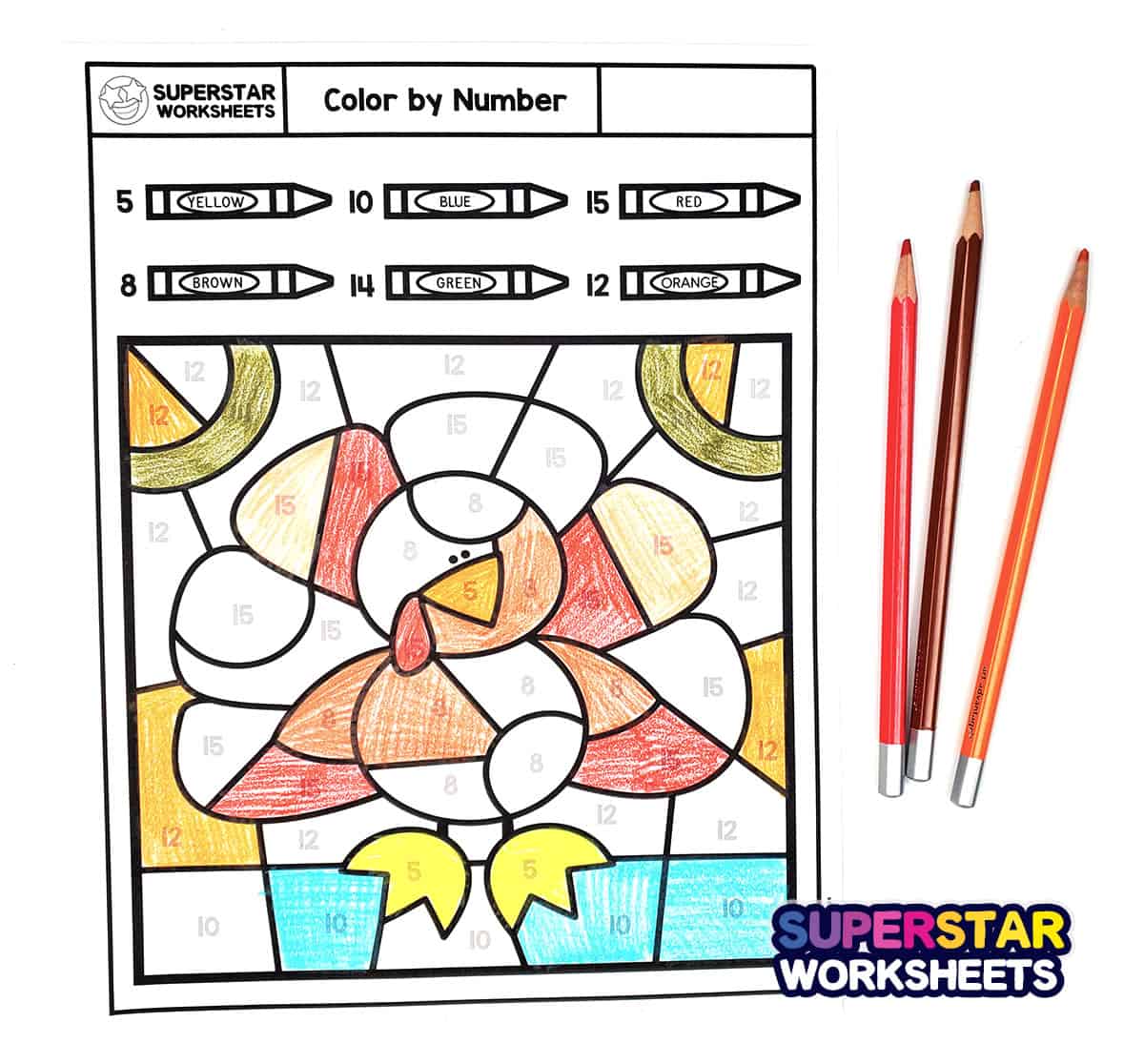 Turkey Color By Number
Fun, free, and easy-to-use printable color-by-number worksheets engage students of all ages. Our number and letter recognition worksheets will pair perfectly with your preschool and kindergarten students, while our multiplication worksheets would be great to use with third through fifth-grade students.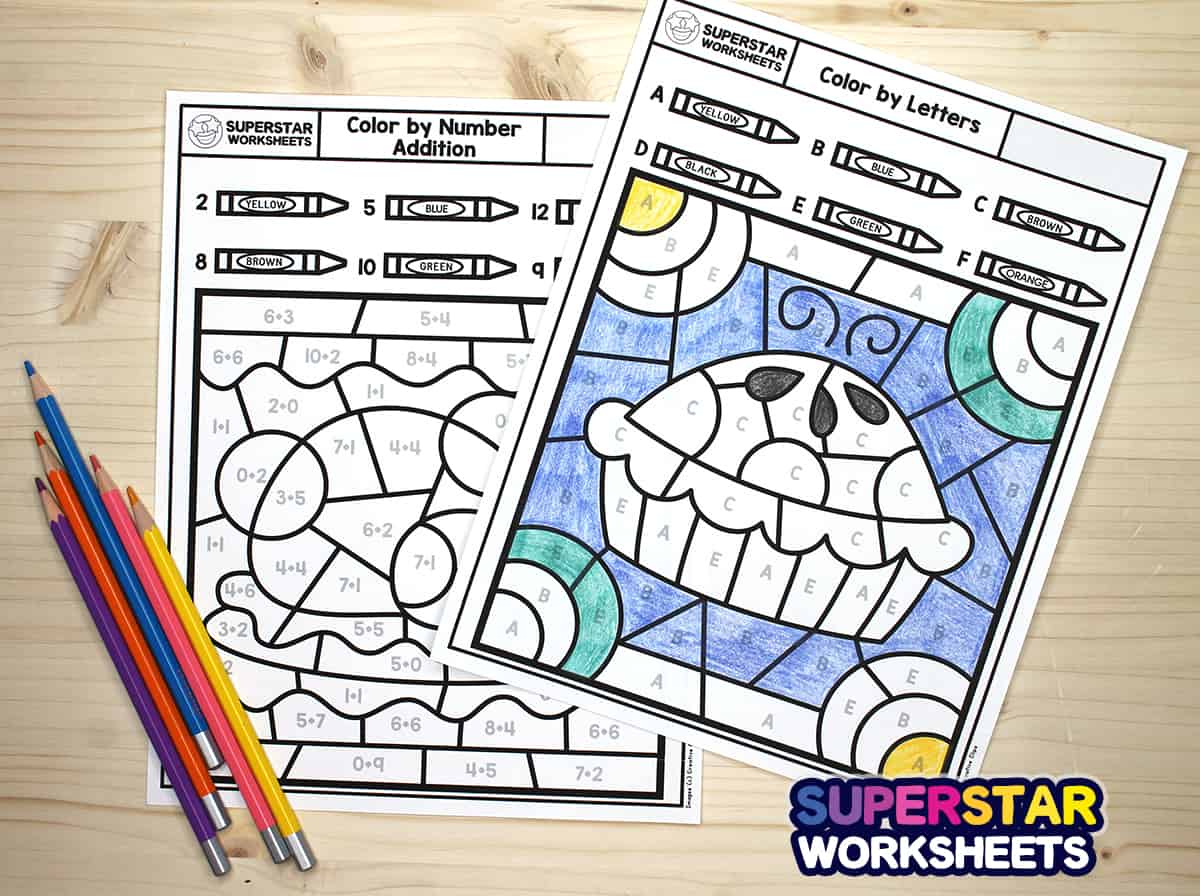 Preschool Thanksgiving Color By Number
Our color-by-number Thanksgiving pages will support students' learning while making it fun and interesting during the Thanksgiving month. Students benefit greatly from being engaged in lessons and activities, and these printable activity pages are sure to be fun and engaging for students to use.
Thanksgiving Color By Number Kindergarten
The Thanksgiving color by number printable set is low-prep for educators. Simply print and go! Students will need a set of crayons or colored pencils and a pencil. Students will solve equations, recognize numbers and letters, read sight words, add, subtract, multiply, and more while using these printable worksheets. Need even more multiplication practice for older students? Check out our Multiplication Color By Number activities.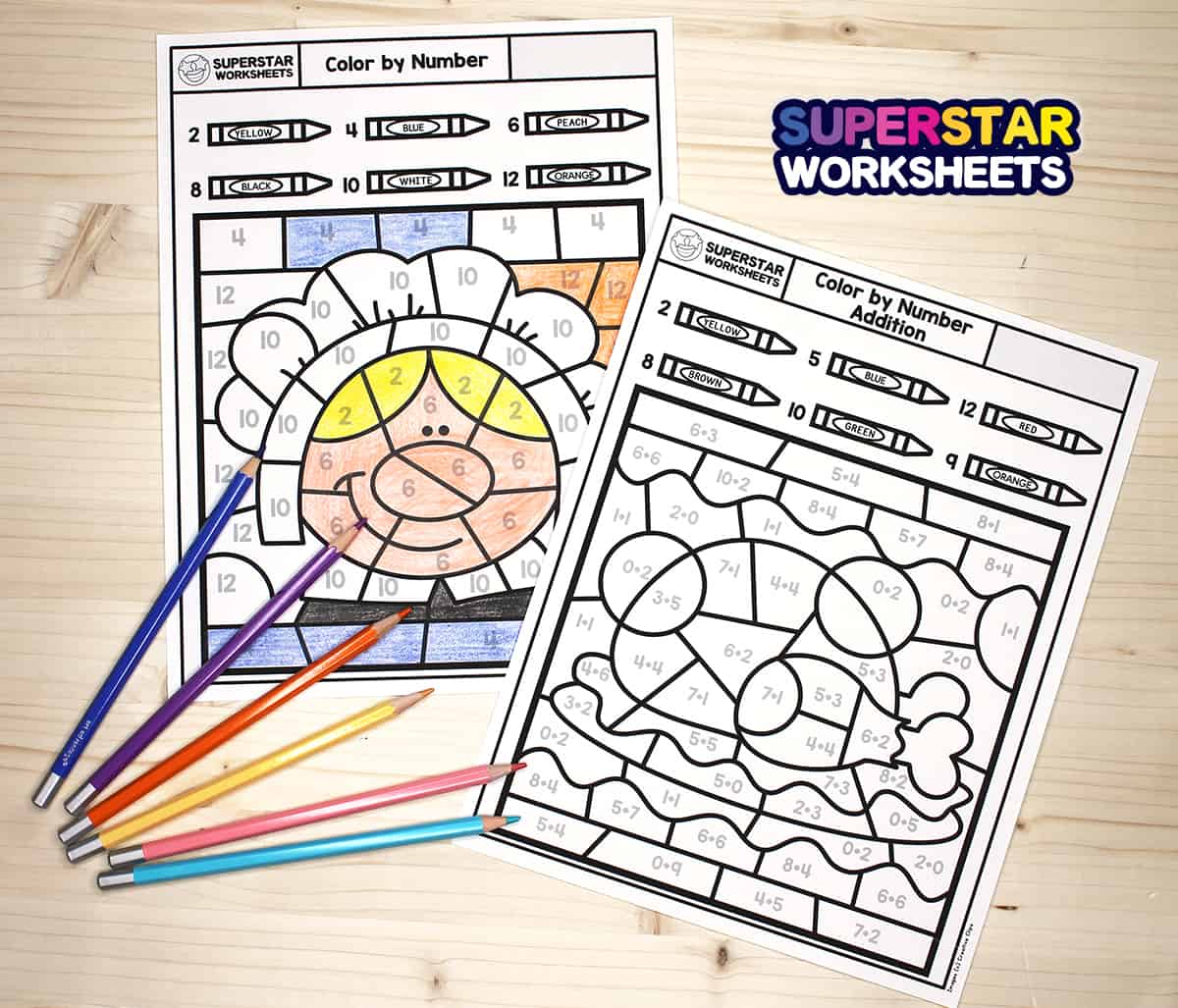 Our Thanksgiving Color By Letters allows your young students to practice their letters. This is also a great way to assess how far your child(ren) have retained their learning letters!
Thanksgiving Color By Letters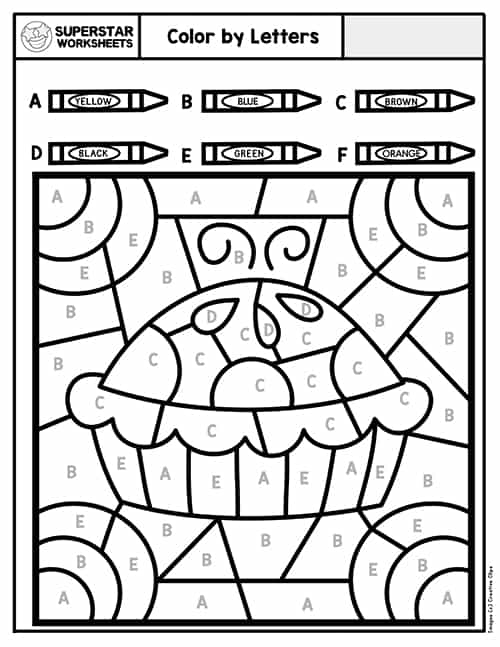 Learning letters with your students? This Thanksgiving pie color by letter page is the perfect pairing for you next letter recognition lesson.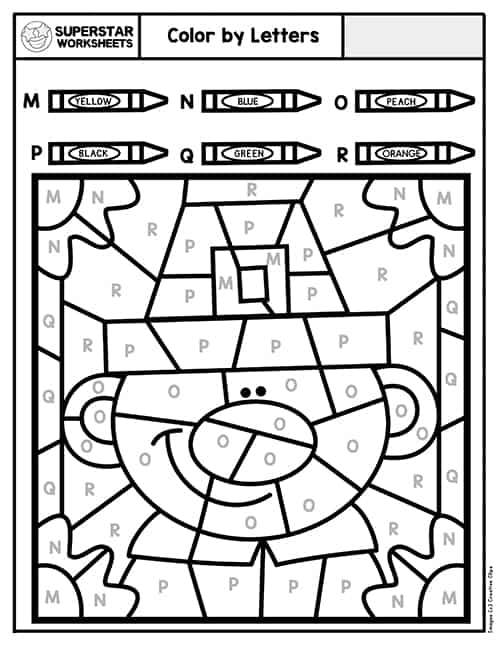 Keep your young students engaged even during the holiday season with this adorable Thanksgiving pilgrim color by letter printable.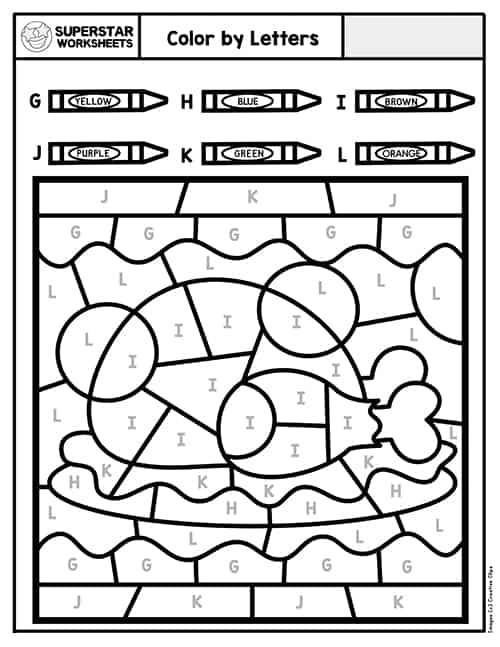 Who doesn't love turkey? Color this one while incorporating letter recognition and fine motor coloring practice!
Thanksgiving Color By Number: Addition
Kids learn best with fun activities that help them focus on learning important concepts like addition. For younger students, kids will learn their numbers 0-5 and get tested on their addition skills!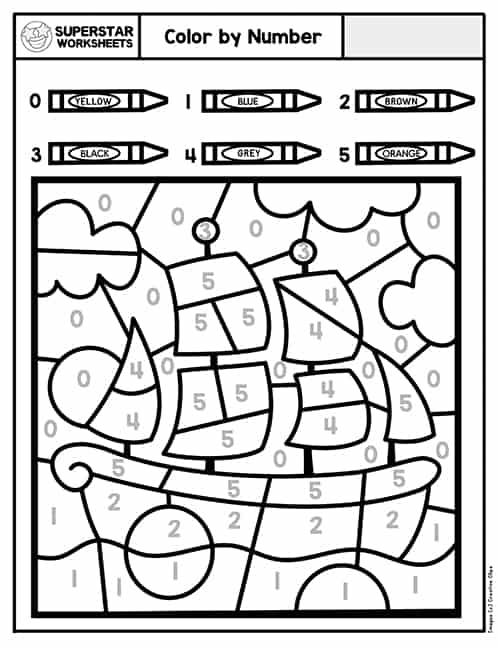 Review the numbers 0-5 this holiday season with our Thanksgiving color by number Mayflower printable.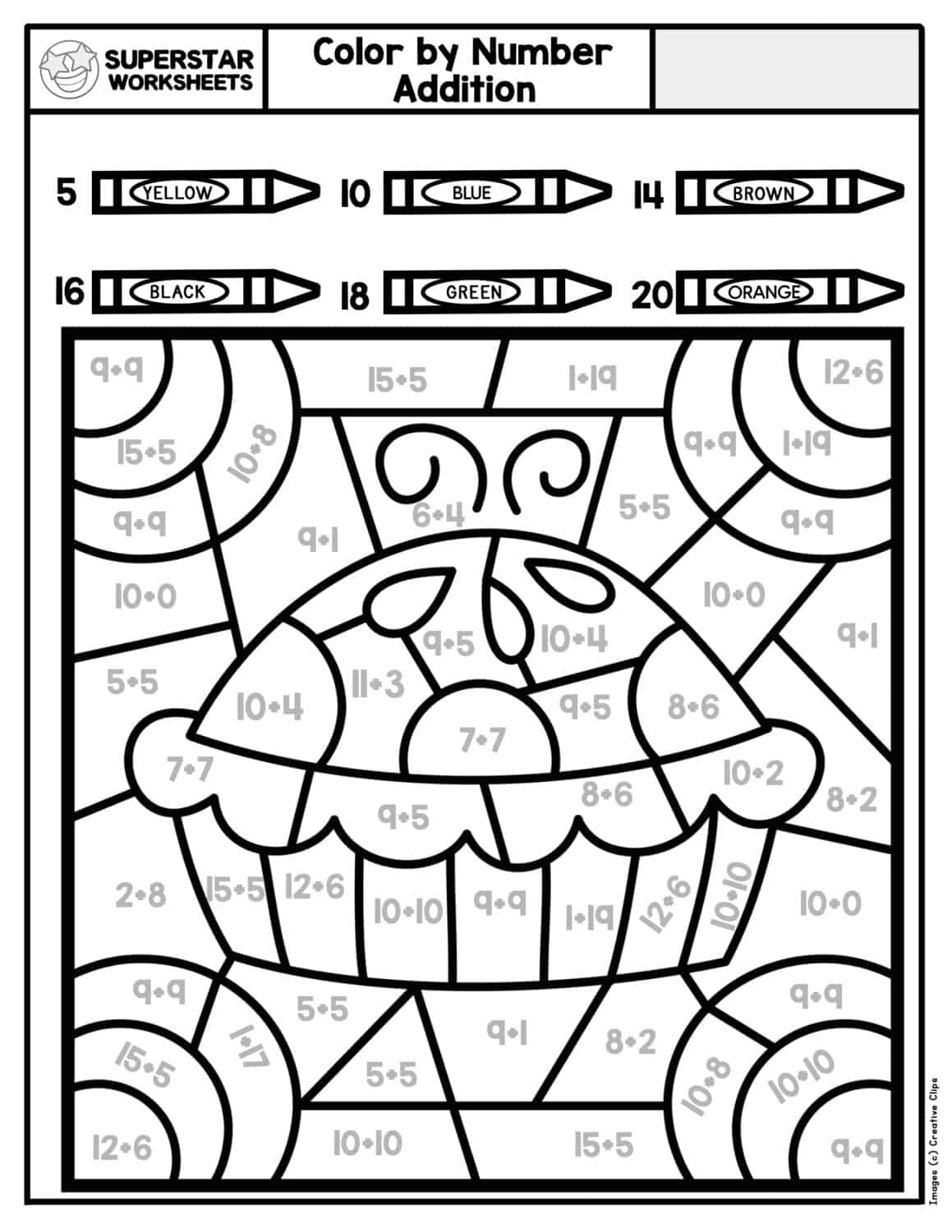 Give students the opportunity to practice coloring, adding, counting, and more! Use this adorable color-by-number page during your next math lesson!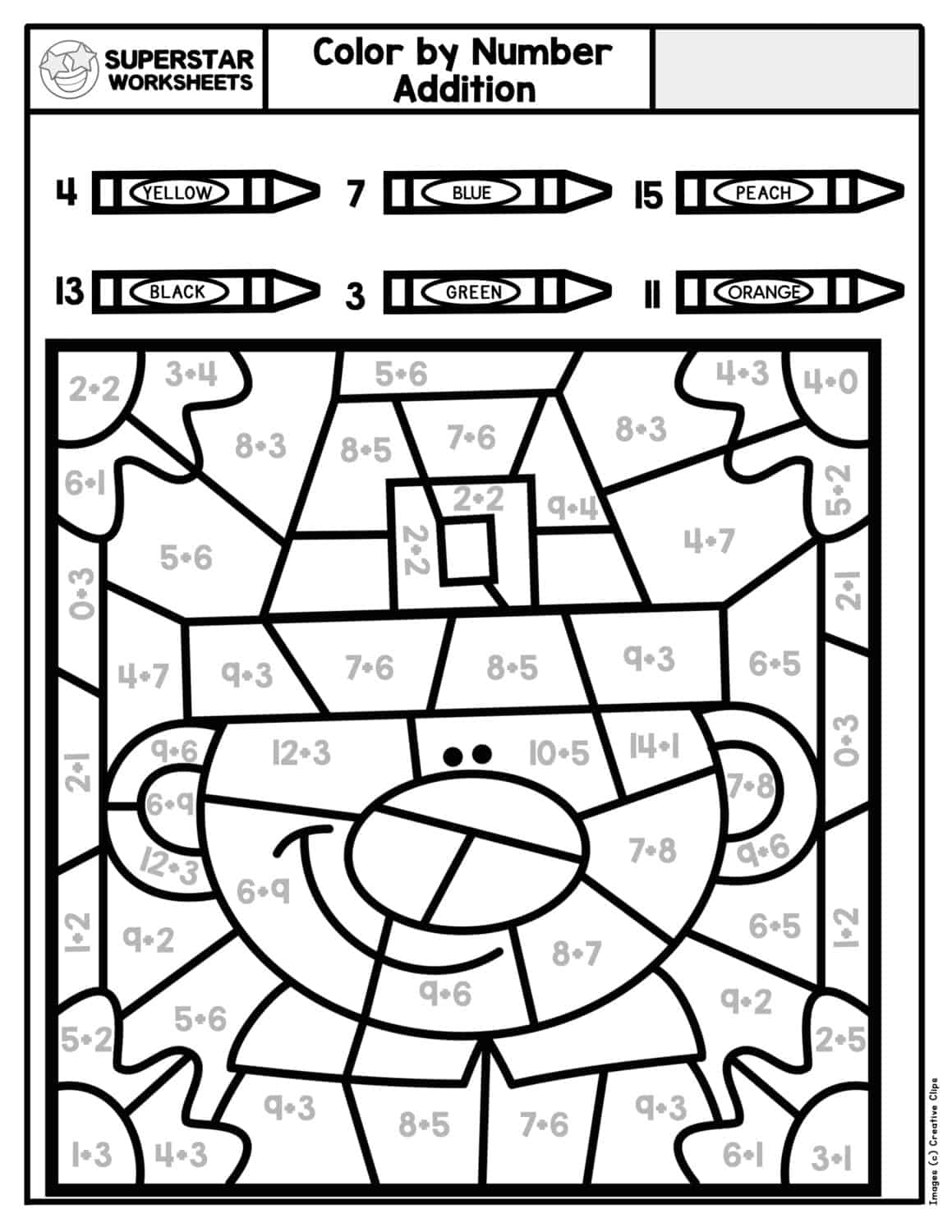 Adding numbers made fun and easy for the Thanksgiving holiday! Students are sure to stay engaged in learning with this pilgrim color by addition worksheet.
Thanksgiving Color by Number: Skip Counting
Teach your students addition and skip counting with these fun Color by Number Worksheets! With our themed Thanksgiving goodies, your child will master their numbers in little time!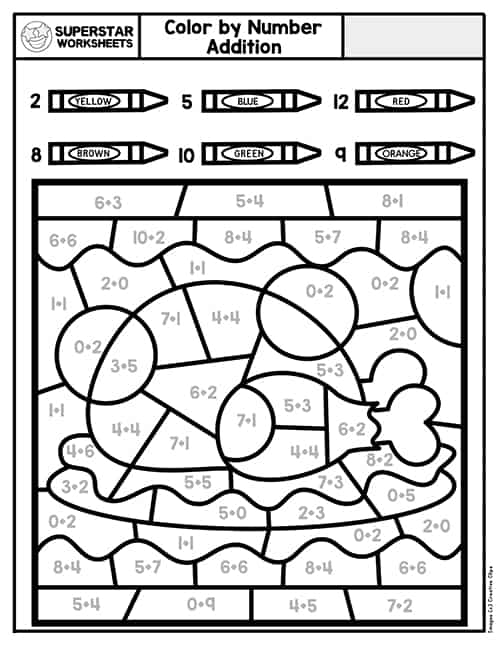 Free turkey color by addition worksheets features addition facts, coloring opportunities, and more!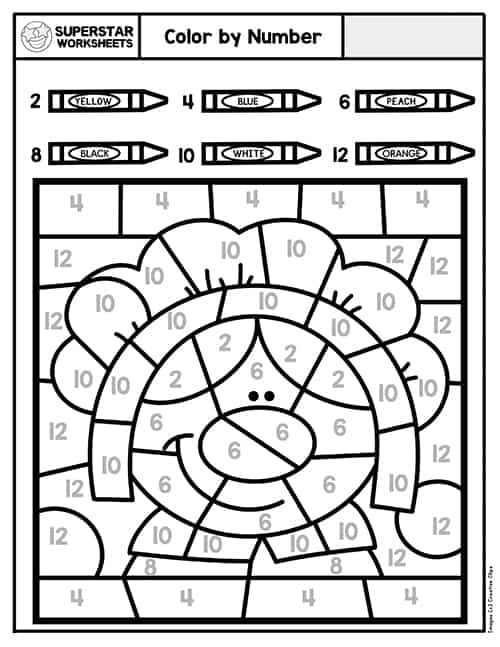 Give students the opportunity to show how they count by twos this Thanksgiving holiday with this Pilgrim color by number activity page.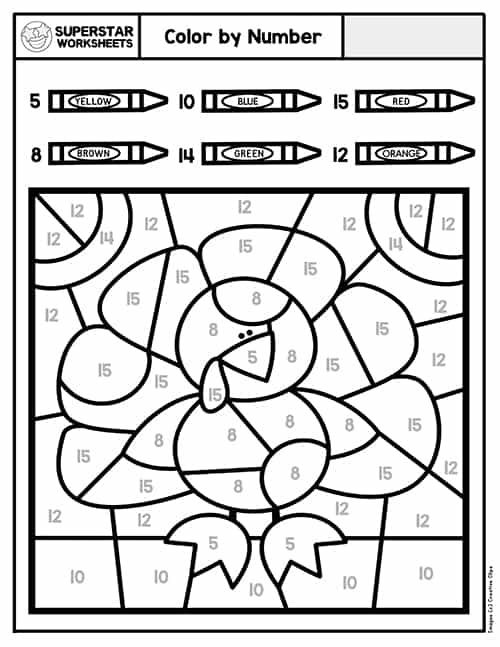 Fun, free, and easy-to-use worksheets for Thanksgiving promote number recognition, fine motor coloring, and more!
Thanksgiving Color By Sight Words: First Grade
Check out these awesome Color by Sight Words that gives your students tons of practice on reading with sight words! The more exposure to sight word puzzles, the more your student will remember!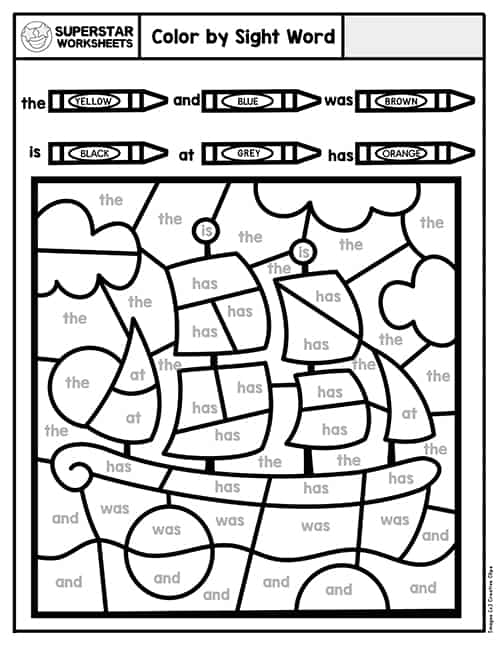 Free sight word color by number worksheet for Thanksgiving. This page features the Mayflower ship.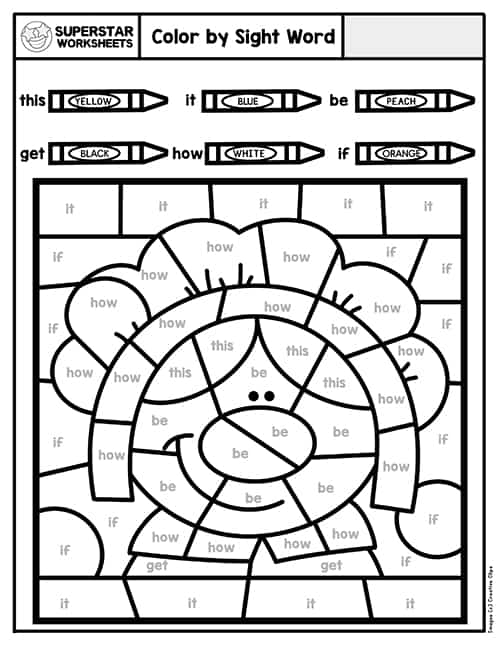 Engage your young students in sight word recognition practice with this cute Pilgram color by sight word printable.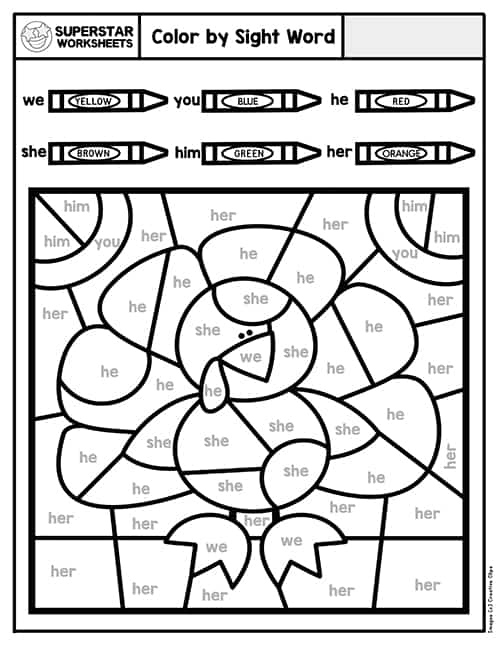 Your students will love this adorable color by sight word turkey worksheet. Engaging pictures with fun coloring opportunities!
Turkey Color By Number: Multiplication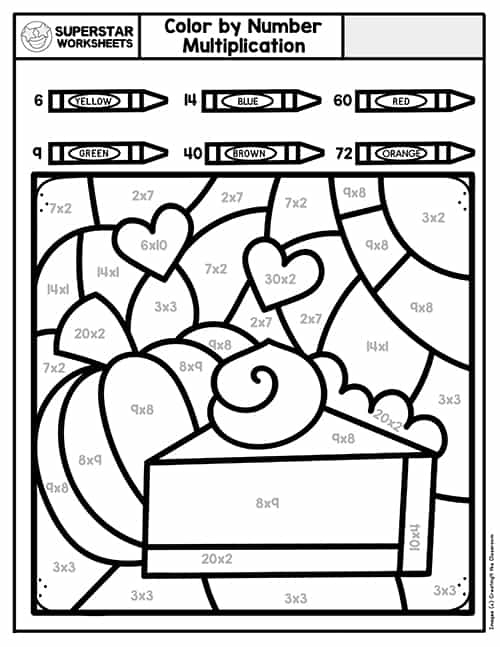 Color along with the seasons with our free color by multiplication pumpkin pie piece worksheet. Perfect for the holiday season!
Give your students multiplication practice all fall long with this no-prep Pumpkin color by multiplication printable PDF.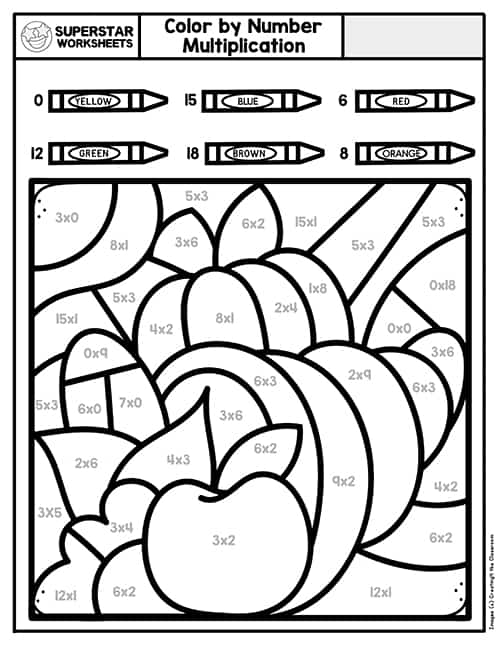 Celebrate Thanksgiving while giving students extra multiplication practice when you incorporate our Thanksgiving color by multiplication worksheet!