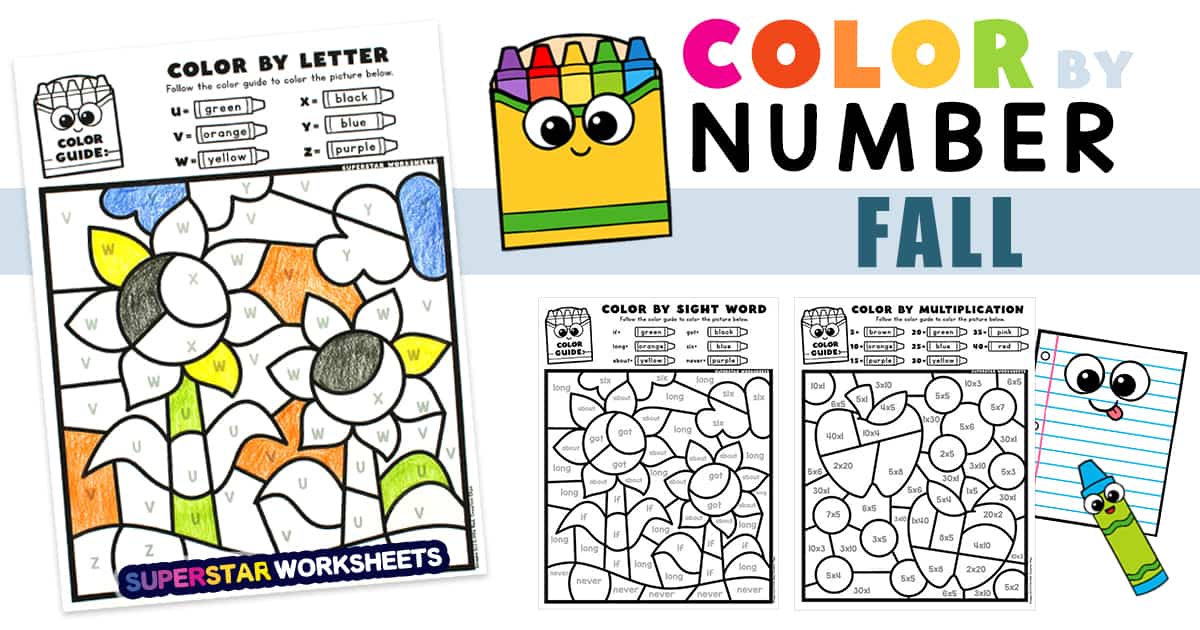 Fall Color By Number worksheets are free and easy coloring printables featuring a variety of fall graphics. These coloring worksheets provide students with practice in addition and subtraction, multiplication, sight word recognition, number and letter recognition, and more! Our color by fall number pictures fit perfectly into any preschool through third-grade classroom. Get even more practice with our Interactive Math curriculum.
Color By Number Fall
Our free fall color-by-number pictures are sure to keep your students engaged in reading and math practice as the seasons change. Color, count, add, subtract, multiply, and more with these adorable worksheets. Students will enjoy working on these free and easy color by number printables.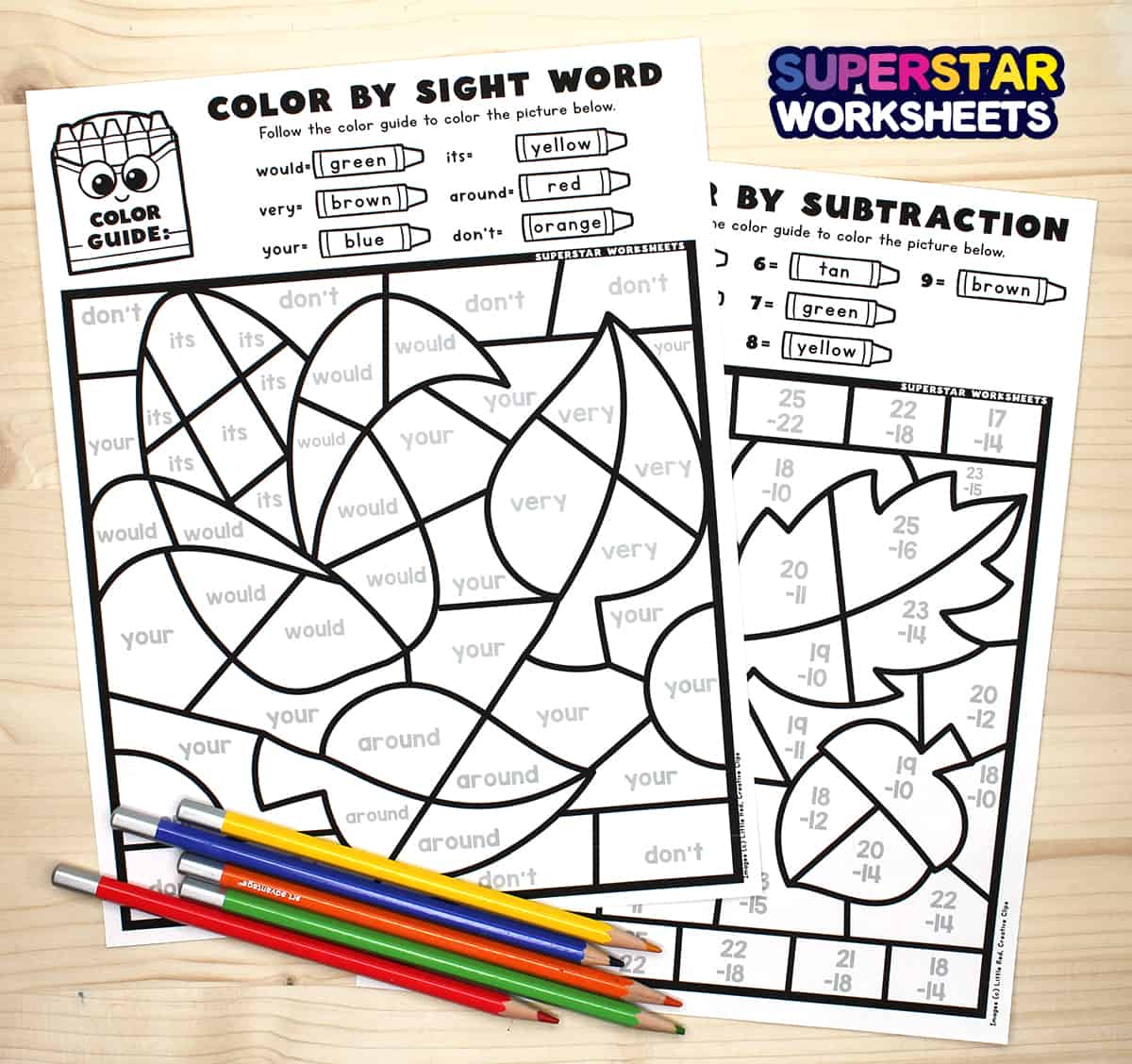 Fall Coloring By Number
These color-by-number fall printables are easily completed when students put each answer into the space with a pencil. Then students can check the code to decide what color to fill in with each space. Once the page is completed, your students will enjoy looking at the cute fall picture they have created.
Pro tips: use a pencil to solve all answers first, then use crayons or colored pencils to create a beautiful piece of art. Check out our adorable Halloween Color By Number sheets for even more color-by-number printable works.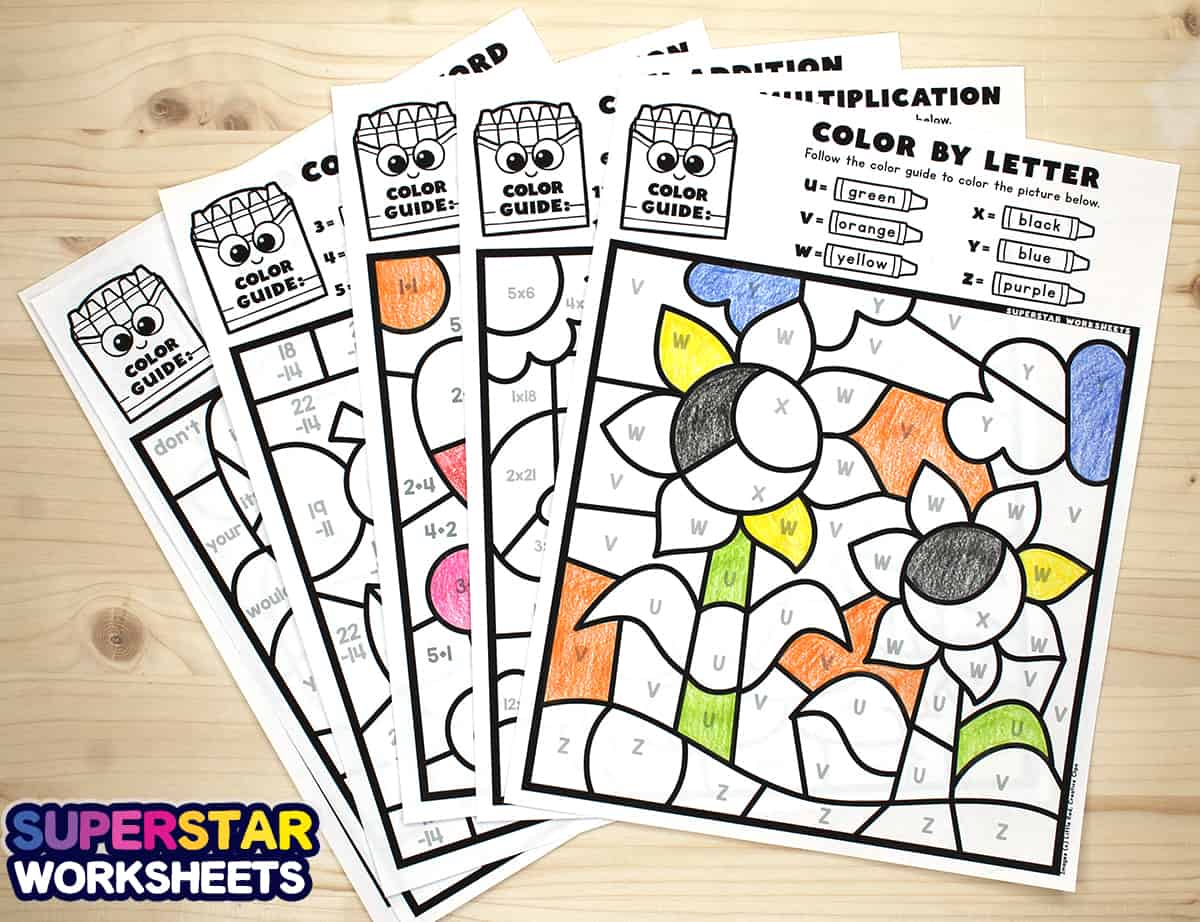 Color By Number Fall Printables
Get the most out of these fall printable activity pages when you print these pages on cardstock. Once students have completed each page, save them and create a fall learning portfolio that can be bound together or placed into a folder to share with parents. Check out our Thanksgiving Color By Number for even more fall fun!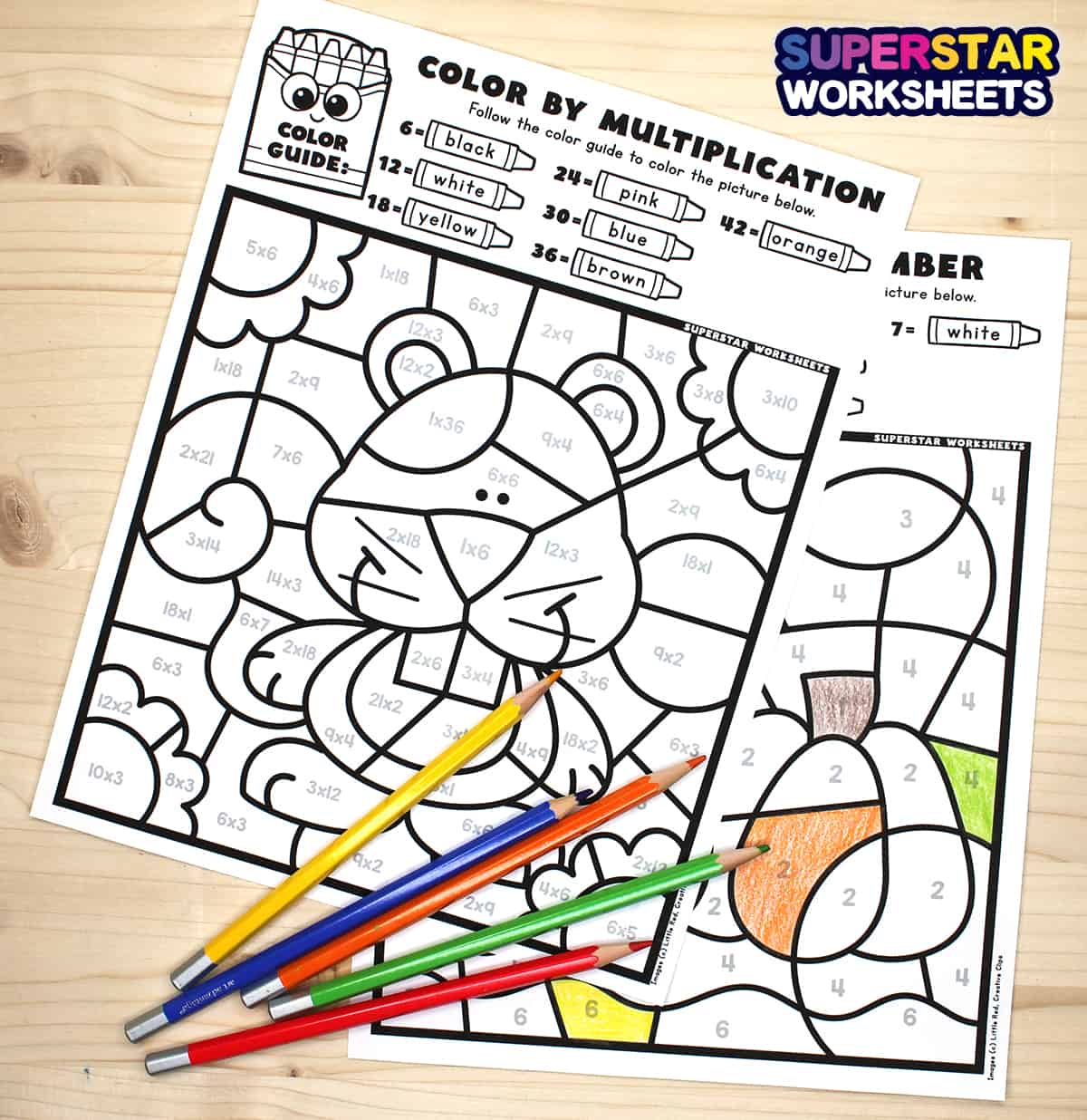 Fall Color By Number Worksheets
Your students will love showing off their number recognition and fine motor coloring skills all fall season with these adorable printables.
Fall Color By Addition Printables
Practice adding this fall when you introduce these colors by addition worksheets to your students. They are sure to be begging for more!
Color By Subtraction Fall Worksheets
Learning all about subtraction and the weather is changing? Check out our fall printable subtraction color by number worksheets. They are sure to get students excited about learning and the weather change!
Color By Multiplication Printables For Fall
Your third-grade students are going to love these printable multiplication color-by-number worksheets! With adorable fall characters and lots of multiplication practice, everyone wins!
Color By Letter Fall Worksheets
Check out our adorable color-by-letter fall printable worksheets today! These are perfect for any preschool or kindergarten classroom learning or reviewing the all 26 letters of the alphabet.
Fall Color By Sight Word Printables
Learning sight words just got a whole lot more fun! These printable color by sight word activity pages feature preschool through third grade sight words so there's something for everyone!