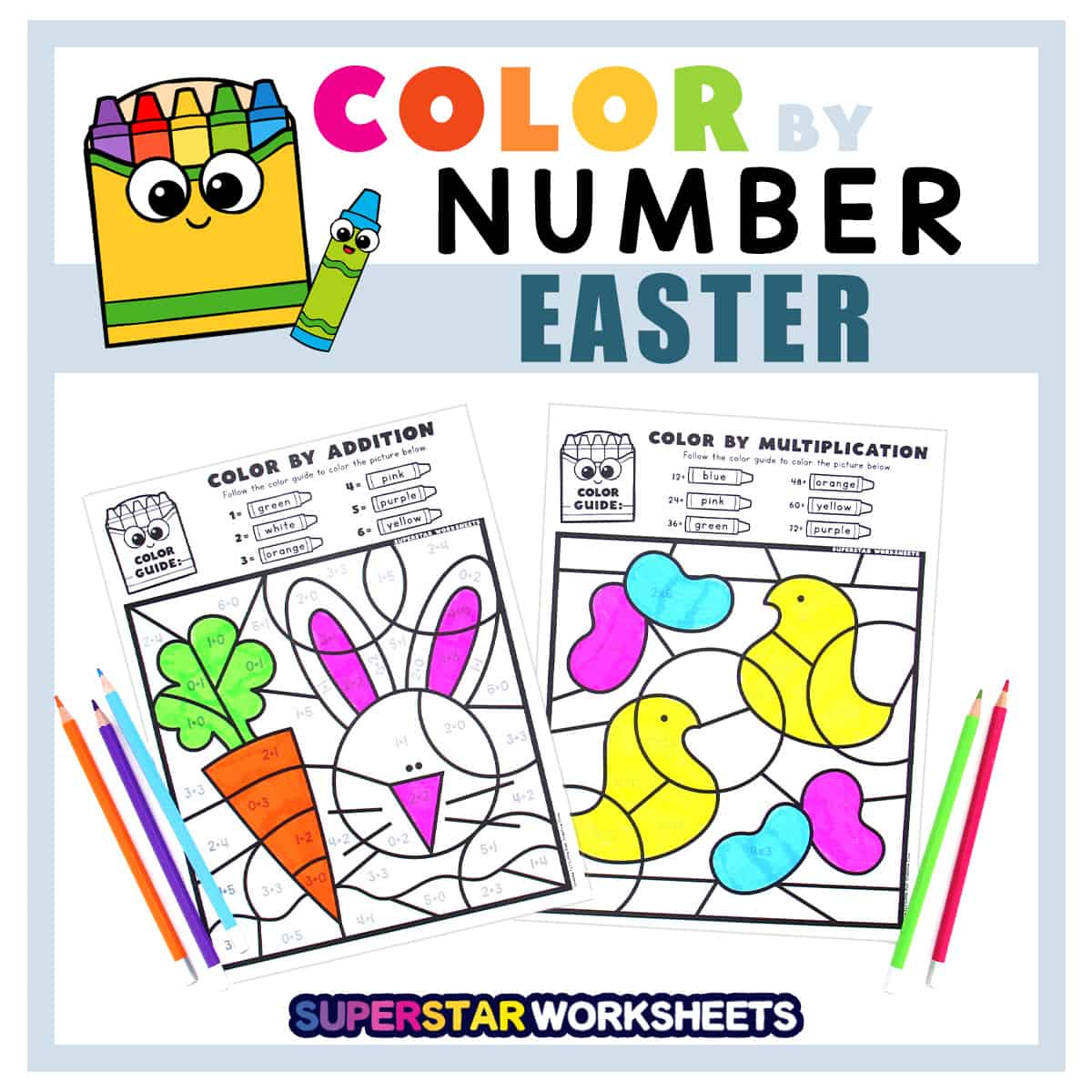 Our Easter Color by Number activity pages make a great opportunity to practice your math and reading skills! If you're looking for some free printable worksheets and activities for your kids to do at home or in the classroom, check out these engaging printables. Whether their coloring in pictures of bunnies, solving math problems, or practicing their letters and sight words, your students will have fun while they practice their skills. Keep the holiday fun going all year long with our Fine Motor Holiday Bundle.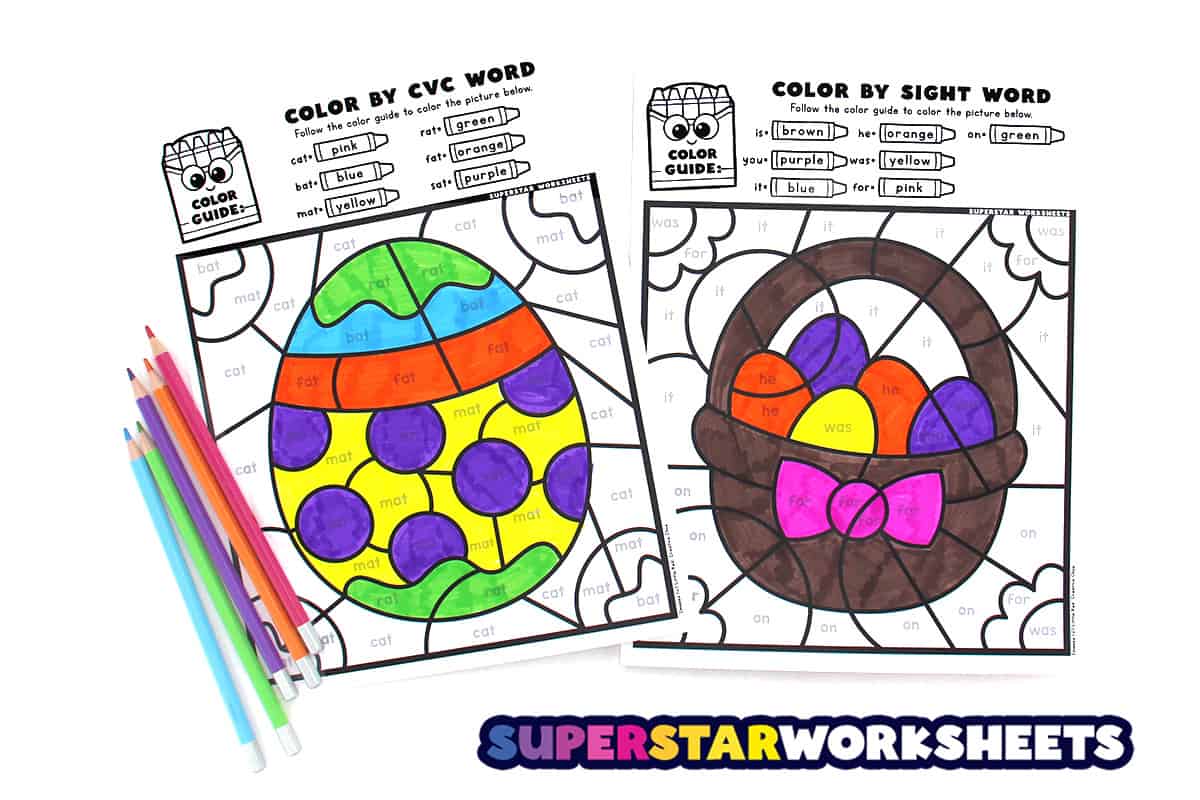 Easter Color by Number Coloring Pages
We've got Easter-themed printables that can help your students with fine motor skills and even teach Bible stories about Jesus. Our Easter color-by-activity pages cover a variety of skills. Your students can practice letter and sight word recognition, reading CVC words, number recognition, addition, subtraction, and multiplication. So no matter what kind of activity your child needs, we have it here!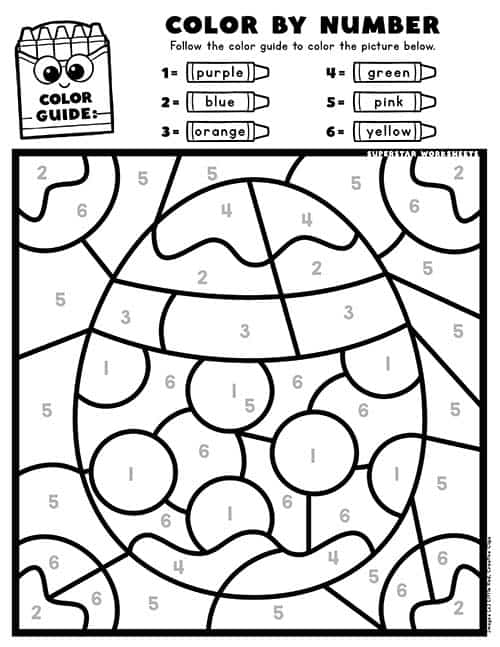 Practicing number recognition with your students is fun and easy with this Easter egg coloring page. Students will find the numbers and color them according to the guide.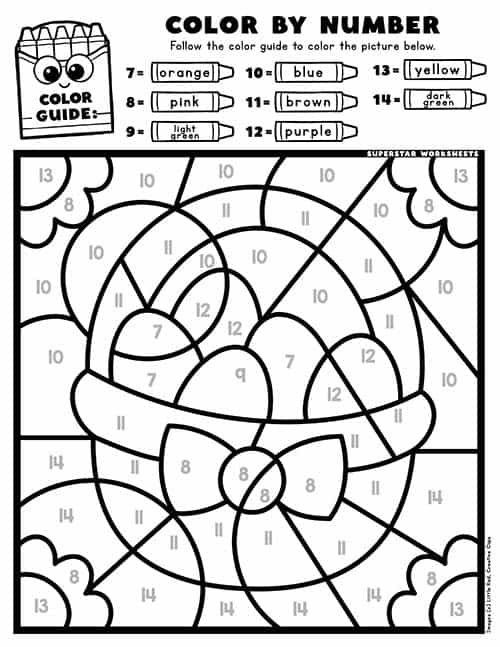 Free number recognition practice page for your kindergarten and preschool students. This page features the numbers 7-14 and is perfect for early elementary.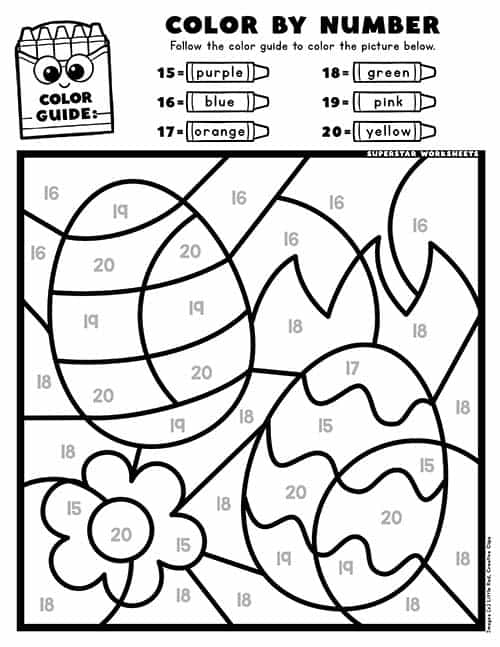 Your students will LOVE finding and coloring the numbers 13, 14, 15, 16, 17, 18, 19, and 20 with this free, printable Easter worksheet. Your kids will be begging to do math!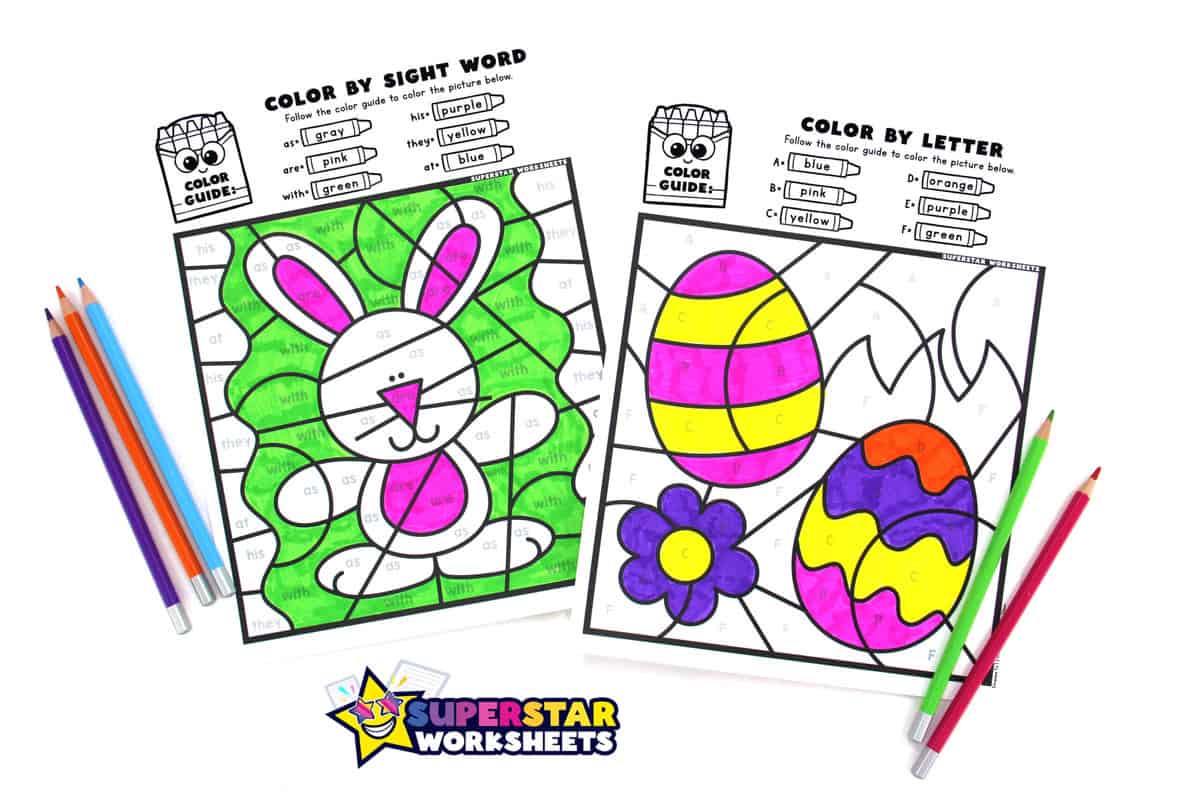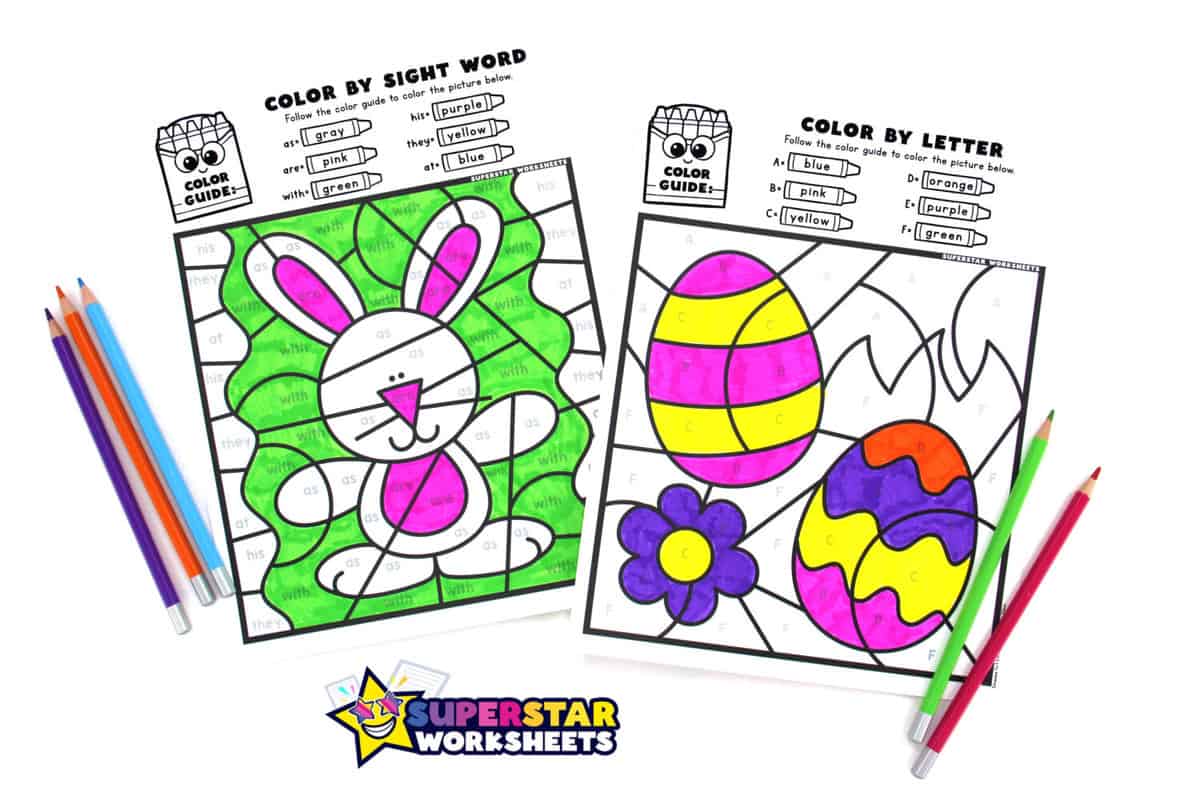 Easter Color by Number
Color by number is a fun way to practice reading, math, and fine motor skills all at once. And it's easy to adapt this activity for a small group or independent assessment. This set of holiday-themed printables would be best used when printed on white paper or card stock and colored with markers, colored pencils, or crayons. For even more Easter fun, check out our Easter Egg Templates.
Color by Number Addition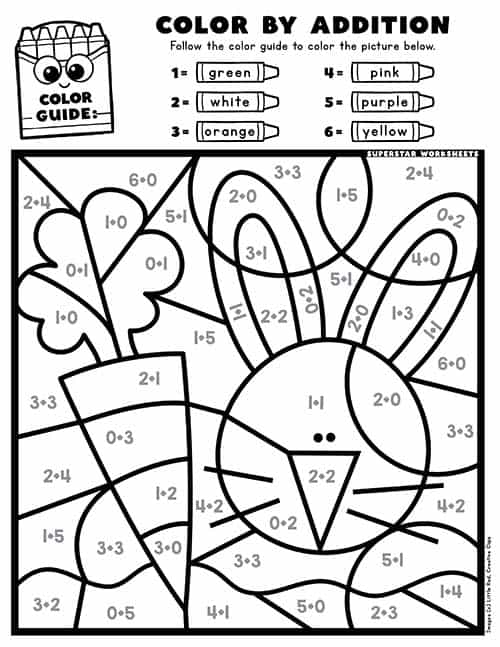 Check out this cute color by addition bunny and his giant carrot! These two scream Easter and your students are going to LOVE completing the addition problems to color.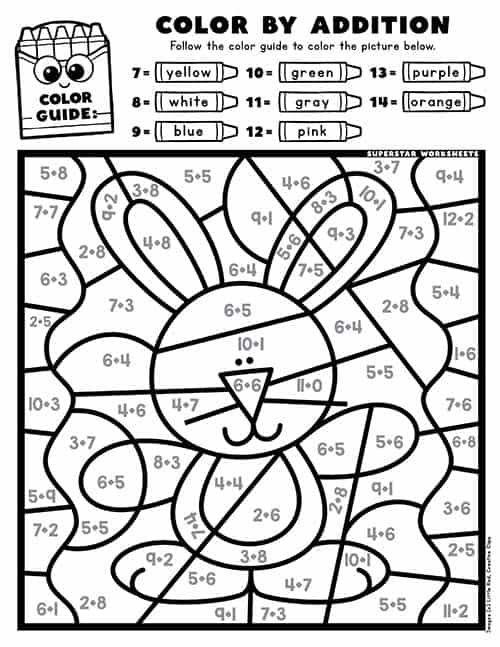 Free printable color-by-addition worksheets for students. This worksheet is perfect for those early elementary years. Students will add, color, and enjoy!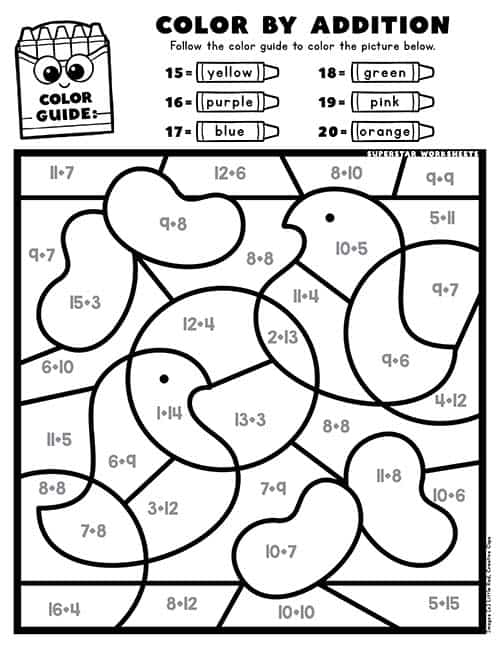 Learning about addition? Check out our adorable color-by-addition worksheet featuring two sweet baby chicks! This worksheet is sure to engage even the most reluctant learners!
Color by Number Easter
Get the most out of these color-by-number pages when you use them as an assessment. These pages provide easy-to-grade assessments that are super easy for teachers to see if the concepts were understood or not. From reading to math, there is an assessment for any student in grades K through 3. These pages could also be bound together to create an engaging "early finishers" workbook to practice skills. Add in some Easter Coloring Pages, and your early finishers workbook is complete for spring! With so many ways to use them, why wouldn't you download them?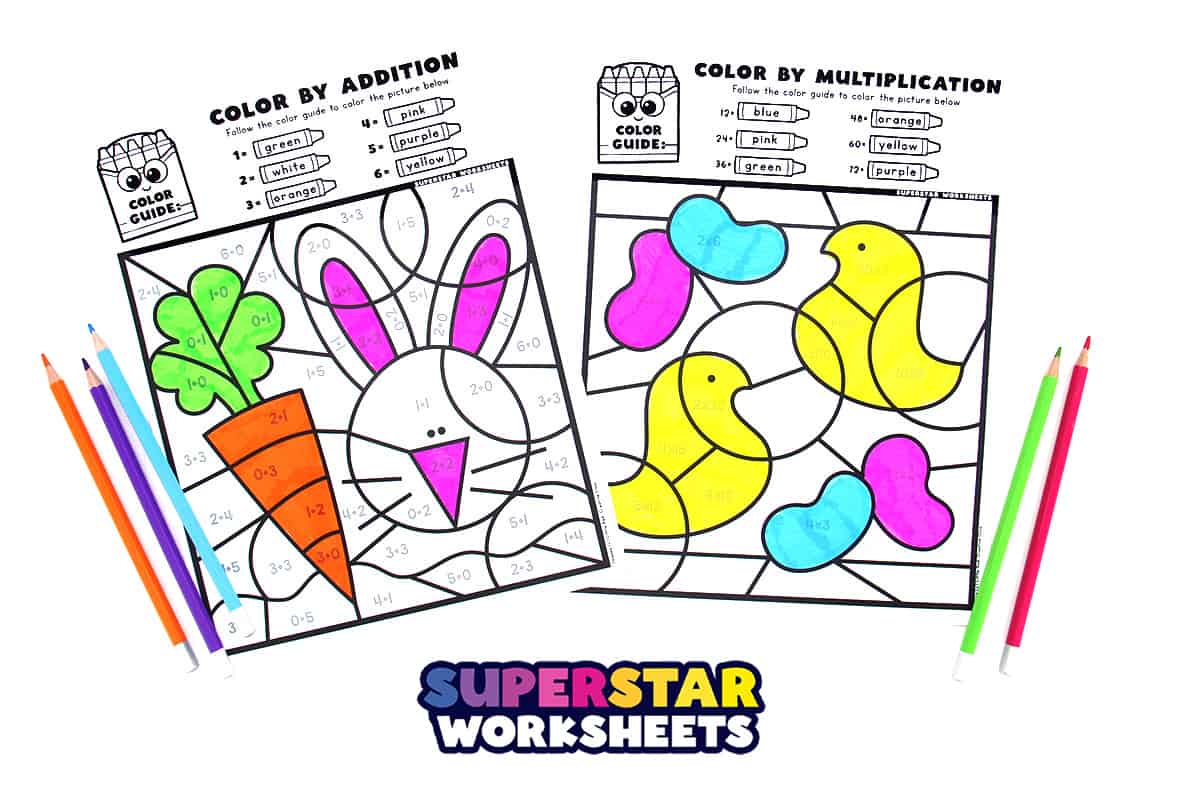 Color by Number Subtraction
Color by Number Multiplication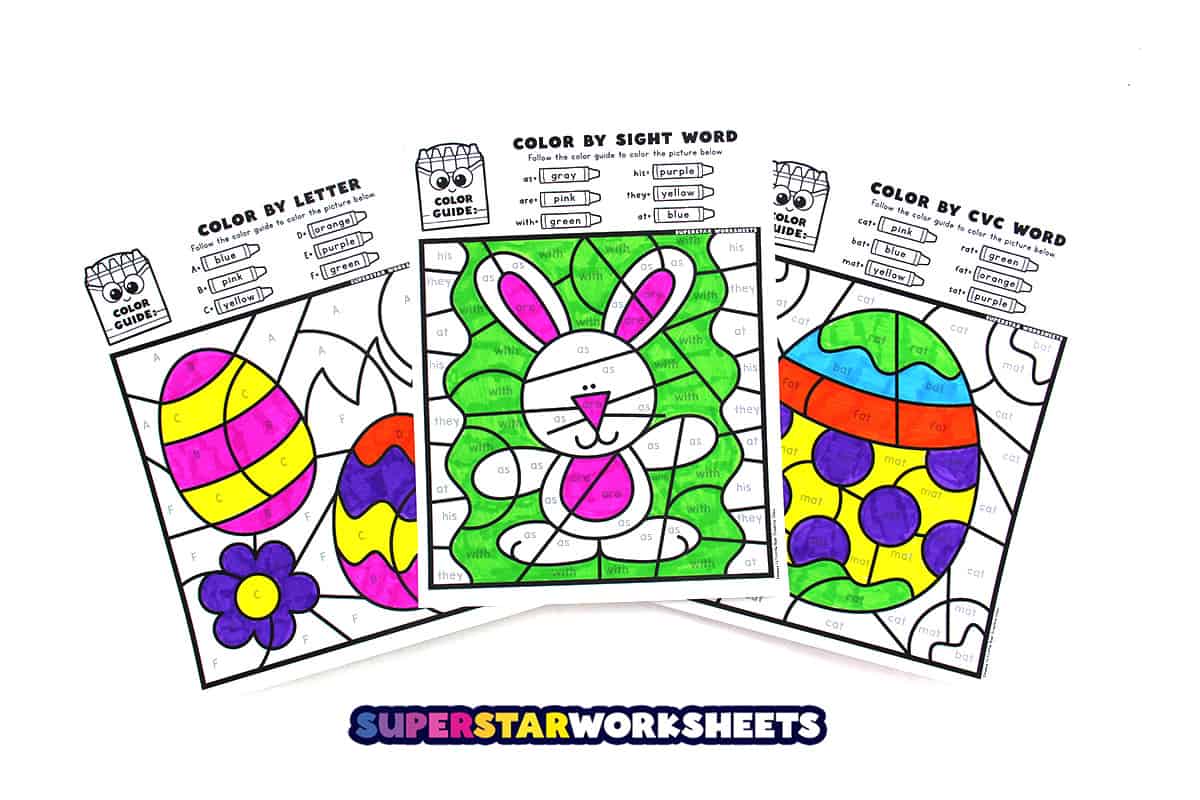 Color by Number Letters
Color by CVC Words
Color by Sight Words