12 Free Color By Number Worksheets for Kindergarten and Preschool! These hands-on easy to color worksheets provide so many skillsets for little ones. Together we've combined art and crafts together to aid in teaching creative thinking, problem-solving, fine motor, counting, and so much more.
One of the most efficient tools for early education and cognitive development is color by number worksheets. These printable coloring pages teach about the concepts of drawing and coloring by matching numbers with colors. It's multiple activities all in one: puzzles, games, and challenges.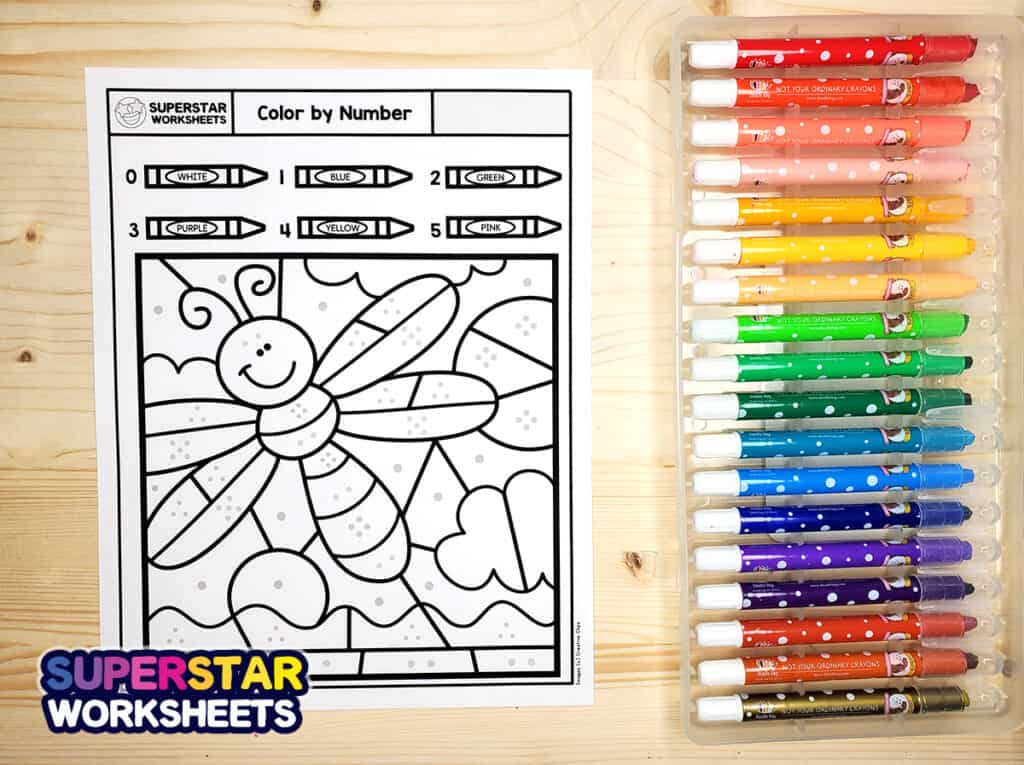 These amazing printable color by number sheets will give kids a fun challenge of finding the right color matching each number. From butterflies to frogs, kids will recognize the objects as they complete each Color By Number Kindergarten Printable.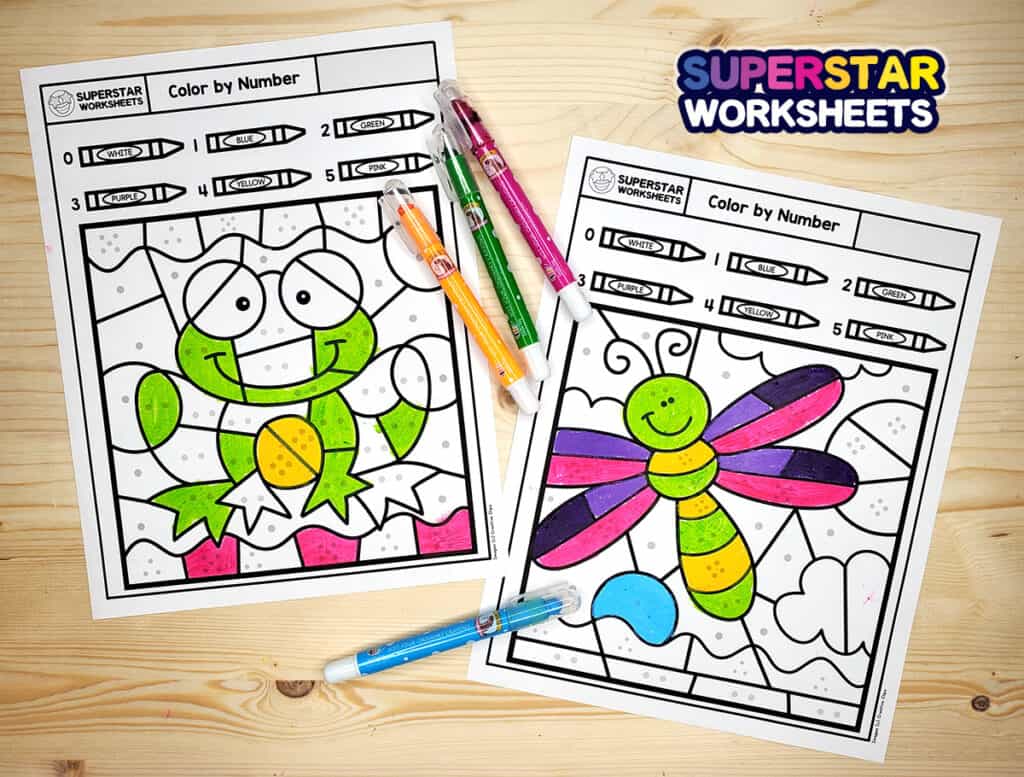 It's easy to use. Students simply color the pictures according to the dot counting or numbering scheme provided. This gives kids an edge in number recognition practice and reinforces color identification. Use these counting coloring pages in your homeschool, classroom, and learning centers as take-home papers, supplemental material, after-school activities, and more.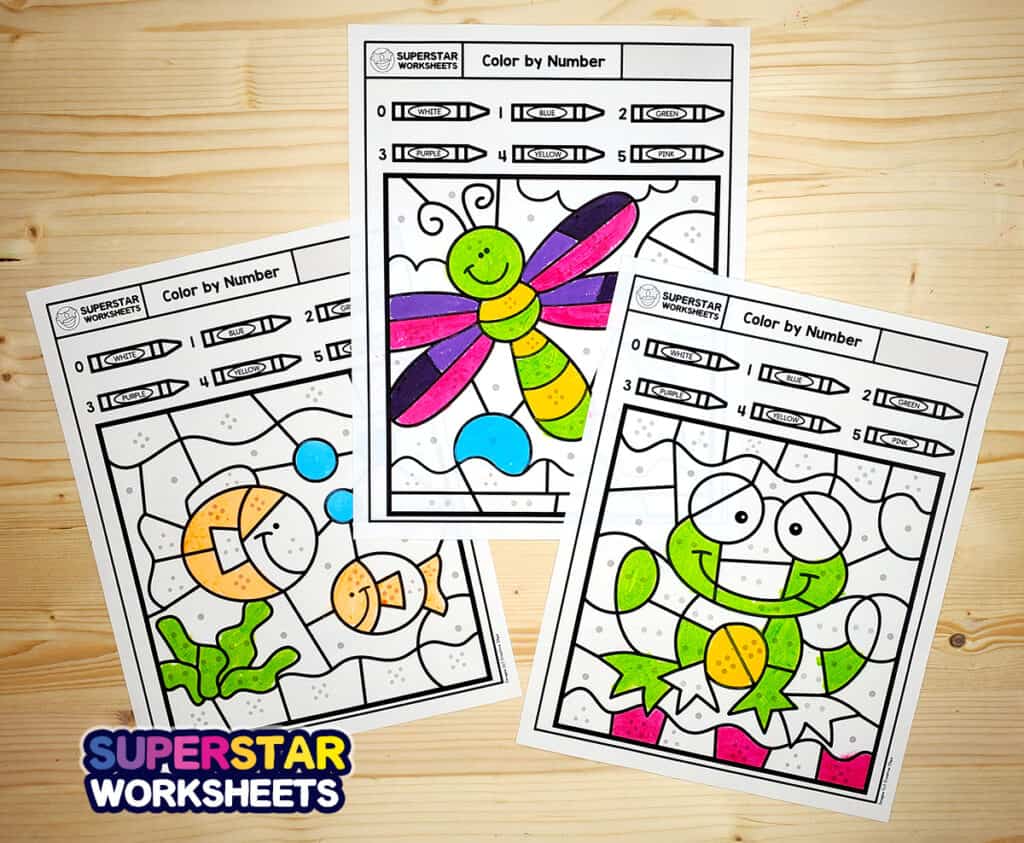 A great way to help little students stay focused is to ask them to color each crayon in the right color. That way, it's easier to spot the correct color quickly and avoids frustration.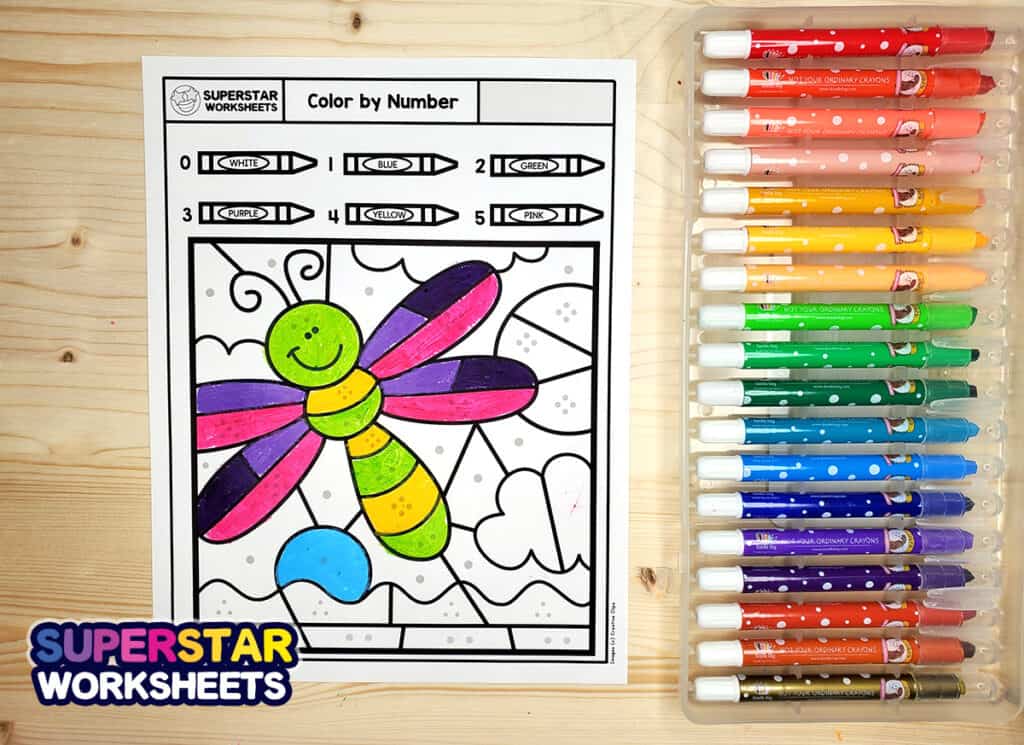 Once kids see their color key, they're ready to begin. From top to bottom, kids will either count how many dots, or identify the number and color accordingly. They're going to love their beautiful creation when the mystery is solved!
Color By Number Kindergarten Printable
Count & Color By Number Worksheets
Kindergarten Color By Number Printables