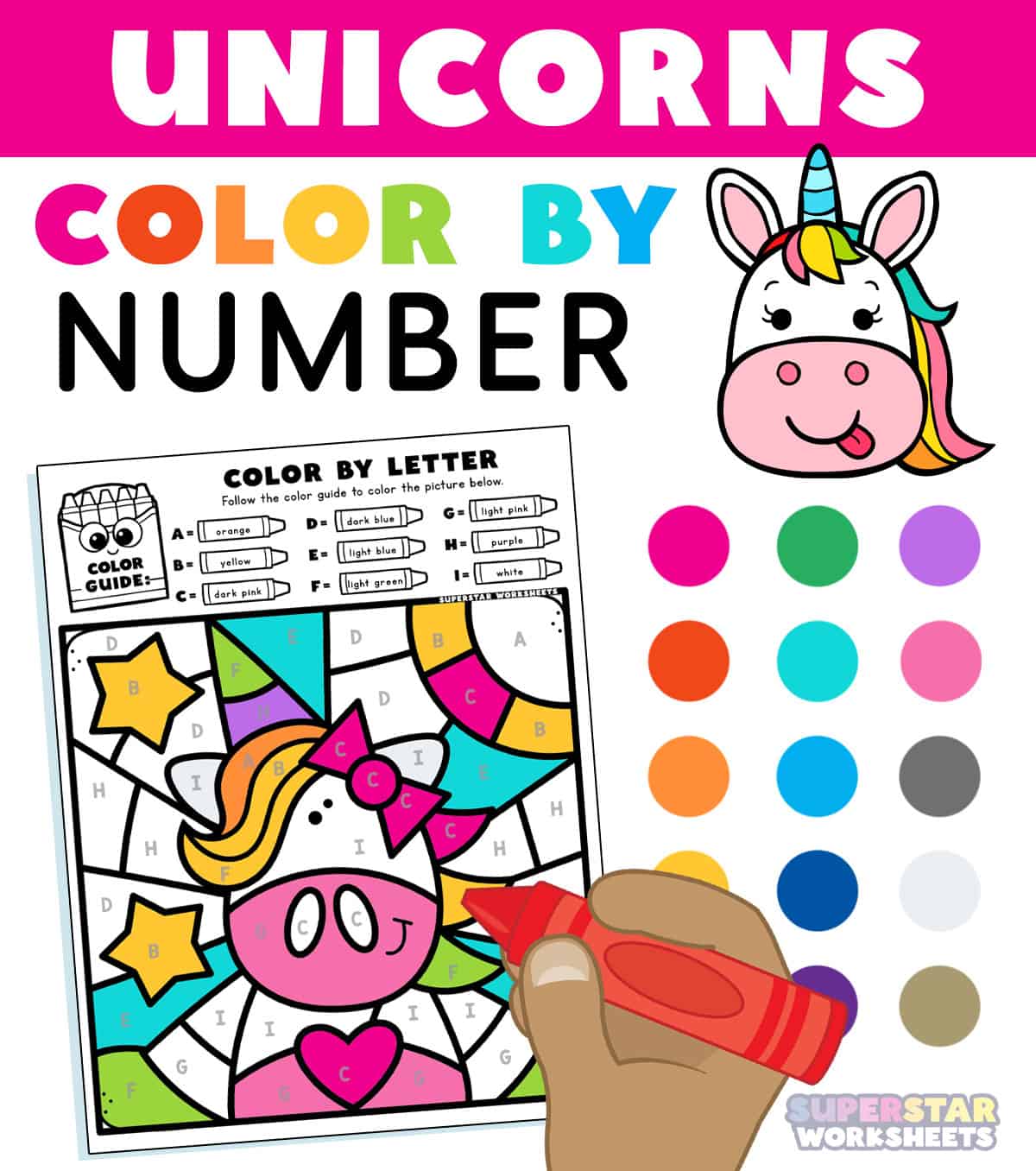 Our Free Color by Number Unicorn Printables include a variety of Color by Code activities for your students! You'll find all sort of adorable unicorns to color in by number, letter, addition, subtraction, multiplication, rhyming words, sight words, and more. These Color by Number Unicorn Worksheets are for elementary students ranging from preschool to fifth grade. If you are looking for more activities for your students, you'll want to try our Preschool Curriculum Bundle!
Unicorn Color by Number Printables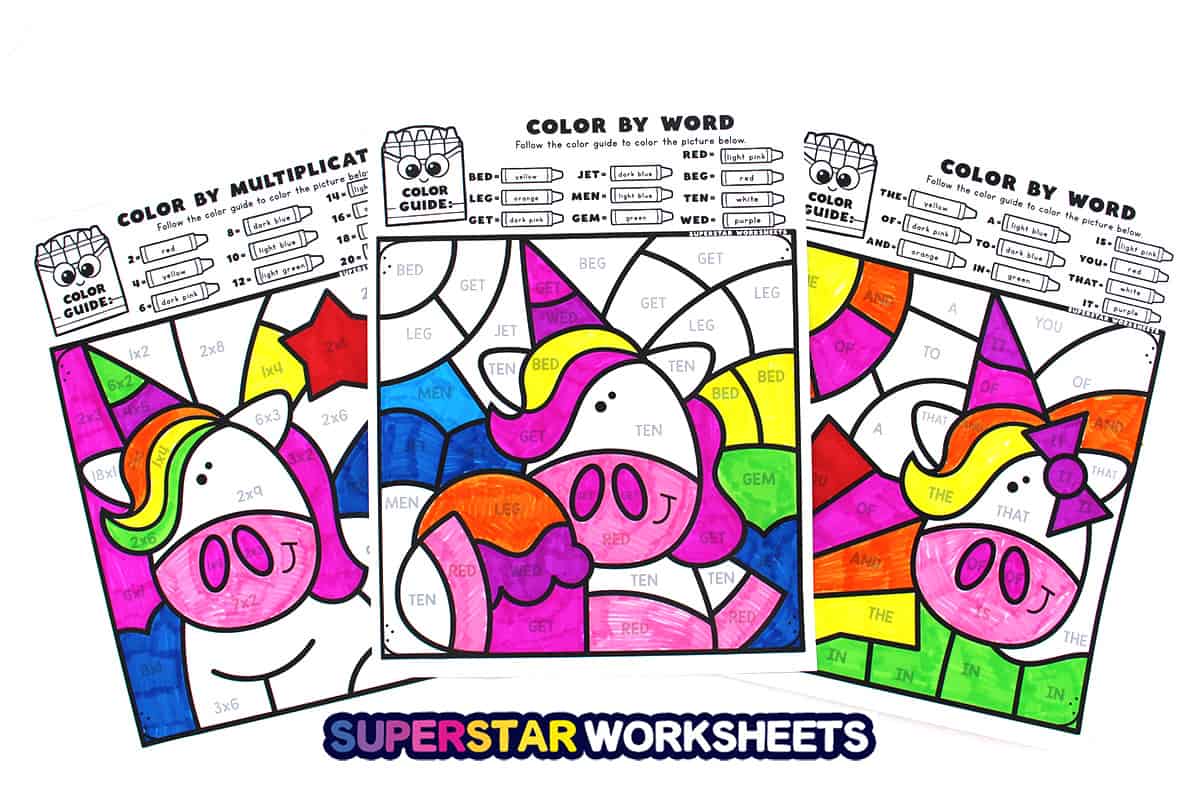 Color By Number Unicorn
Color by Number Worksheets is included in this free pack of coloring activities! Help your elementary student reach their standardized math goals with these fun coloring math sheets! Single-digit math worksheets are included to help kids recognize their numbers before moving on to math equations. Students will learn how to easily subtract and add numbers no larger than 12. They will also learn other math skills such as division and multiplication.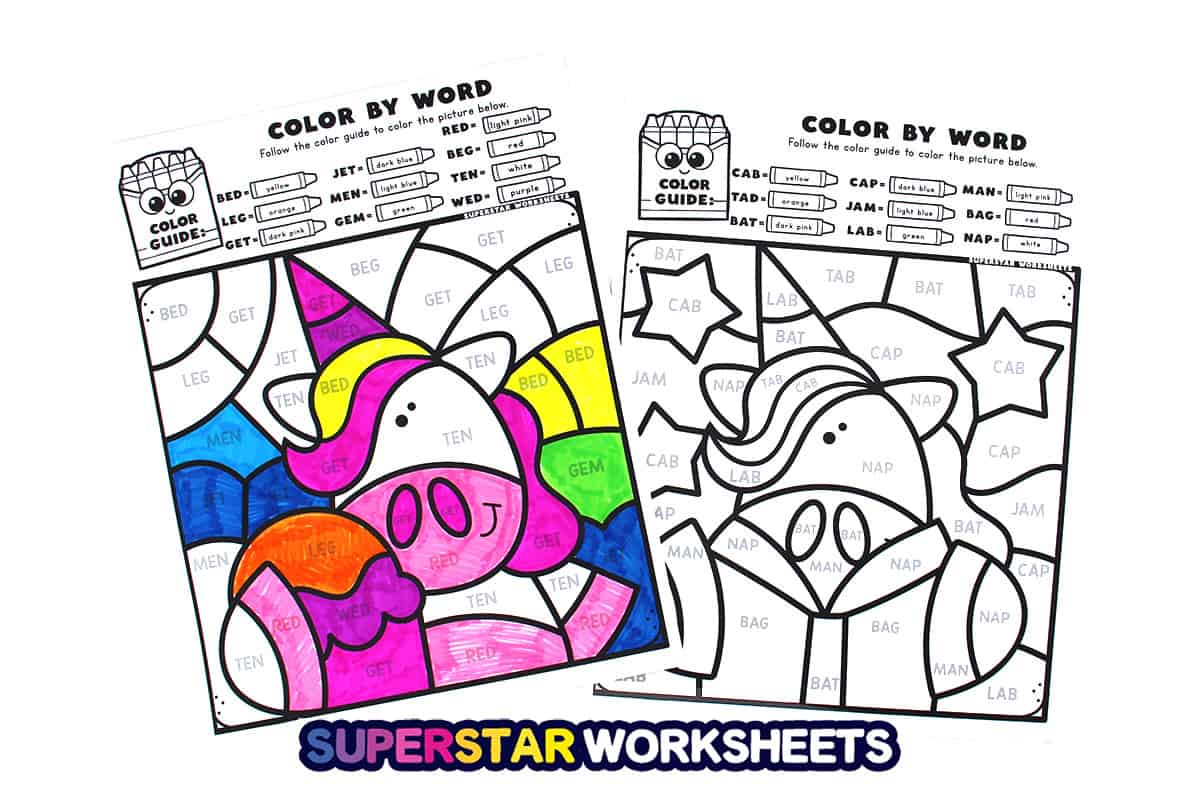 Color By Number Unicorns
The Color by Number Unicorns are an easy and fun worksheet to give your students to show them math can be fun! Each one of the unicorn pictures is divided up into sections with a math equation, number, word or letter on the inside. With the math sheets, students will either use the color key to color the right section correctly or they will need to solve the equation in the section and then color the section with the color corresponding to the number answer.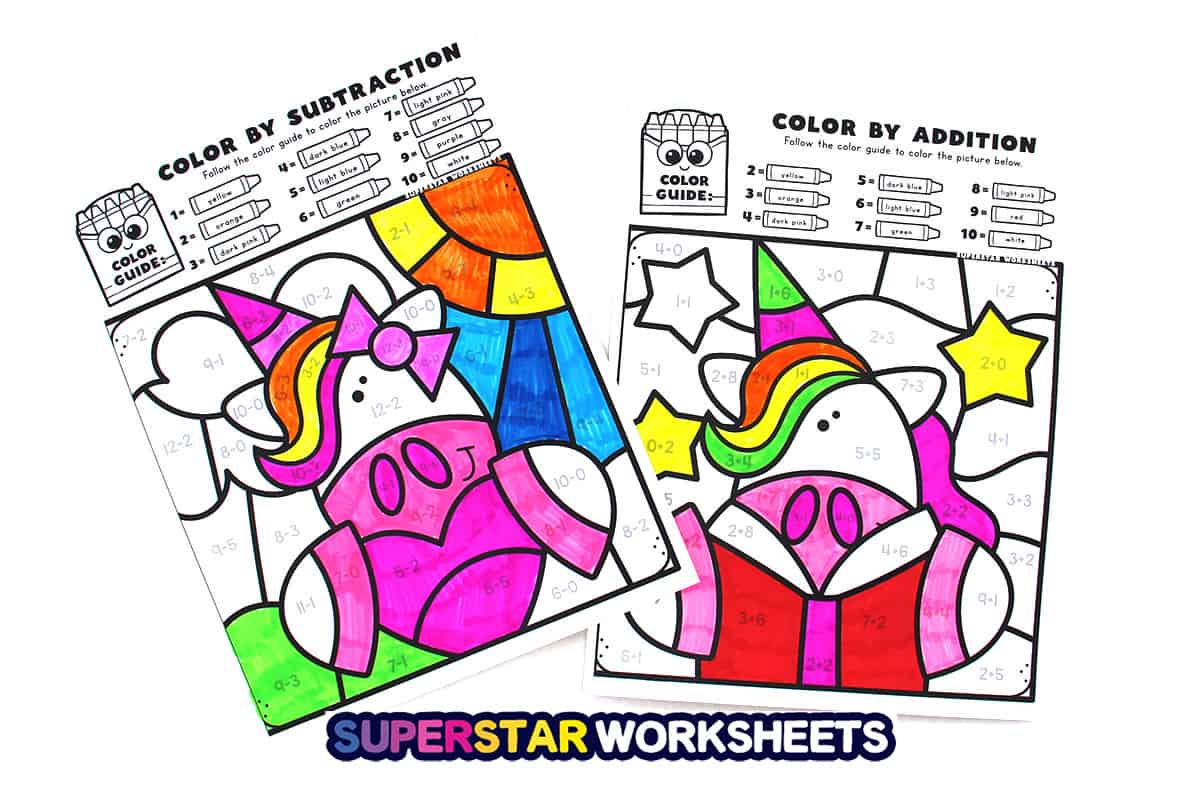 Unicorn Color By Number Free Printable
The unicorn coloring printables include worksheets focusing on reading and letter recognition. Students will identify the word or letter in one of the sections and then color it with the corresponding color. These coloring printables are great ways to teach your students single-syllable words! When students are finished coloring, they will have a beautifully colored unicorn! If your students like these printables look at our other FREE color-by-number worksheets! Halloween Color by Number and Fall Color by Number.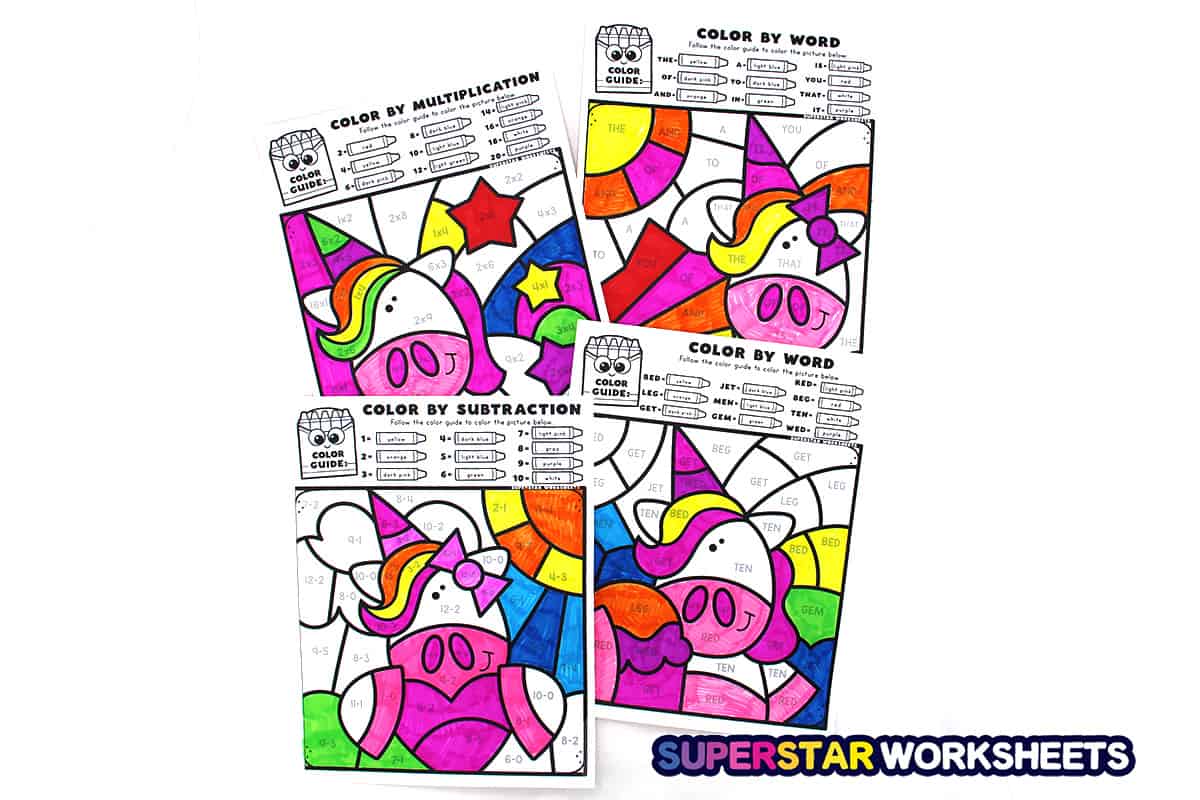 Unicorn Color By Number Printable
These free color-by-number worksheets are great for teaching the necessary reading and math comprehension skills needed for elementary students! In this free printable pack, 15 coloring worksheets are featured for students to use. For reusability, these worksheets can be laminated and colored with colorful expo markers, this way multiple students can use them!