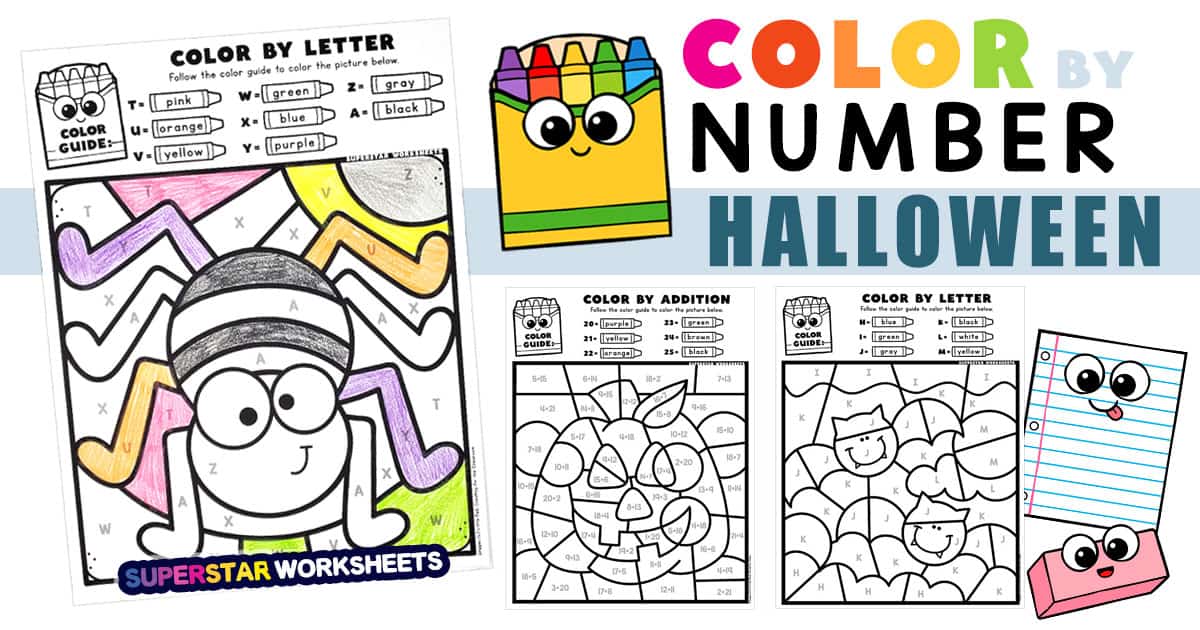 Halloween Color By Number features addition, subtraction, multiplication, letter recognition, and sight word practice. Your students will love our Halloween color by number printables. They are fun and educational! Keep the holiday learning fun and engaging with you — grab our Pattern Block Activity Pack featuring all of the holidays, and more!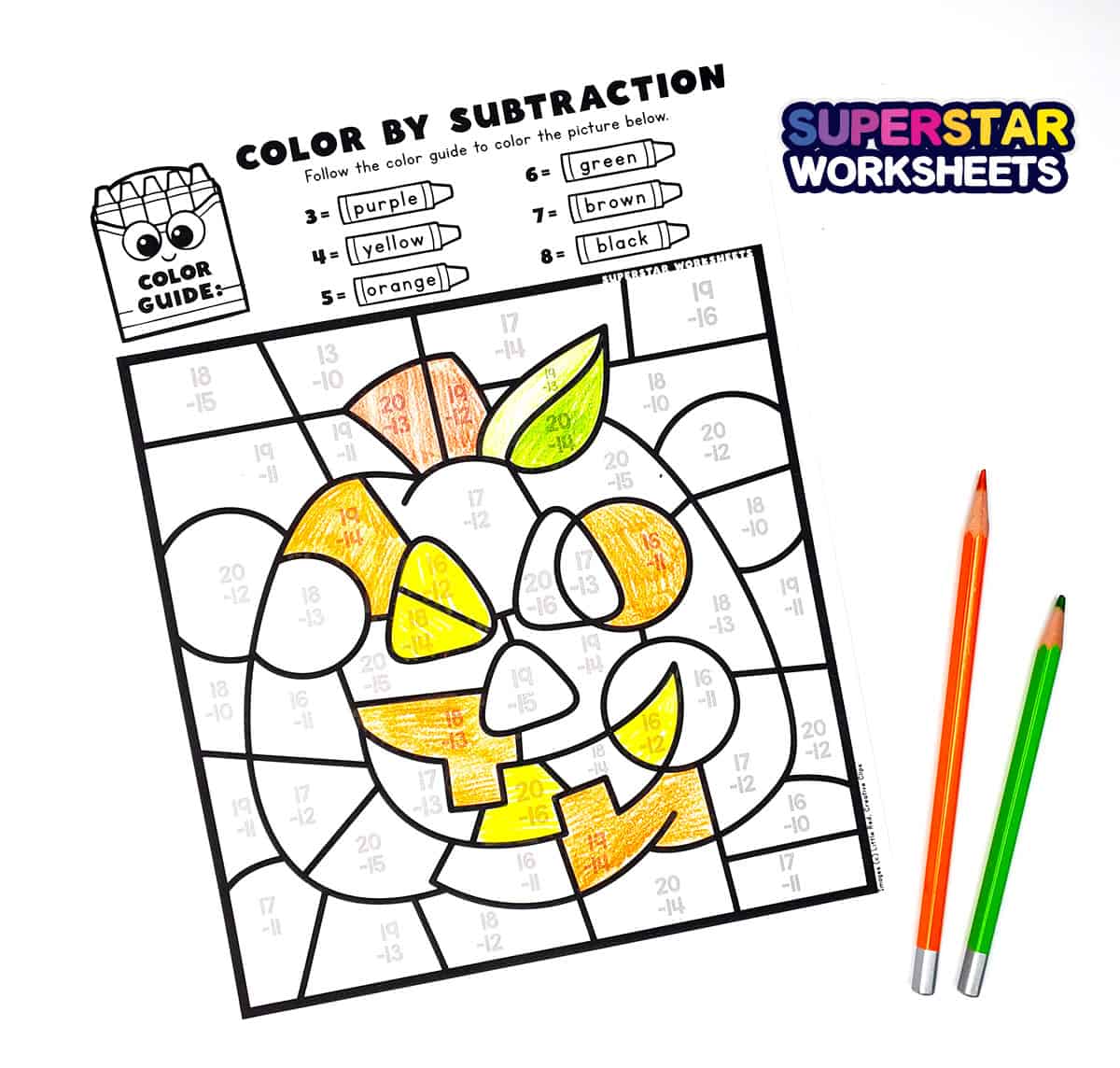 Color By Number Halloween
Our math color by number Halloween worksheets will engage students through the entire spooky season! At a time where students are very excited, these printable PDF worksheets promote early learning skills. Students will engage in coloring, letters, sight word recognition, addition, subtraction, and multiplication fact practice.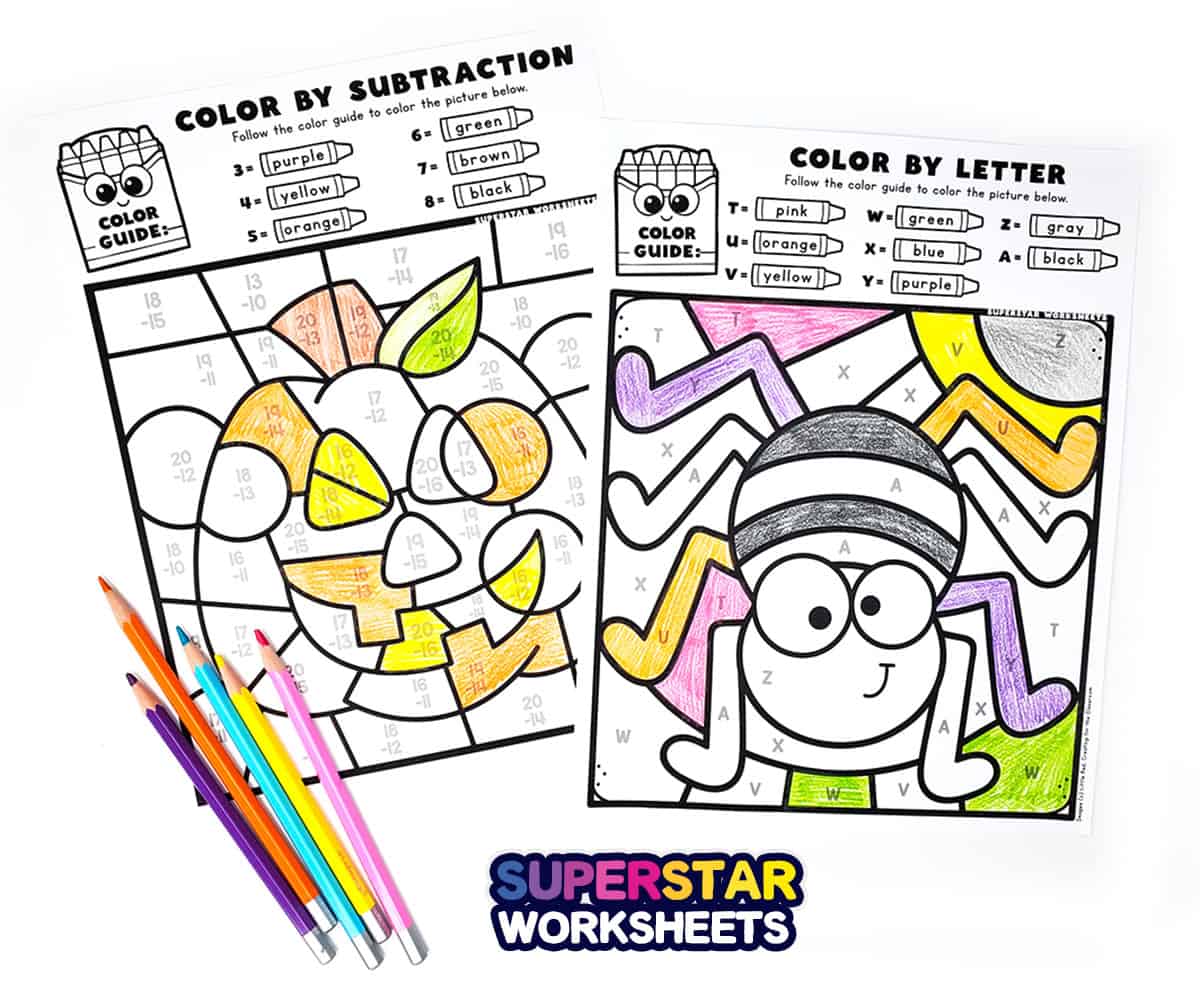 Halloween Color By Number Printable
These adorable color-by-number printables will challenge students to match each color to the correct number. These worksheets are very easy to use! Simply color the pictures based on the math fact, letter, or sight word. These activities will give students an edge in letter and sight word recognition as well as math facts. Thanksgiving is coming up next, check out our adorable Thanksgiving Color By Number Worksheets too!
Color By Number Halloween Free
Students check the color key and going from top to bottom, solve each math fact problem or recognize the letter or number associated with the color key. Once colored, students will see the beautiful pictures and enjoy the mystery picture revealed at the end! Check out our holly jolly Christmas Color By Number for even more holiday fun!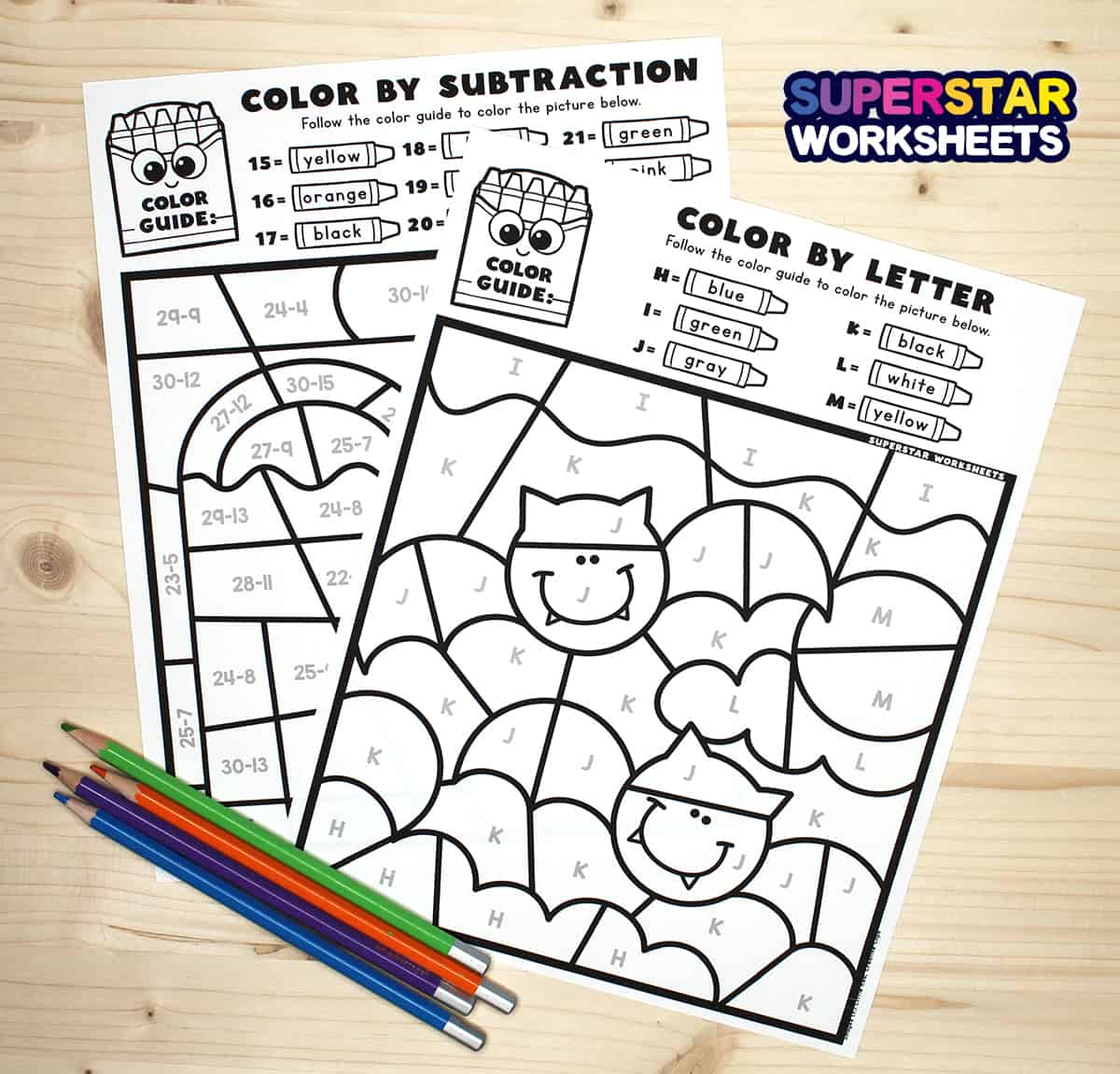 Halloween Color By Letter
Preschool students will enjoy these Trick or Treat Holiday Color by Letters! Kids will find the letter and color using the color key. These would be perfect to hand out as Truck or Treat gifts as well.
Halloween Color By Sight Word
These Color by Sight Word for Halloween will help your kids learn the key sight words while coloring their favorite spider, bat, or frankenstein! Each sight word coloring page is designed for a specific grade but it's for any school age level!
Halloween Color By Number
Your preschoolers will love learning their letters while they color by number from 1-20!
Halloween Color By Addition
Our Color by Addition is perfect for Kindergarten and first graders learning their addition math facts with single and double digits during the Halloween season.
Halloween Color By Subtraction
Our Color by Subtraction during the spooky season will give your kids a chill with our fun and fantastic coloring pages!
Halloween Color By Multiplication
If your kids are learning multiplication, test their skills out whether they are in third, fourth or fifth grade!