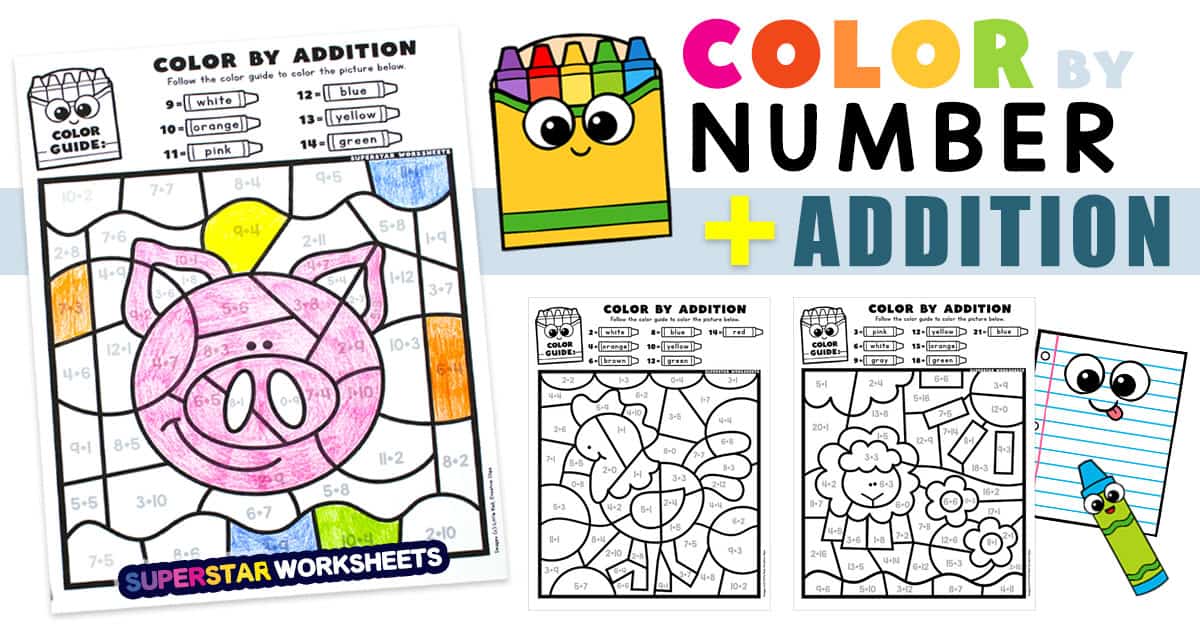 Free Addition Color By Number for first-grade classrooms. Your students will color, add, count, and more when you incorporate this engaging resource. For more math practice your students will love, check out our Interactive Math Practice resource.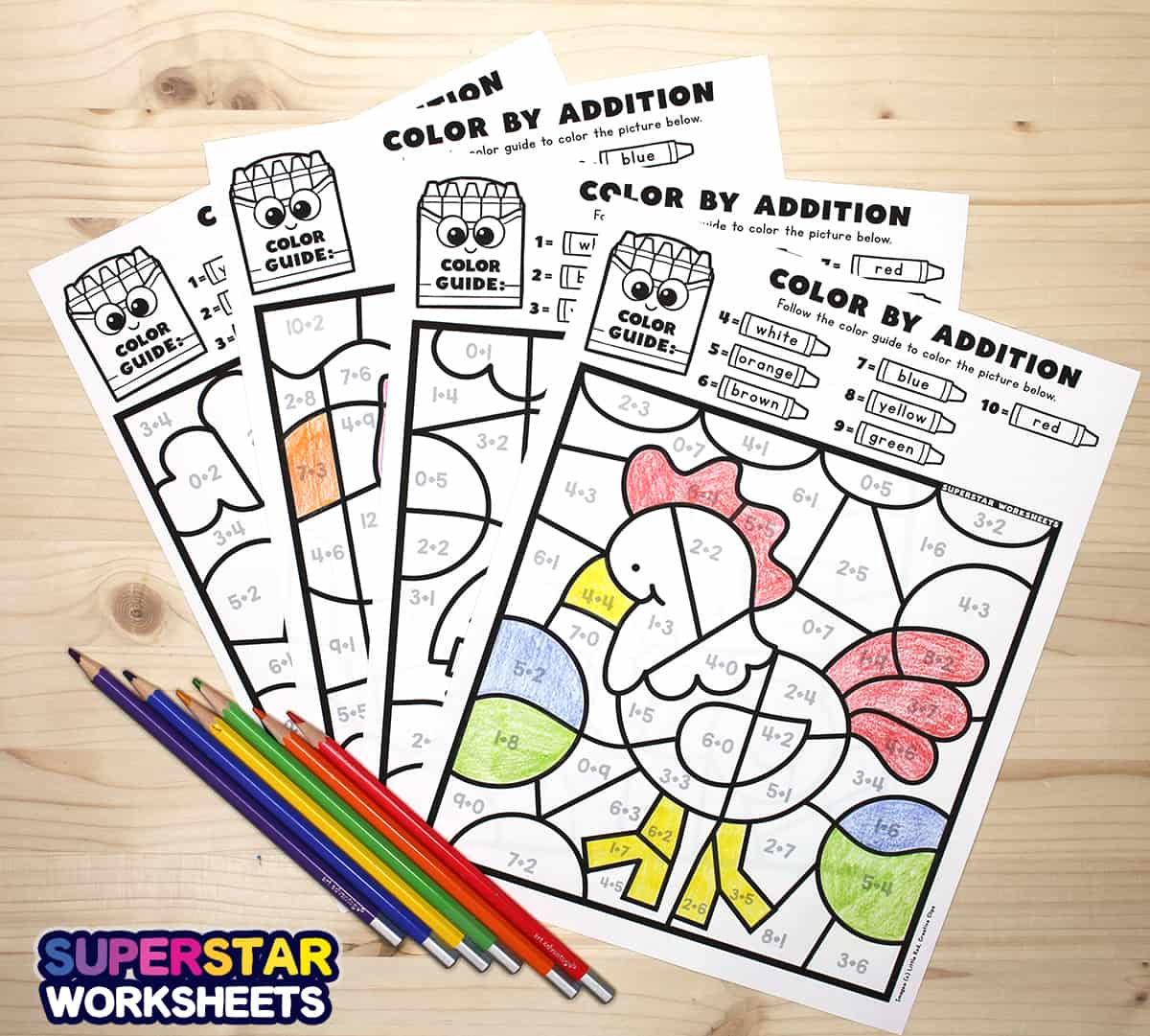 Color By Number Addition
Our free color by number addition printables give your first-grade students a variety of math skill practice. Students will practice counting, adding, coloring, and more all at a first-grade level with adorable farm animal coloring sheets. Your students are sure to be excited about this interactive resource!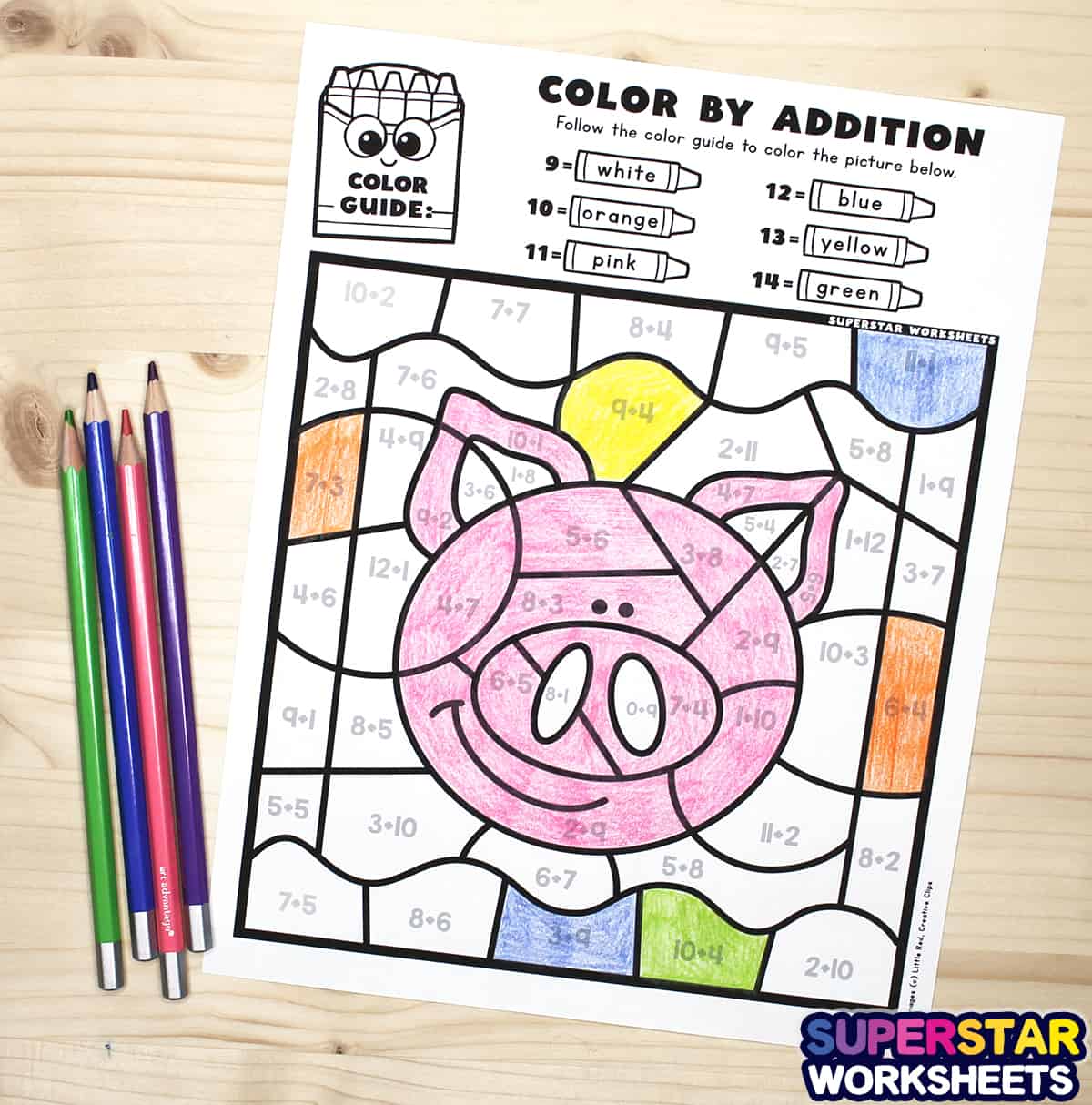 Addition Color By Number First Grade
Color by number addition worksheets is easy to use and low to no prep – a teacher's dream! Simply print the coloring pages on white copy paper or white cardstock and students can get to work! Students will complete each addition problem and then color the shape. Once all shapes have been solved and colored, students will see an adorable picture that they have created! Do your students love this resource? Check out our Subtraction Color By Number Worksheets too!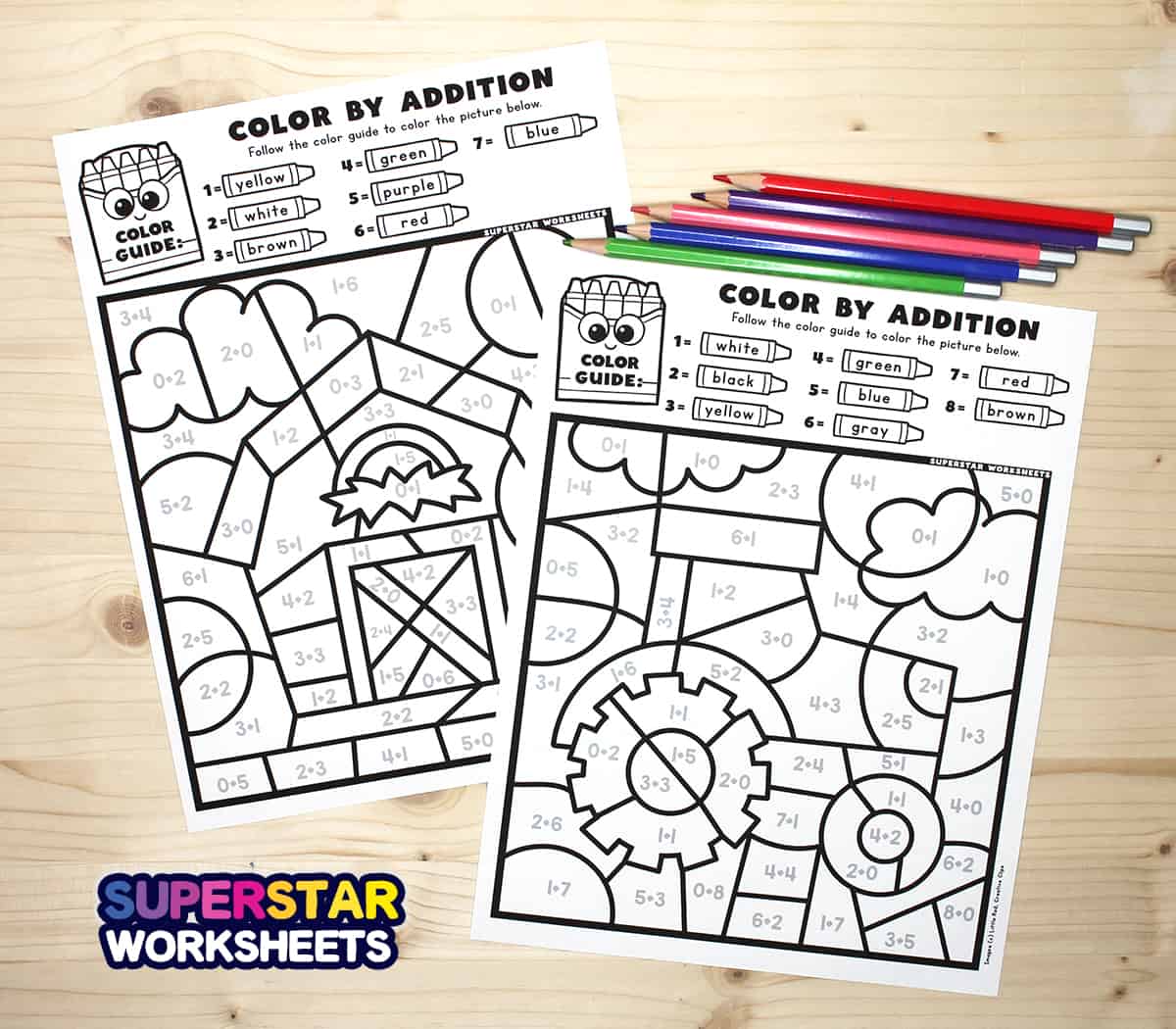 Addition Color By Number Free
Your students will be begging to practice their addition facts when you incorporate this cute farm animal addition resource into your next lesson. These addition color-by-number worksheets make the perfect independent practice activity or assessment pages. Your first-grade students will improve their coloring, adding, and counting skills. Check out our Kindergarten Addition Worksheets for more adding fun!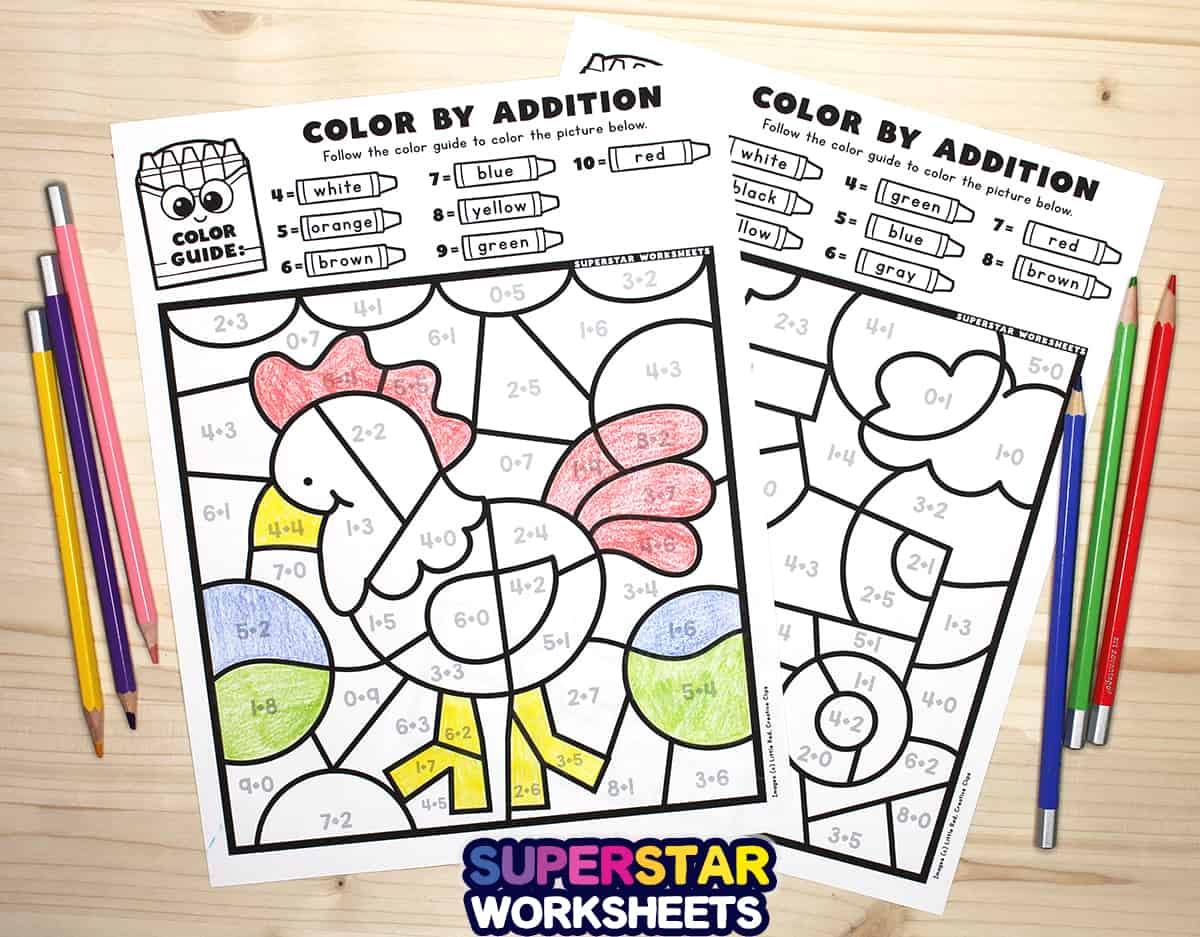 Addition Color By Number Printable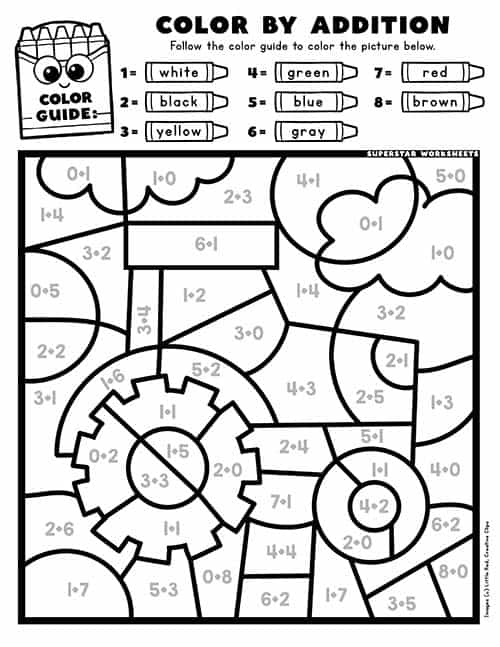 Free first-grade coloring worksheet featuring simple addition facts.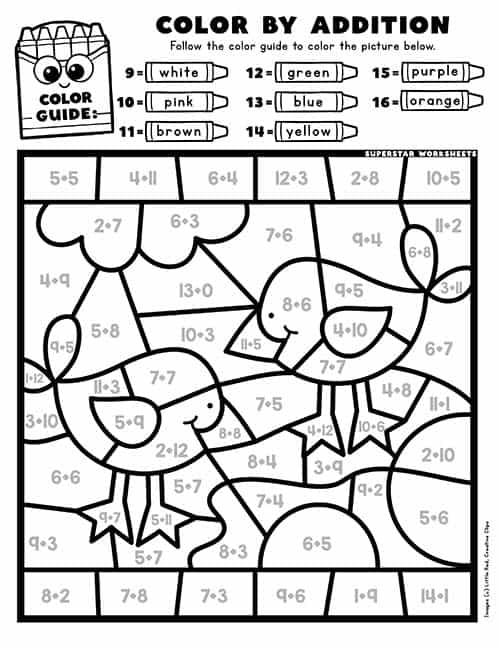 Teaching addition to first graders? This resource is perfect for your next lesson – featuring cute farm animals!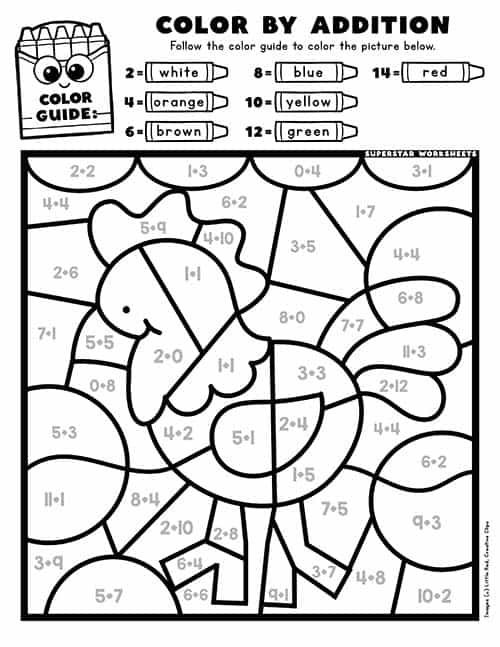 Addition color by number printables for first grade. This resource features the farm animal rooster.
Addition Color By Number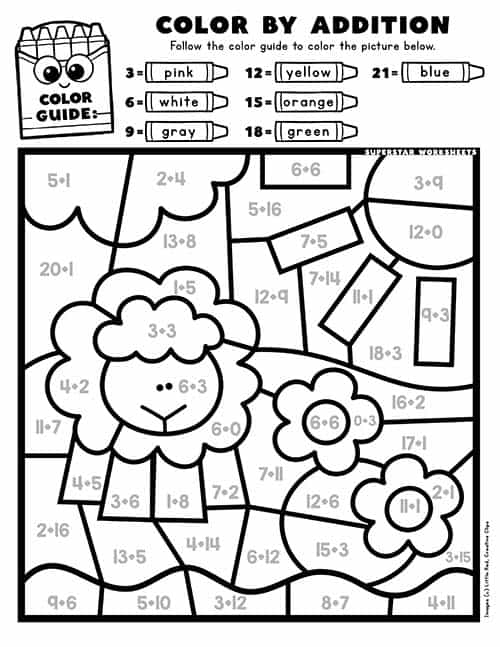 Free color by number addition facts worksheets for first graders.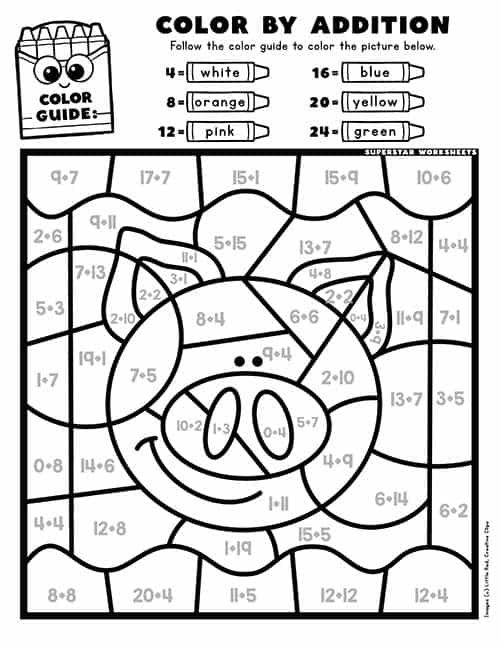 Teaching addition just got way more fun! Use this farm animal printable resource during your next lesson!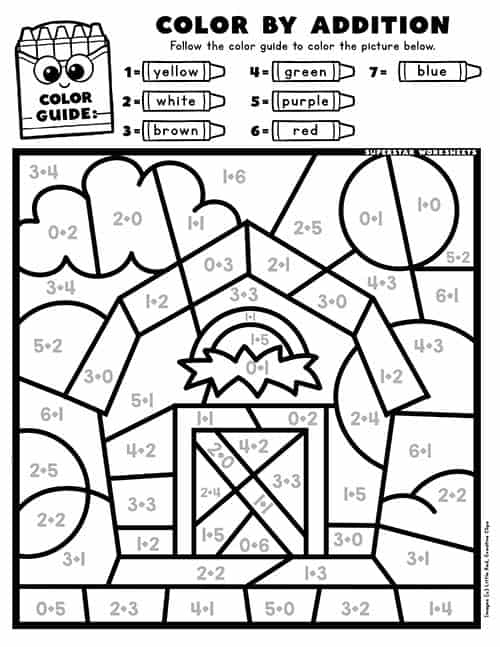 Color by number for first grade. Featuring simple addition facts and an adorable barn!
Addition Color By Number First Grade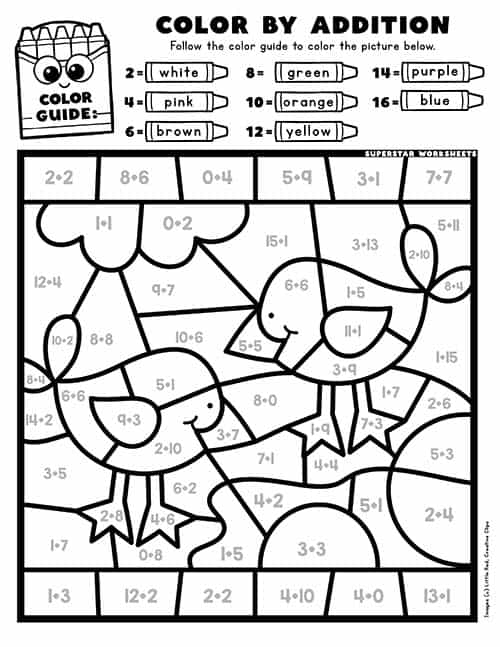 Free color-by-number printable PDF worksheets are a wonderful way to practice simple addition.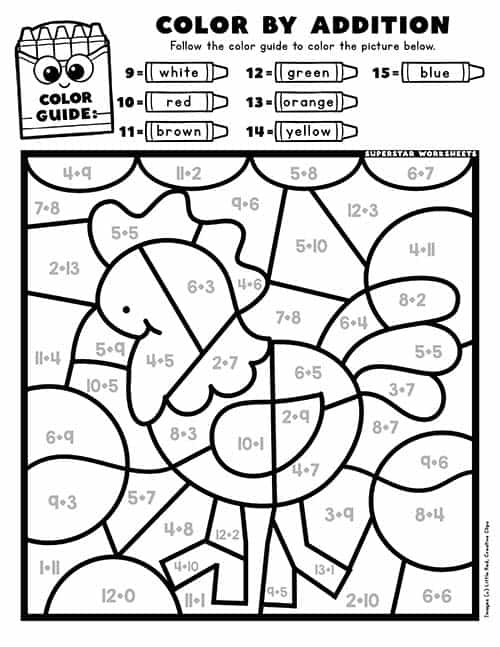 Color this cute rooster while learning addition! Perfect for your first-grade classroom, this resource will have your students begging for more!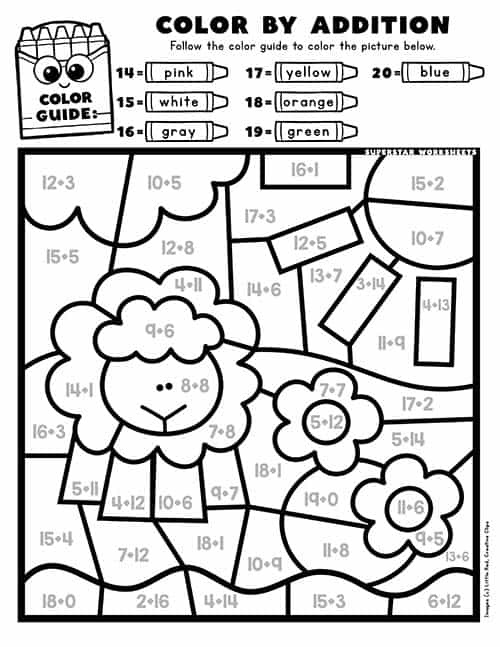 Free printable worksheets featuring an adorable lamb. Perfect for adding and counting in first grade.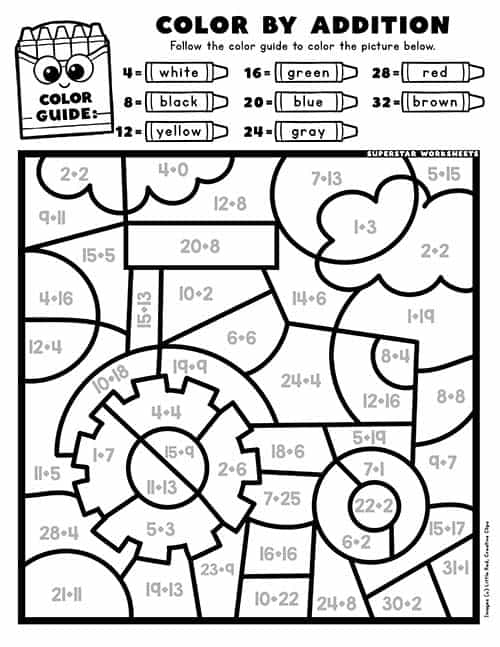 Want to teach students to count and add with ease? Use our free color by number addition printable.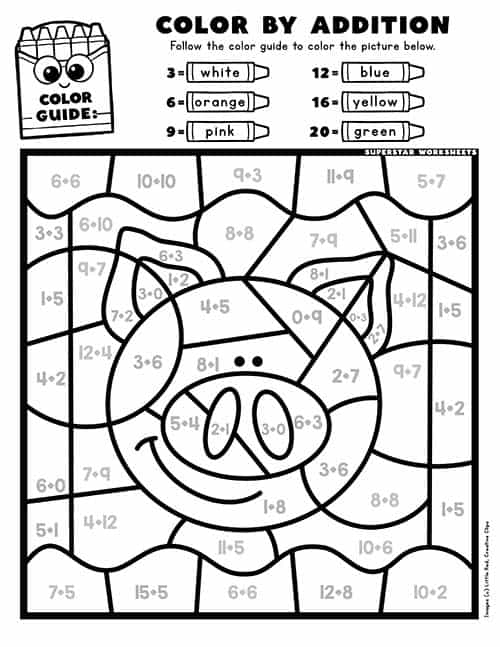 Count and add with your first-grade students when you use this free printable PDF featuring adorable farm animals.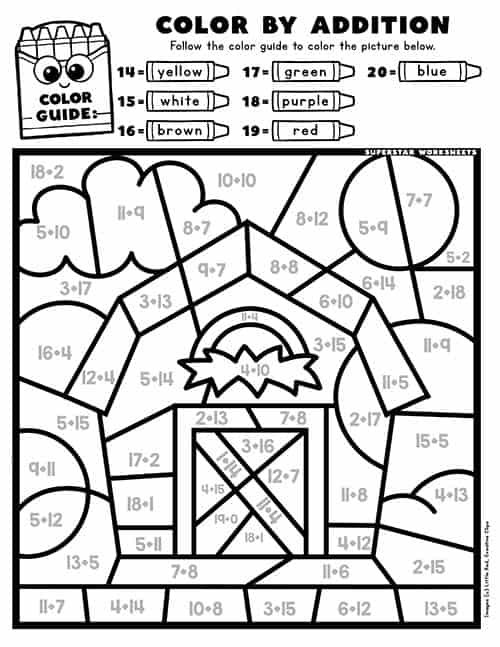 Want your students to practice their counting and simple addition skills? Incorporate this fun color by number worksheet.
Adorable farm animal color by number worksheets provide students with coloring, counting, and addition practice.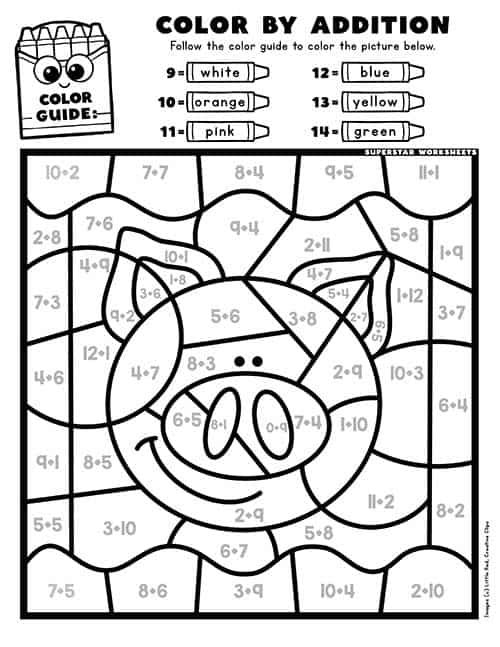 Free printable PDF featuring a cute pig. Add, count, and color this adorable and FREE PDF!
Your students will be begging to do their math when you give them this free color-by-number worksheet.