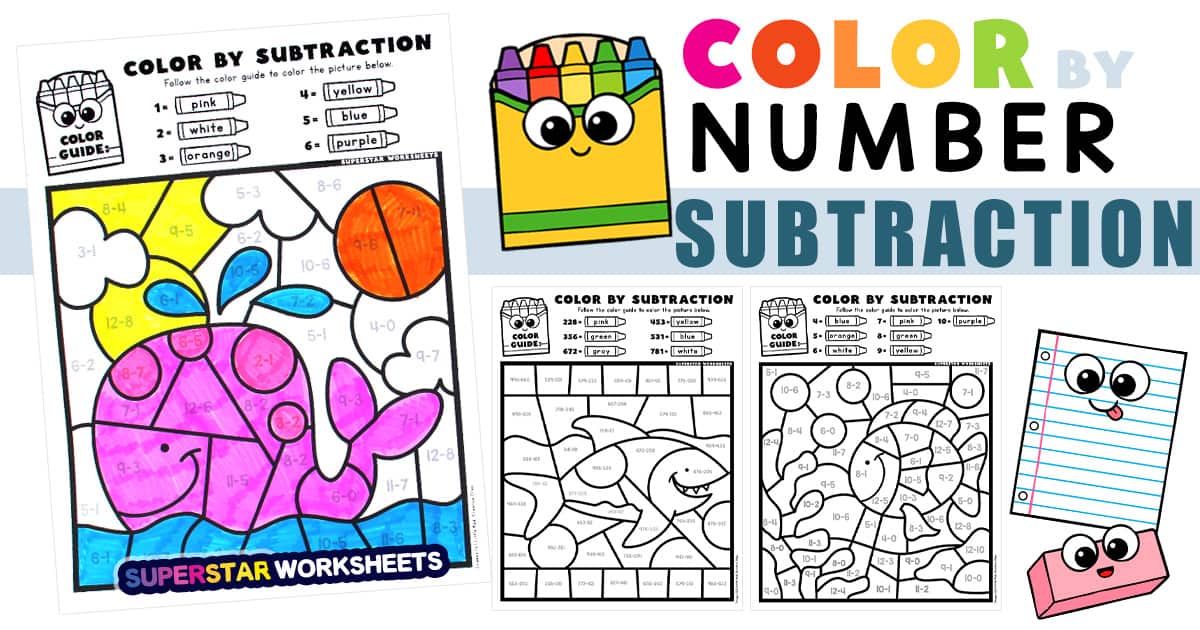 Subtraction Color By Number features worksheets for kindergarten, first-grade, second-grade, and third-grade students. This wide variety of subtraction skill practice provides free math skills, problem-solving, and fine motor coloring practice. Students will love these adorable under-the-sea-themed worksheets and you're going to love the subtraction practice they are engaged in! Our Kindergarten Interactive Math curriculum is the perfect pairing for this resource. It features a wide variety of kindergarten-appropriate math activities for your to incorporate into your lessons easily!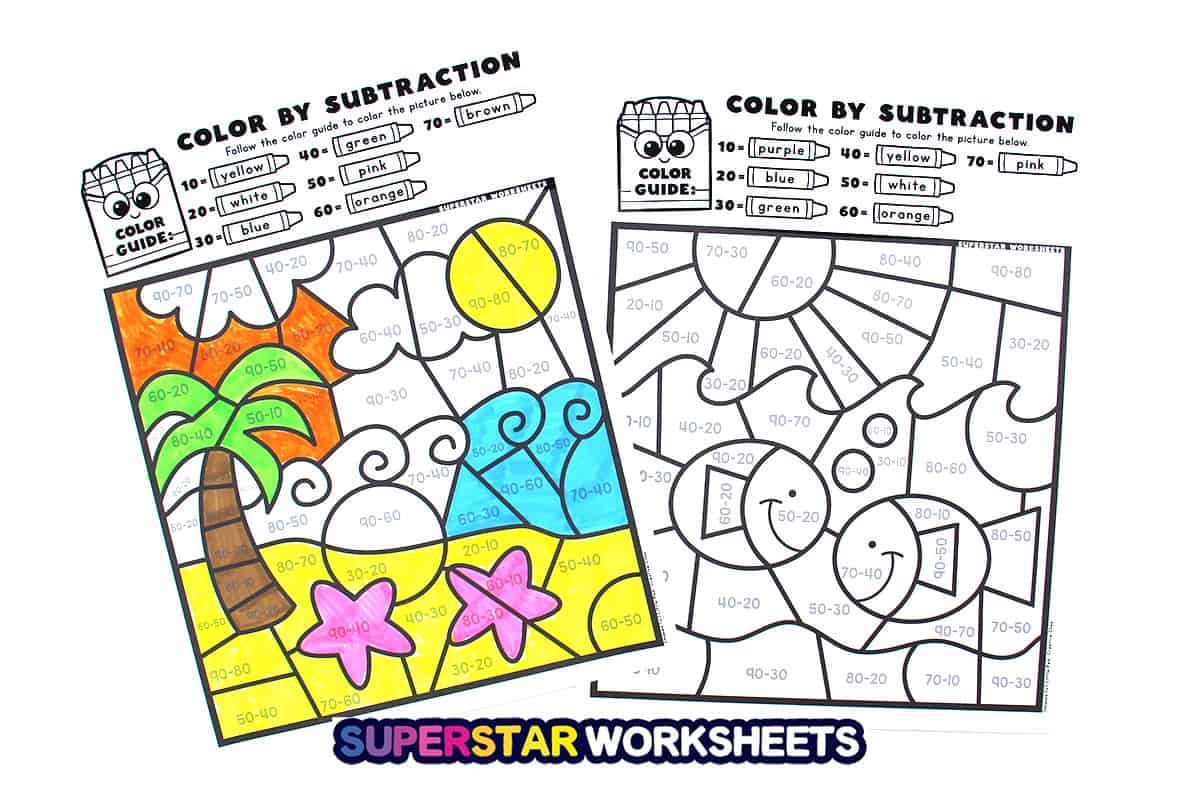 Color By Number Subtraction Worksheets
Free color-by-number printable subtraction worksheets provide elementary students with math practice in a wide variety of ways. From single-digit to double-digit to regrouping and everything in between, this resource makes a great whole-group activity, practice page, or quick and engaging assessment for students.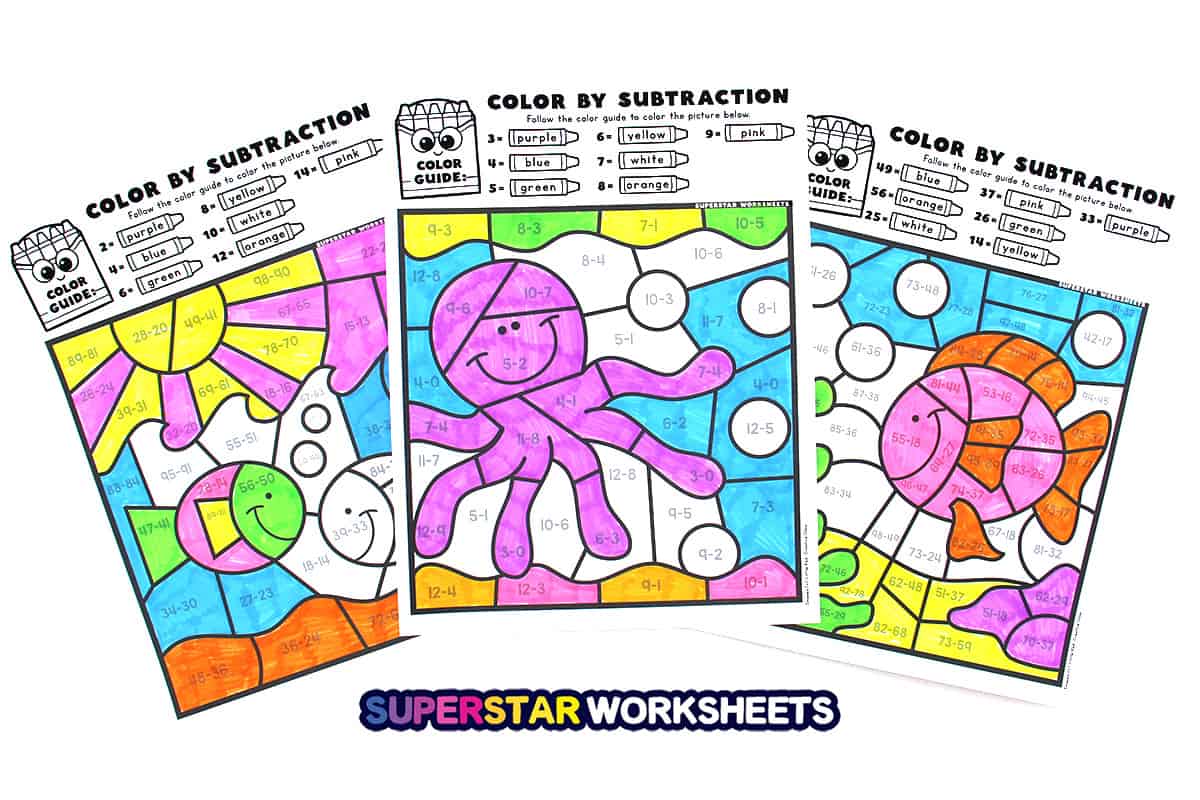 Free Color By Number Subtraction
These low-prep color-by-number worksheets are so easy to use! Simply print these pages and provide them to students. From there, students will need a pencil and crayons, colored pencils, or markers to complete these activities. We prefer to have students use a pencil and answer ALL of the problems before coloring. Take this activity a step further in third and fourth grade and let students self-correct their work before coloring by providing an answer key.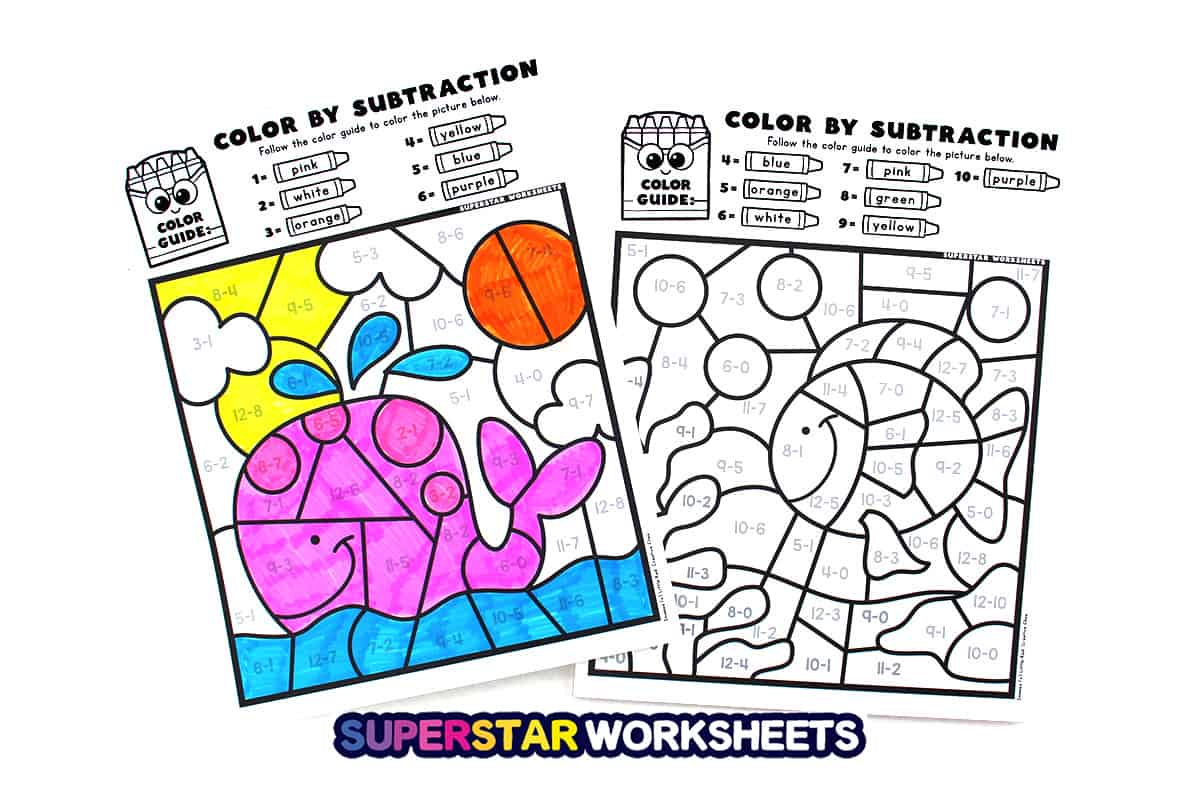 Subtraction Color By Number
The best part about these worksheets…they are FREE! Quickly download whichever grade levels your students need. With a wide variety of levels available, there is sure to be something for every student. Choose a lower grade level for struggling learners, on grade level for students on track, and a grade (or two) higher for those students who need an extra extension activity. Want your students to practice addition as well? We have a set of Addition Color By Number worksheets FREE for you!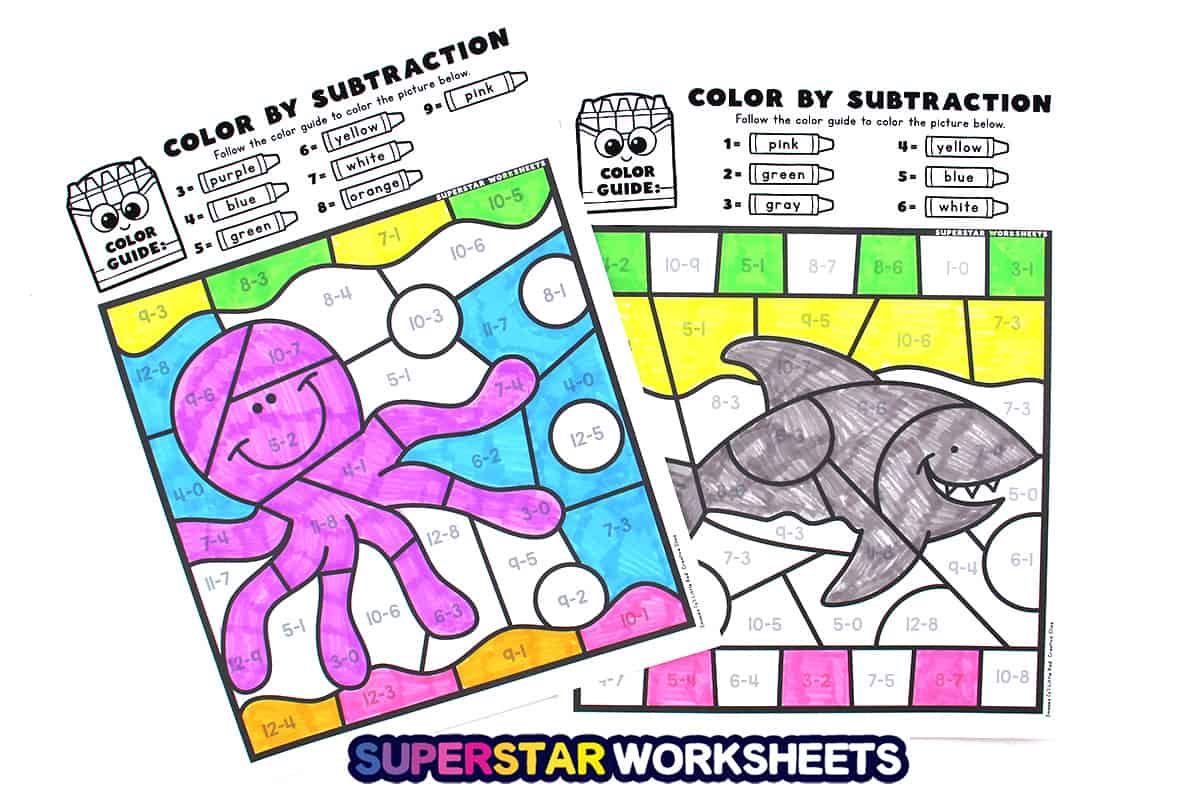 Kindergarten Subtraction Color By Number
Adorable subtract by single digit color by number worksheets for kindergarten feature a variety of undersea animals. These animals include a whale, fish, and a shark. Perfect for kindergarten students to practice all year long!
1st Grade Color By Number Subtraction
When you incorporate these free, printable worksheets, your first-grade students will LOVE practicing their subtraction skills during your math lessons. They feature fun underwater creatures and beach scenes. Free, fun, and low-prep!
2nd Grade Subtraction Worksheets
Check out these fun and low-prep second-grade printable subtraction color-by-number worksheets. These pages all include double-digit subtraction as well as some regrouping.
3rd Grade Color By Subtraction
Third graders will love subtraction when these fun, free, and low-prep worksheets are a part of the lesson! These printables are all appropriate for practicing third grade standards and feature sharks, whales, and a fun beach scene!
4th Grade Color By Number Subtraction
These 3-digit numbers color by subtraction will strengthen your students math skills! They'll practice easier three digit subtraction problems then progressively work toward regrouping math concepts.