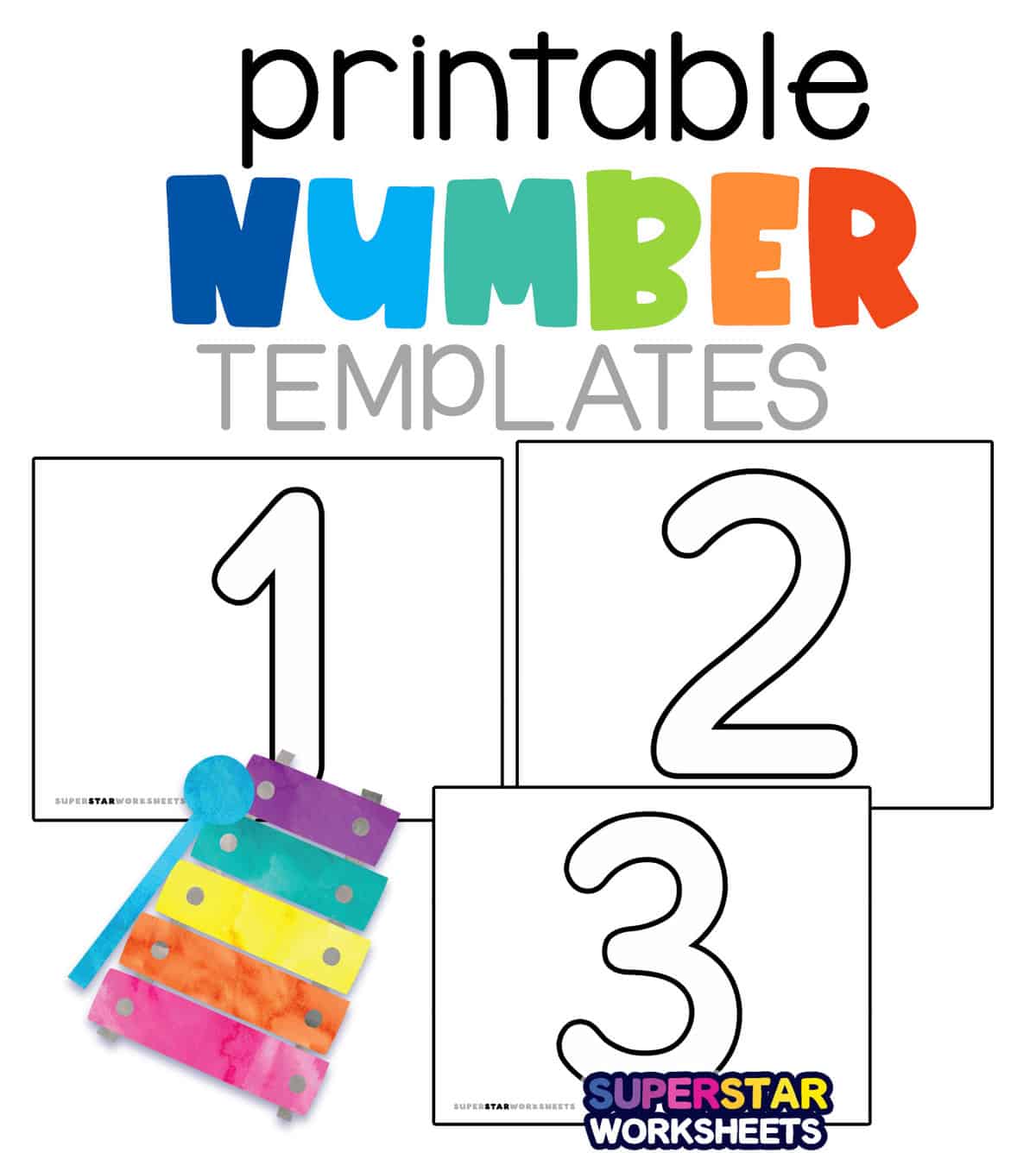 Free Number Templates make learning about numbers in elementary, preschool, and homeschool settings fun. Your students will love to make math art or create adorable math craft projects. Students can color, cut and paste, and so much more! Grab yours today! The best part? You can print off as many copies of the template as you need without paying a dime! Grab our Number of the Week Program to continue exploring and learning about numbers!
Number Templates
When you incorporate these number templates and number cards, your students are sure to be excited about math. These large blank printable numbers are perfect additions to bulletin boards, classroom decorations, posters, and so much more! Students can create number booklets and flashcards using these templates and cards. They are full-size, free and easy to download, simply click, download, and print!
Numbers Template
Printable Number Template
The best way to teach your kids about numbers is to make it fun. Here are some ideas for doing just that! Tracing with a finger: This is the easiest way to get started. It's also great for younger kids who are just learning how to write their letters and their numbers. Tracing with crayons: This works great if you print these templates on white paper. Coloring between lines: This is similar to tracing with crayons, but instead of drawing on top of the existing image, you're filling in the spaces between the lines that form the number. This helps kids learn about shapes in addition to colors! Cutting out numbers: This activity combines fine motor skills with coloring skills—it's great for teaching kids about shape recognition as well as cutting skills! Check out even more math fun with our Number Worksheets.
Number Cards Template
Number Template
Our printable number cards and number template coloring pages include numbers 1 to 30, making them perfect for preschool, kindergarten, and early elementary students. They're also great for older kids who are working on their fine motor skills—they can cut out the numbers and paste them onto colored card stock! Kids love to color and trace, and what better way to combine the two than with our fun number template worksheets!