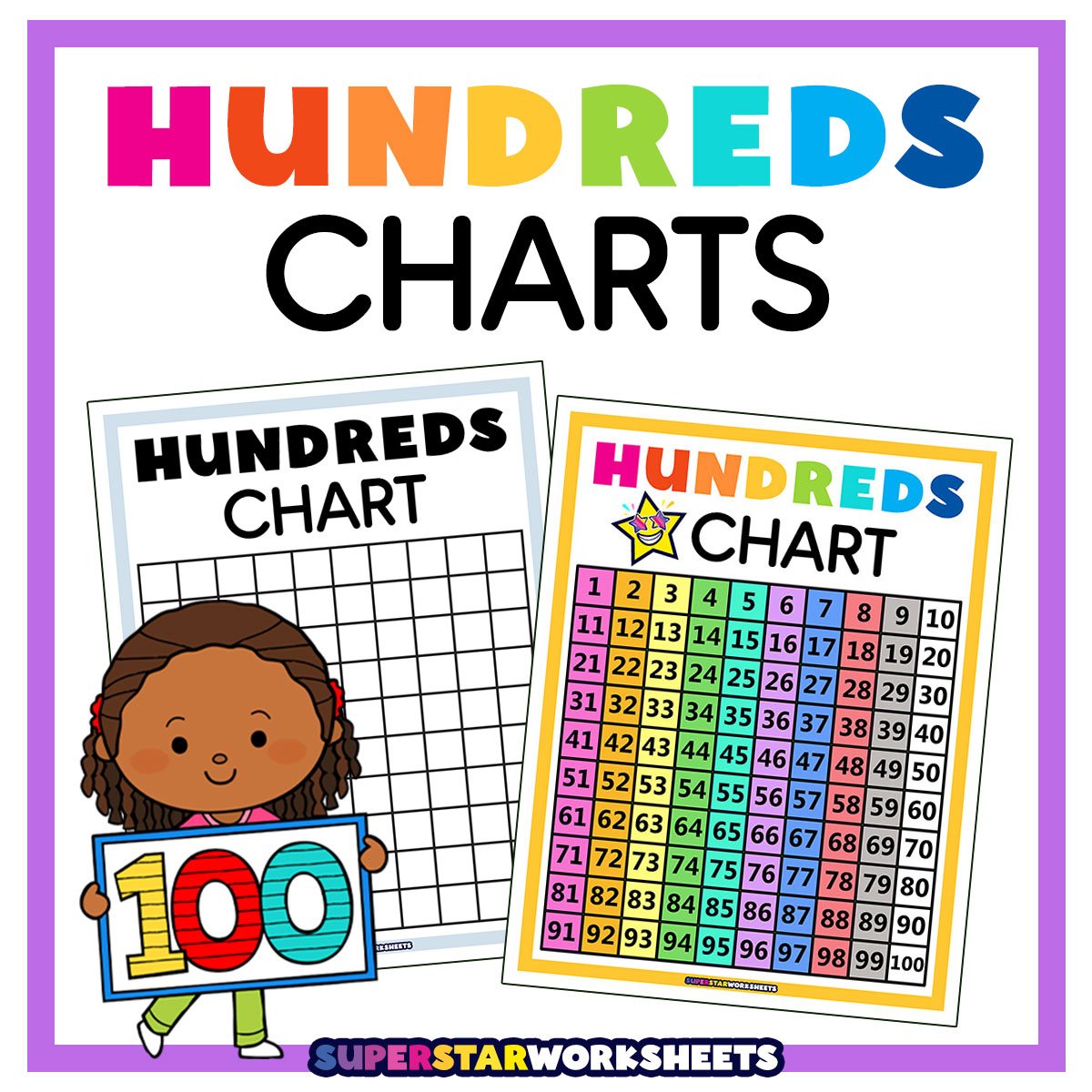 Free printable hundreds chart for kids! Use our blank hundreds charts, games and activities to help your students build important counting and sequencing skills. We've included many counting activities including 40 blank hundred charts worksheets, games, and activities that will build their confidence in math skills quickly and easily. Best of all, we've created fun hundreds charts that will help your kiddos perfect their Skip Counting! Print our full-color hundreds charts for classroom reference charts and more!
Hundreds Chart
Using a hundreds chart is simple and easy with our free printable PDF hundreds charts. Simply print the chart in color or black and white and use as a math reference tool. Our blank hundreds charts can be used for students learning to write to 100. Scroll for differentiated exercises like tracing numbers to 100, as well as fill in the missing number 100s charts.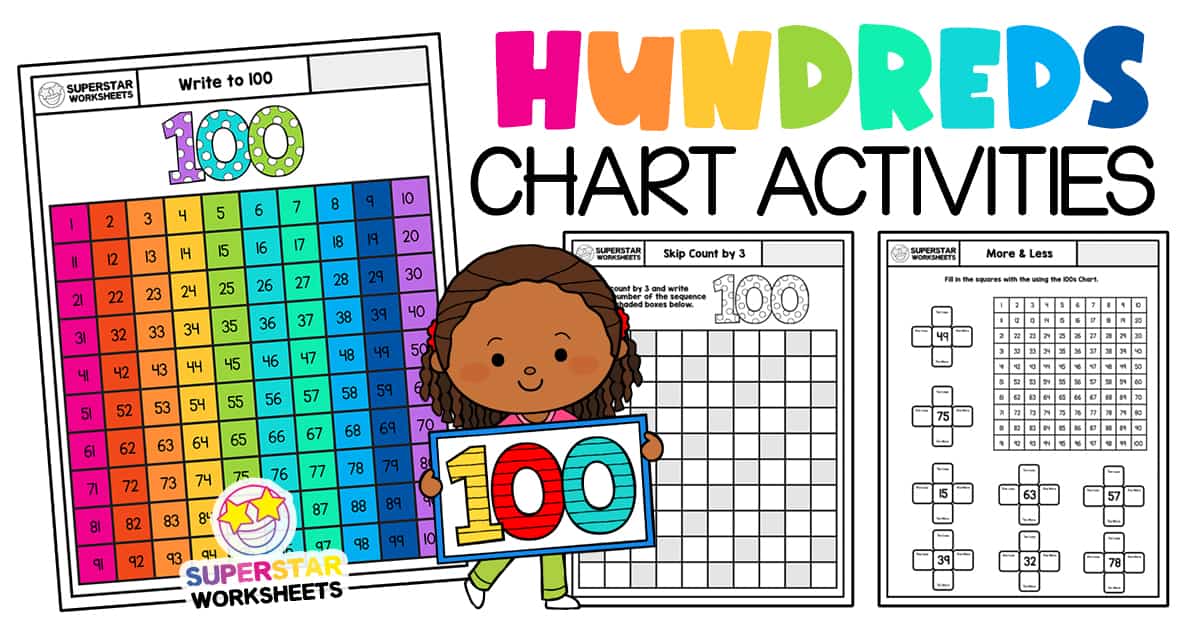 Hundred Chart Tracing Worksheet
Hundred Chart Games
Missing Numbers Worksheets
Color By Number Worksheets
Skip Count Worksheets: Blank Hundreds Charts
Ready for more? Try our free skip counting worksheets, where you can find skip counting charts, worksheets, games, activities, and speed drills for numbers 2-15.
Skip Counting Worksheets: Numbers