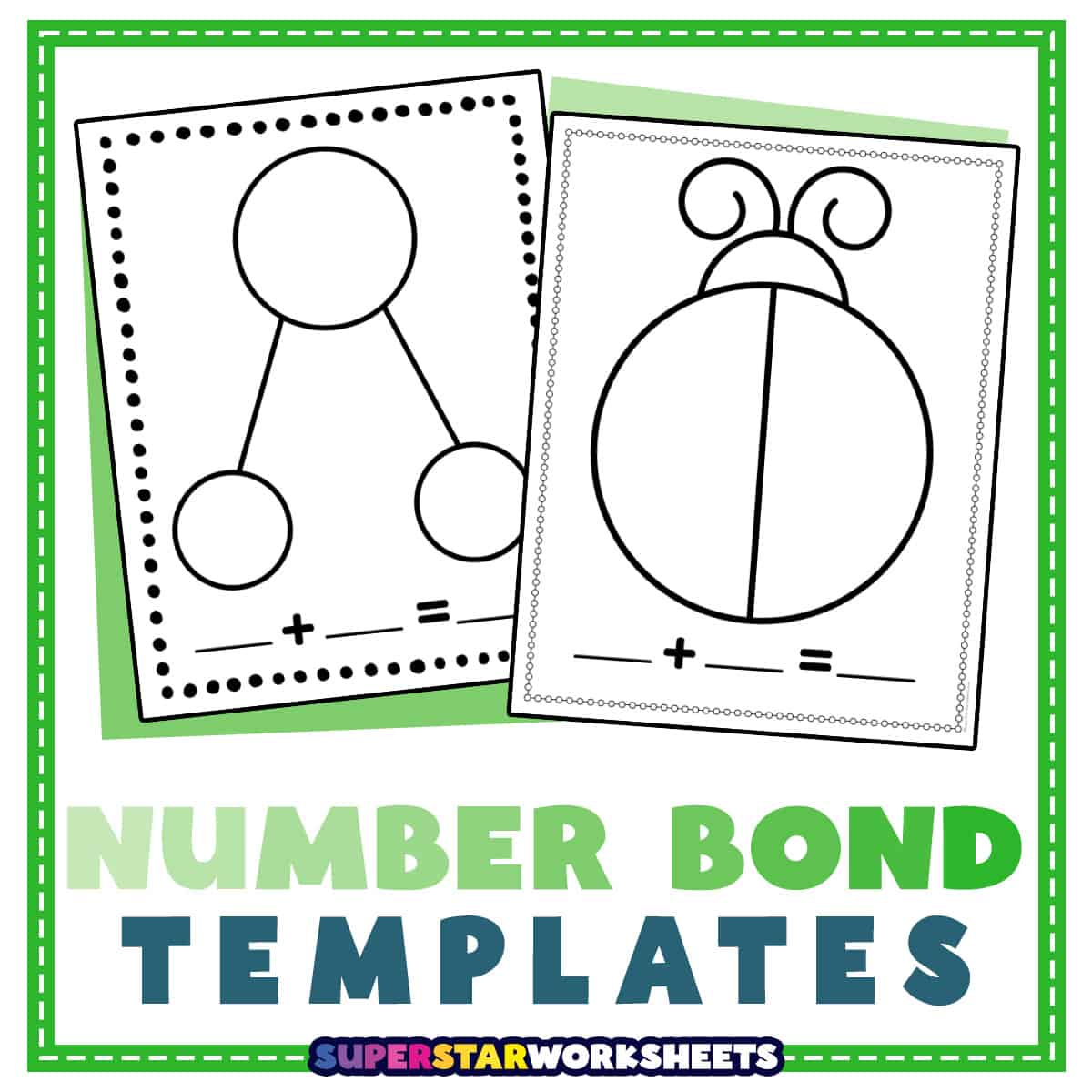 Number Bond Templates are math worksheets that teach the part-part-whole method for adding and decomposing numbers. Decomposing numbers is an integral part of learning math. This skill is essential for students to have mastered before being able to discuss and dive into fractions. Our free, printable number bond templates are sure to make your math block fun and engaging! Want even more fun math activities for your students? Check out our Interactive Math: Kindergarten resource today!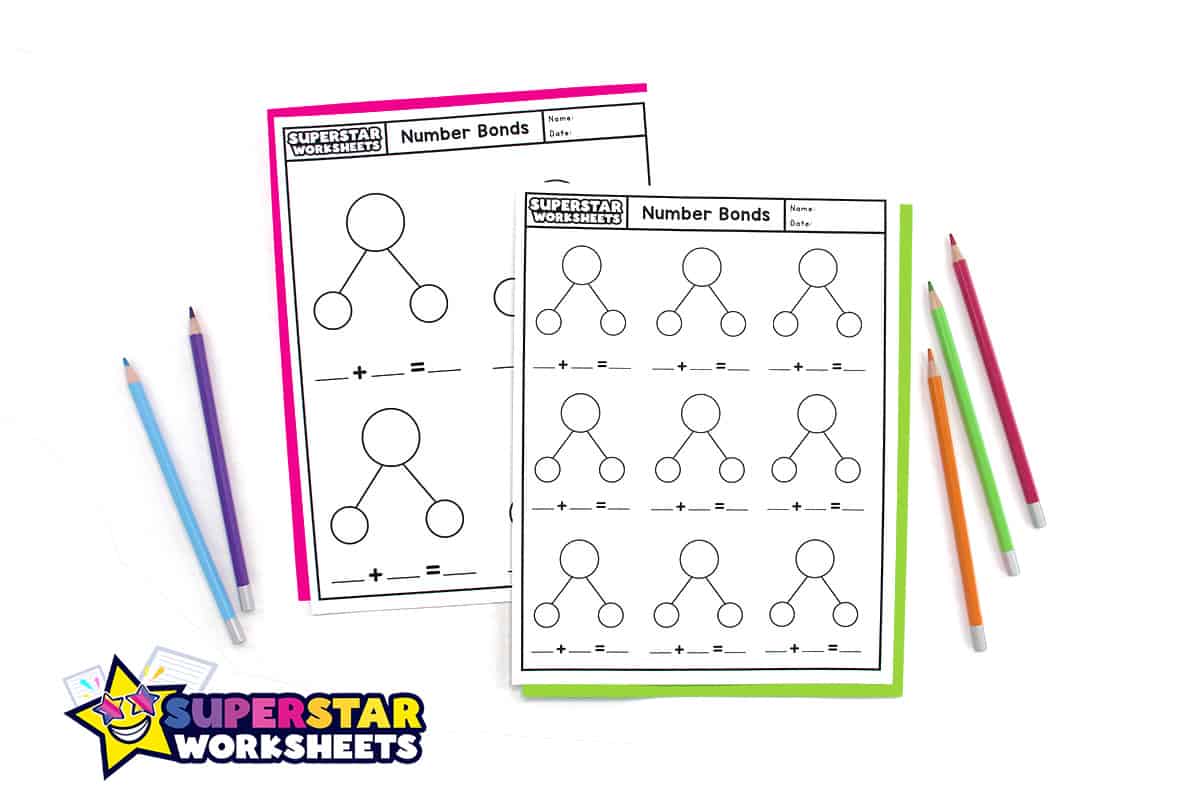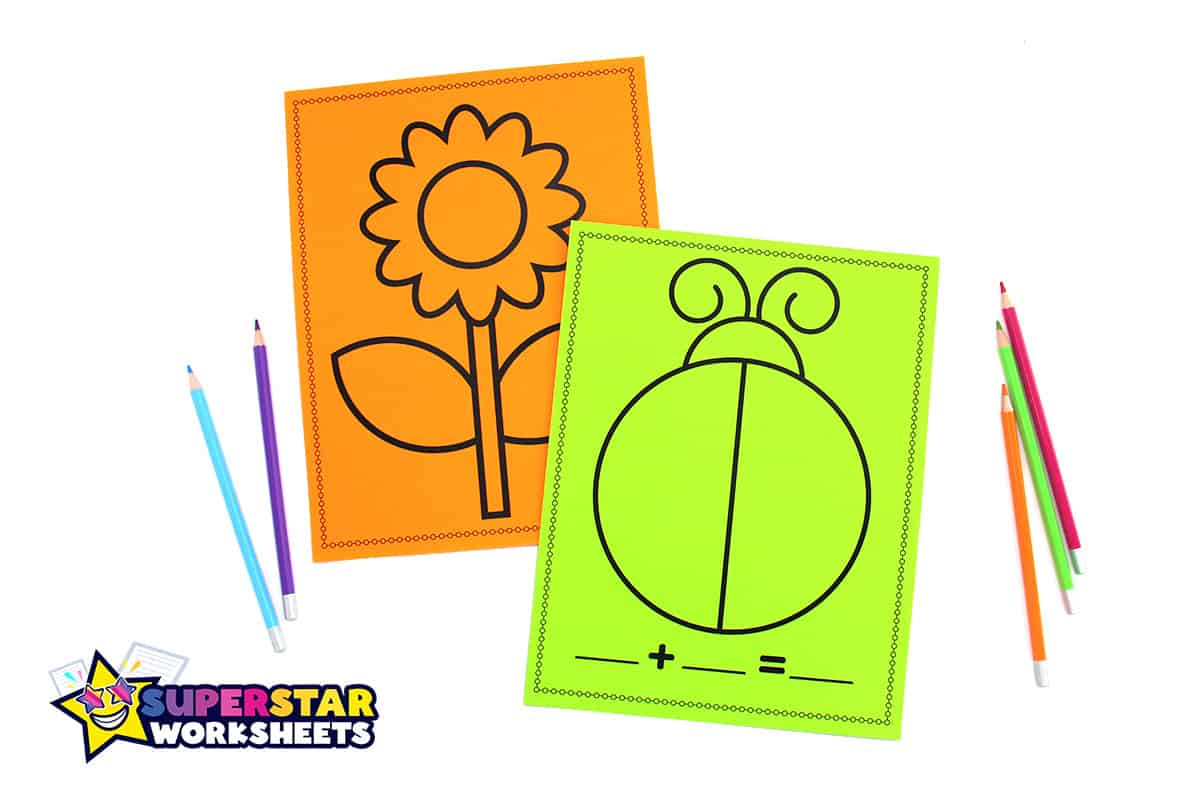 Number Bond Mat Template
Three number bond worksheets that provide students with addition and subtraction practice. Using these templates, you can show your students what addition and subtraction actually mean through visual representations.