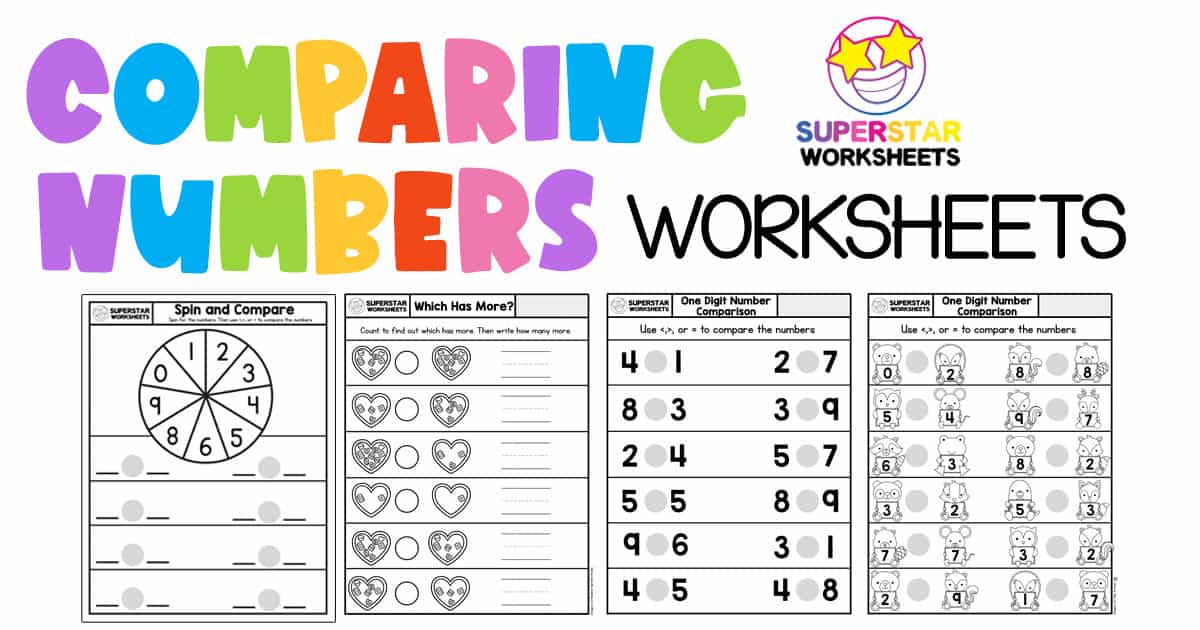 Looking for free, printable comparison number worksheets? Our Comparing Numbers Worksheets will do the trick. Your students will use their math skills to solve questions such as "What number is larger," "Which item is longer," and more! These kindergarten comparing worksheets will have your students building skills in following directions, counting, comparing, writing, and critical thinking. Come download our Graphing Activity Bundle and take your students' math skills to the next level!
Comparing Numbers Activity Worksheets
This set of FREE comparing worksheets are filled with educational fun! Your students will get to use their fine motor skills to cut out the alligators then paste them onto the correct box. Students will also get to work on less than, greater than, and equal to skills as well as counting, comparing and so much more.
Count and Compare with Pictures
These kindergarten number worksheets are a great starting point to learn the skill of subitizing. Your students will also work on number recognition, counting, one-to-one correspondence, and comparison. With cute colorable graphics, your students will enjoy having fun while learning.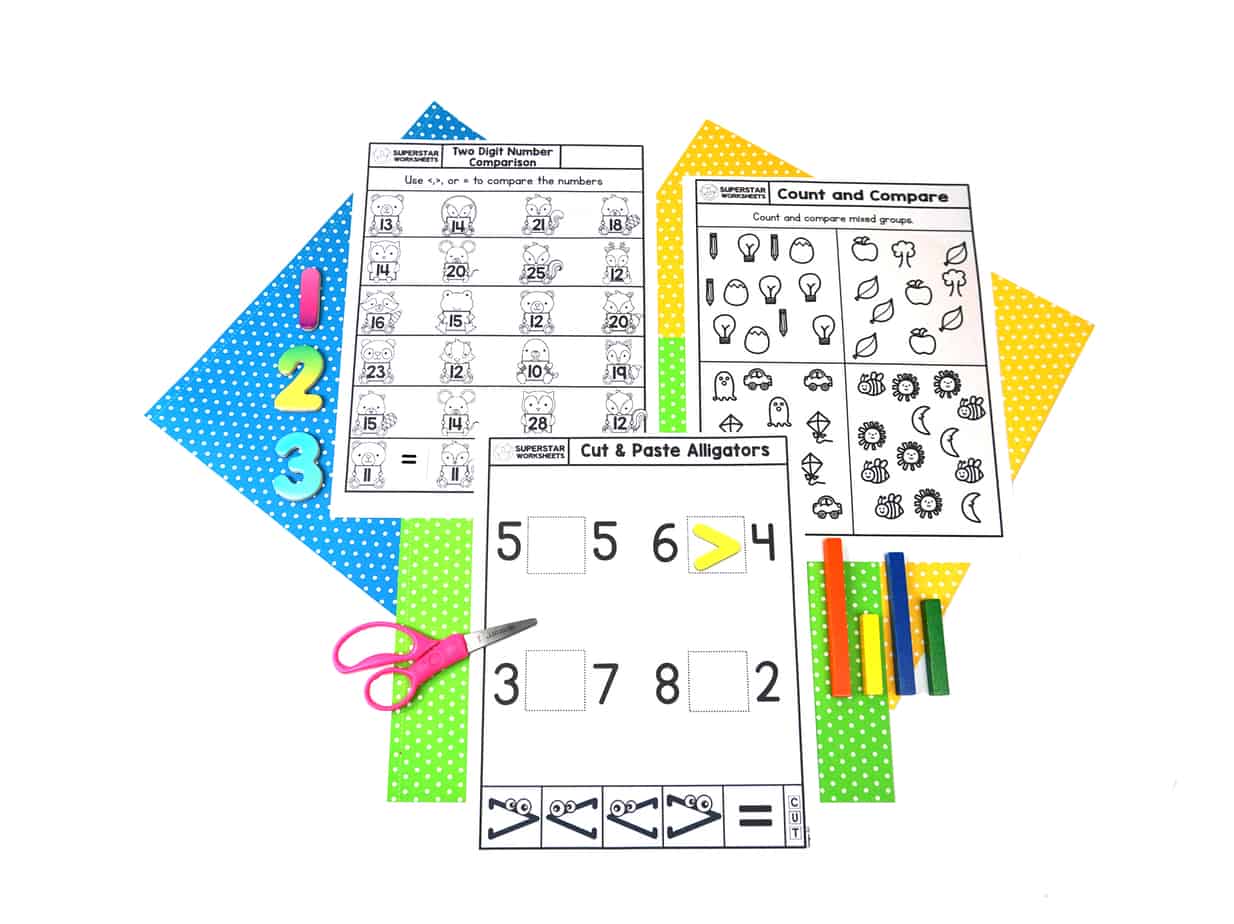 One & Two Digit Number Comparison Worksheets
This set of free, printable number comparison worksheets comes with 2 different skill sets. Students will start with one-digit number comparisons and work their way up to two-digit comparisons. Your students will work on writing, following directions, number recognition, and comparisons. Try using counters to help your students visualize the numbers.
Comparing Size & Weight Worksheets
Now that your students have had experience counting and comparing numbers, help them learn how to compare by size and weight. Students will have fun coloring in the smallest, largest, or heaviest items. These comparing worksheets can be taken to the next level by having your students use simple paper rulers.
Length & Height Comparison Worksheets
Our Comparing Length & Height Worksheets would make a great tie-in with your graphing curriculum. In order for your students to be able to read graphs, they need to be able to compare and read the data. These comparing worksheets are also great for showing your students an easier way to compare by using graphics in place of digits.