---

For more hands-on alphabet fun, try our Fine Motor Alphabet Bundle
---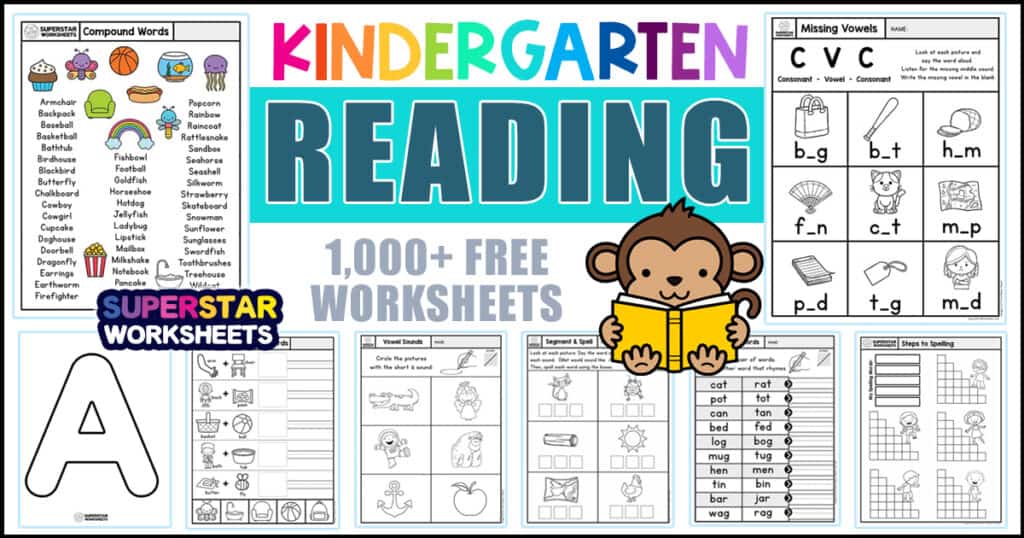 Free kindergarten reading worksheets. Students in kindergarten learn a variety of reading standards including; alphabet, rhyming, segmenting, spelling, sight words, compound words, CVC words and more! Use these free kindergarten reading worksheets to build a fun, hands-on year for your kindergarten students. Looking for more? Try our Kindergarten Reading Curriculum or our Kindergarten Morning Work Binder.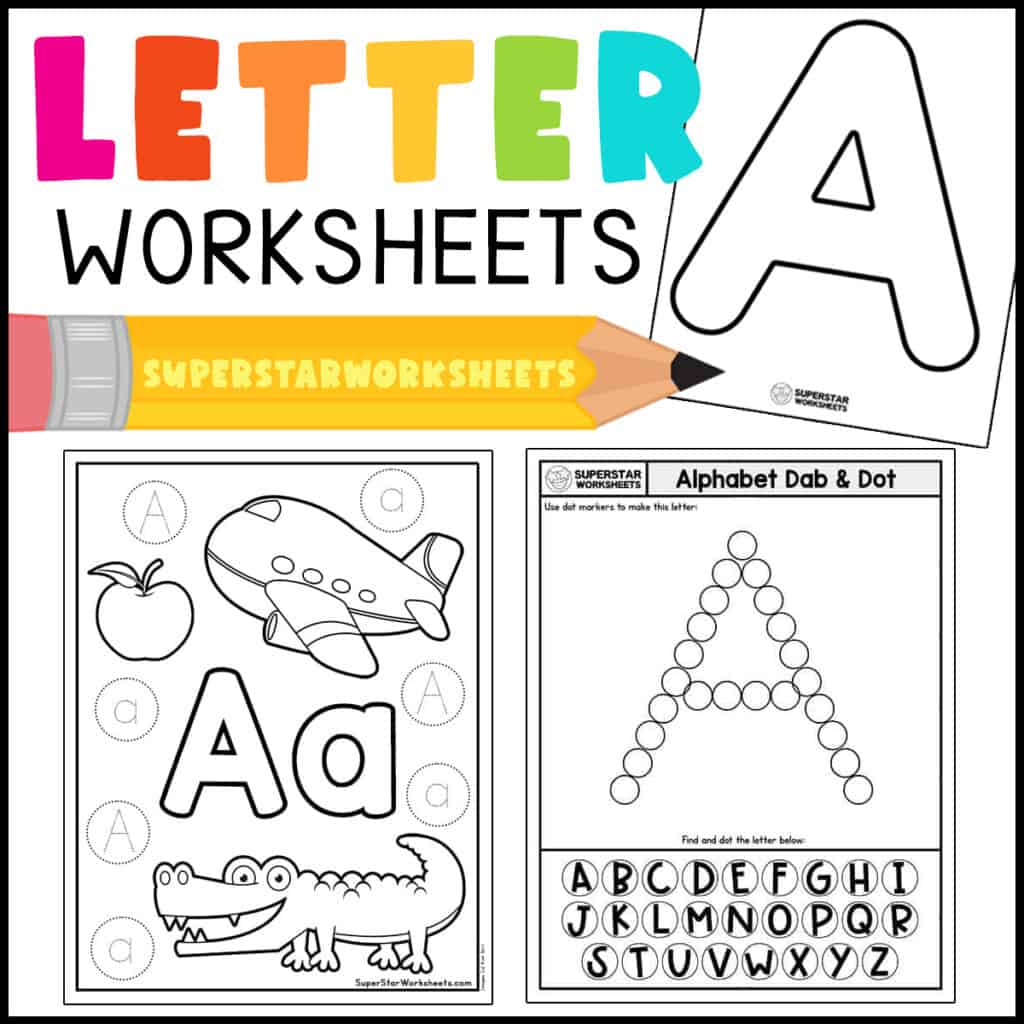 This decimal value chart goes all the way up to the thousandths so students can convert expressions into decimals. Use place value charts to organize and determine appropriate place values on decimals up to the thousandth place.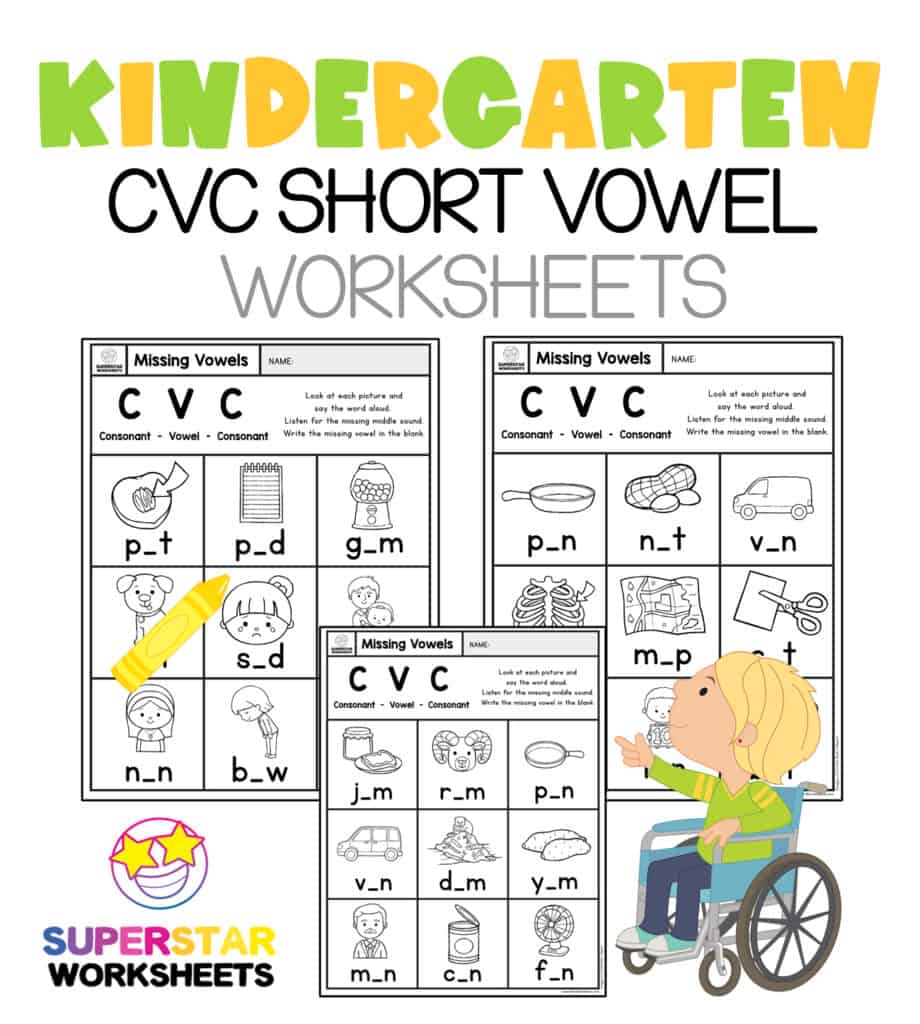 Free Kindergarten CVC Worksheets for reading short vowel sounds. These CVC printables are great for classroom and homeschool use. Our worksheets will help your preschool and kindergarten students build key skills in writing, reading, vocabulary, short sound vowels, spelling, and listening comprehension.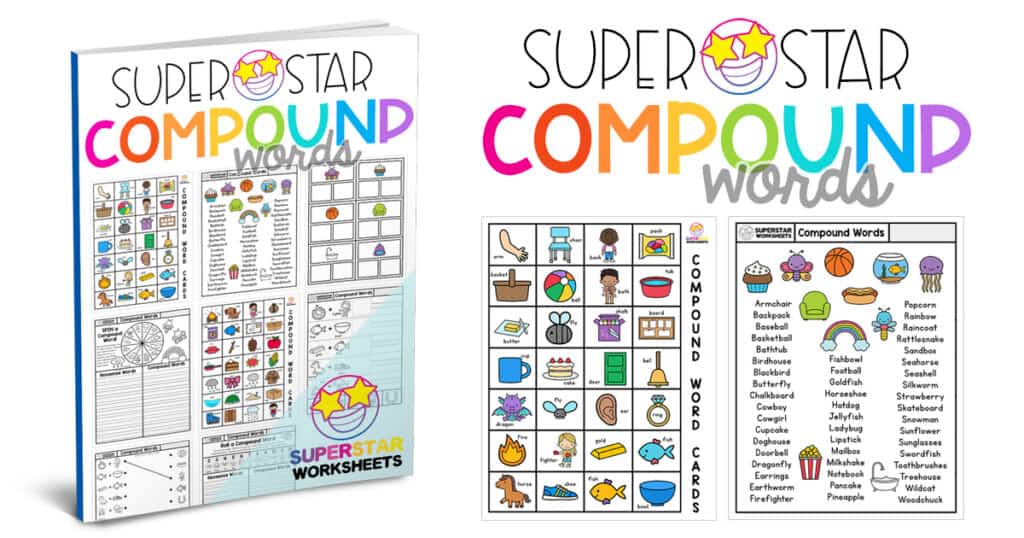 Free compound words worksheets, games, activities, matching pages, printables and more! Learning about compound words can be fun and engaging with our free hands-on teaching resources. These worksheets are great for students of multiple age and abilities, helping you to differentiate your compound words lesson planning.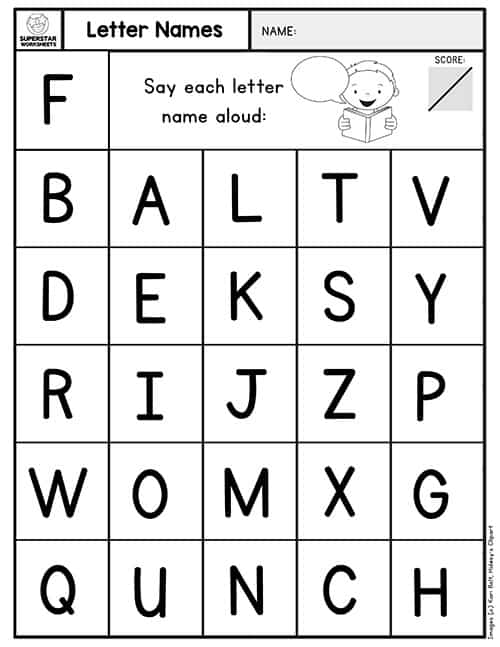 Kindergarten students works on alphabet letter recognition and beginning letter sounds.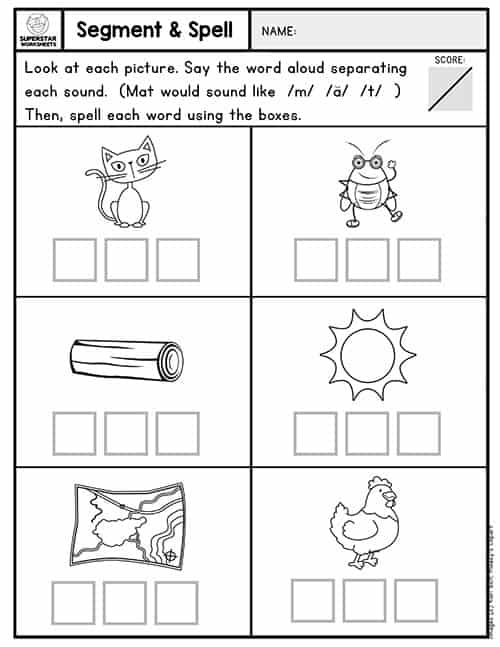 Free printables kindergarten phonics worksheets featuring word families, blends, and more.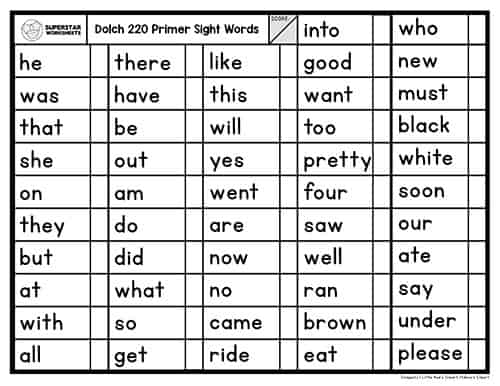 Free kindergarten sight word worksheets, activities, games, and teaching resources.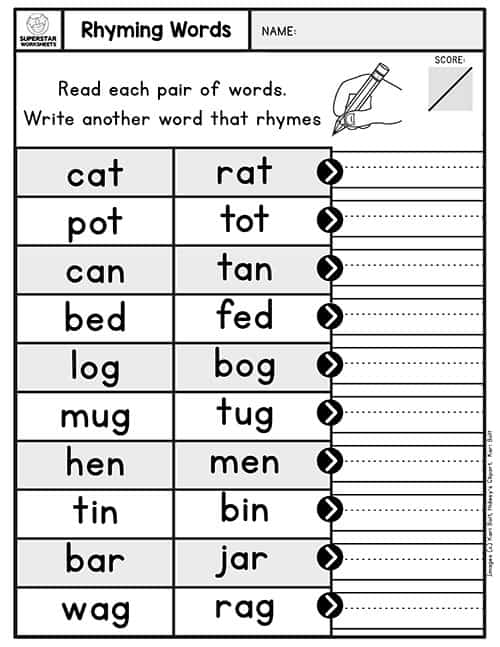 Kindergarten students work on identifying rhyming words and sounds with these free printables worksheets.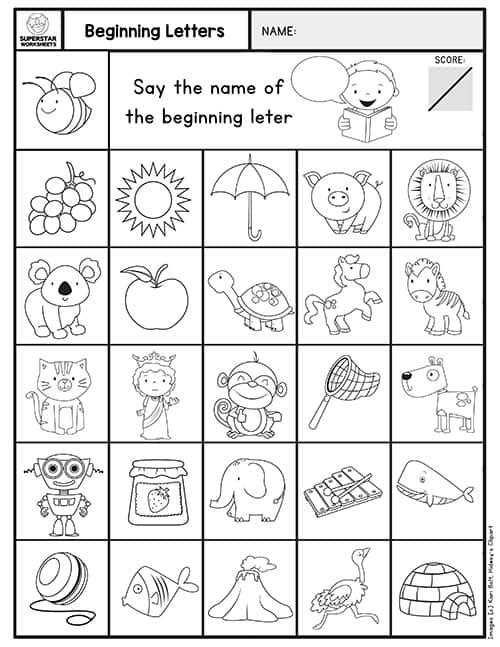 Learning to identify beginning and ending sounds is an important skill learned during the kindergarten year.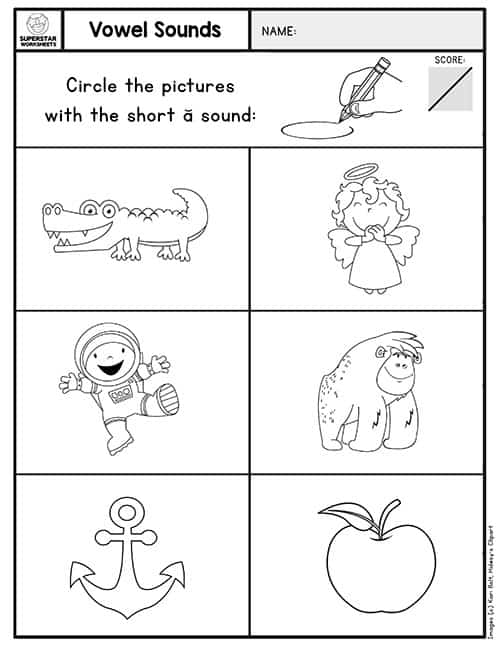 Free printables worksheets for students to learn the short and long vowel sounds.

Kindergarten Reading Comprehension Worksheets
As kindergarten students begin to read, you can use reading comprehension worksheets.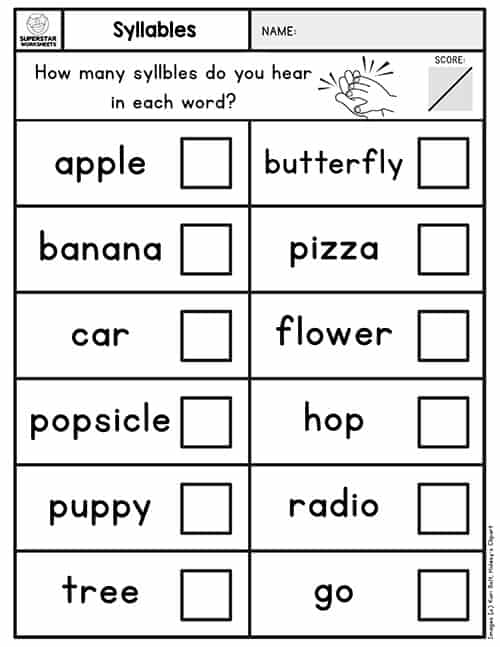 Kindergarten students work on nouns, syllables and more with these free kindergarten grammar worksheets.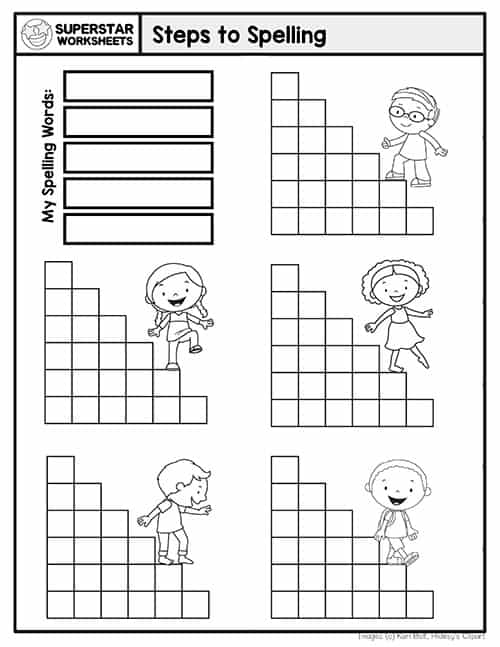 Learning to spell is a beginning skill for kindergarten students. Use these free kindergarten spelling worksheets to get started.