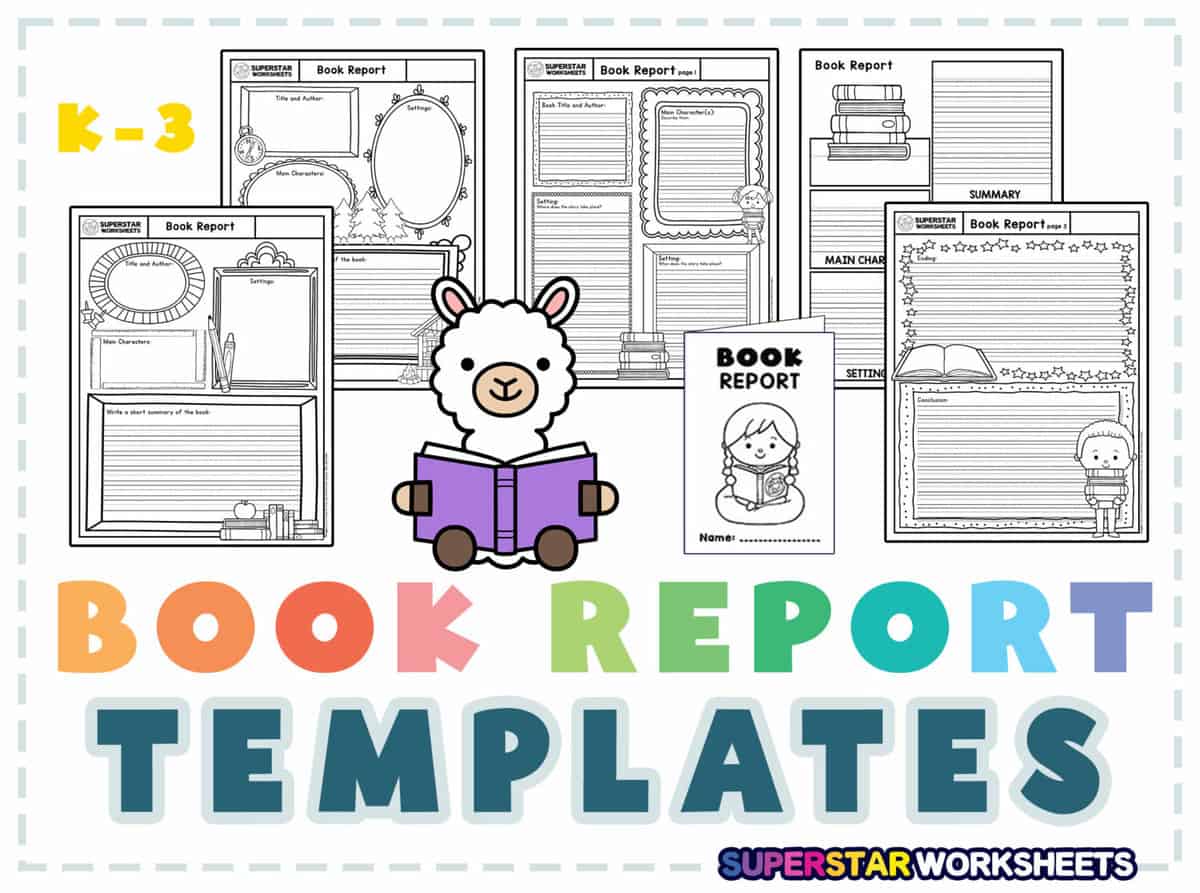 Book Report Templates for Elementary Students to practice writing skills! These blank book reports are FREE and easy to use. Young students can use these printable PDF book report worksheets to outline and summarize any story or book. Students will read, write, and show off their creativity with these adorable worksheets. For more even report writing practice, check out our U.S.A State Activity Bundle. Inside this bundle, you will find a variety of mini-books!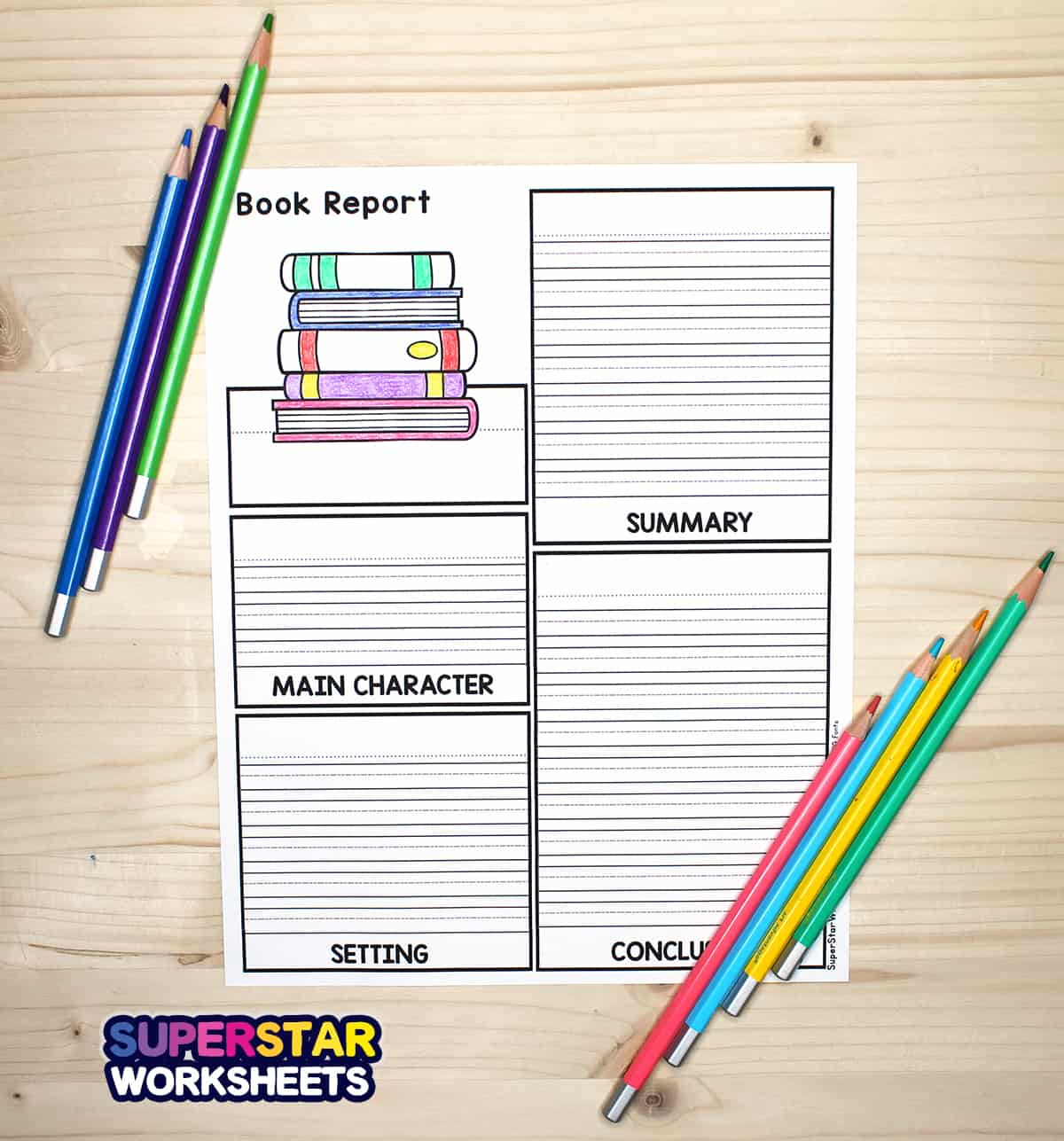 Printable Book Report Template
PDF book report templates are loaded with a variety of activities for students from kindergarten to fourth grade. These skill-building activities support students in problem-solving, summarizing, and sequencing. Your students are sure to be excited to complete their book reports when you incorporate these engaging worksheets!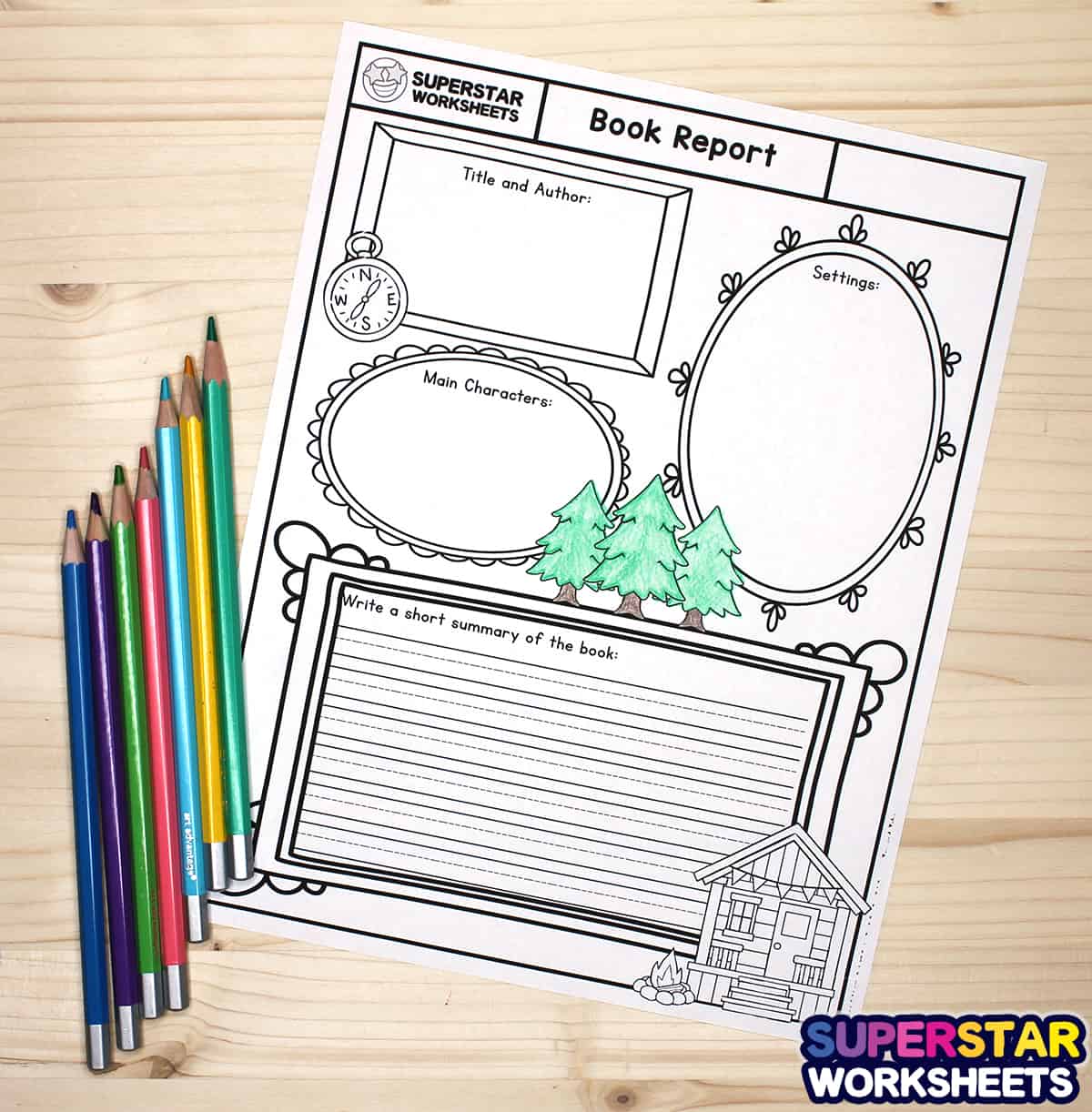 Template For Book Report
Book report template PDF pages are teacher friendly and easy for students to use. These engaging book report pages will promote reading and writing skills in your elementary classroom. Once a story has been read, students (or teachers) can choose a template to complete a book report. With a wide variety of writing areas including title and author, beginning, summary, end, and conclusion, there is sure to be a page for everyone! Get even more writing practice with our free Kindergarten Writing Paper.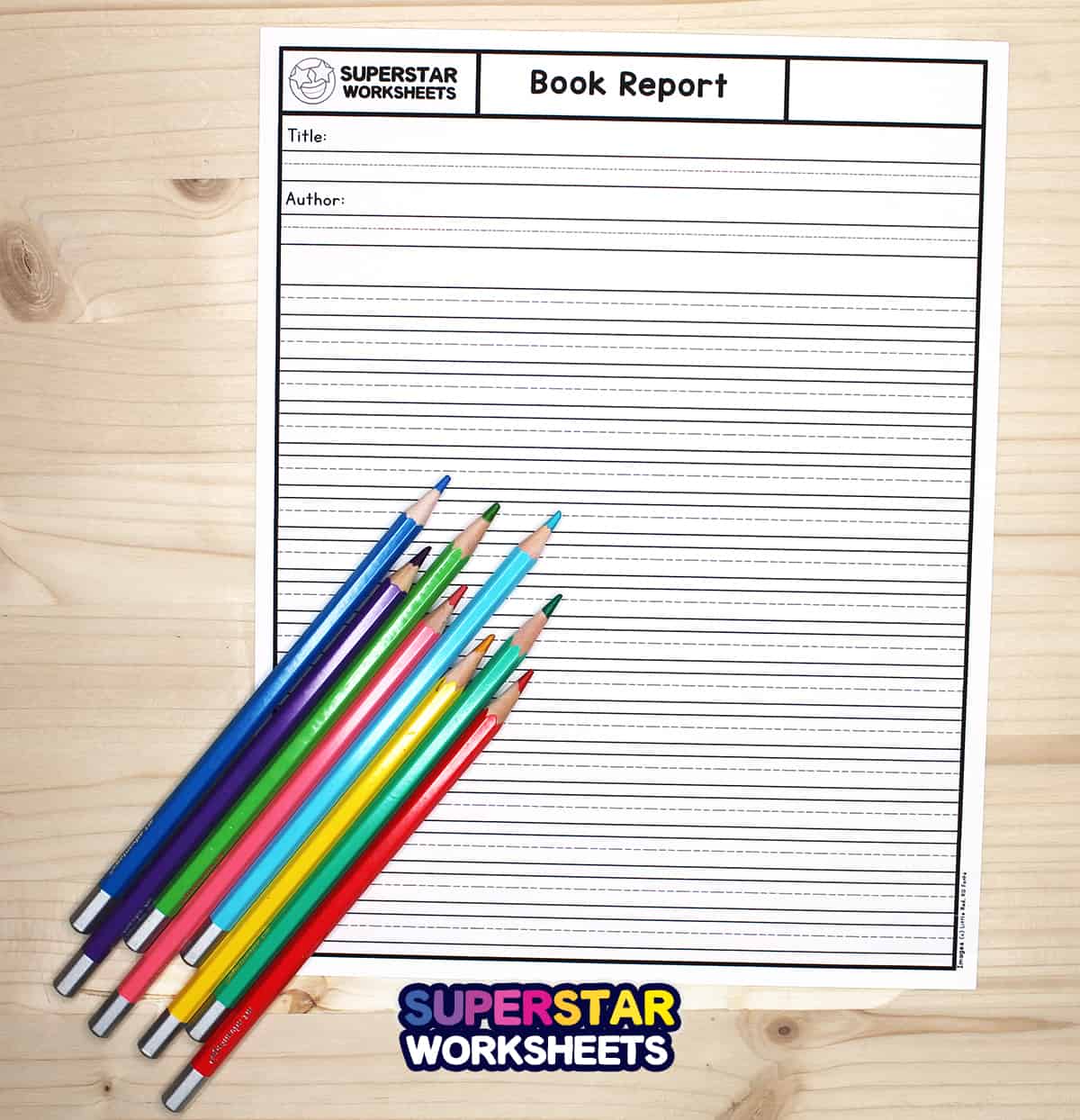 Free Book Report Template
Students will get the most out of these pages if they are used as individual assessments. Students could also use these worksheets in small groups or with partners to promote problem-solving and group participation skills. These pages could be used for a whole class project as well.
Once a story has been read, giving every student the same template will give the teacher an idea of how each student understood and "saw" the story. Writing is an important skill in early elementary. Check out our Kindergarten Writing Prompts for more writing skill practice.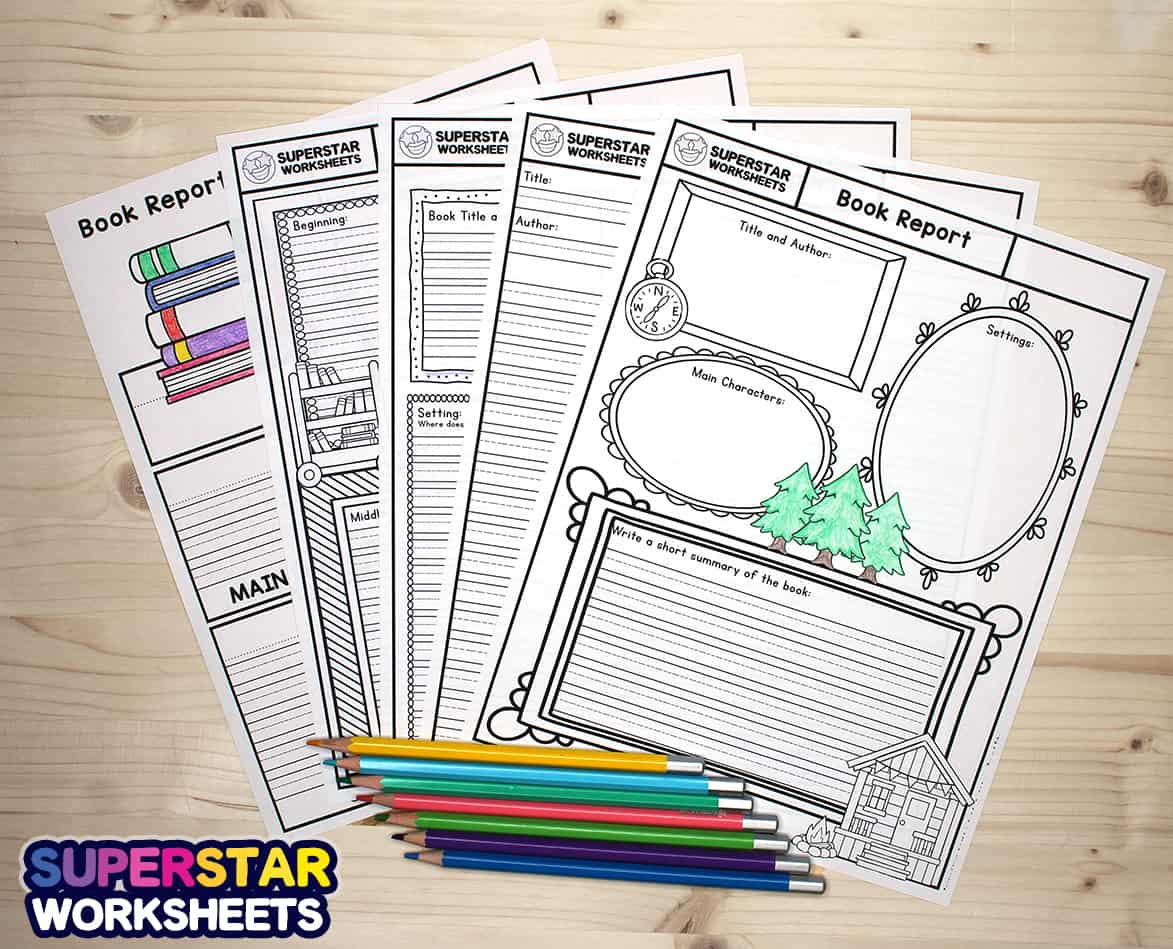 Second Grade Book Report Templates
As kids get a little older, they can learn all of the parts of a book. These include titles, authors, main characters, settings, and a place to summarize their favorite book. Students even get to color, fold, and create their own mini-booklet.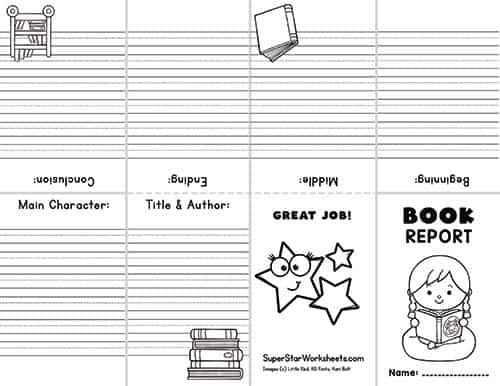 Free printable book report template foldable. Perfect for young elementary students. This includes title and author, along with main character, beginning, ending, and more!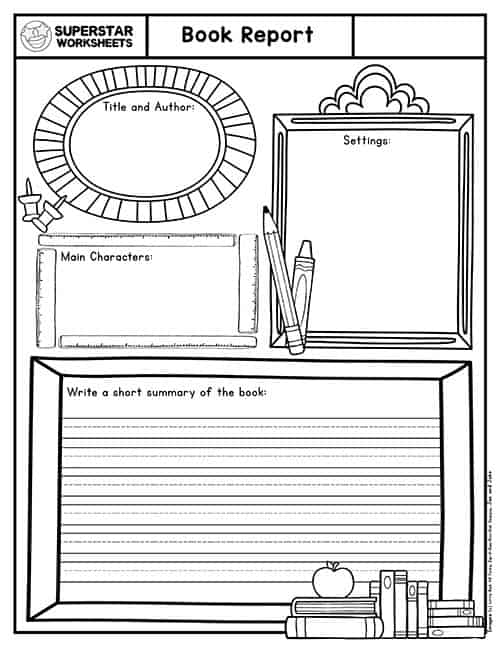 The perfect, quick book report page does exist! Here it is with adorable graphics and plenty of room for students to write.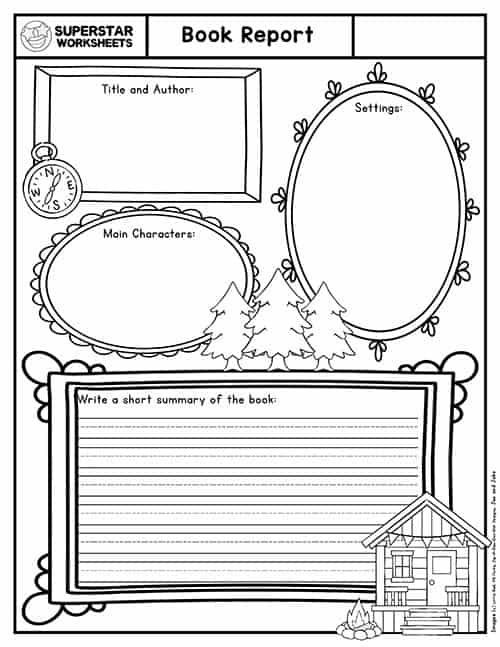 Doing a book report with your early elementary students? Check out our cute book report template. This page incorporates writing and artistic skill.
Cereal box book report planning sheets make book reporting fun and easy!
Third Grade Book Report Templates
These Third Grade Book Report templates include even more goodies as your child learns to summarize reading a book. Some elements of these book report worksheets include book title and author, main characters, settings, plot, rating of the book, and conclusion.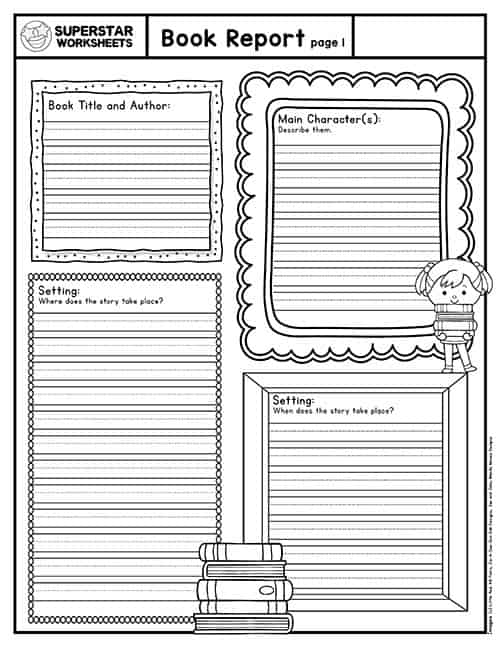 Page one of our three-page book report template. This page starts the book report off for your elementary students.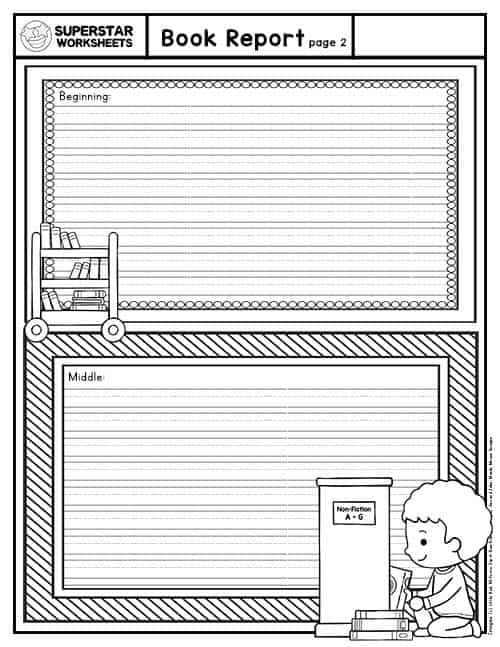 Page two of our three-page book report template. This will describe the beginning and middle of the story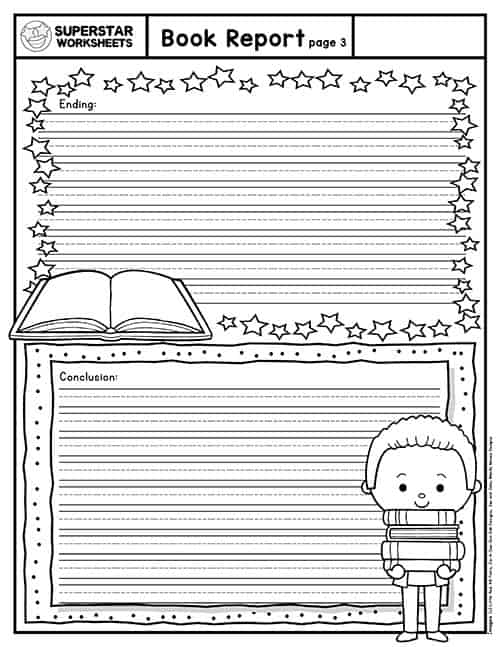 Fun, free, and easy to use. This is the second page of a book report writing template. Your students will love this printable PDF.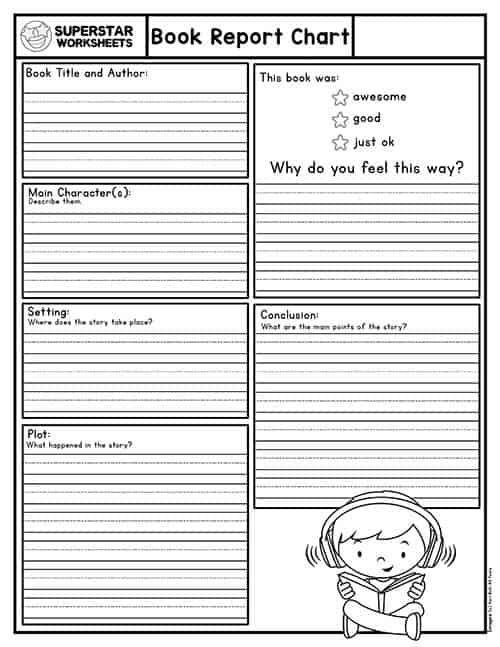 Our free book report chart will have your students begging to do book reports each week! This resource if fun and easy to use!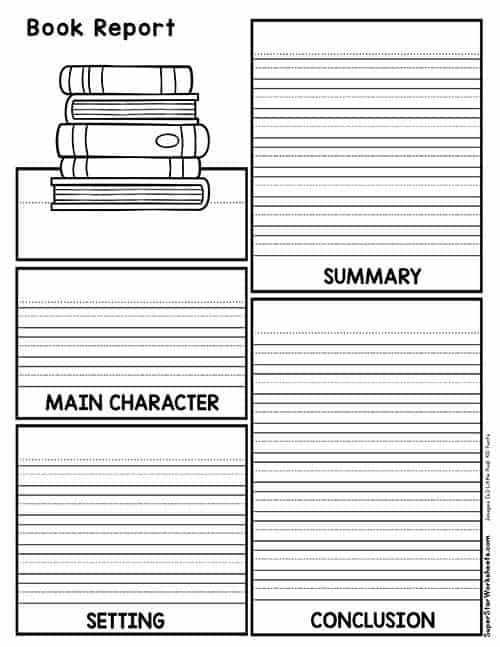 Perfect for elementary students, this layer book report template gives students writing practice while they have fun showing off their knowledge!
Fourth Grade Book Report Templates
If your child is in fourth grade, they may be ready to write a book report on their own. We've included a blank book report template along with some starting prompts, and areas to reflect on all the important parts of an exciting book.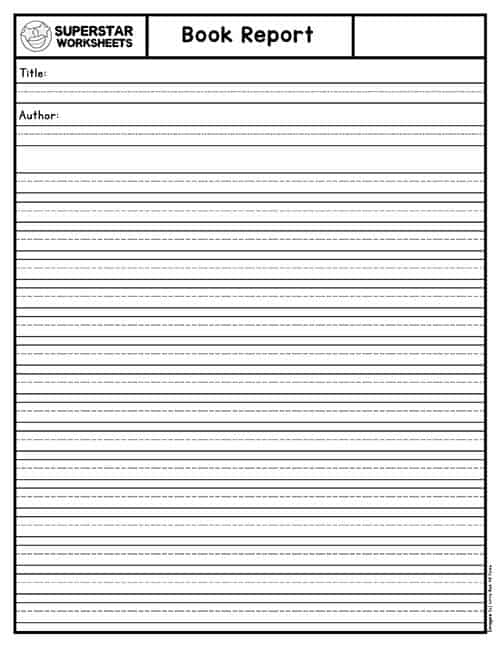 Blank book report template for upper elementary students to write.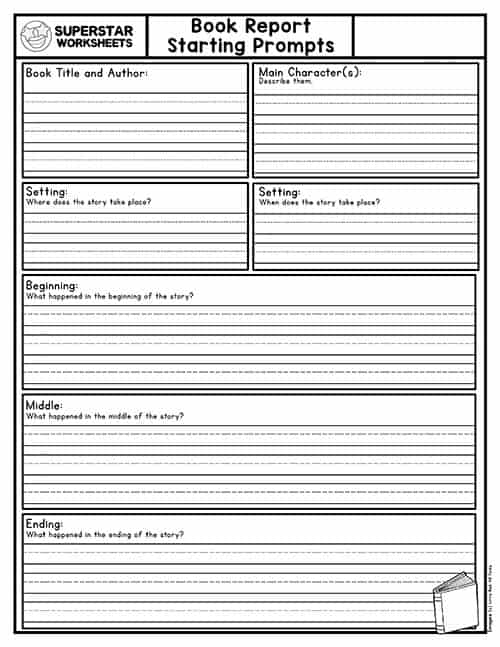 Starting prompts for book reports get students to think about a variety of questions.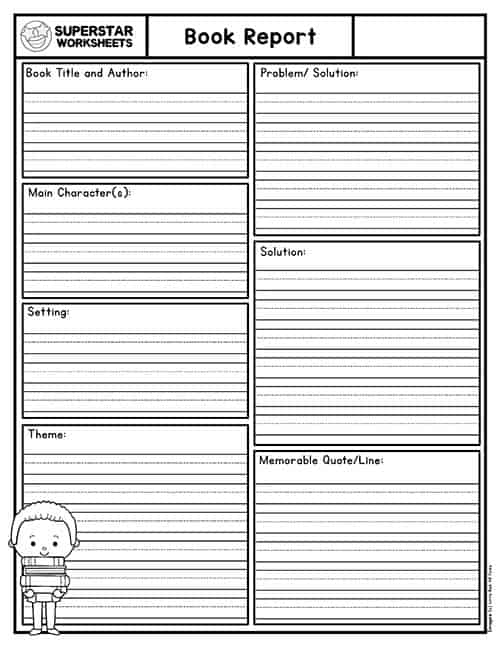 Students will write short paragraphs describing each of the sections of the book.