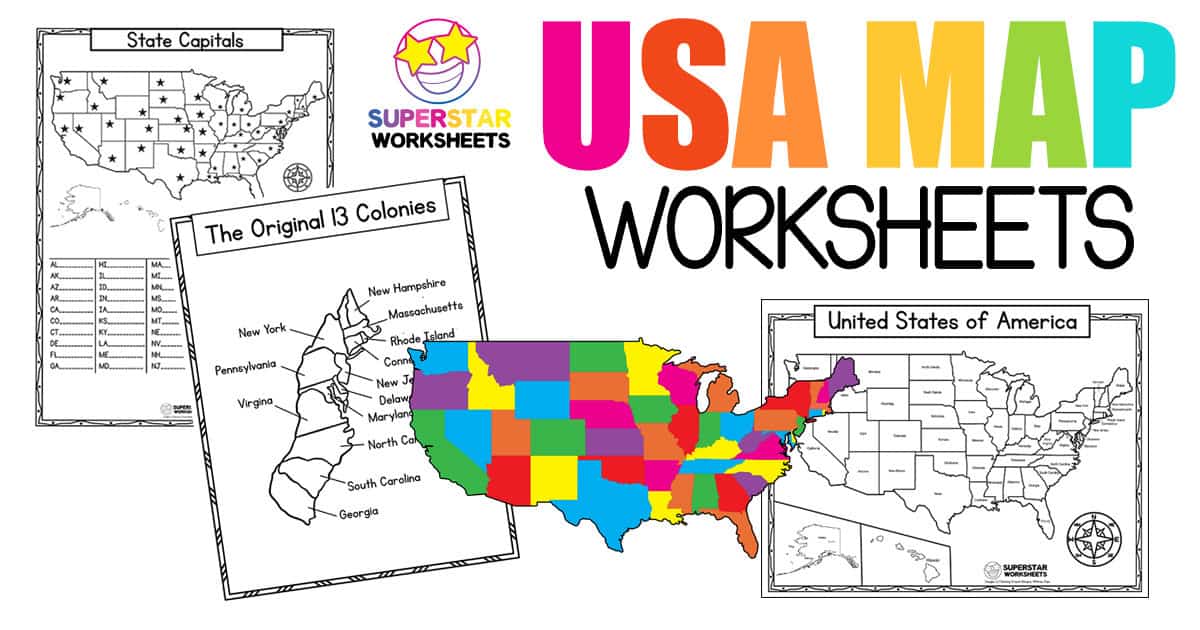 Start your students out on their geographical tour of the USA with these free, printable USA Map Worksheets. Your students will build their knowledge of state names, their capitals, abbreviations, locations, and regions. From labeled to blank maps, these worksheets will not only have your students learn but also test and retain the geography of the US.
USA Maps and Worksheets
With these free, printable USA maps and worksheets, your students will learn about the geographical locations of the states, their names, capitals, and how to abbreviate them. They are great as a stand-alone for your geography workstation and take-home activity packs!
50 States & Capitals Worksheets
Label US Regions Maps & Activities
13 Colonies Labeling Maps