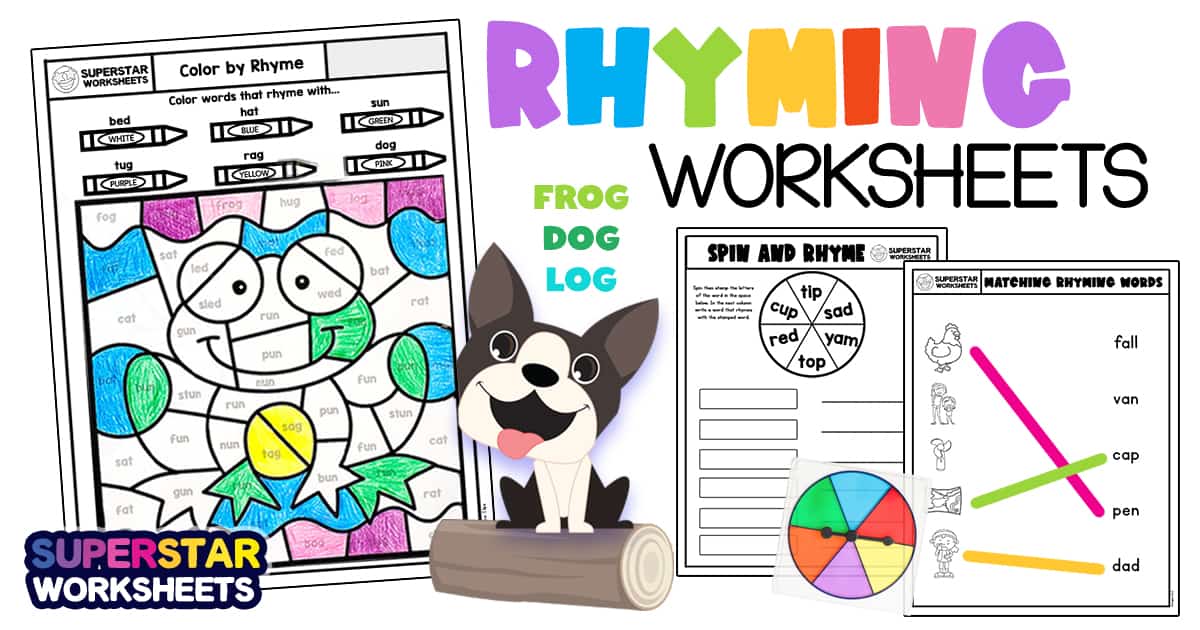 These wonderful Rhyming Worksheets For Kindergarten will give students early literacy skills through the use of a variety of rhyming games and activities. This resource was created for kindergarten-age students working on early writing and literacy skills. Rhyming activity pages for kindergarten give students rhyming, common letters, and sound practice. Looking for even more rhyming fun? Check out our Rhyming Mazes.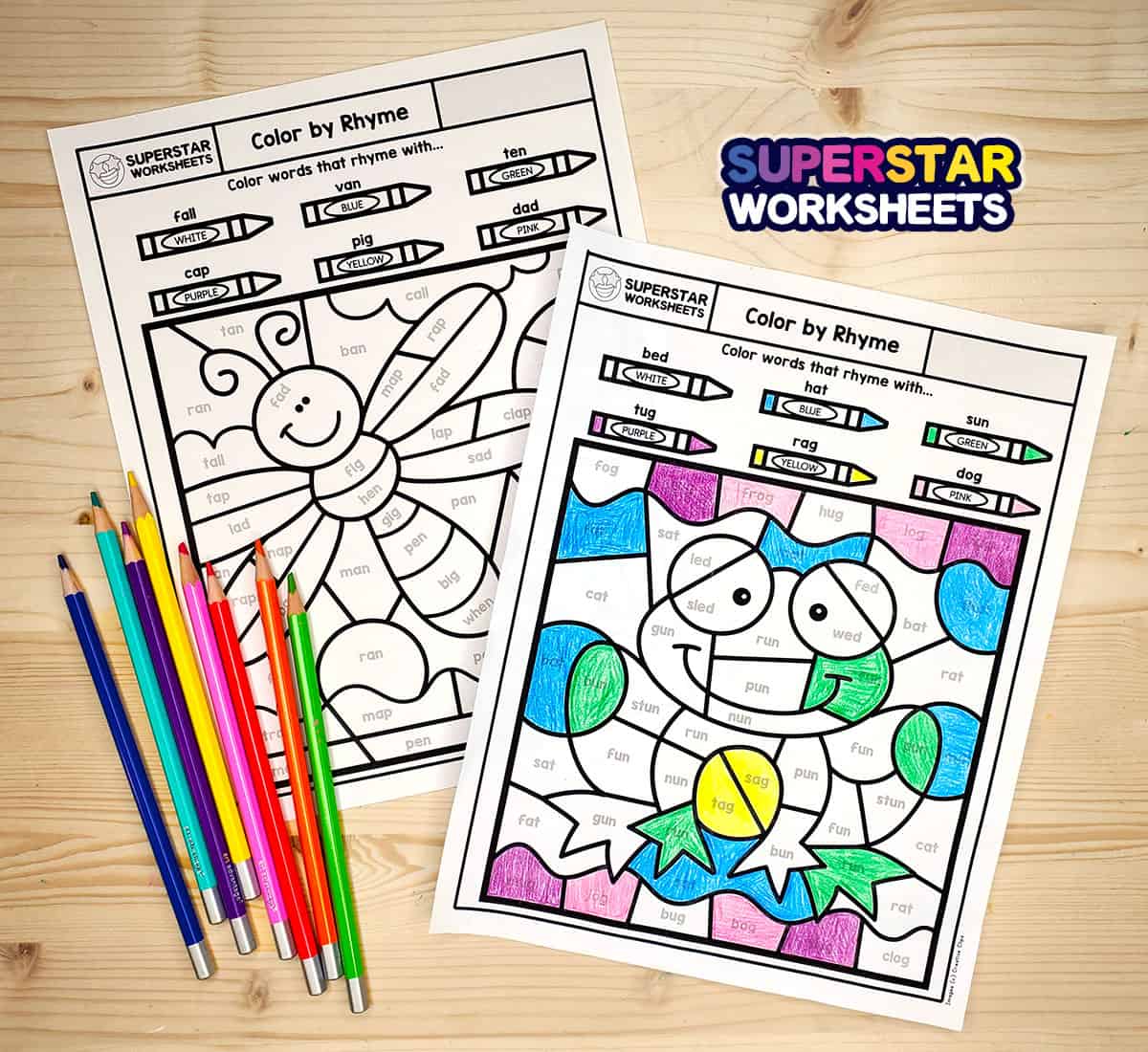 Rhyming Words Worksheets For Kindergarten
Early literacy skills are easy and engaging with these FREE kindergarten rhyming worksheets for kindergarten. Common letters, common sounds, and early writing skills are just a few of the standards and skills identified within these rhyming activity pages. Rhyming games are sure to engage even the youngest of learners.
Rhyming Games
These rhyming activities for kindergarten are easy to use and low prep! Simply print the activity pages, and give them to students with a set of colored pencils, crayons, and a pencil. Some activities also include cutting and pasting so a glue stick and scissors are needed. Students will practice rhyming with these activities. This will focus on improving students' early literacy and writing skills. Continue your student's literacy improvement with even more word practice as our Kindergarten CVC Worksheets are the perfect pair to this rhyming resource.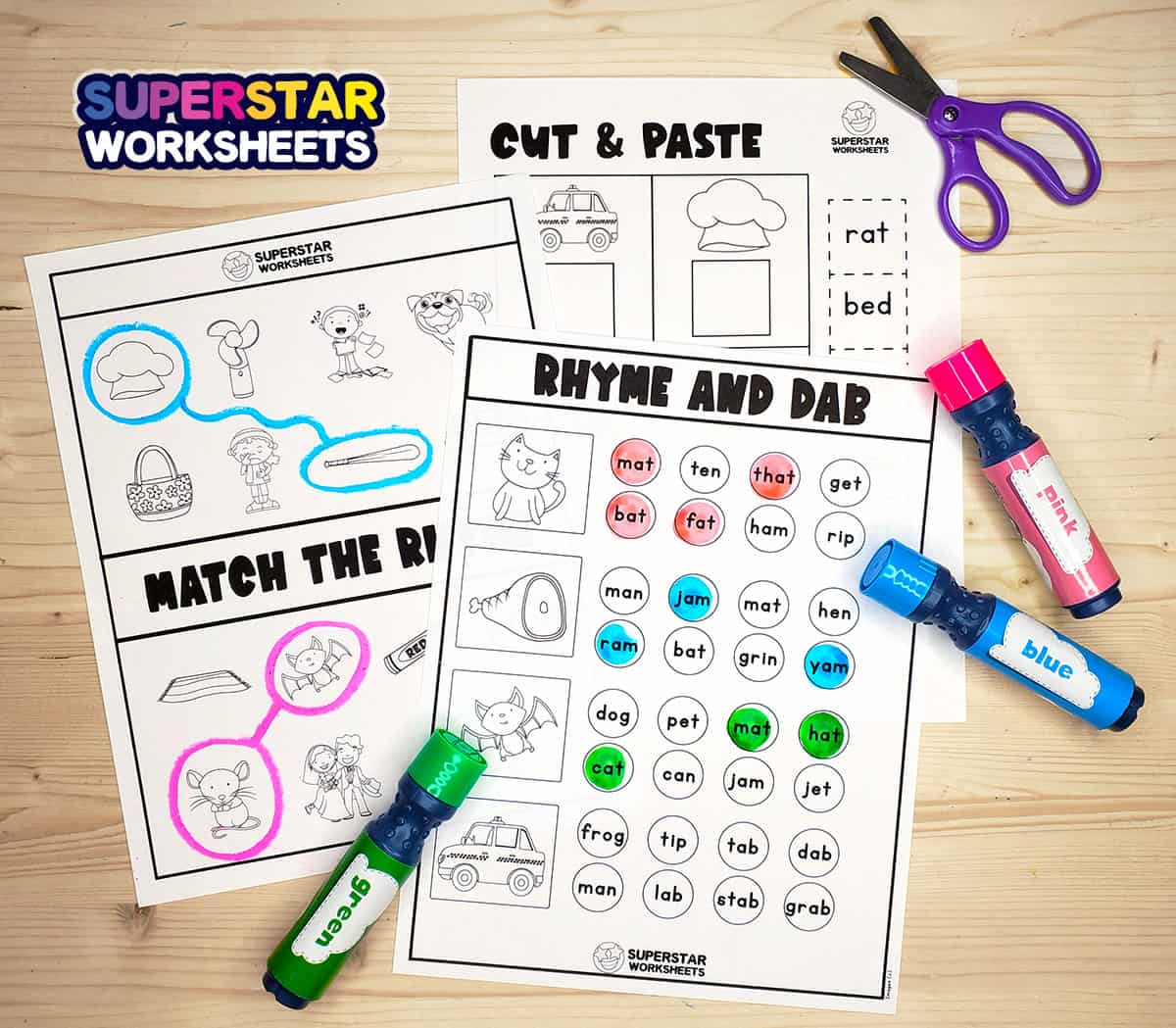 Rhyming Games For Kids
These adorable rhyming activities for kindergarten can be used independently, whole group, or in a small group/one-on-one setting. Students will love the cute designs and engaging coloring opportunities. You will love all of the amazing skills your students are developing! Pair this rhyming set with our READ Curriculum Notebook for optimal literacy growth.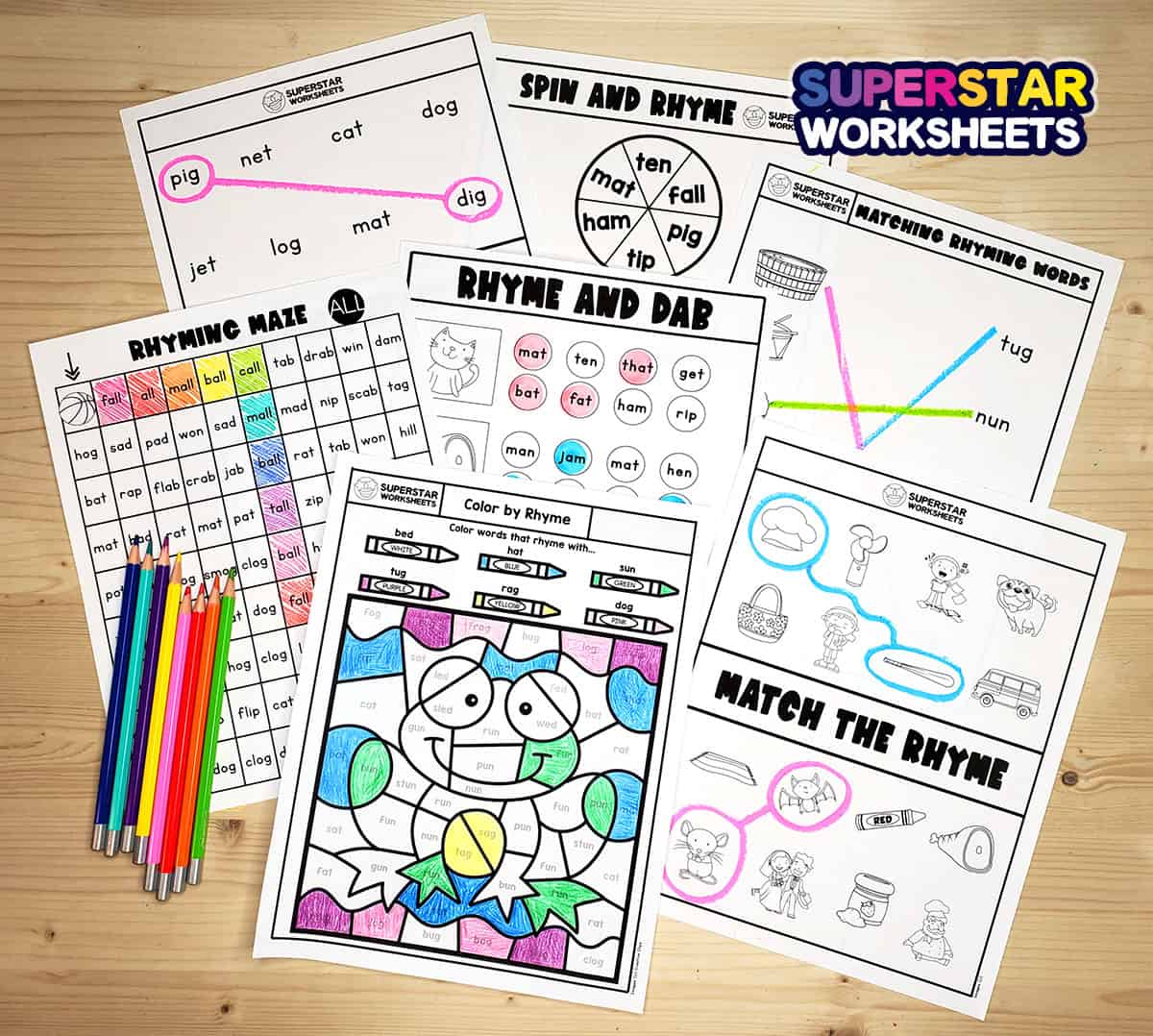 Rhyming Worksheets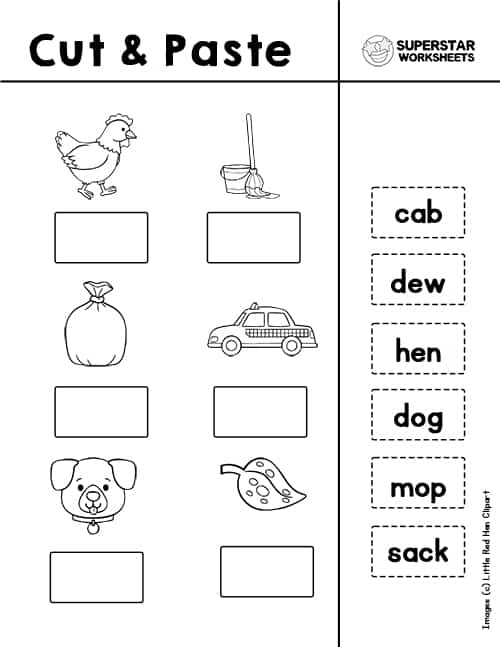 Adorable cut & paste worksheet for kindergarten students to practice rhyme.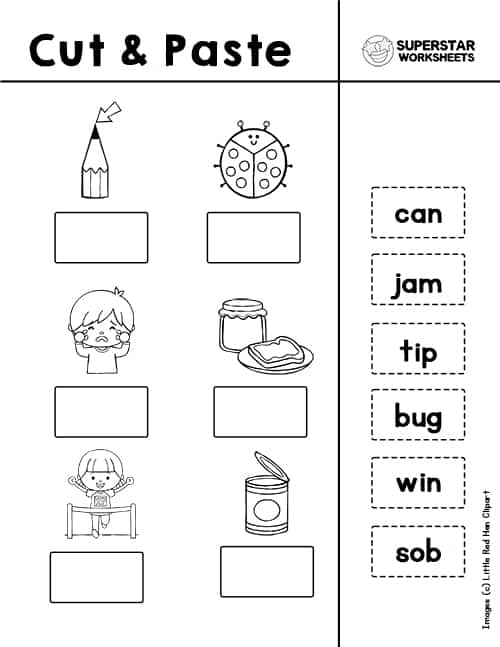 Rhyming is easy with this cute cut & paste activity worksheet. Simply print and learn!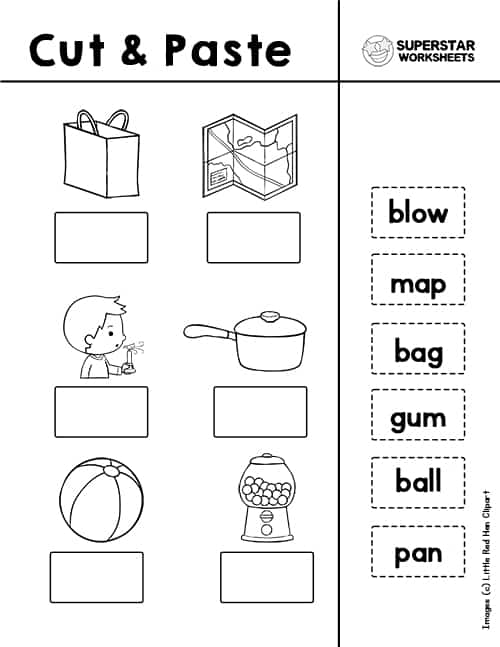 Low prep cut & paste activity page for kindergarten students will prepare students for early literacy and writing.
Rhyming Worksheets For Kindergarten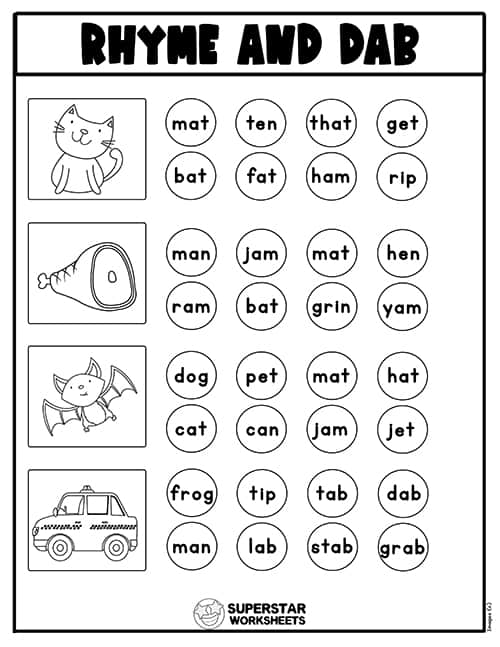 Students will be rhyming in no time when you incorporate this fun activity page!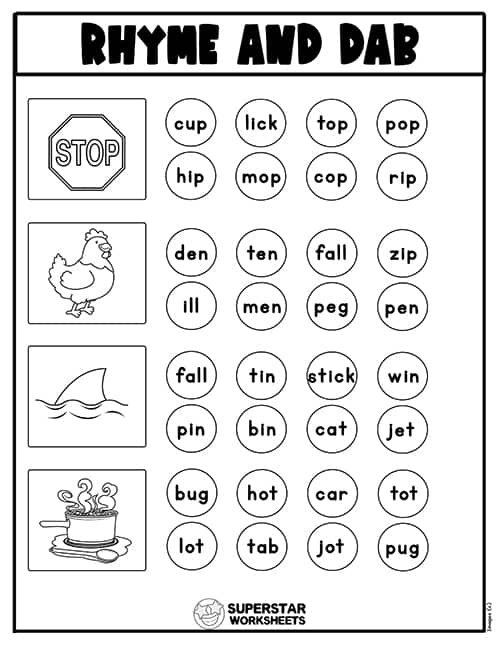 Learning rhyme? Kindergarten students will love this fun printable!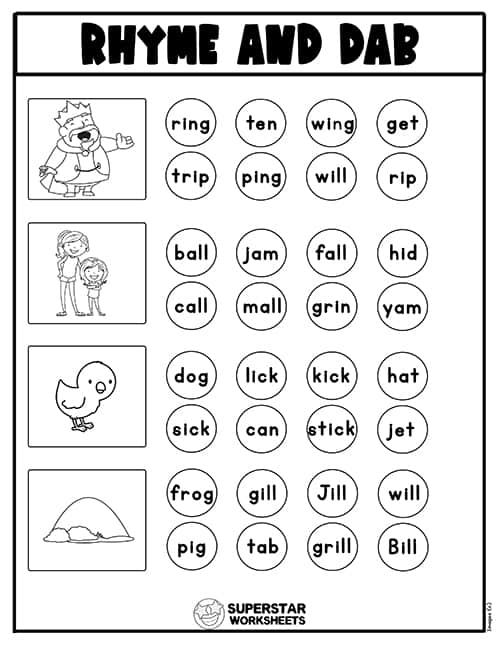 Can you find the rhyme? Kindergarten rhyming word worksheets to practice those early literacy skills.
Rhyming Games For Kids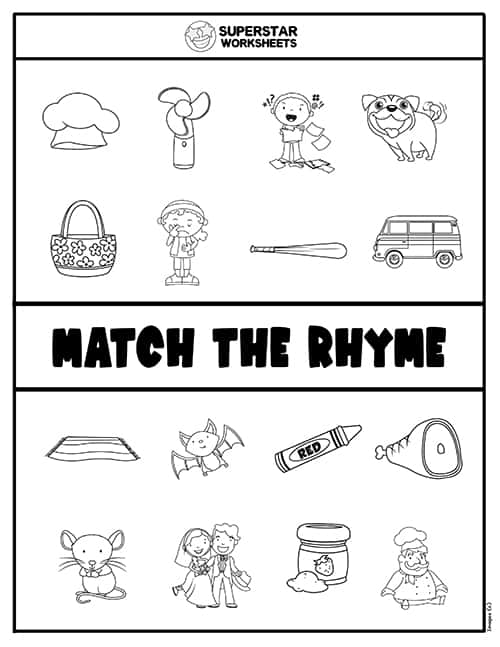 FREE rhyming activities for kindergarten! This matching worksheet is cute and engaging!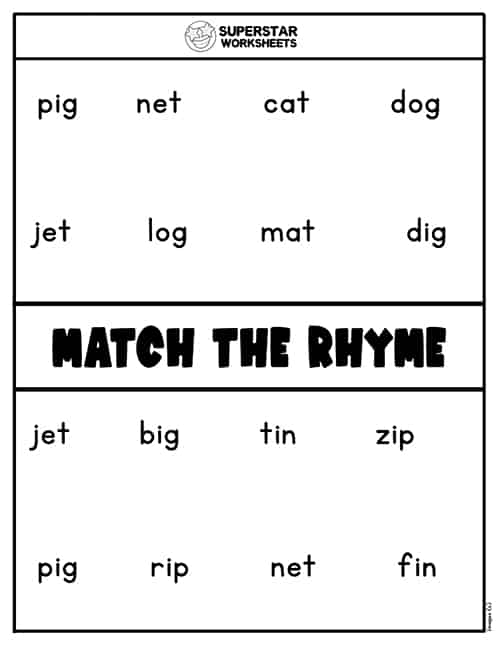 Engage kids with rhyme and early literacy skills. Print this page and give it to students.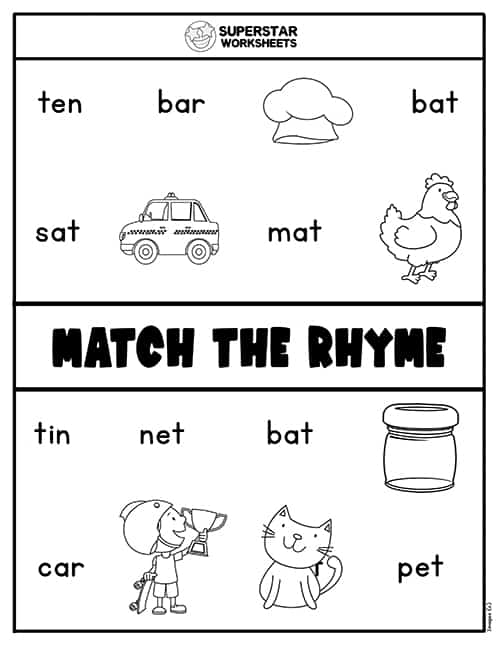 Learning to read? Use this cute rhyming activity page for kindergarten for extra practice.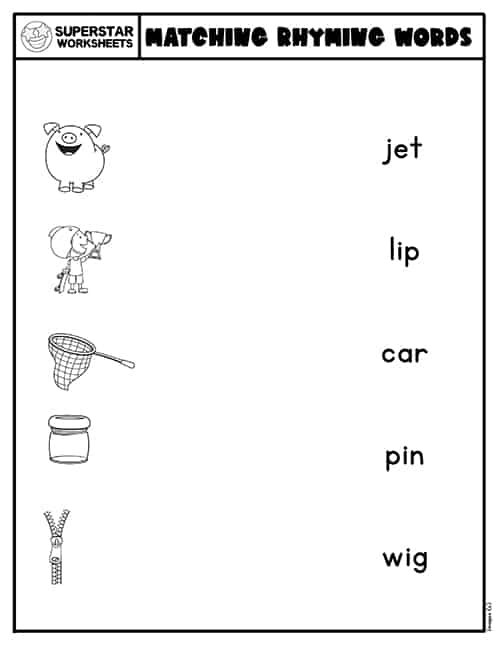 This kindergarten rhyming worksheet is great for extra practice as well as pencil control!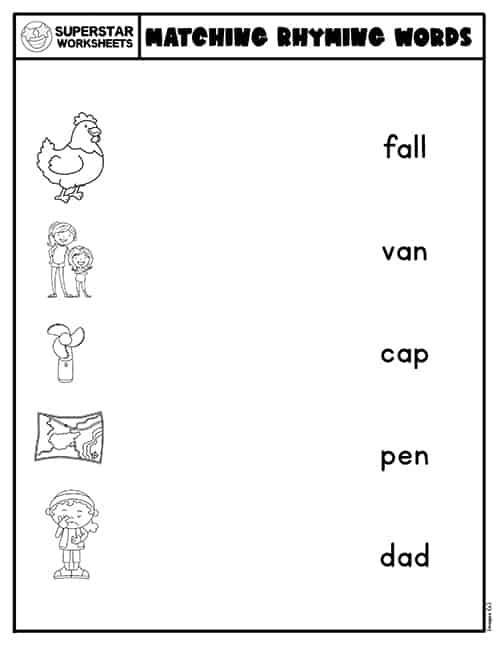 Match the rhyming words with our kindergarten rhyming activity pages. Kids will love it and you will love the learning!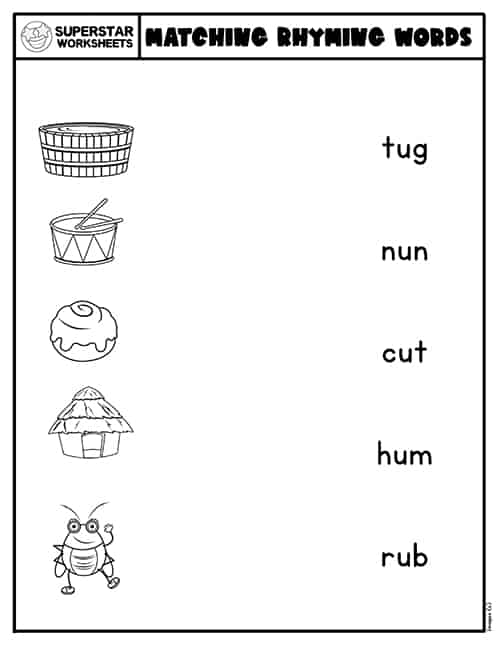 Kindergarten rhyming games are fun and engaging when teaching early literacy skills. Incorporate this worksheet to have fun learning simple rhymes!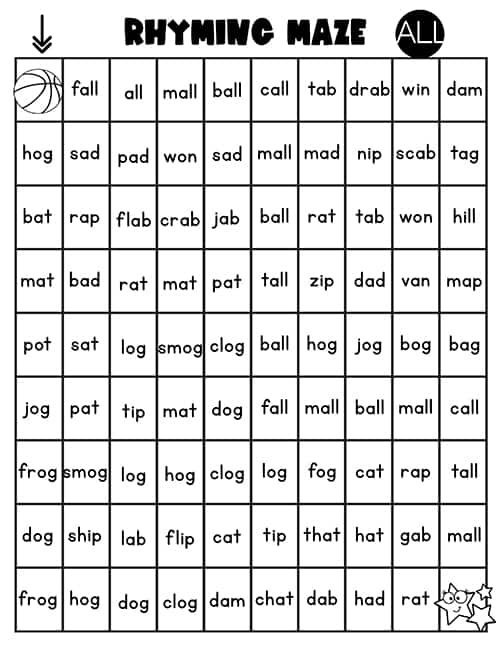 Are your students able to sound out simple CVC words? Use this rhyming maze activity page to promote literacy skills at home or in the classroom!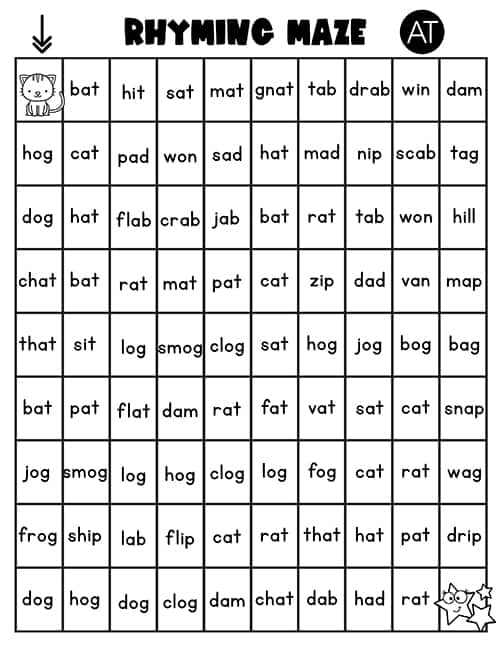 CVC rhyming activity pages for kindergarten will help students rhyme -at words. This FREE printable will help students read, write, and grow!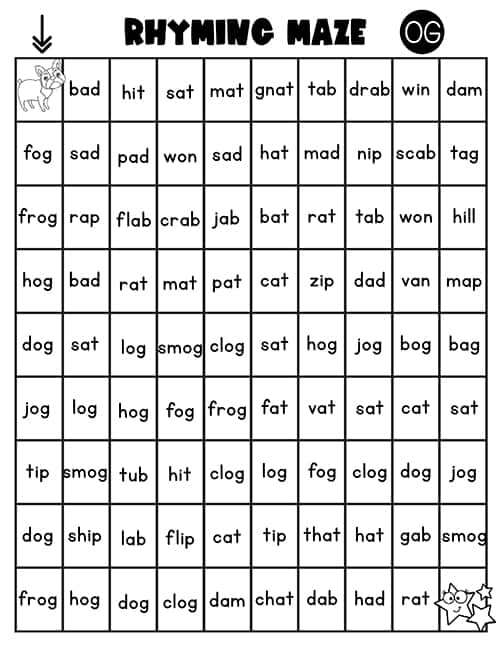 Give students rhyming practice in a small group or individually with this engaging rhyming maze. Simply print and go! Wow! That is easy!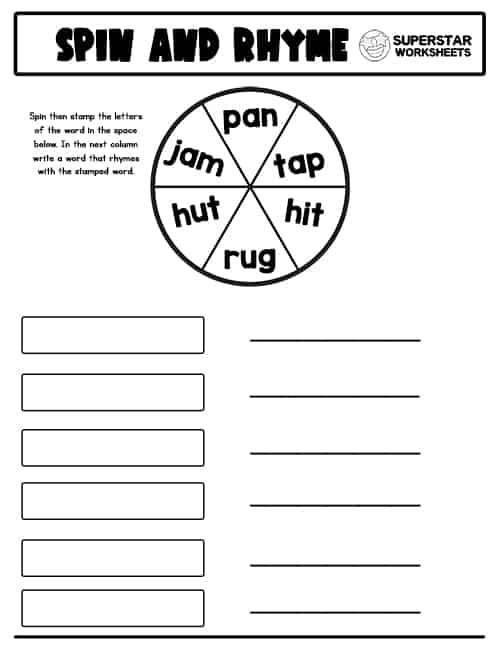 Our spin and rhyme activity pages will promote reading, writing, and rhyming skills!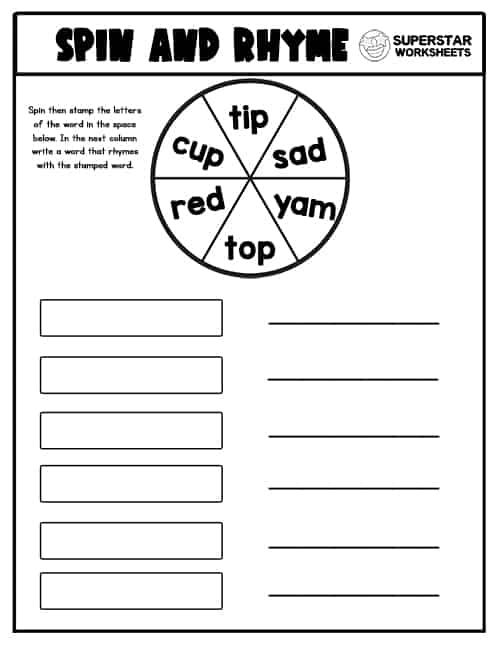 Grab a pencil and a paper clip and you've got the most engaging activity of all time!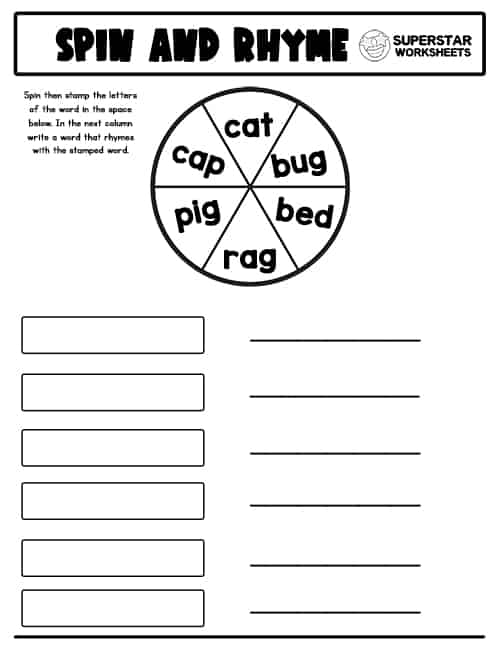 Grab this FREE rhyming activity page for kindergarten students to promote early literacy skills!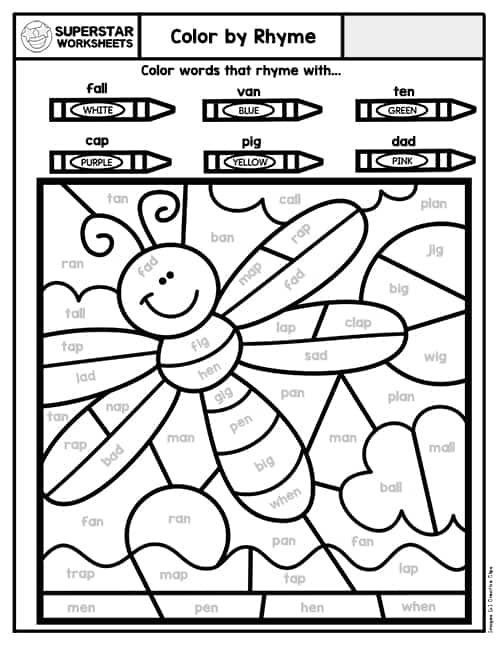 This fun, interactive kindergarten rhyming activity page is perfect for your next rhyming unit!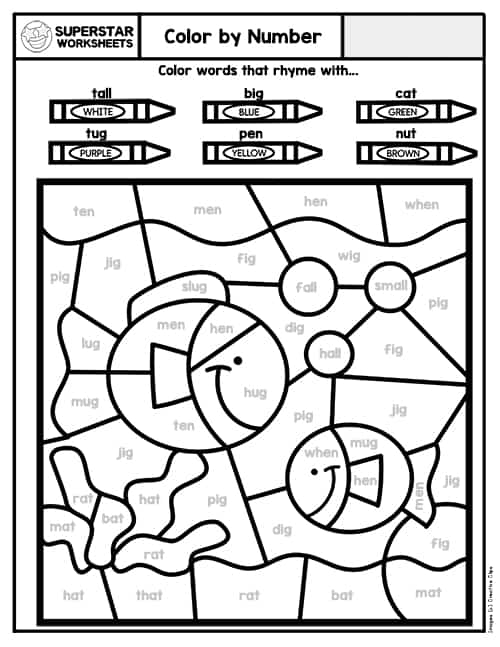 Add this cute printable rhyming activity to your next kindergarten independent activity.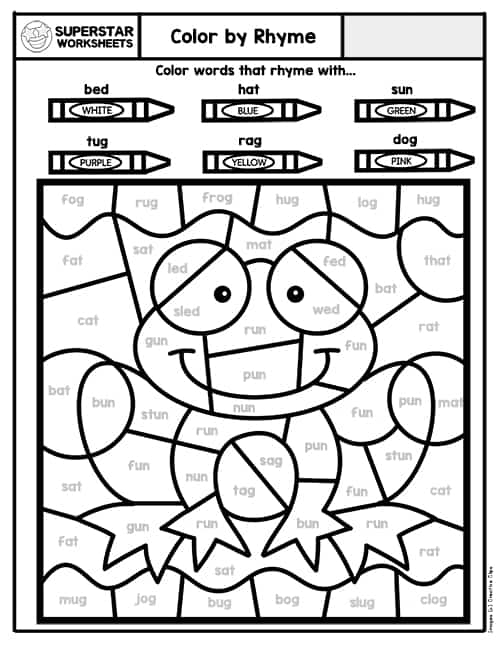 Rhyme and color with our kindergarten rhyming activity pages.