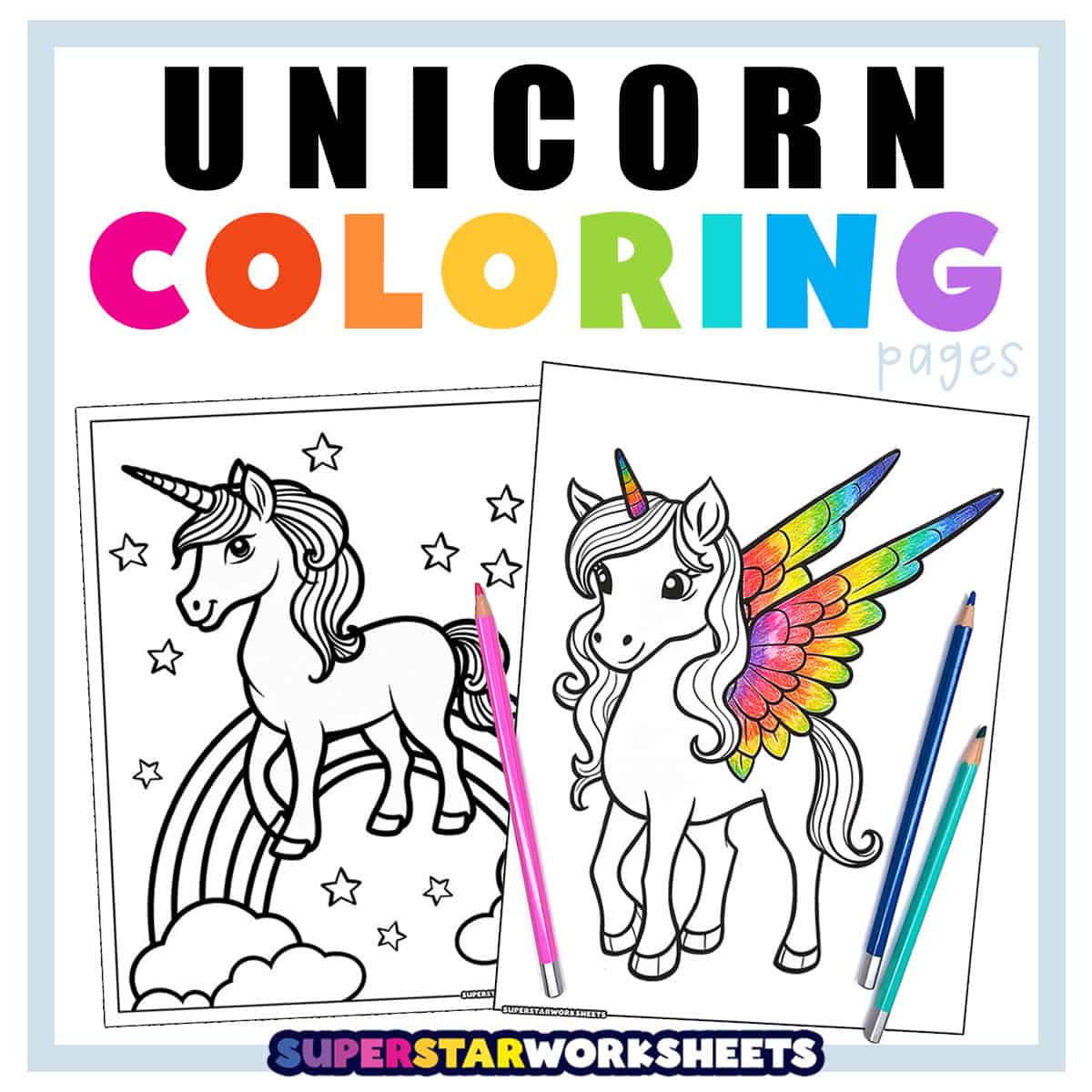 Free Unicorn Coloring Page
Free unicorn coloring pages for kids! Our printable unicorn coloring sheets are the BEST unicorn coloring pages out there, and you can download and print each PDF file below for your students to color in today. These simple thick, black outline designs make for easy unicorn pictures to color, and your kids will have fun coloring all the beautiful, cute, adorable, whimsical, magical unicorns below!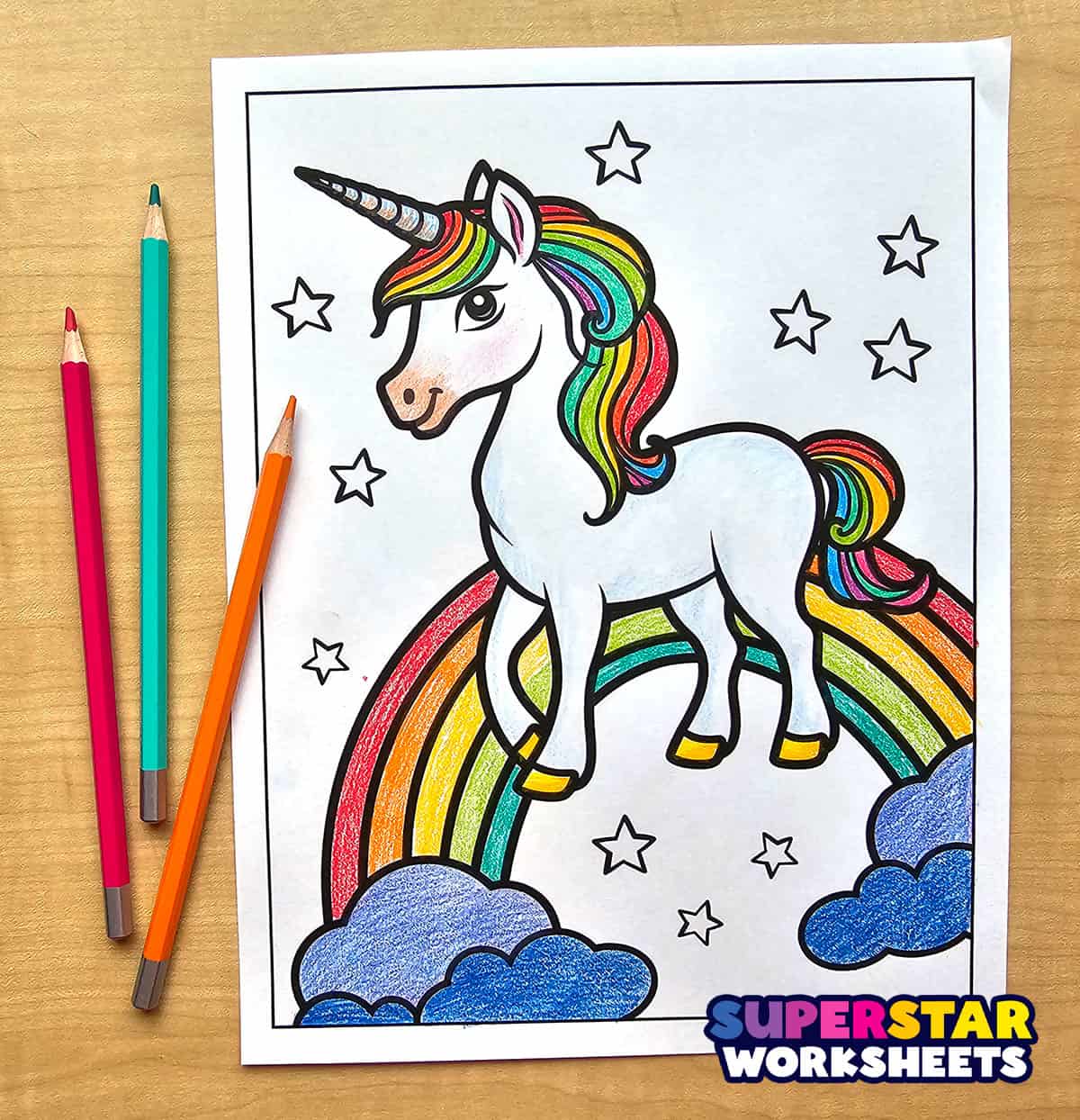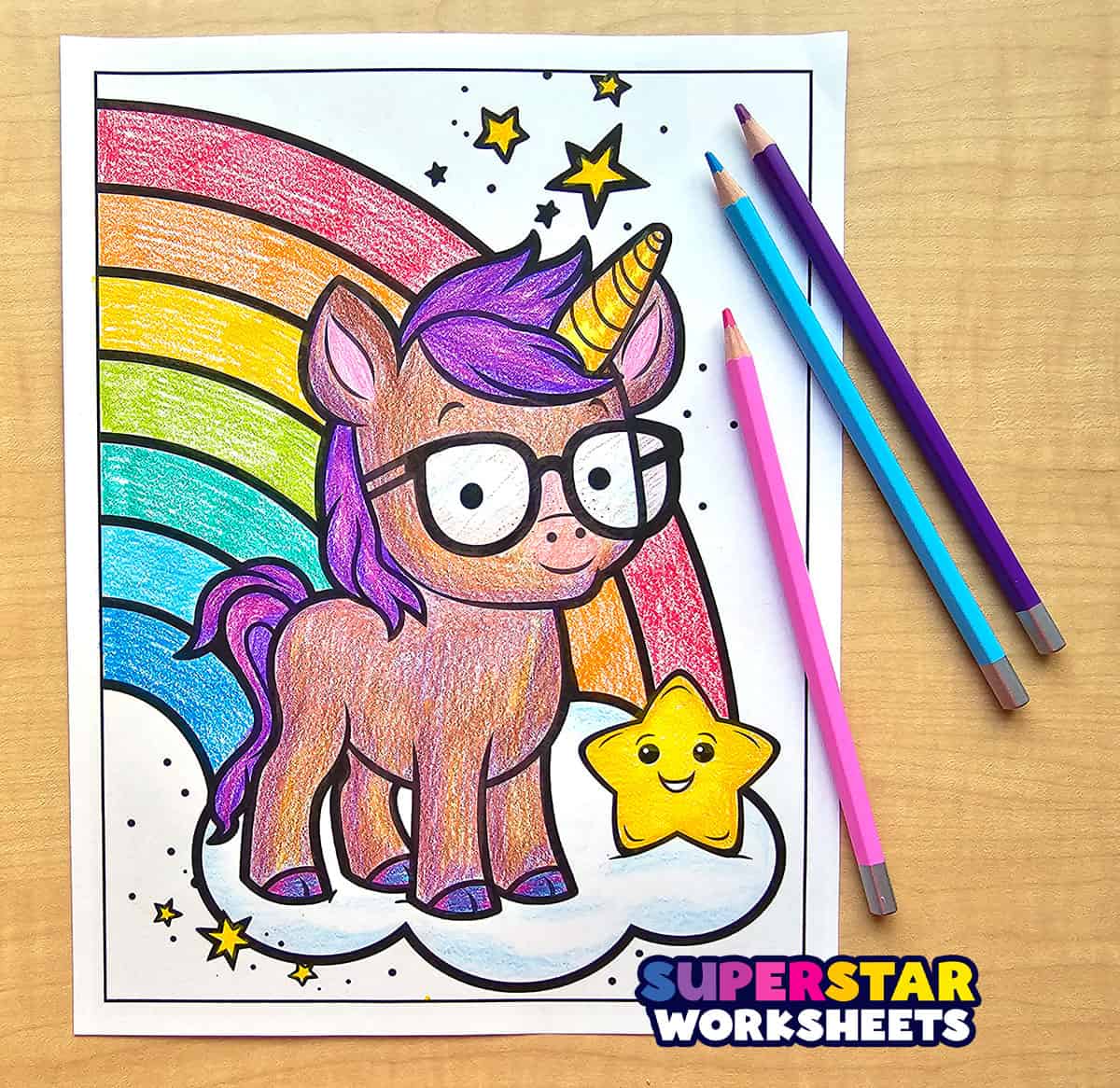 Free Unicorn Coloring Pages
Our free printable unicorn coloring pages have been specially designed to bring joy and excitement to your students. With thick black line outlines, simple coloring sections, and uniquely creative designs, we're sure your kiddos are going to love these printable unicorn pictures to color.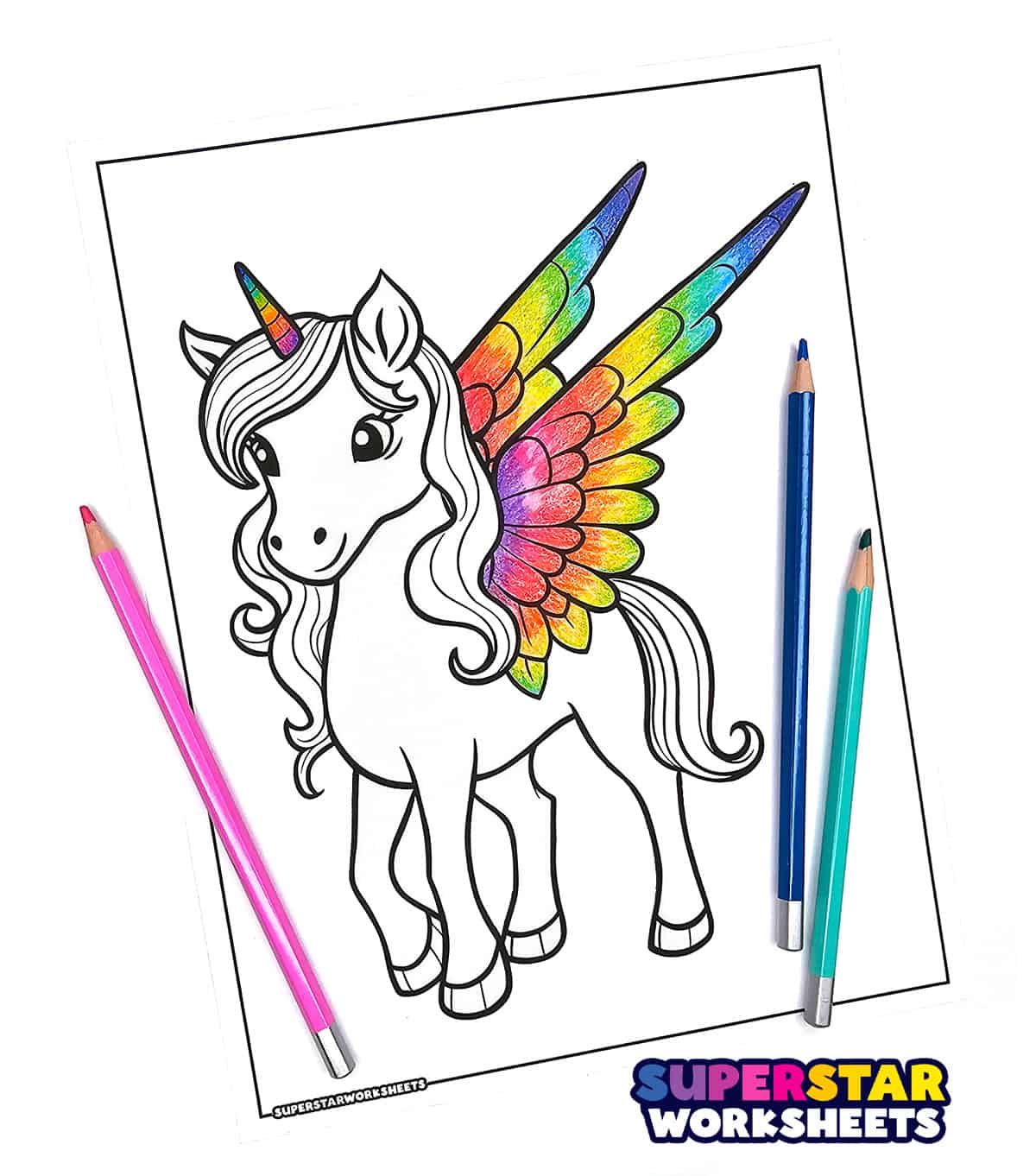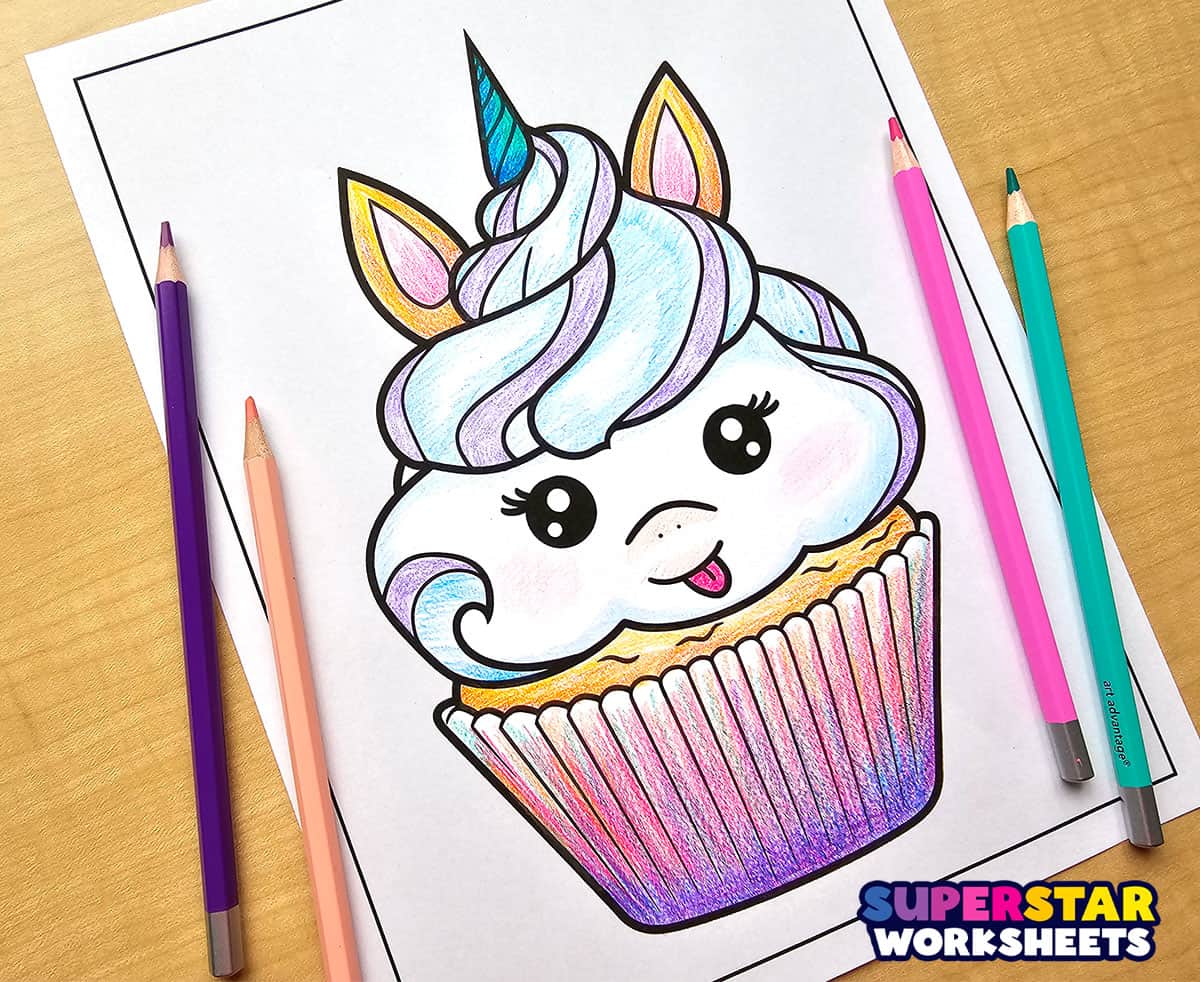 Unicorn Doodle Coloring Pages
These coloring pages have the look and feel of hand-drawn doodles and sketches. These fun patterns are simple and fun to color with your kiddos. You might even use them for simple drawing prompts as each of the elements are really simple to draw.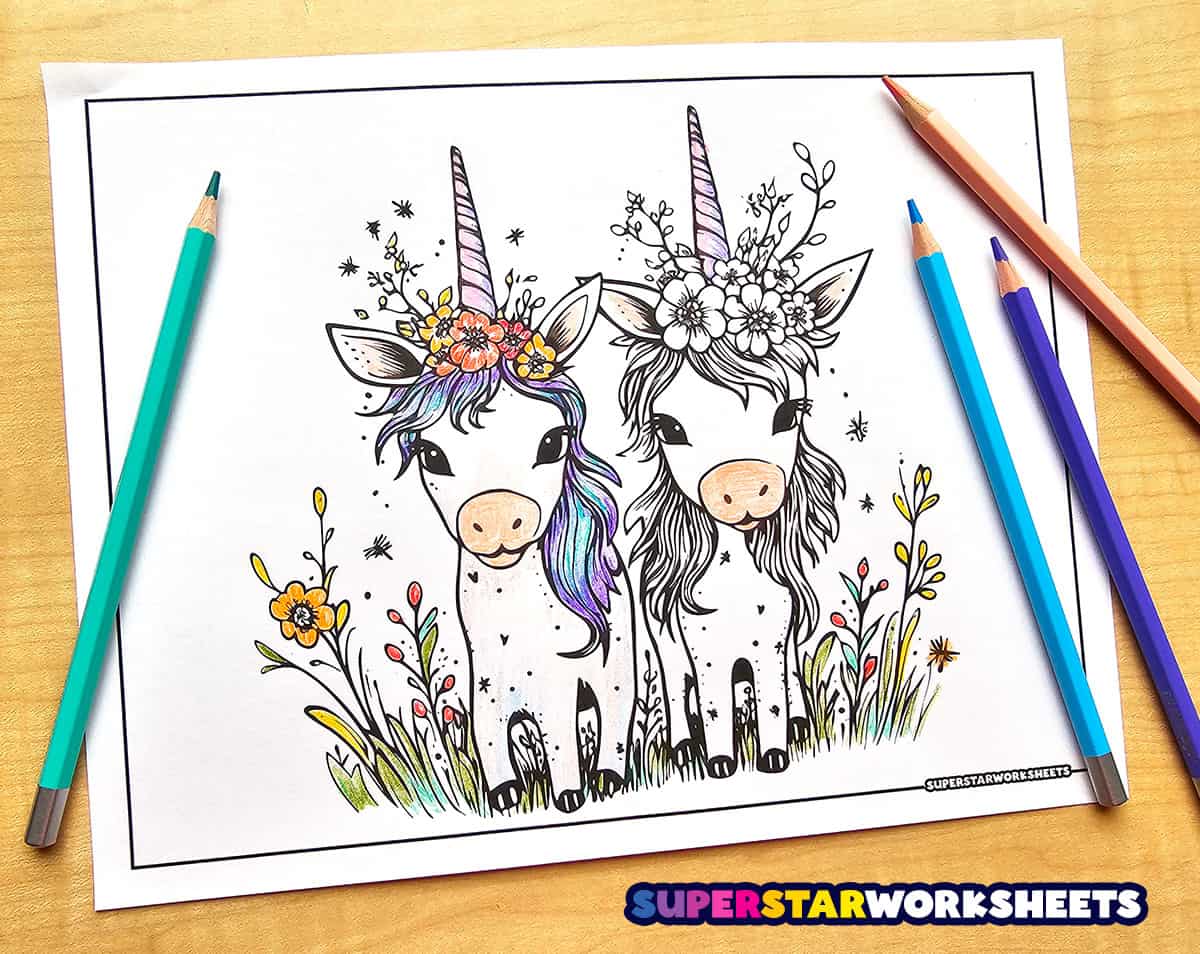 Magical Unicorn Coloring Pages
These unicorn coloring pages are suitable for older children and adults. With intricated designs, and detailed styling, these magical creatures are wonderful for simple, relaxing coloring activities. Many work well with colored pencils, or any medium you choose.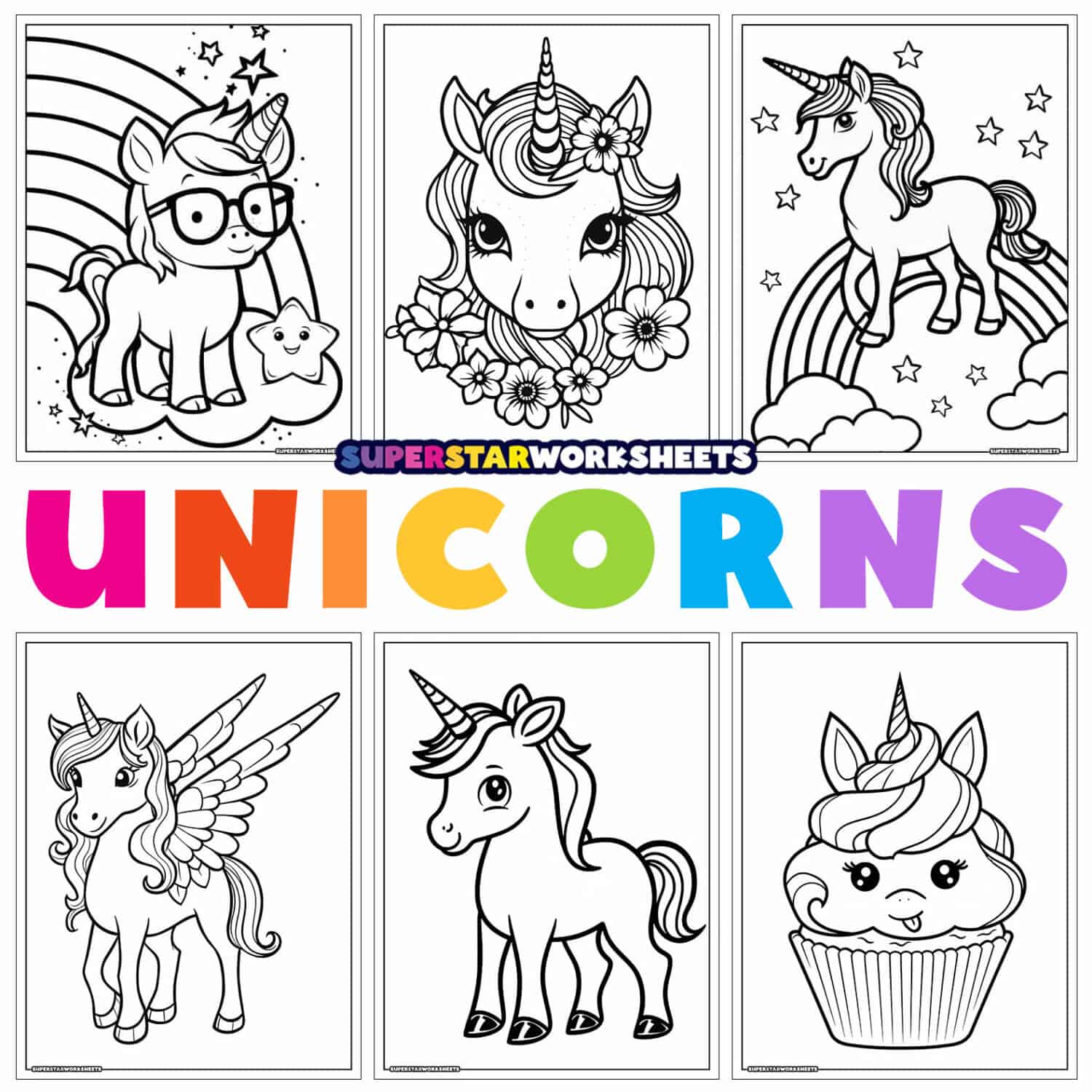 Flying Unicorns with Wings Coloring Pages
These unicorn coloring pages feature flying unicorns, unicorns with wings, unicorns standing or sleeping in the clouds, rainbow backgrounds, and starry skies. These magical coloring sheets are great for older students with more patience for coloring small details. Ready for more unicorn magic? Try this beautiful Unicorn Horn Art Project with your kids today.