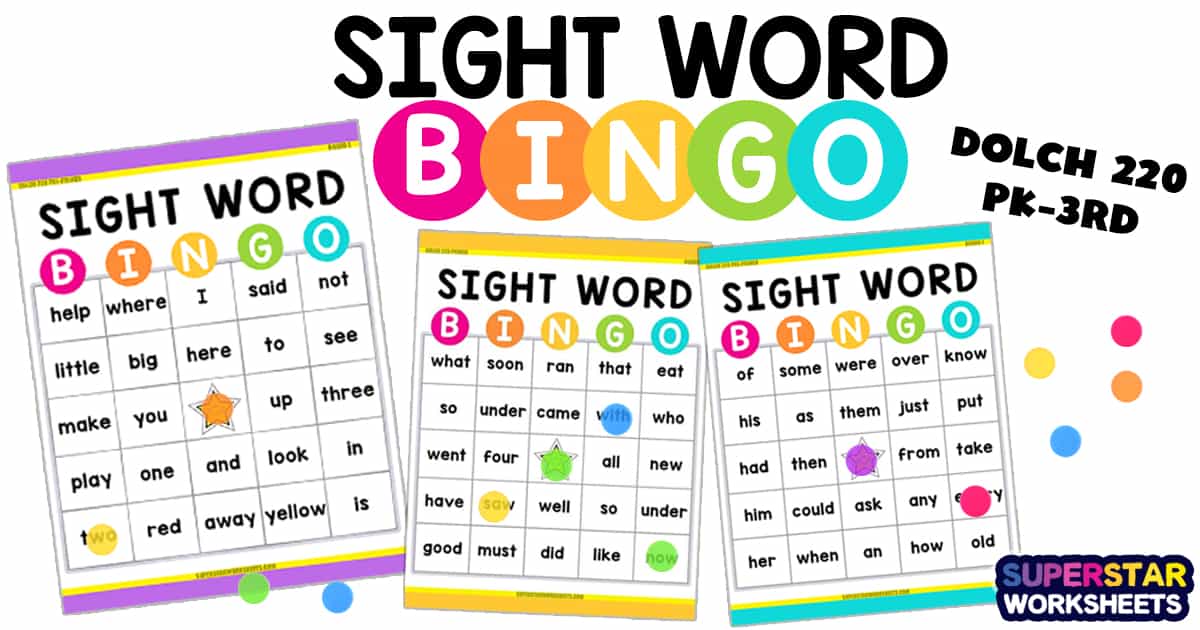 FREE Sight Word BINGO games for preschool, kindergarten, first, second, and third grade. These Dolch sight word bingo cards are fun and free to play with your students and provide you with hands-on sight word learning activities. Best of all our BINGO sight word cards are color-coded to match our free sight word flashcards, so you can reinforce and repeat key sight words by grade level. If you are looking for more sight word learning fun, check out our Sight Words Curriculum today!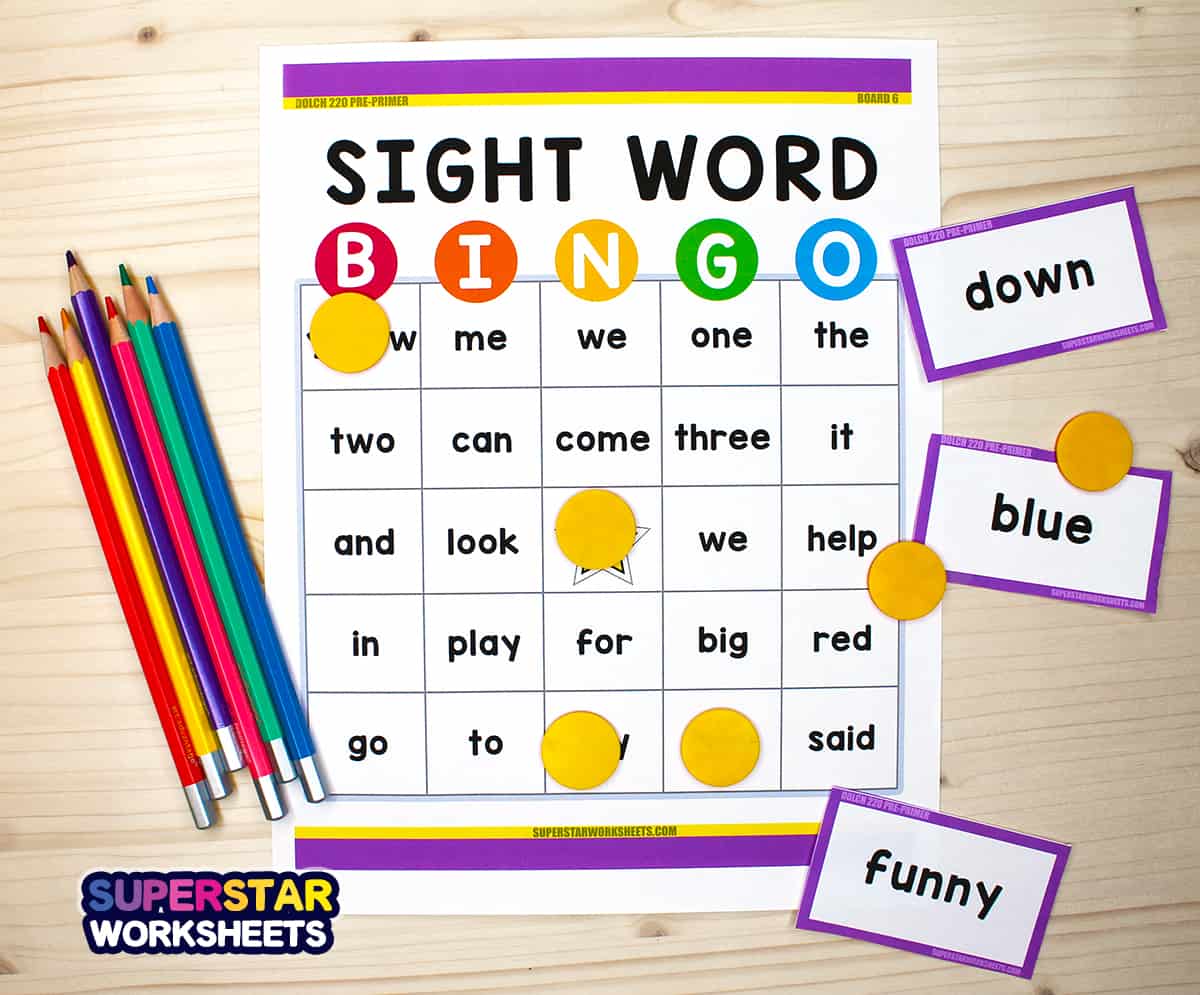 Preschool Sight Word BINGO
Preschool sight word BINGO cards promote reading and problem-solving skills. Words are based on the Dolch sight word list. Playing games and engaging in fun activities will give your preschoolers ample opportunities for learning. Free Sight Word Printables make the perfect pairing to this BINGO set. Use these printables for extra practice.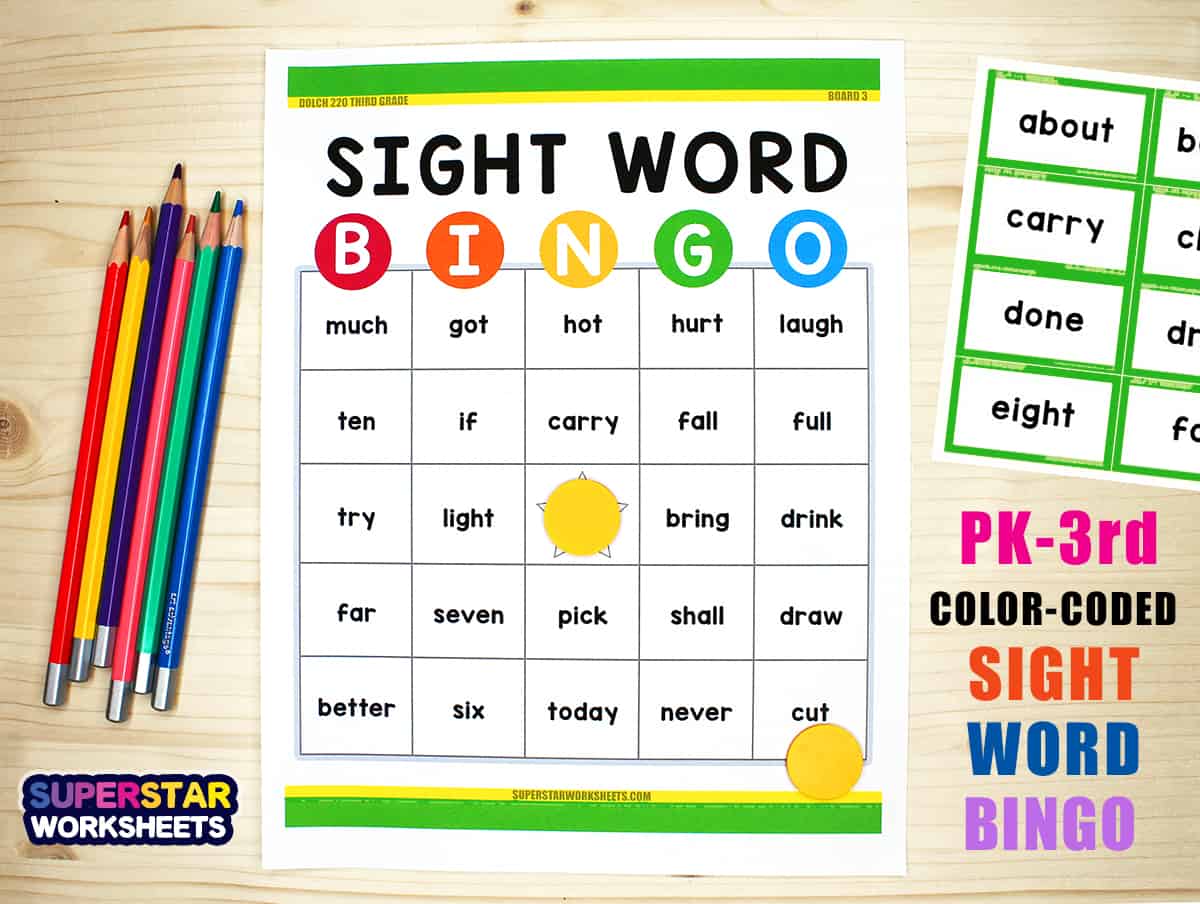 Kindergarten Sight Word BINGO
Dolch sight word BINGO for Kindergarten is the perfect way for students to gain confidence in reading. Learning sight words can be fun when playing BINGO! This set is easy to use! Simply print in color on cardstock and laminate for extended use. Students will each need a set of counters to use when playing the game. This game promotes reading fluency, listening skills, and problem-solving skills. Our color-coded BINGO cards are the perfect pair to Sight Word Flashcards. Use the color-coded flashcards as calling cards when playing BINGO!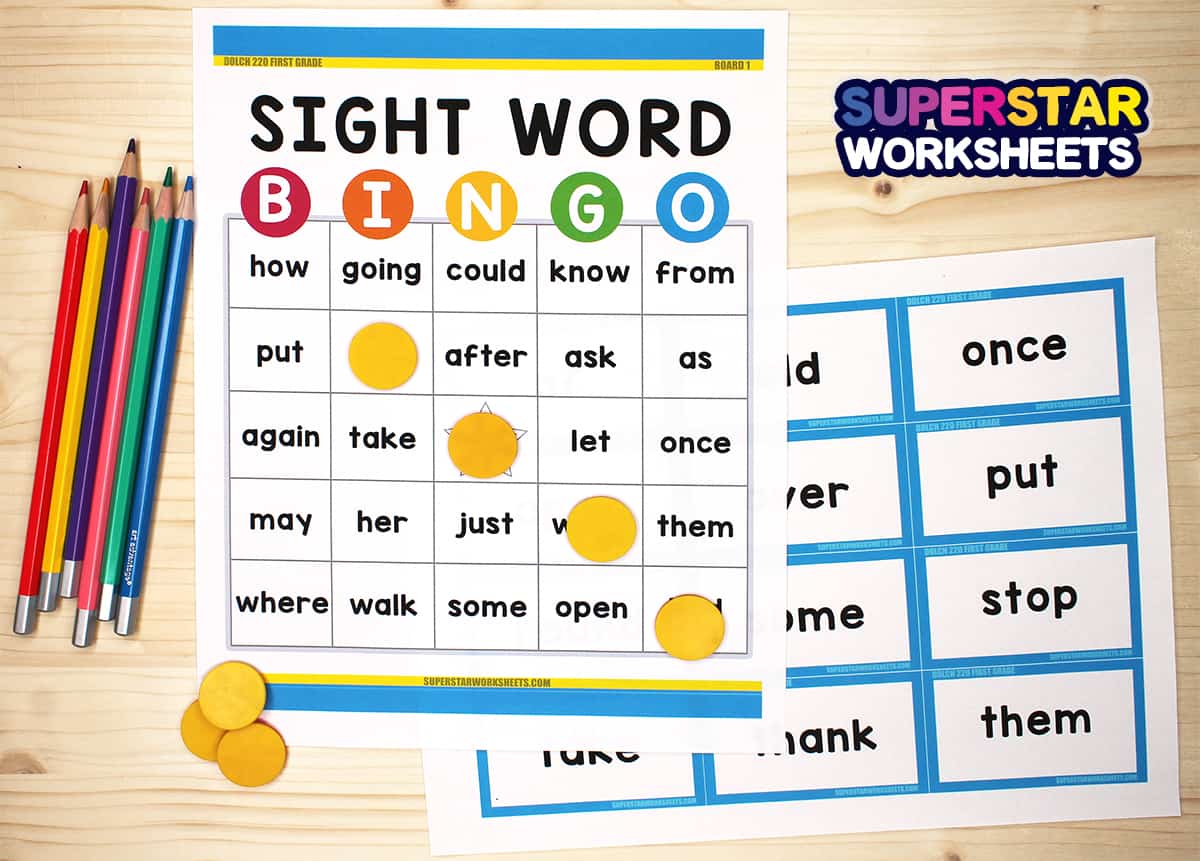 First Grade Sight Word BINGO
Your first graders will be ecstatic about this BINGO with sight words game. Our low-prep resource is sure to engage all of your young learners. The use of Dolch sight words promotes strong reading skills and our BINGO game creates great sight word fluency. Use our Sight Word Flashcards as calling cards and Dolch Sight Word Lists to keep track of words called.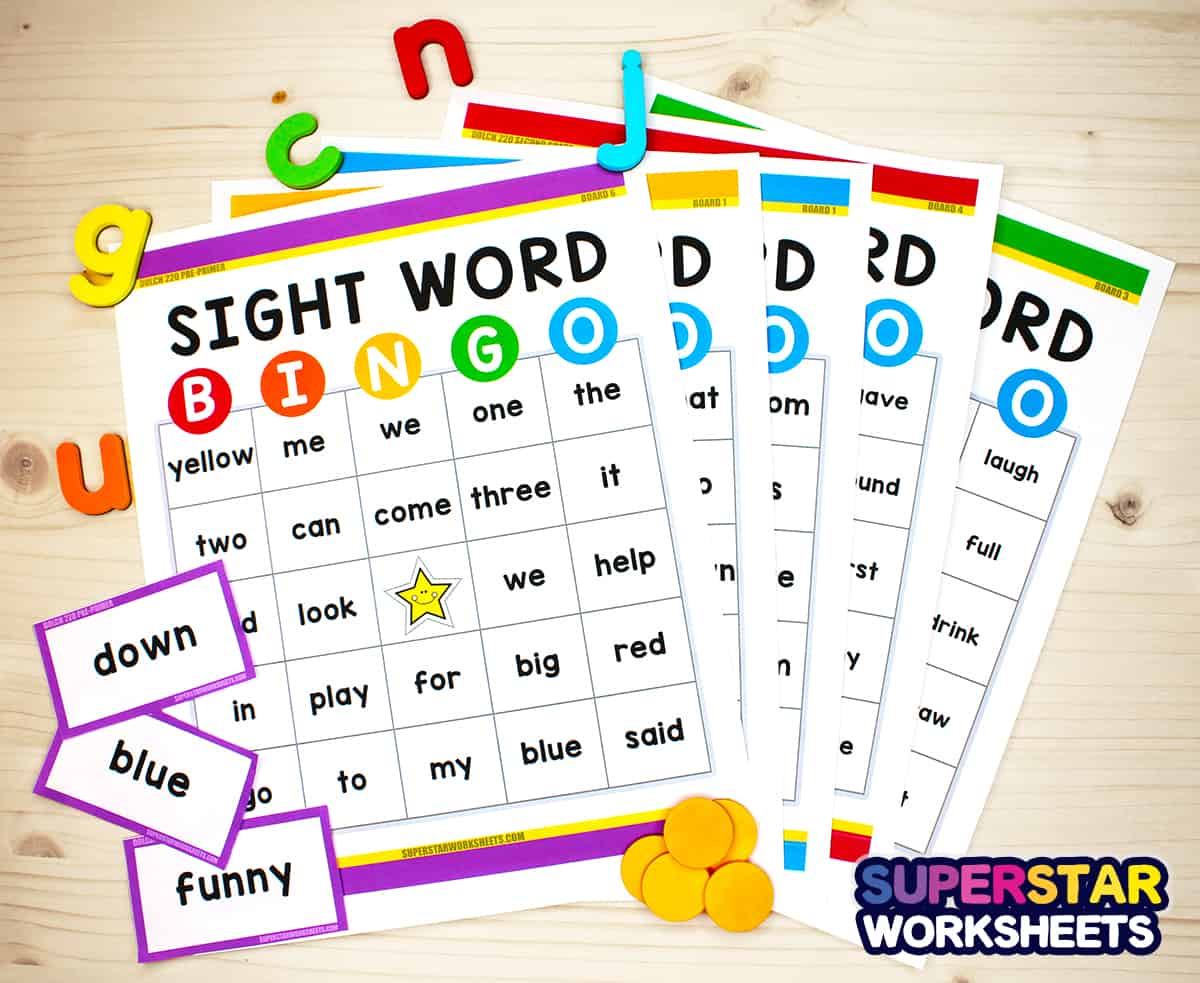 Second Grade Sight Word BINGO
BINGO sight word game for second-grade students promotes reading and listening skills. Students have fun playing games while memorizing sight words that are necessary when learning to read and write. These bright BINGO cards are engaging and appeasing to young students.
Third Grade Sight Word BINGO
Third-grade students will enjoy playing BINGO to practice sight word fluency. Students can practice reading and writing sight words based on the Dolch sight word list. This resource is easy to use and low prep. All you need to do is print the BINGO cards and give students counters to play. Continue your sight word learning practice with our Sight Word Bundle. This is perfect for students wanting even more practice to push their learning further.
Nouns Sight Word BINGO
Your students will enjoy practicing sight word fluency using these noun BINGO pages. Students will read, recognize, and write noun sight words with this interactive game. Your students are sure to enjoy this engaging BINGO game set while also learning all about nouns!