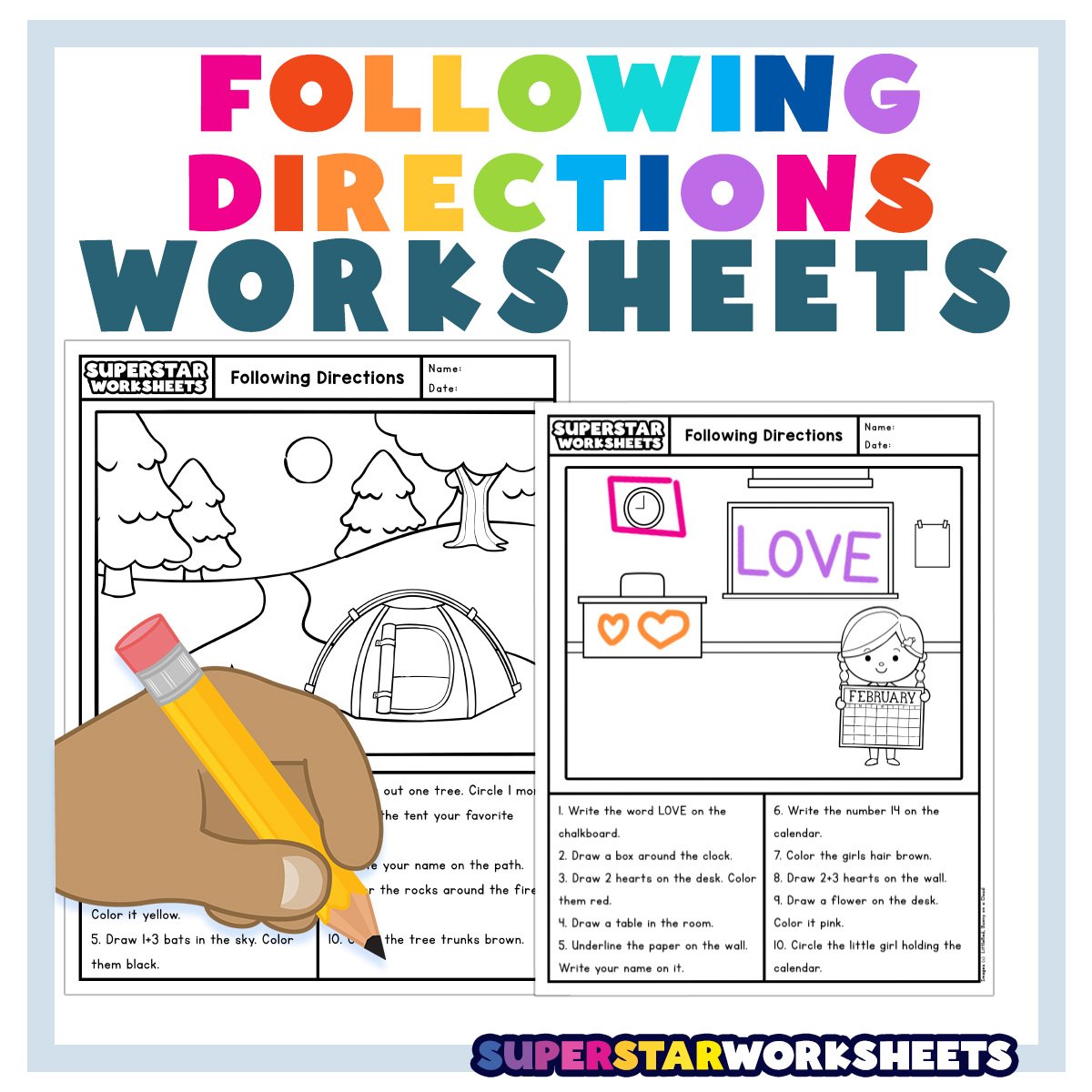 FREE Following Directions Worksheets for children! When completing these printables, students will practice reading, writing, coloring, and drawing. These worksheets will teach your kids how to follow directions, step by step. Teachers! If you need more fine motor activities for your students please take a look at our Fine Motor Bundle today!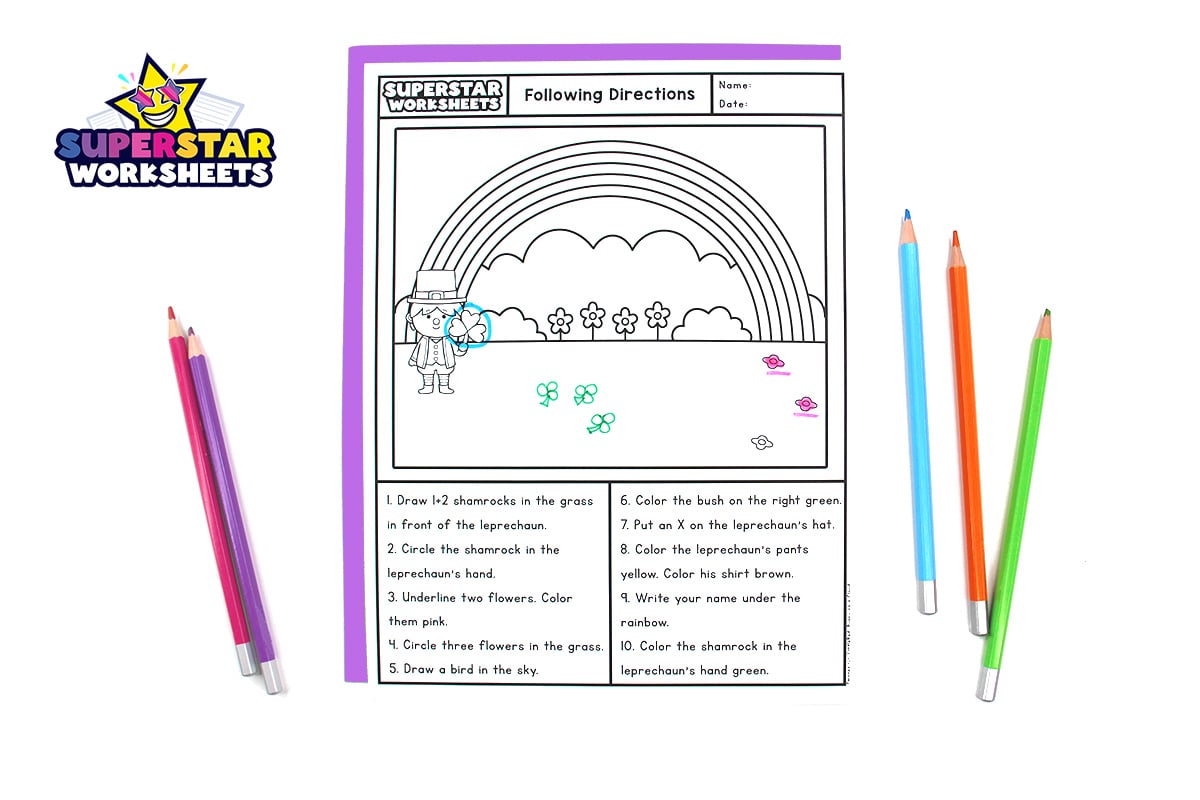 Free Following Directions Worksheets PDF
Students will learn problem-solving skills when completing these direction-following printables. Our collection of following directions worksheets covers a wide range of questions for your students to answer. Each following directions worksheet has its own unique set of instructions and pictures to color.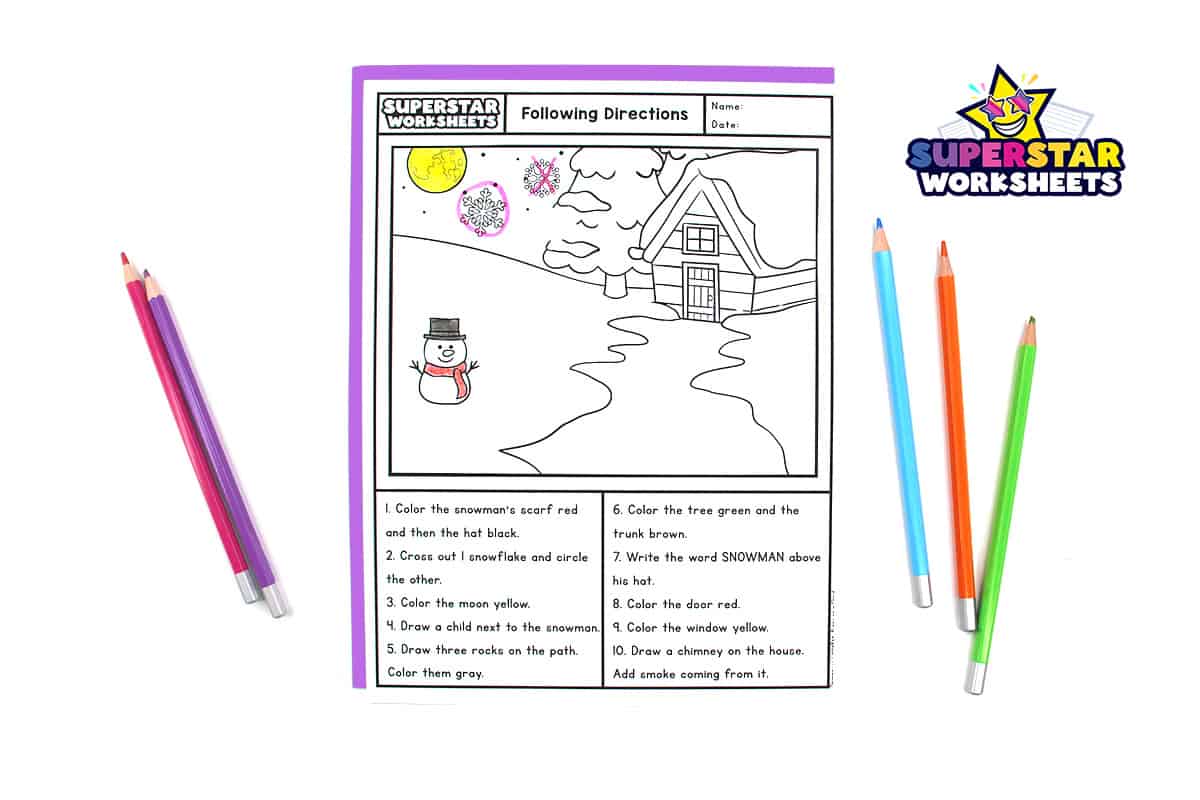 Printable Following Directions Worksheets
Our worksheets are filled with engaging in activities that require your kids to pay close attention to details. Following directions is a fundamental skill that all children need to learn. By engaging with these worksheets requires students to pay close attention to details and execute specific instructions. Anchor text to Related Internal Content.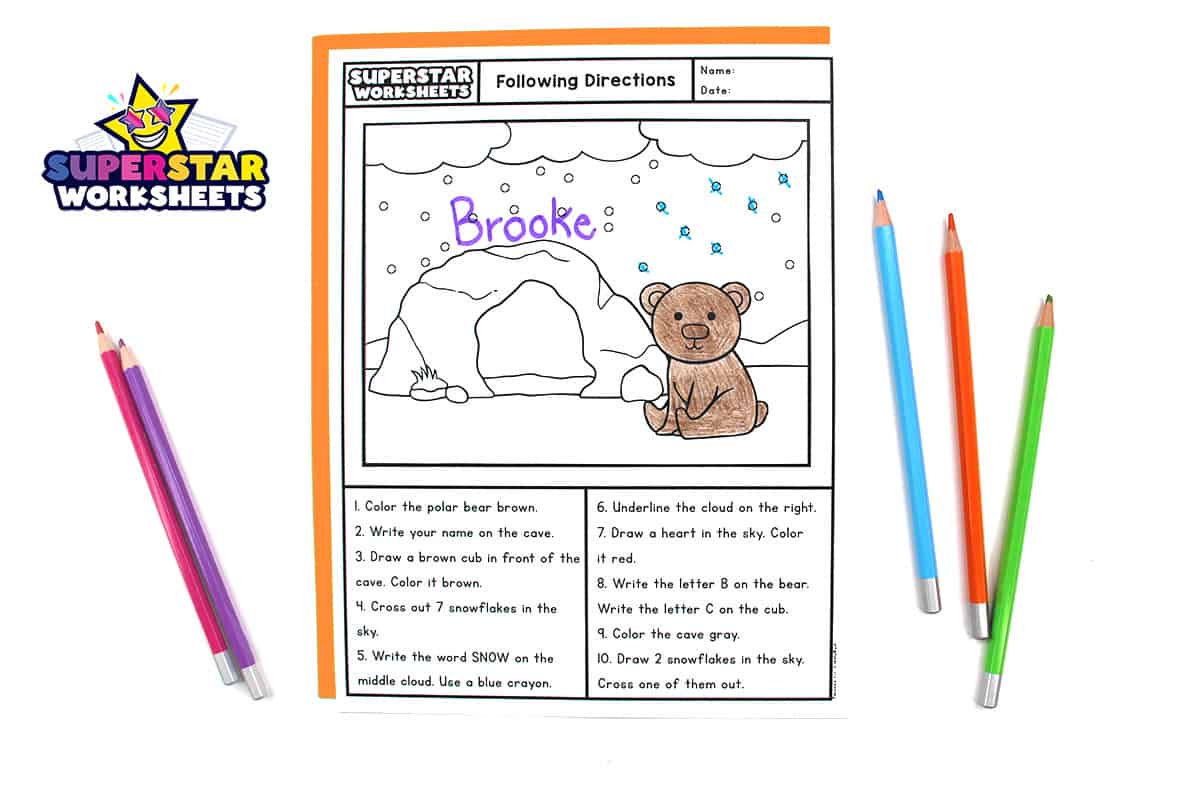 Step-by-Step Directions Printables
The following directions worksheets are educational, entertaining, and easy to access. Our worksheets are sure to keep your students engaged with all of the cute illustrations offered with each free pdf. Kids will learn object recognition and association with its spelling. For another FREE printable check out our Subtraction Color By Number worksheets.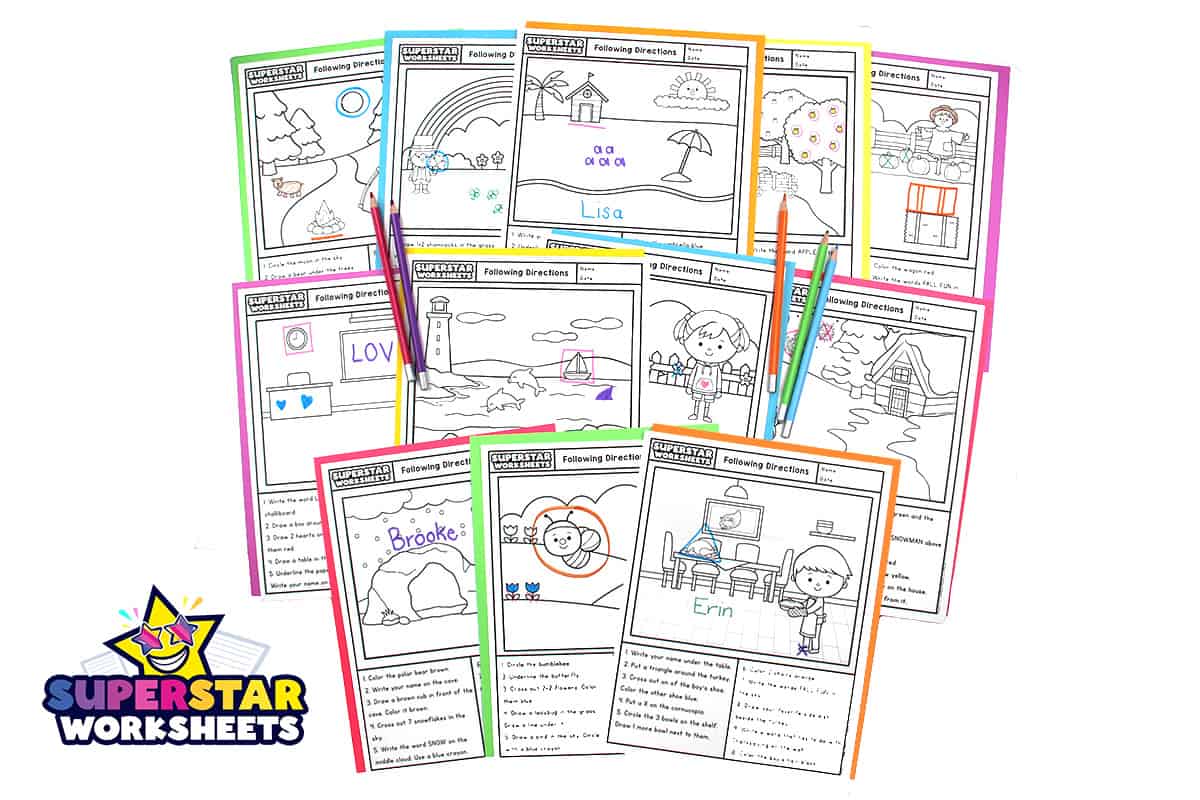 Following Directions Printables