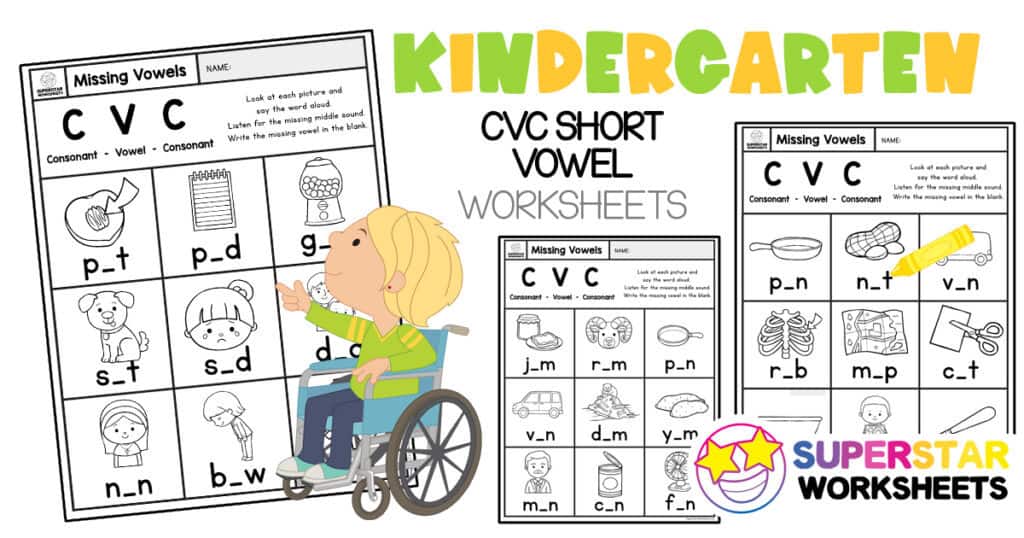 Free Kindergarten CVC Worksheets for reading short vowel sounds. These CVC printables are great for classroom and homeschool use. Our worksheets will help your preschool and kindergarten students build key skills in writing, reading, vocabulary, short sound vowels, spelling, and listening comprehension. Missing vowel worksheets are great for individual as well as group work. For more Kindergarten reading and writing, check out our 36-Week Kindergarten Reading Curriculum, and for long vowels check out our 36-Week First Grade Reading Program
Kindergarten CVC Worksheets
Our single missing vowel CVC worksheets are a great starting point to help your students with spelling, vocabulary, reading, vowel sounds and formation, and much more. As your students say each word out loud, they will hear the vowel sound and fill in the blank. As they work through them, they will begin to discriminate and notice what each short vowel sounds like.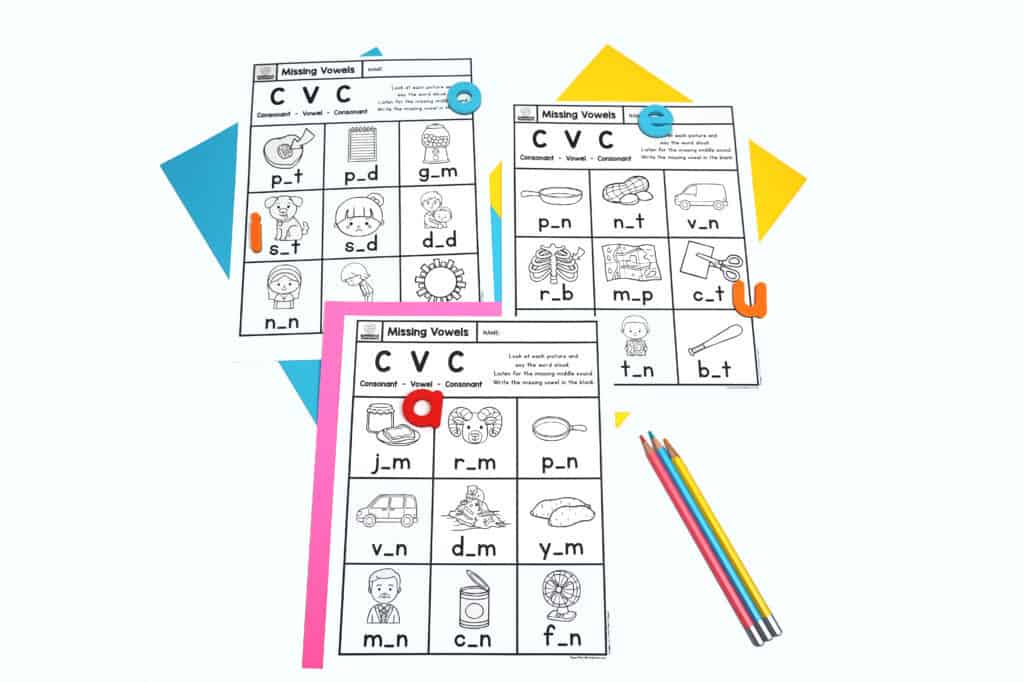 Kindergarten CVC Worksheets
Now that your students have had a chance to practice with each vowel, have them work on our mixed vowel worksheets. Instruct your students to say the word aloud then and fill in the missing vowel. Try using these kindergarten CVC worksheets in groups, letting one student read and the other writing the vowel in, then switch and compare.
Short Vowel Sounds CVC Worksheets
CVC Words Reading Worksheets
Kindergarten Reading Worksheets
What are CVC Words?
C-V-C stands for Consonant-Vowel-Consonant and is a simple way to classify short vowel sound words that students learn during the preschool and kindergarten year. Learning to sound out each letter sound is an important developmental skill that your student will carry on through reading, writing, spelling, and more.