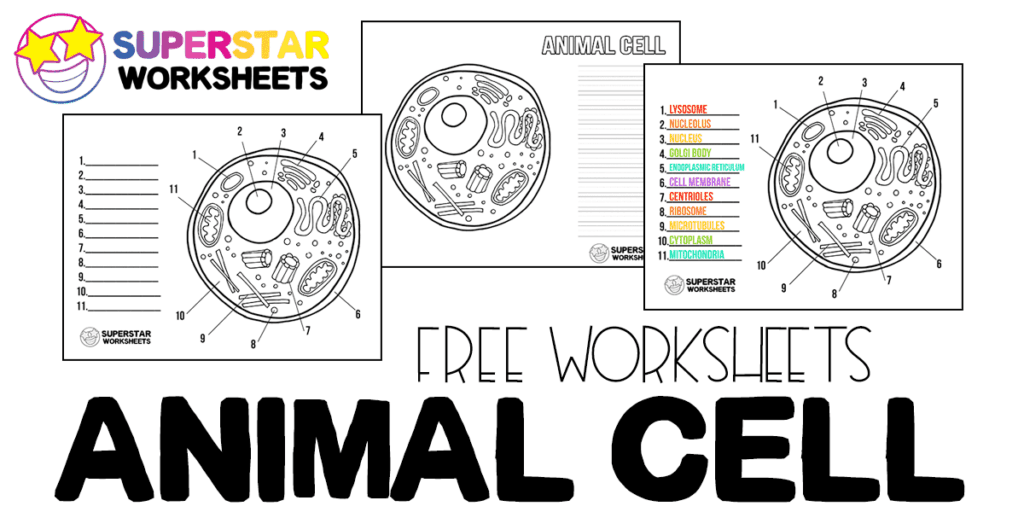 Cell Organelles Worksheet
These free animal cell worksheets are great for creating your own science centers in your homeschool or classroom setting. Each printable cell worksheet provides your students with different learning opportunities to build key science skills.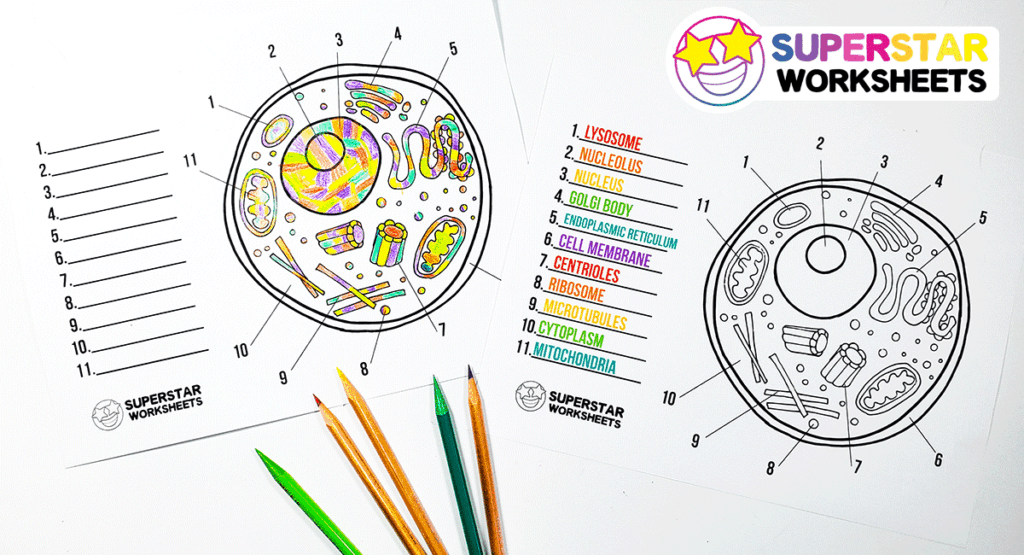 Animal Cell Picture with Labels
Younger students can use the animal cell worksheets as coloring pages. Older students can be challenged to identify and label the animal cell parts. Use the animal cell reference chart as a guide. Find more science worksheets including plant cell worksheets here.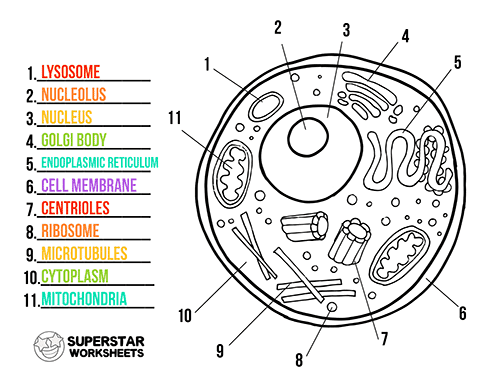 This is a free printable chart of the animal cell featuring each of the different parts labeled for children to learn. This is a great resource for hanging in your classroom or adding to your science notebook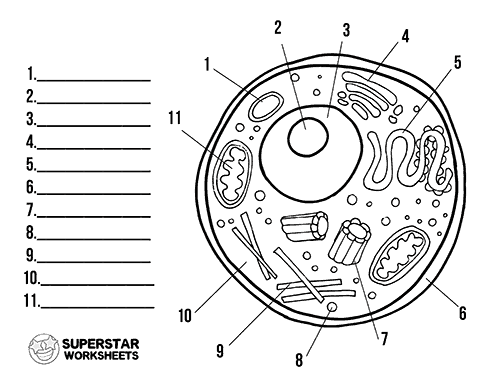 This is a free cell labeling worksheet for the different parts of the animal cell. Students can use the reference chart for spelling.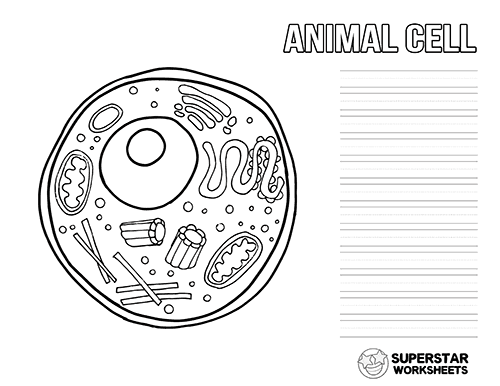 Keeping a science notebook or journal is a great way to reinforce key facts! Children can color, label and write in important facts on this cell notebooking page.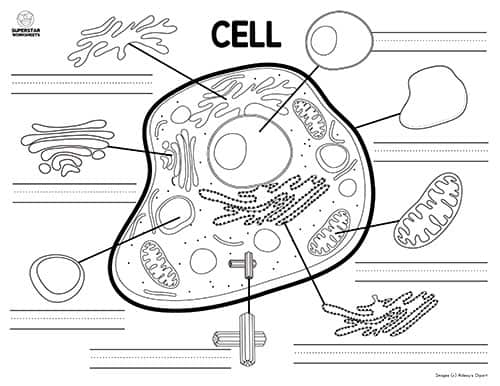 Challenge your science students with these free parts of a cell labeling worksheet. Each part is highlighted with room to write the name on the line.