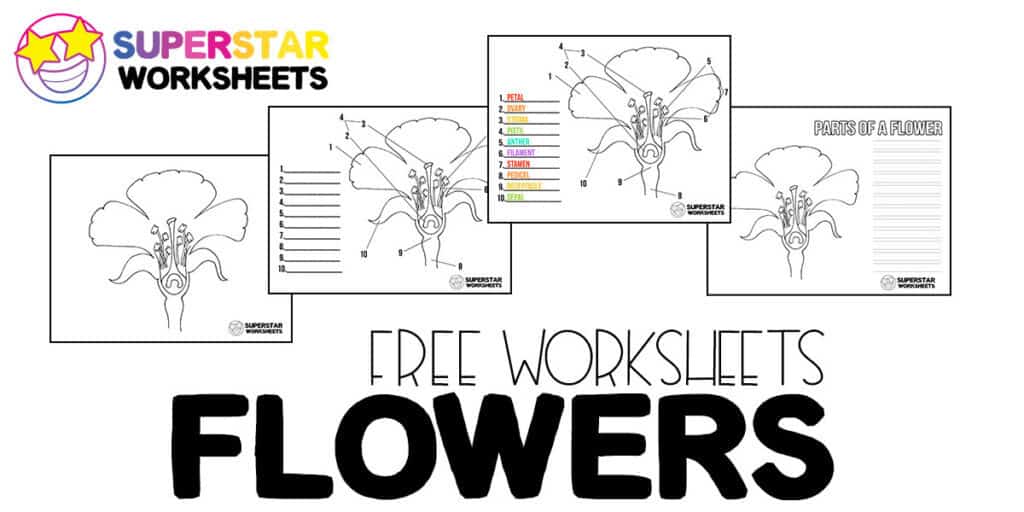 Flowers are naturally beautiful, which also means they are great educational objects for learning! Did you know that there are 10 parts of a flower? And, yes, you can teach your child all fo them using our free parts of a flower worksheets!
This simple coloring page of the parts of a flower will get your child curious about what's inside a flower!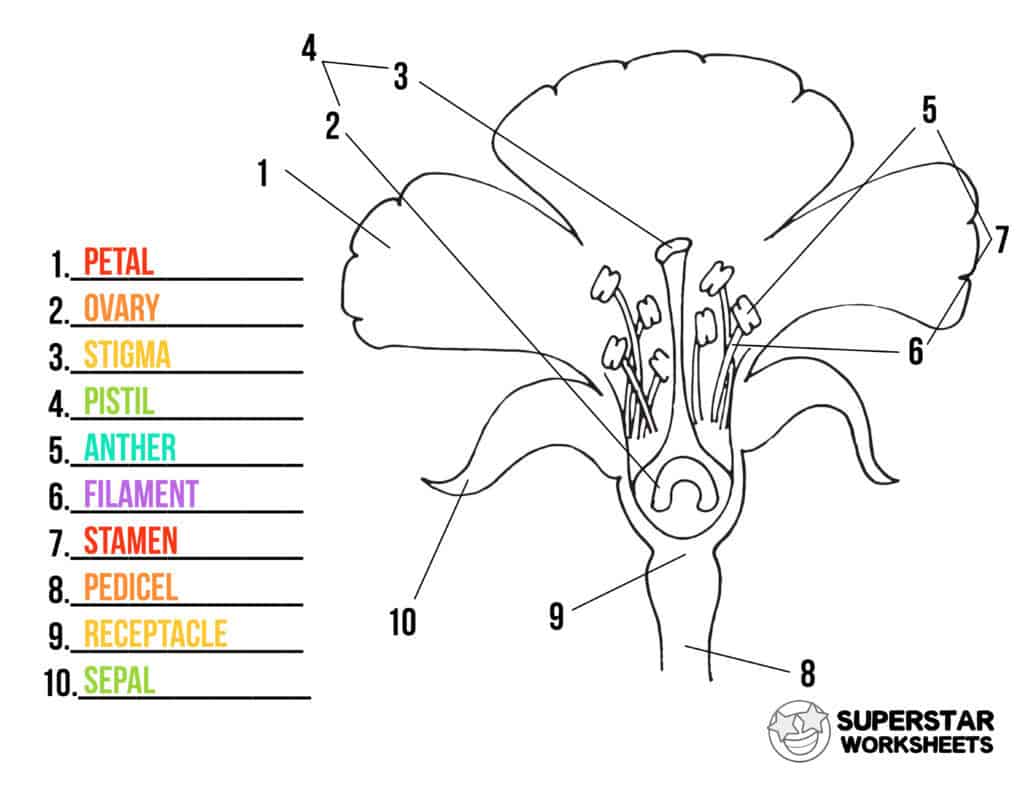 Use this handy flower chart page as an answer sheet, study guide, or reference chart to learn all 10 parts of a flower.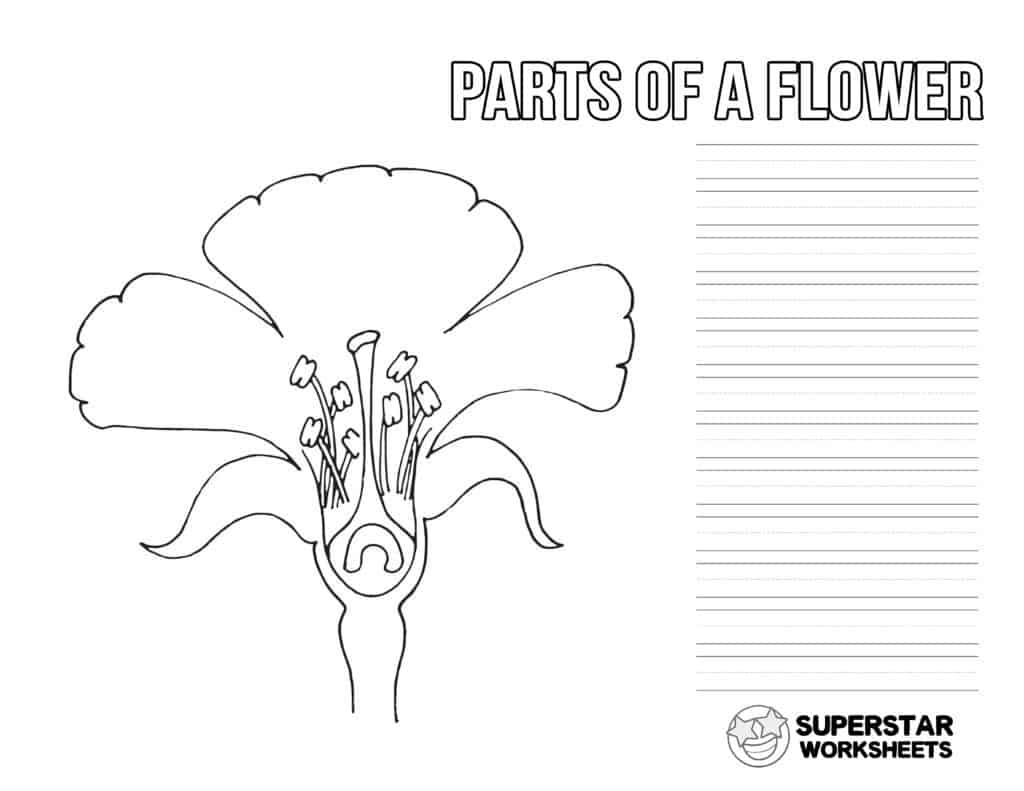 Grab this flower journal to give your child practice on his/her writing skills. Plus, use it as a coloring page and store key info for extra practice and learning.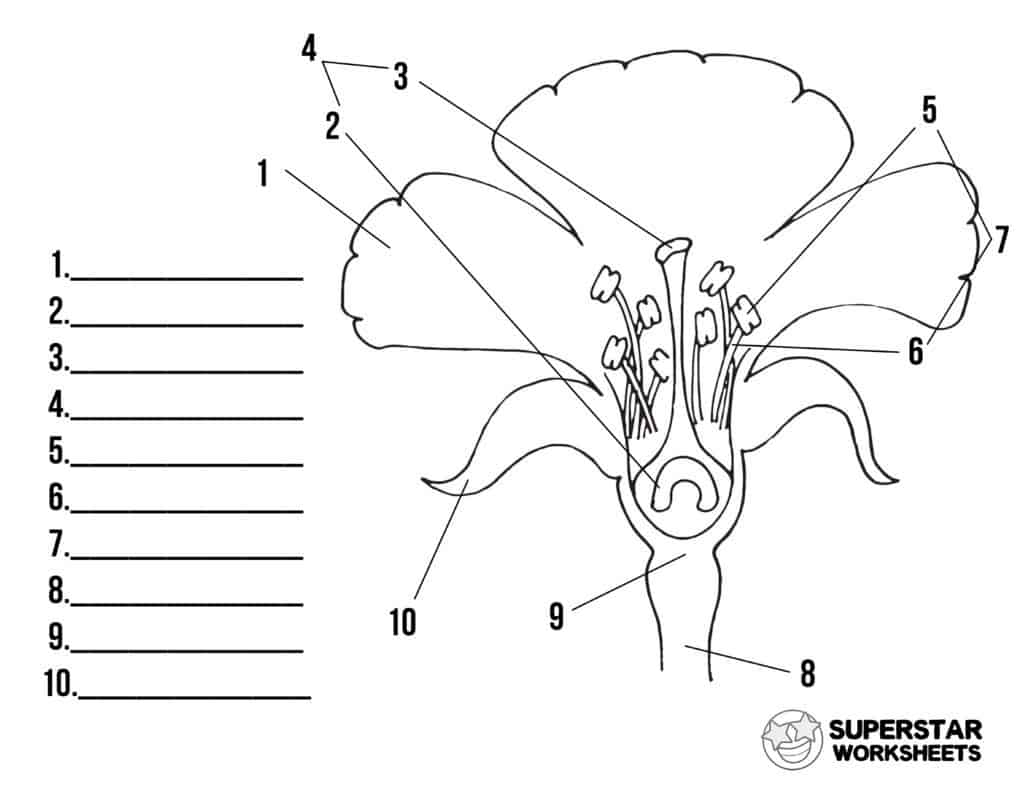 Our flower labeling worksheet is a perfect way to find out what your child has learned! Use it for a quiz or extra practice studying the parts of a flower.
Science Worksheets for Flowers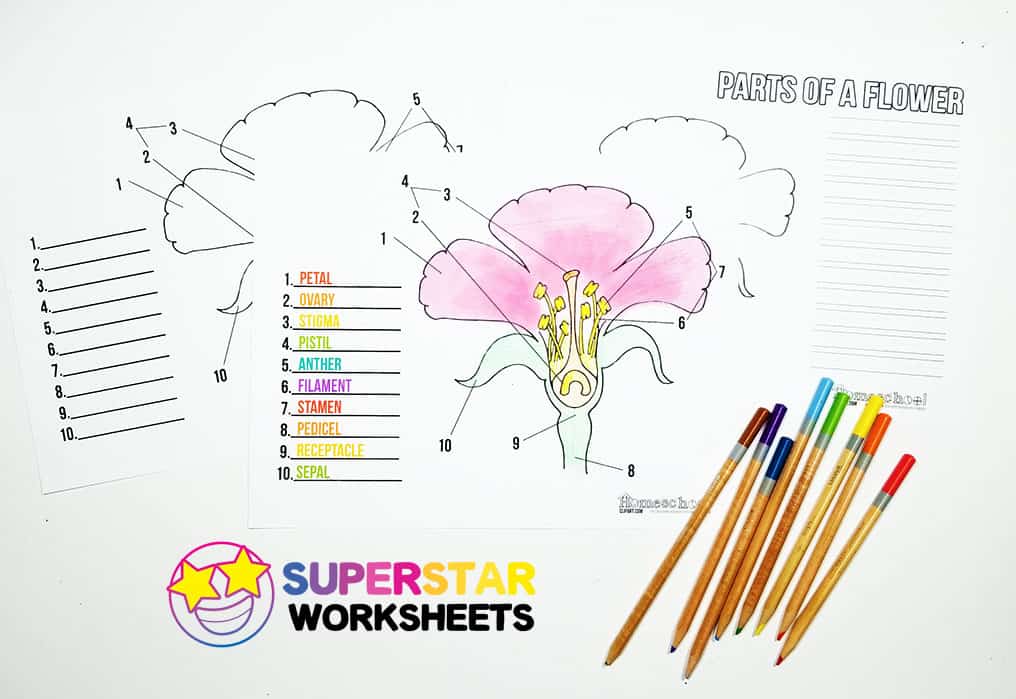 Younger students can color the flower worksheets, while older students can label all of their parts. Use the Parts of a Flower Chart as a reference guide to teach older children the various parts of the plant. Then, test their memory with our flower labeling worksheet and notebooking page!
Need more anatomy and life cycle worksheets to keep the kids curious and learning? Try these science worksheets that include neuron cells, plant cells, plant life cycle , and more!