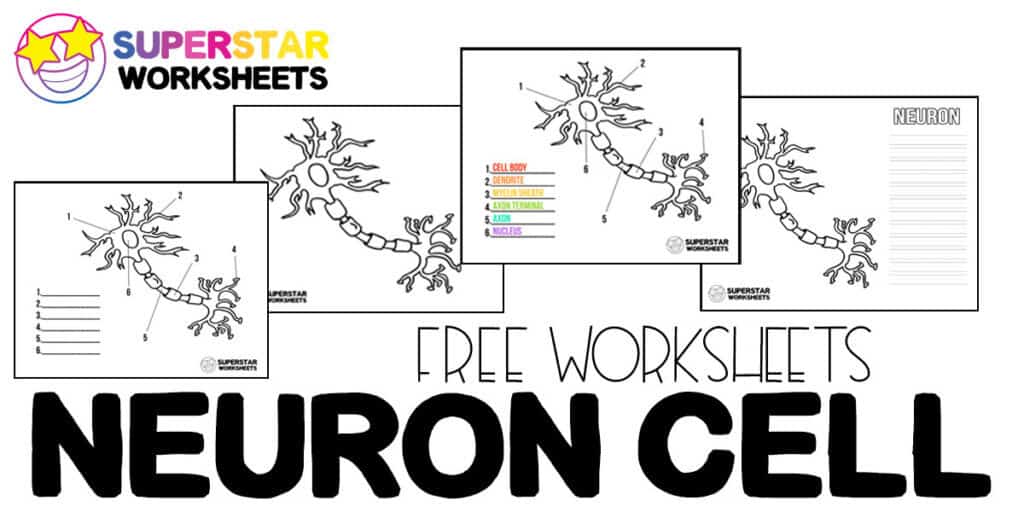 These handy free neuron cell worksheets are perfect to add to your science subject whether in your homeschool or classroom. Each printable science worksheet teaches your child all about our amazing bodies and cells.
Free Science Worksheets
For younger children, using these valuable science worksheets as coloring pages gets them curious and understanding more about neuron cells. For older children, simply fill in the label sheets — it's perfect for their age to reinforce learning. Plus, the neuron cell journal worksheet gives them an opportunity to permanently remember what they've learned.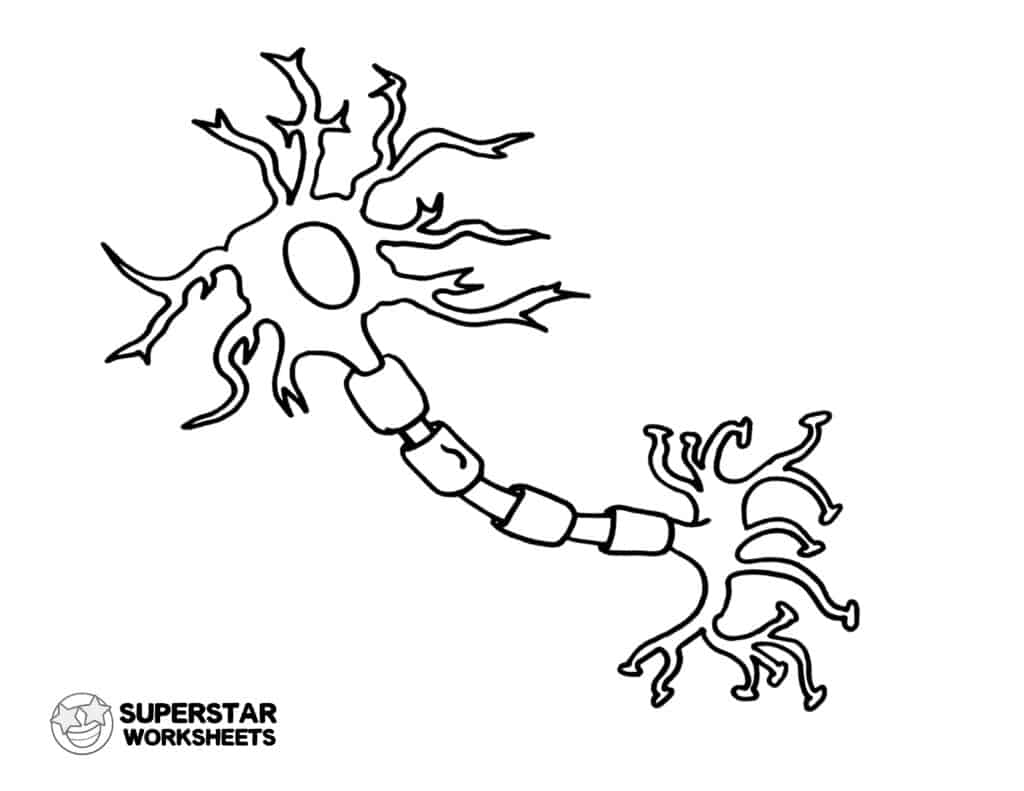 This neuron coloring sheet is perfect for younger students to give them an idea of what a neuron cell looks like and all of their details.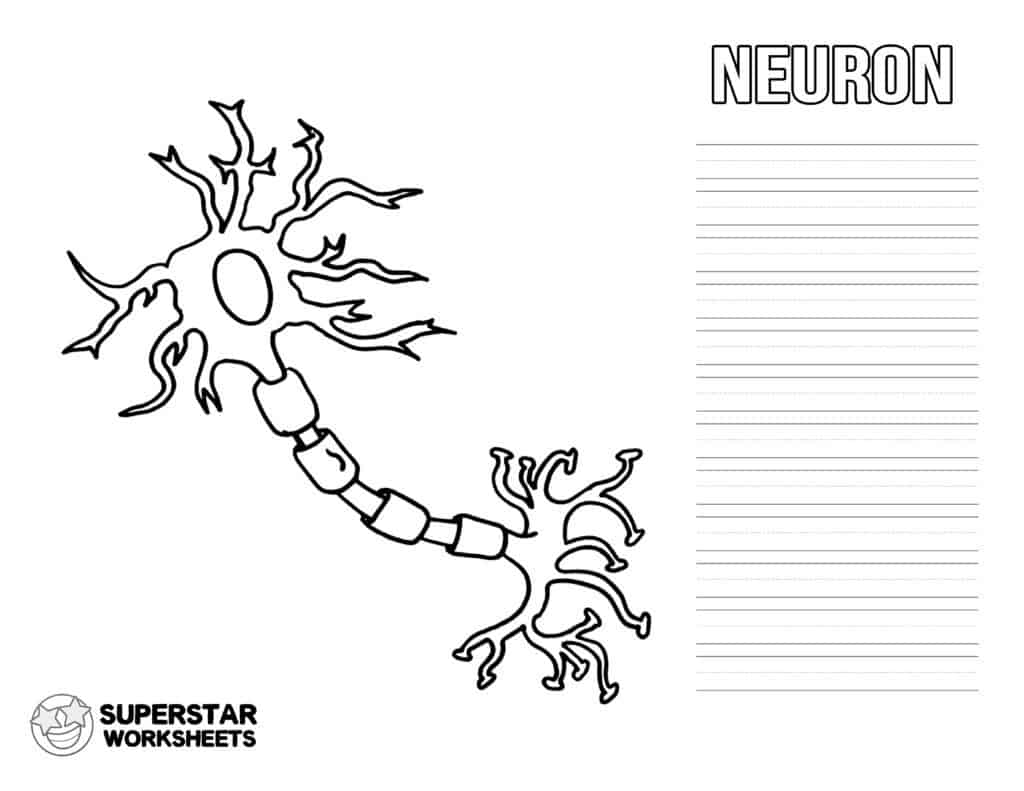 Having a science notebook or journal handy helps reinforce key facts! Plus, use them as coloring pages while writing important key facts on the cell notebooking page.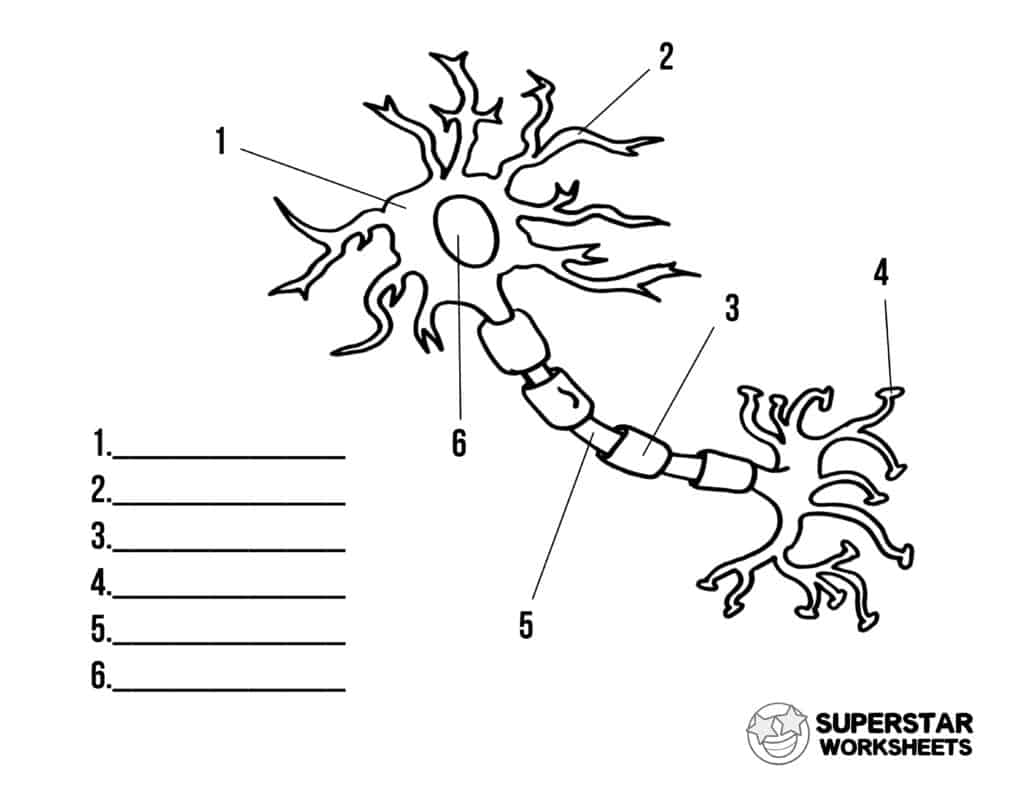 Ask your child to color the neuron cell is various colors to easily see the different parts. Compare them to the label parts worksheet.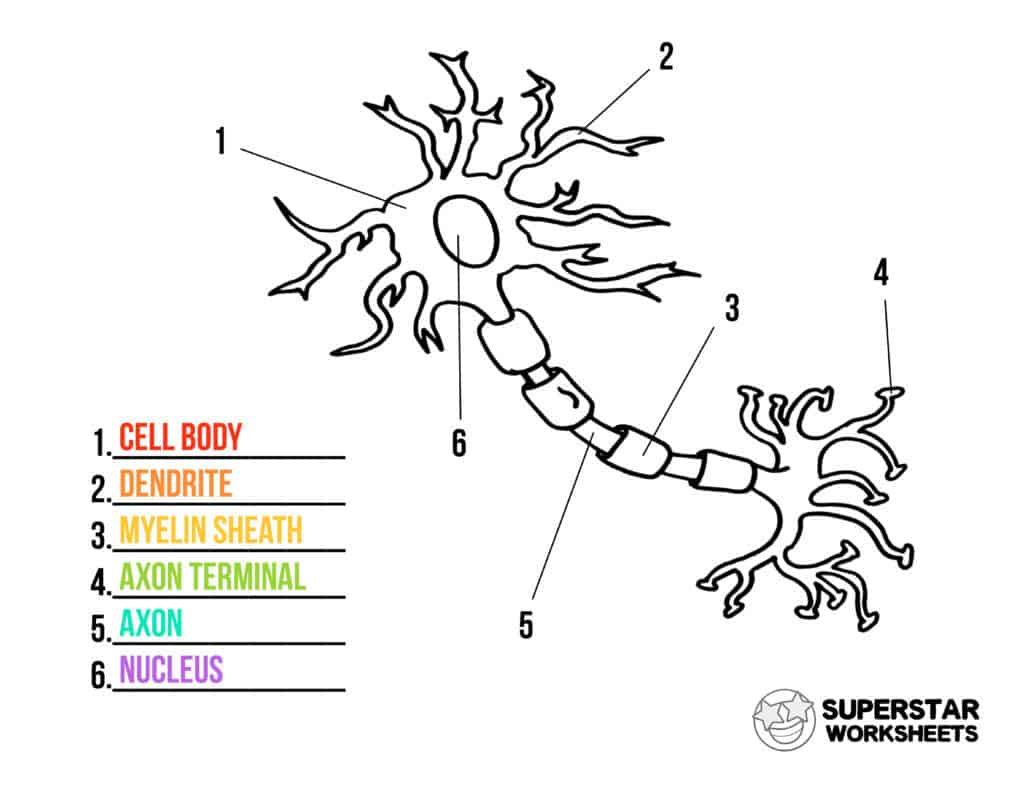 Consider this main learning worksheet to teach all about the fabulous neuron cells and the 6 parts. Use the blank label worksheet to see how much they remember!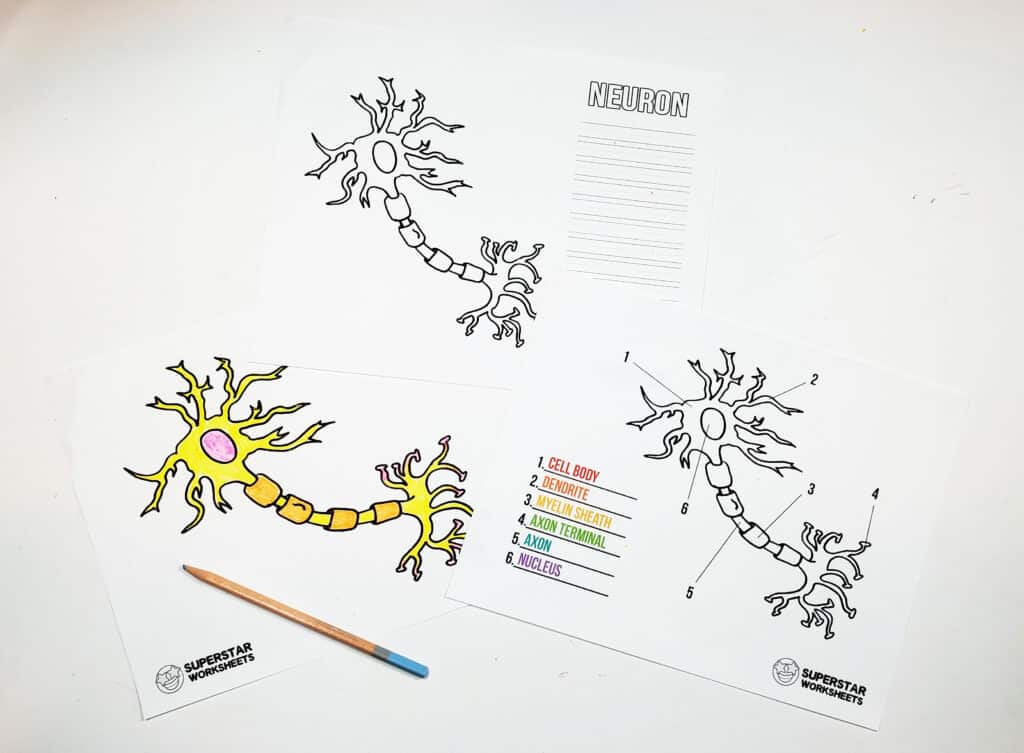 What are Neuron Cells?
A neuron cell or nerve cell carries electrical impulses around your body. These neuron cells within the nervous system communicate with each other in unique ways. The neuron is the basic working part of the brain that transmits important information to other nerve cells, muscle, or gland cells.
Discover more free science worksheets including animal cells and brain printable science worksheets.