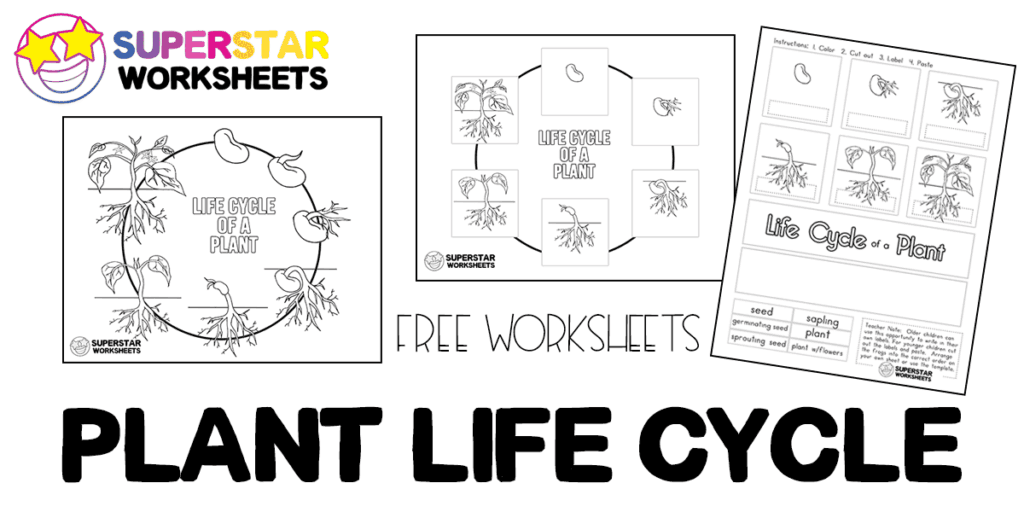 Life Cycle of a Plant for Kids
We've got a few different versions of the plant life cycle activities. Younger students can color the life cycle worksheets, while older students can label each of the stages. Additionally, we've got a cut and paste worksheet students can assemble on colored construction paper or on the provided blank template. For more science resources see our Plant Cell Worksheets
Plant Life Cycle Coloring Page
Students can use these free life cycle of a plant worksheets to learn all about the stages of a plant. These free printable worksheets, coloring pages, cut & paste activities are perfect for hands-on science learning centers. Pair these activities up with a classroom experiment growing your own plants in paper cups and study the life cycle first hand.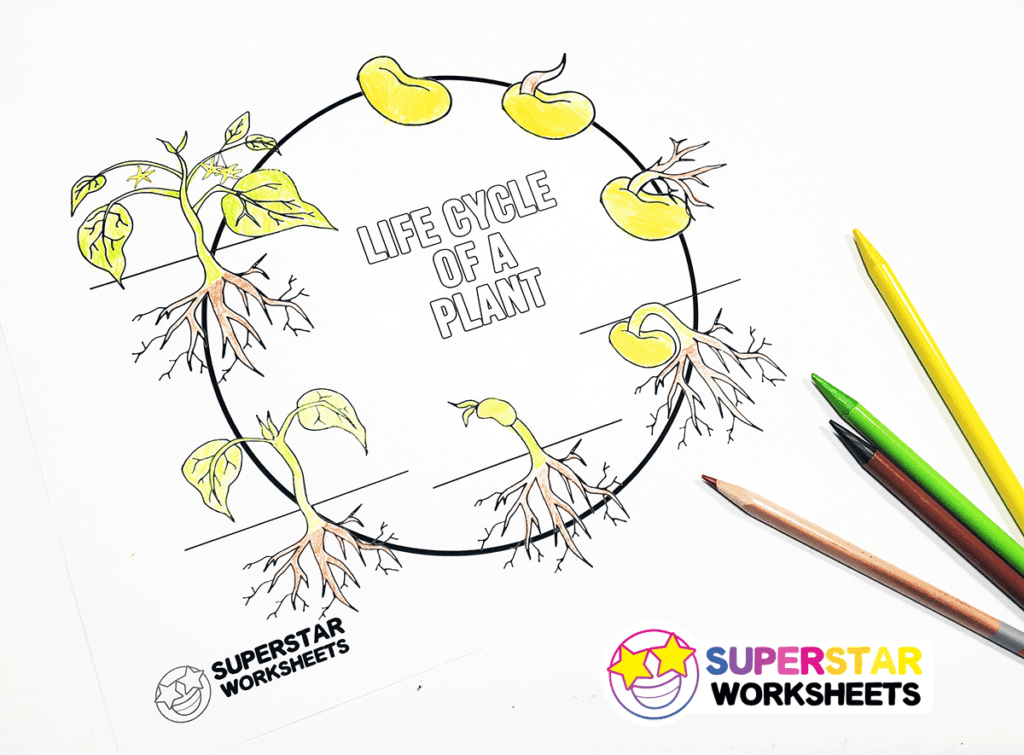 Life Cycle of a Plant for Kids
We've got a few different versions of the plant life cycle activities. Younger students can color the life cycle worksheets, while older students can label each of the stages. Additionally, we've got a cut and paste worksheet students can assemble on colored construction paper or on the provided blank template. For more science resources see our Plant Cell Worksheets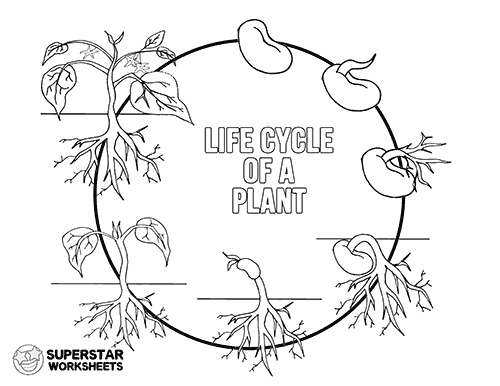 Children can color their own plant life cycle focusing on the different stages from seed to flowering plant.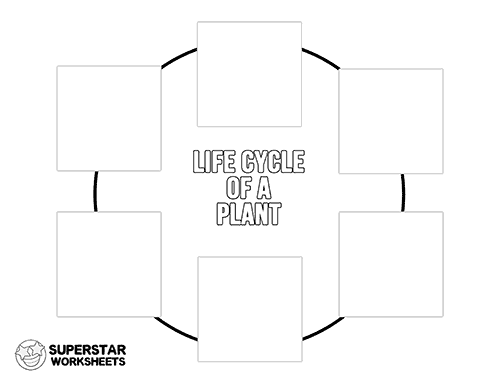 This is a blank template for children to paste or draw in the different stages of the plant life cycle.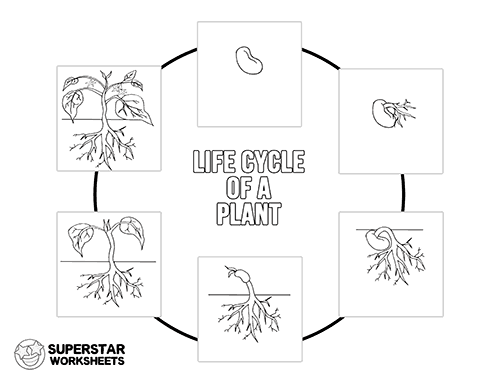 A simple chart for children to add to their science notebooks or to use as a reference chart for learning about the plant life cycle.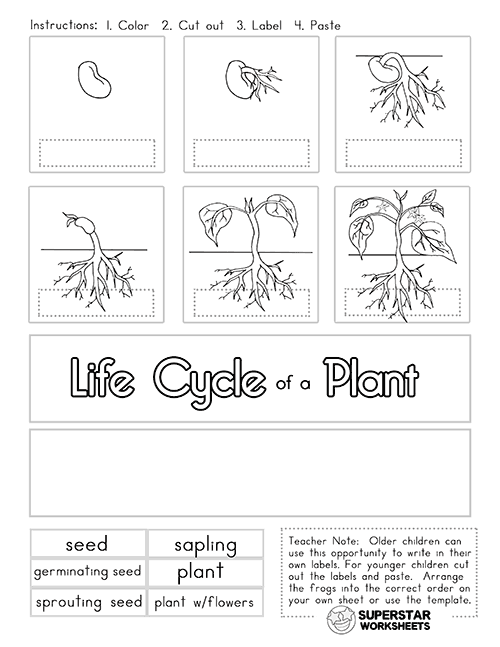 This is a cut and paste activity worksheet for children to color, label, cut, and paste the different stages of the plant life cycle. Use this on a single sheet of paper or print our life cycle template above.