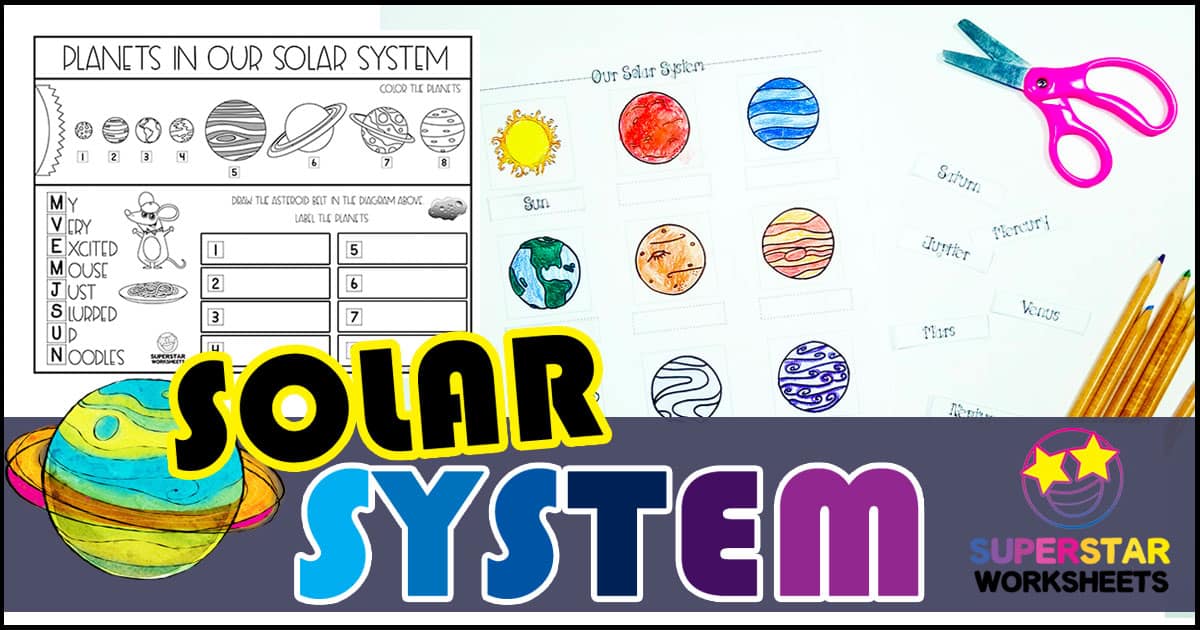 Thinking about grabbing some free planet resources to teach your students? Try our free solar system worksheets — they include hand-crafted illustrations of the Sun and our planets. We've created a variety of teaching resources to help you plan a thematic planetary unit!
Planet Order Worksheets
If you're looking for a simple way to help your students memorize the order of the planets in our solar system, we've got a great mnemonic device to help! Simply take the first letter of each planet and use that to create a memorable saying. Here is ours:
My Very Excited Mouse Just Slurped Up Noodles.
(Mercury, Venus, Earth, Mars, Jupiter, Saturn, Uranus, Neptune)
Planets Crown
It's always a great time to introduce to kids our amazing solar system of planets. Whether they are young or old, students of all ages are fascinated by learning about the planets in our solar system! For your younger students, you might print up this free Solar System crown they can color and wear throughout the day!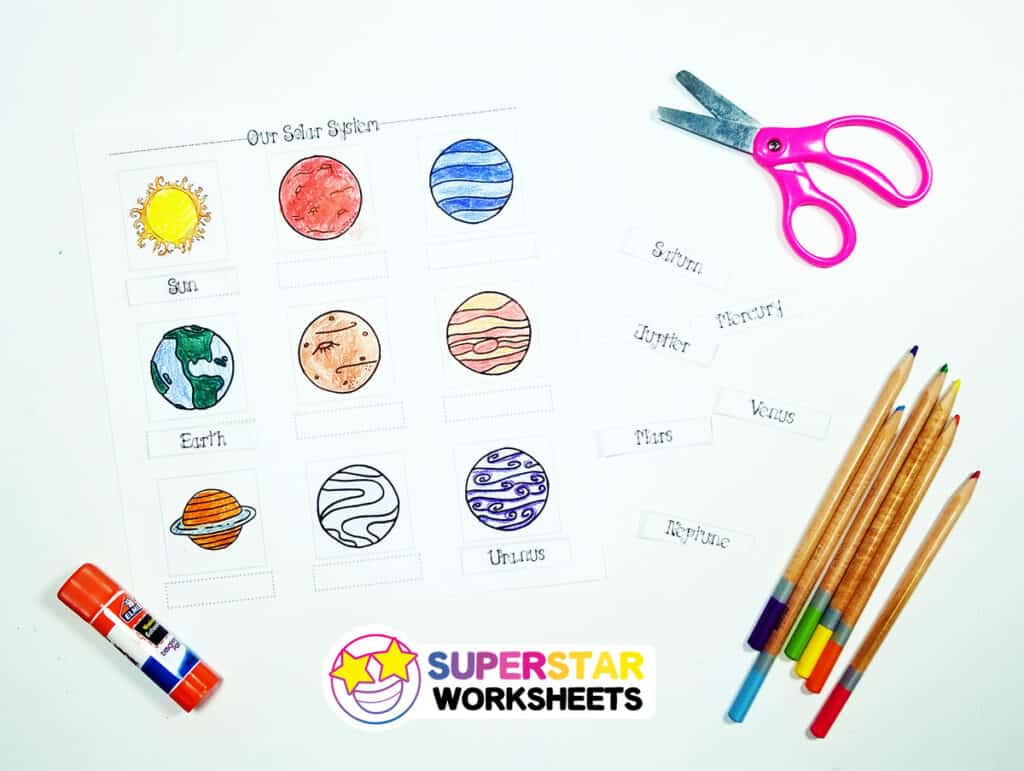 Planet Labeling Activity
Older students can work on their fine motor skills by cutting and pasting the planet labels to match the correct planet. We've created some hand drawn planet coloring pages and labeling activity worksheets below.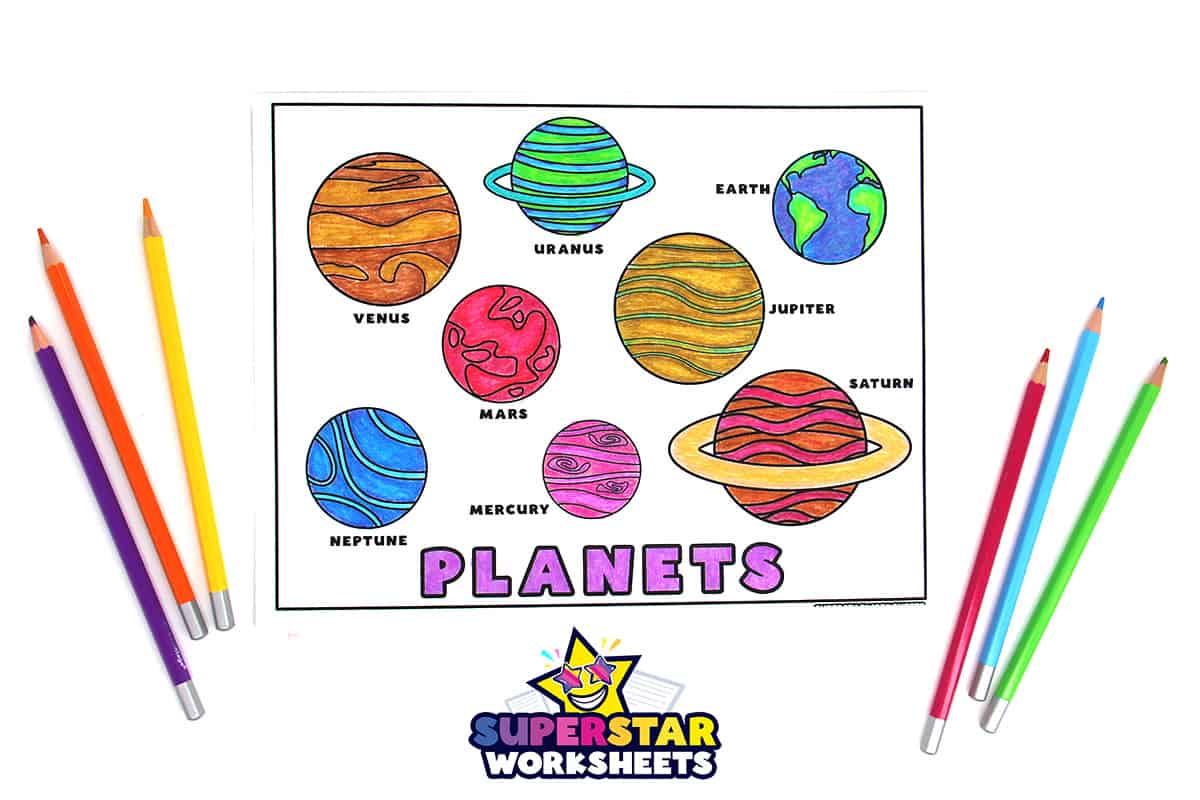 Planet Coloring Pages
We have a fun collection of free printable planet coloring pages, as well as celestial bodies, and solar system diagrams. Younger students will appreciate the easy color, thick black outlines of our Solar System coloring pages.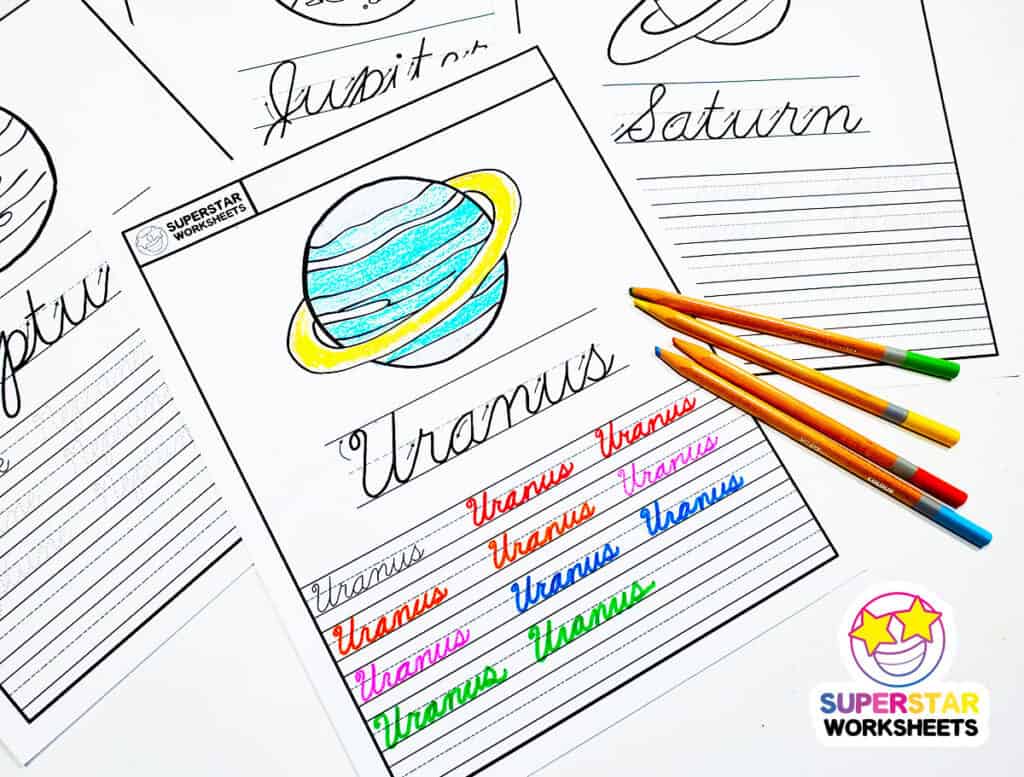 Planet Order Printables
It's never too early to learn the order of the planets! These printable bookmarks and bracelets will help even the youngest students to memorize the planets in order.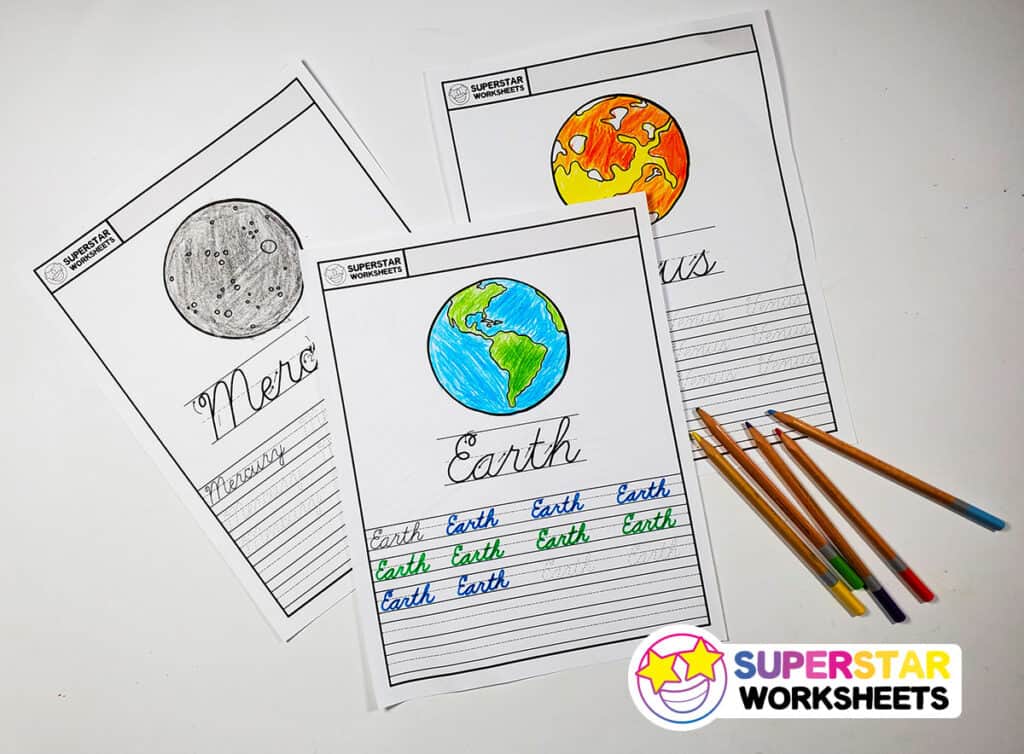 Solar System Handwriting Pages
Expand your thematic unit by adding in these free planet handwriting worksheets. Each sheet provides students the opportunity to color the planet then practice handwriting and spelling. Available in PRINT or CURSIVE options, this set can be bound together to make a fun planet book to take home.
Solar System Worksheets {Free!}
They'll discover more about our planets — Mercury, Venus, Earth, Mars, Jupiter, Saturn, Uranus, Neptune, and a tiny Pluto. You'll find solar system worksheets pdf below that include the following:
Solar System Coloring Page
Solar System Cut & Paste Sheet
Solar System Notebooking Pages:

Sun and Mercury
Saturn, Neptune, and Uranus
Mars and Jupiter
Venus and Earth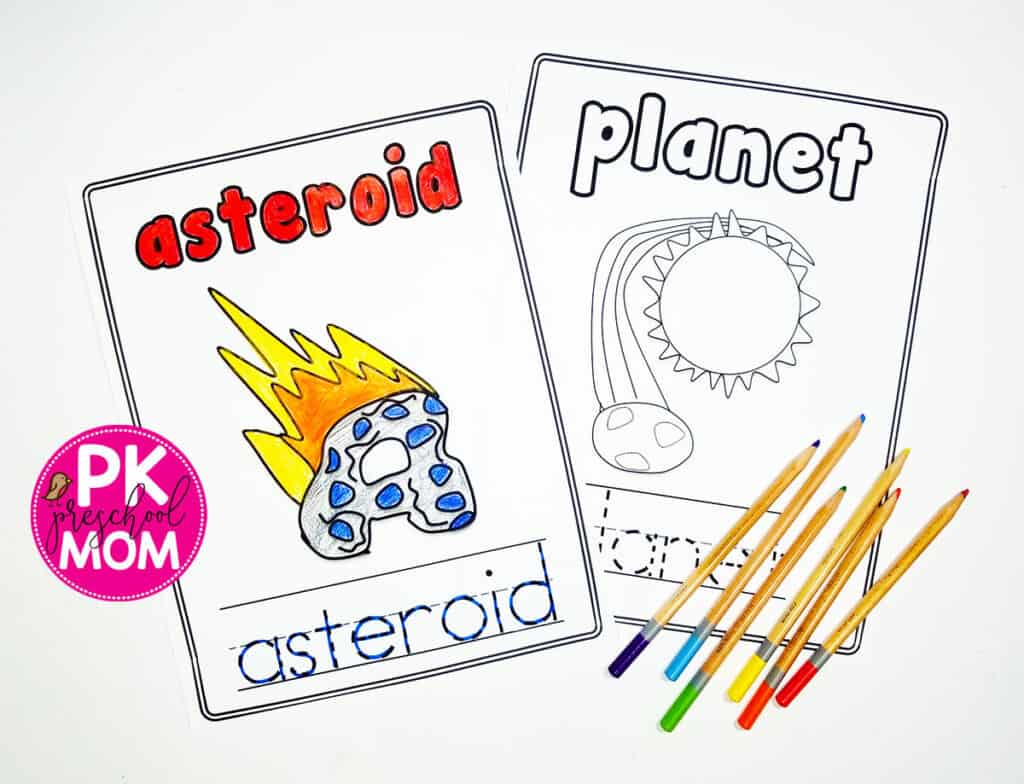 Ready to learn more? Just grab a solar system book at the library or purchase a planet book on Amazon. You can also find plenty of solar system activities at the following websites too: