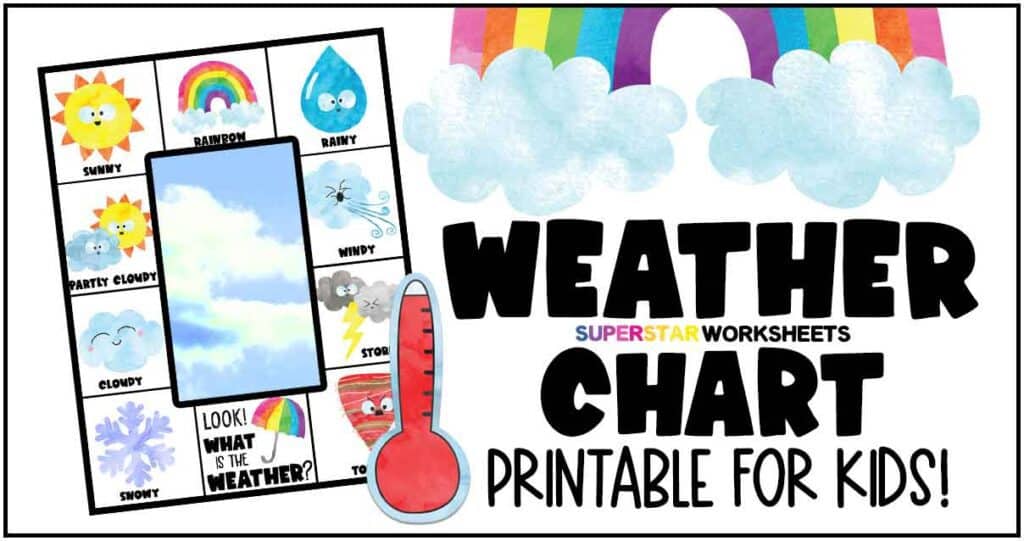 Learning about the weather is a blast with our free printable weather chart! We've created a simple, colorful weather chart for kids, that will add some hands-on learning to your classroom. Whether it's sunny, cloudy, windy or rainy, this weather chart is sure to help your students learn about the weather. This weather chart features 9 different weather patterns: Sunny, Rainy, Rainbow, Partly Cloudy, Windy, Cloudy, Stormy, Snowy, and a Tornado.
Weather Chart for Kids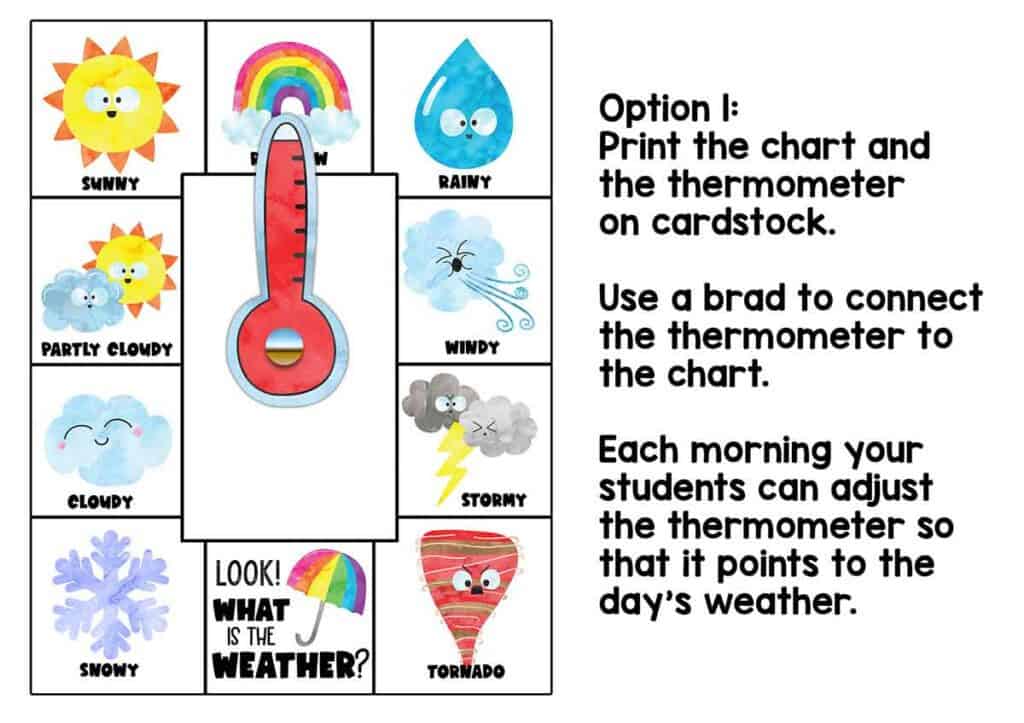 The design of our free printable weather chart makes it very versatile for use in your homeschool classroom. The first option is to print the chart and the thermometer at full-size on cardstock paper. (Laminate if possible) Then, using a brad, connect the thermometer to the weather chart. Each morning when students check the weather, they can turn the dial to to correct weather picture.
Weather Chart Preschool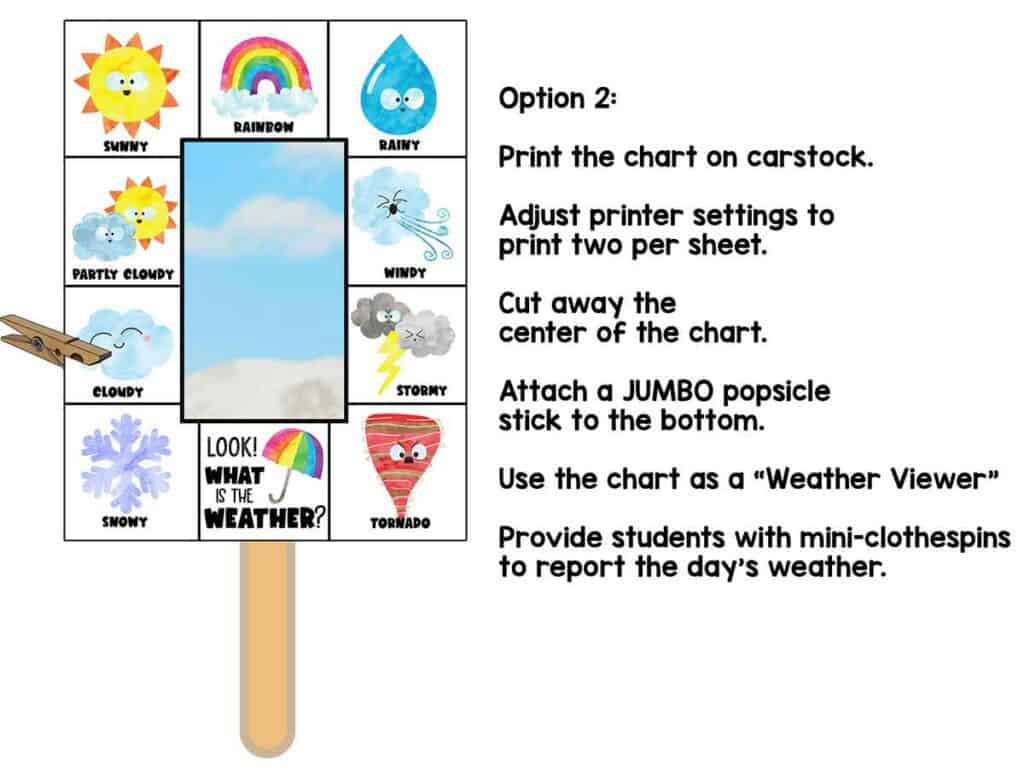 The second option for our weather chart is to use it as a hands-on weather viewer. Print on card stock paper and laminate for durability. Simply cut away the center rectangle to create a viewing area. Then glue a large jumbo Popsicle stick to the back. Students can hold up the weather viewer to inspect the days weather. A clothespin is a great tool to use around the viewer to clip and adjust the weather report.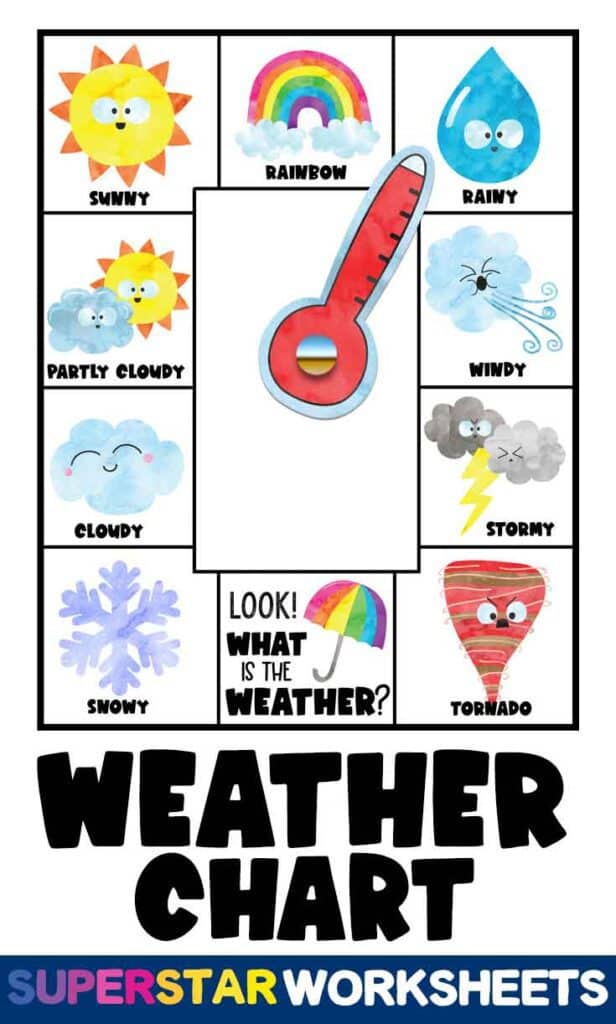 Print this free weather chart for use in your homeschool or classroom morning routine. This weather chart is not only visually appealing, but is helpful in utility as well