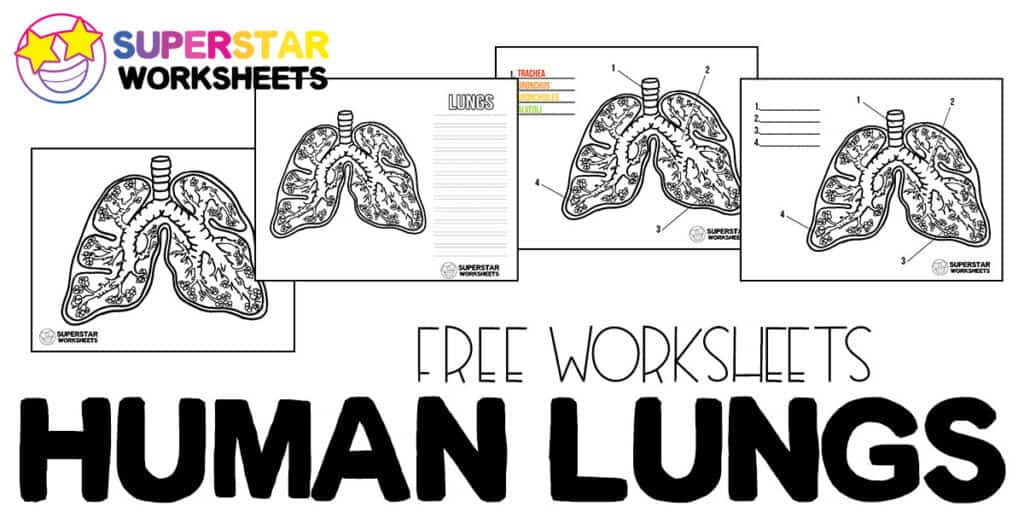 Looking for free science worksheets or resources to teach more about our amazing bodies? Try our anatomy worksheets on the human lungs revealing four essential areas: trachea, bronchus, bronchioles, and alveoli!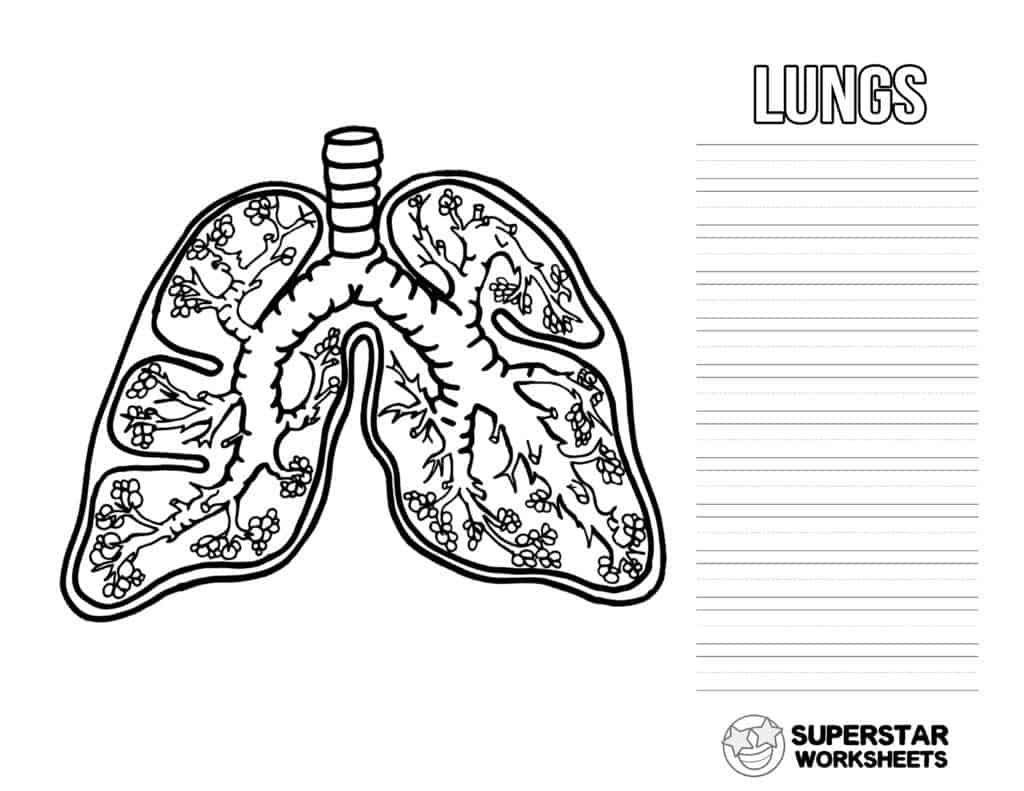 Our human lungs journal page allows your child to record key facts and diagrams in their science notebooks. Children can color and simply label each part.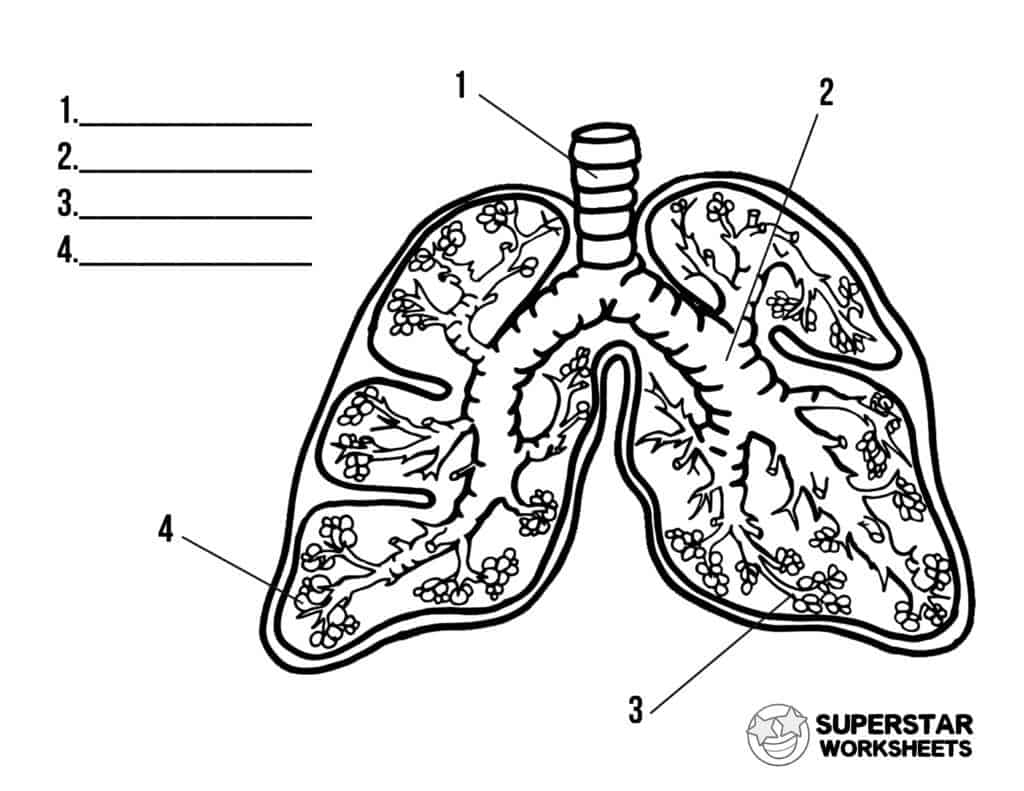 This lung labeling worksheet is a great science lesson for kids. These anatomy resources for lung printables featuring four parts of the human lung.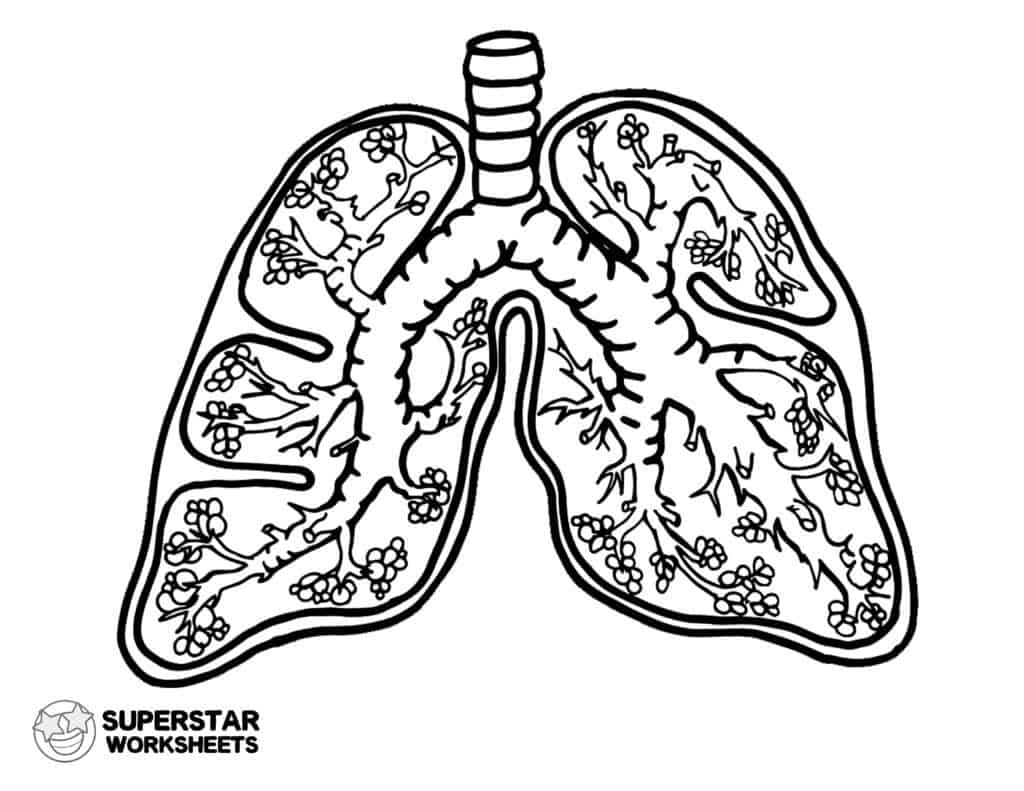 This coloring page printable is perfect for the younger ones to see the intricacies of the lung while getting creative with their colors.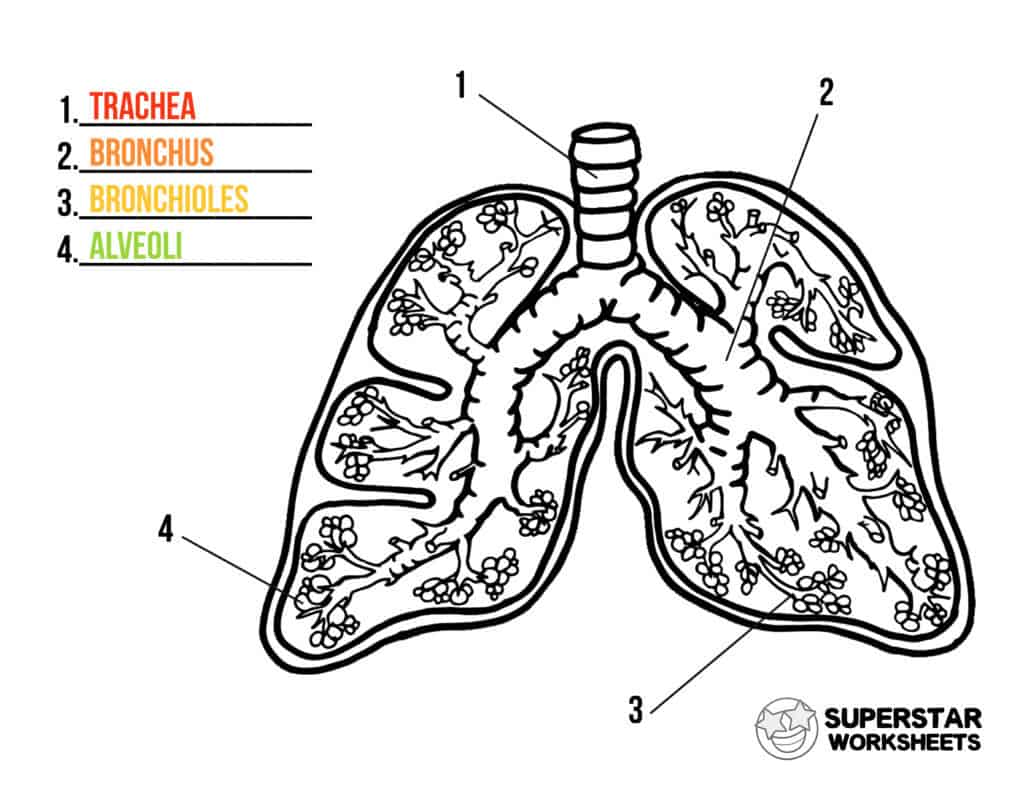 Make sure you download this handy lung chart or "answer to be used as a study guide or reference chart.
Free Printable Anatomy Worksheets: Human Lungs
Make teaching science easy with these free printable anatomy worksheets focusing on the human lungs. You'll find free printable science worksheets, charts, labels and coloring pages that are perfect for learning more about our amazing lungs.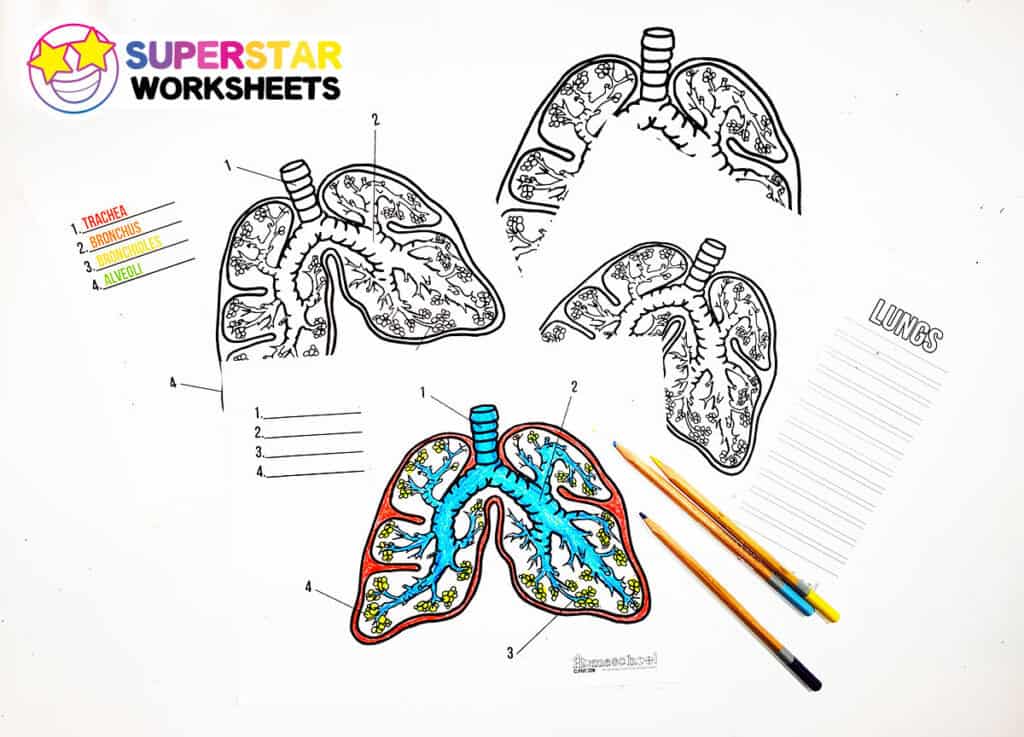 Discover more free science worksheets right here including free anatomy resources at SuperstarWorksheets!