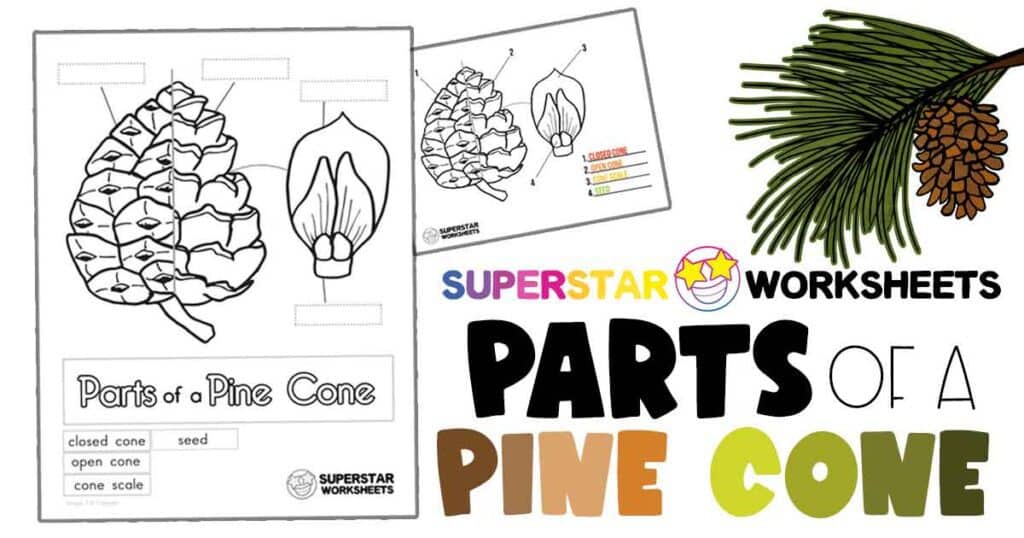 When you see a pine cone, it may look like a fun decoration for the crafty person. Or, maybe it looks like work or a nuisance to pick up in your yard. However, pinecones play a huge part in nature. Our Parts of a Pine Cone worksheets are the perfect way to introduce their special features.
Free Parts of a Pine Cone Worksheets
What is the Function of a Pine Cone?
Did you know that the main purpose of a pine cone is to keep a pine tree's seeds safe? When it's cold, pine cones close their scales to protect the seeds from the cold and animals who want to eat them.
What are the Parts of a Pine Cone?
Wondering what are the parts of a pine cone? The four parts of a pine cone are open cone, closed cone, cone scale, and seed. We provide several worksheets to include a study or reference guide, notebooking page, labeling chart, cut and paste pine cone activity, and two pine cone coloring pages.
Want to grab more FREE science worksheets including cells, neurons, moon phases, and a ton more? You'll find plenty of ideas with our free science worksheets here at Superstar Worksheets!