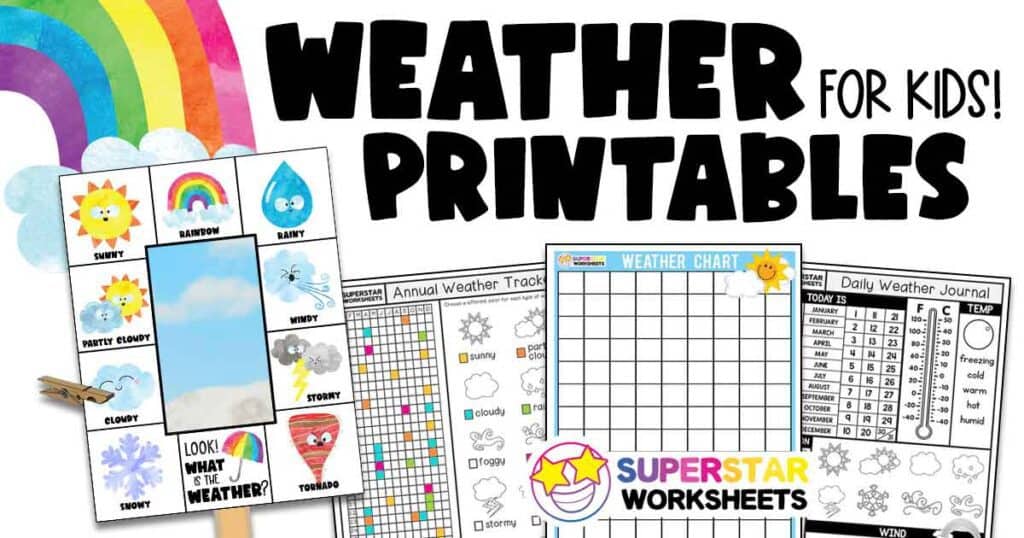 Learning about the weather is a great at-home learning opportunity for your students. Use these free printables to create your own weather tracking charts and journals.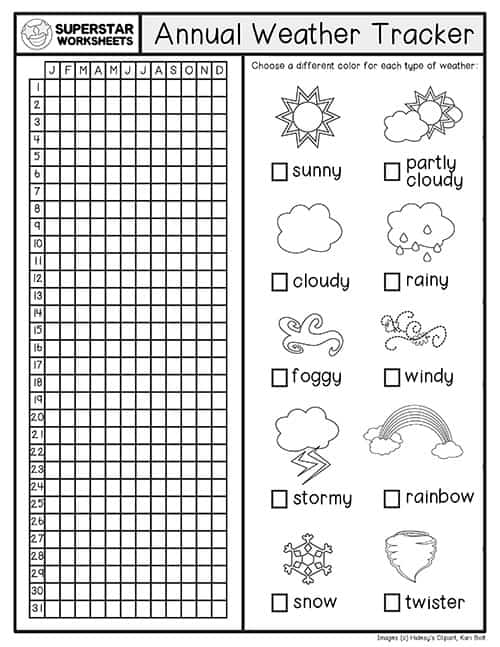 Track an entire year of weather with a single sheet of paper! Students will be left with a colorful science datasheet for their weather journals.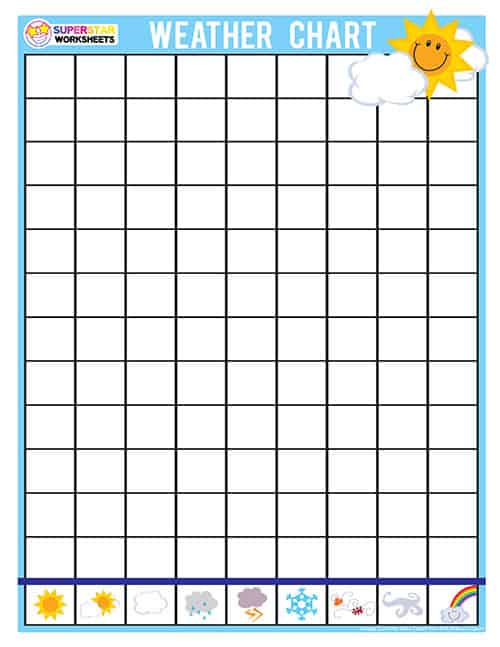 This is a free printable weather chart for preschool ages and up. You can use this set with small weather stickers to track each day. Or laminate and hang on your morning board.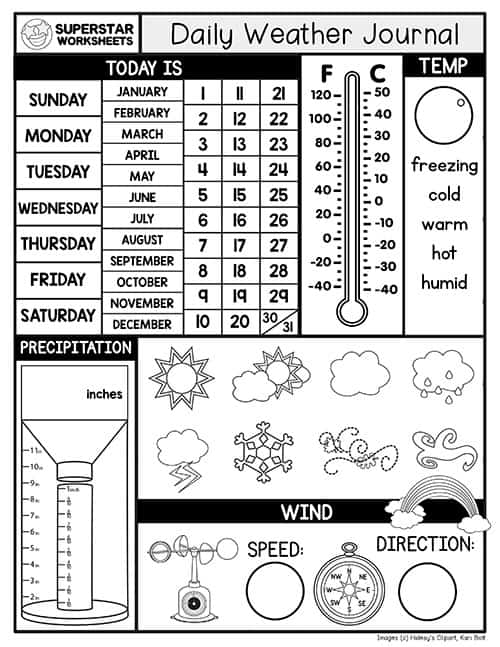 This chart includes room for children to track and report the weather in detail for each day. (Date, Season, Temperature, Rain Gague, etc…)
Weather Chart for Kids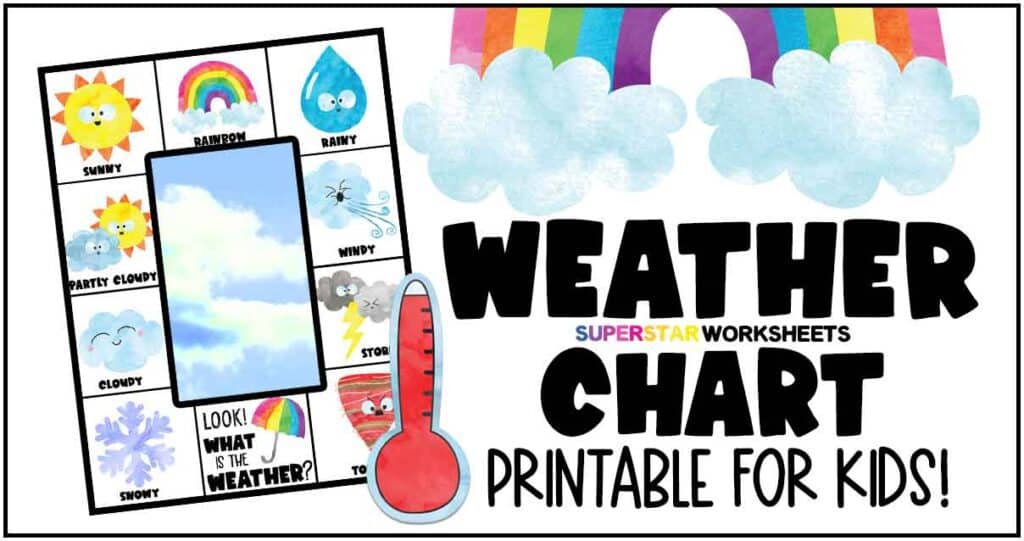 Learning about the weather is a blast with our free printable weather chart! We've created a simple, colorful weather chart for kids, that will add some hands-on learning to your classroom. Whether it's sunny, cloudy, windy or rainy, this weather chart is sure to help your students learn about the weather.
Free Daily Weather Journal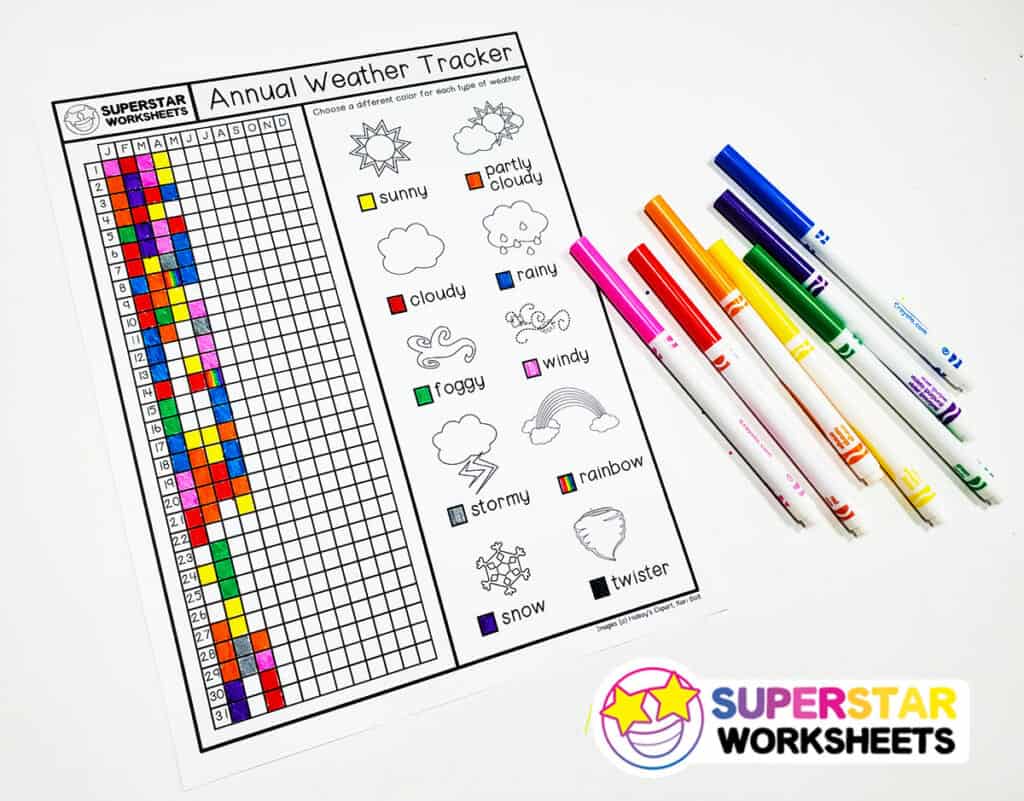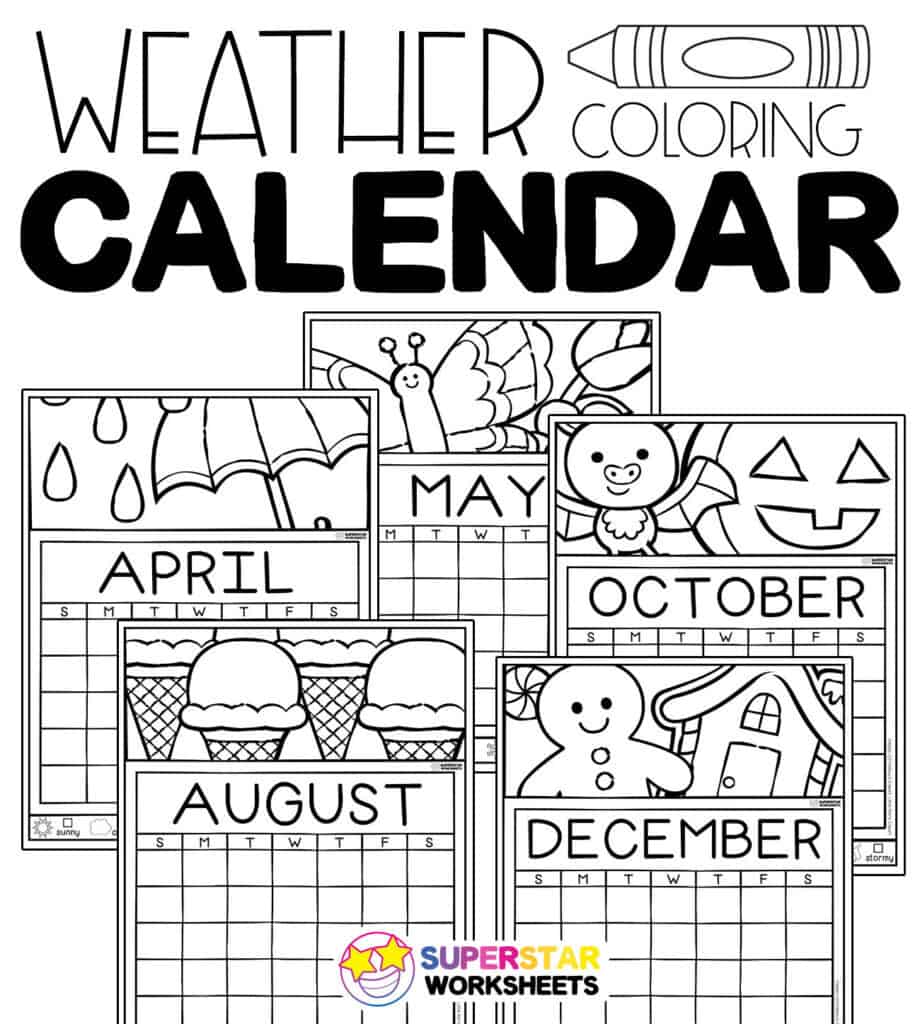 Students get creative to color their own monthly weather tracker. For each month, students color then track the weather daily using the guided symbol key.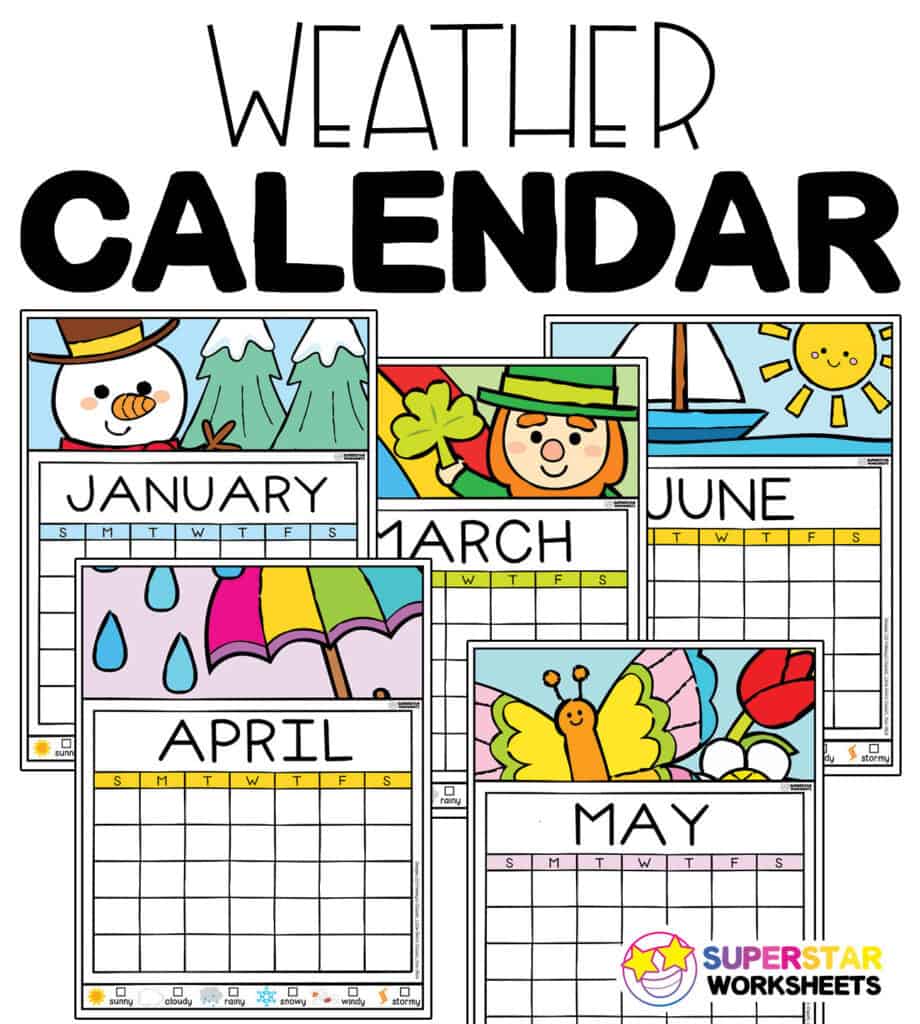 If you're looking for a lasting way to track the weather, print these colorful calendars, laminate, and use with a dry erase marker to track the daily weather.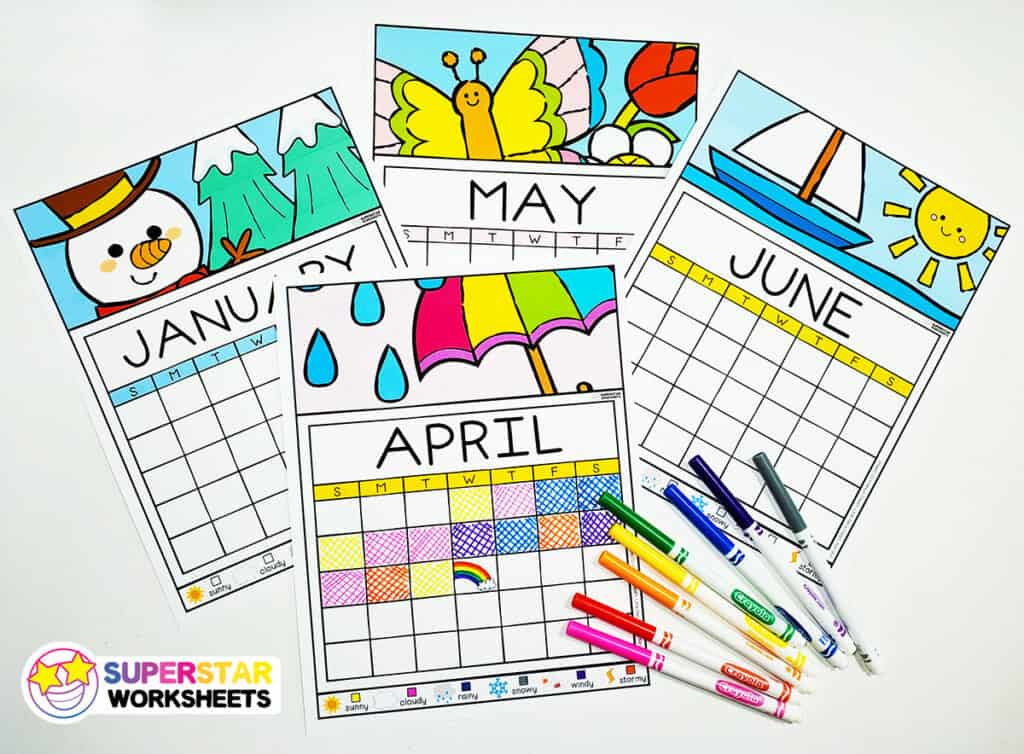 Free Weather Chart Printables
Students track the weather by first creating a color code for the weather symbols across the bottom of the page. Next, students use those color codes to cill in each day on the calendar according to the weather for that day. This is a great way to get younger students excited about tracking the weather.