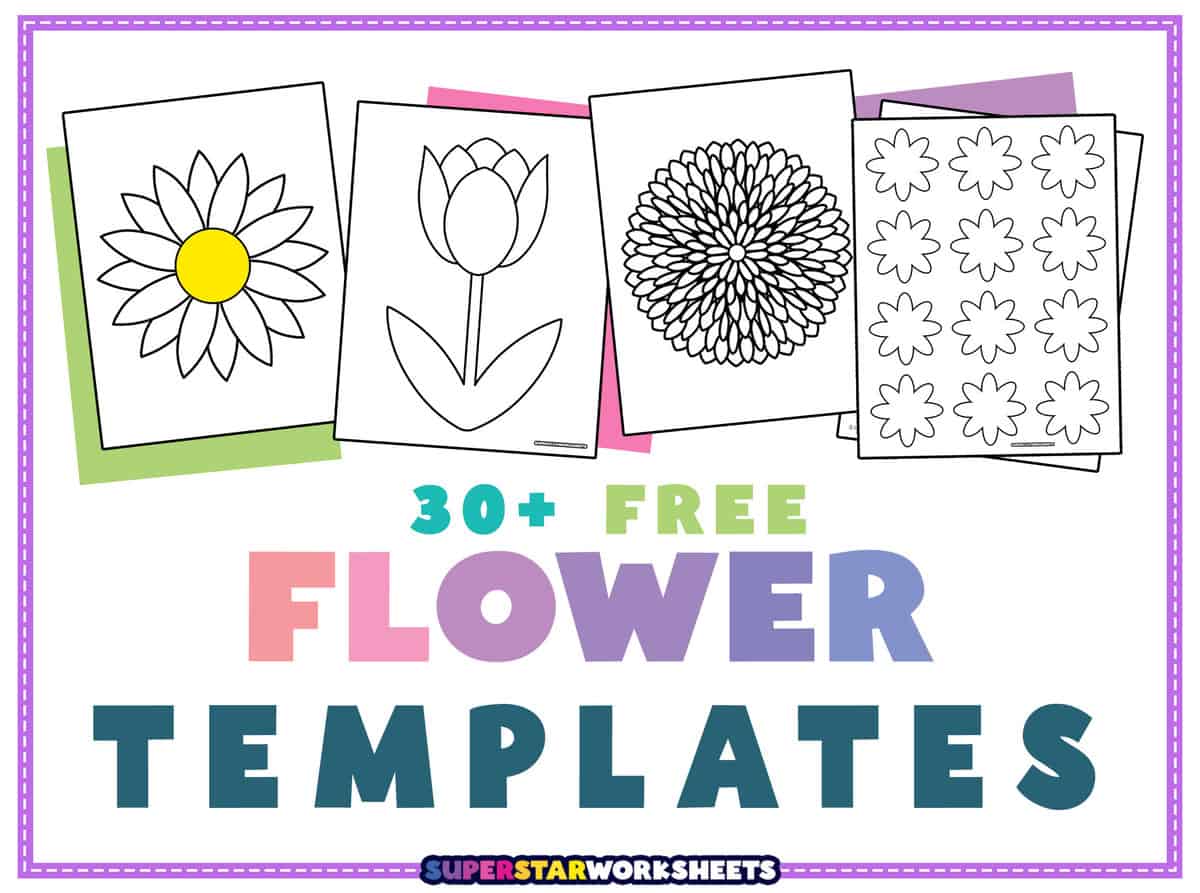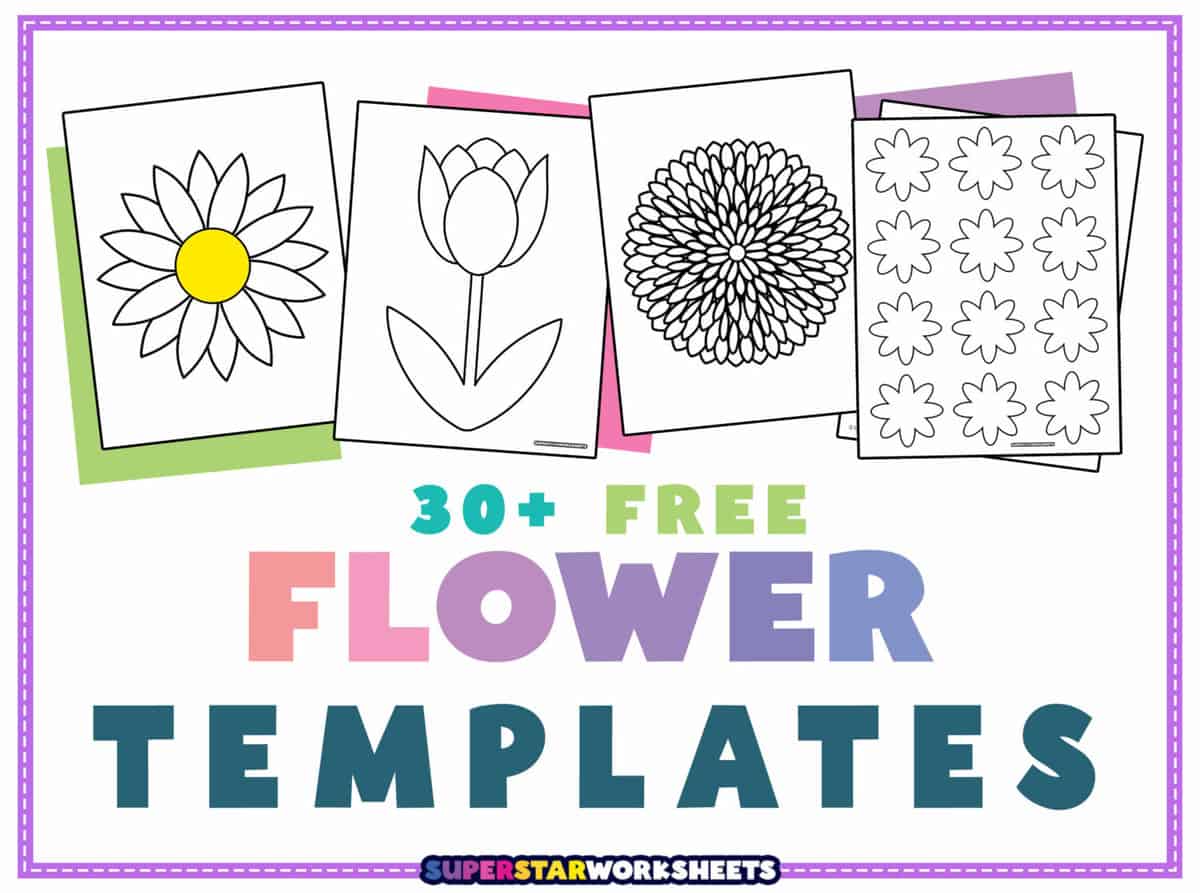 Our Flower Templates are free, printable templates to use with kids this spring. Spring art, Mother's Day crafts, and bright bulletin boards will be a breeze when you download these printable flower PDFs. Students of all ages will participate in fine motor practice, art and coloring skill practice, and a variety of cut-and-paste activities when using these adorable templates. Keep the fine motor fun going with our Fine Motor Holiday Bundle! Your students will LOVE all of the engaging activities.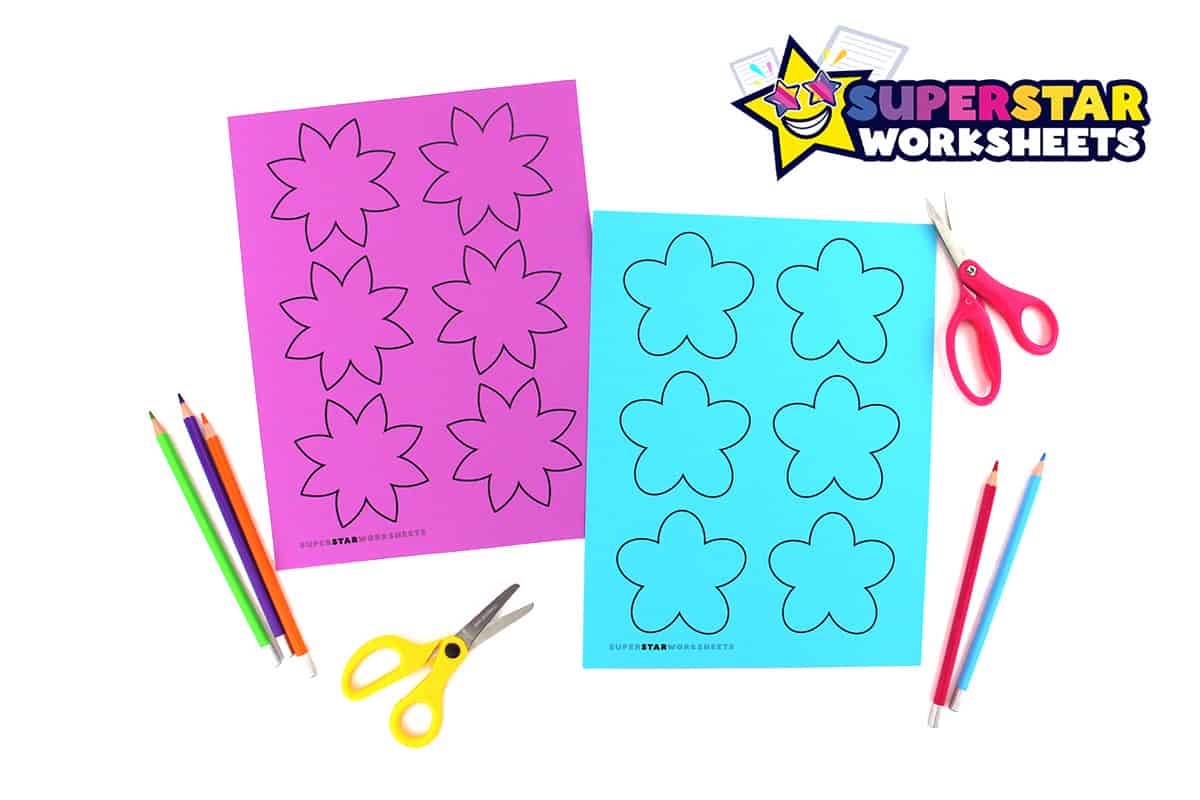 Flower Templates
These free, printable flower templates are sure to be a hit with everyone! Perfect for Mother's Day crafts and cards, these templates make the ideal addition to your classroom bulletin board. Not only do they provide students with an engaging activity while cutting and coloring, but they also help with fine motor control development. Incorporate these templates into your spring lessons this year, they are sure to be a hit with your students! Scroll to the bottom of this post if you are in need of the center circles for the flowers as well. We have a variety of center circle flowers taht will fit these designs.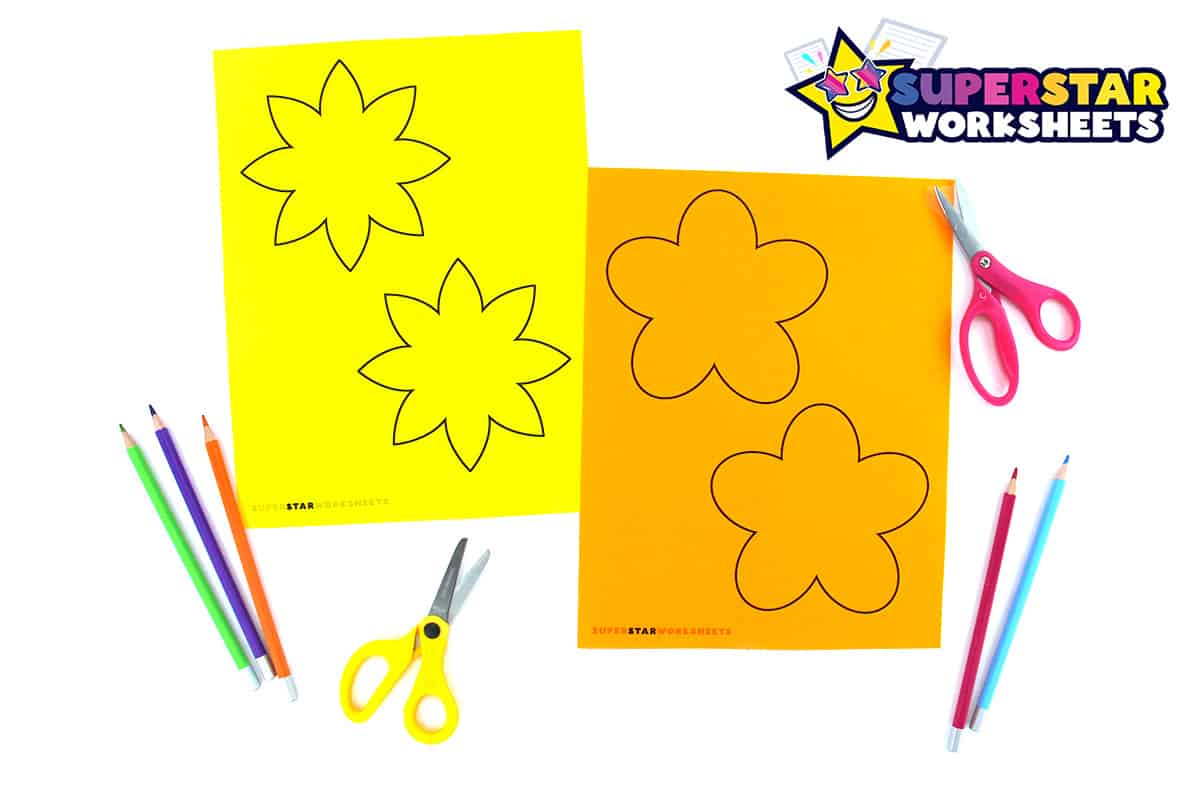 Simple Flower Template
There are three different silts of simple flower templates included in this section. Students can choose from one large, two medium, or six small flower petals. Take it a step further and create "stacked" or 3D flowers using the different sized templates. The sky's the limit when it comes to these adorable flowers!
Mini Flower Templates
If you are making printable leis or a flower garland for your classroom, you'll love these mini flower templates. Print them on colored cardstock paper, use a hole punch in the center and string them on a large piece of twine–just thick enough to hold them in place.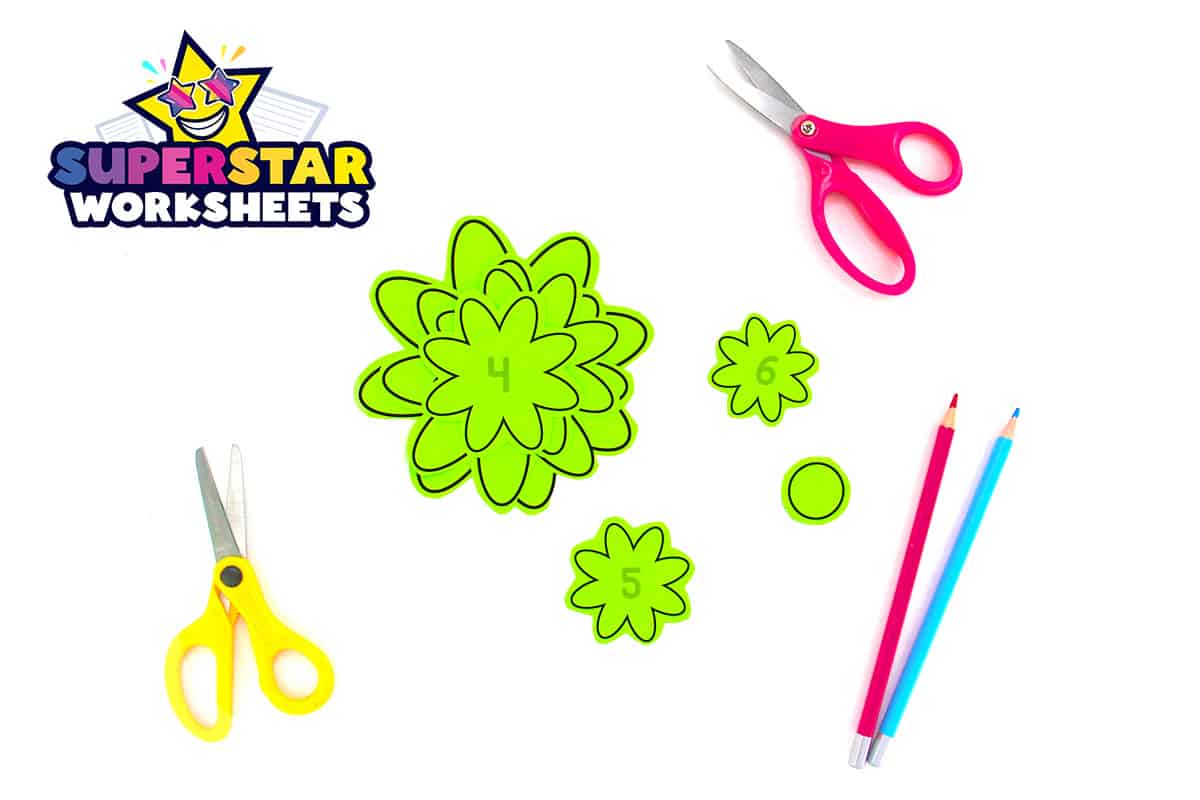 3D Flower Template
3D flowers are absolutely stunning when assembled. There are three designs included with easy-to-read numbers showing what order students need to assemble these flower crafts. Glue each layer on top of the previous, or punch a hole through each individual layer and use a paper fastener or brad to connect the layers.