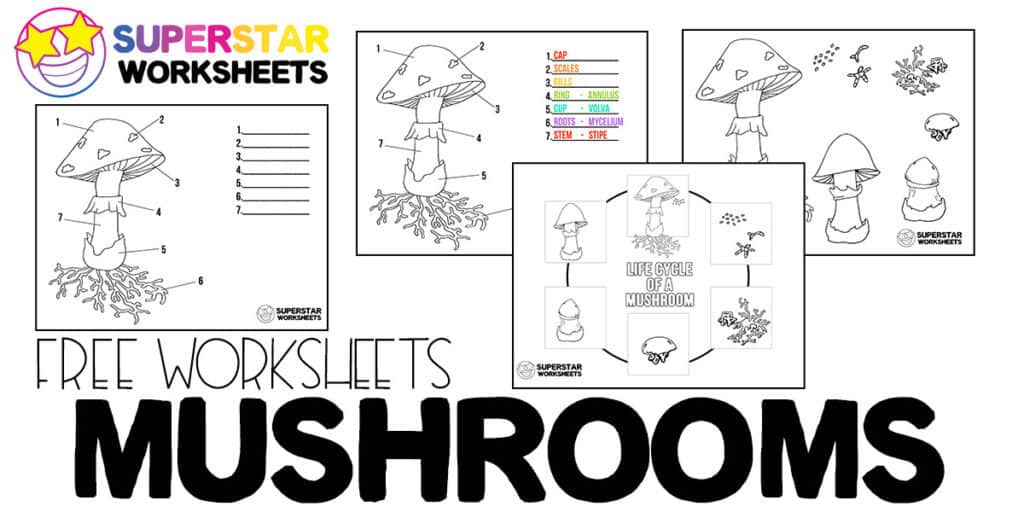 Need some fun and free activities for science? Try our Mushrooms Life Cycle Worksheets! You'll be amazed at what your child can retain by using simple diagrams and label charts to get their curiosity jumping!
Building key science skills is important at an early age — it keeps them curious while strengthening their retention and memory with fascinating facts. Find more science worksheets including plant cell worksheets here.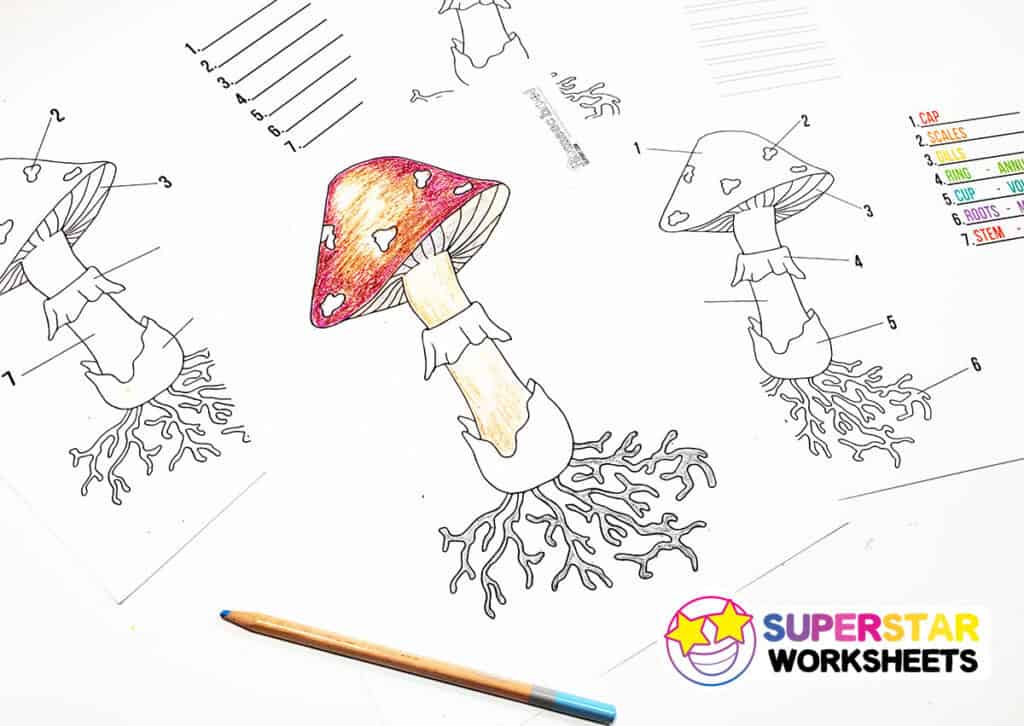 Mushroom Facts for Kids
Before we get to the good stuff, let's find out a little more about mushroom facts for kids. Mushrooms are a bit funny looking — and a bit fun to kick for kids! However, when you see them in a yard or at the park, it's a opportunity to teach your children about life cycles.
Anything that is alive, changes and grows has a life cycle. Since a mushroom is a fungus, it sometimes gets a bad rap and the "gross" label. However, there are some mushrooms you can eat, while others, stay away!
Here are some fun facts for mushrooms: What's different about a plant vs. a mushroom? A mushroom doesn't use the sun to gain it's energy. And, did you know that the act of looking for mushrooms is called "mushrooming"? It's true!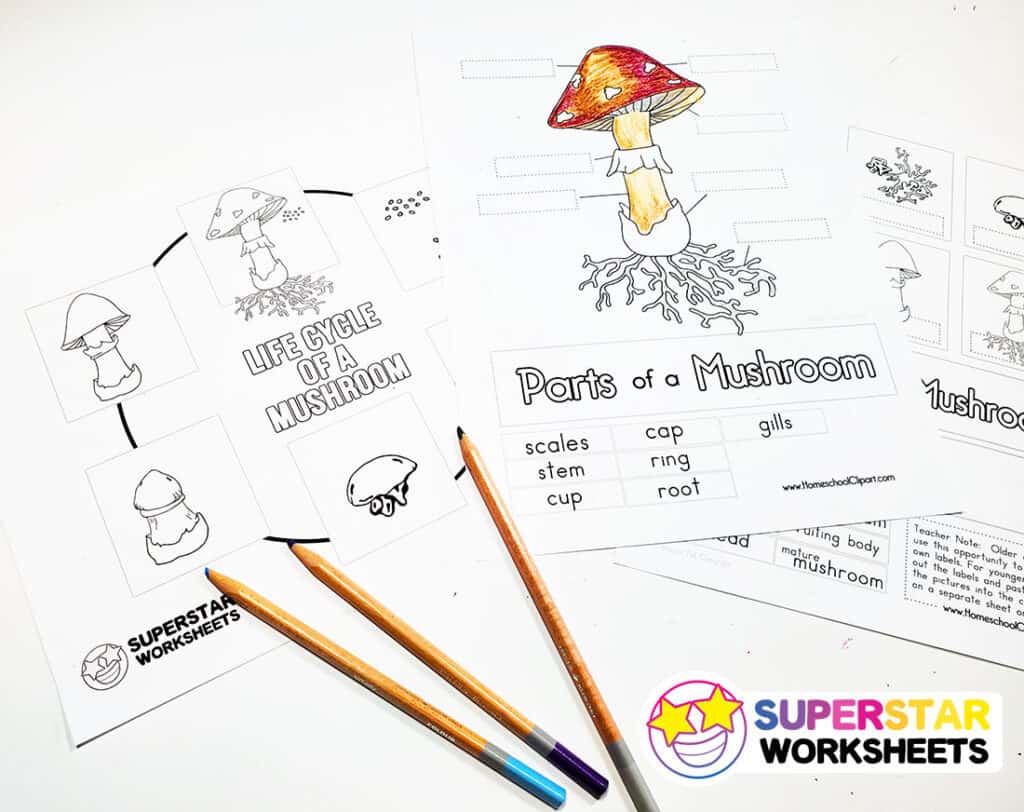 Life Cycle of a Mushroom
Now that we've gain a little knowledge about these freaky fungus, let's talk about some freebies for you. Below you'll find free mushroom cycle worksheets, making great additions to your growing science centers in a homeschool or classroom setting. Each printable mushroom worksheet provides a unique opportunity to learn about their environment growing right outside their room!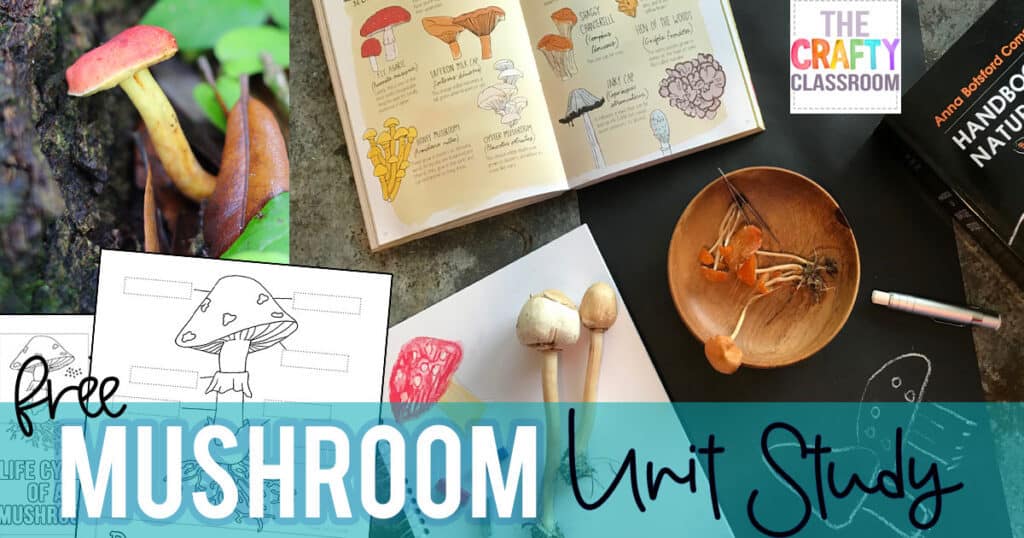 Expand your learning with this Free Mushroom Unit Study from The Crafty Classroom.