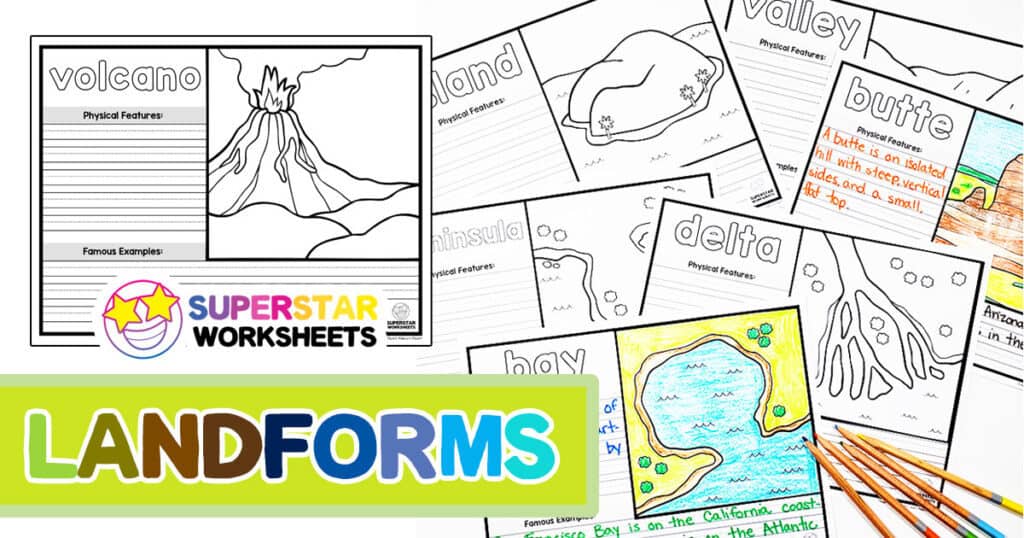 A landform is a natural feature of the Earth's surface, and they are great for students to learn about during the elementary years. Extend student learning by visiting any local landforms you might have in your areas You might even create your own landform diorama.
Free Landform Worksheets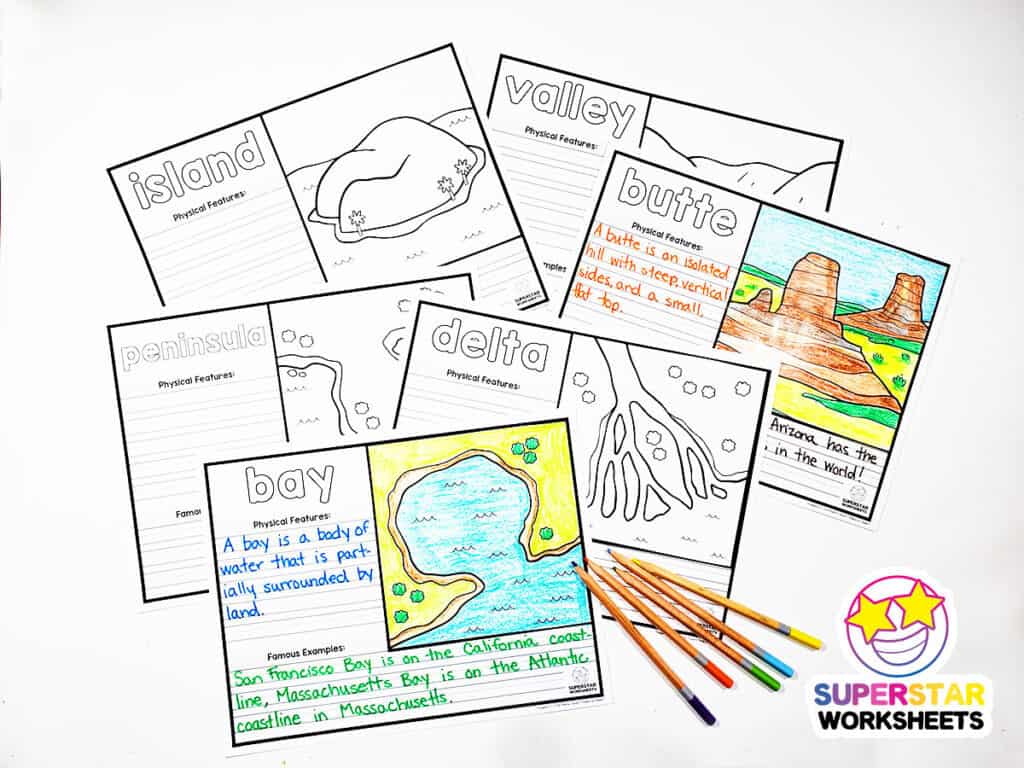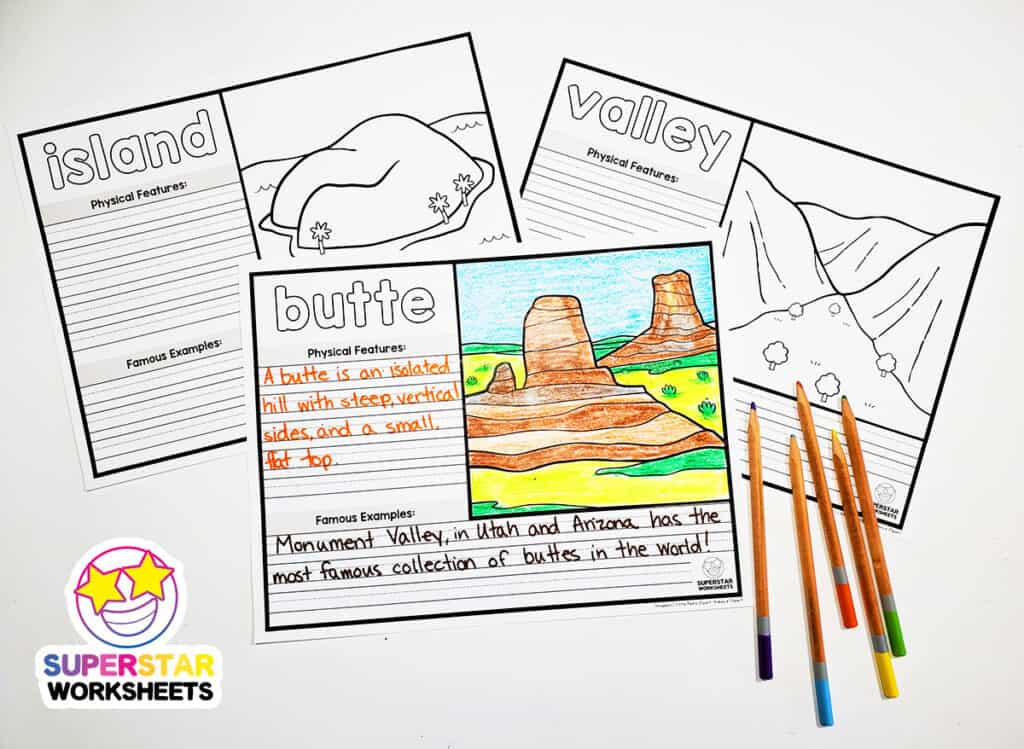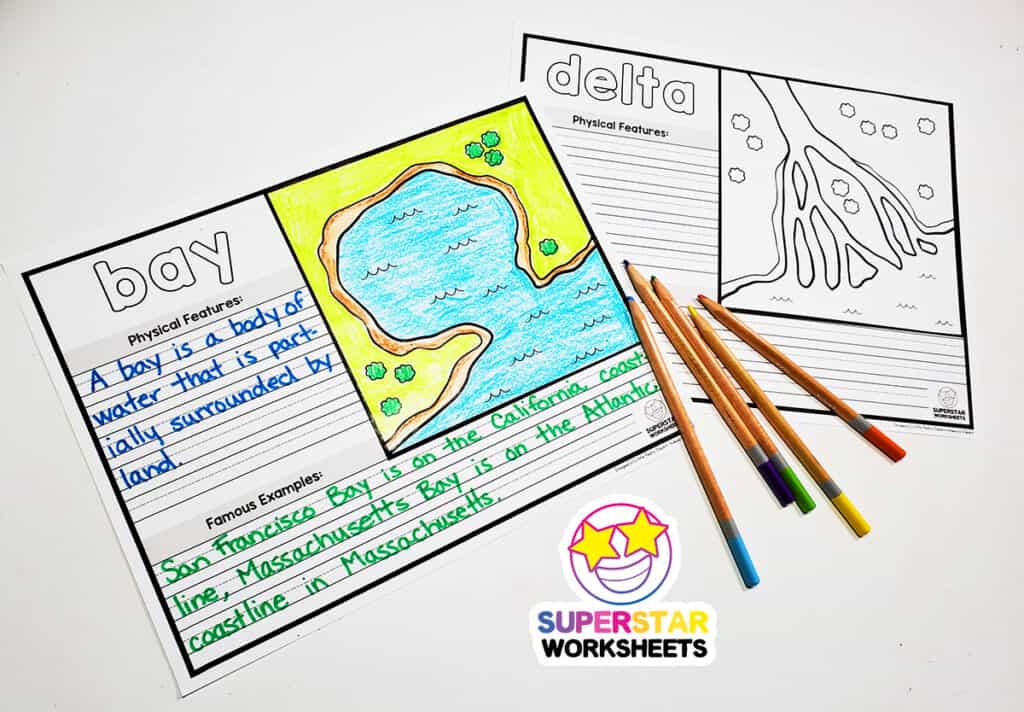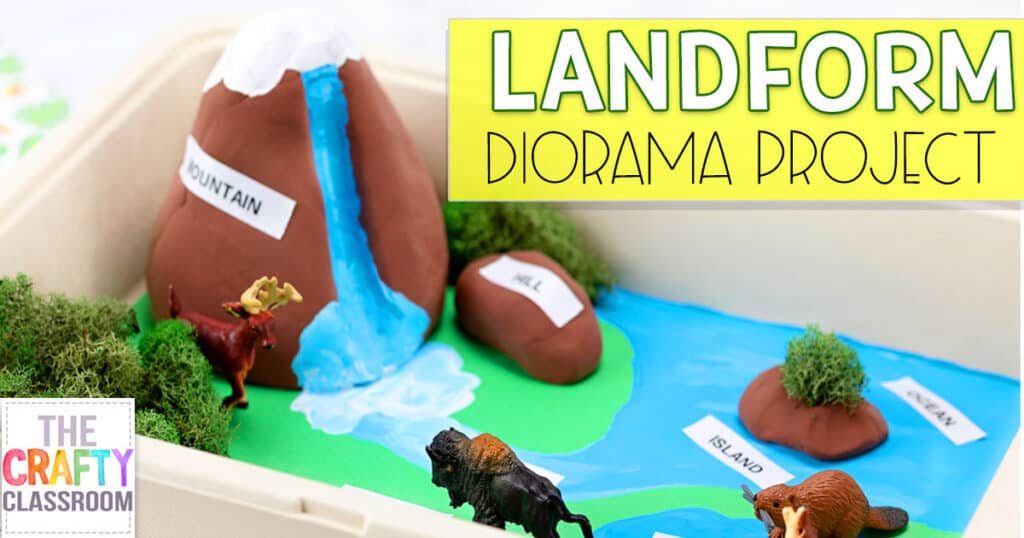 Put your landform skills to the test by making your own landform diorama. This is a great science project for the end of the unit study, and it can be adapted to specific landforms that your child is interested in. Find complete video and photo tutorial instructions for this Landform Diorama Craft here.