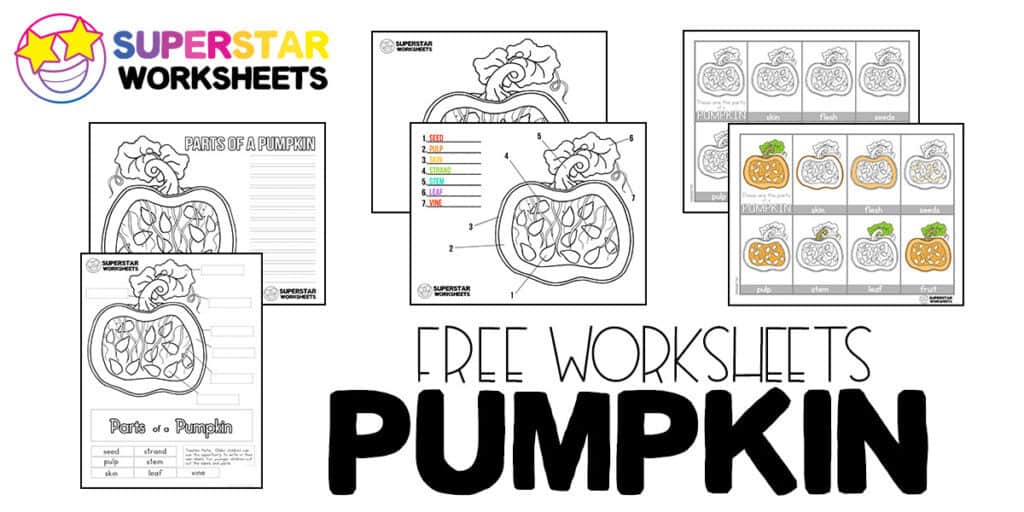 Our free pumpkin worksheets are perfect for adding some science exploration in your classroom. We've created helpful resources that will have your students labeling and identifying the different parts of a pumpkin.
Parts of a Pumpkin Worksheets
What can you expect from these pumpkin freebies? You don't have to look any further. You'll even find pumpkin nomenclature cards. What are nomenclature cards? Simply put, it's the process of choosing the names of things.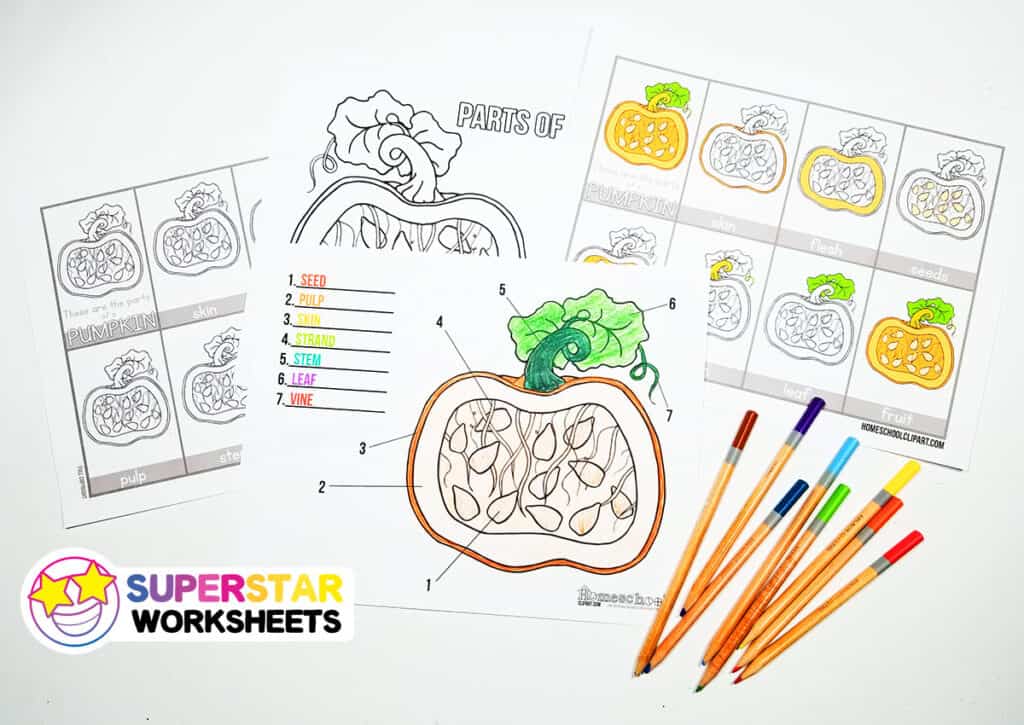 Discover the parts of a pumpkin worksheets are perfect for all ages below:
Pumpkin Cards
Parts of a Pumpkin Notebooking Journal
Pumpkin Labeling Chart
Pumpkin Cut and Paste Chart
Pumpkin Coloring Sheet
Pumpkin Chart Sheet
Pumpkin Colored Nomenclature Cards
Parts of a Pumpkin Worksheet
Free Pumpkin Unit Study
Provide these free worksheets to your students so they can label the parts of a pumpkin. Or use the cut and paste pumpkin labeling worksheet for younger students. These free printable pumpkin activities are great for a science notebook, and you can expand the learning with our Free Pumpkin Unit Study.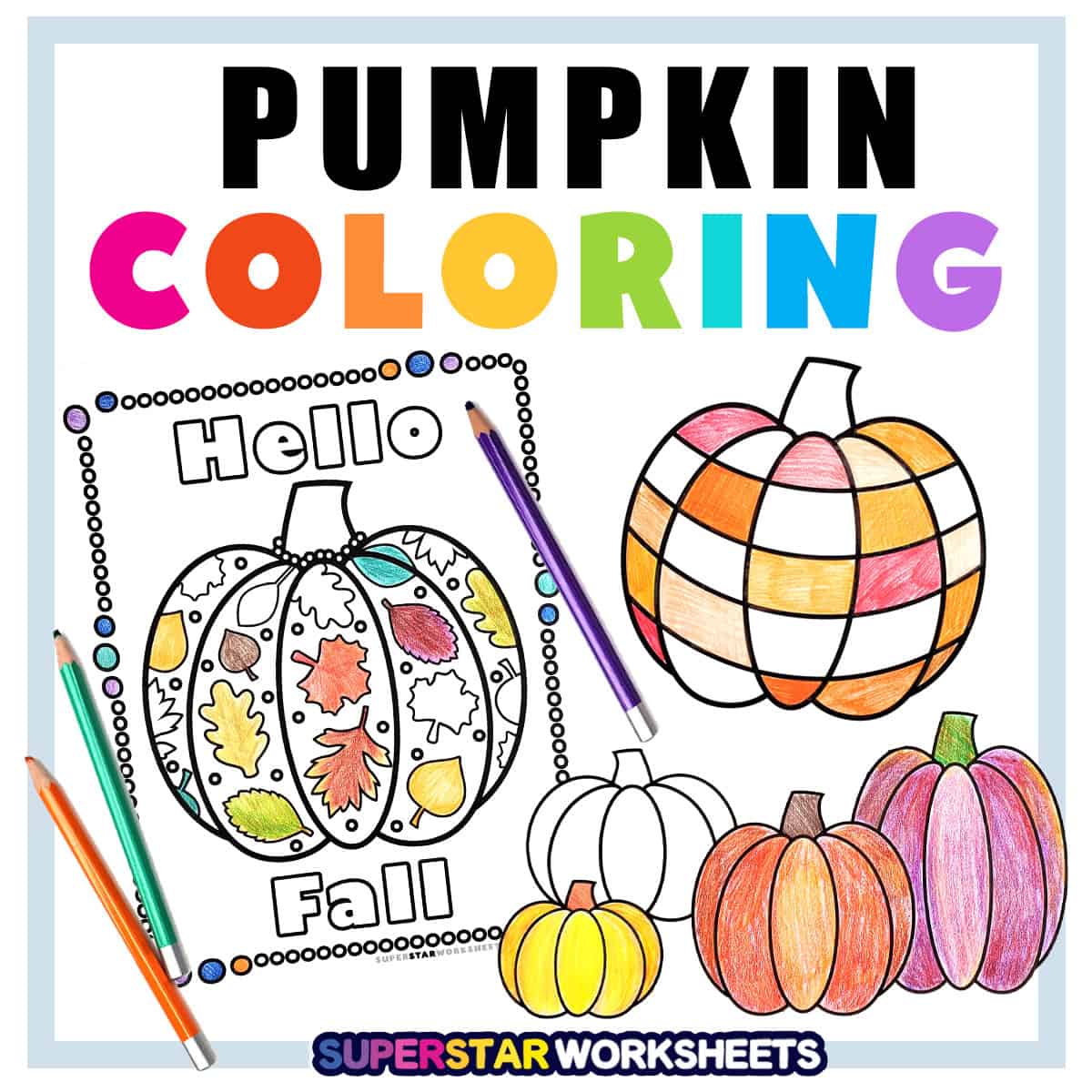 If you're learning all about pumpkins, be sure to check out our free Pumpkin Coloring Pages and our printable Pumpkin Templates. You'll find everything you need to add some hands-on learning fun to your pumpkin lessons this fall. We've designed some simple black line pumpking coloring sheets, as well as easy cut pumpkin stencils and outlines you can use for pumpkin art projects or decorating your classroom as well.