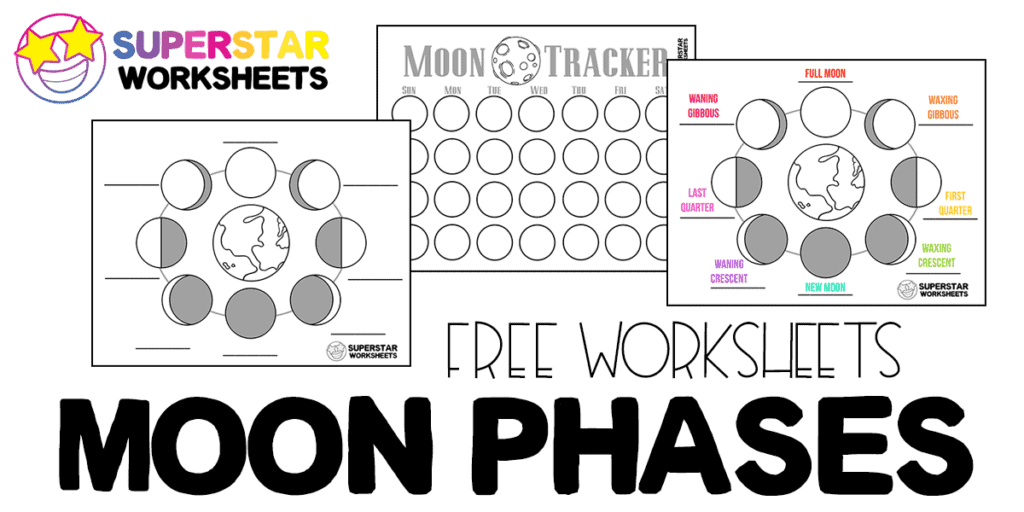 Students can learn all about the phases of the moon with these free printable worksheets. Each activity includes helpful visuals for students to identify and label the different phases of the moon. Create your own science learning centers, or track the moon with our free moon tracking worksheet.
Moon Coloring Pages
For younger students, try our free moon phases labeling worksheet. Pair it up with our moon phases chart for students to use as a reference. Younger students will
Moon Phases Printable
Older students can use our blank moon phases worksheet to draw in the different phases. This is a great visual for students and can be paired alongside this Oreo Moon Phases Science Activity.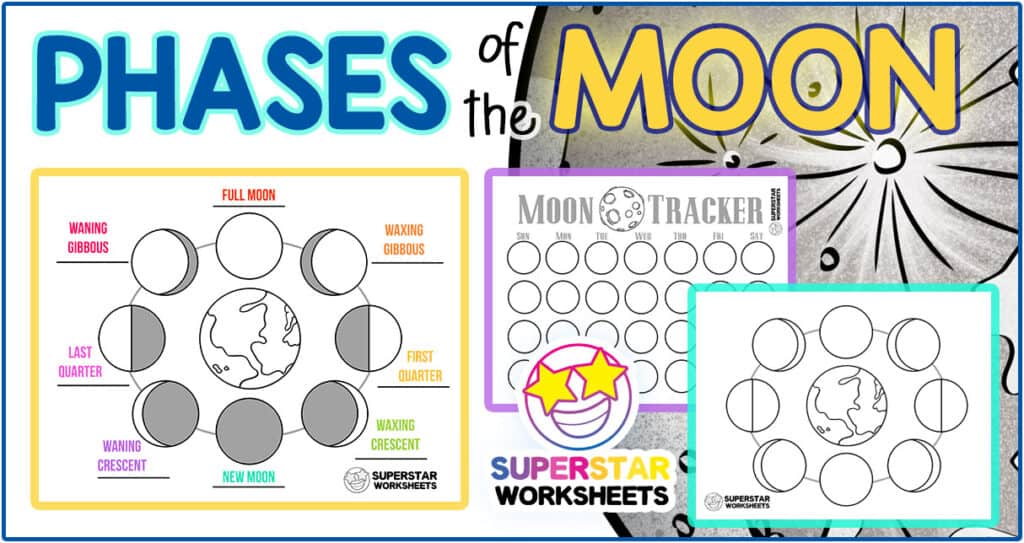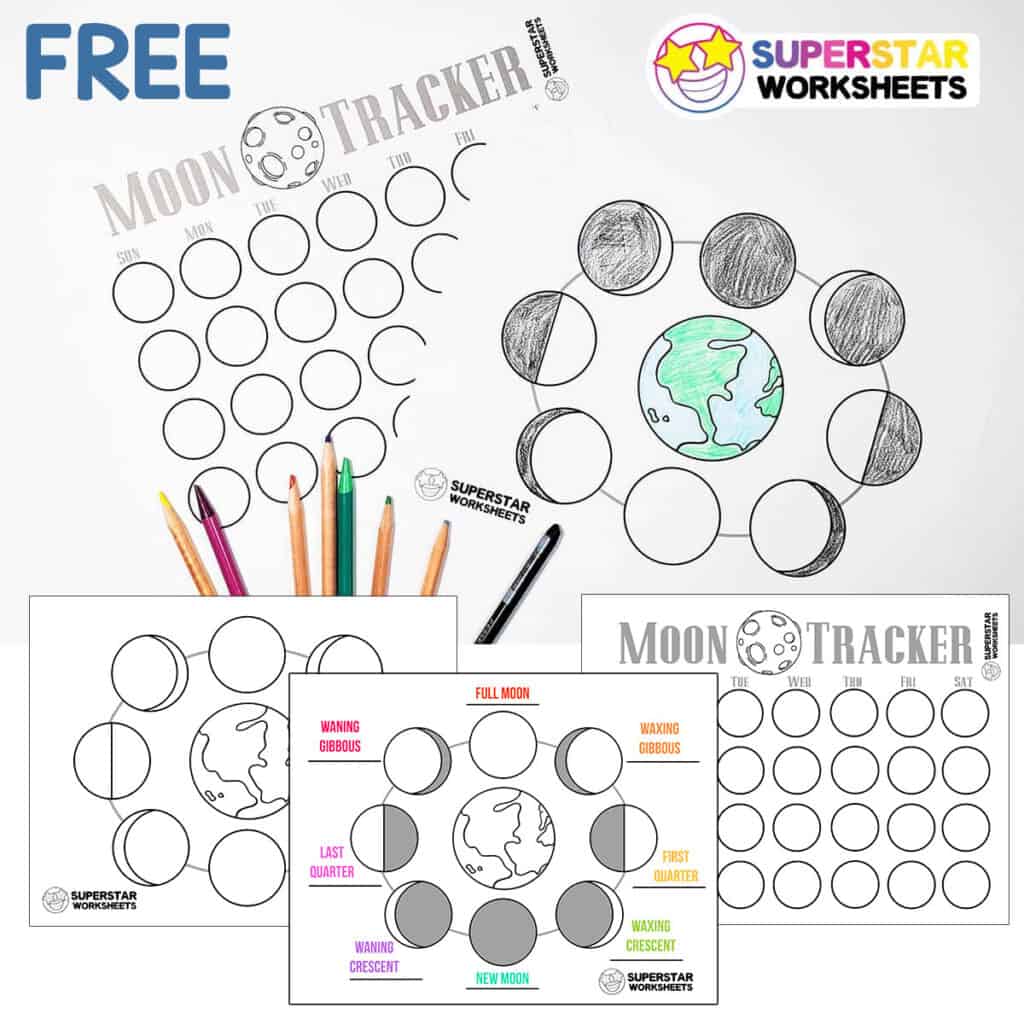 Moon Phases Template Printables
Free printable moon phases jounral and monthly activity pages. These printable templates are great for simple moon tracking.