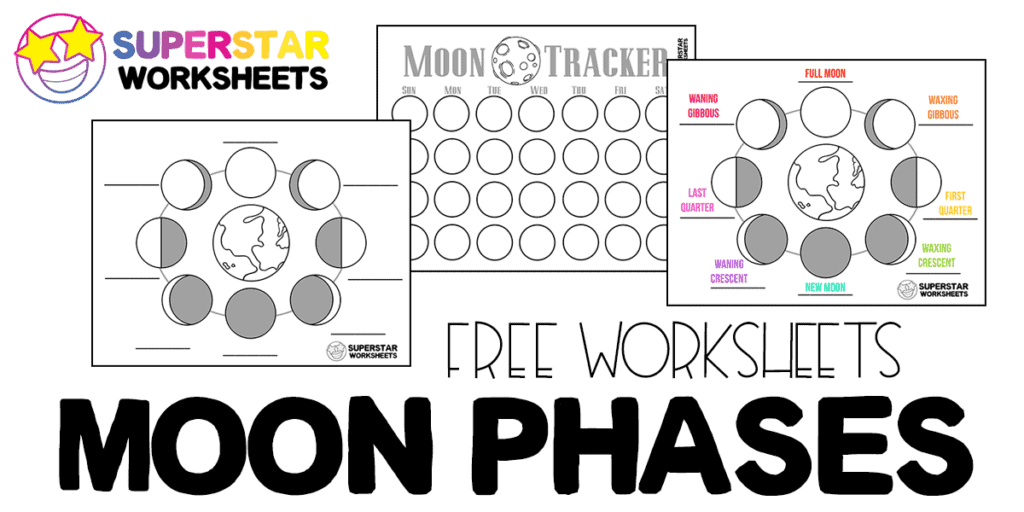 Students can learn all about the phases of the moon with these free printable worksheets. Each activity includes helpful visuals for students to identify and label the different phases of the moon. Create your own science learning centers, or track the moon with our free moon tracking worksheet.
Moon Coloring Pages
For younger students, try our free moon phases labeling worksheet. Pair it up with our moon phases chart for students to use as a reference. Younger students will
Moon Phases Printable
Older students can use our blank moon phases worksheet to draw in the different phases. This is a great visual for students and can be paired alongside this Oreo Moon Phases Science Activity.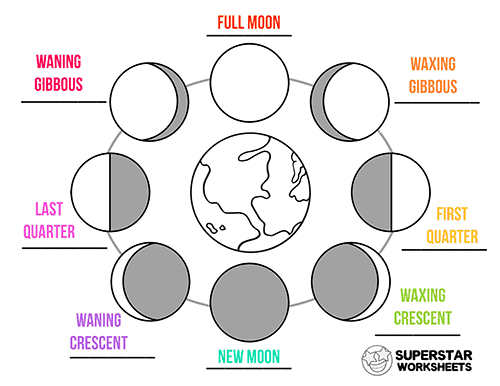 A colorful chart featuring the different phases of the moon (as seen from earth) with each different stage labeled.
Students label each phase of the moon with this free printable worksheet. This is a blank version of our moon chart but doesn't require students to color the moon.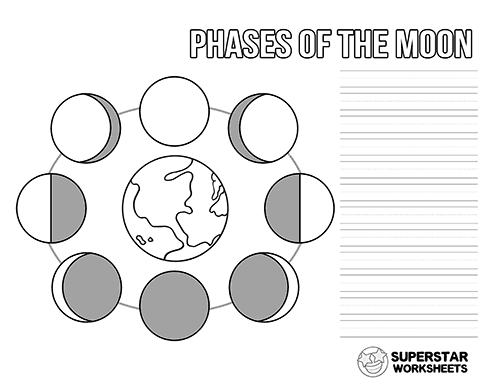 A simple phases of the moon notebooking page for children to label and store key facts about the moon.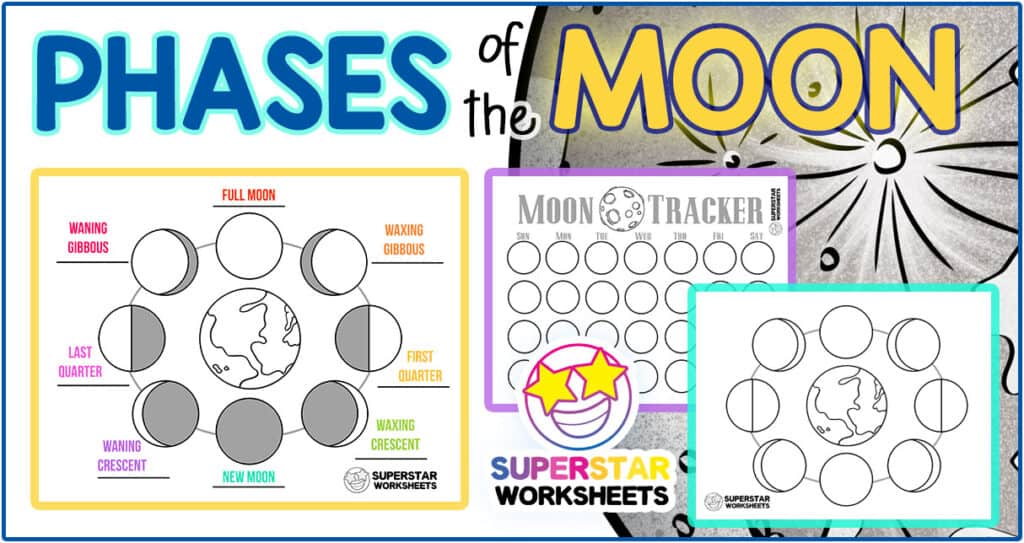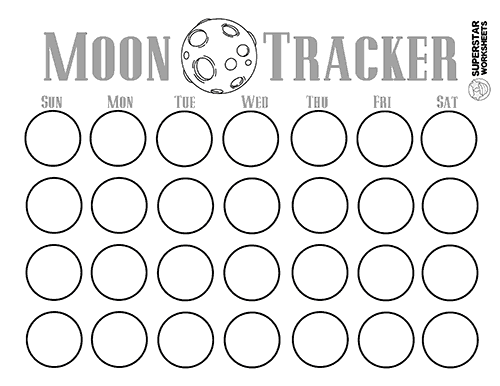 A 28-day moon tracking worksheet for children to track the phases of the moon. Print multiple copies for an extended study.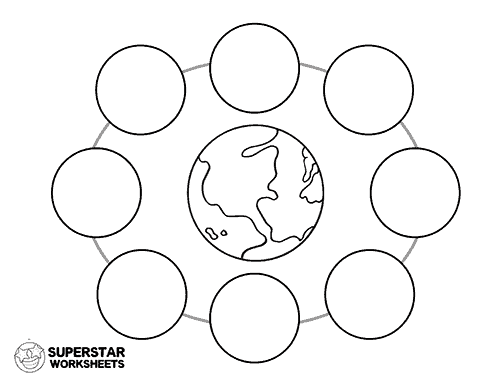 Children can draw in their own phases or use this sheet to line up their oreo cookie moons with the different phases.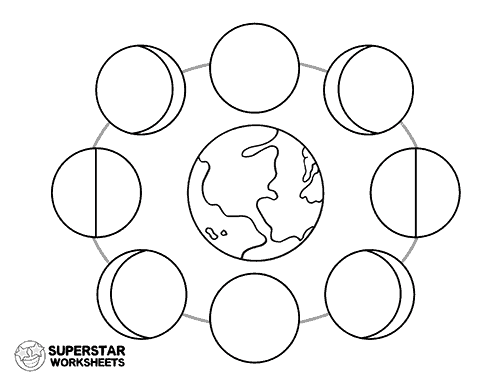 A blank coloring page for children to shade in themselves to show the phases of the moon.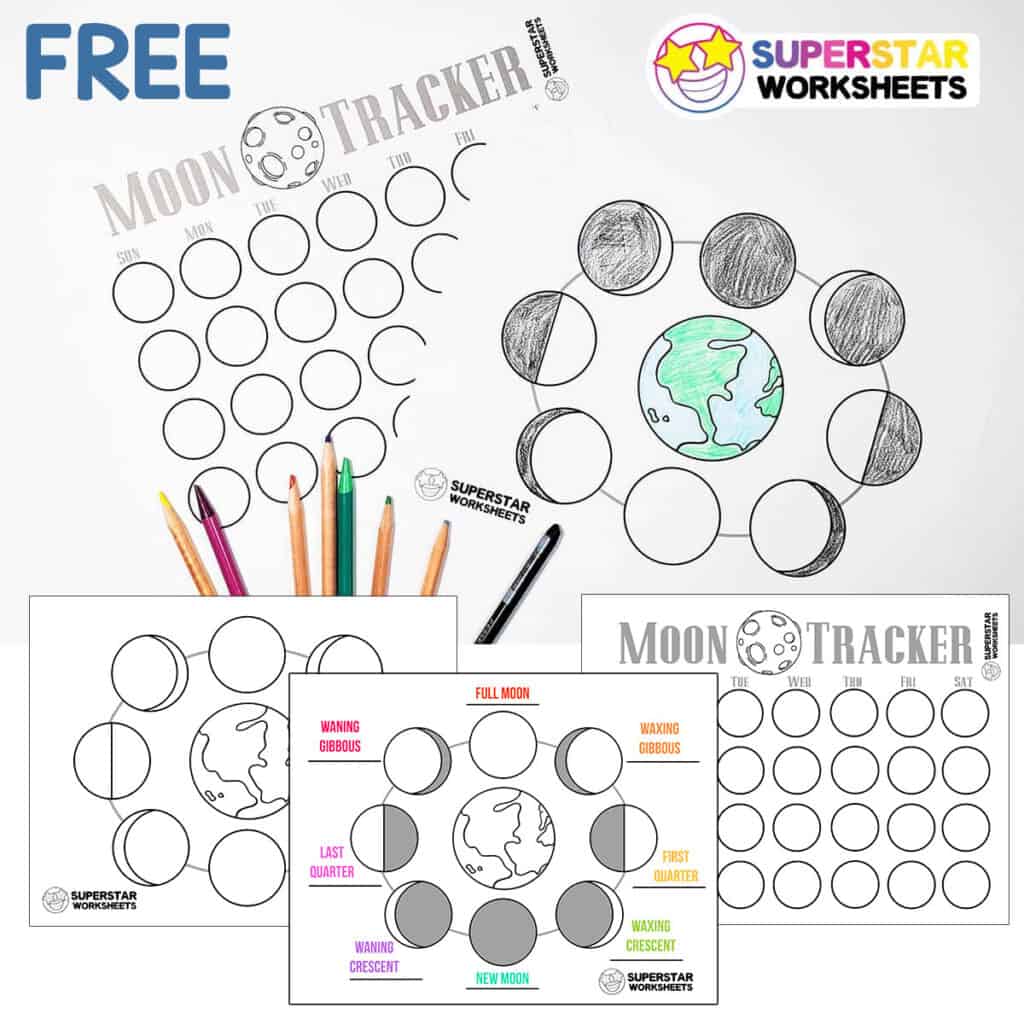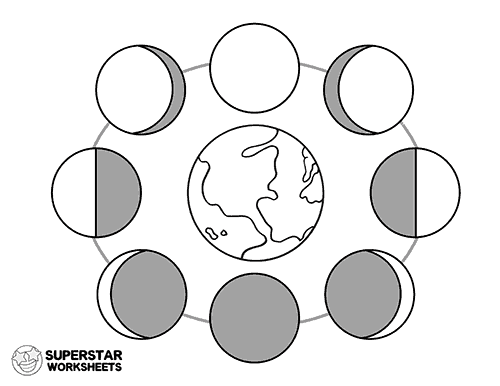 A shaded chart without labels to use as review of the different phases of the moon as seen from Earth.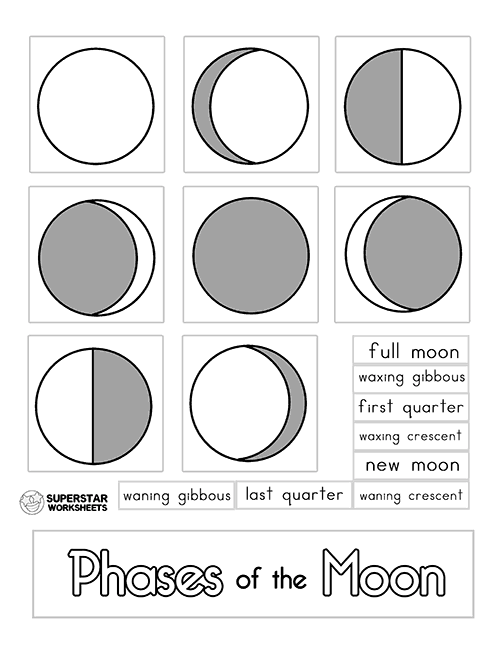 A cut and paste worksheet for children to arrange the phases of the moon then label them accordingly. Use with black construction paper.