Free printable geography worksheets to teach your students all about the 5 themes of geography, location, place, region, movement, and human interaction. Your students will learn all about the United States, including the colonies, regions, states and capitals, landforms and and landmarks!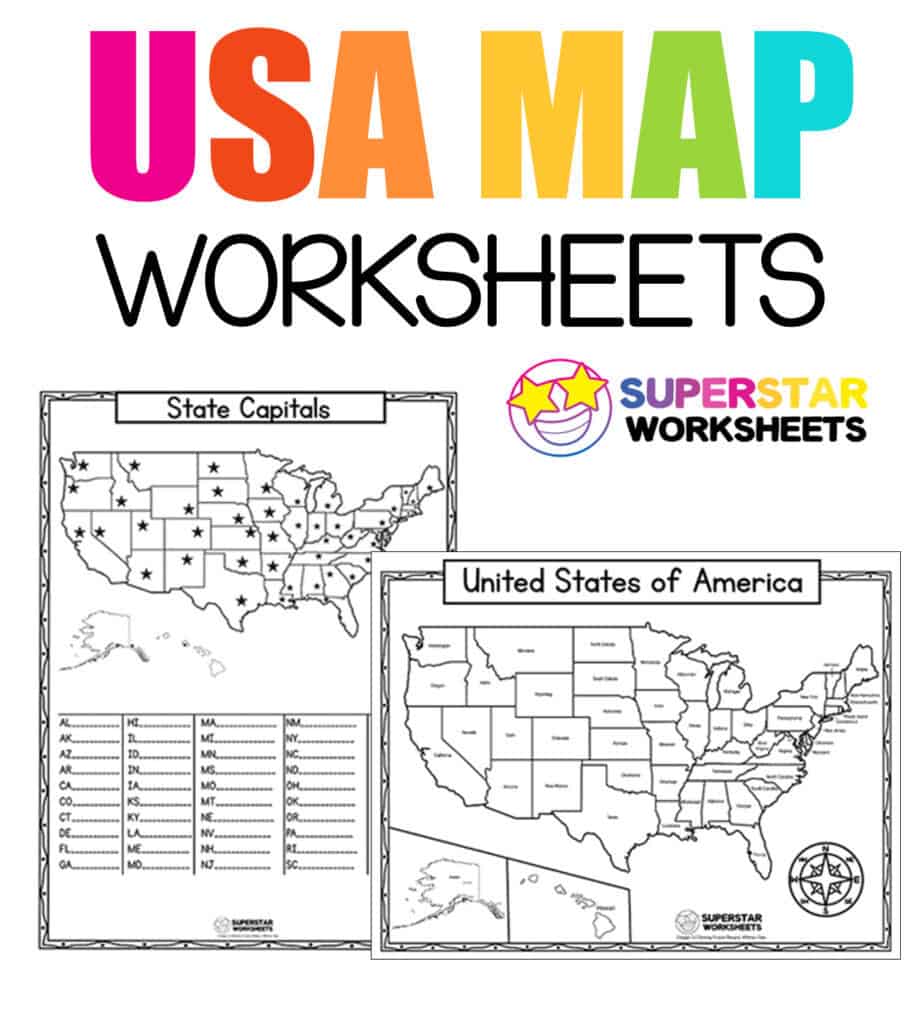 Your students will build their knowledge of state names, their capitals, abbreviations, locations, and regions. From labeled to blank maps, these worksheets will not only have your students learn but also test and retain the geography of the US.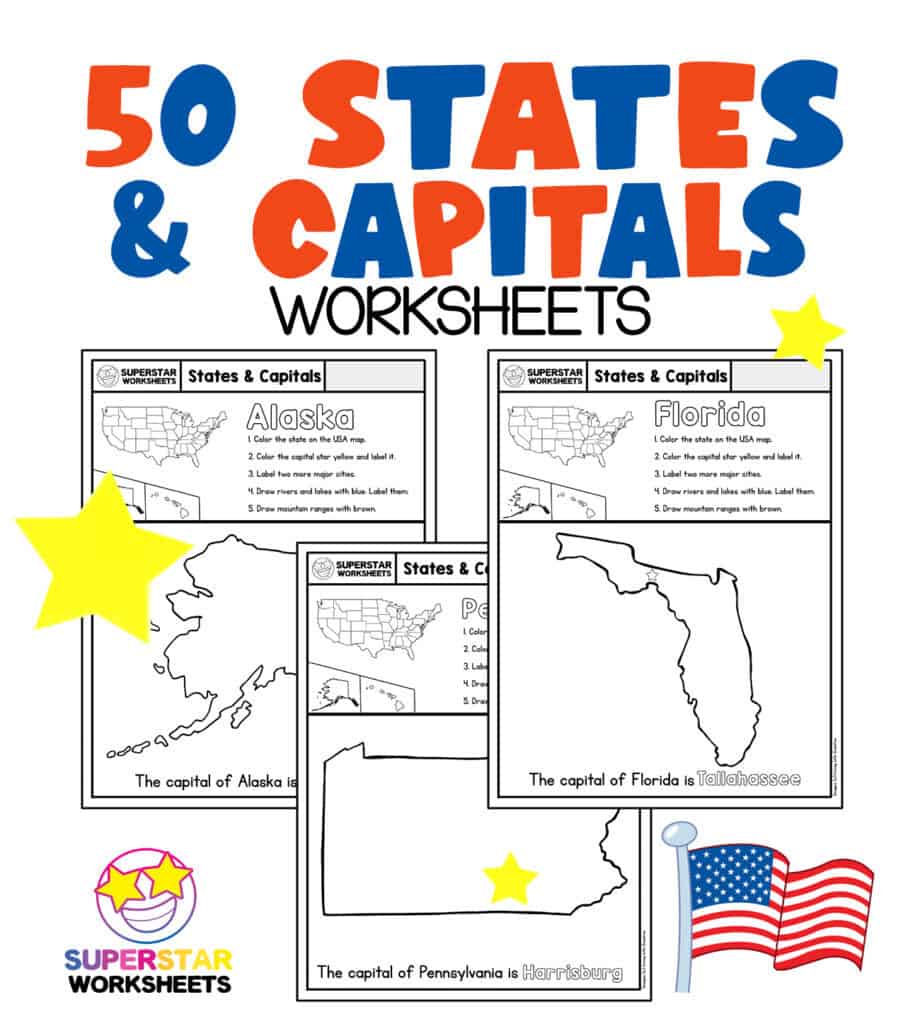 Each of our state and capital worksheet will have your students coloring in the state on the full US map, coloring in and naming the capital, labeling and marking two more major cities, drawing and naming lakes and rivers, and drawing mountain ranges. These 50 state worksheets will combine education and fun as students get to color and learn at the same time.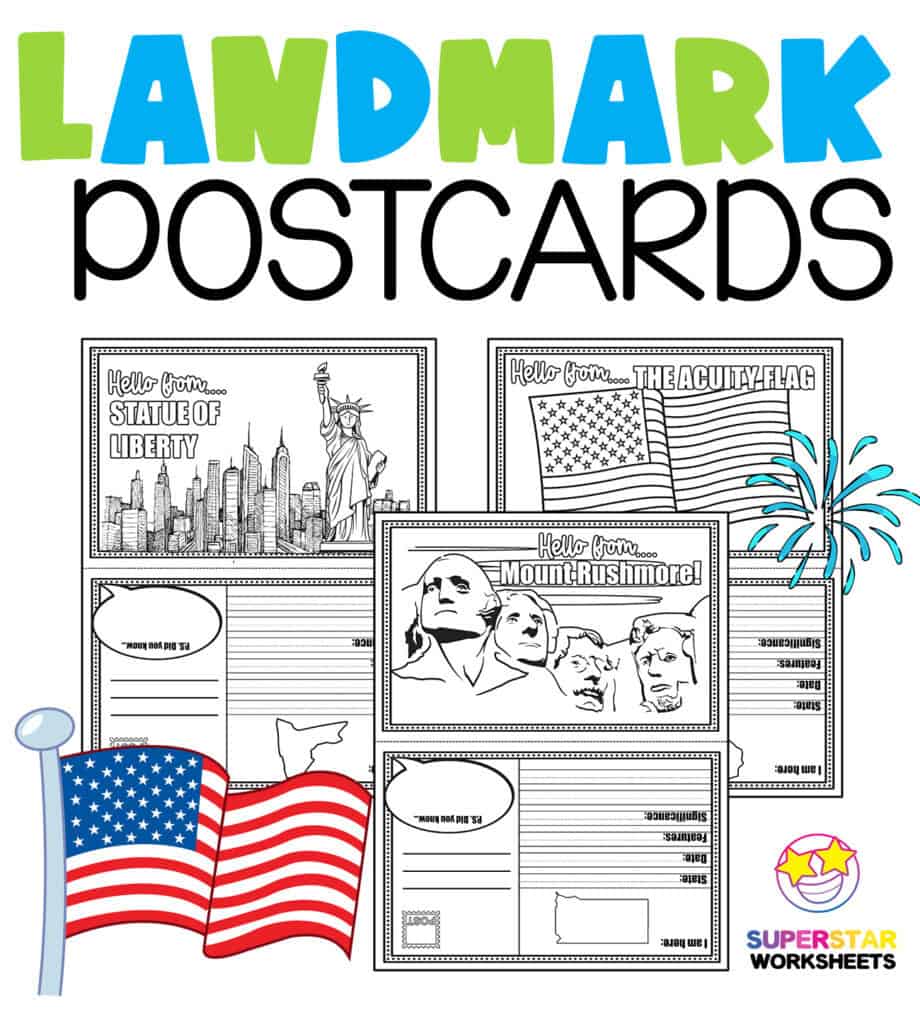 Our USA Landmarks Printables will make a great addition to your social studies curriculum. Your students will work on reading, writing, history, geography, and more. There are 18, free printable USA landmark printables for you to use in your class! These famous landmark printables can be used in so many ways. Try adding a lesson on the United States Postal Service and have your students mail them out! We recommend first instructing your students to fill out the state name, then the date, features, significance, and postscript.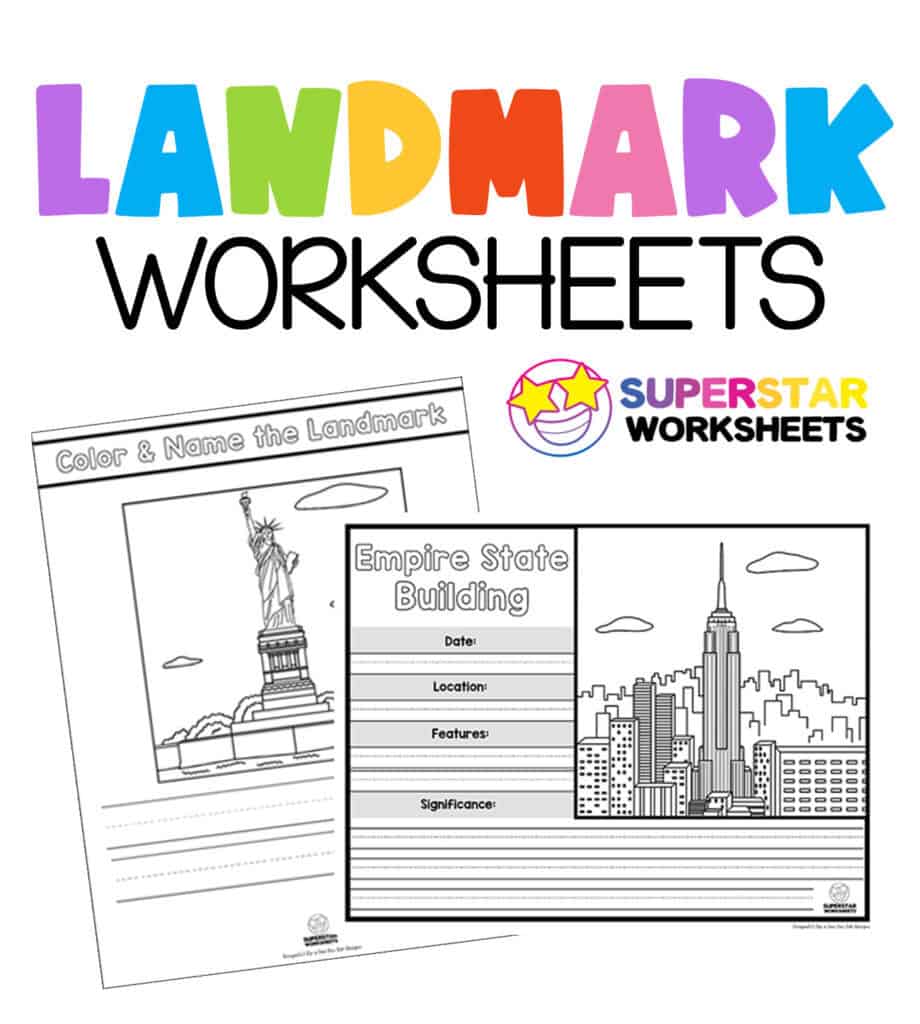 These USA landmark worksheets are your students first stop on their tour of the US. Our landmark printables are great for morning-work stations, early finisher activities, and for take-home activities. Teaching young children geography is a great way to help them learn about their community, state, country, and beyond. With these USA landmark worksheets will also help them build skills in reading, following directions, writing, tracing and much more!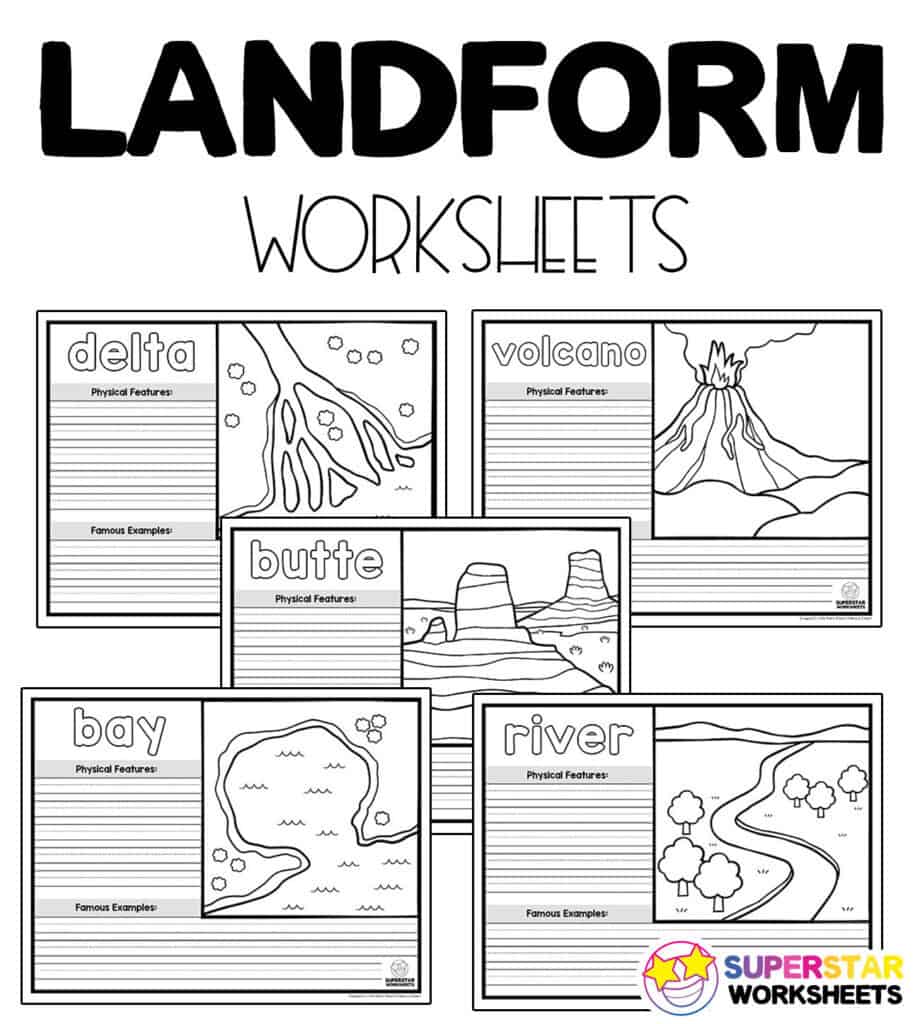 A landform is a natural feature of the Earth's surface, and they are great for students to learn about during the elementary years. Extend student learning by visiting any local landforms you might have in your areas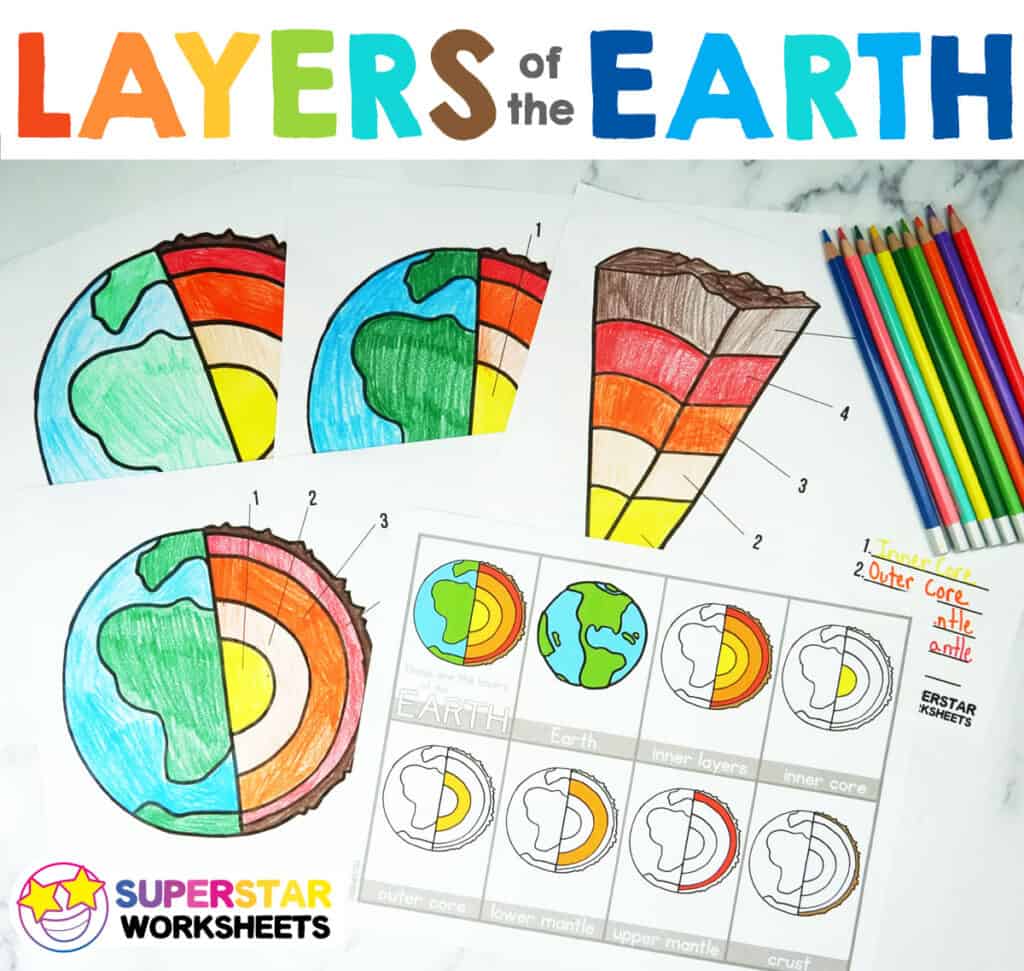 Why not tie in a little Geology fun with your Landform studies! Our free printables layers of the earth worksheets are great for learning all about our amazing planet!