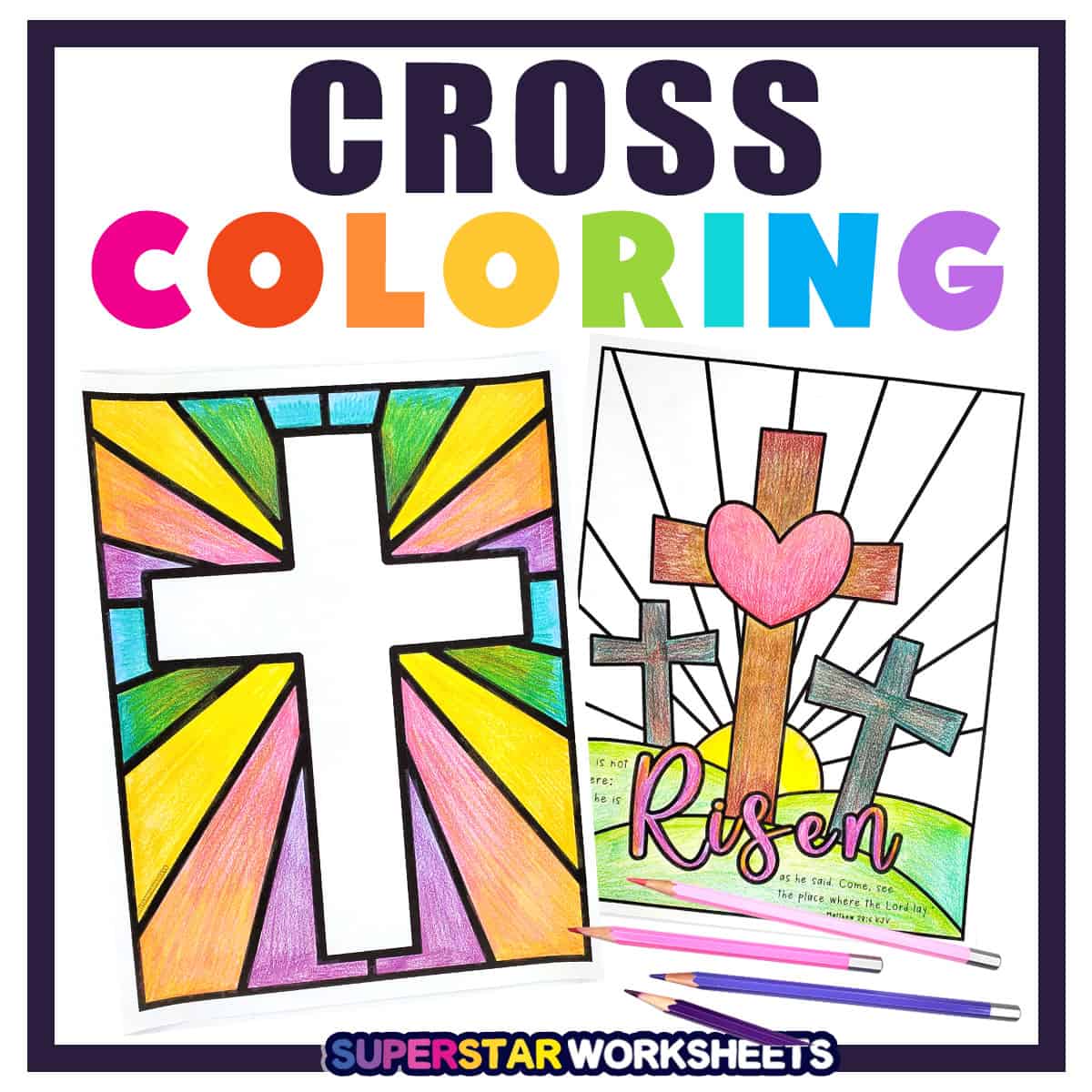 Free cross coloring pages and cross printables for Easter, Valentine's Day, Christmas and more! These free printable crosses can be used for homeschool, Sunday School, children's ministry, and any time you need a cross coloring page for your Bible lessons. We've designed many unique crosses to color, and organized them below based on the design. These are digitally drawn, unique coloring pages of crosses that have a modern look and feel.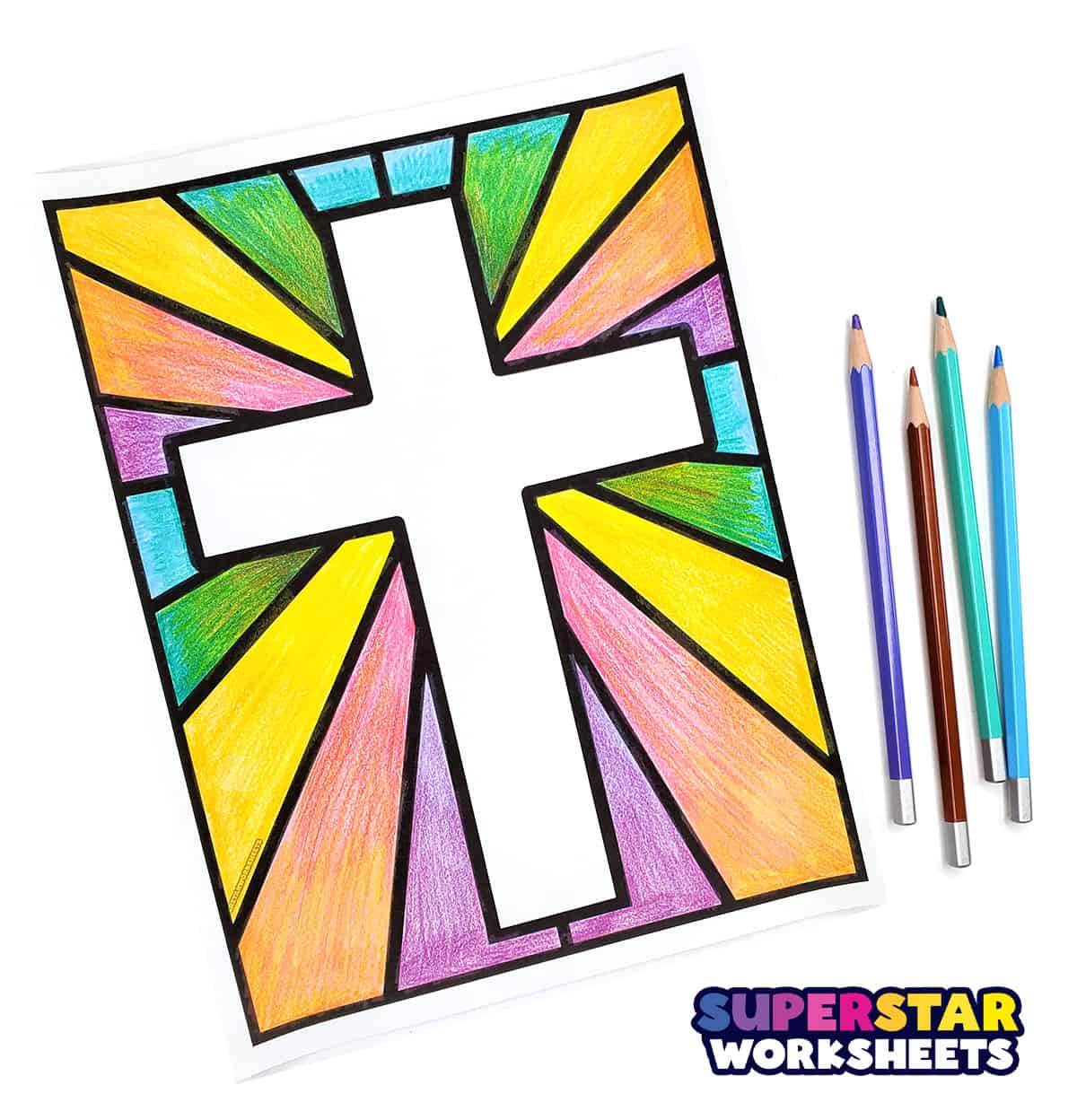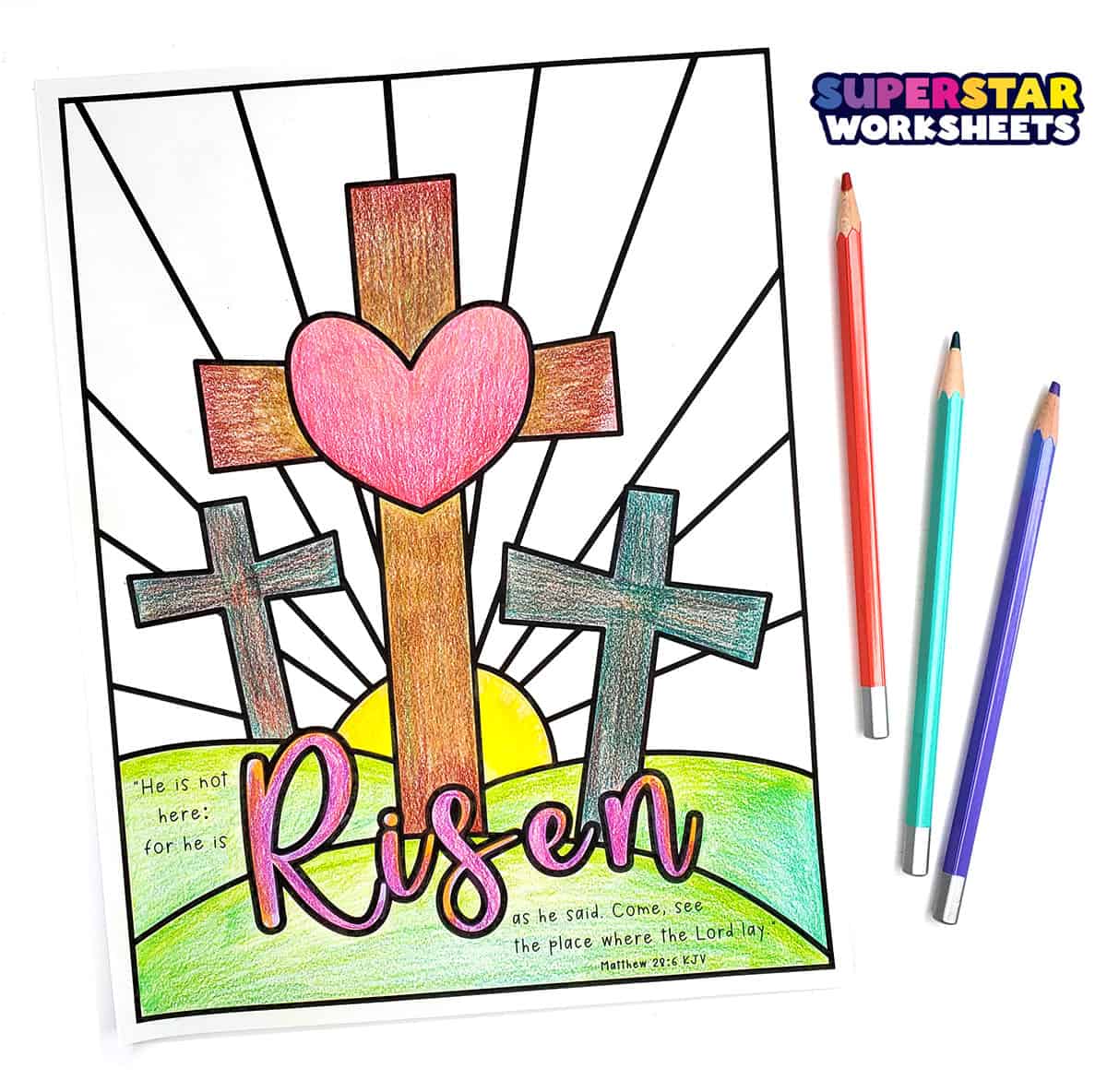 Easter Cross Coloring Pages
Here is a fun collection of Easter Cross coloring pages for kids. These crosses are great for Resurrection Sunday Bible lessons as they feature additional elements to convey the story of Resurrection Sunday. You can pair these coloring pages with our recommended Watercolor Colored Pencils, or even try Oil Pastels for bright and vibrant results. Find more Easter Coloring Pages here.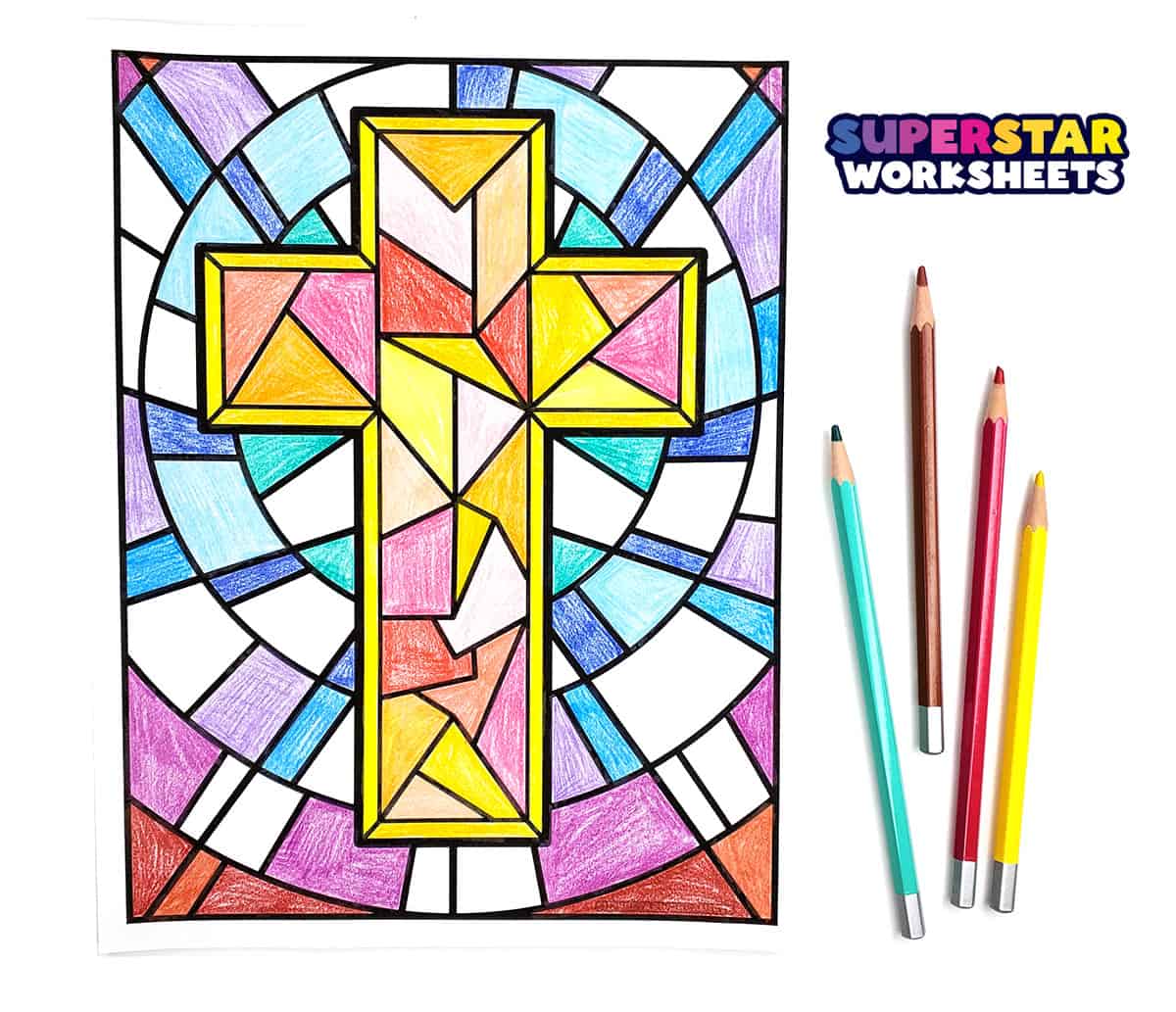 Stained Glass Cross Coloring Pages
These free printable coloring sheets all have a similar look of stained glass. Some of these crosses look like random patterns and some look more like a mosaic. Either Way you are sure to find just the right Cross coloring page for your kiddos.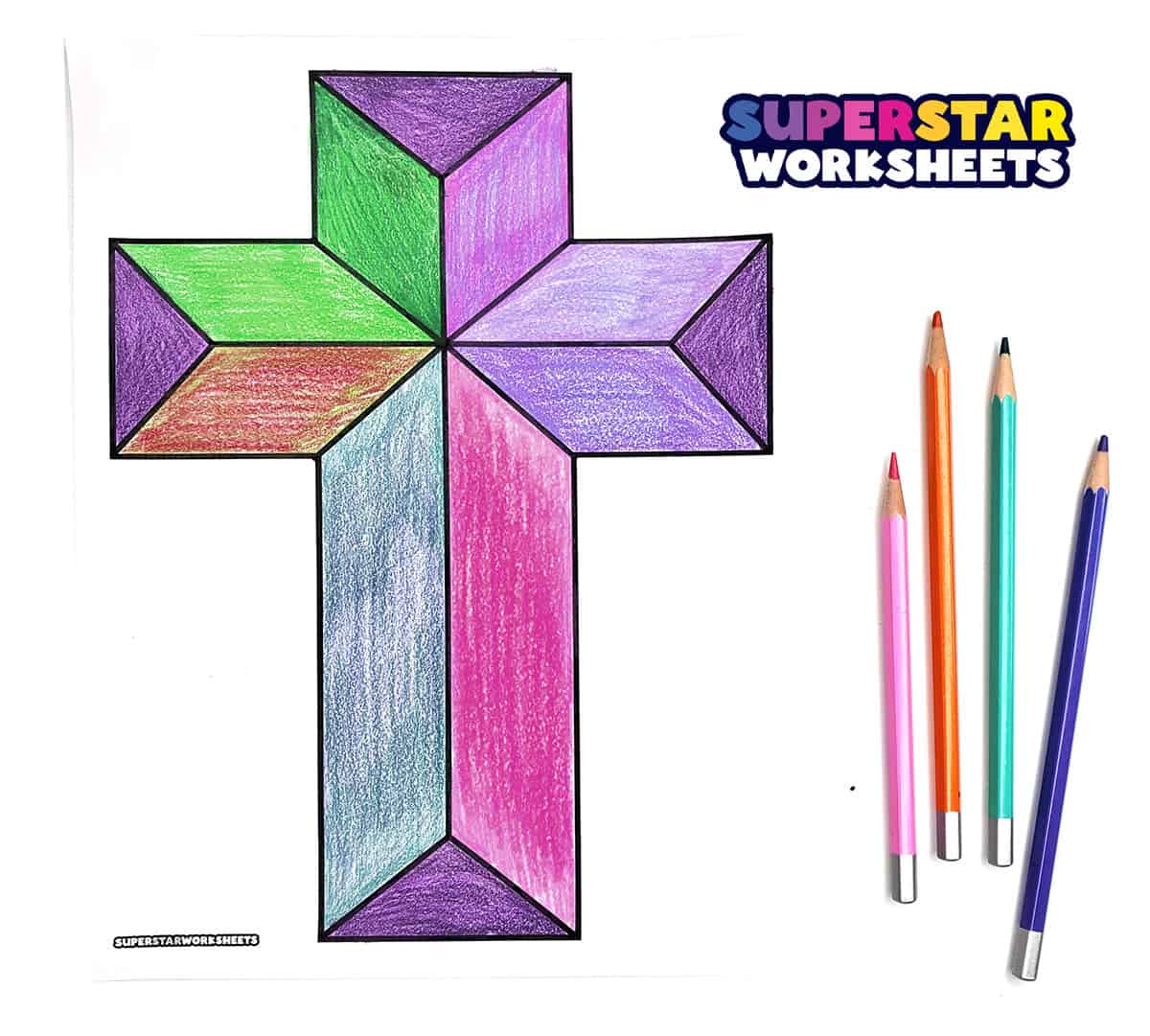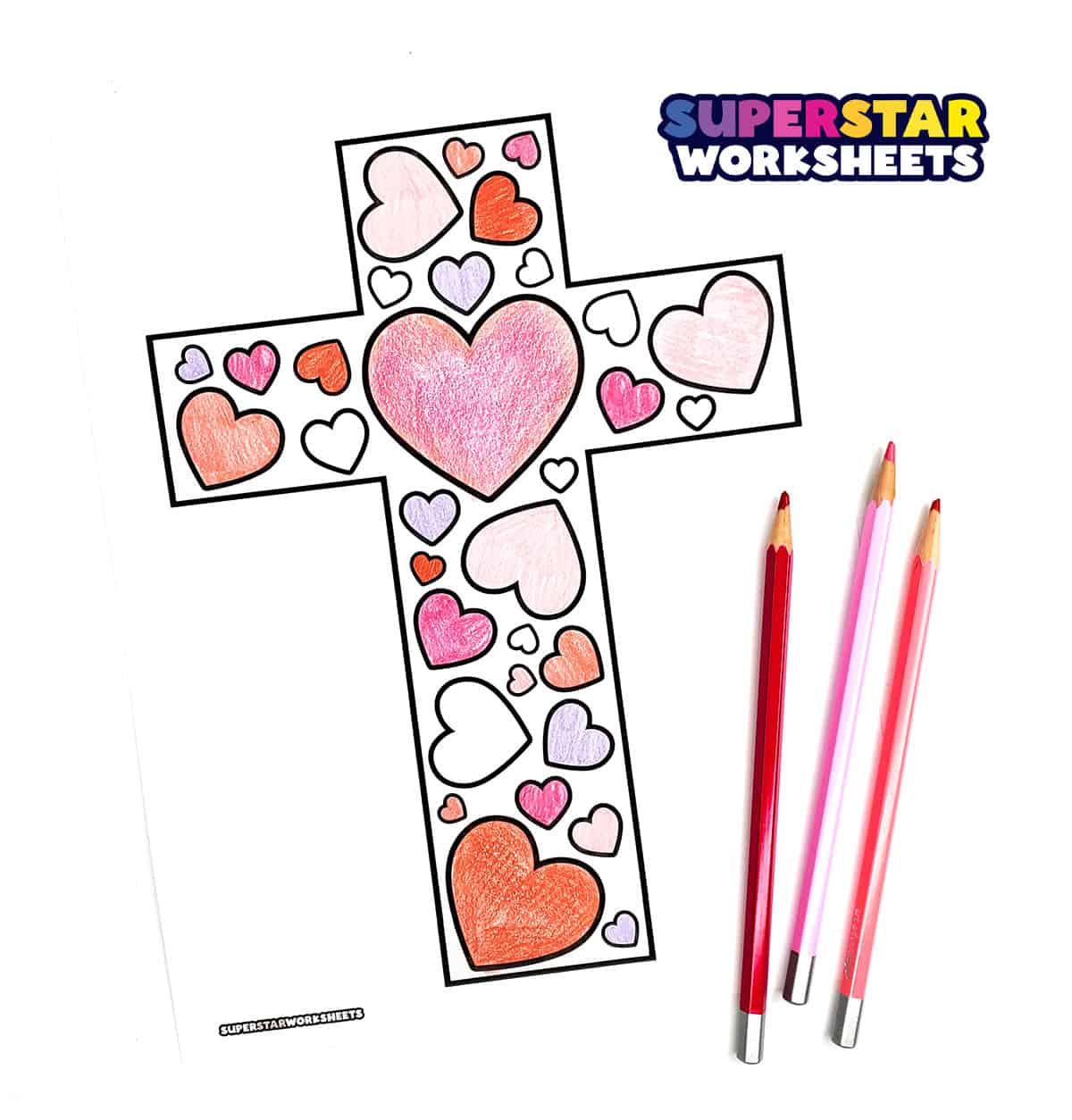 Jesus Loves Me Cross Coloring Page
If you're teaching a lesson on Jesus Loves Me, or Jesus Loves the Children, these lovely coloring pages will be extra helpful. Featuring hearts and and a love these, these crosses can be used to help explain the love God has for his children. Find more Valentine's Day Coloring Pages here.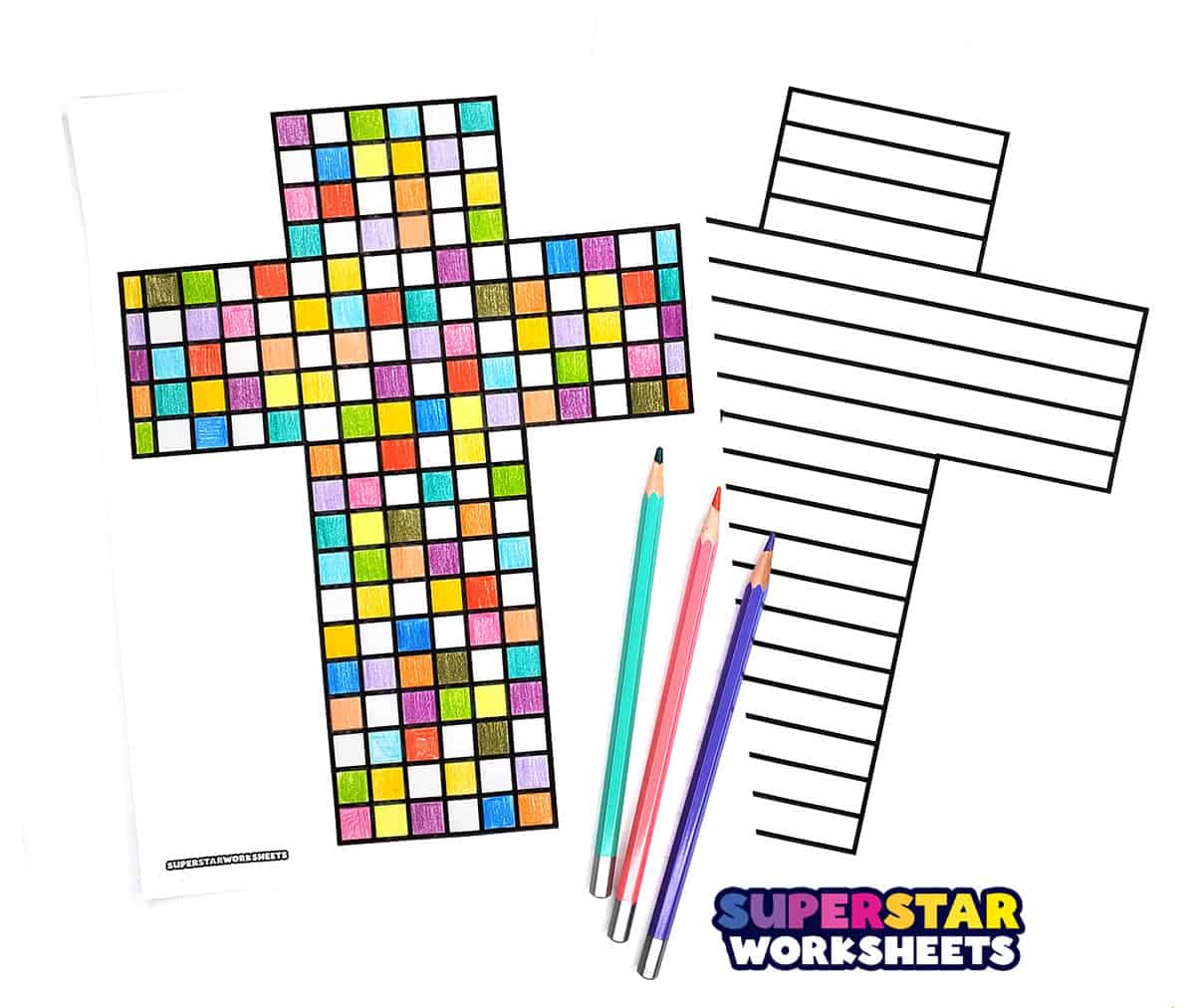 Geometric Cross Coloring Sheets
These printable cross coloring pages all have simple geometric designs. Featuring grids, squares, and diagonal lines, these crosses are easy to color in, but will also keep little hands busy for quite a while! Best of all, with all the small sections, the end result is a beautiful cross to take home as a keepsake.