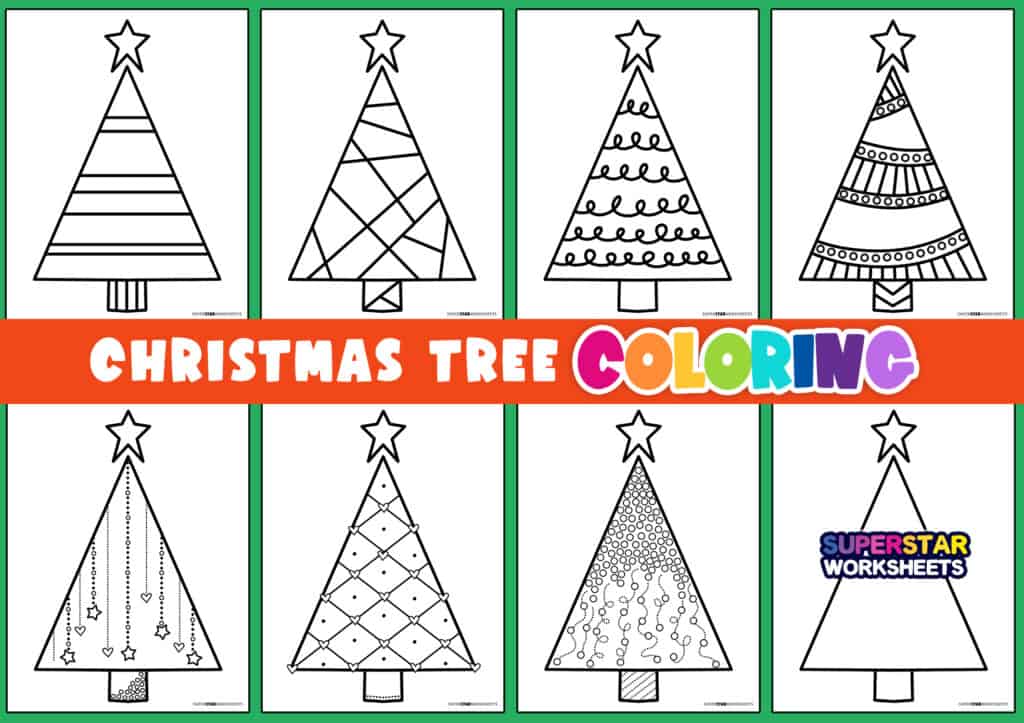 Free Christmas Tree Coloring Pages for Kids of all ages! We've designed 8 fun and festive coloring sheets to create a variety of different Christmas designs and effects. Our free Christmas coloring sheets will have your students begging for more— and you'll have a great variety to provide them with! Your students can create their own Christmas Tree Coloring book, or print multiple to a page and use them as Christmas cards. We've even created a free printable Christmas tree template you can use for your own Christmas crafts and art projects. If you're looking for fun Fine Motor Skills Activities for December, check out our Holidays & Seasons Fine Motor Bundle!
Printable Christmas Tree Coloring Pages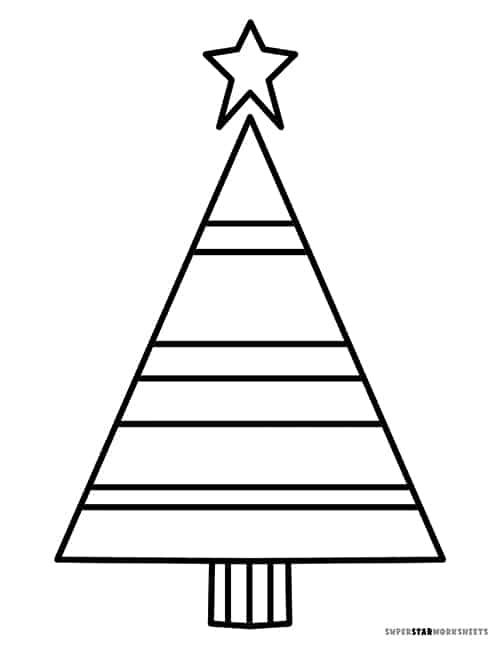 This is a free printable Christmas Tree Coloring Page featuring striped lines for students to color in. Encourage students to decorate each row like a Christmas ribbon.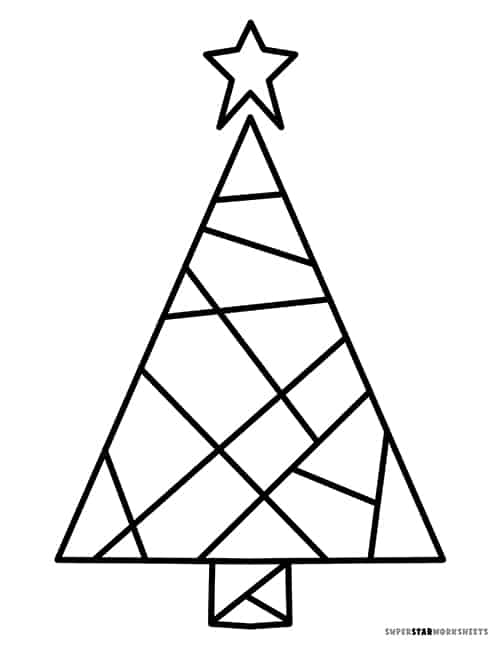 This Christmas Coloring Page features a stained glass effect. Encourage students to color each section with a different hue of the same color, or create a bright tree with random colors.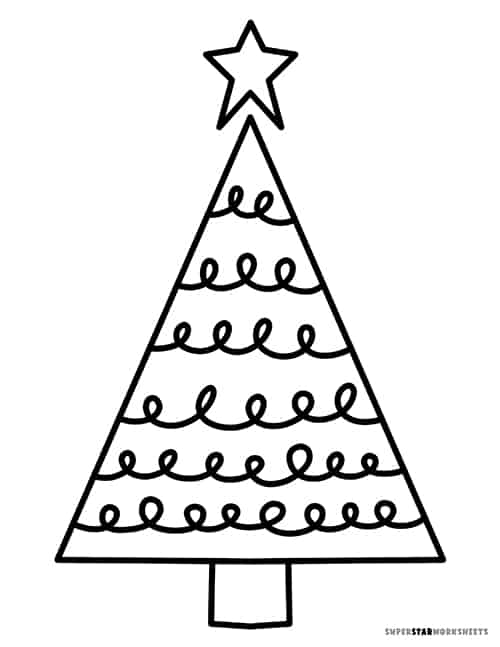 This whimsical Christmas Tree Coloring page has a hand-drawn effect with strings of lights for students to color in. These are great for making a colorful Christmas tree with rainbow lights.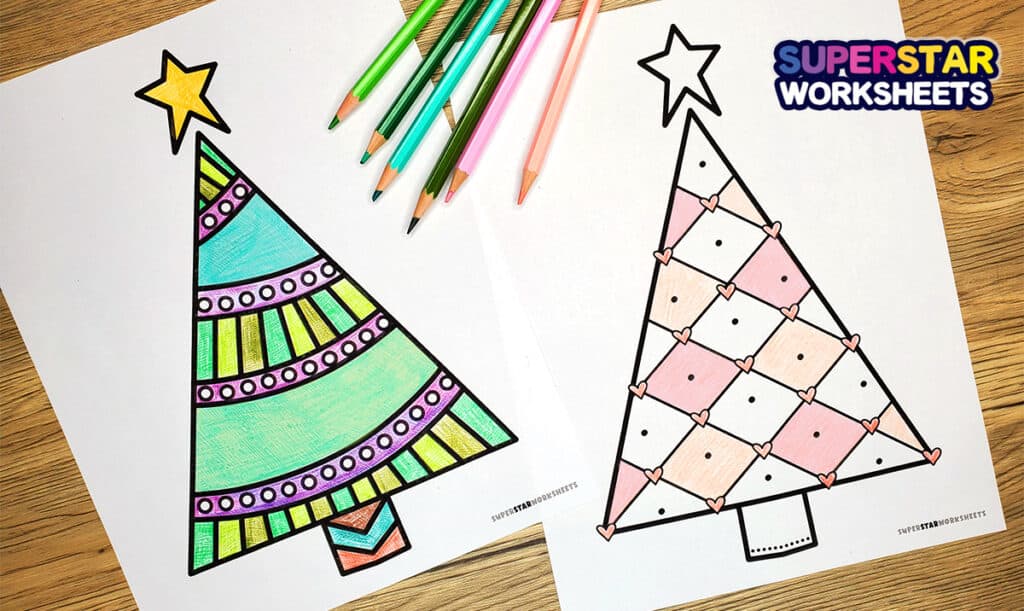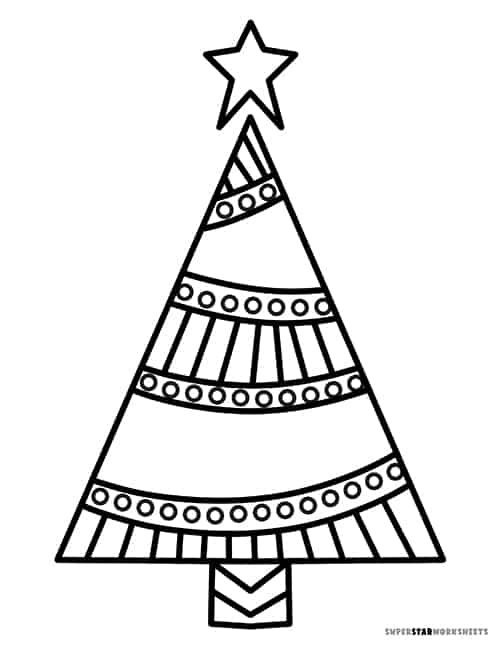 This Christmas Tree has a geometric look with rows of ribbon and flocked branches. This is a great tree to color using different hues of the same color. Try complementary colors for contrast.
This cute Christmas Tree Coloring sheet features delicate ornaments strung at varying heights. It's a simple yet adorable little tree and makes for cute Christmas decorations.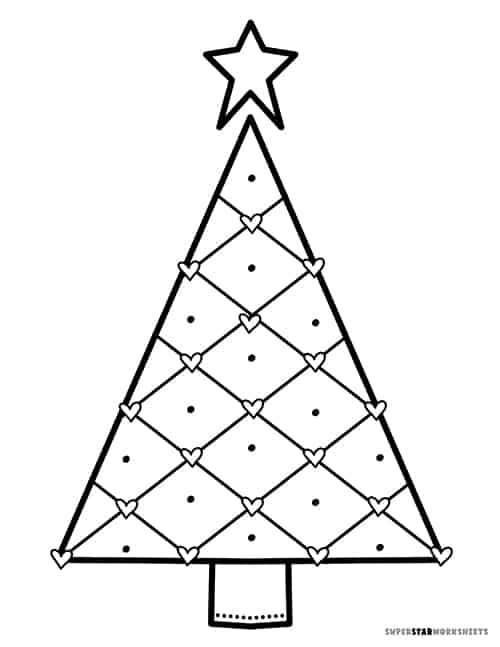 This printable Christmas Tree is great for children and adults alike. It has a polished look with a pin-cushion effect that makes it great for decorating the house with your art, or for sending as a Christmas card.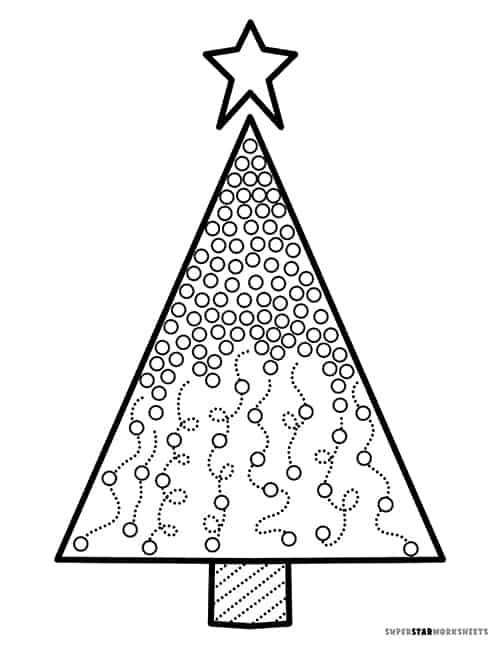 This little tree is filled with ornaments! Use the tip of a Q-tip or flat top of a pencil eraser to dip and dot colorful paint over the tree. Alternatively, use colored pencils and build find motor skills to decorate this Colorful Christmas Tree!
If you're needing a simple, blank Christmas Tree for your own art projects, here is a free template you can use. This will give you a simple outline, trunk, and Christmas Star. Use with pom-poms, sequins, ribbon, washi tape….etc.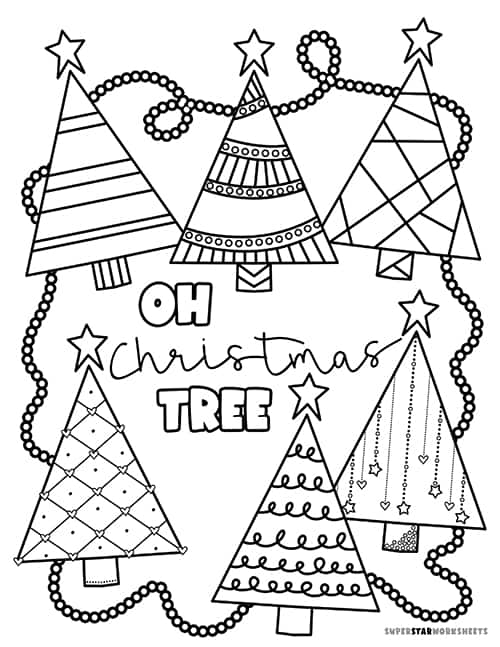 This is a fun Christmas tree coloring page with the words from the song "Oh Christmas Tree." This is a great coloring page for adults or older students and makes a beautiful decoration or card.