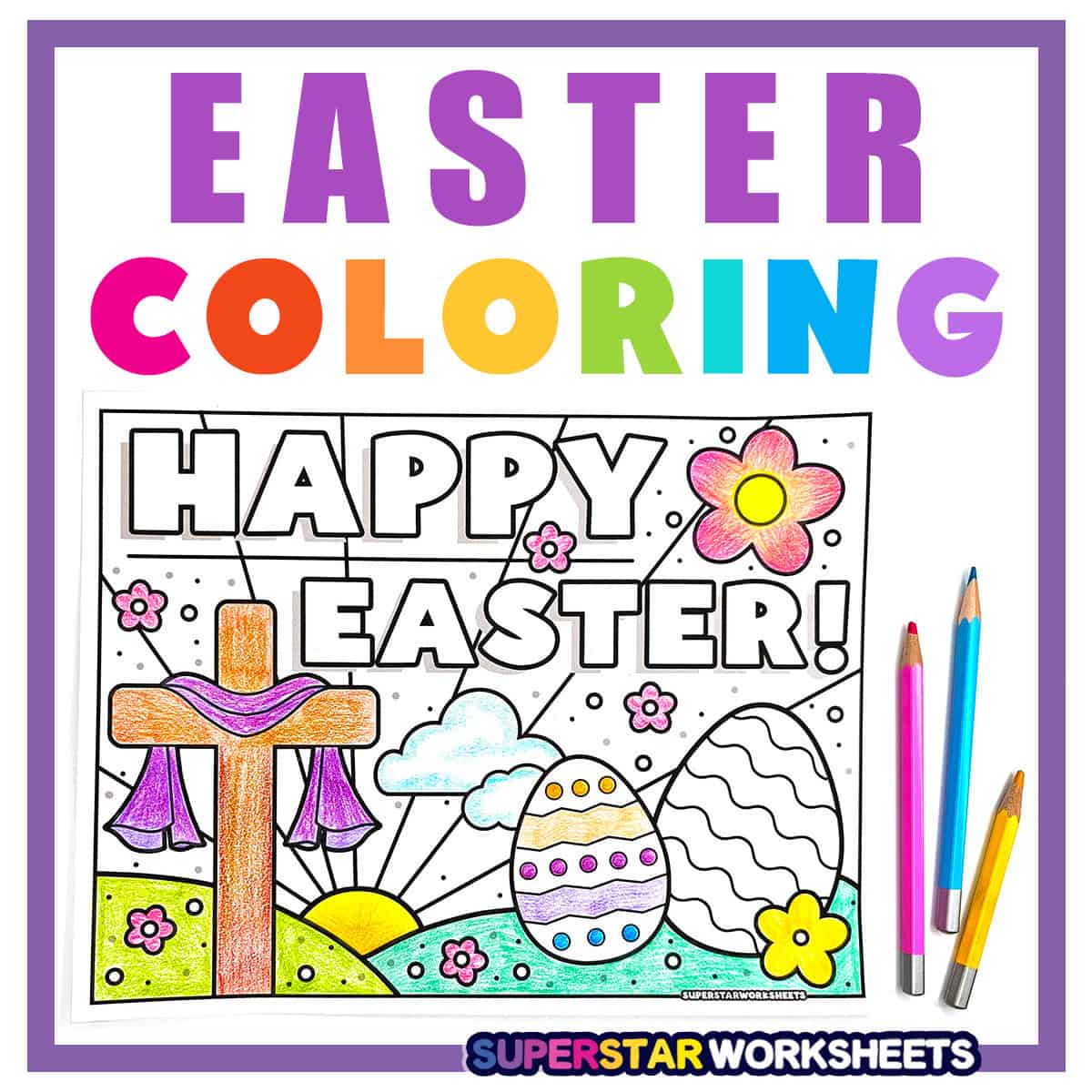 Free printable Easter coloring pages you can use to celebrate with your students. We've designed a huge variety of custom, and modern Easter coloring page designs including Happy Easter printables, Easter egg coloring pages, Easter bunny, and baskets, as well as cute, easy-to-color spring chicks, flowers, and more. If you are looking for Resurrection Sunday resources, we've got Christian Easter Coloring Pages below, as well as a variety of Cross Coloring Pages that your students will love. Be sure to check out our Fine Motor Holidays and Seasons bundle for more Easter fun!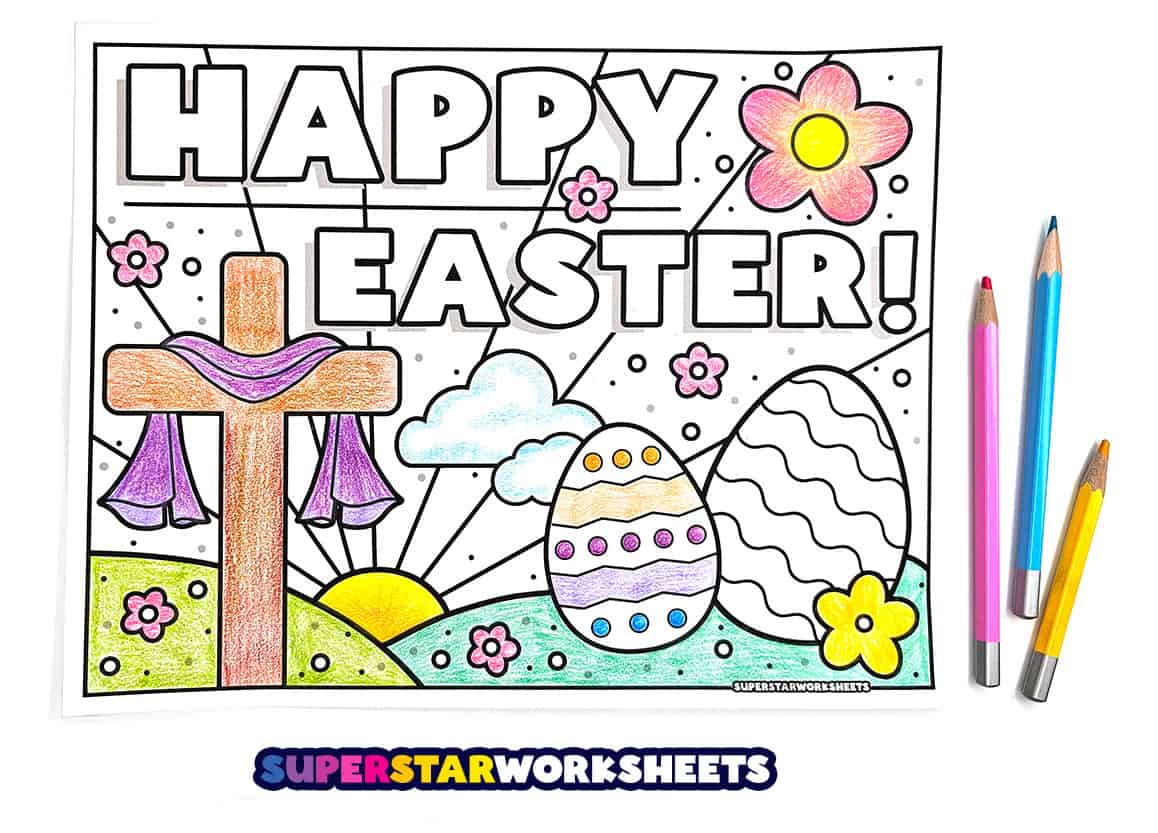 Christian Easter Coloring Pages
Easter, or Resurrection Sunday is the celebration of the resurrection of Jesus Christ. "And that he was buried, and that he rose again the third day according to the scriptures." – 1 Corinthians 3:8 Many of our Easter coloring pages feature the three crosses at Calvary, and the verse from Matthew 28:6, "He is not here: for he is risen, as he said. Come, see the place where the Lord lay." This is a common verse used for Easter Sunday Bible lessons, and children's ministry. More Cross Coloring Pages are available as well as blank cross templates.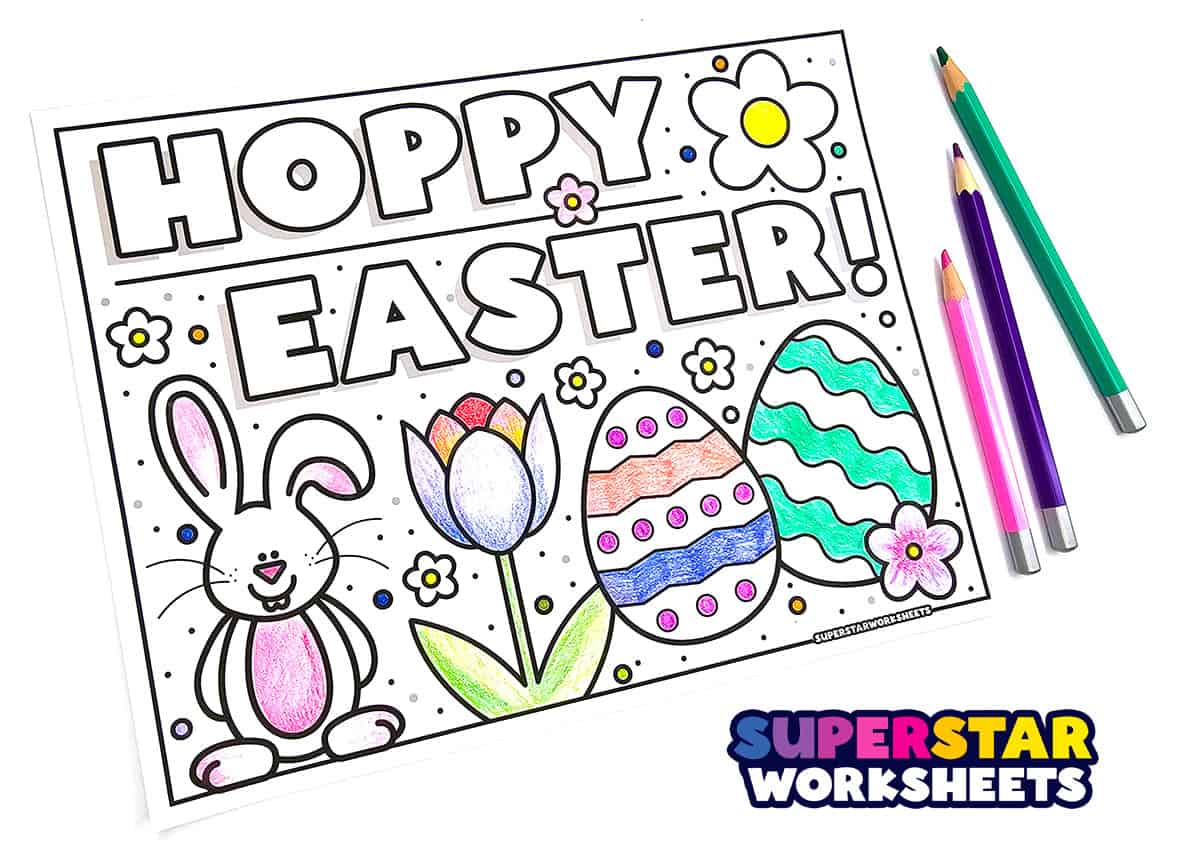 Happy Easter Coloring Pages
If you're looking for a special way for your students to wish their friends and family members, "Happy Easter," then these free coloring pages will be just the thing. Each coloring sheet includes a simple message for students to color and decorate. You can shrink these down with your printer to create printable Easter cards for extra Happy Easter wishes!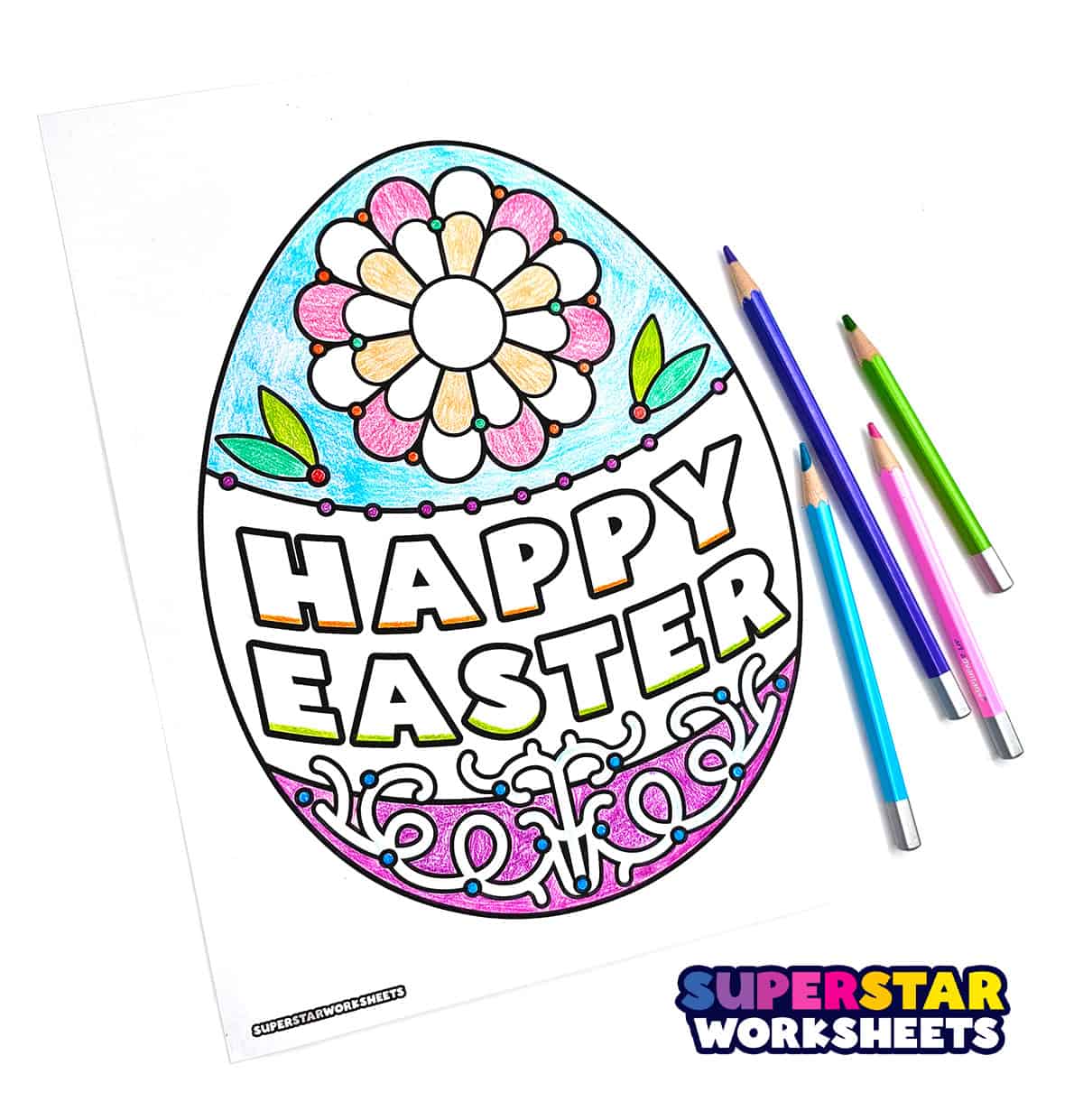 Easter Egg Coloring Pages
Easter eggs are symbols of Easter, spring, and new life. We've created beautiful Easter eggs for your students to color in below. If you're looking for blank Easter egg templates, or more designs to color you can find quite a fewmore Easter Egg Coloring Pages and Easter Egg Templates here.
Easter Bunny Coloring Pages
Hoppy Easter! These free printable Easter bunny coloring pages will delight your younger students. With simple thick outlines and cute designs, your students can color in these Easter bunnies all day long!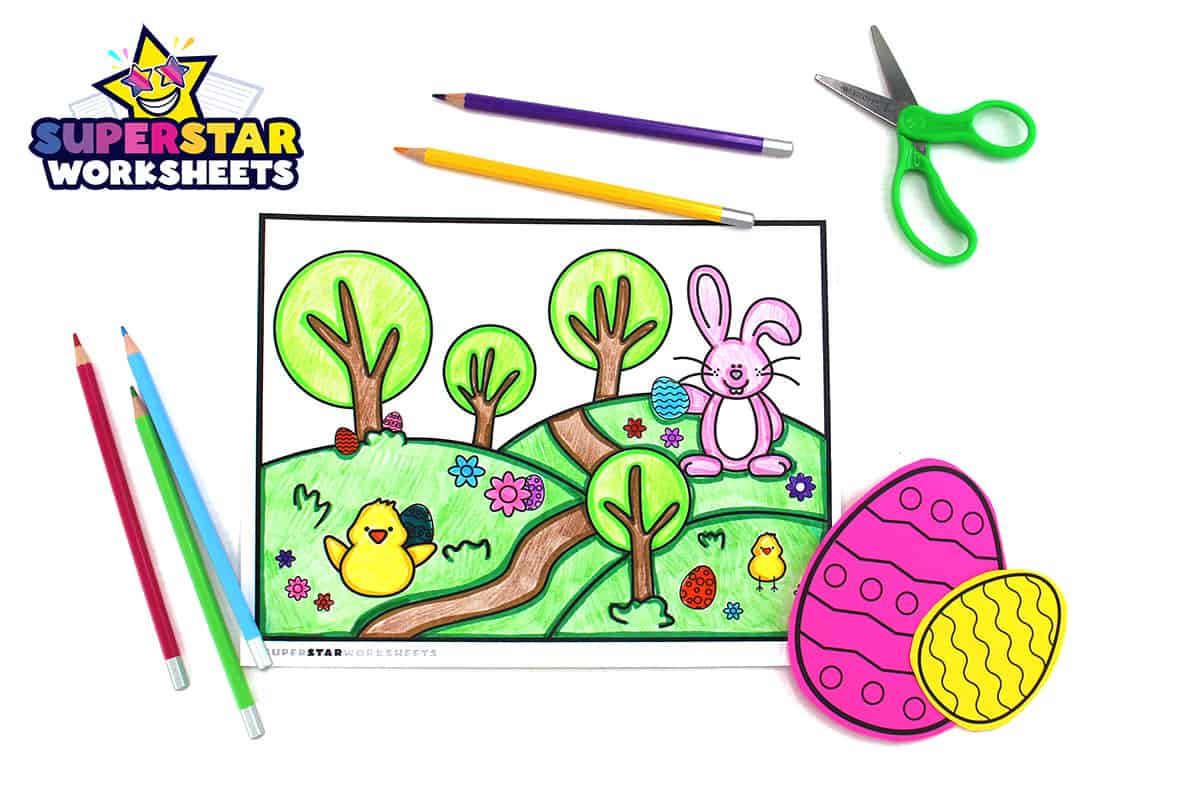 Cute Easter Color Pages
How cute are these spring chicks? These little peeps are sure to brighten up your classroom for Easter Sunday! Encourage your students to color and name each of these little fellas for extra fun.
Easter Basket Coloring Sheet
It wouldn't be Easter without a traditional Easter basket to color in. There is something so exciting about waking up on Easter morning to see a beautiful Easter basket filled with goodies. Capture that excitement with these free printable Easter basket coloring pages.
Free Printable Easter Coloring Pages
Ready for more Easter fun? Try our free printable Easter Mazes! You can print these out for your students to take home over the holiday weekend, or include them in their Easter baskets for extra fun.