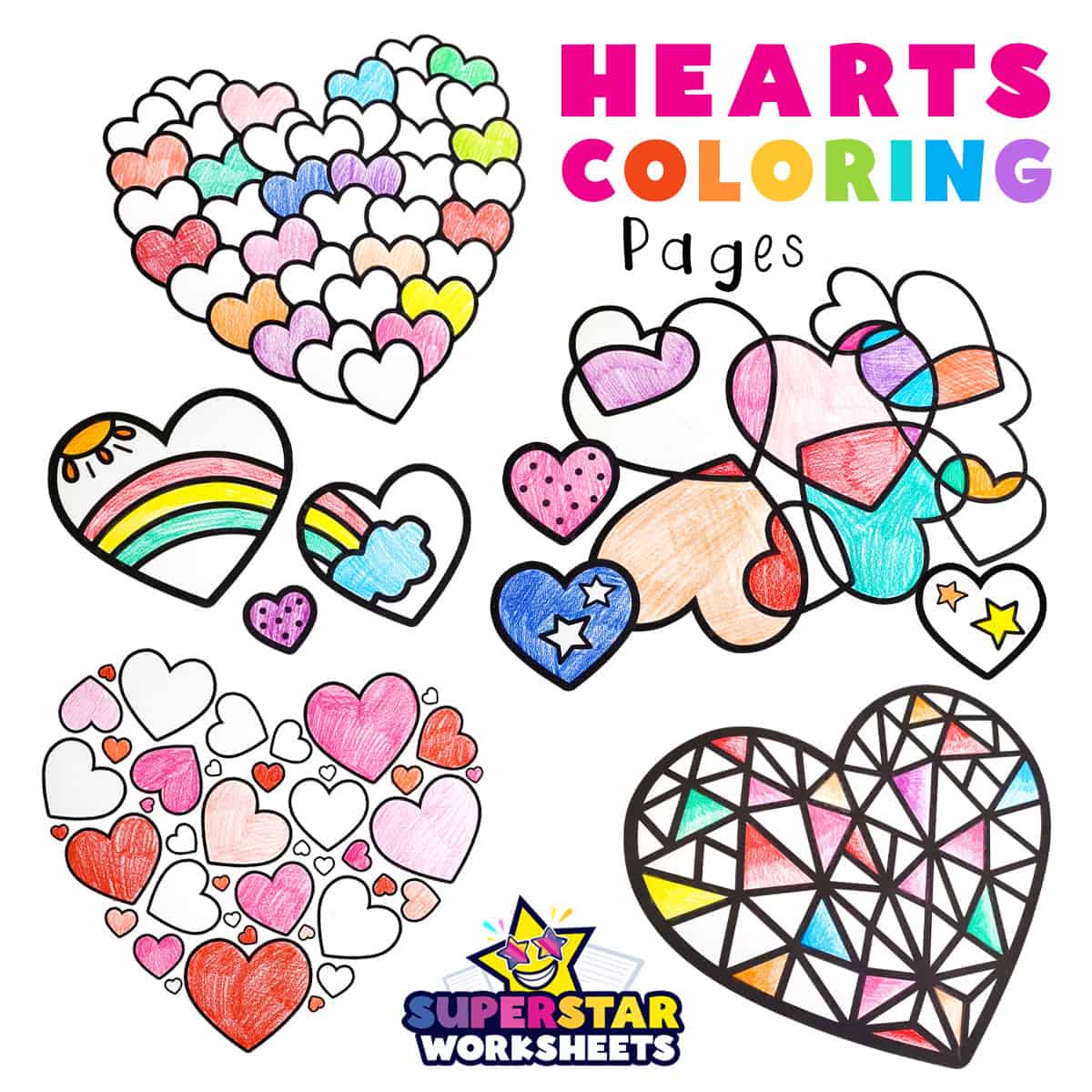 Heart coloring pages for kids of all ages! Your students will LOVE our free printable heart coloring pages which are perfect for Valentine's Day, or February crafts and activities. You'll find a huge variety of different hearts to color including simple heart coloring pages, fancy valentine hearts, love hearts, cool hearts, hearts with rainbows and wings, hearts in hearts and so much more.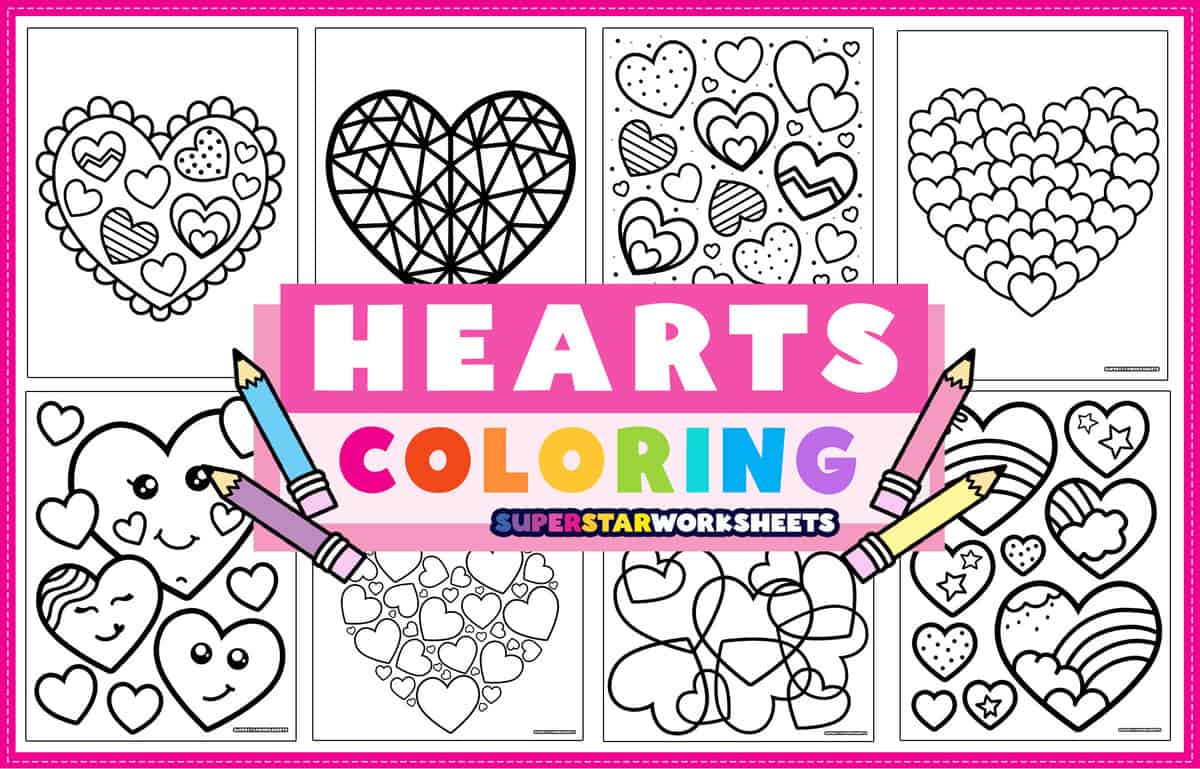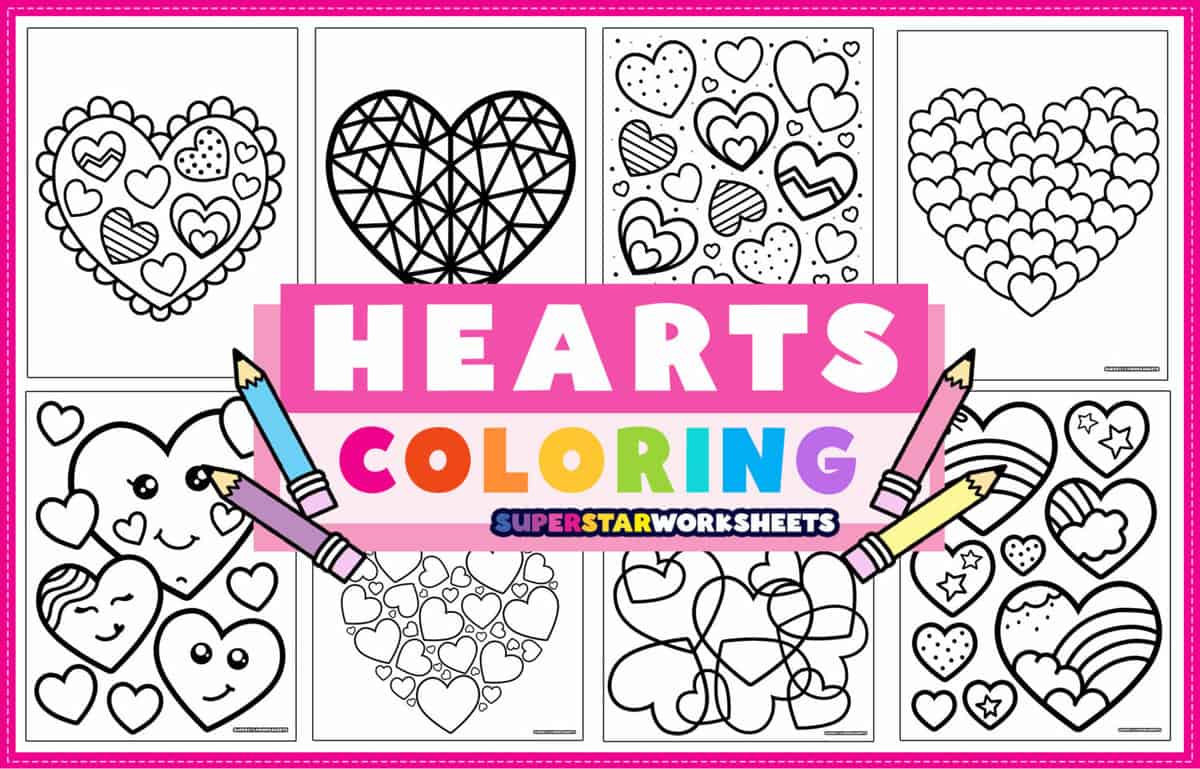 Heart Coloring Page
All of our hearts coloring page printables have been digitally drawn and custom designed with your students in mind. We use thick black outline edges to help younger students build coloring confidence. This also makes them easy and fun to cut out for classroom decorations. Be sure to check out our free heart templates if you are looking for craft templates and bulletin board activities.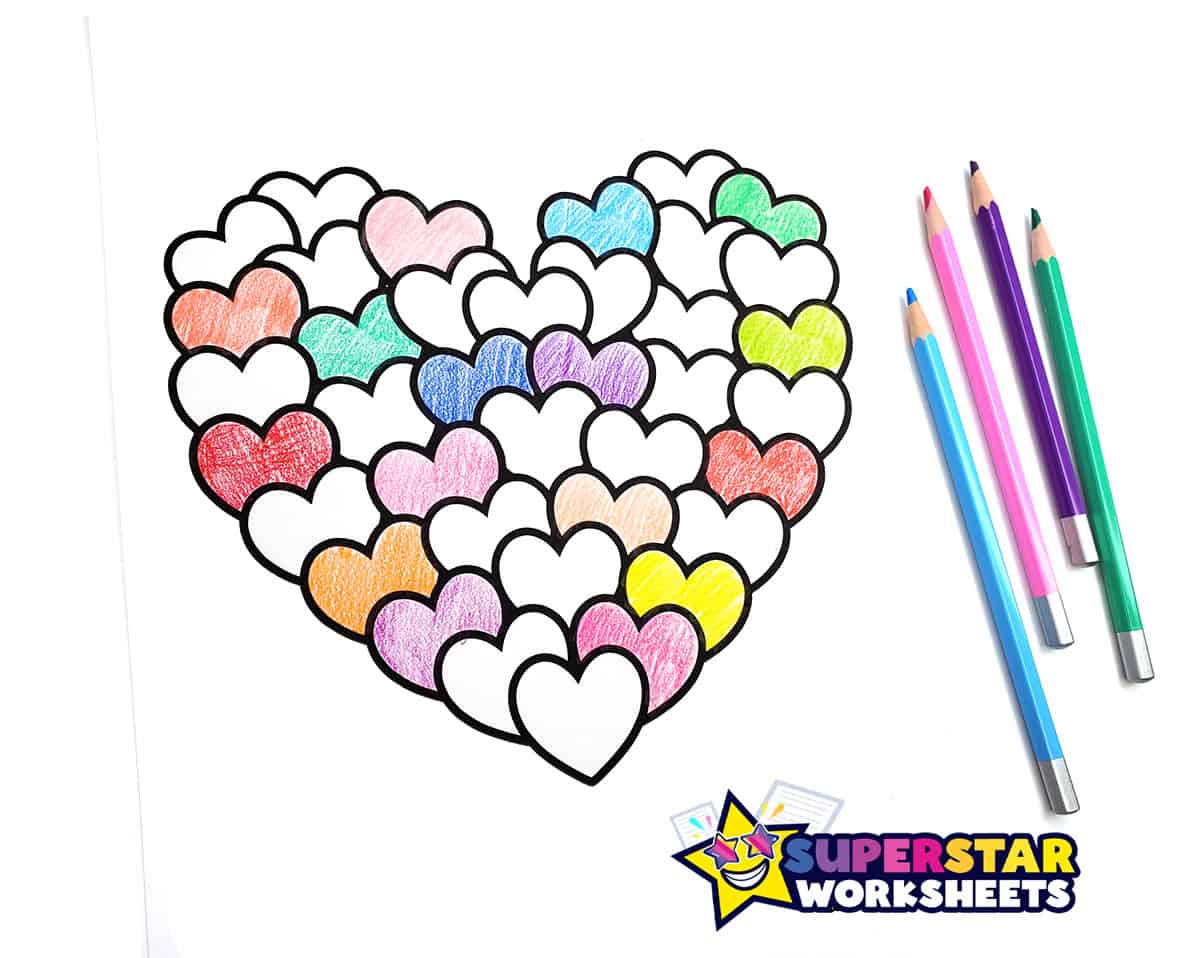 Heart Color Page
For students looking for more unique hearts to color, we have some fun selections below. We are sure your kiddos will love our free printable heart coloring pages. These detailed designs make great hands-on art projects for students learning shading, blending, and hue.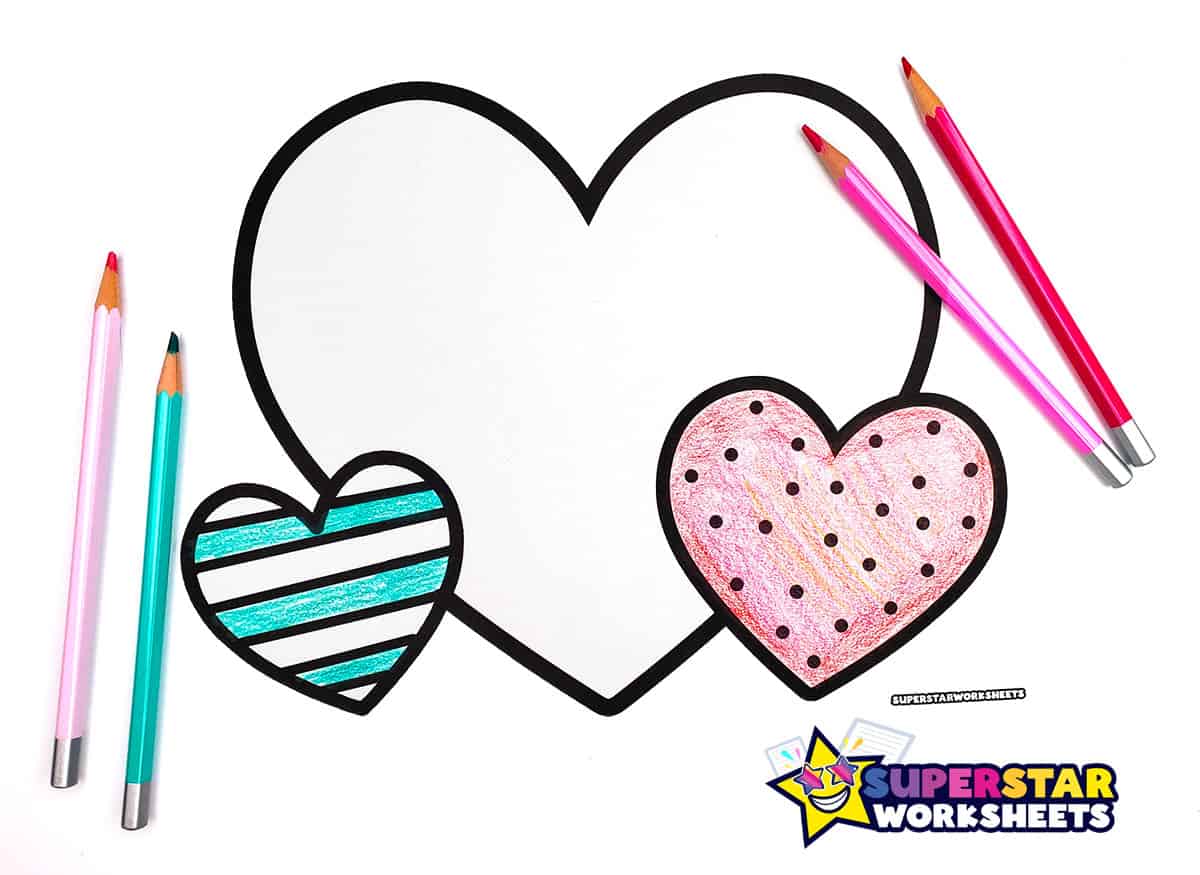 Hearts Coloring Page
Sometimes, simple is better with heart coloring sheets. These thick outline hearts are great for young students to color, dab, paint, or glue! Provide your students with markers, colored pencils, or even paint crayons to create vibrant valentines day hearts this February.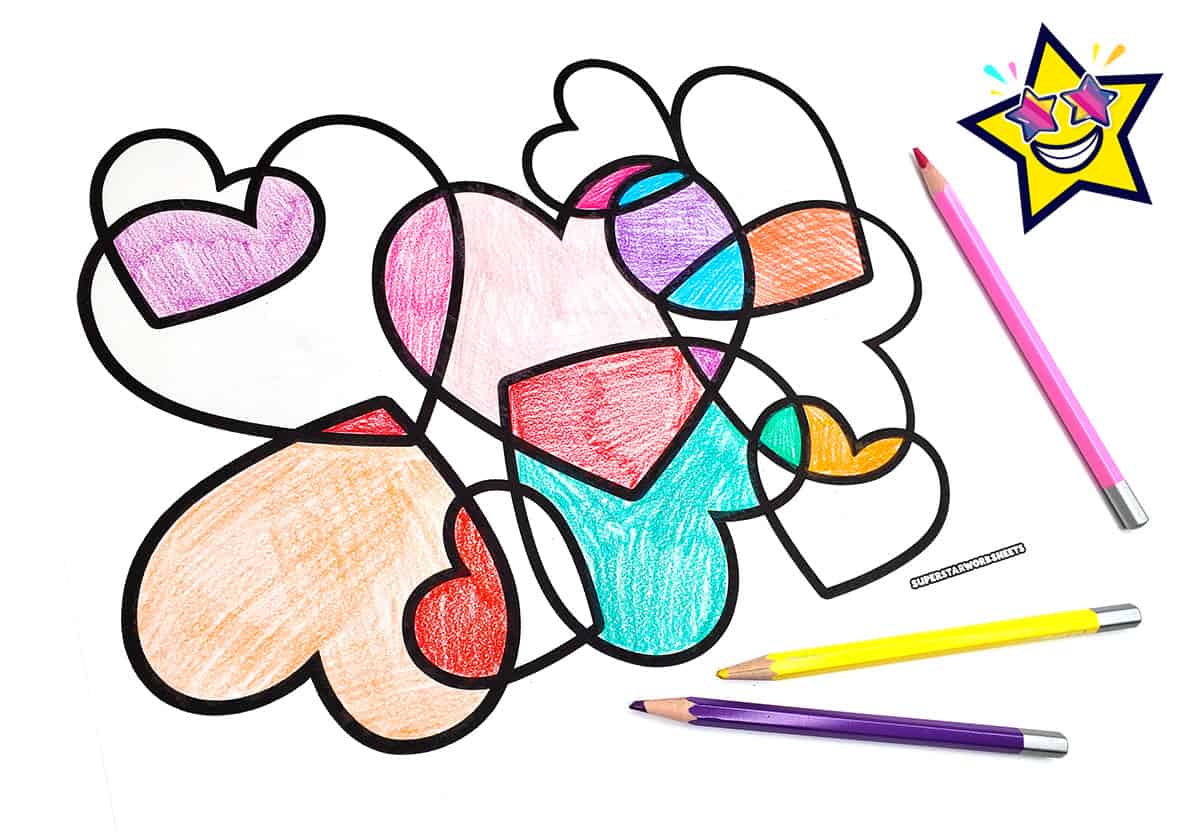 Hearts Coloring Pages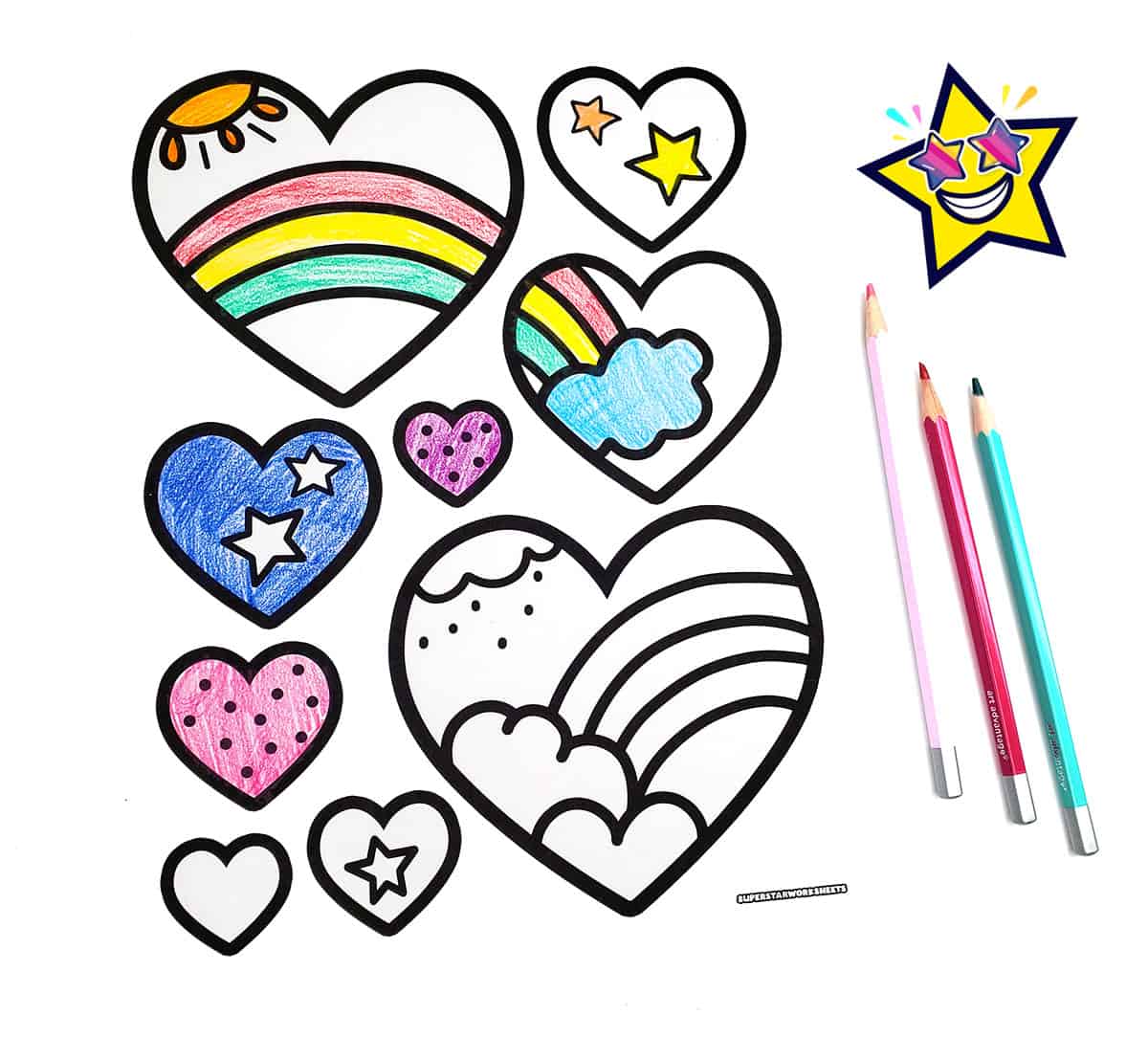 Coloring Heart Pages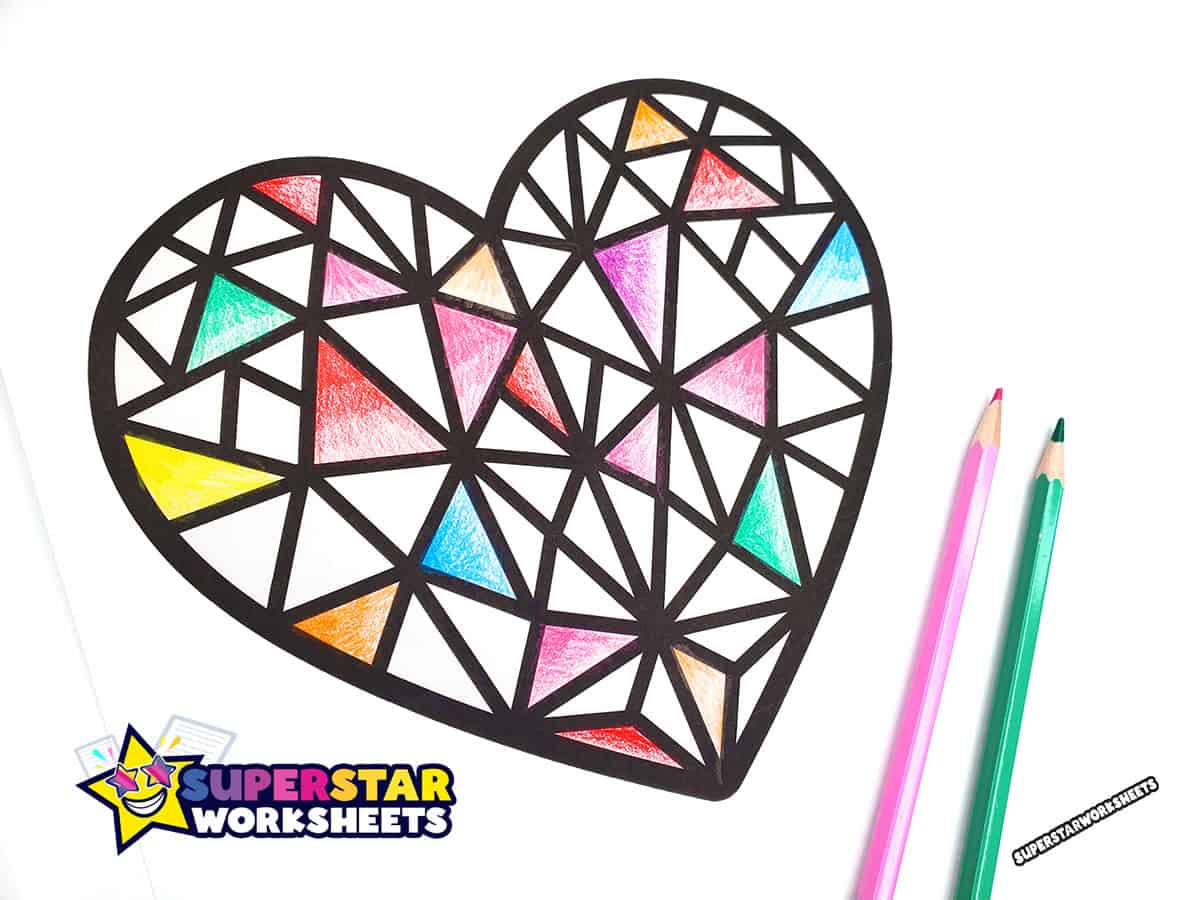 Valentine Heart Coloring Page
If you're looking for more Valentine's Day fun, we have a huge variety of free printables resources available to you. Check out our Valentine's Day Coloring Pages, as well as our Valentine's Day Card Templates.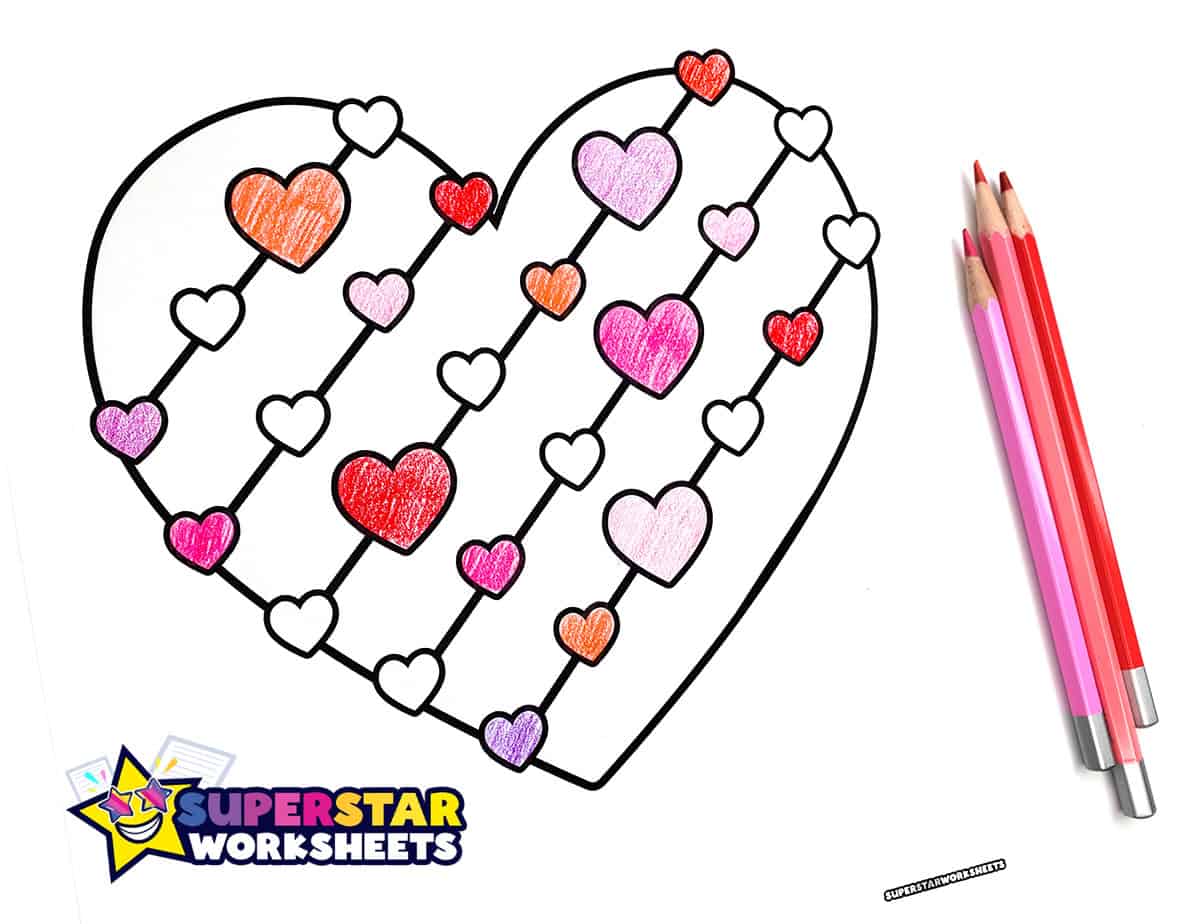 Coloring Heart Pages
These free heart coloring pages have fun patterns that look almost like a quilt or a checkerboard. These are great for students to decorate and design with. Students can use pinks, reds, purples and creams to each heart color page.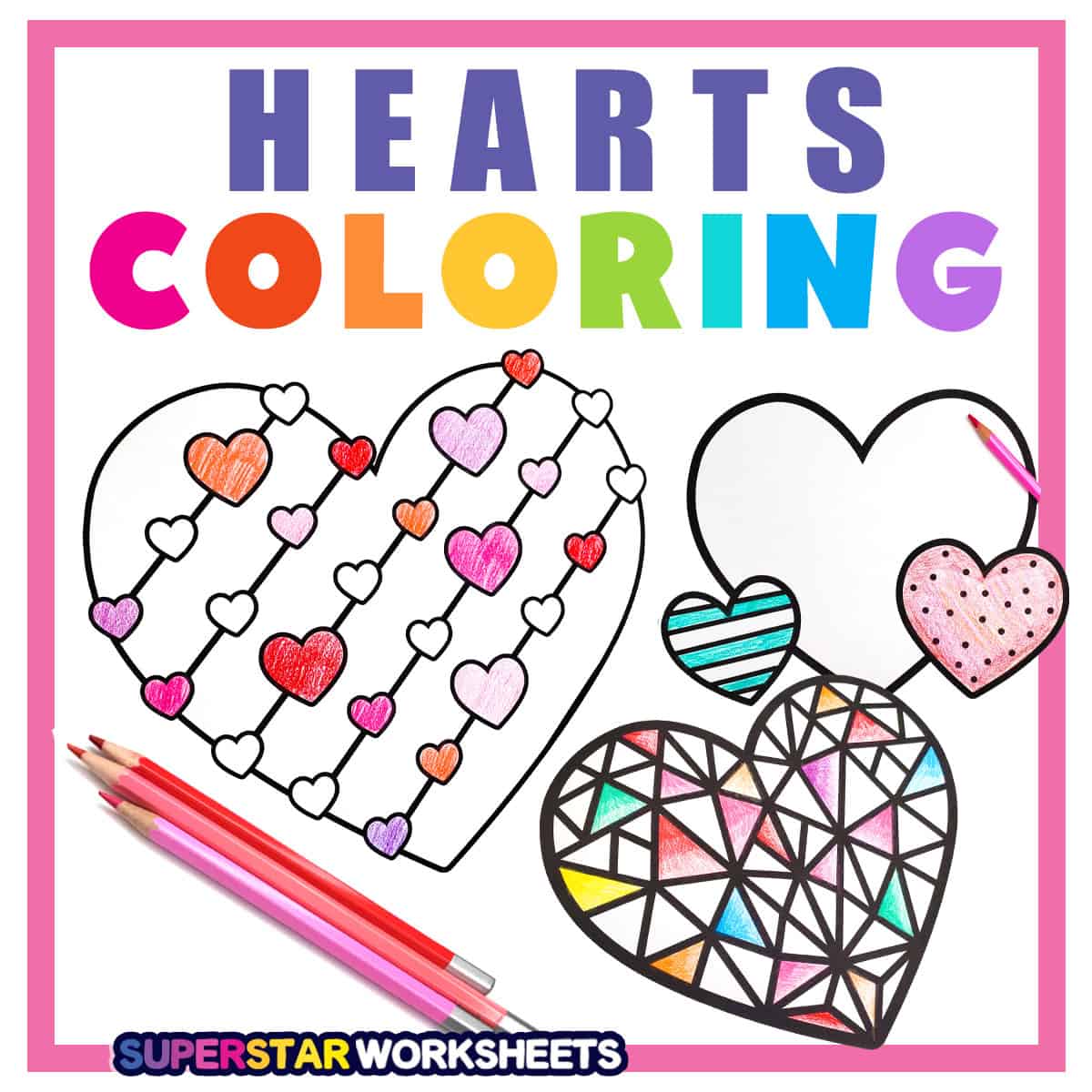 Heart Snowflake Coloring Pages
February is filled with LOVE, but it's also still the winter season! We've combined these hearts with simple snowflake and mandala designs to add some seasonal fun to your classroom. If you're students like snowflakes be sure to check out our free printable snowflake templates, snowflake coloring pages, and our paper cut-out snowflake templates.
Broken Heart Coloring Page
It's sad to think about but you might need a broken heart template for your craft or project. These work great for bulletin board decorations and classroom decor. Additionally, these make great Best Friend Coloring Pages, or True Love coloring pages so you can turn a broken heart into a complete heart.