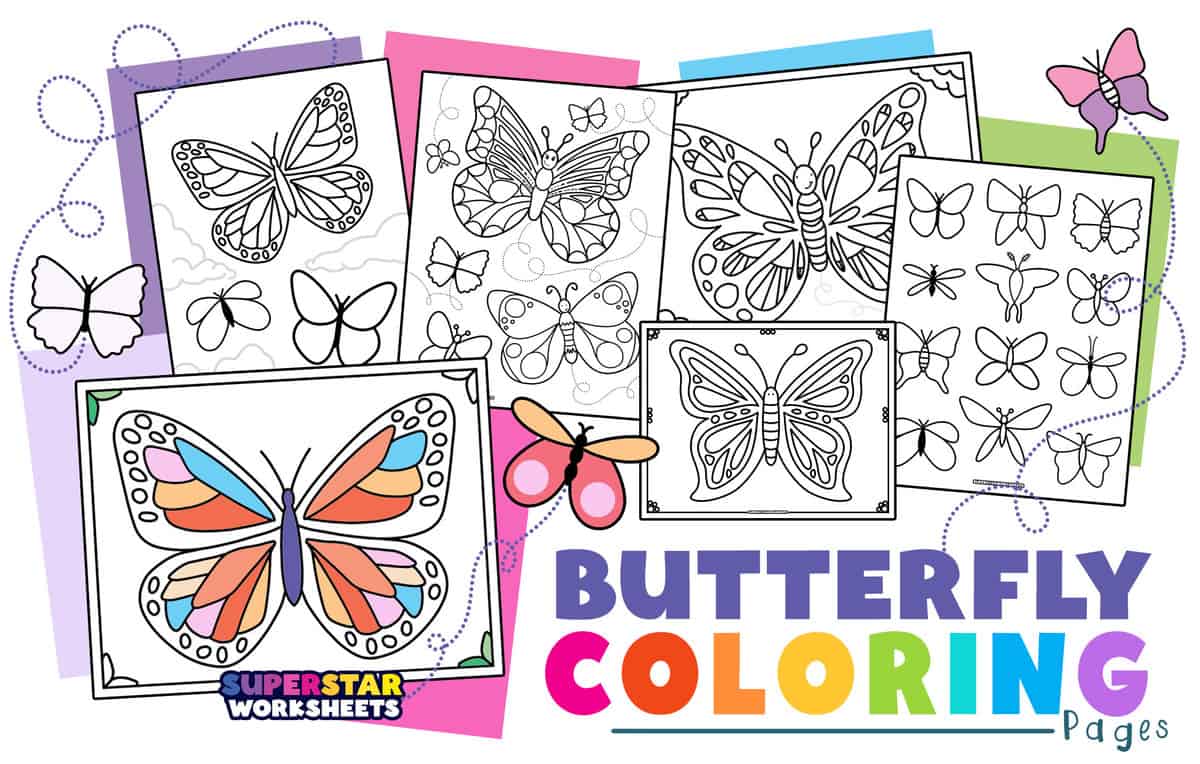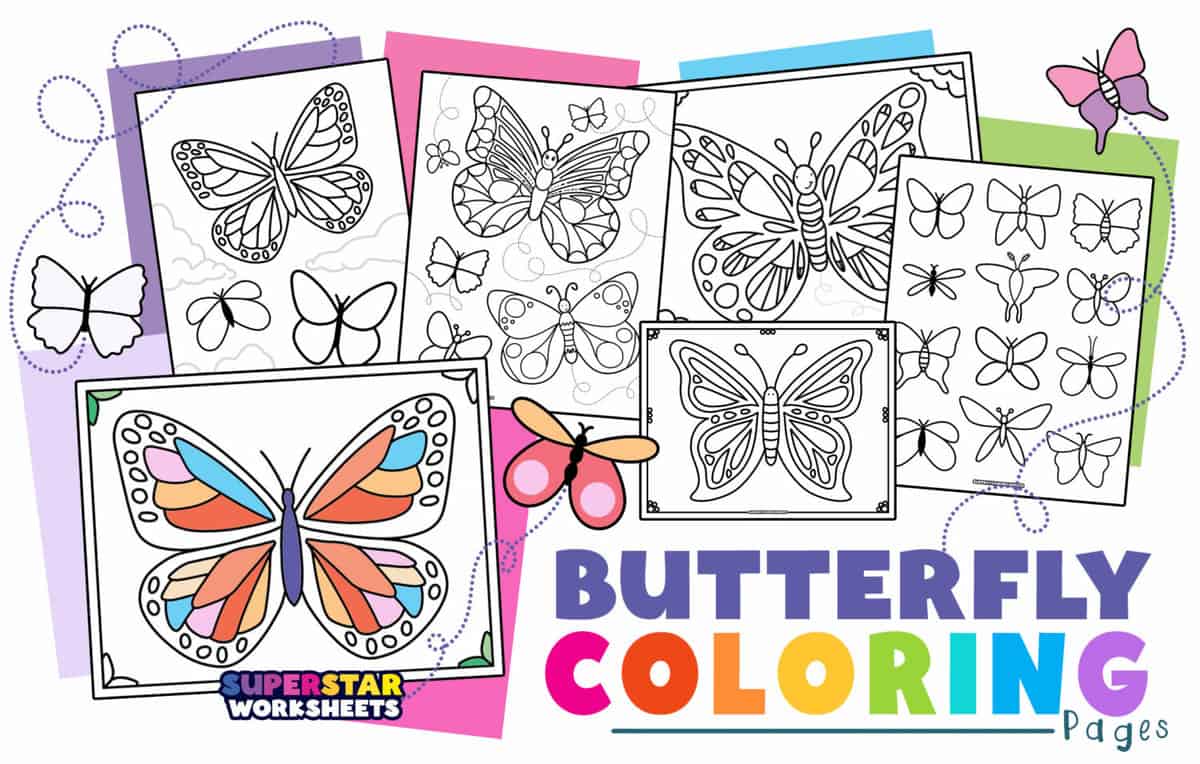 Free printable butterfly coloring pages for kids and adults! Our minimalist designs include thick black outlines to make it simple and easy to color these beautiful butterflies. You'll find butterfly coloring pages of all shapes and sizes from monarchs, to months and everything in between. If you're needing butterfly outlines be sure to check out our butterfly templates for easy stencils for your butterfly craft needs.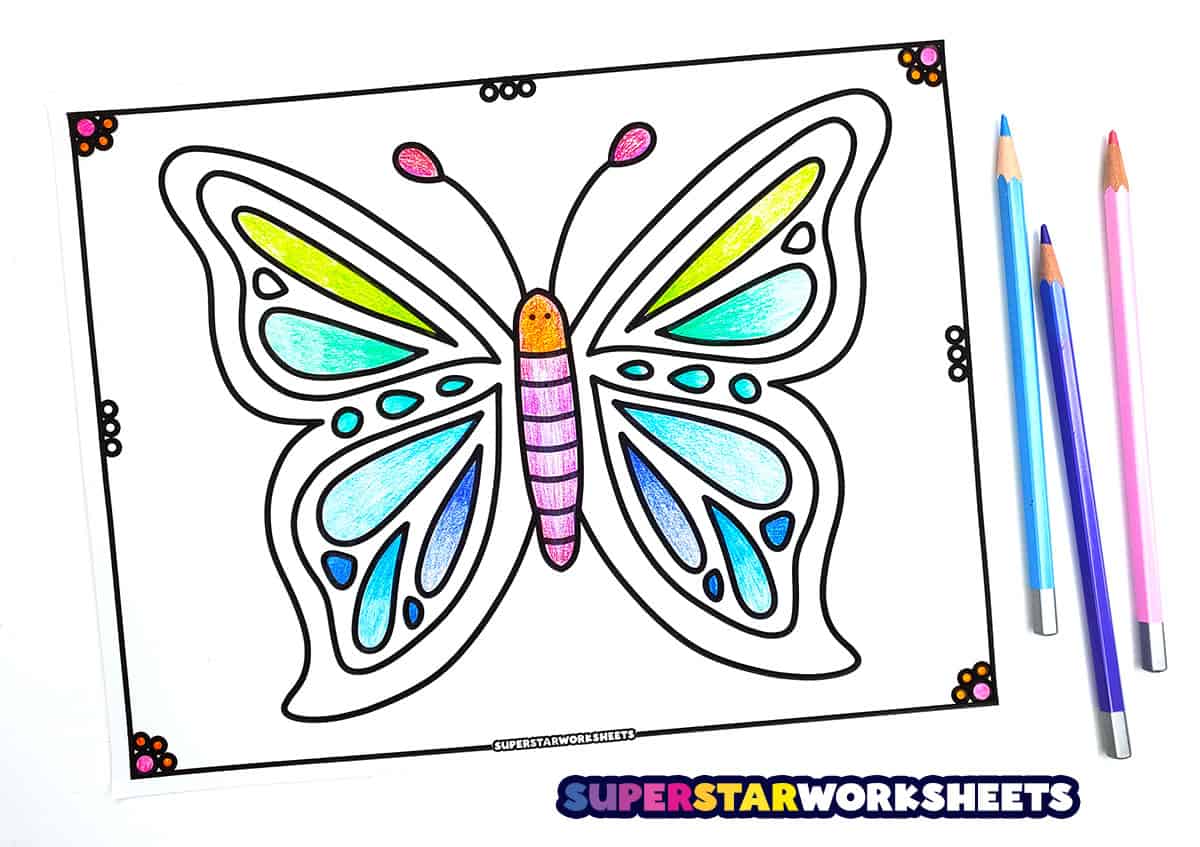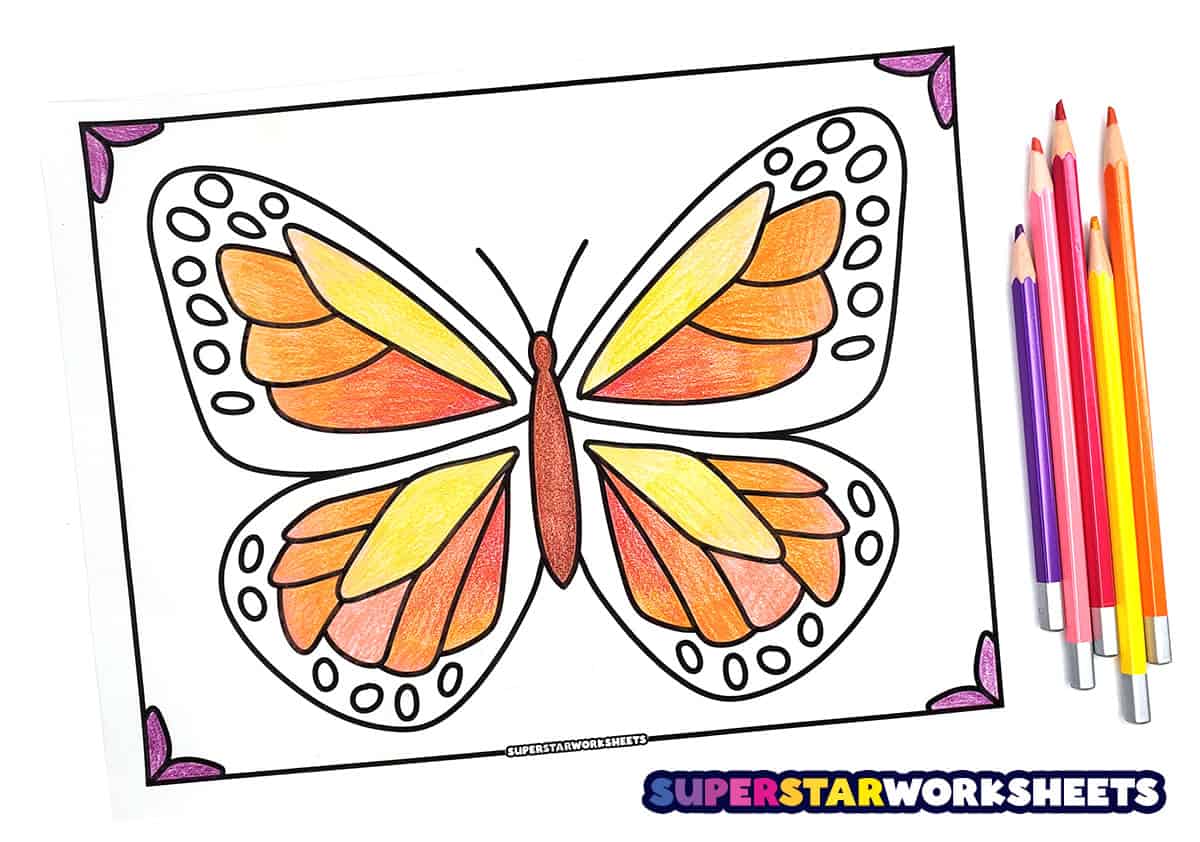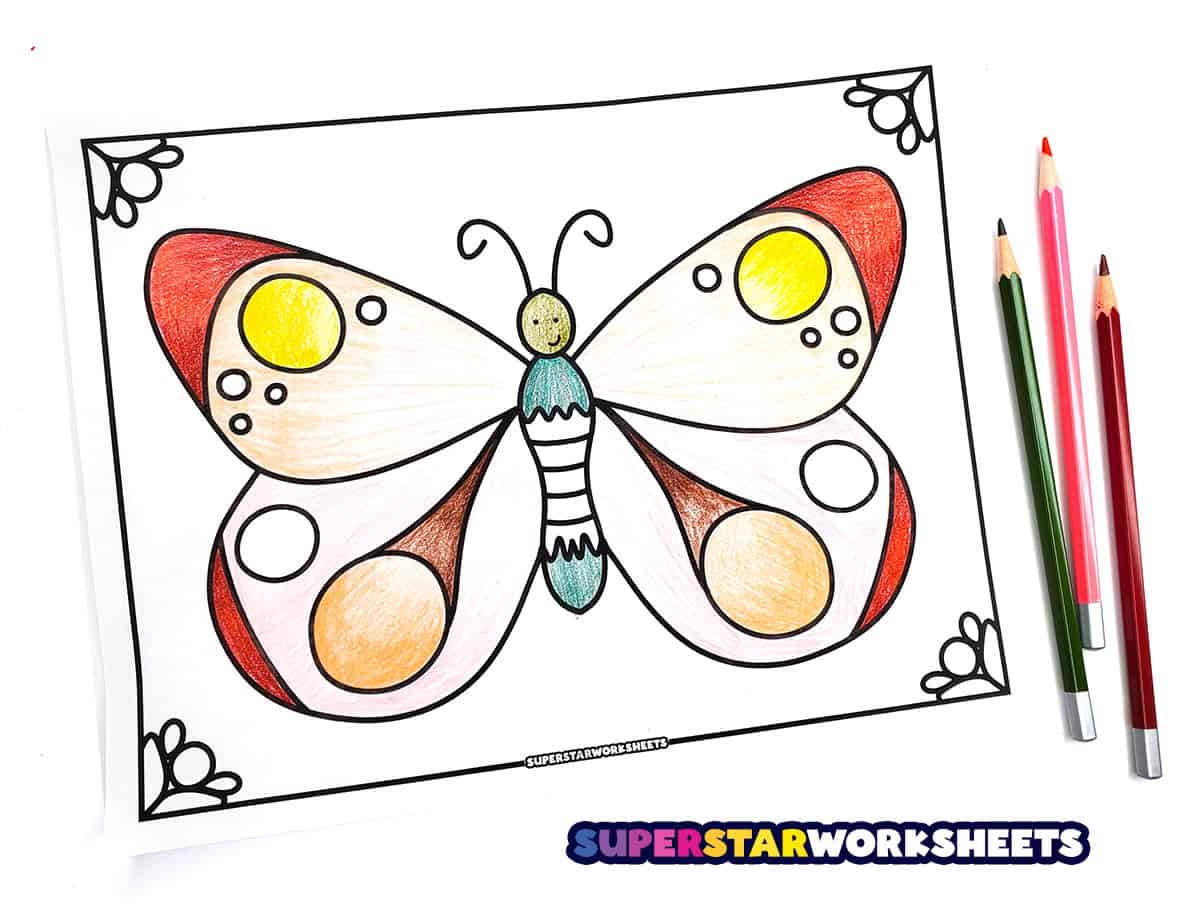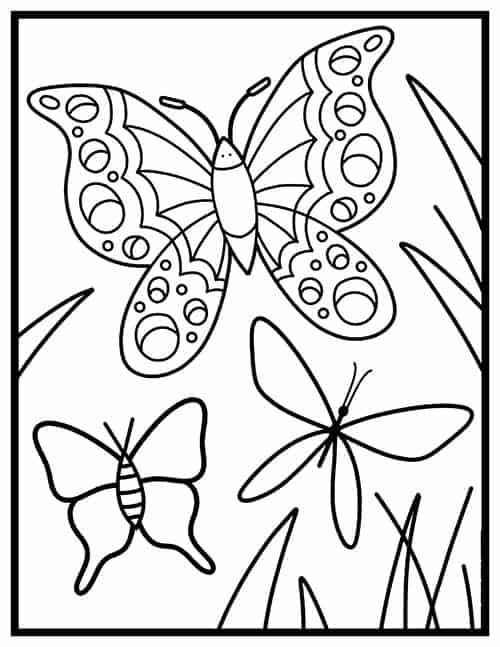 This butterfly coloring page has a nice thick frame with wisps of grass along the edges, giving it the feel of butterflies flying in a spring field. These little beauties are in search of spring flowers.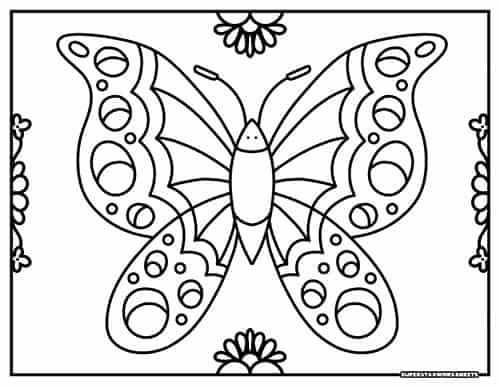 Free printable large moth coloring page for kids. Simple easy thick black outlines to make coloring fun for your students. This month would be beautiful to color in purples and deep blues.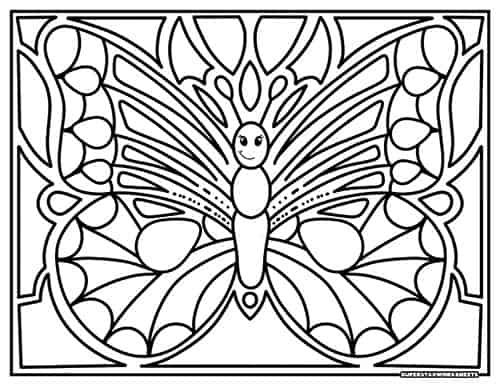 This beautiful coloring page has the look and feel of a mosaic. The butterfly is barely visible with these unique shapes and designs.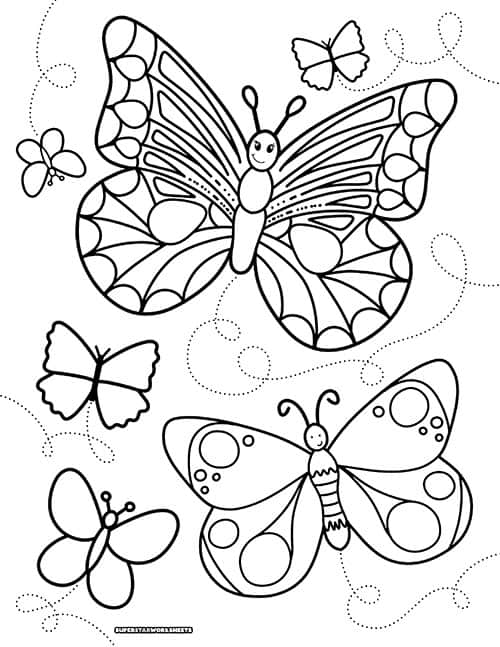 If your students are wild about butterflies, they will love this free printable butterfly coloring sheet. This page includes six different butterflies of unique varieties all with adorable flight patterns to trace.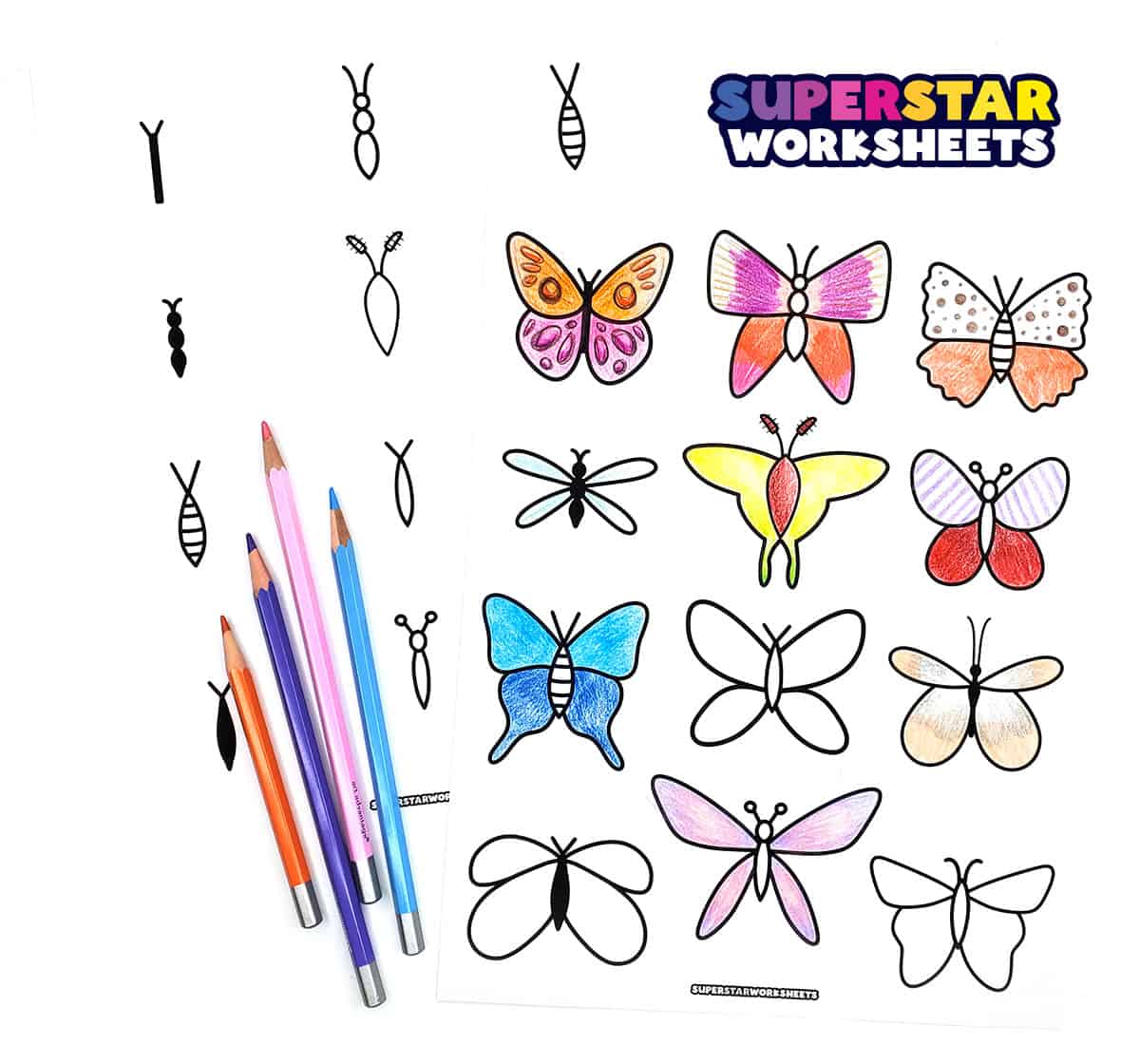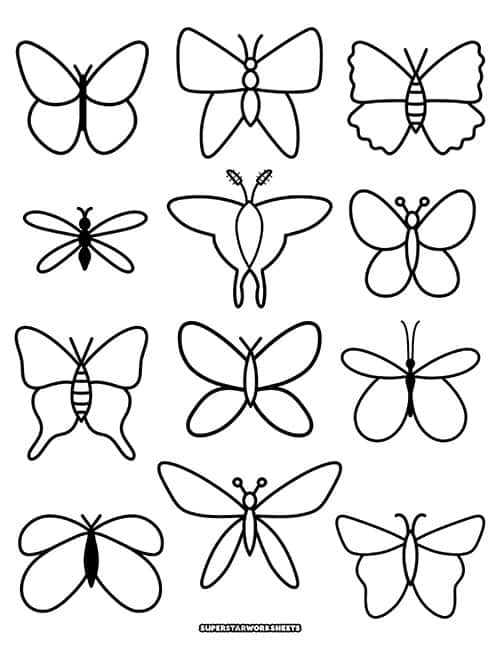 This free printable includes 12 different butterflies your students can decorate and color. These are great for practicing a variety of designs on different wing shapes.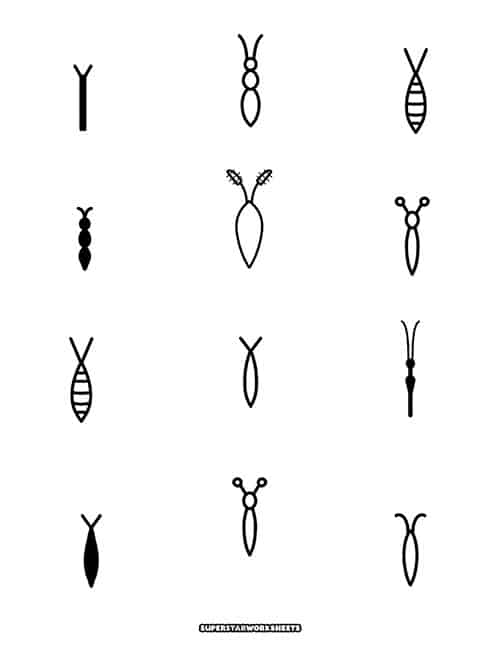 If your little ones are inspired by all these fun and unique butterfly shapes, print out this free butterfly drawing prompt worksheet. This page is filled with 12 butterfly bodies just waiting for your little artist to add the wings.
This is an adorable cartoon butterfly coloring page with a sweet mama butterfly and a cute baby butterfly. Each butterfly body and set of wings is made from a heart shape making them even more lovely.
Fancy Butterfly Coloring Page
For students who are looking for a fancy butterfly to color, this coloring sheet has many small and intricate sections on the wings to color in. Additionally, a beautiful and delicate frame to match the designs.