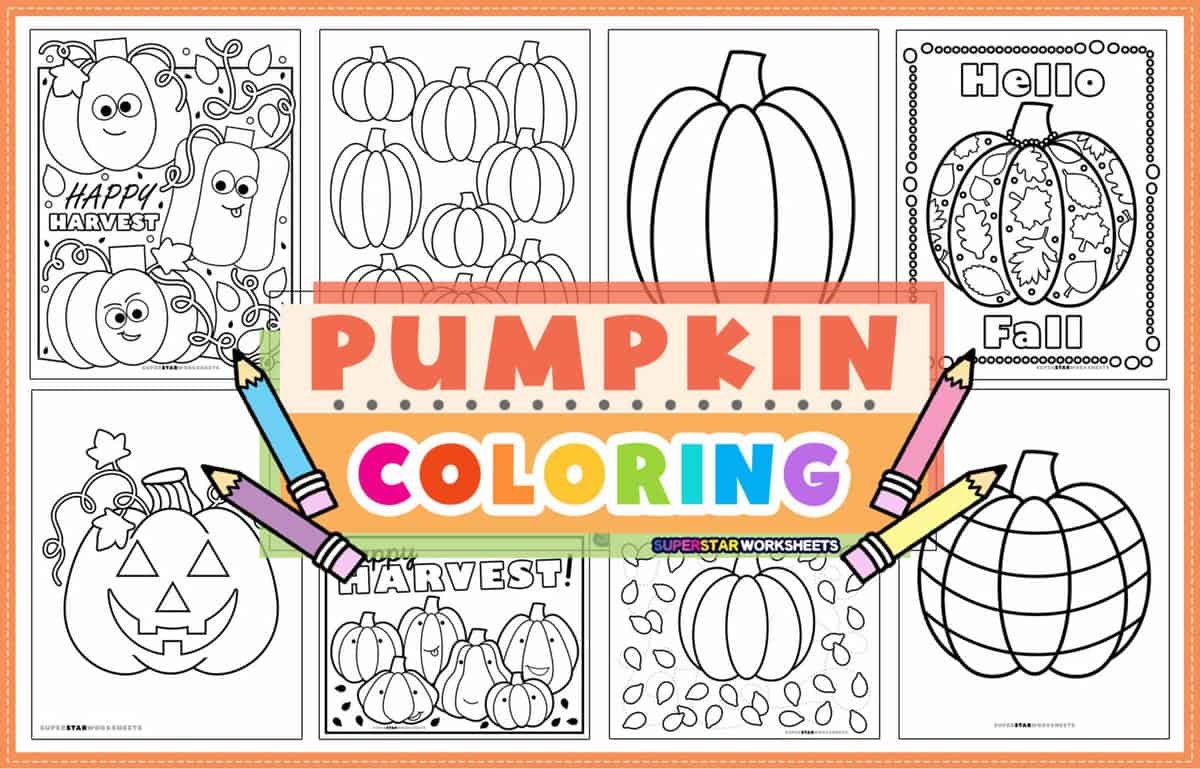 Free Pumpkin Coloring Pages for kids and adults! From simple pumpkin outlines and pumpkin templates to cute pumpkins to scary pumpkins, and even pumpkin patch coloring pages, we've got them all here easy for you to PDF print for free. Our free printable pumpkin color pages are perfect for Fall, Harvest, Halloween, and Thanksgiving themes. If you are looking for more fall fun, check out our October Fine Motor Skills Activities.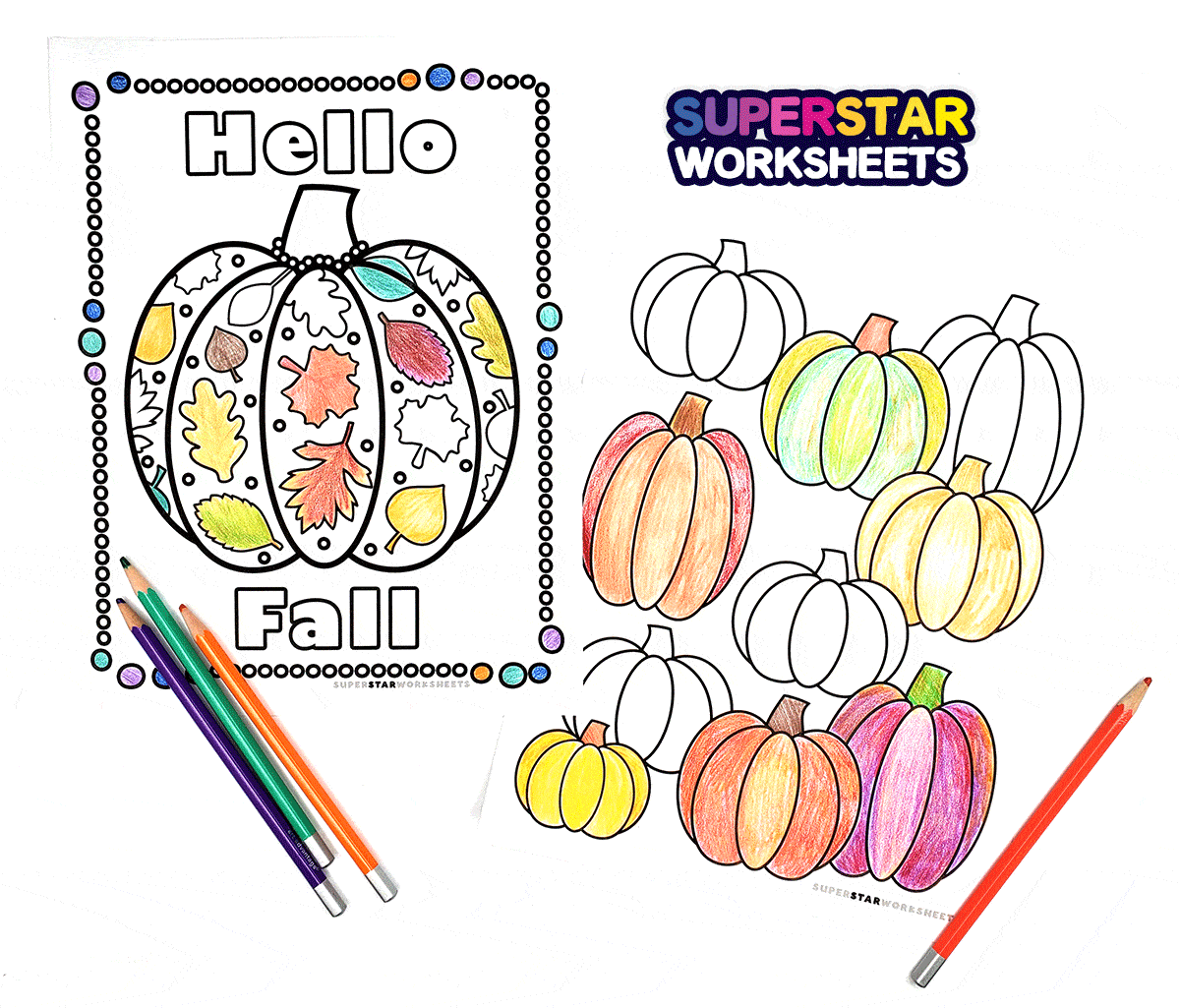 Pumpkin Coloring Page
Our free printable pumpkin coloring page sheets provide you with a variety of pumpkins to color, of all shapes and sizes. Additionally, we provide you with a variety of ideas for coloring your pumpkins. Try using soft color watercolor pencils that blend easily and provide your pumpkins with a depth of color within the layers.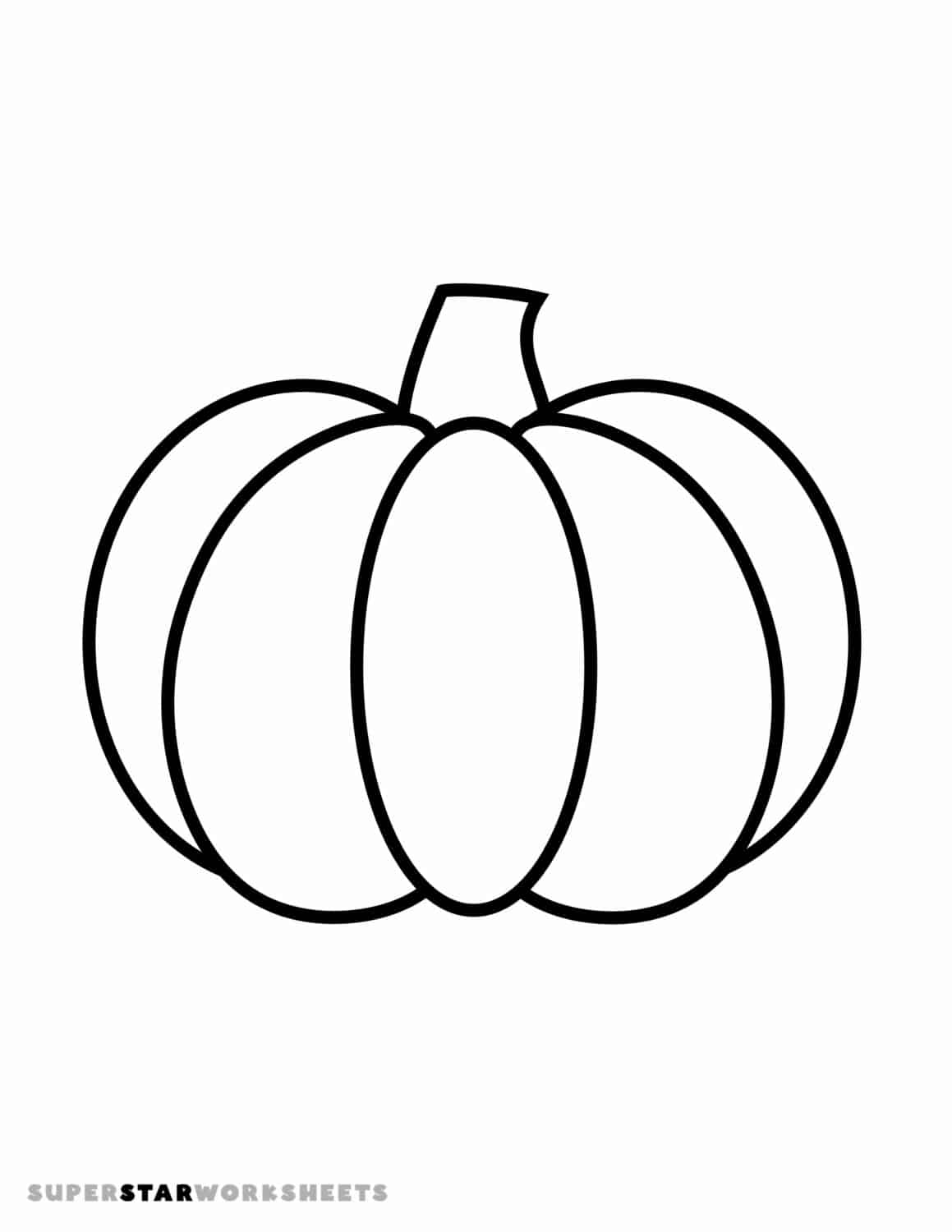 Free printable pumpkin coloring page featuring a small, blank, black-line pumpkin.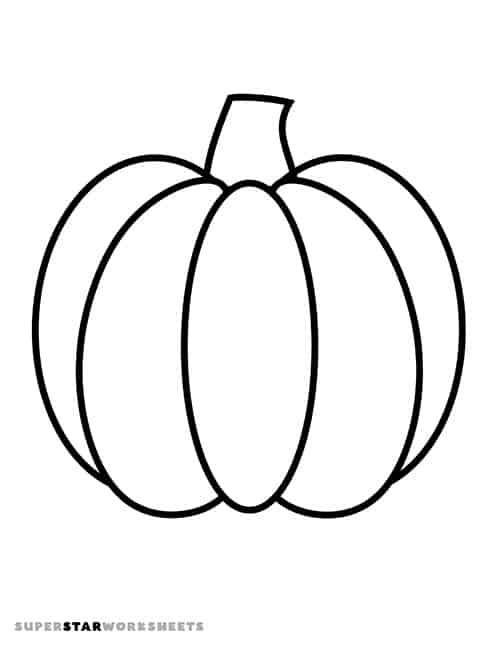 Free pumpkin coloring sheet featuring a standard, round pumpkin of medium size.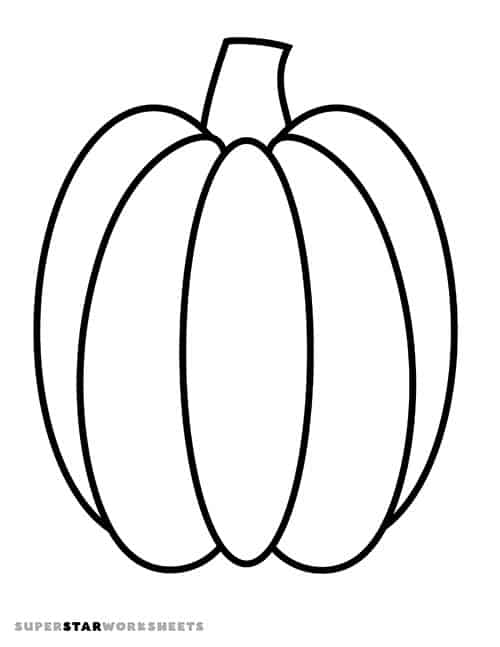 This larger pumpkin coloring printable is much taller and more oblong shaped.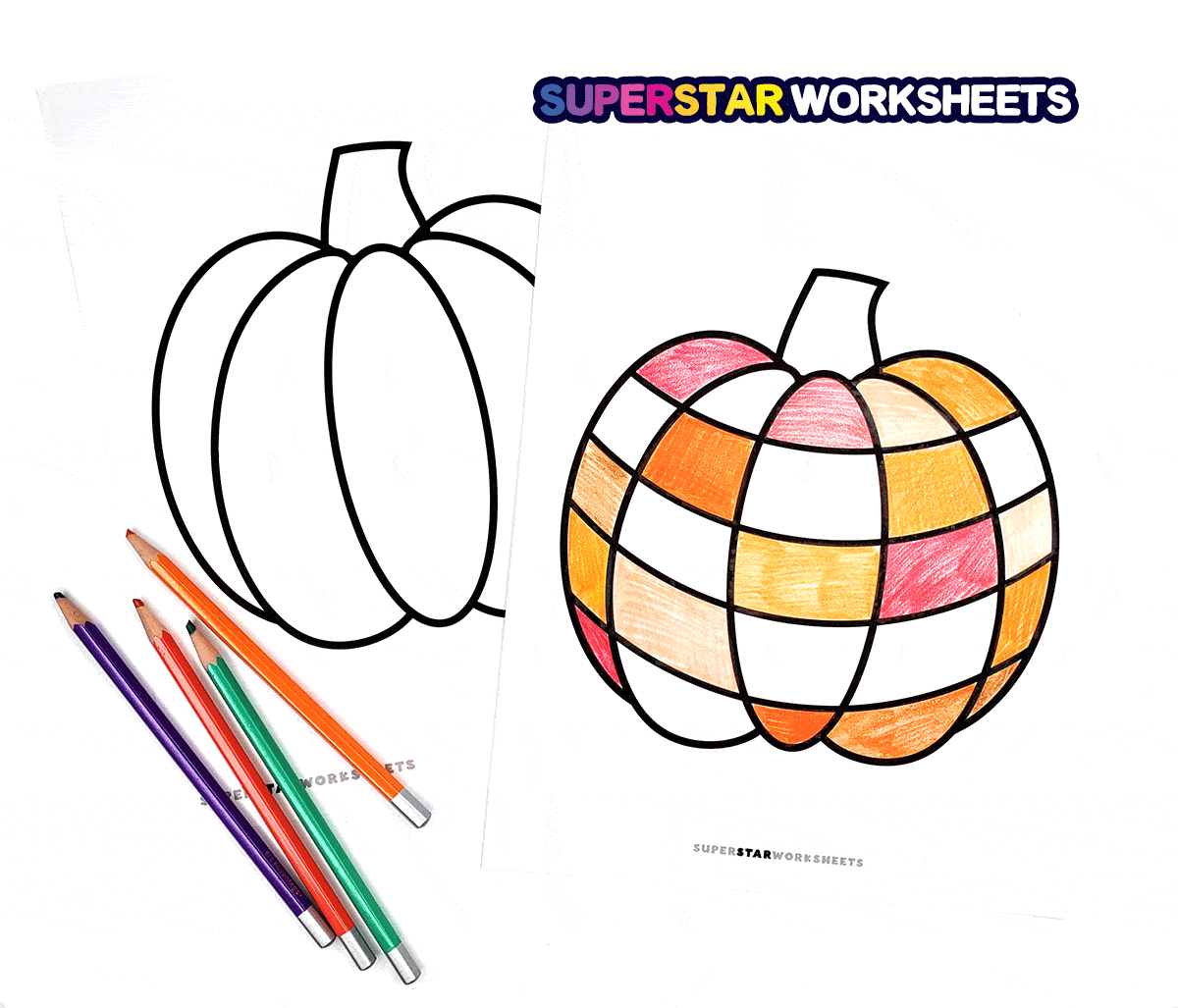 Pumpkin Color Page
Many of our pumpkin activity pages encourage your students to complete the pumpkin by drawing a face to create a Jack O'Lantern. This is a great way for your students to add their own unique designs to our pumpkin printables. Are your students learning all about pumpkins? Try our free pumpkin unit study, or pair these free pumpkin color sheets with our pumpkin science worksheets. Your students will learn the parts of a pumpkin, the pumpkin life cycle, and complete a label for the pumpkin activity.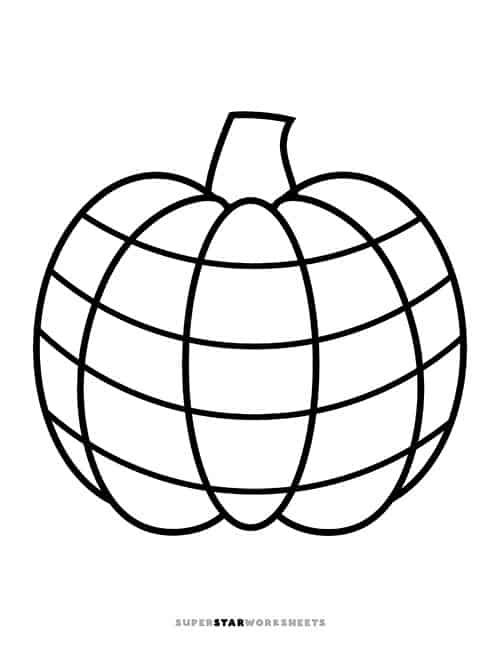 If you need a quick pumpkin art project for your classroom, try this free printable geometric pumpkin. Provide students with examples of different zentangle artwork and let them get busy filling in each of the sections with unique designs.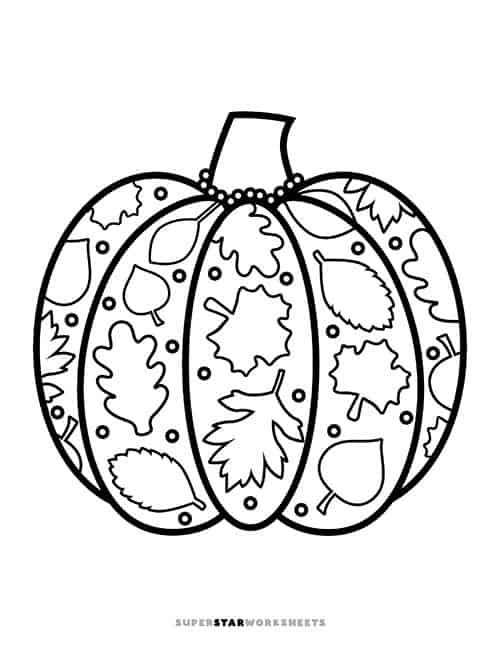 This pretty pumpkin is a jewel! Featuring a variety of fall leaves like maple, oak, aldar, poplar, and hawthorne, this pumpkin provides your students opportunity to focus on details and warm fall colors.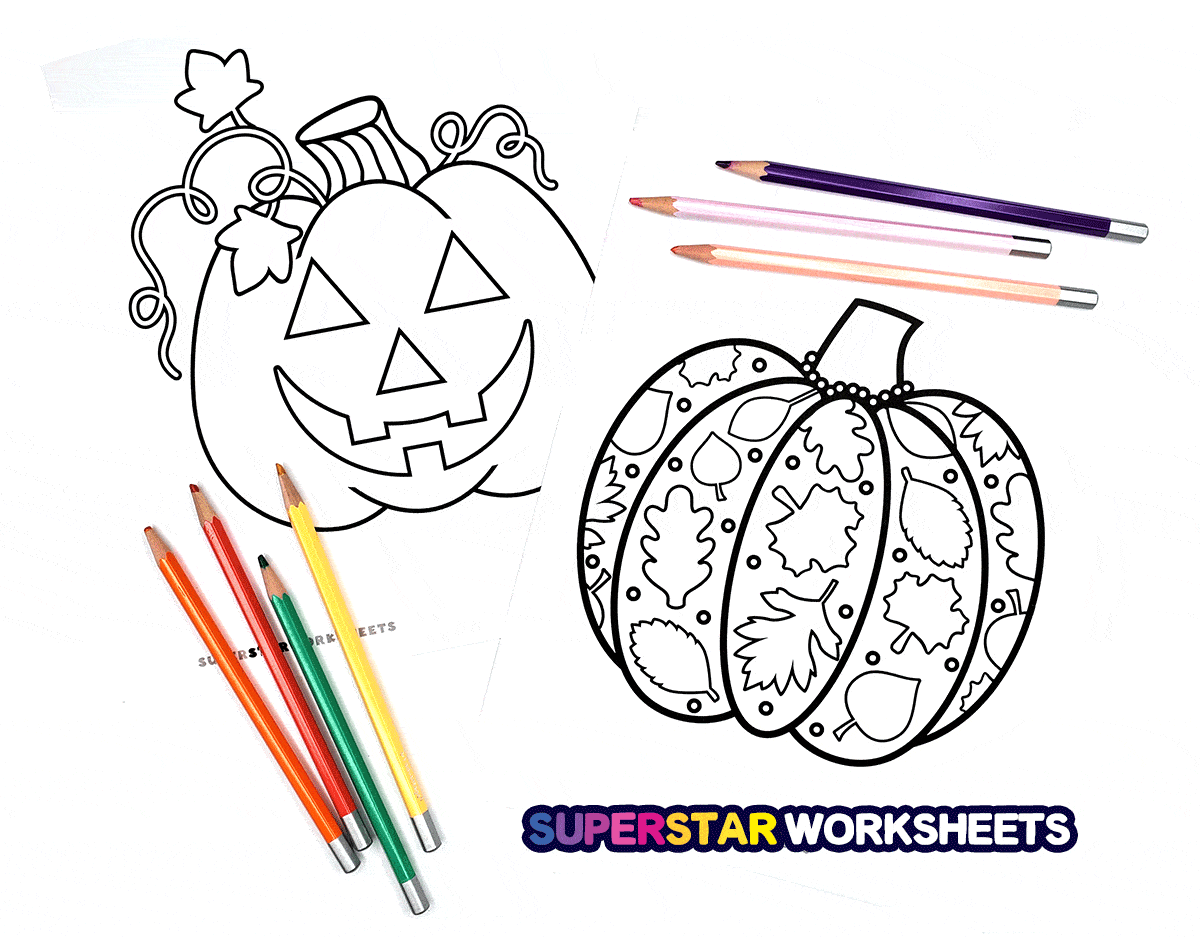 Halloween Pumpkin Coloring Page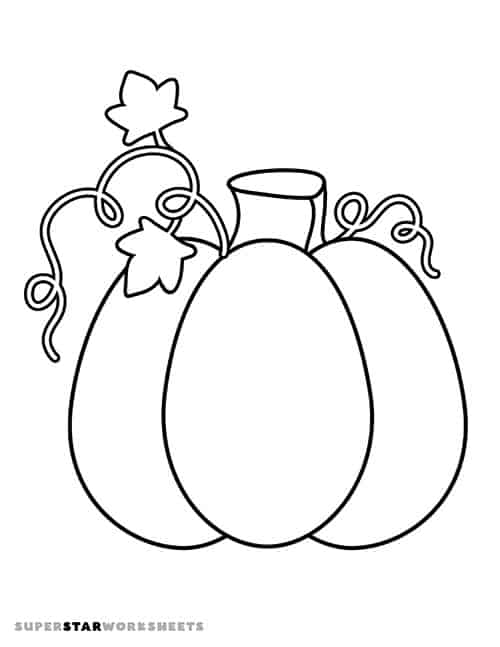 This is a free pumpkin coloring sheet featuring a basic pumpkin, with vine and leaves attached. Students can draw a face or cut and paste pumpkin parts to complete.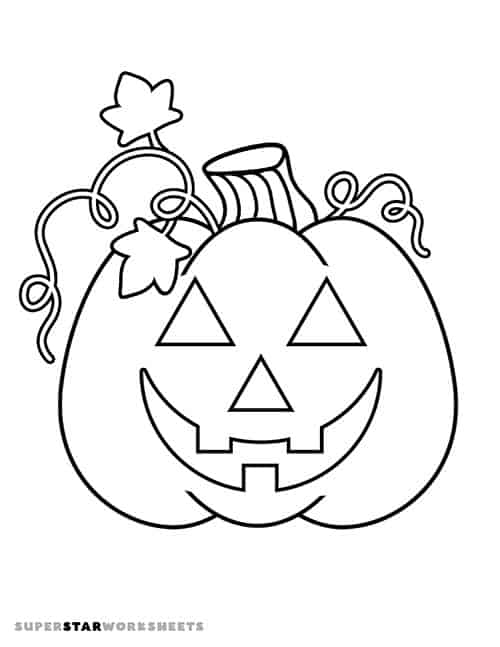 This smiling pumpkin coloring pages is not scary at all! Featuring a printable pumpkin Jack'O Lantern face this pumpkin is simple to color in.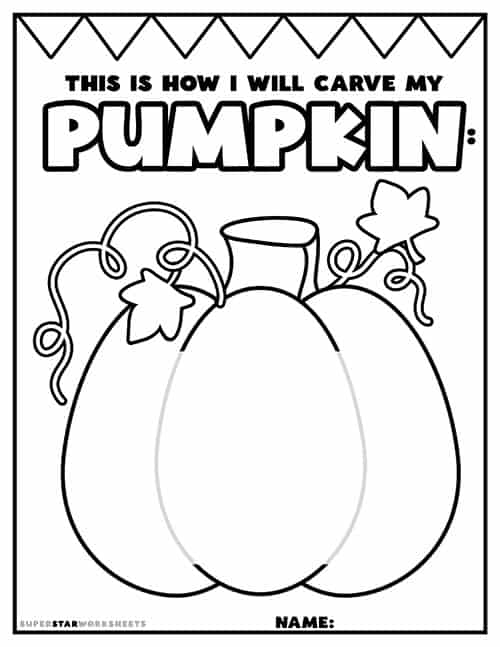 You might not be carving pumpkins during classtime, but you students will love to plan out or show how they already have carved their pumpkins as home.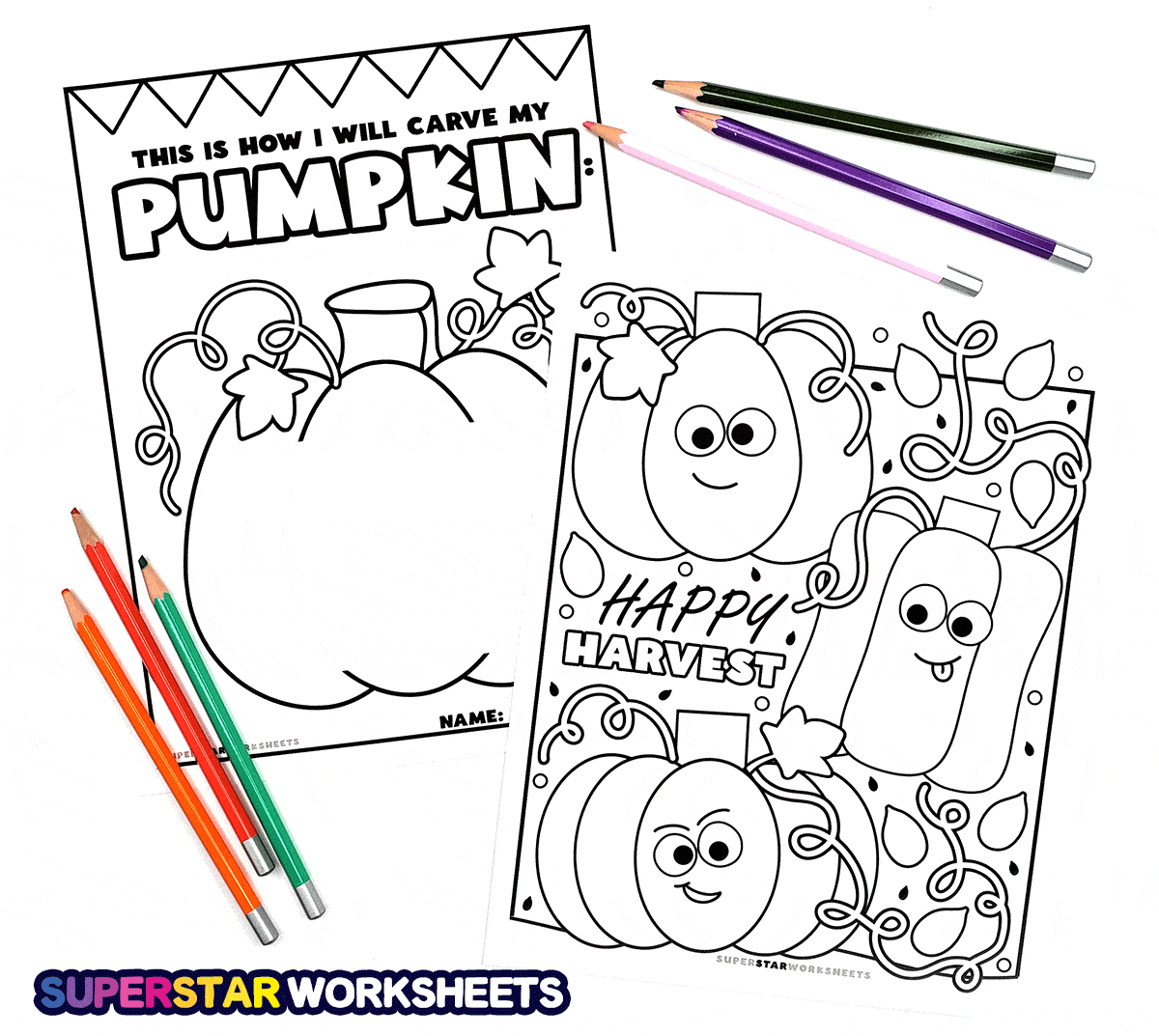 Pumpkin Coloring Sheet
If you are taking a trip to the pumpkin patch with a class field trip, you'll love our pumpkin patch coloring pages. Each page features cute and unique pumpkin characters for your students to color in. This is a great opportunity to work on shading and hue with your art students. Encourage them to sort their fall colors and adjust the pencil pressure to create stripped pumpkins of varying coloring.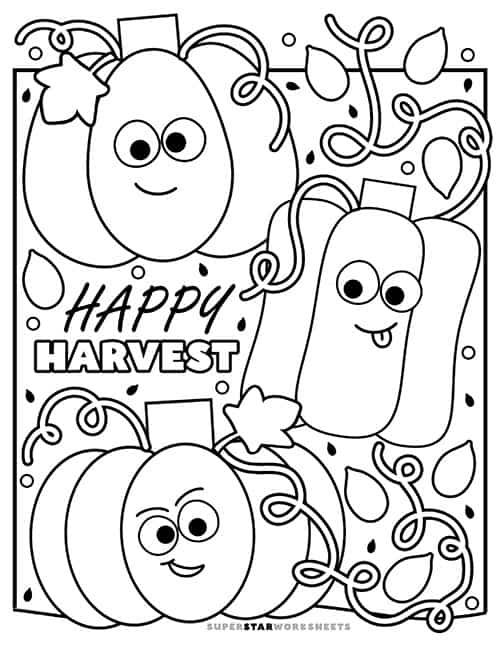 This cute and silly pumpkin coloring page features emoji faces on pumpkins. Text reads, "Happy Harvest" making this page great for the cover of projects or cards.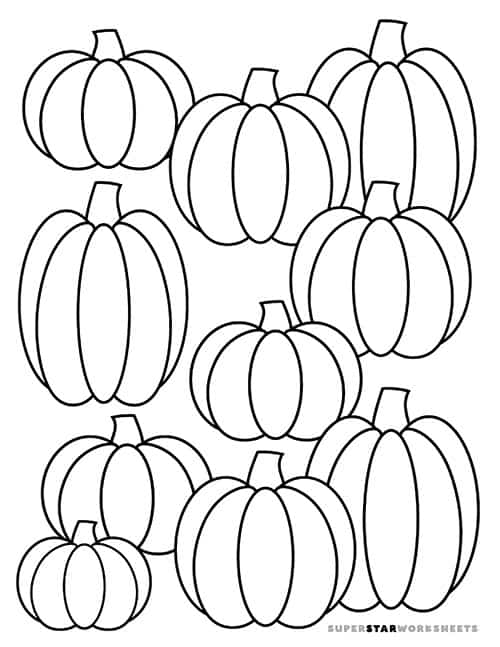 Simple and free pumpkin coloring page for your students to practice with hue, and saturation. Try encouraging kids to color each pumpkin a different fall color.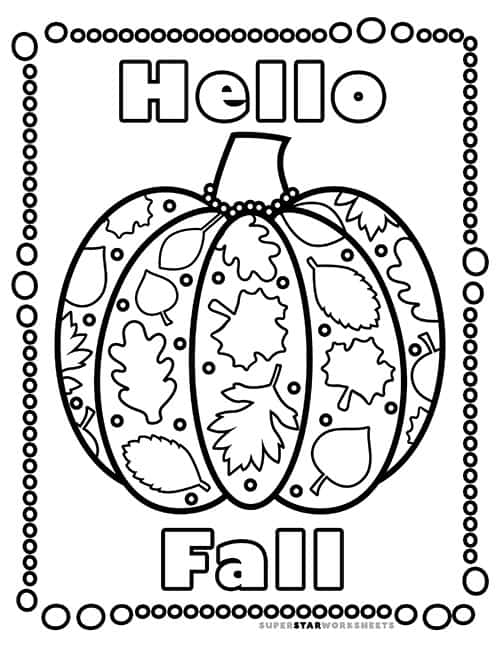 This jeweled pumpkin features a variety of fall leaves like maple, oak, and alder for kids to color. Also includes a decorative frame and the words, "Hello Fall"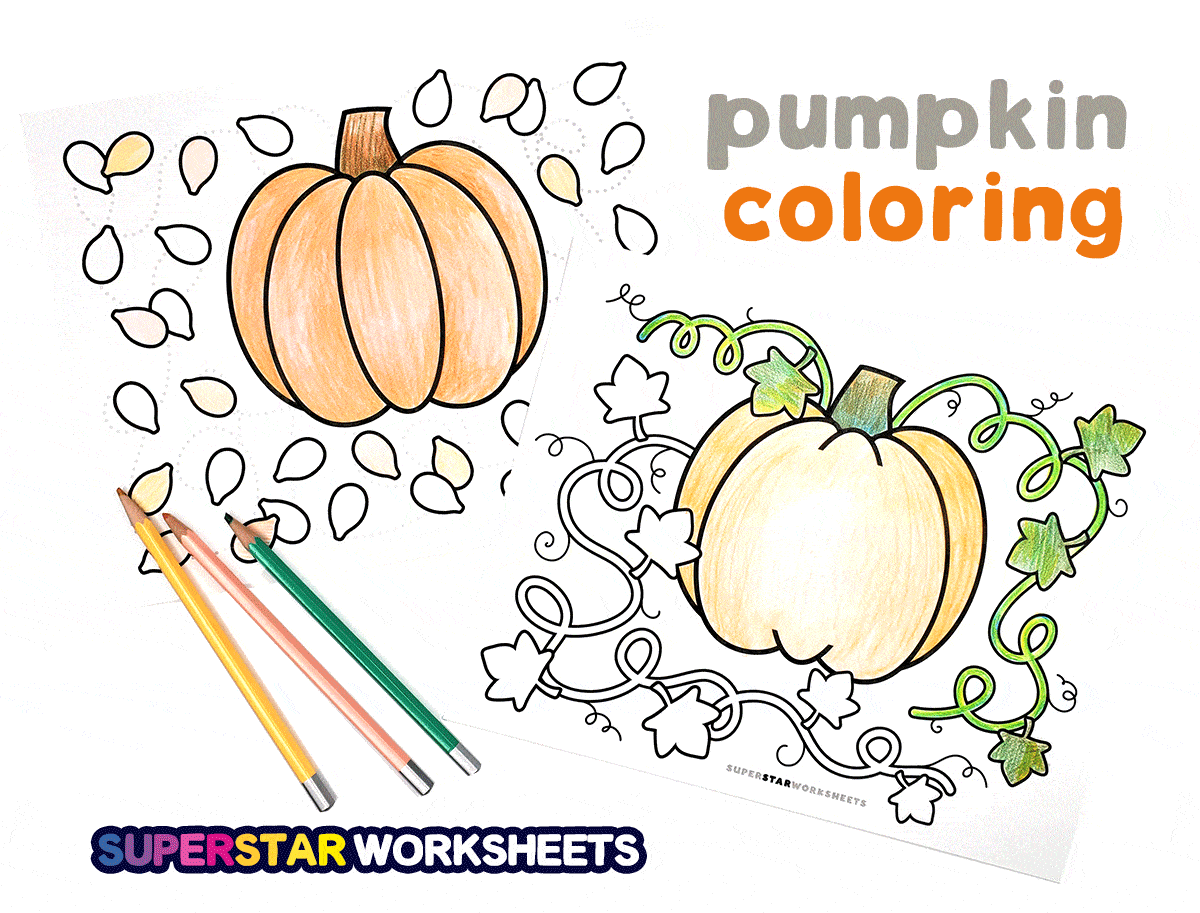 Pumpkins Coloring Ideas
Our printable blank pumpkin templates are great for bulletin board displays and craft projects. They are also very helpful for art projects. Consider having your students create a zentangle pumpkin, or a geometric 3-D pumpkin simply by coloring and filling in the sections. We've even created a beautiful jeweled pumpkin to color. These pumpkins will look amazing lining the hallways of your school come fall.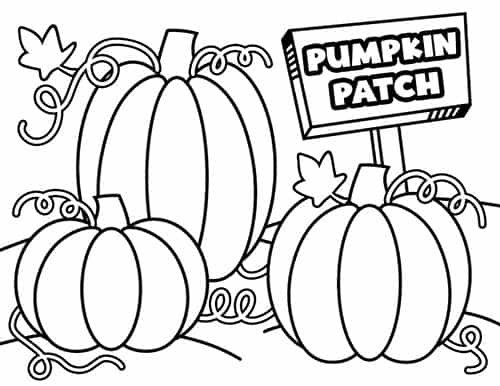 Free printable pumpkin patch coloring page featuring a small, medium, and large pumpkin. Each pumpkin has the vine and leaf attached.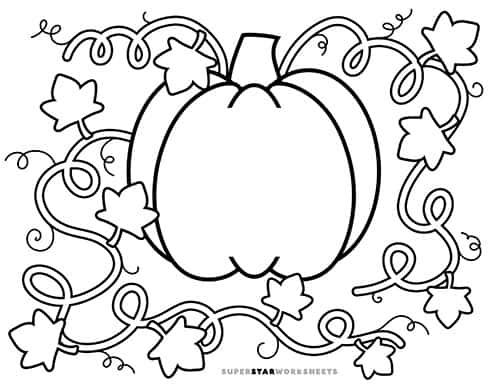 This pumpkin coloring page is reminiscent of Cinderella's pumpkin to the ball. Students draw a face on the pumpkin.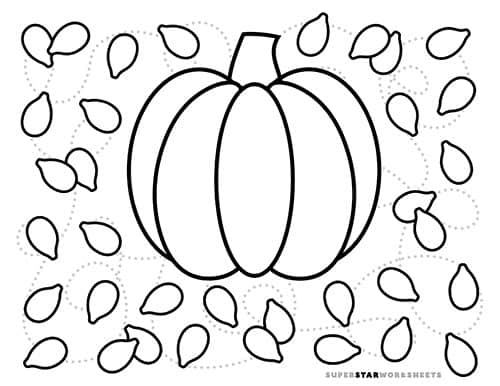 Students love this pumpkin seed explosion coloring page! This page features a pumpkin centered among a variety of pumpkin seeds.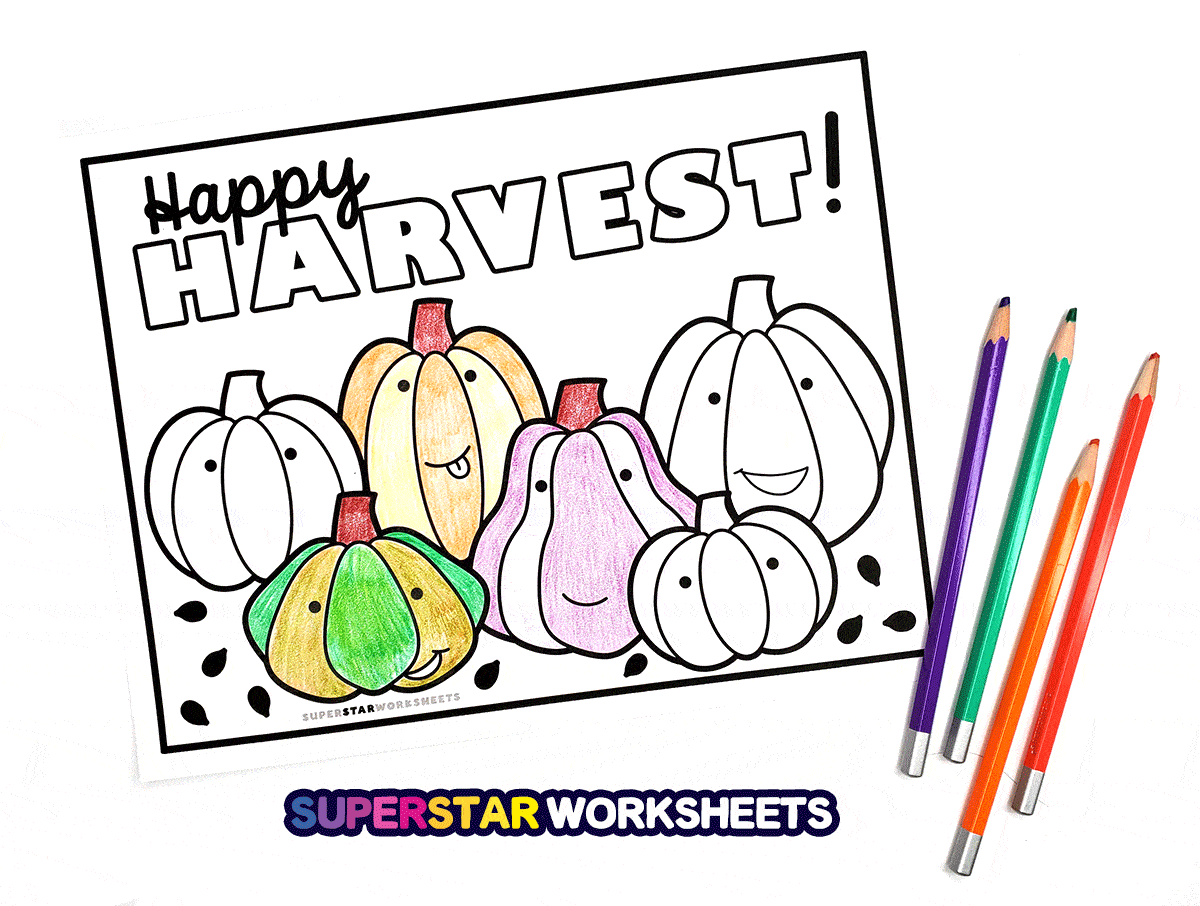 Pumpkins to Color
Before your students set out to carve their pumpkins, you can use these free pumpkin carving templates as simple planning tools. Your students can draw and design their pumpkin faces ahead of time to show how they plan to carve their own pumpkin. A smiling pumpkin Jack O Lantern is also provided for younger students to color in.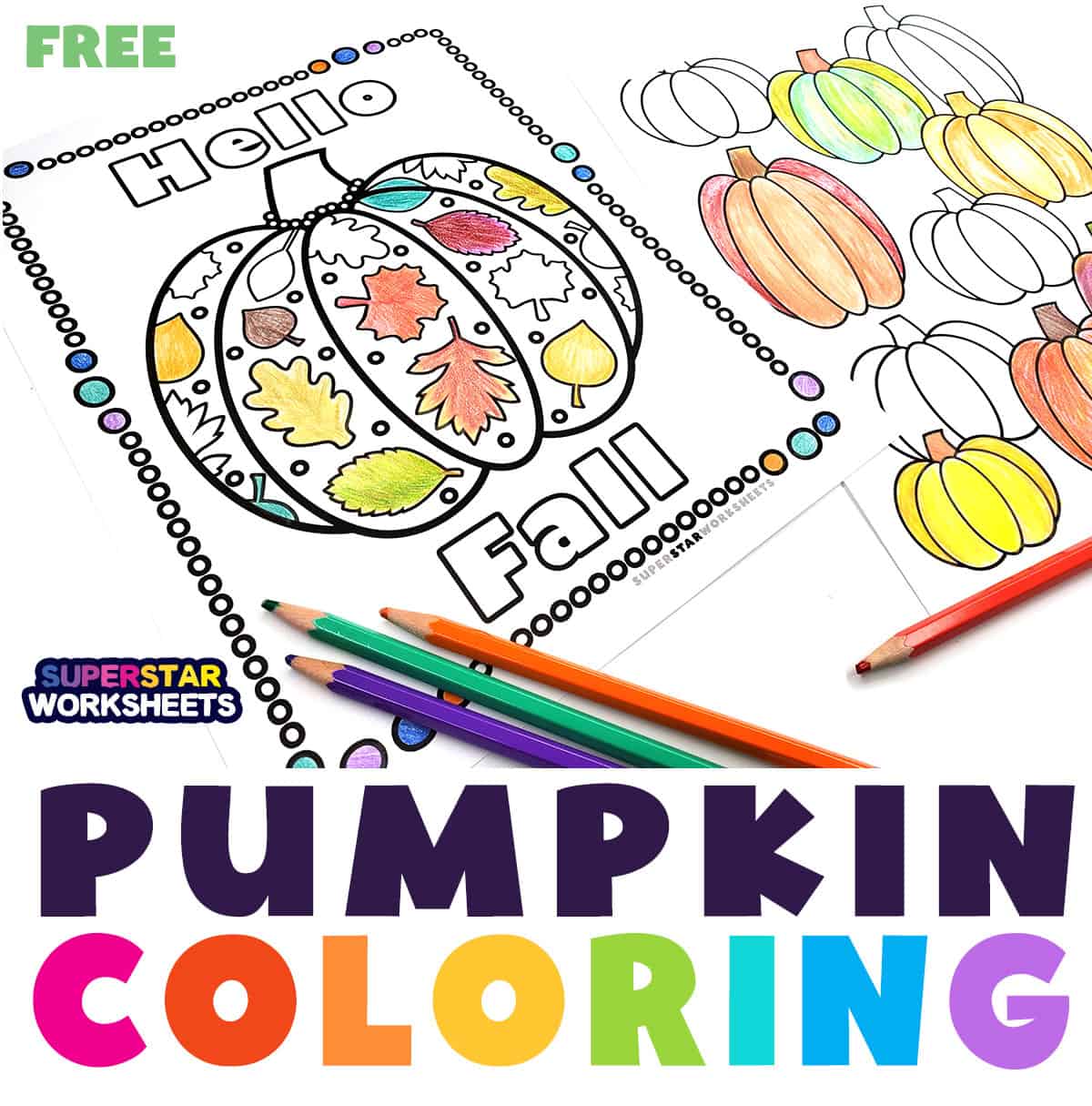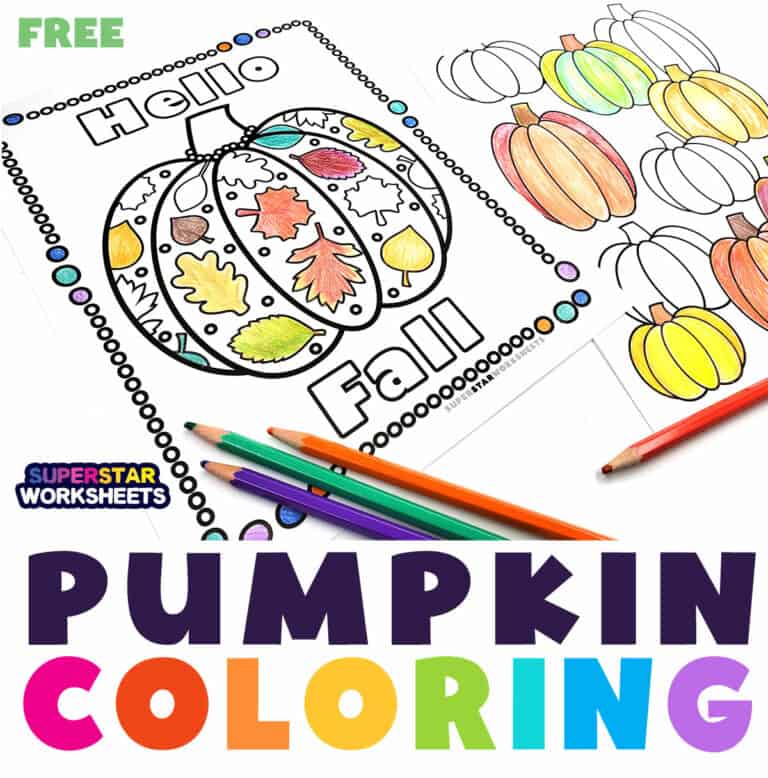 Coloring Picture of a Pumpkin
Just when you thought pumpkins couldn't get any cuter–we've added some silly faces to create pumpkin emojis for your students to color in! Or try working on color blending with our pumpkin patch coloring page printables.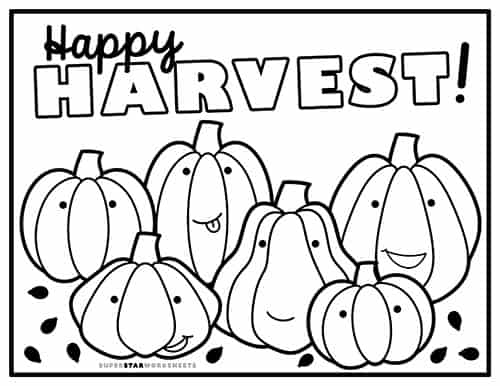 This is a super cute group of pumpkins with happy faces for your kiddos to color in. Text reads, "Happy Harvest." Great for children of all ages.
We have a variety of free color by number pumpkins, fall leaf, halloween coloring printables designed for multiple ages and abilities.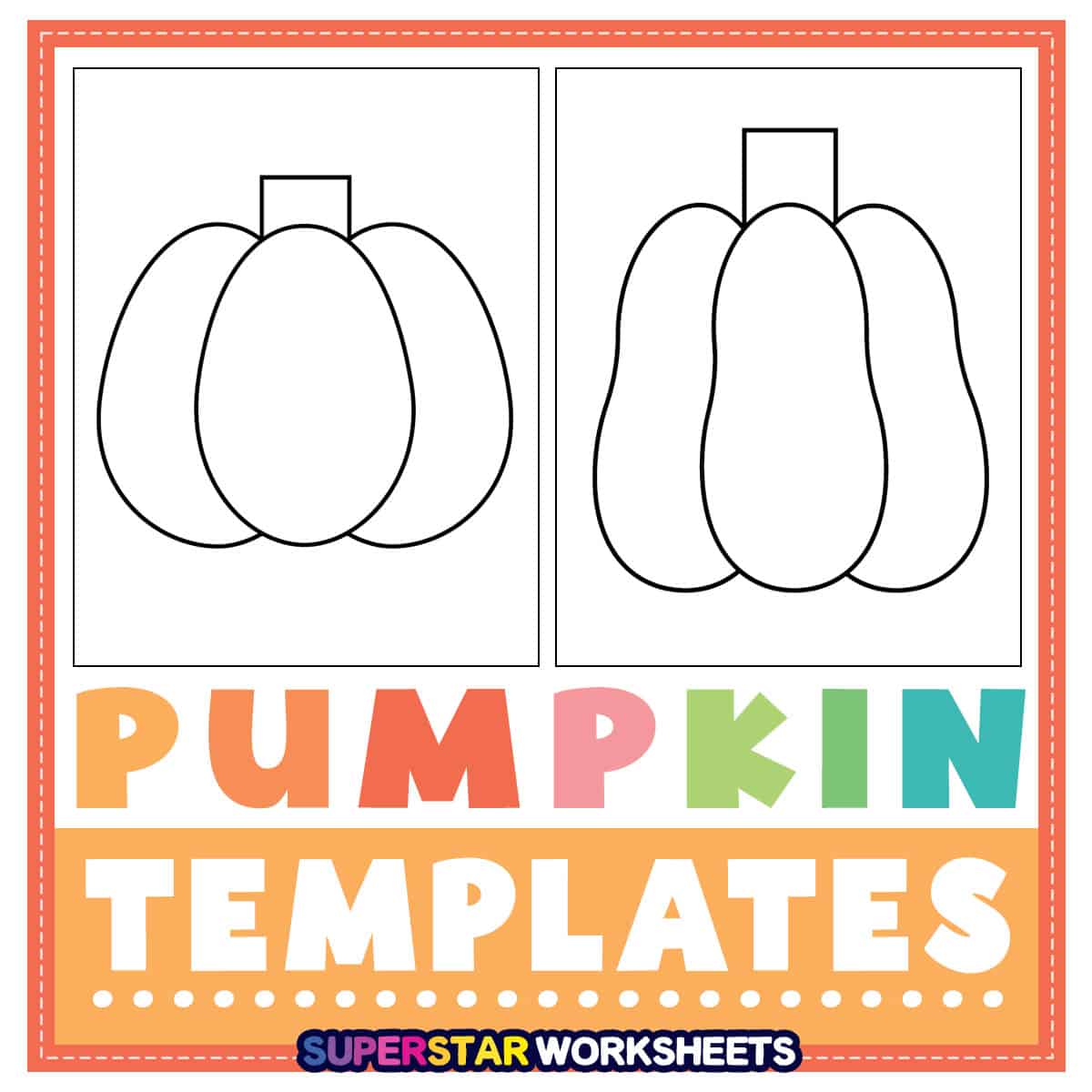 A huge variety of pumpkin templates of different simple shapes and sizes. You'll find simple round pumpkins, square pumpkins, fat pumpkins, skinny pumpkins, and even pumpkin leaf templates.