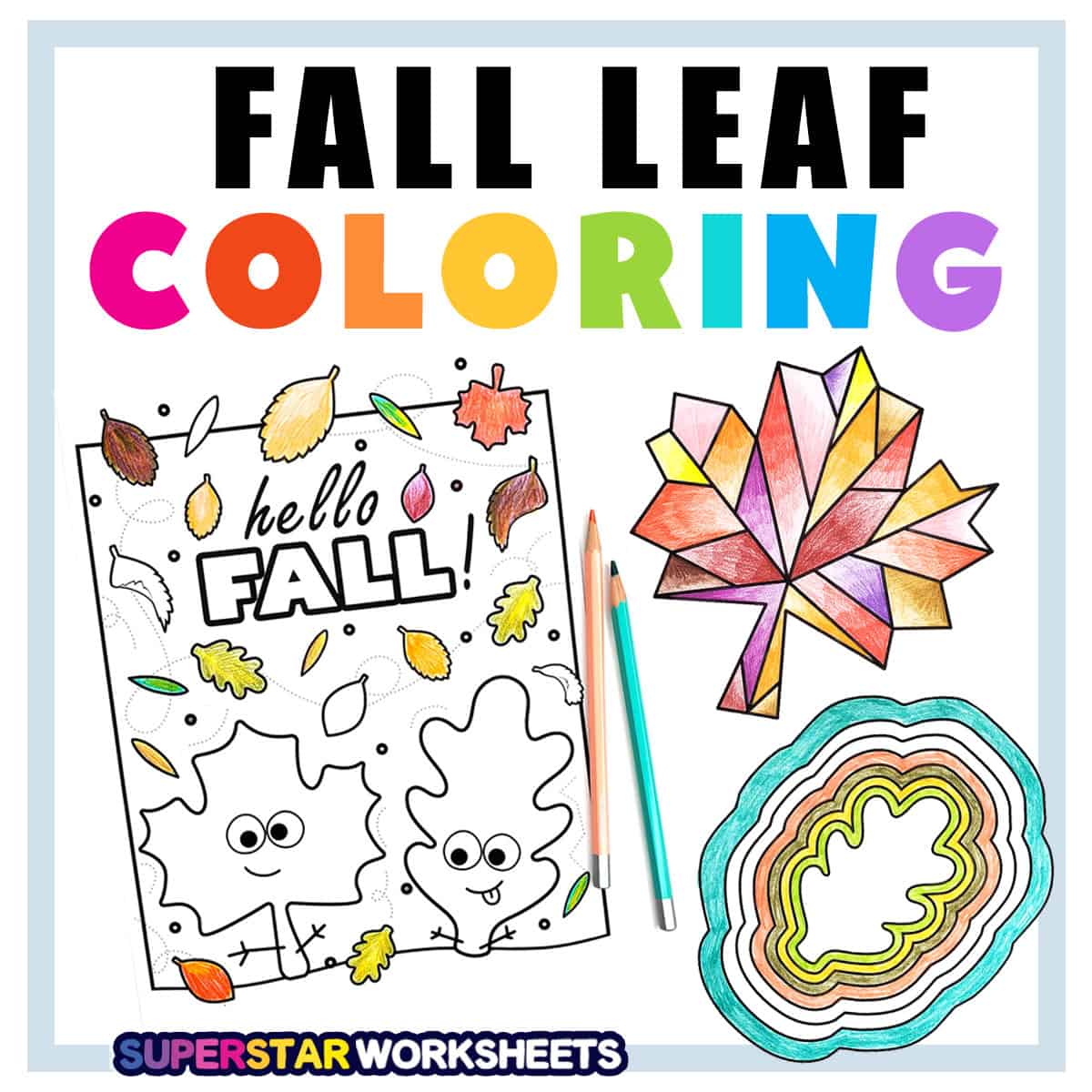 The BEST Free Fall Leaf Coloring Pages! If you're looking for engaging and exciting fall leaf coloring pages, templates, or fall leaf art projects we have everything you need for your Fall Leaf lesson planning! Our fall coloring pages are unique, hand-designed, and will add excitement to your classroom. You'll find printable autumn leaves like maple, oak, alder, poplar, sunflower and more! Best of all you can print these free printable leaf PDF coloring sheets today. For more hands-on Fall fun, try our Fall Fine Motor Printables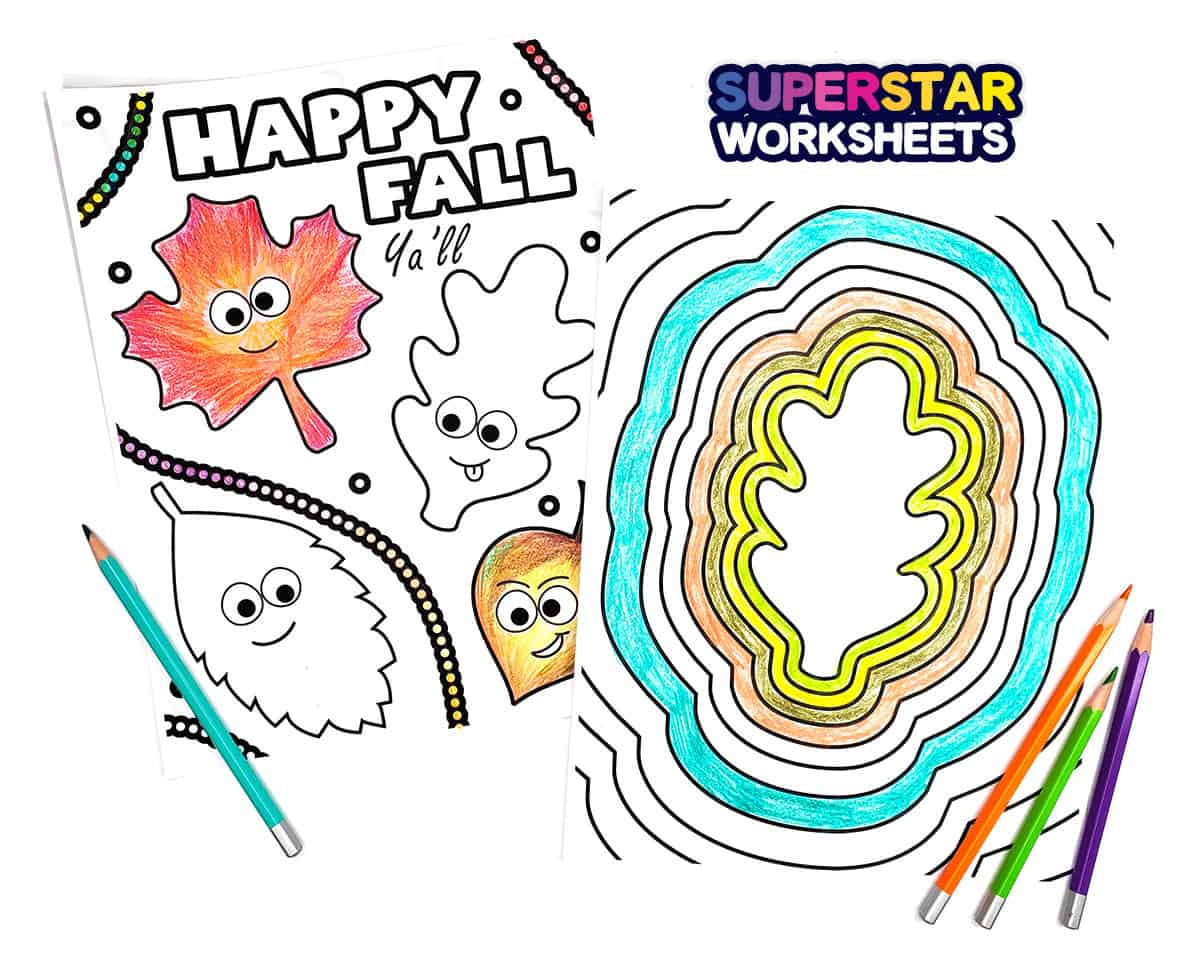 Fall Coloring Pages
We have the BEST Fall coloring book pages around! I don't know about you, but I think fall is such a fun season for learning! Not only does it represent the start of a new school year, but there are so many beautiful changes in the world around us. The fall leaf coloring pages and art templates we've created below will help you celebrate these beautiful colors with your students. If you're looking to study the science of Fall Leaves, be sure to check out our Free Parts of a Leaf Worksheets
.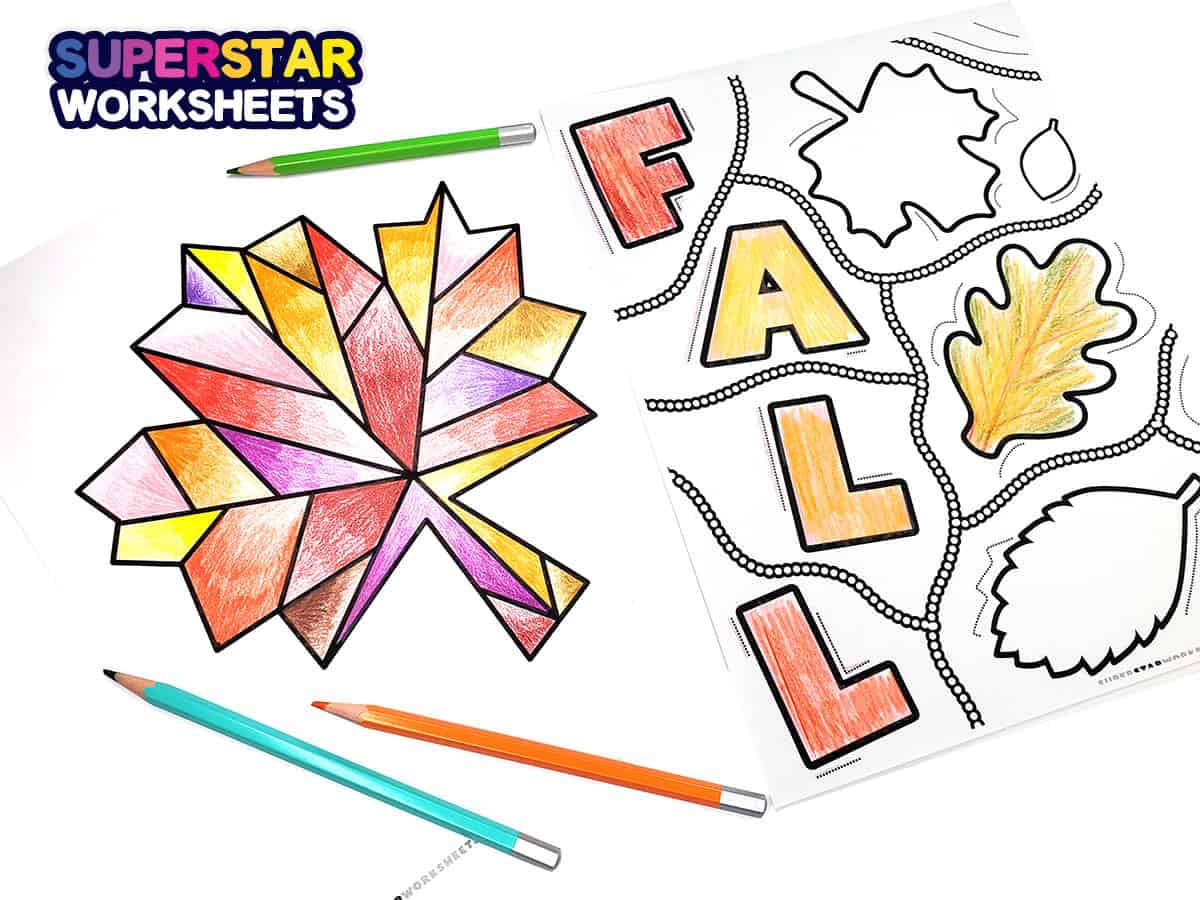 Free Fall Leaf Coloring Page
More than coloring pages! Many of our free fall leaves coloring sheets have been designed for multiple ages and purposes. Not only can you use these free PDF printables as simple coloring pages for early finishers and take-home activities, but you can use them as art projects and stencils as well. Our fall themed coloring pages can be incorporated into your art lessons with ease, or check out our free leaf templates for blank versions of over 15 popular leaves.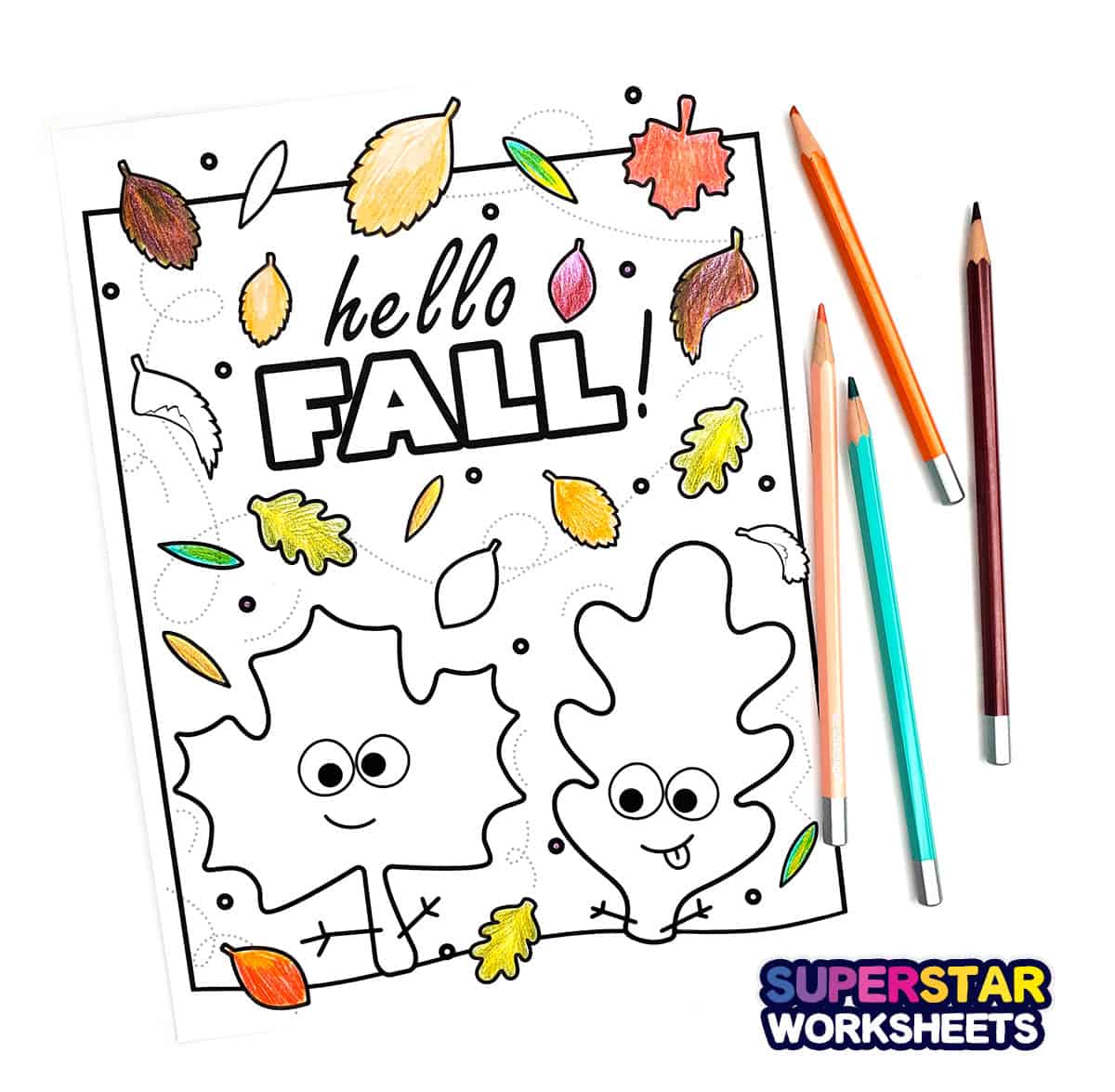 Cute Fall Leaf Coloring Pages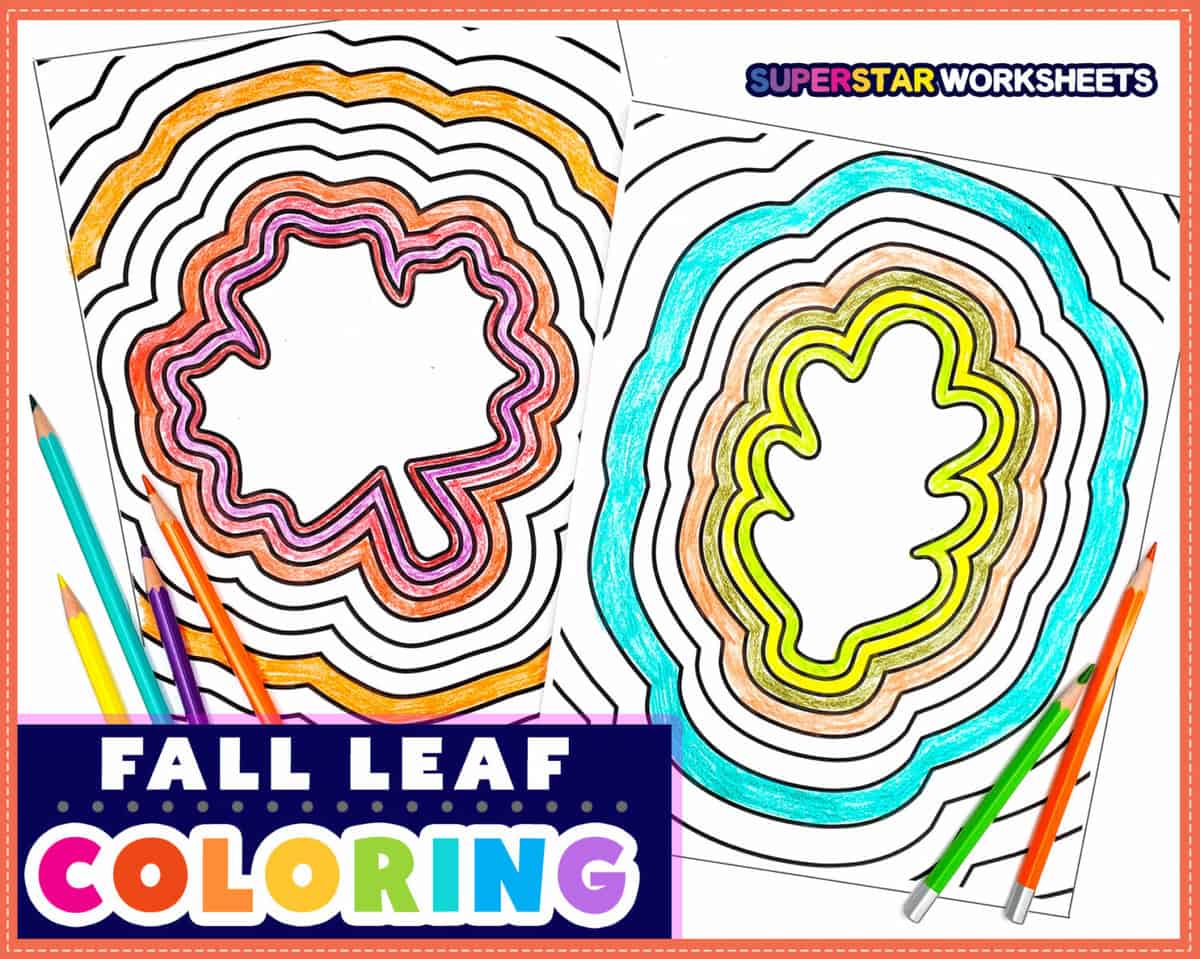 Fall Leaf Art Templates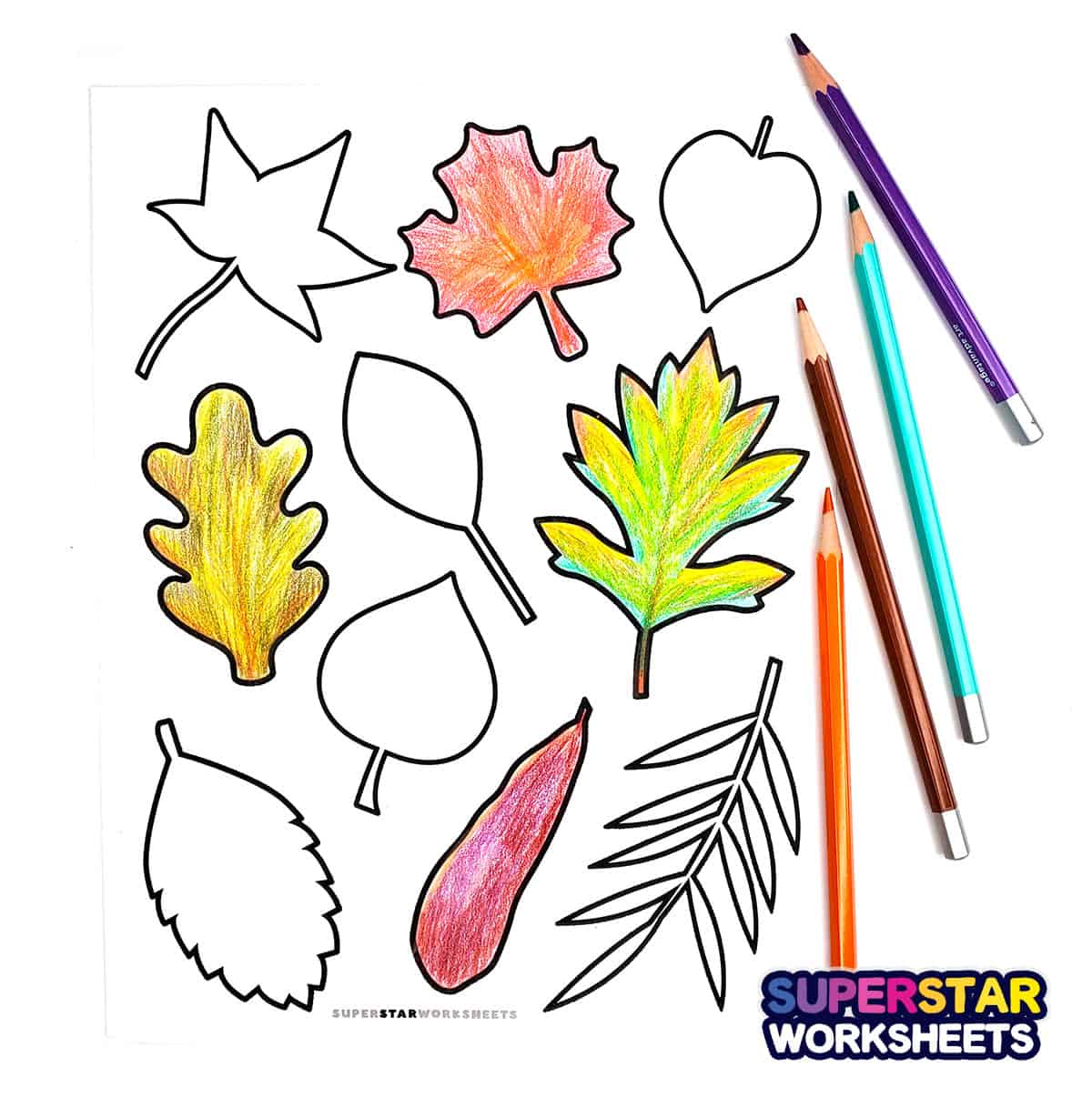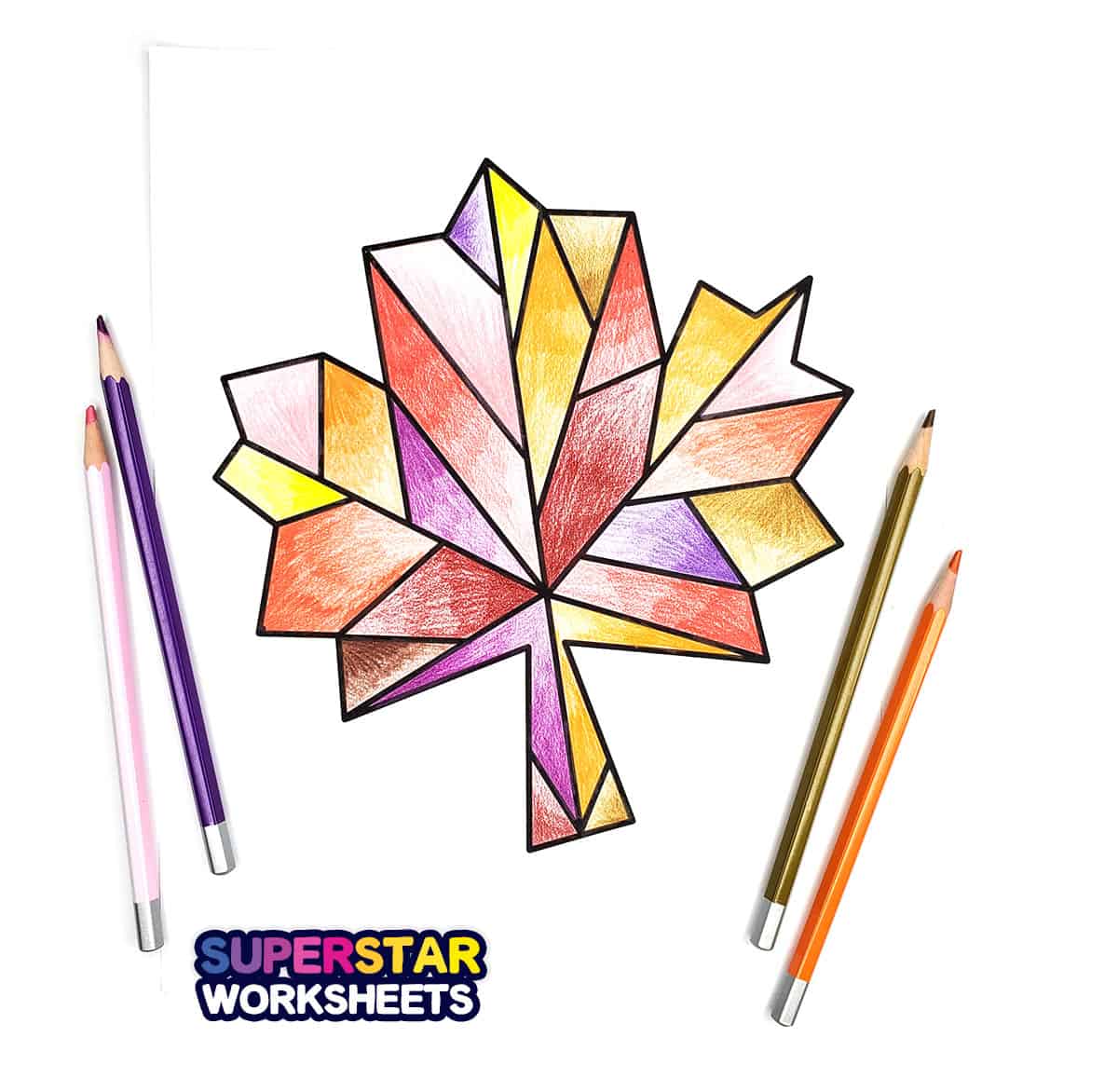 Fall Leaf Art Project for Kids
Here are a few geometric leaves you can use for your Fall Leaf Art Projects! These templates have been specifically created to provide you the opportunity to teach your students about shading and blending, hue as well as warm and cool colors. Originally, this art project was designed as a Watercolor Fall Leaf Art Project, but these new templates will help your younger students participate. Above we've used watercolor colored pencils that blend very easily and respond well to pressure differences needed to shade the individual sides of the geometric gems (saturation should blend across each shape from deeply saturated to light/white in order to create the 3-D effect). We've posted a full tutorial for this Geometric Fall Leaf craft for kids, and you can find more Fall Leaf Art Projects as well.